DIY Sensory Bottles for Kids
This post and its photos may contain affiliate links. As an Amazon associate I earn from qualifying purchases. If you make a purchase through these links, I may receive a small commission at no extra cost to you!
Want to learn how to make sensory bottles? Take a peek at this list of 20 DIY Sensory Bottle ideas for kids!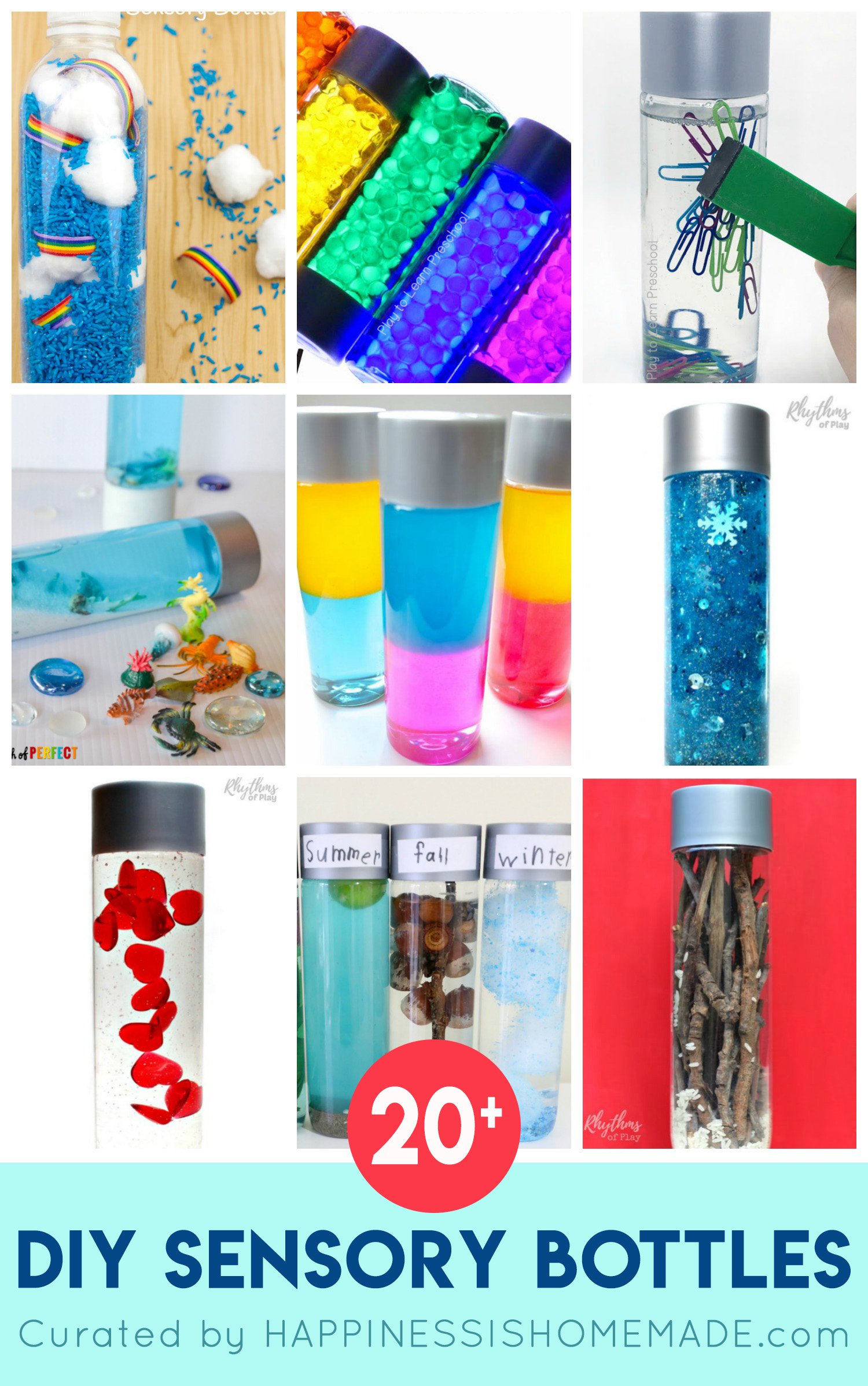 Sensory bottles seem to be all the rage among the toddler and preschool crowd these days, but if you aren't familiar with this concept, you might be asking yourself, "What IS a sensory bottle?" Sensory bottles are clear plastic or glass bottles that are filled with a variety of materials that allow children to explore different elements in a mess-free environment (Mess-free? Sign me up!). So, how do you make a sensory bottle? Take a peek at these 20+ incredible DIY sensory bottle tutorials below! Simply click the image or the link to be taken to the full how-to tutorial!
20+ DIY Sensory Bottle Ideas
Note: Please pin individual projects from the original site!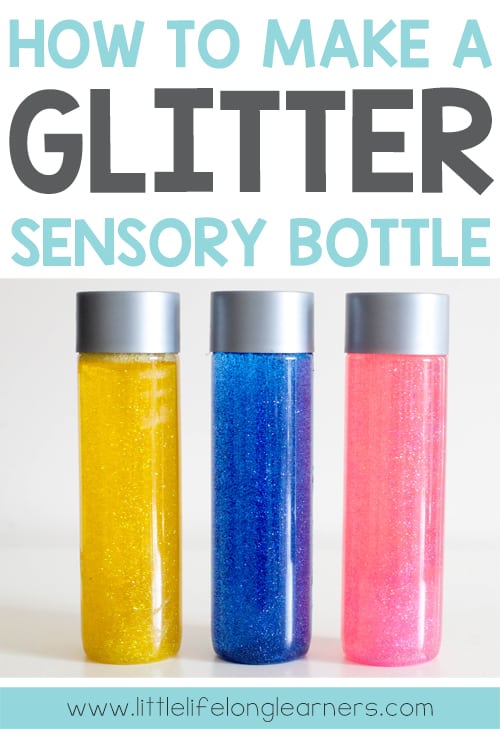 Glitter Sensory Bottles, like these pretty bottles from Little Lifelong Learners, are one of the most classic and simple DIY sensory bottles. Learn how to make a sensory bottle with their easy-to-follow tutorial!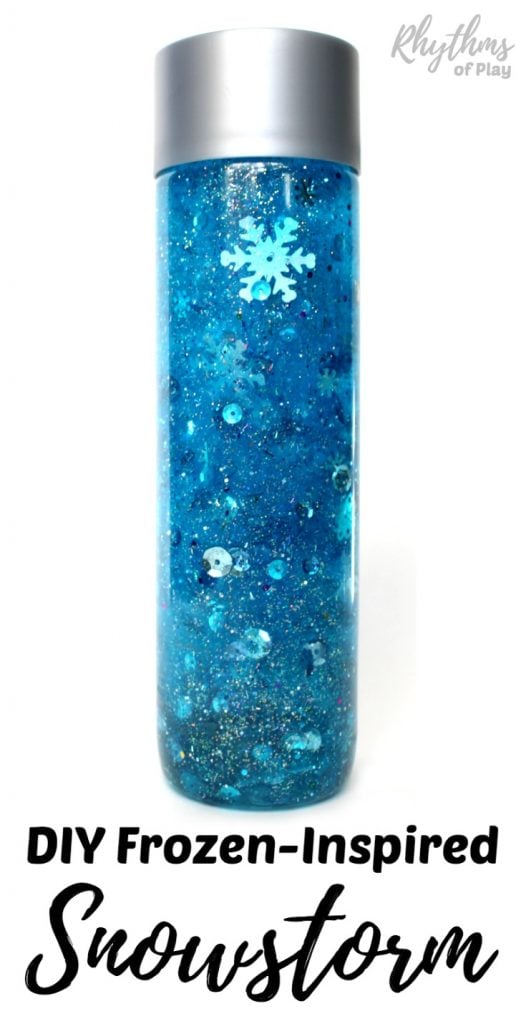 Rhythms of Play took the glitter sensory bottle idea up a notch with this Frozen-inspired Snowstorm Sensory Bottle.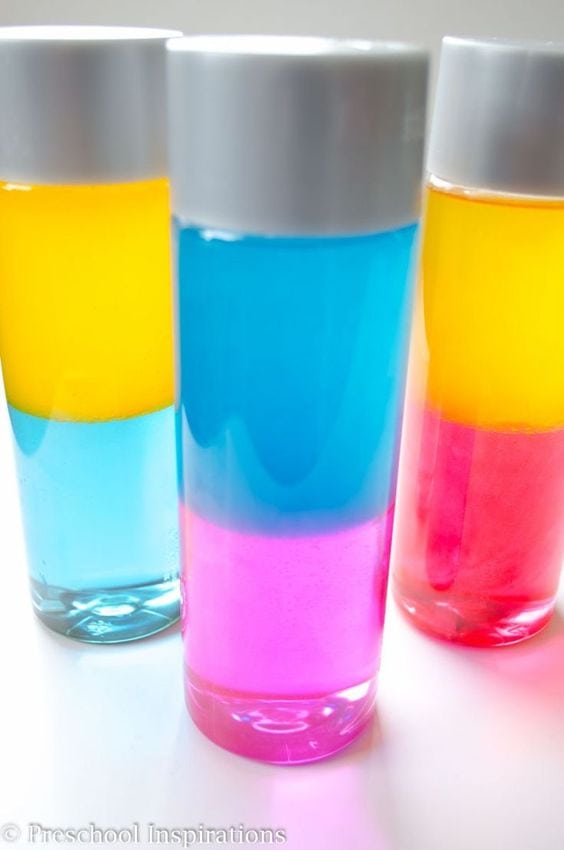 Teach your child basic color mixing with these awesome Color Changing Sensory Bottles from Preschool Inspirations.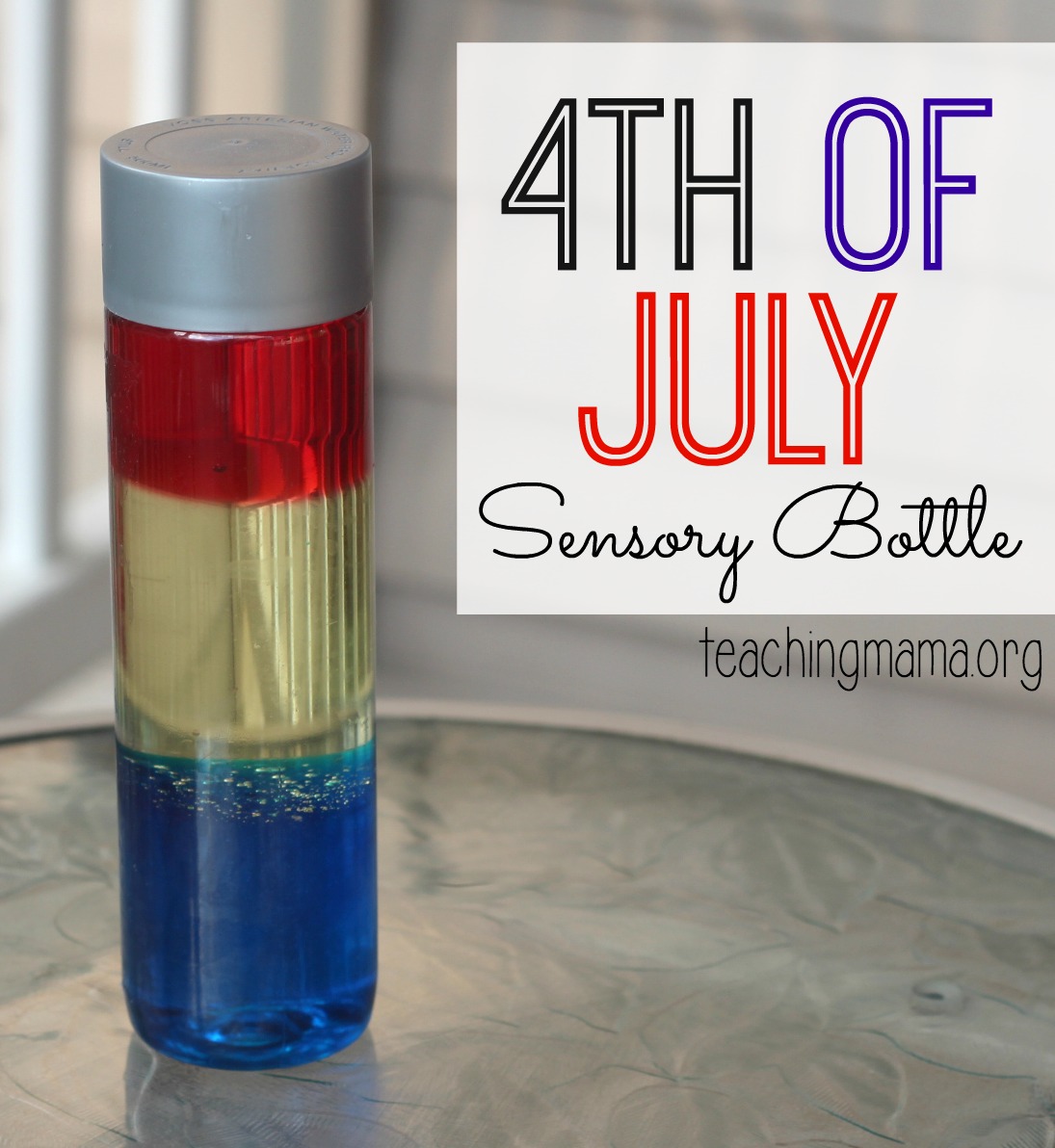 Teaching Mama created this layered 4th of July Sensory Bottle as a fantastic way to teach children about the density of different liquids.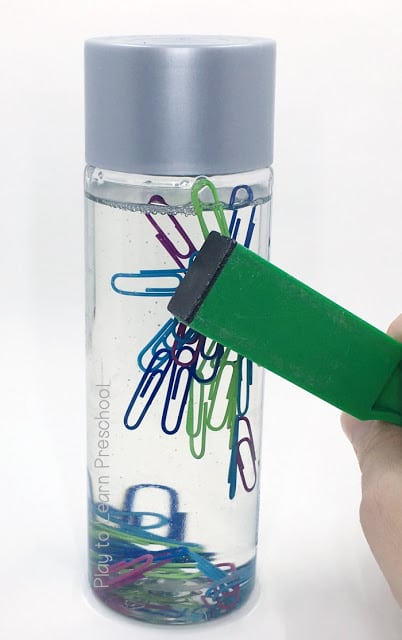 Play to Learn Preschool created this neat Magnetic Sensory Bottle that's both fun and educational.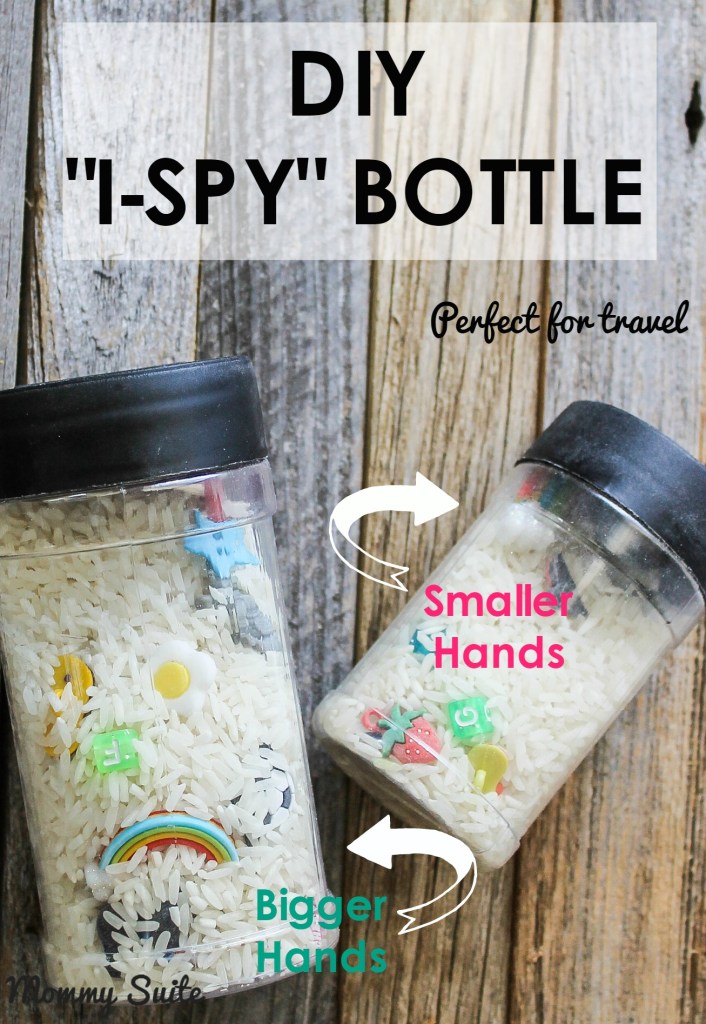 These DIY I-Spy Bottles from Mommy Suite will keep the kids entertained for ages!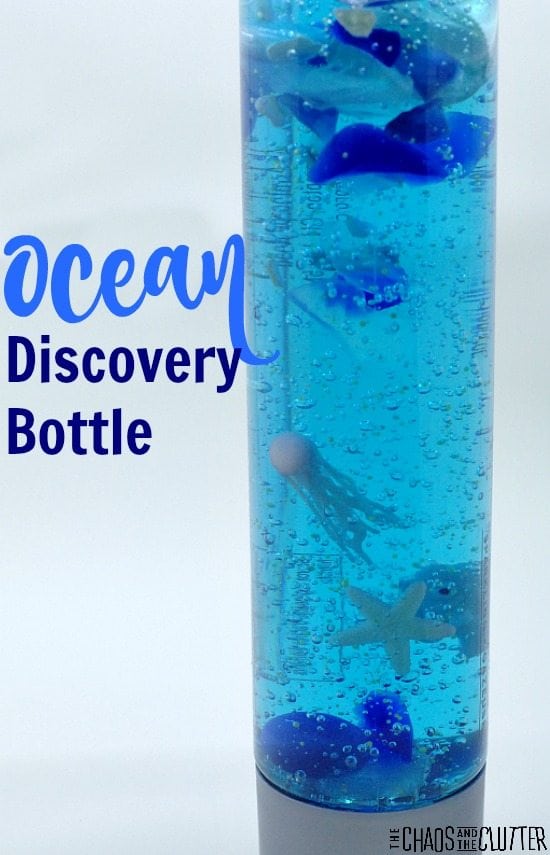 Explore the oceans without the travel with this awesome Ocean Sensory Bottle from The Chaos and the Clutter.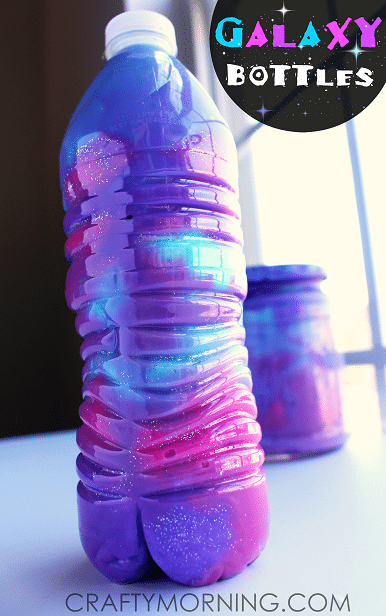 This Galaxy Sensory Bottle from Crafty Morning might be my favorite out of all of them! I could sit and watch the swirling colors and glitter in here for hours, and I'm sure the kids would, too!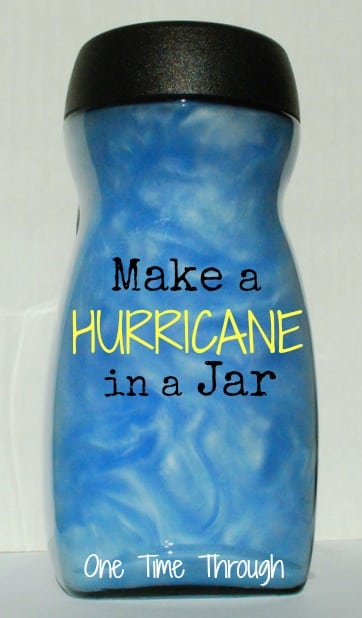 Make a Hurricane in a Jar with One Time Through and teach your children about weather patterns and art at the same time!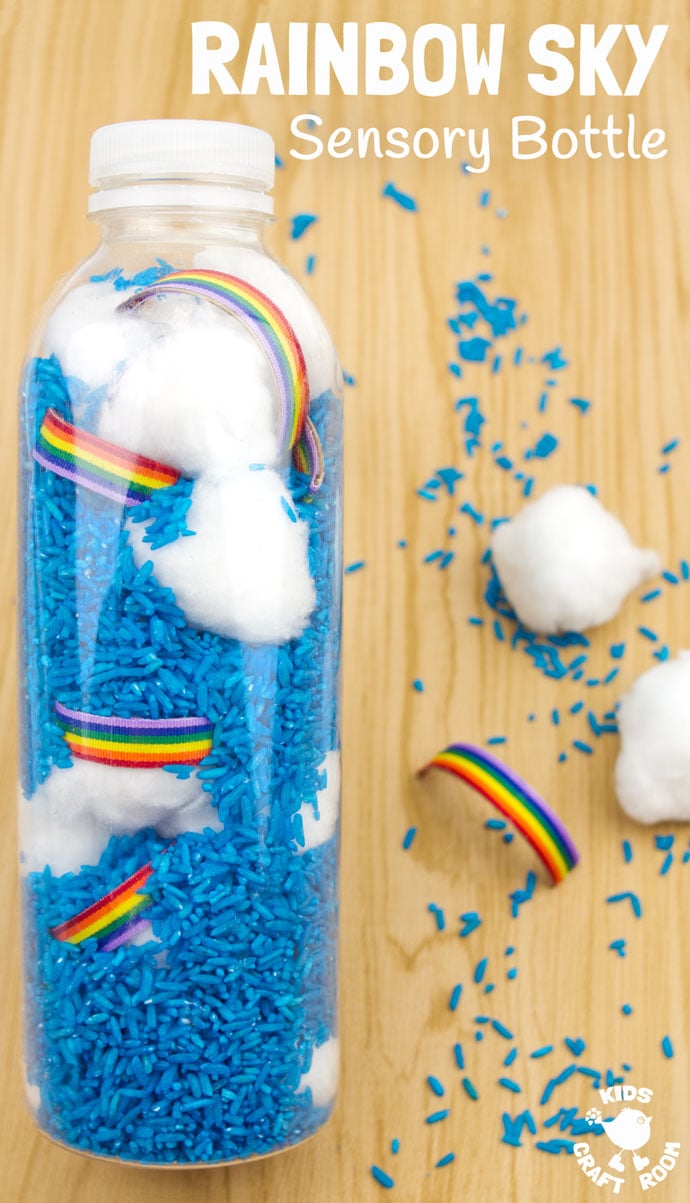 Rainbow Sky Sensory Bottles from Kids Craft Room are the prettiest of all the sensory bottles!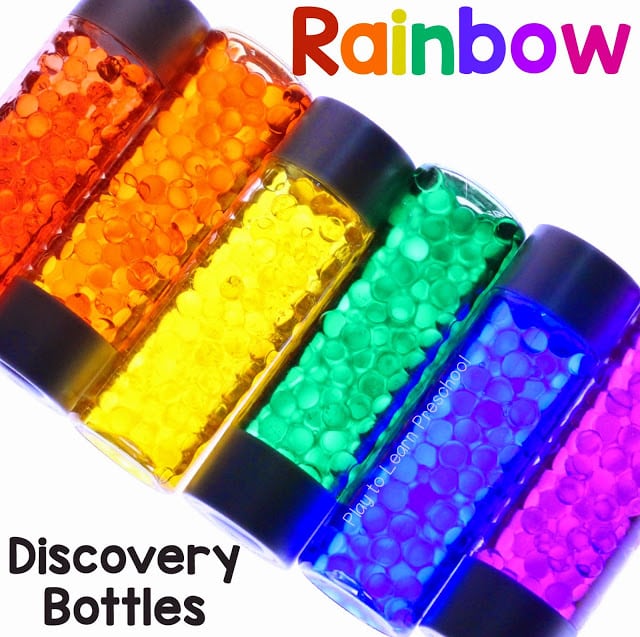 These Rainbow Discovery Bottles from Play to Learn Preschool are seriously awesome, and they only require two ingredients. Can you guess what they are?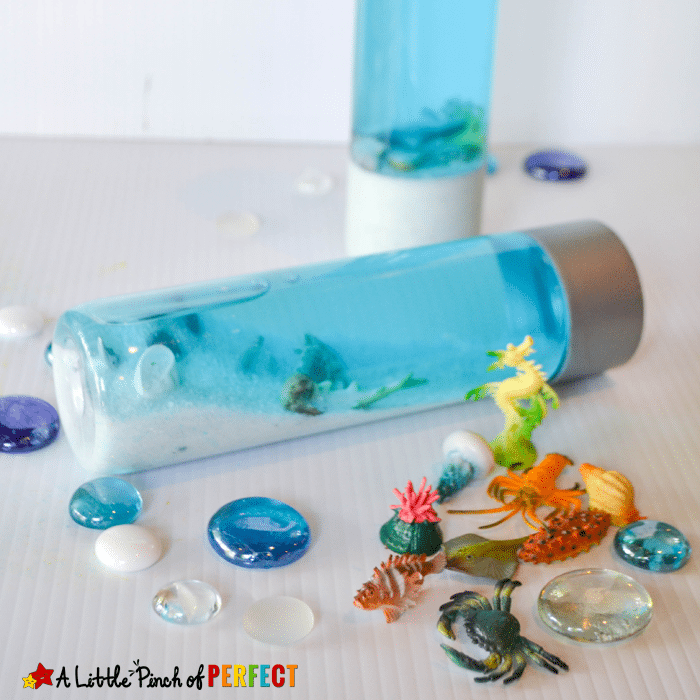 This Aquarium Sensory Bottle from A Little Pinch of Perfect is a super cute way for kids to explore aquarium life.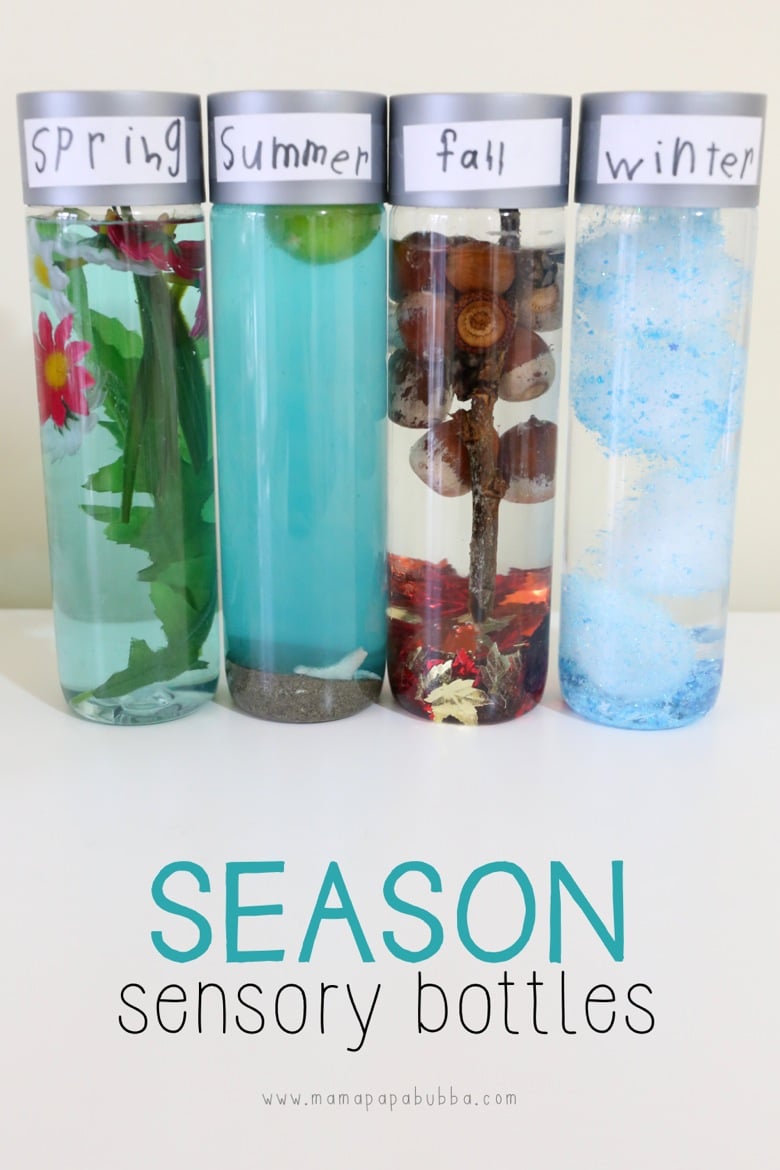 I love the idea of creating Season Sensory Bottles like these great ones from Mama Papa Bubba!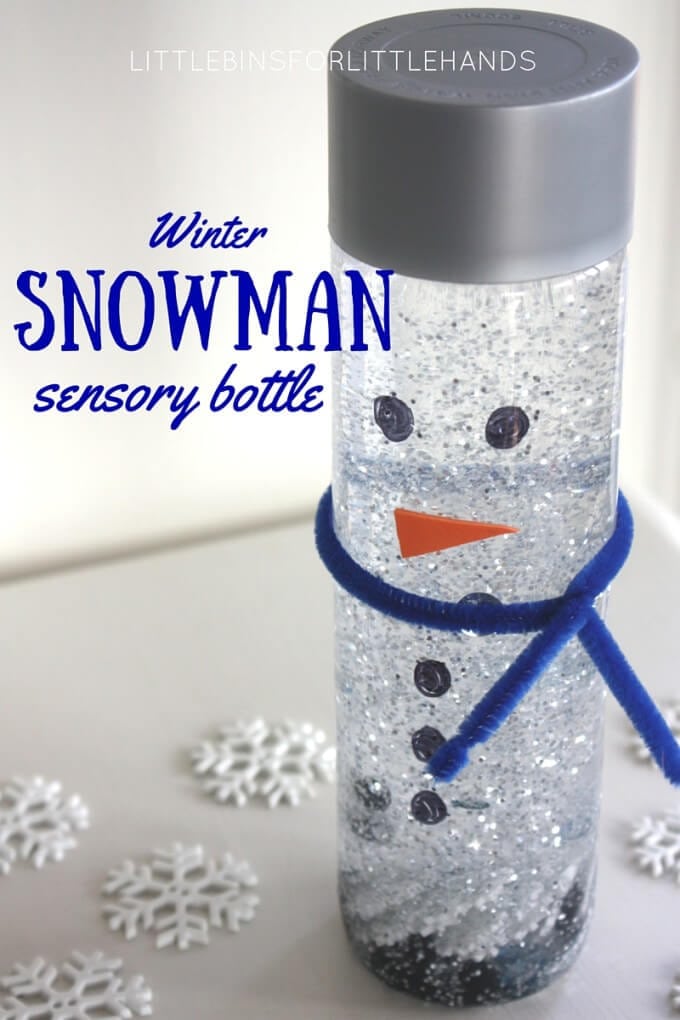 And while we're on a seasonal kick, this Snowman Sensory Bottle from Little Bins for Little Hands is seriously adorable, don't you think?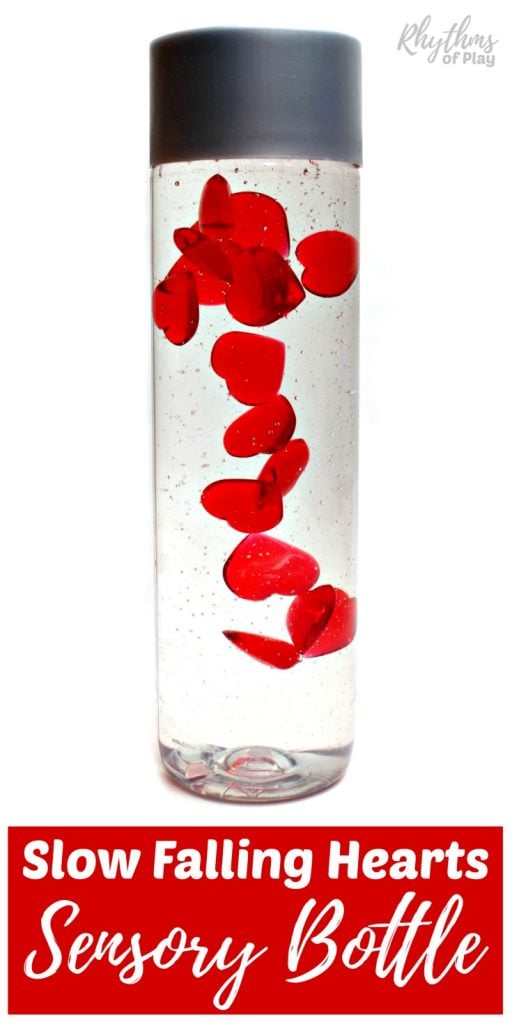 Fall in love with this Slow-Falling Hearts Sensory Bottle from Rhythms of Play.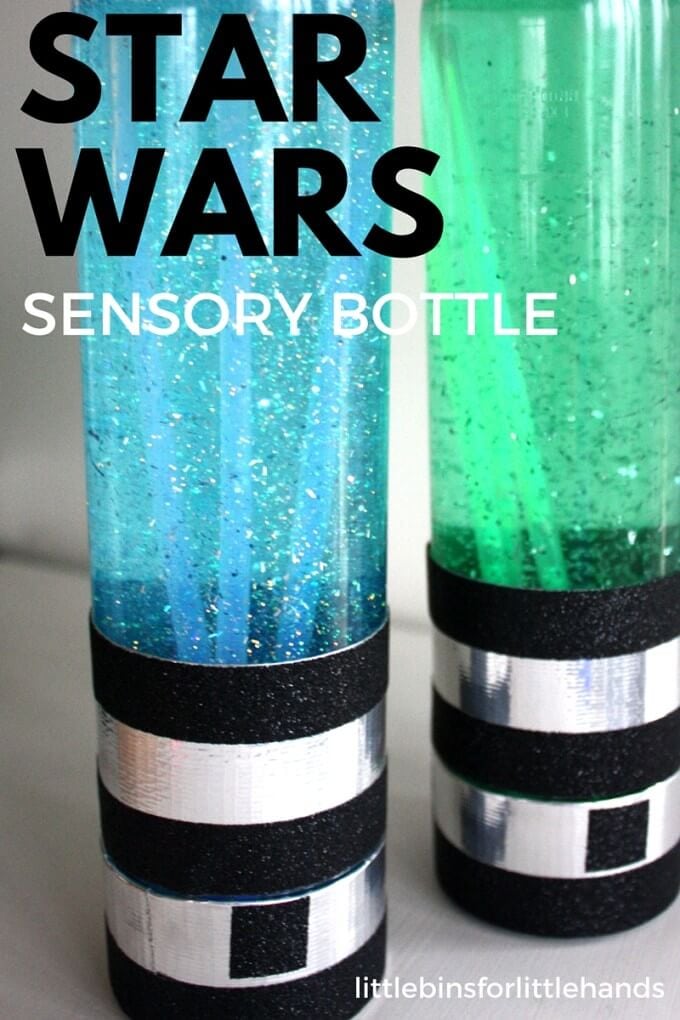 My kids can't wait to make these Star Wars Lightsaber Sensory Bottles from Little Bins for Little Hands – SO cool!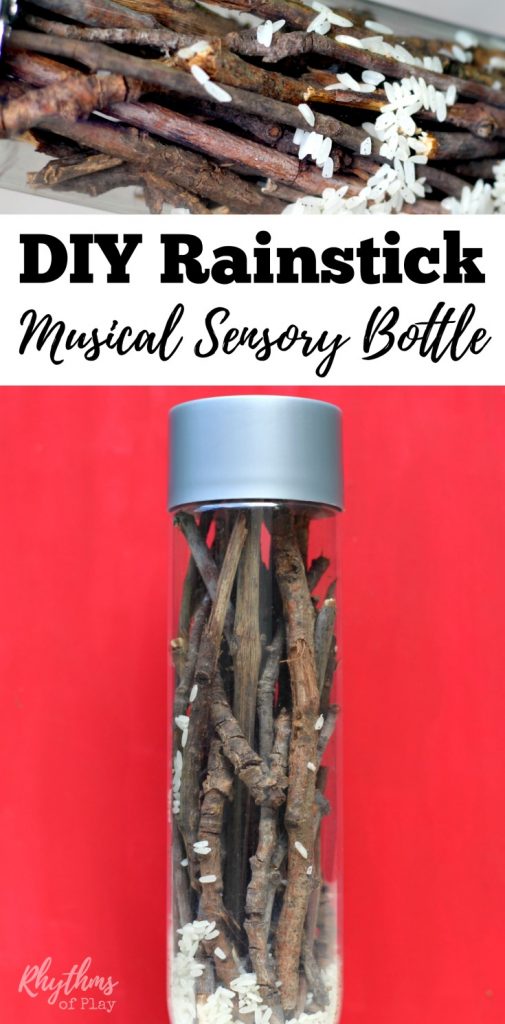 This Rainstick Sensory Bottle from Rhythms of Play uses a similar method as our DIY rainsticks, so we can't wait to give this one a try, too!
Sensory bottles are a great mess-free way for your children to explore different materials and how they work together and interact, so get creative and have fun coming up with some fun sensory bottle ideas of your own!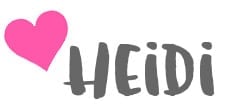 Pin these Sensory Bottle Ideas for Later!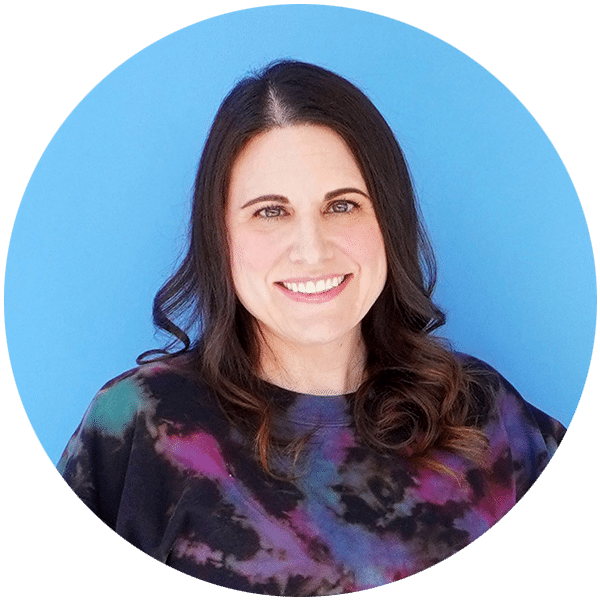 Heidi Kundin has captivated the hearts of millions with her colorful and inspiring approach to crafting, celebrations, and family fun. With over 15 years of experience, Heidi's website has become a must-visit destination for those seeking quick and easy creative ideas and last-minute solutions. Her warm personality shines through her posts, inviting readers to join her on a creative journey that's fun, rewarding, and achievable.