4th of July Printable Sudoku Puzzles + Logic Puzzle
This post and its photos may contain affiliate links. As an Amazon associate I earn from qualifying purchases. If you make a purchase through these links, I may receive a small commission at no extra cost to you!
Free Printable Sudoku Puzzles decorated for the 4th of July + a bonus printable Presidential Logic Puzzle – the perfect way to pass the time before the fireworks begin!
Do you love free printable Sudoku puzzles? I sure do! Sudoku puzzle games are one of my favorite ways to pass the time when I'm traveling or waiting somewhere, so I thought that a 4th of July Sudoku printable would be the perfect way for families to pass some time before the big fireworks show begins!
Printable Sudoku Puzzle Games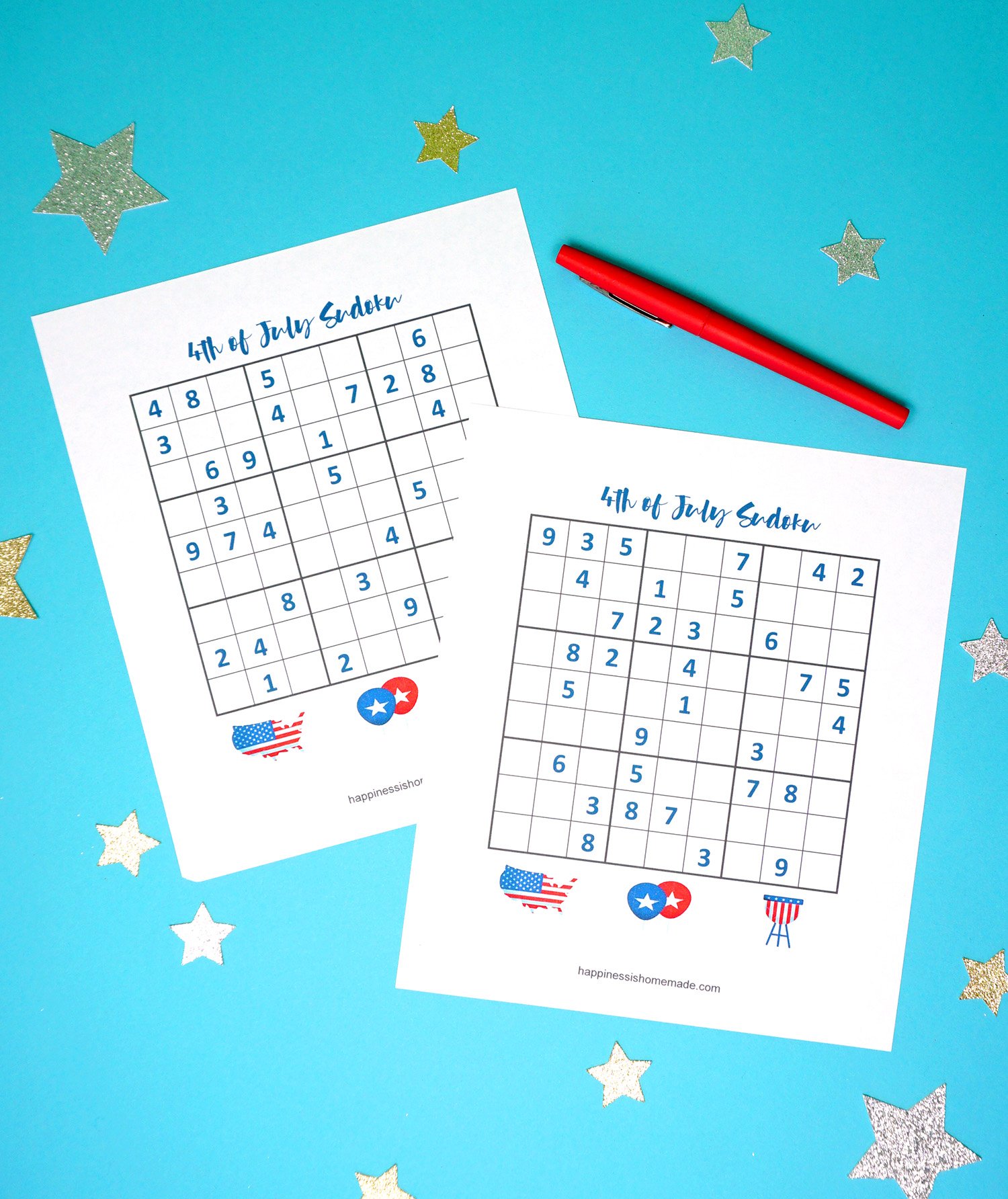 If you've never played Sudoku before, I guarantee that you'll be hooked after trying it! These printable Sudoku puzzles are easy enough for beginners and kids, but still challenging enough that they take a little while to complete. Sudoku has been scientifically proven to help increase memory and concentration, keep your brain stimulated (which is also linked to a reduced risk of Alzheimer's), and even make you feel happier!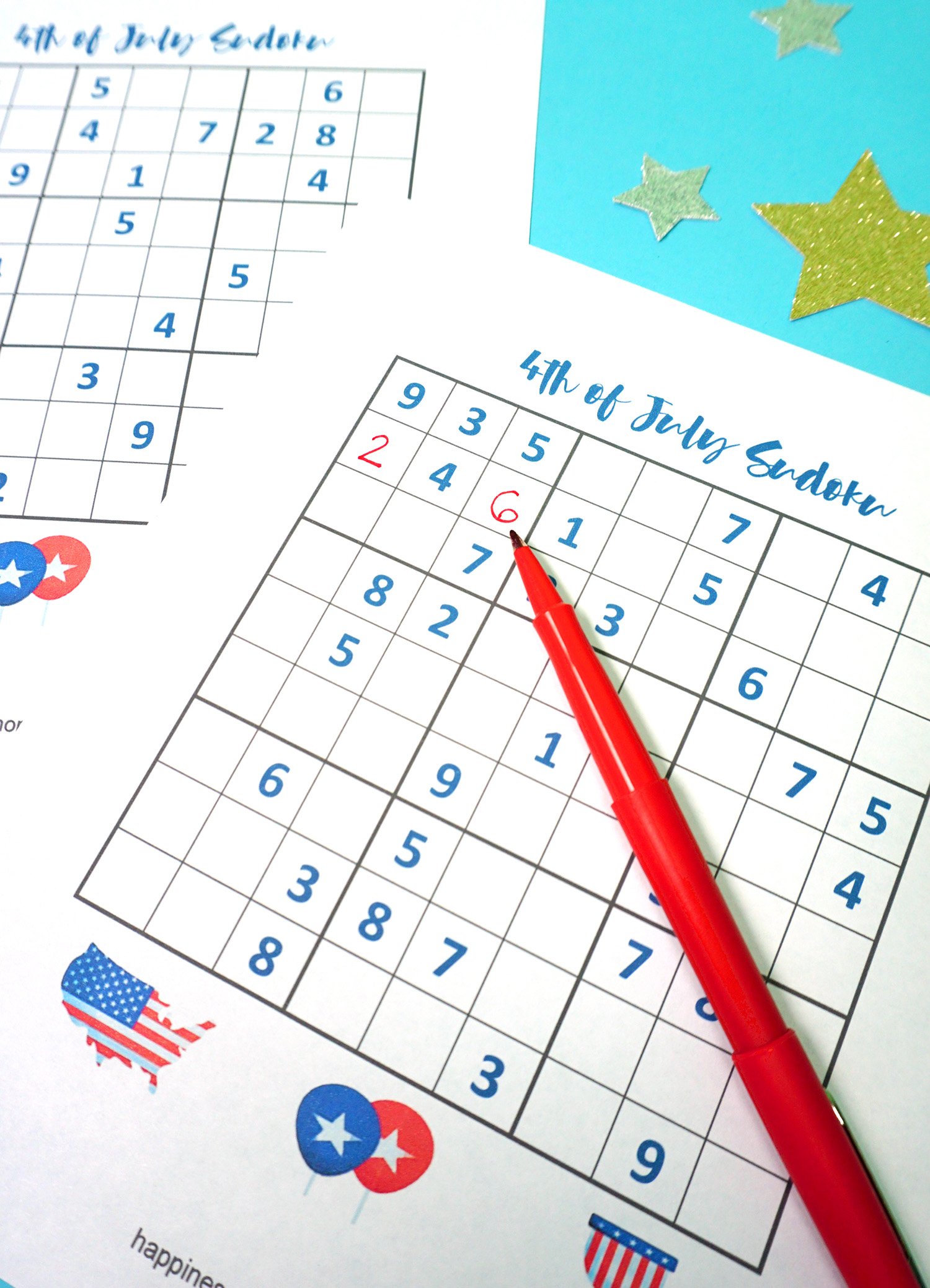 How to Play Sudoku:
Sudoku is a logic game using the numbers 1-9. The game is played on a 9×9 square grid which is sub-divided into nine smaller 3×3 grids. The object is to fill all empty squares so that the numbers 1 to 9 appear exactly once in each row, column and 3×3 grid. Using the supplied numbers pre-printed in the boxes along with logic and the process of elimination, players must fill each row, column, and grid section with all of the numbers from 1-9. (For more detailed instructions, CLICK HERE)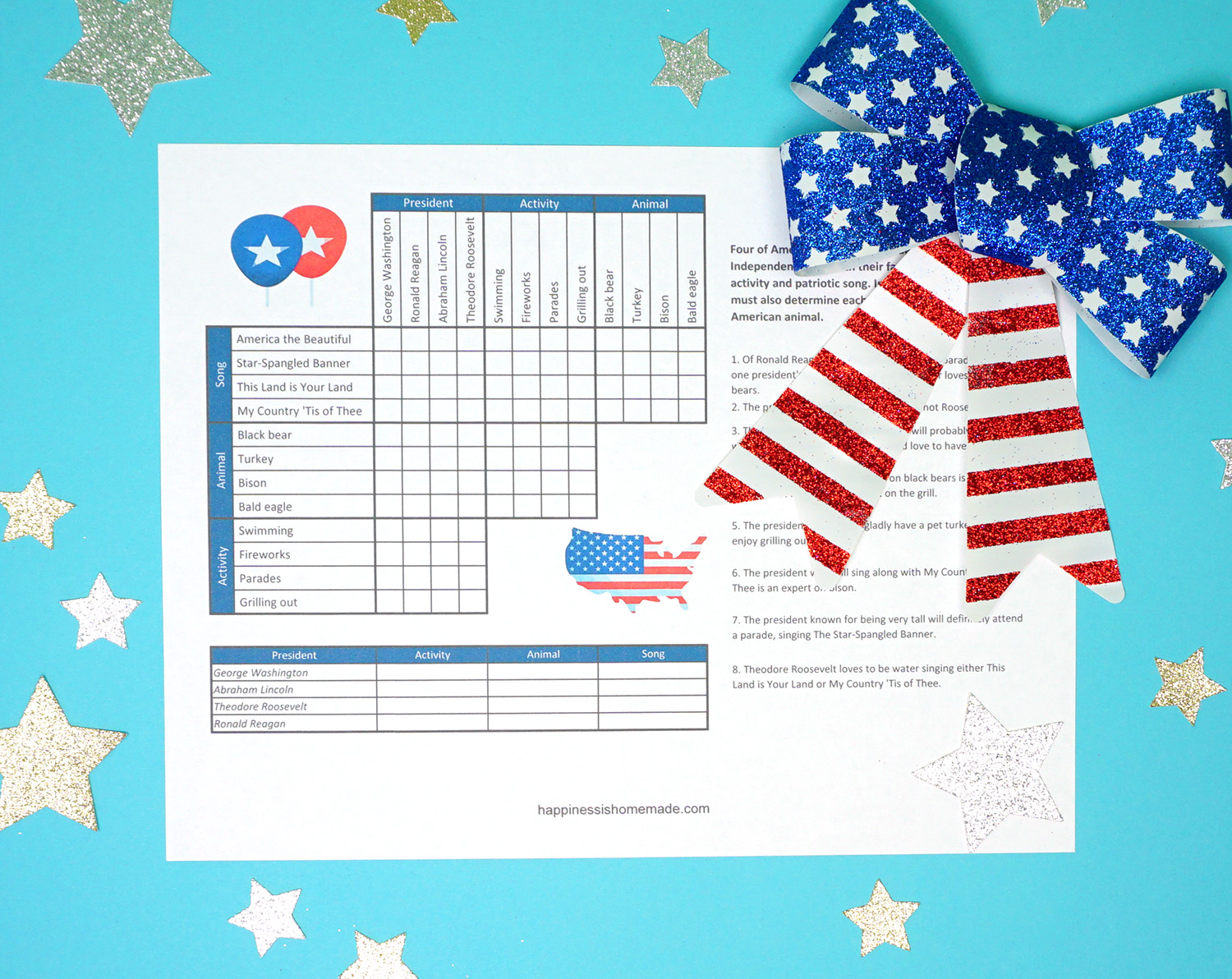 I have also been a HUGE fan of logic puzzles ever since my third-grade teacher asked us complete one every Friday morning, racing to see who could solve it the fastest to win a Tootsie Pop! This patriotic logic puzzle combines some of your favorite presidents with classic American songs for a brain-bending puzzle that's a ton of fun!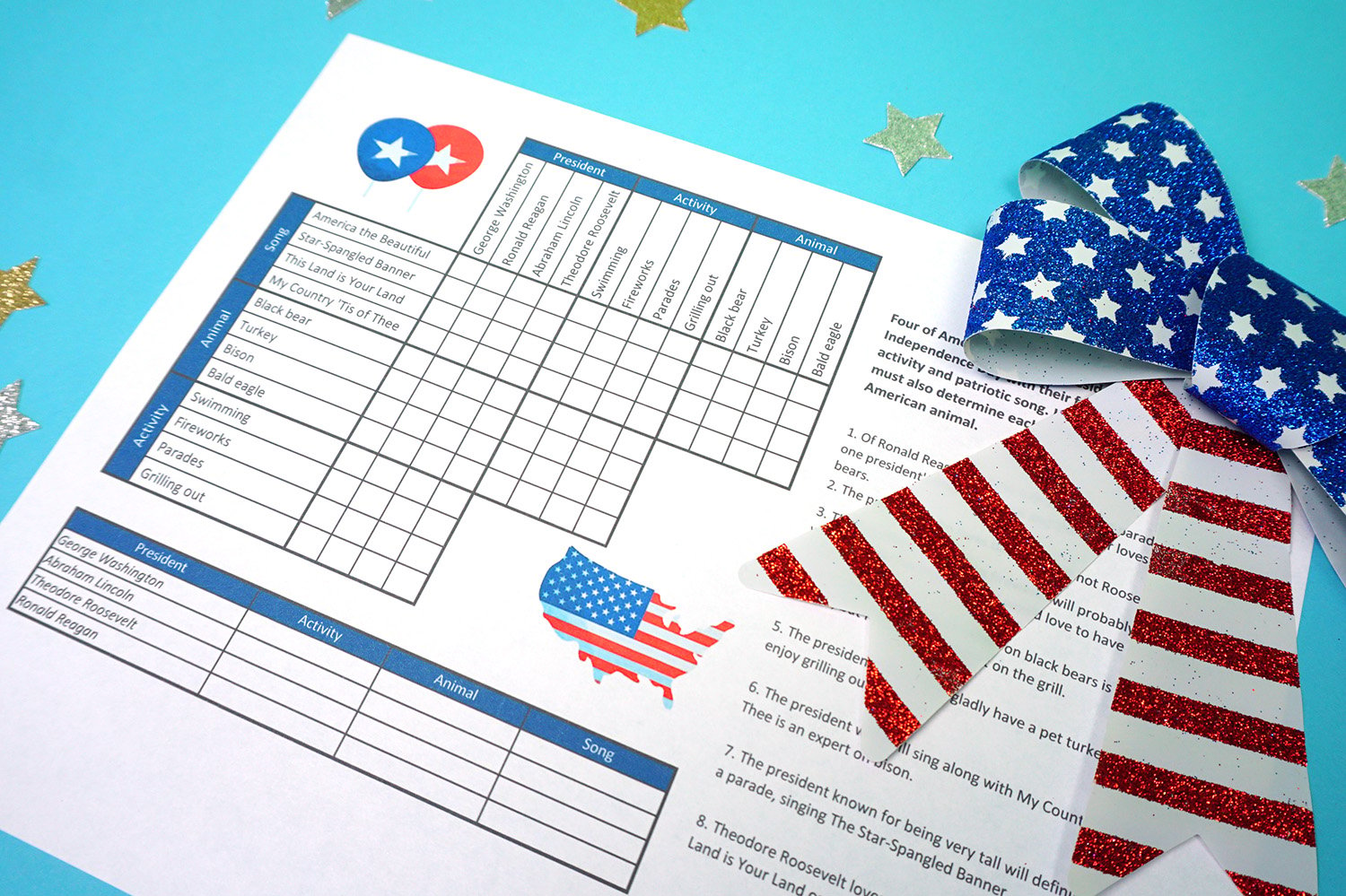 ---
To get the 4th of July Sudoku Puzzles and Logic Puzzle, enter your name and email address into the form below and click the "Get It Now!" button!
Can't find the download form? Having issues with the file? Check out our Digital Downloads FAQ page for answers to the most common troubleshooting questions!
Please note that during times of heavy website traffic, download forms may take a little longer to load than the rest of the page. Please allow up to 1-2 minutes for everything to load completely.
---

Check Out These Other Printables!
Pin the 4th of July Sudoku + Logic Puzzles for Later!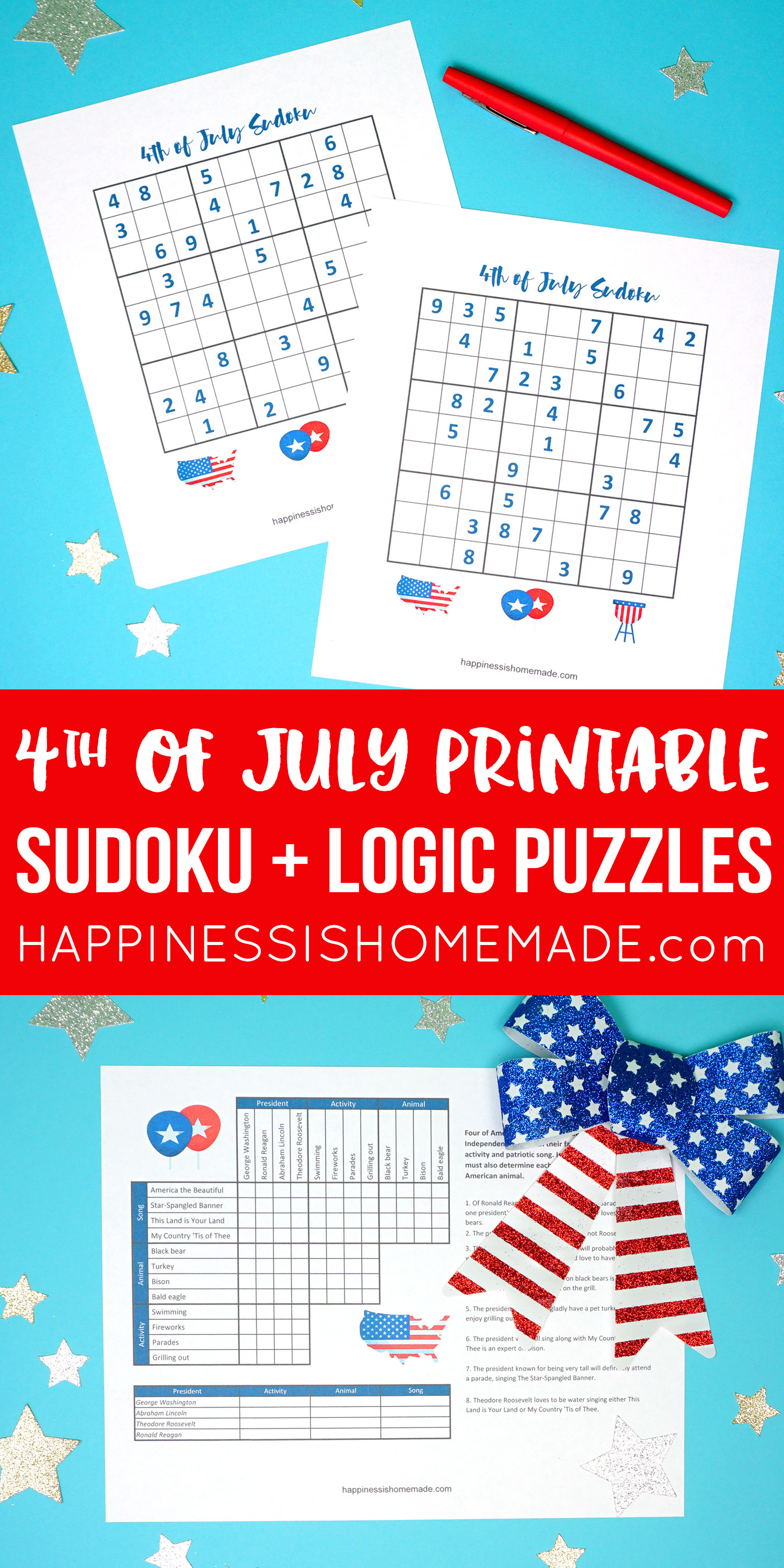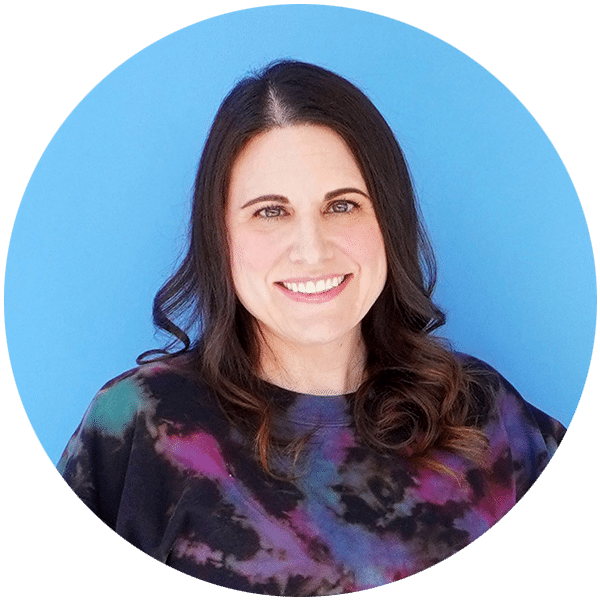 Heidi Kundin has captivated the hearts of millions with her colorful and inspiring approach to crafting, celebrations, and family fun. With over 15 years of experience, Heidi's website has become a must-visit destination for those seeking quick and easy creative ideas and last-minute solutions. Her warm personality shines through her posts, inviting readers to join her on a creative journey that's fun, rewarding, and achievable.