Easy Christmas Mantel Decor Ideas
This post and its photos may contain affiliate links. As an Amazon associate I earn from qualifying purchases. If you make a purchase through these links, I may receive a small commission at no extra cost to you!
This shop has been compensated by Collective Bias, Inc. and its advertiser. All opinions are mine alone. #DamageFreeHolidayDecor #CommandDoNoHarm #CollectiveBias
Use these quick and easy techniques to elevate store-bought Christmas decorations and create the Christmas mantel decor of your dreams!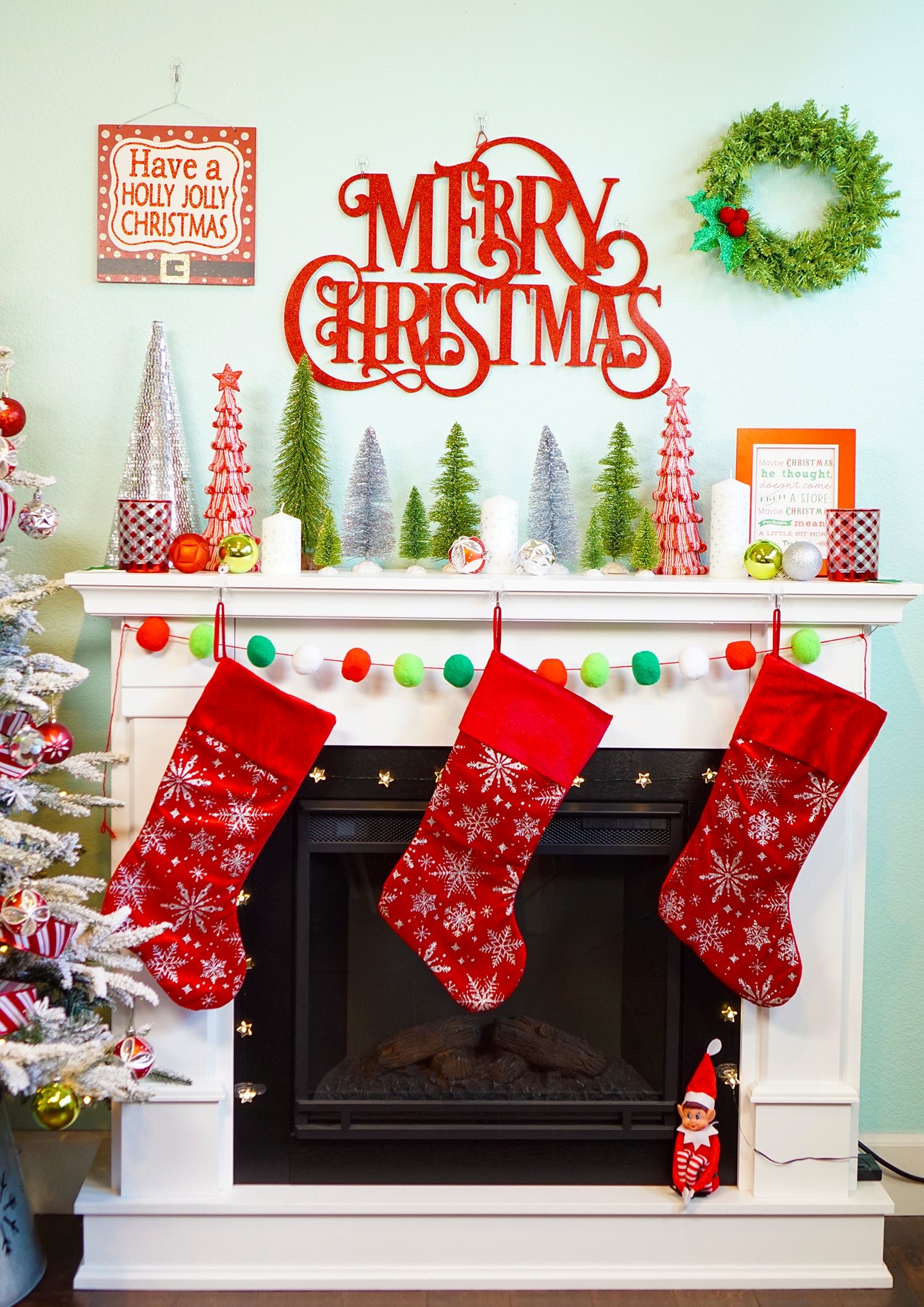 Decorating for Christmas is one of my most favorite things to do each holiday season! I am fortunate to have two fireplaces and three different Christmas trees to decorate each year, so deciding on which decorating theme and color scheme to use in each area of our home is always a ton of fun!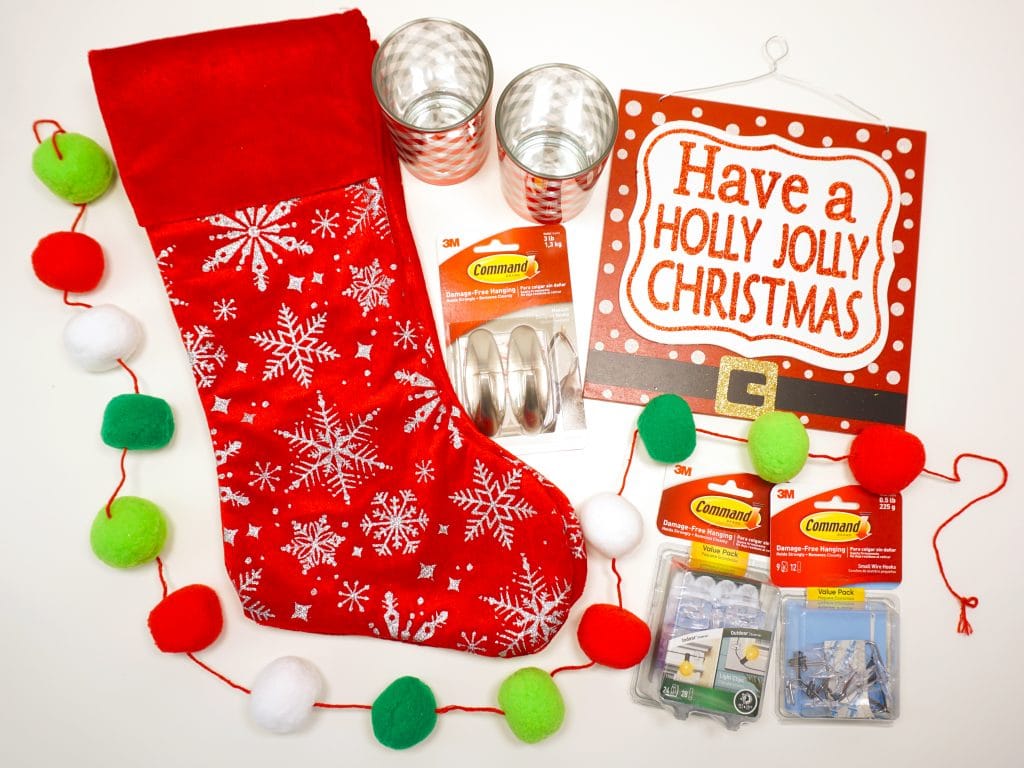 I had originally planned on decorating my dining room in a non-traditional color scheme, but as I was out shopping at Walmart the other day, all of these awesome red and green Christmas decorations somehow ended up in my cart and came home with me! Walmart has SO many fun Christmas decorations that you can easily add your own personalized spin to! I also picked up my favorite Command™ Products to help me decorate without causing any damage to my walls or mantel surfaces.
Hover over the photo above and click to shop these must-have Command™ supplies for all of your holiday decorating needs!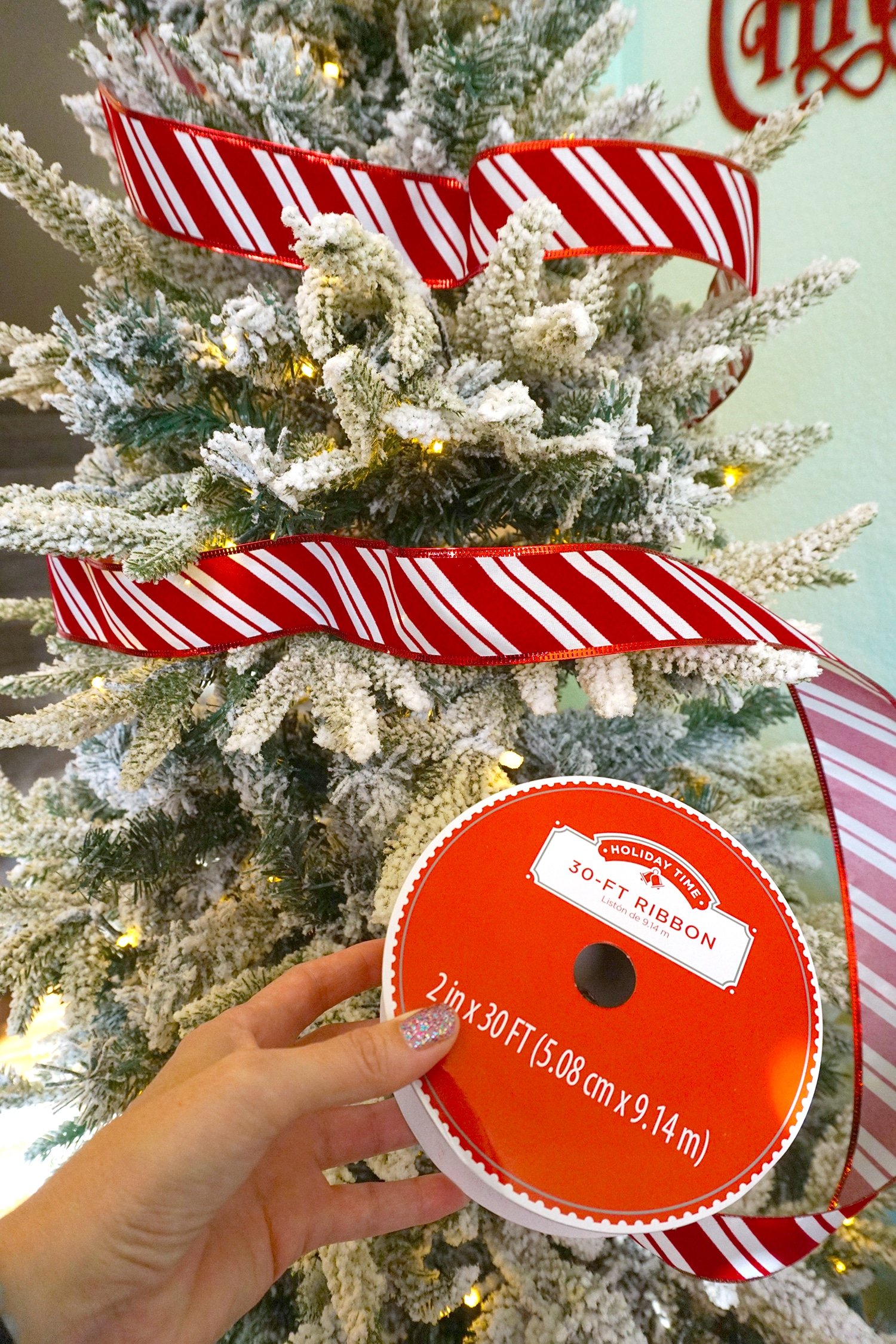 The very first thing that I always do when decorating for Christmas is to put up my Christmas tree and add cascades of colorful ribbon that help set the tone for the entire holiday decorating scheme. This year, I found this really pretty candy cane striped velvet ribbon at Walmart, and the shiny wire edging convinced me to do a sparkly red and lime green theme for my dining room decor this year.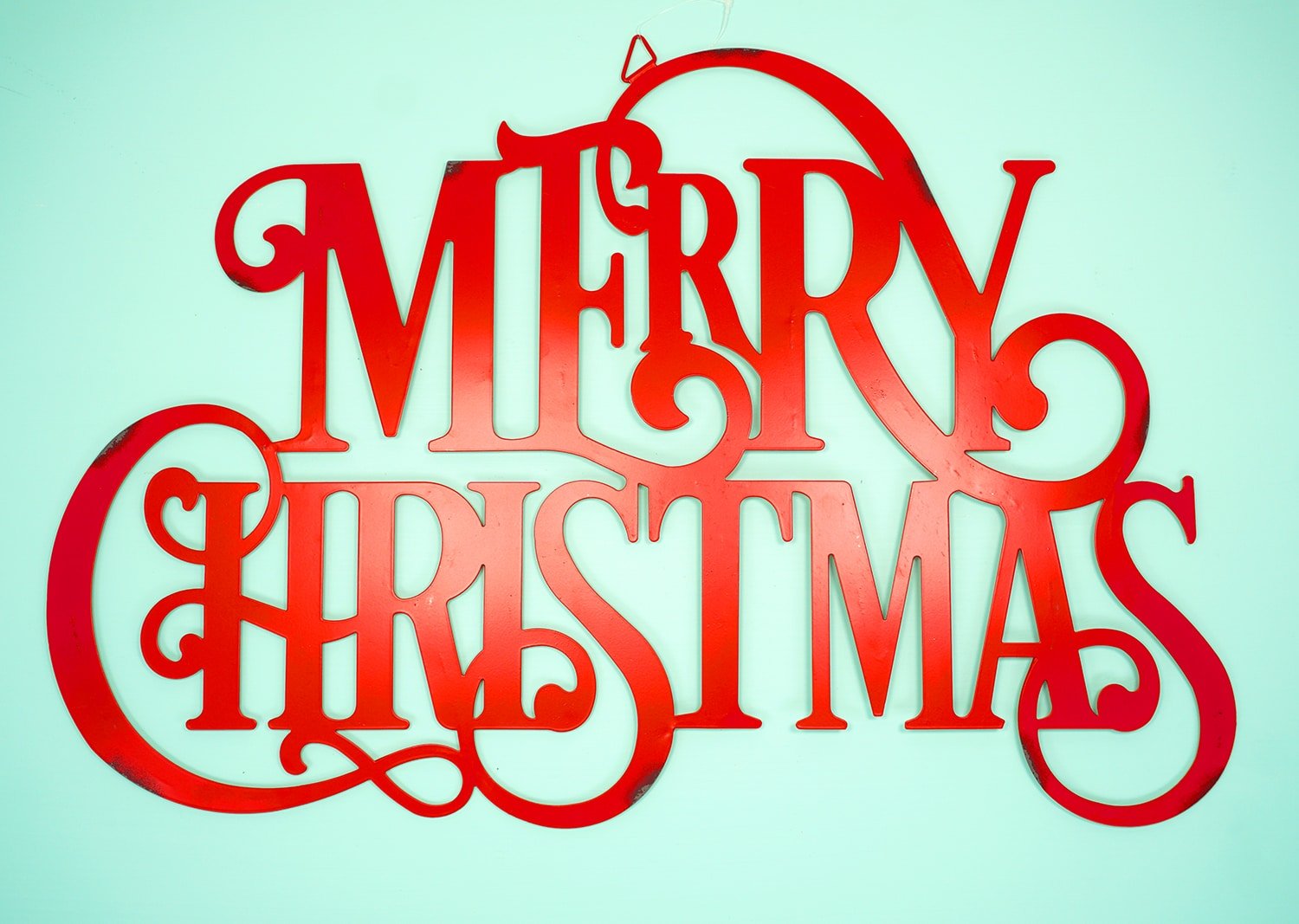 I also picked up this super cool metal "Merry Christmas" sign, and though I LOVE the font and lettering style, I didn't love the distressed paint on the edges of the metal.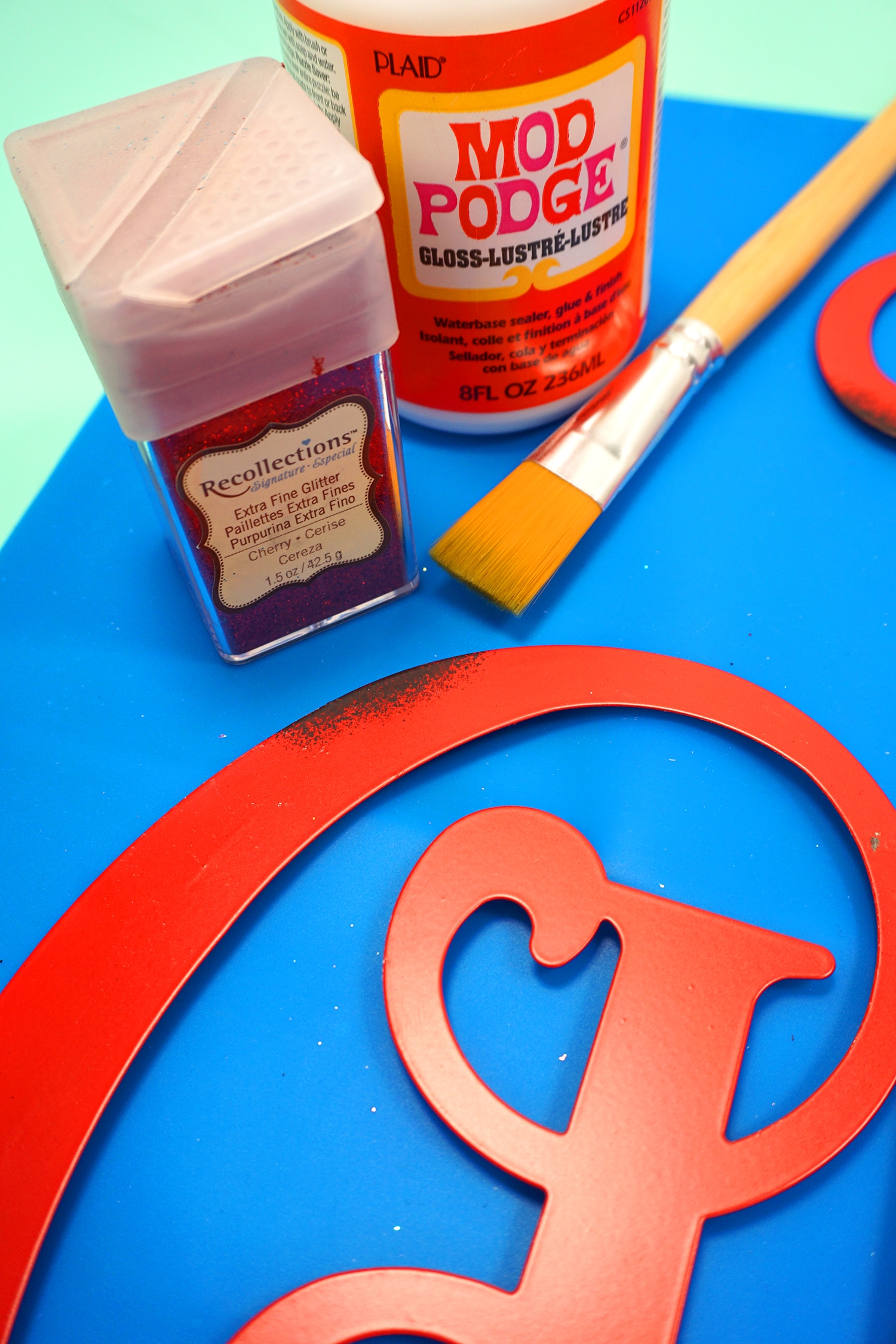 I decided to use a little bit of decoupage glue and glitter to cover over the distressing and make things super sparkly instead!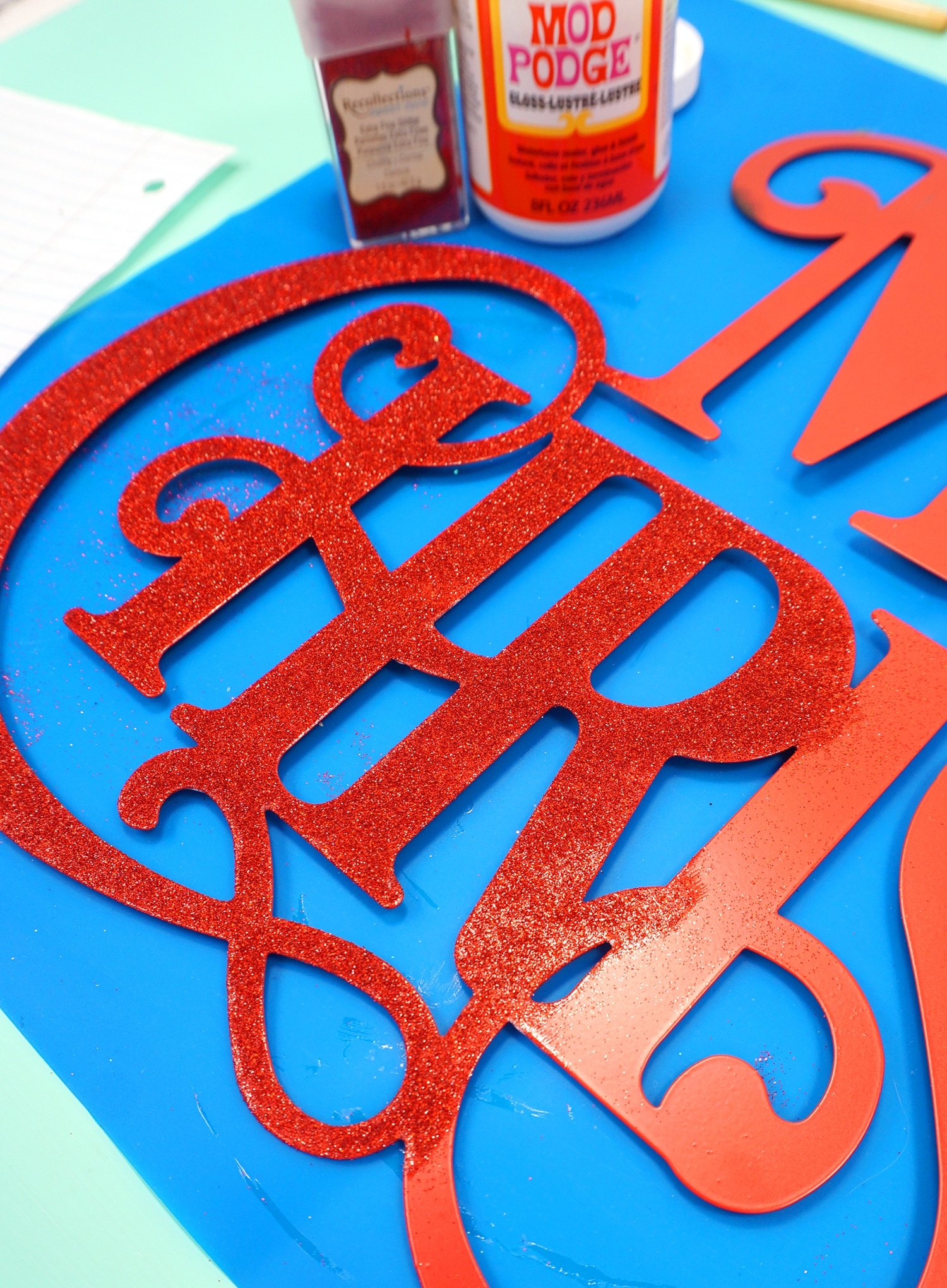 It was such a quick and easy transformation, and the glitter gives the piece a whole new customized look!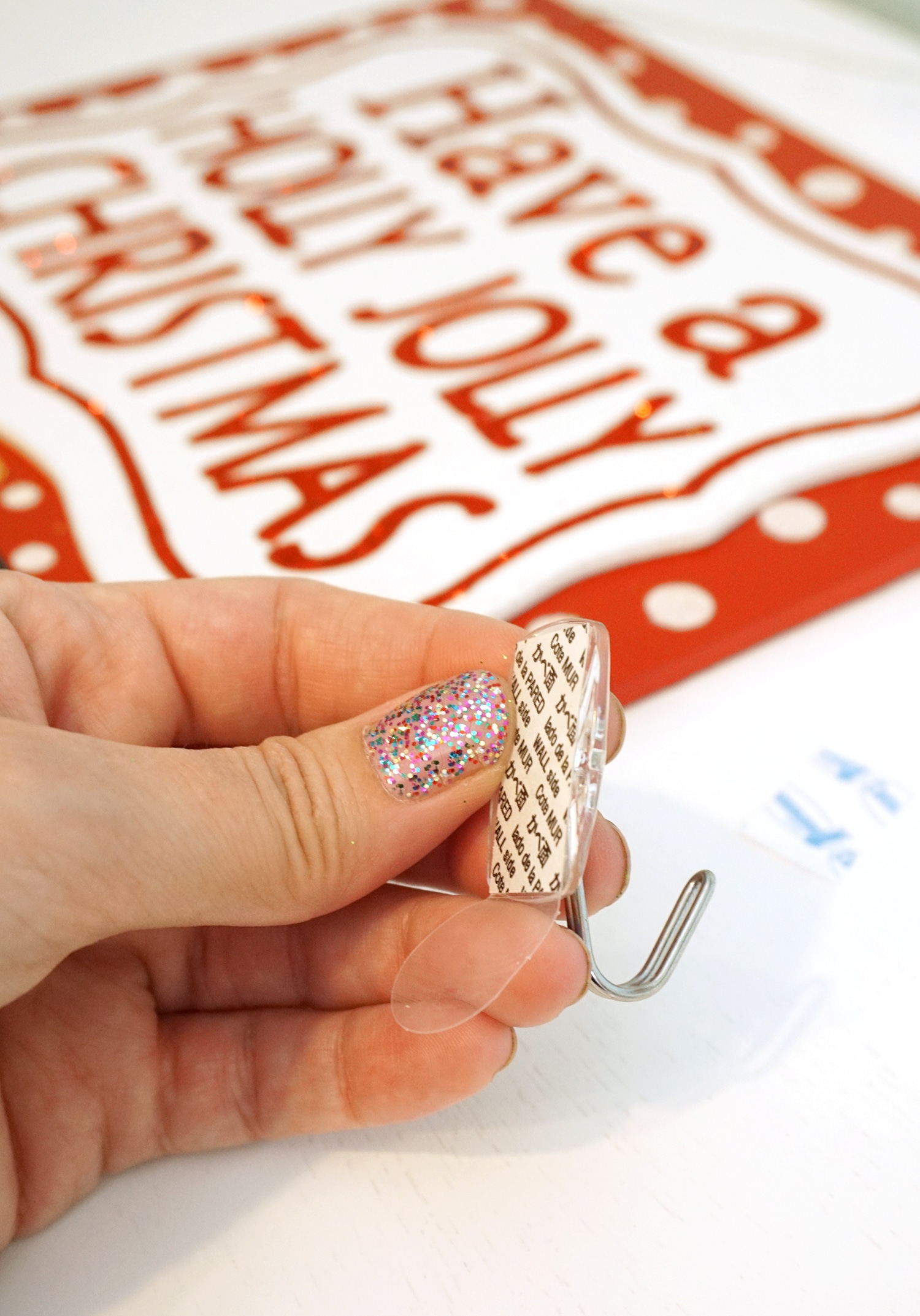 When it comes to hanging up holiday decorations, these Command™ Small Wire Hooks are my #1 favorite! They're perfect for all kinds of holiday decorations (up to .5 lb) because they're easy peasy to put up (and take down later!), and they hold strong all holiday season long!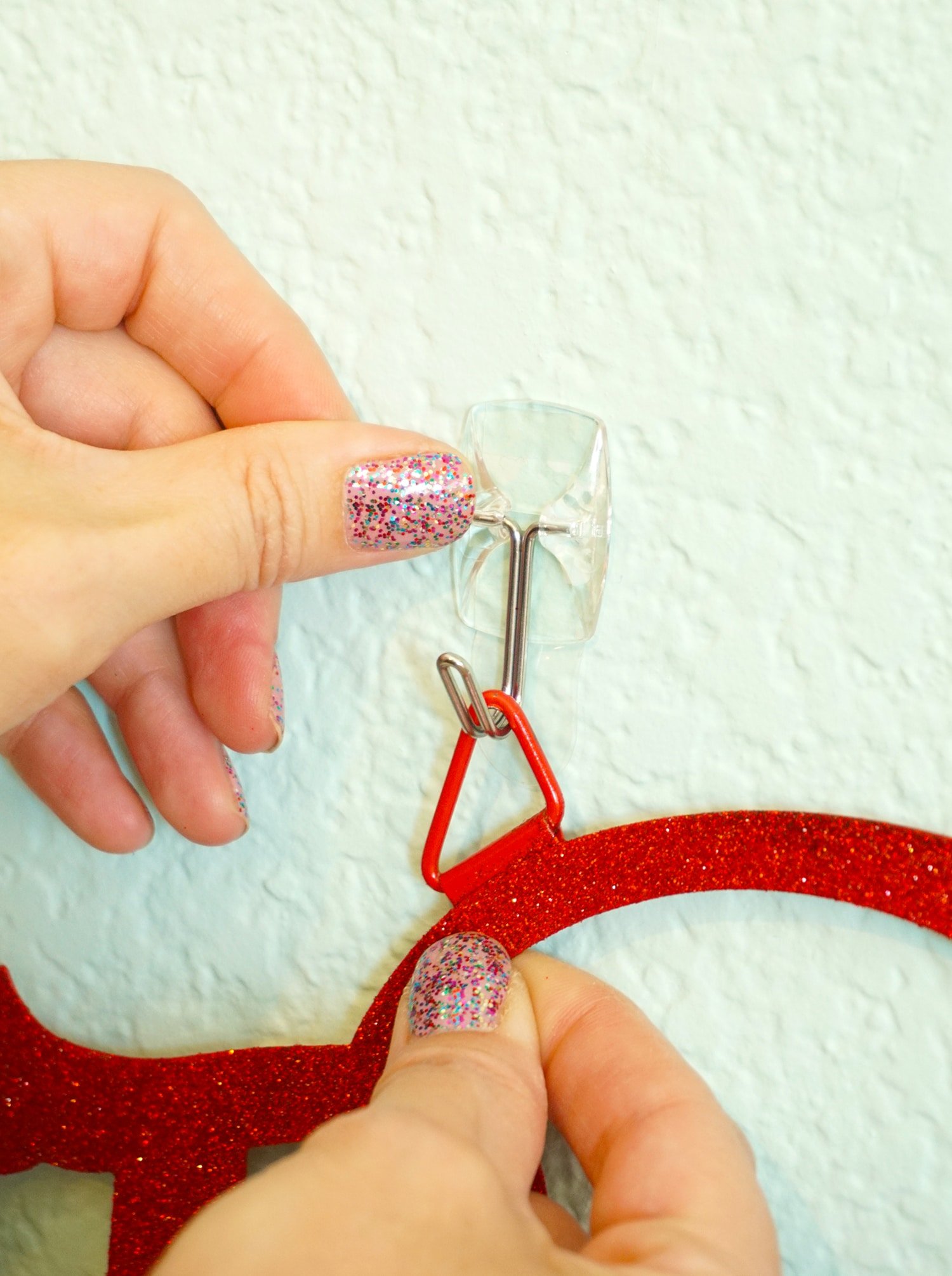 Simply add the adhesive backing to the hook, peel, and stick – no tools required!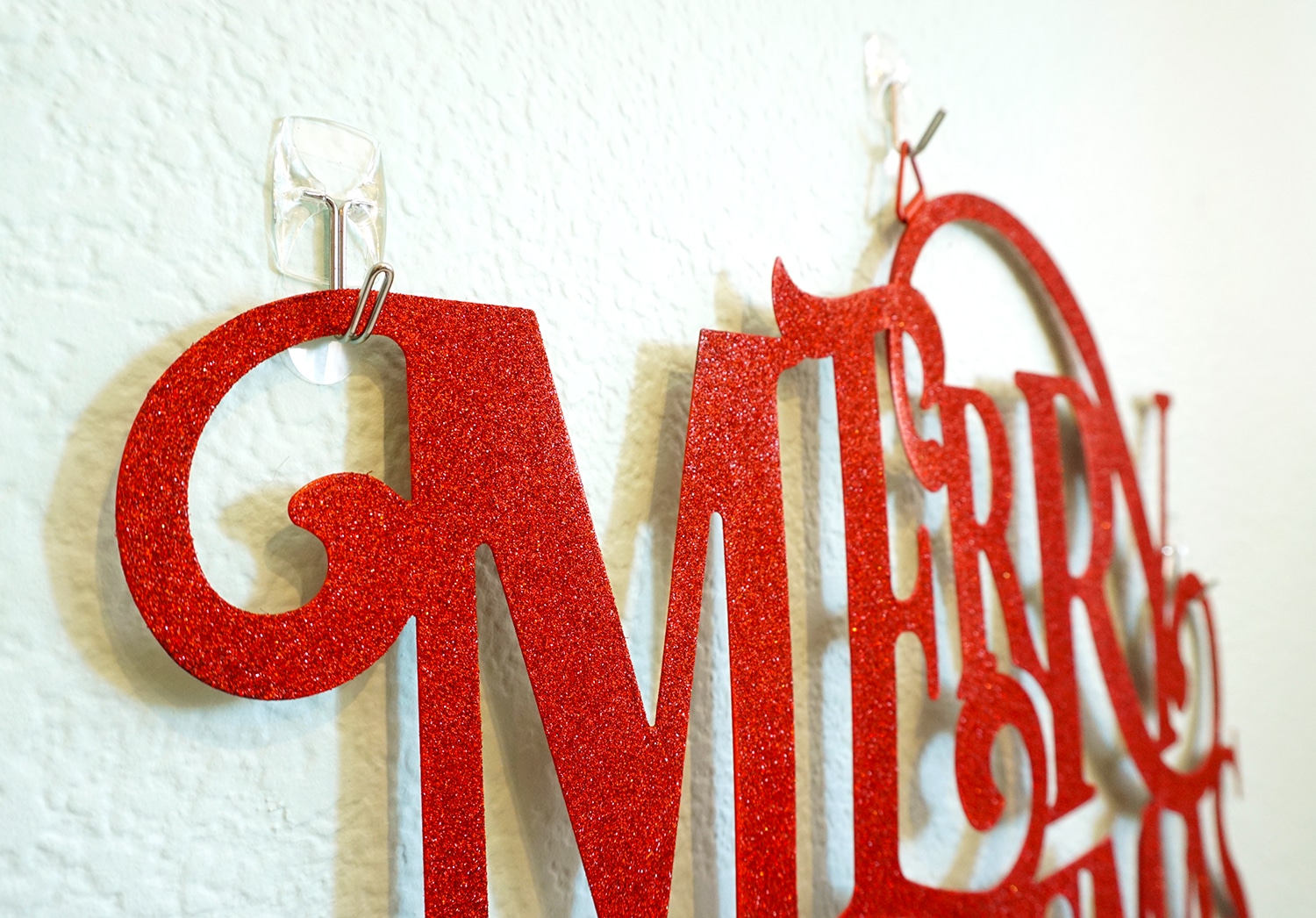 I discovered that my metal "Merry Christmas" sign had the tendency to hang a bit crooked and askew when using only the center ring, so I added two additional Command™ Small Wire Hooks to either end of the sign to balance things out – piece of cake!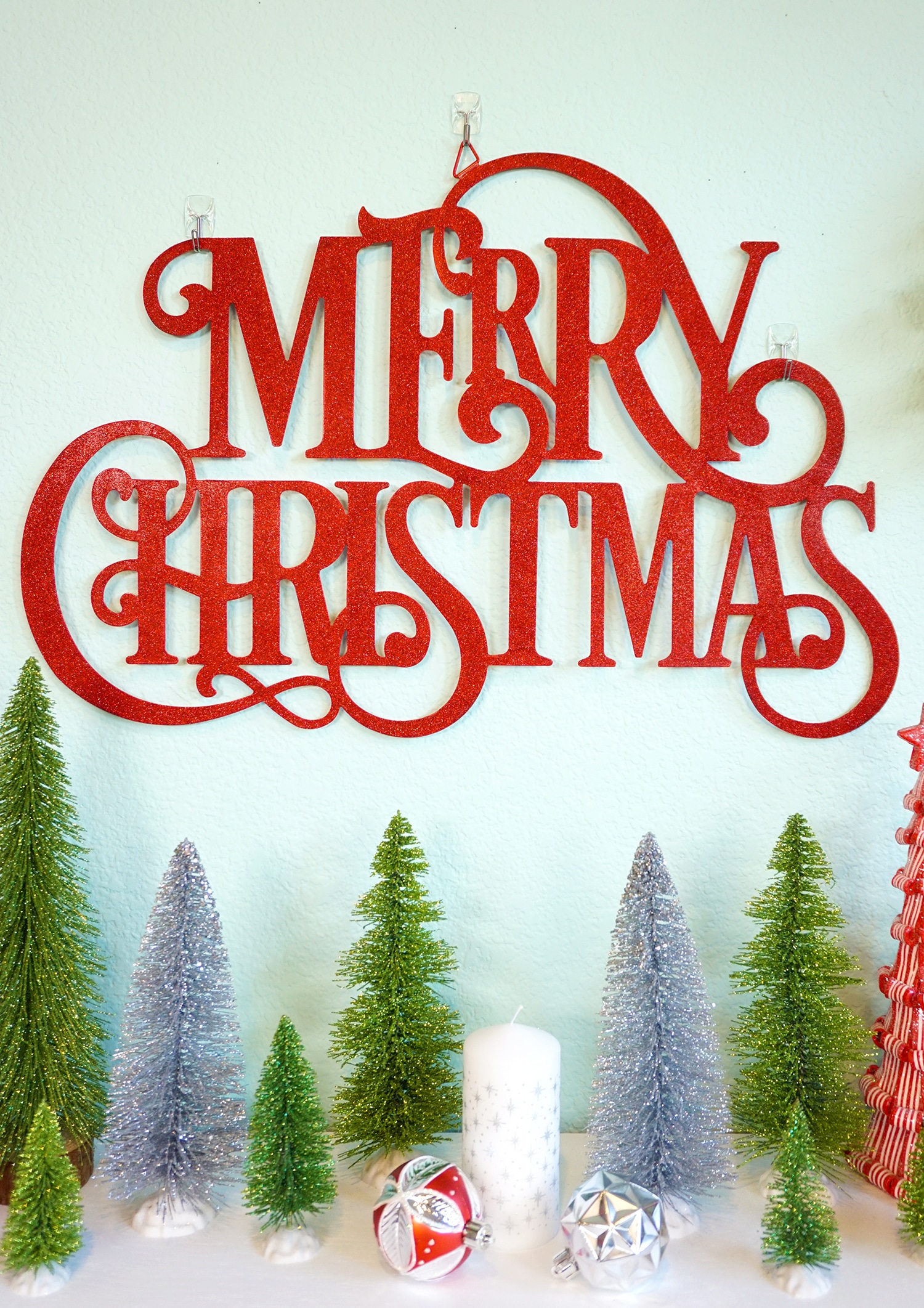 I can't get over how pretty and shimmery the glitter makes this sign look!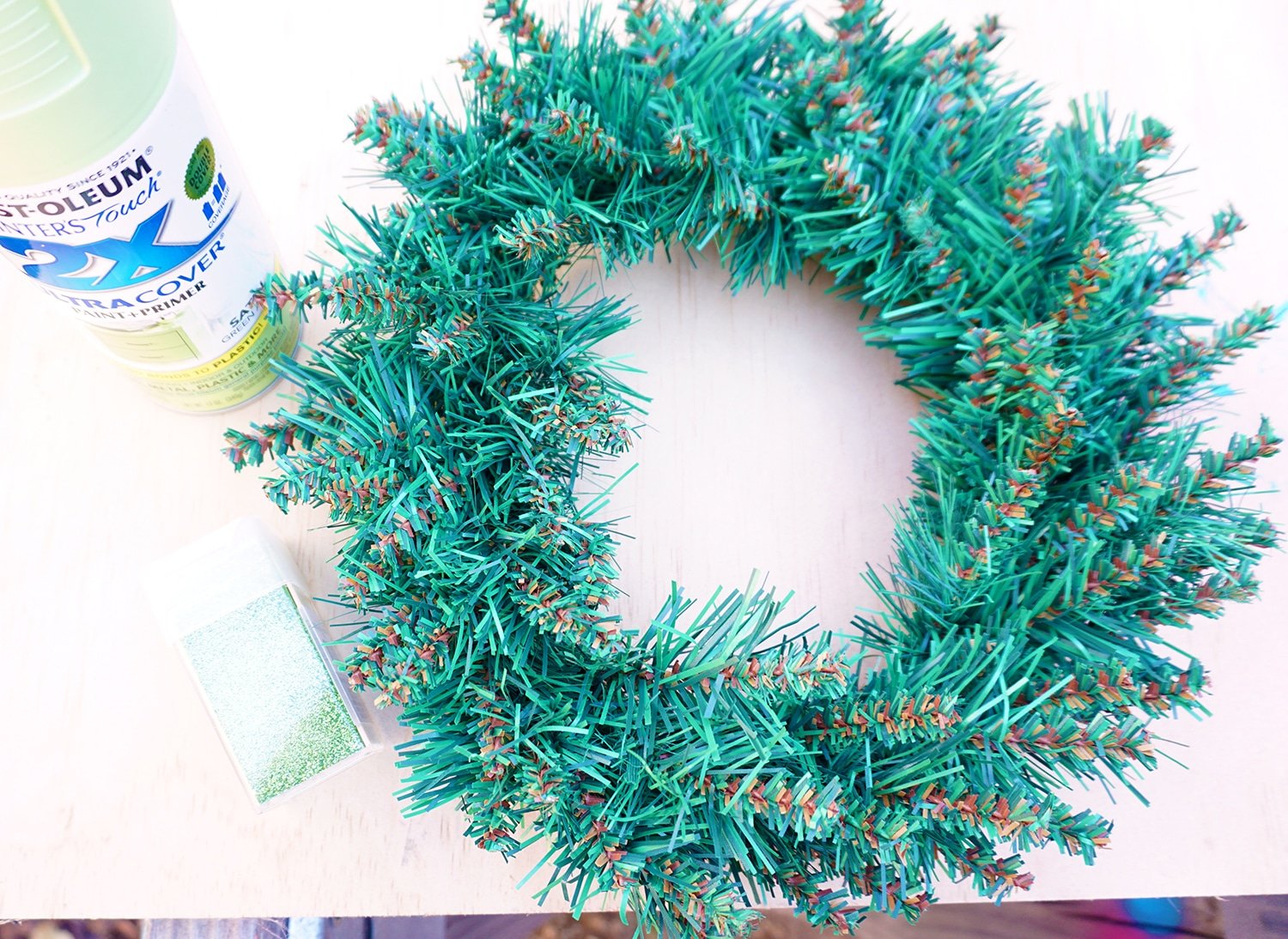 Since the metal sign makeover went so well, I decided to add my own personal (and sparkly!) touch to this basic faux pine wreath that I purchased at Walmart as well.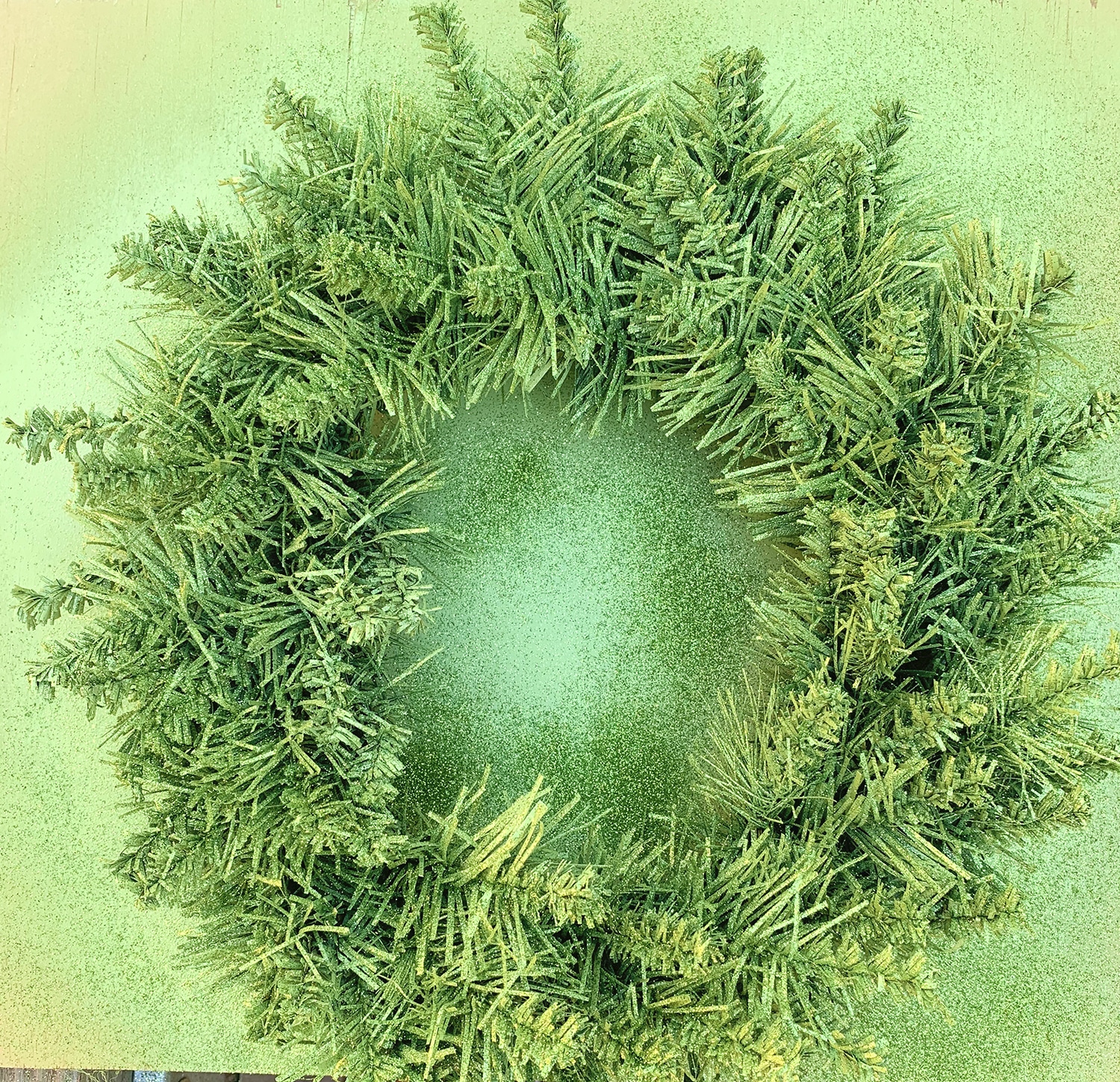 First, I gave the wreath a coat of light green spray paint and then added a generous sprinkling of lime green glitter.
Next, I used my cutting machine to cut an assortment of holly leaves from green glitter paper.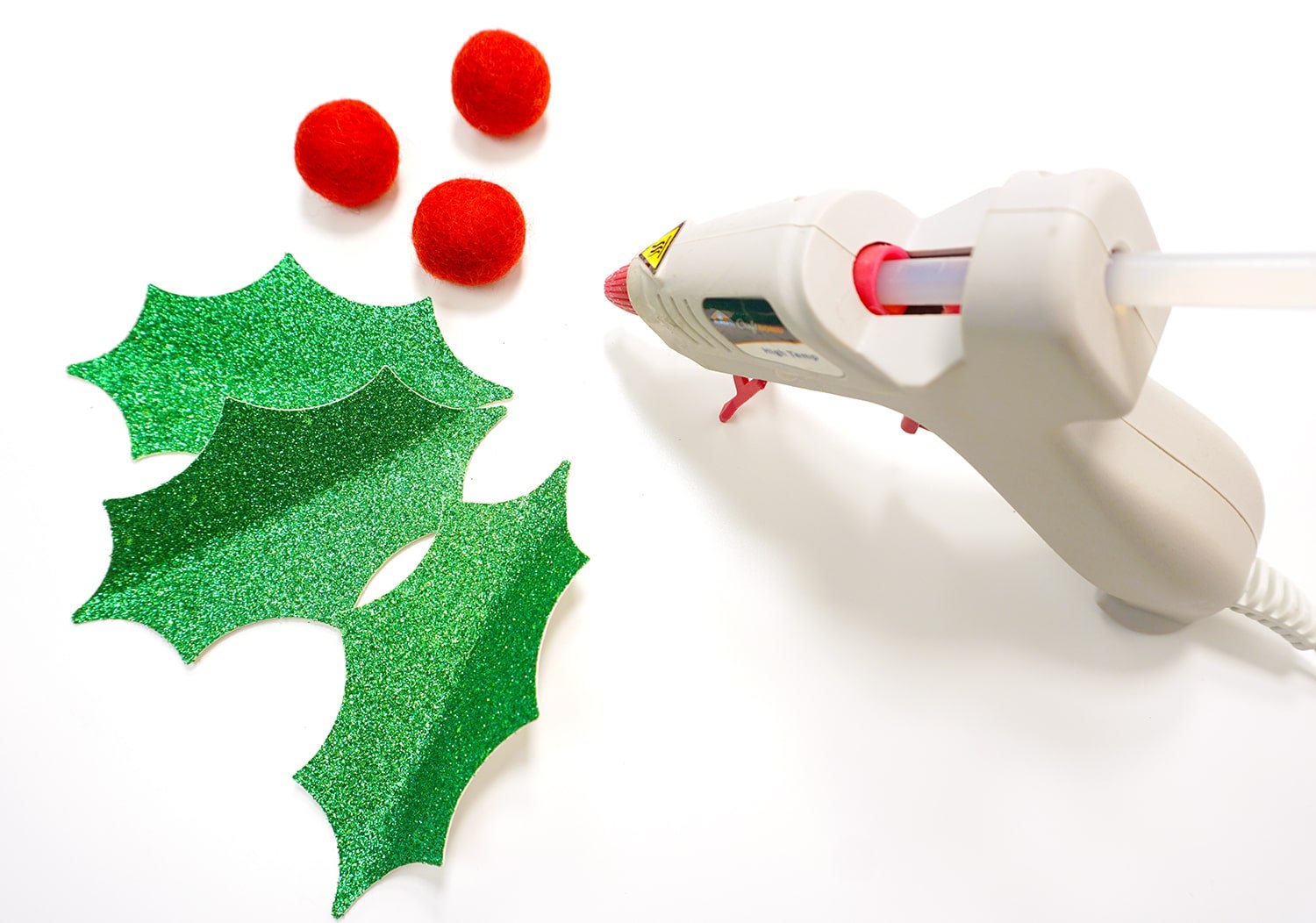 Finally, I used a hot glue gun to add the glitter leaves and felt "berries" to the glittered wreath. Again, a SUPER quick and easy way to turn a basic store-bought piece of decor into something personalized to fit your decorating theme!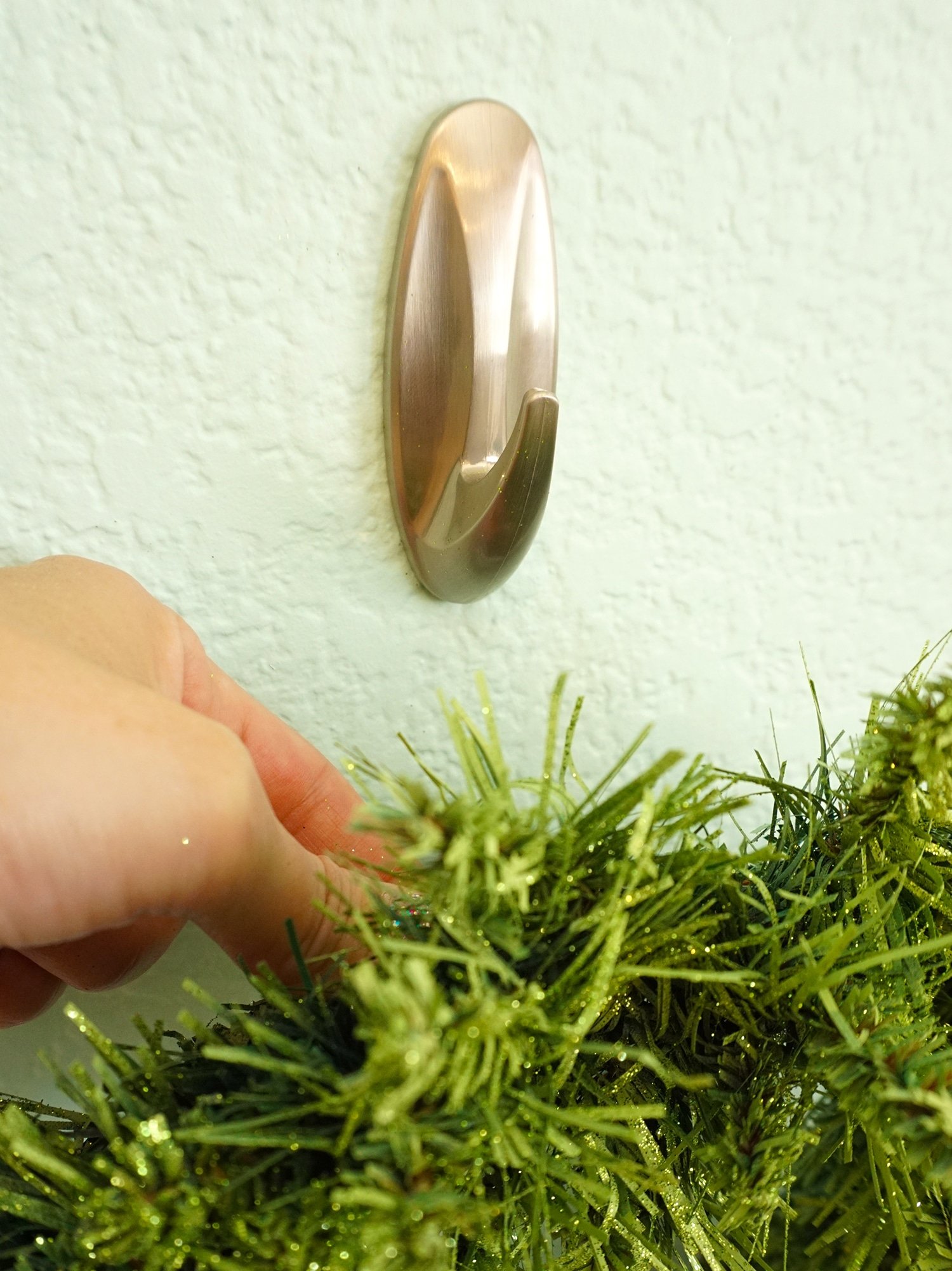 Command™ Medium Designer Hooks are perfect for hanging up wreaths like this one. Just like the Command™ Small Wire Hooks, simply add the adhesive strip to the back of the hook for an easy damage-free way to display your holiday decorations!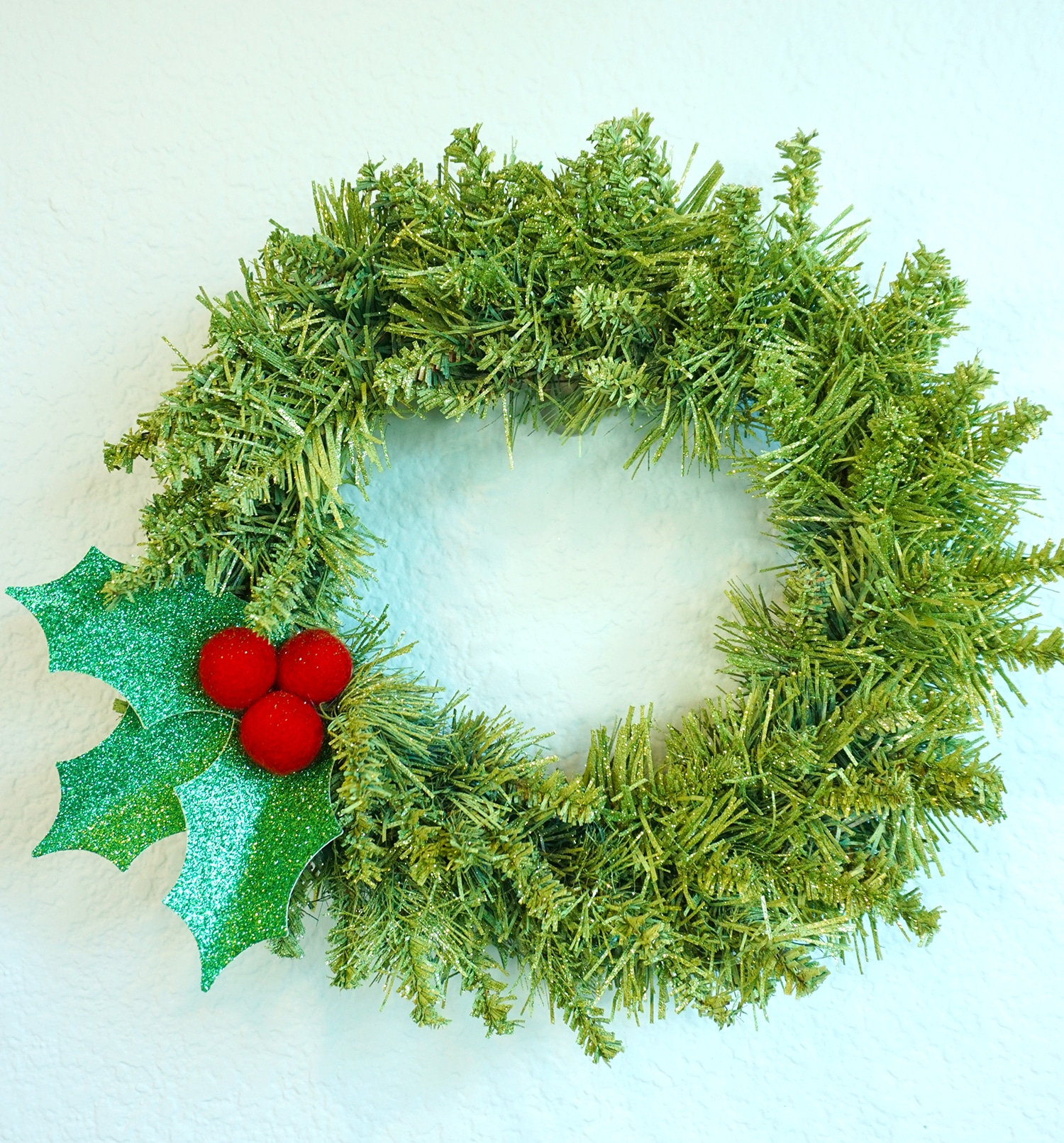 The hook is mostly hidden underneath the wreath, but if you look closely, you can see it in there!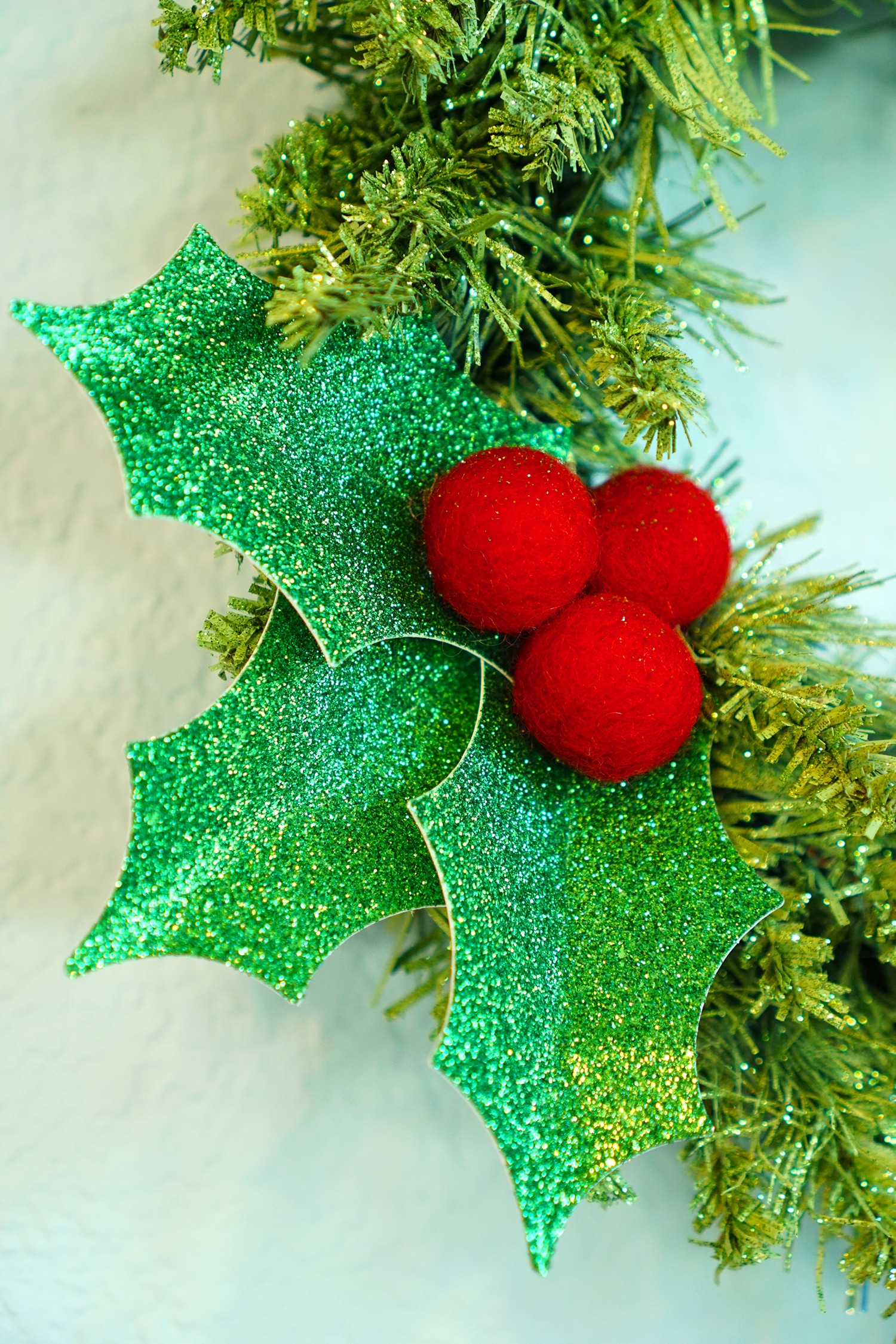 I'm loving the personalized touch that these sparkly holly leaves and berries add!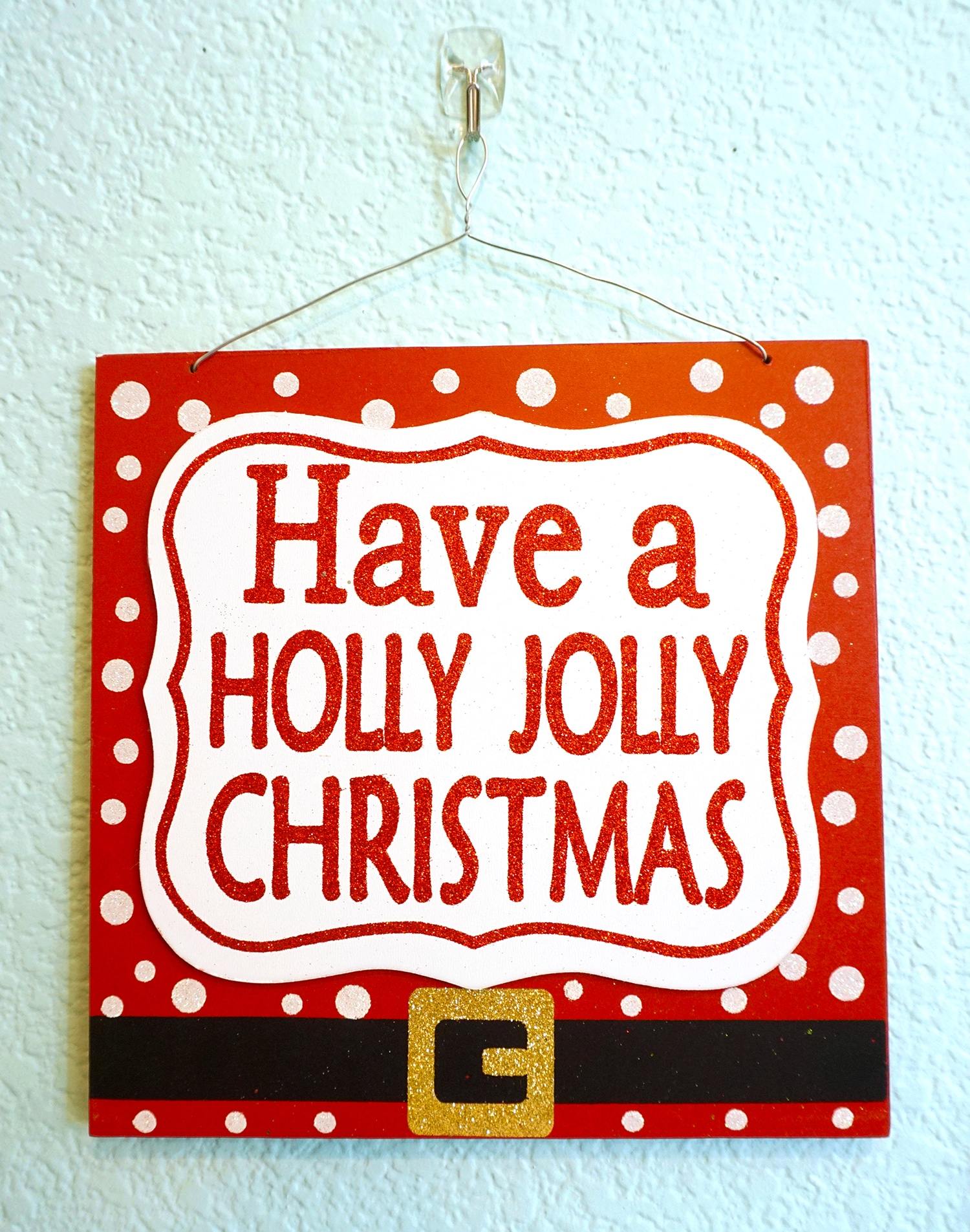 Of course, I couldn't pass up this cute Holly Jolly Christmas sign at Walmart either! It was perfectly glittery as-is, and another Command™ Small Wire Hook made quick work of adding it to my mantel decor!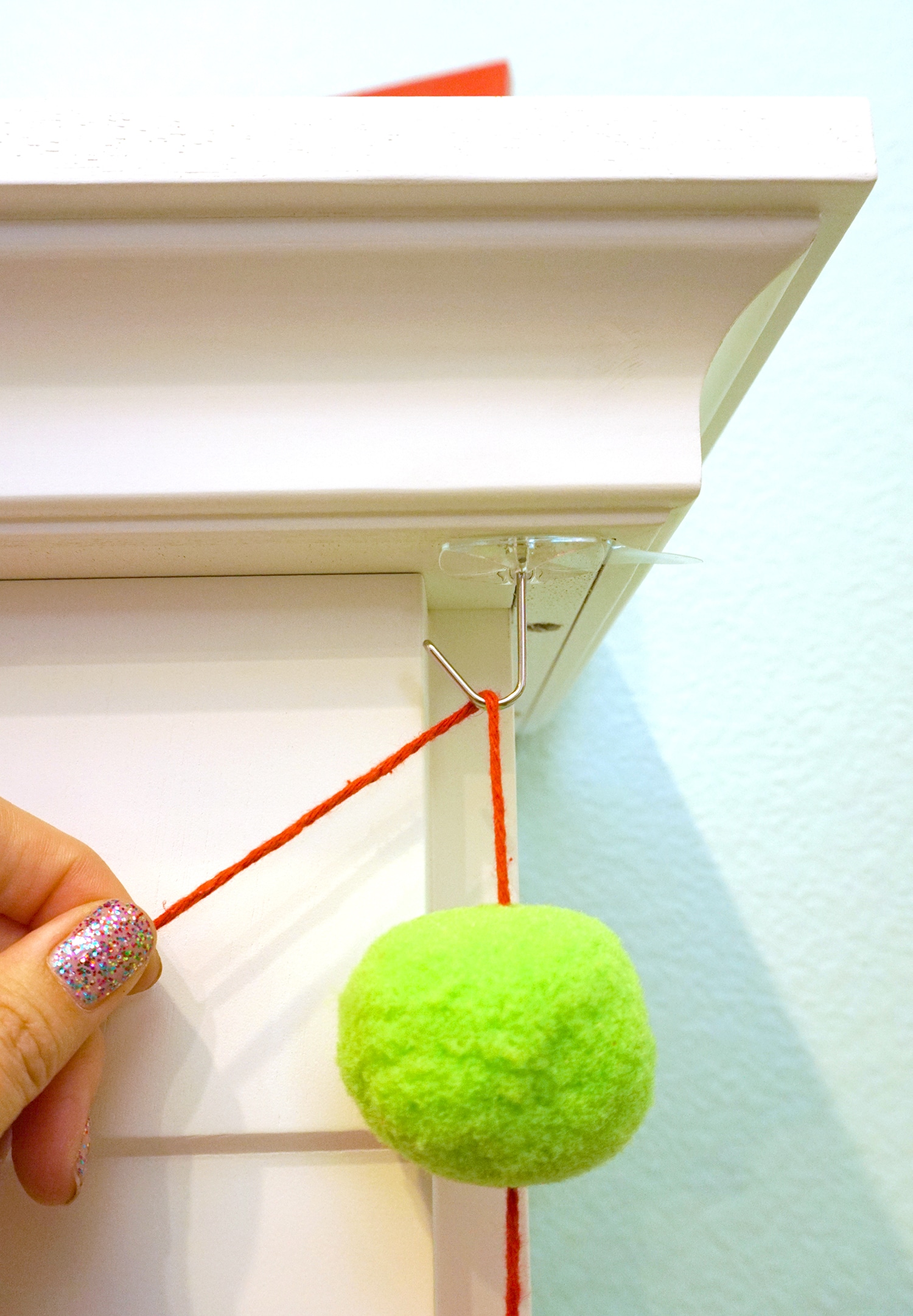 While I had the Command™ Small Wire Hooks out, I quickly realized that they were also the very best solution for hanging both my jumbo pom pom garland AND our stockings! I love that I can hang the hooks from the under-side of the mantel and tie the ends of my garland on to them for a super easy decorating hack!
(Note: we only hang our stockings when they are empty – Santa leaves the filled stockings by the tree on Christmas morning – so they stay well under the weight limit of the Command™ Small Wire Hooks.)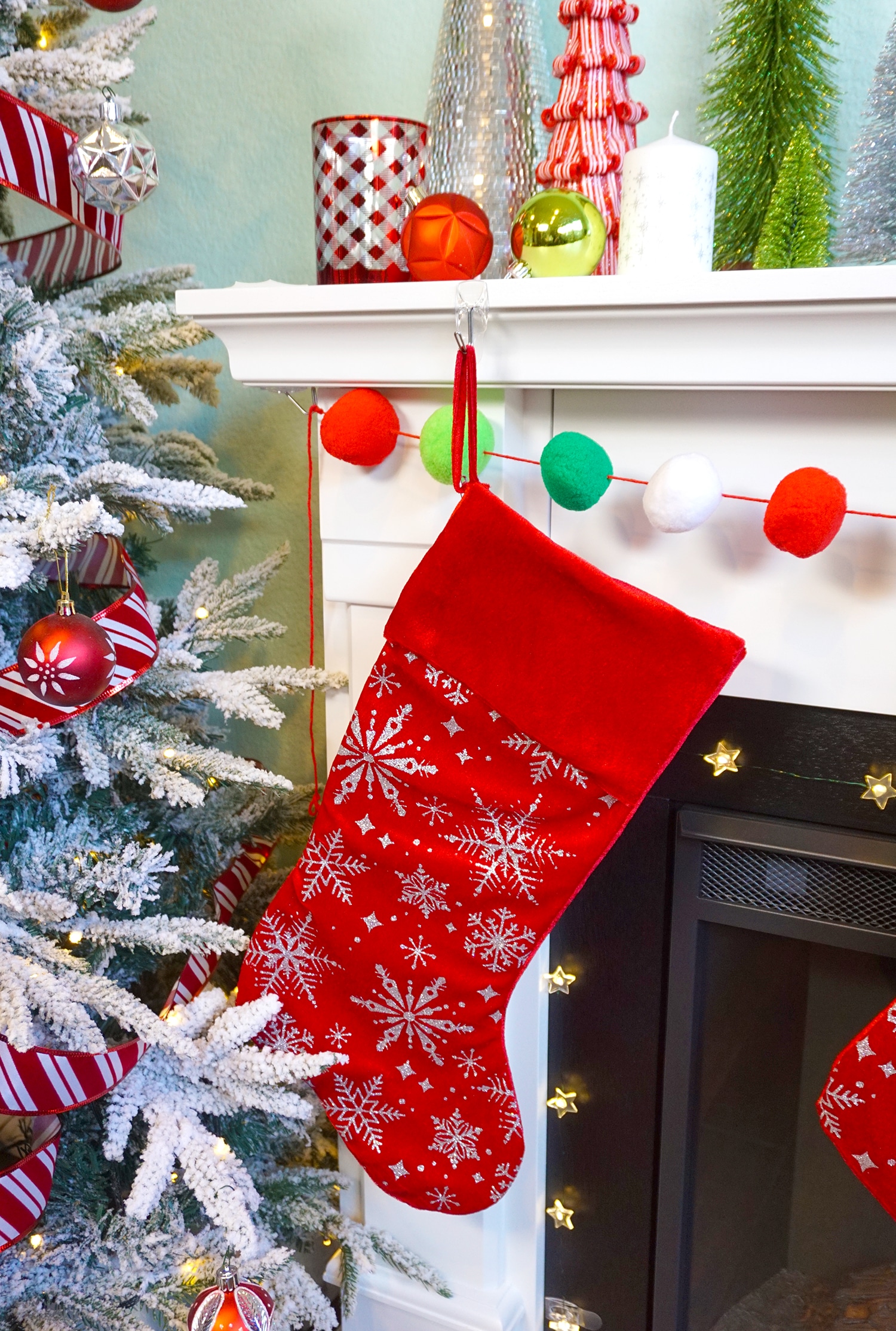 Naturally, the glittery snowflake stockings came from Walmart, too!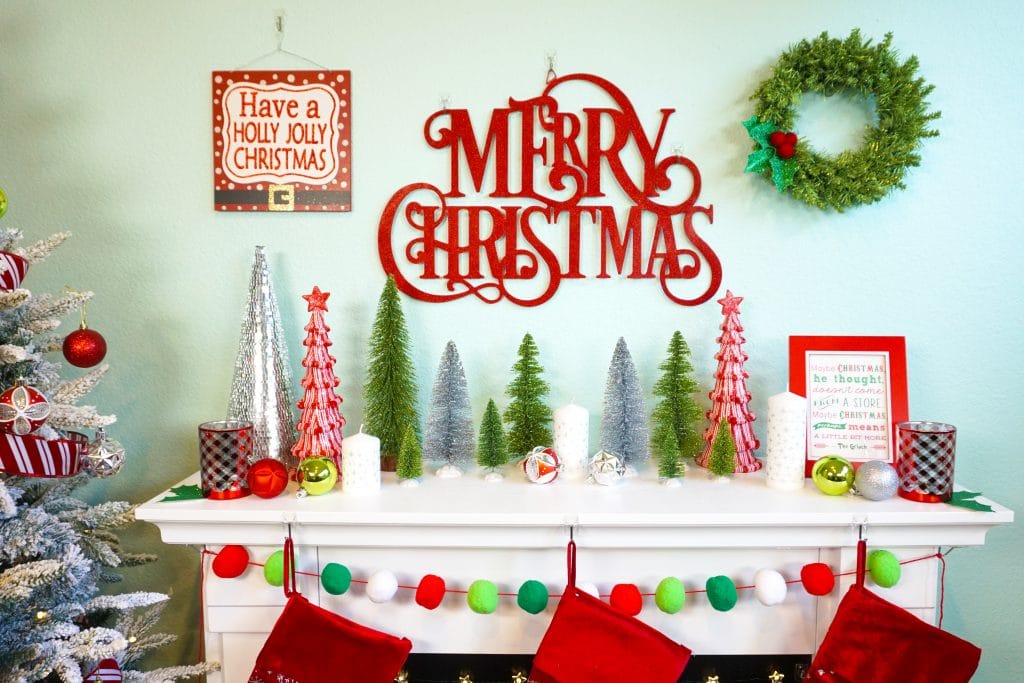 I finished off the top of the mantel with lots of glittery bottle brush trees, sparkly candles, candle holders, and shiny ornaments (one guess where they all came from!) 😉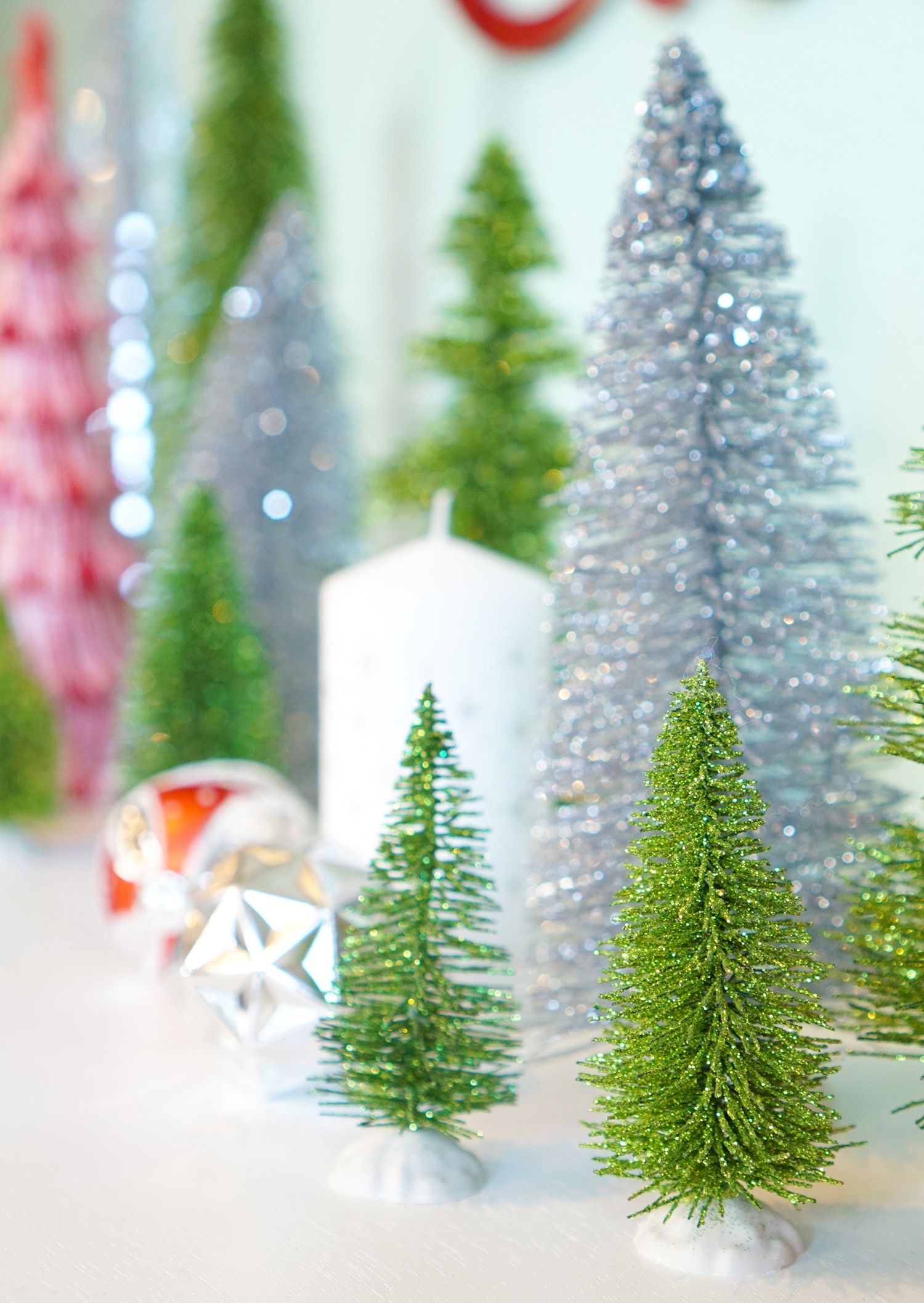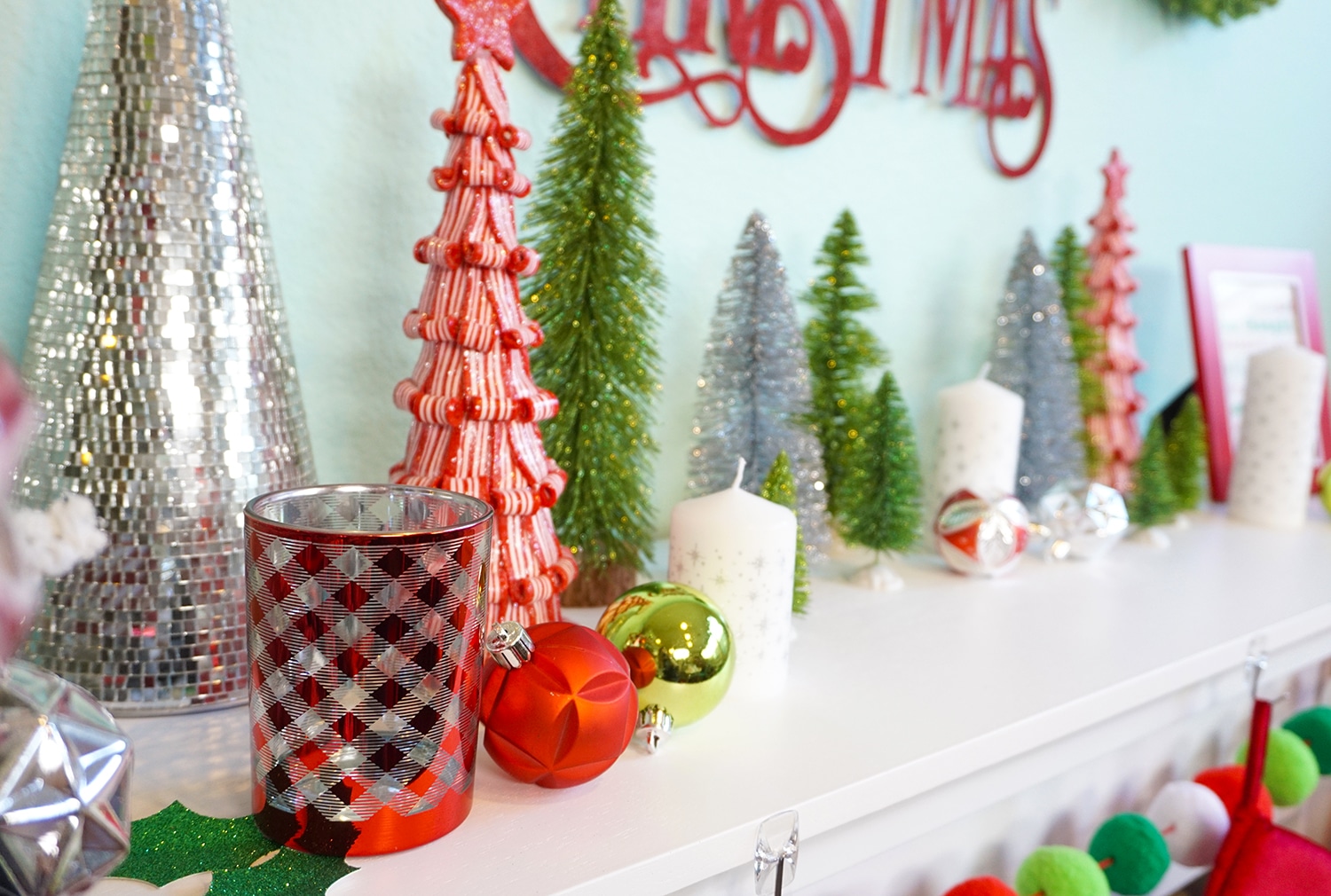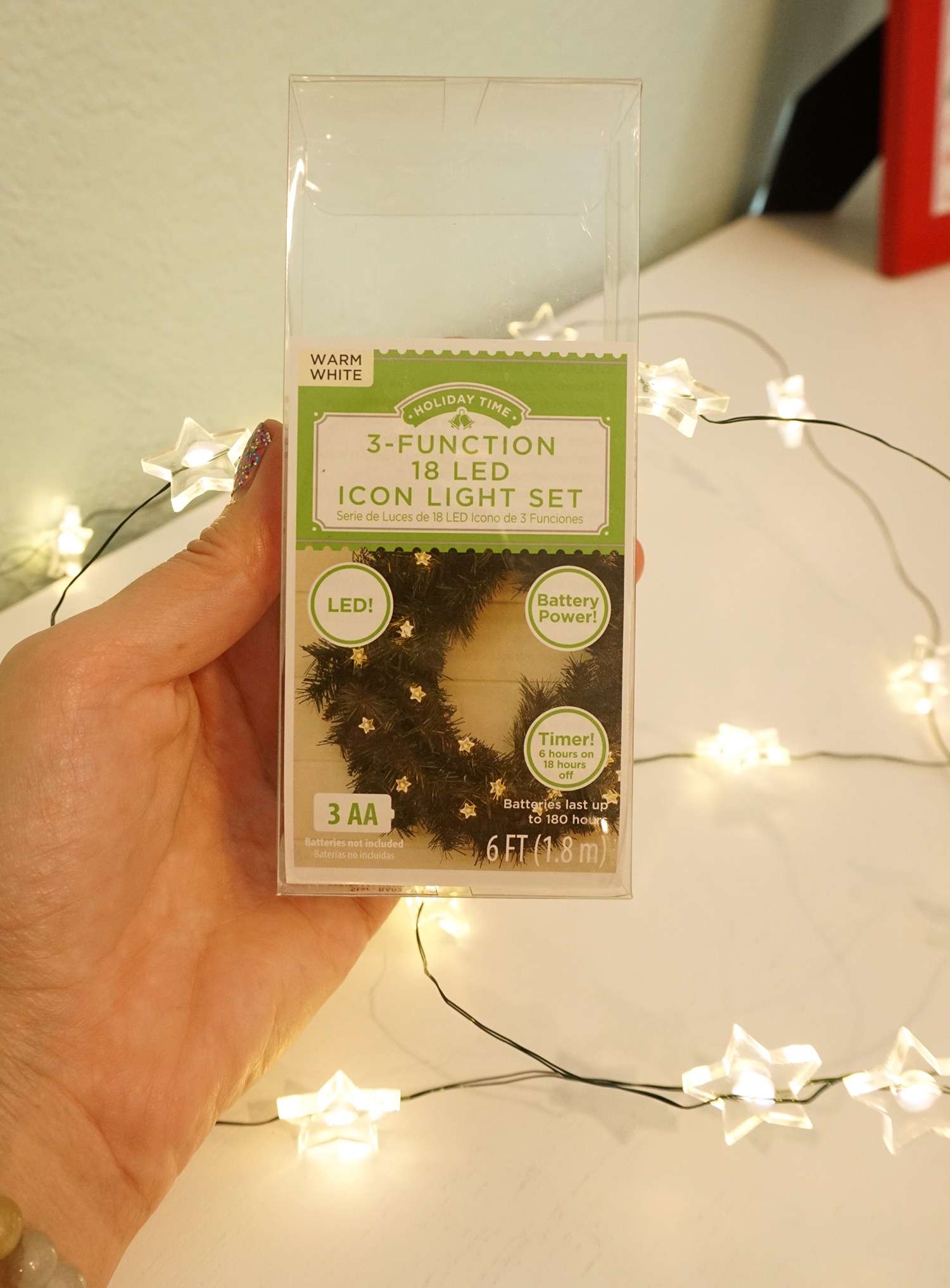 As soon as I saw these adorable star lights in the store, I knew they HAD to be included in my Christmas decor!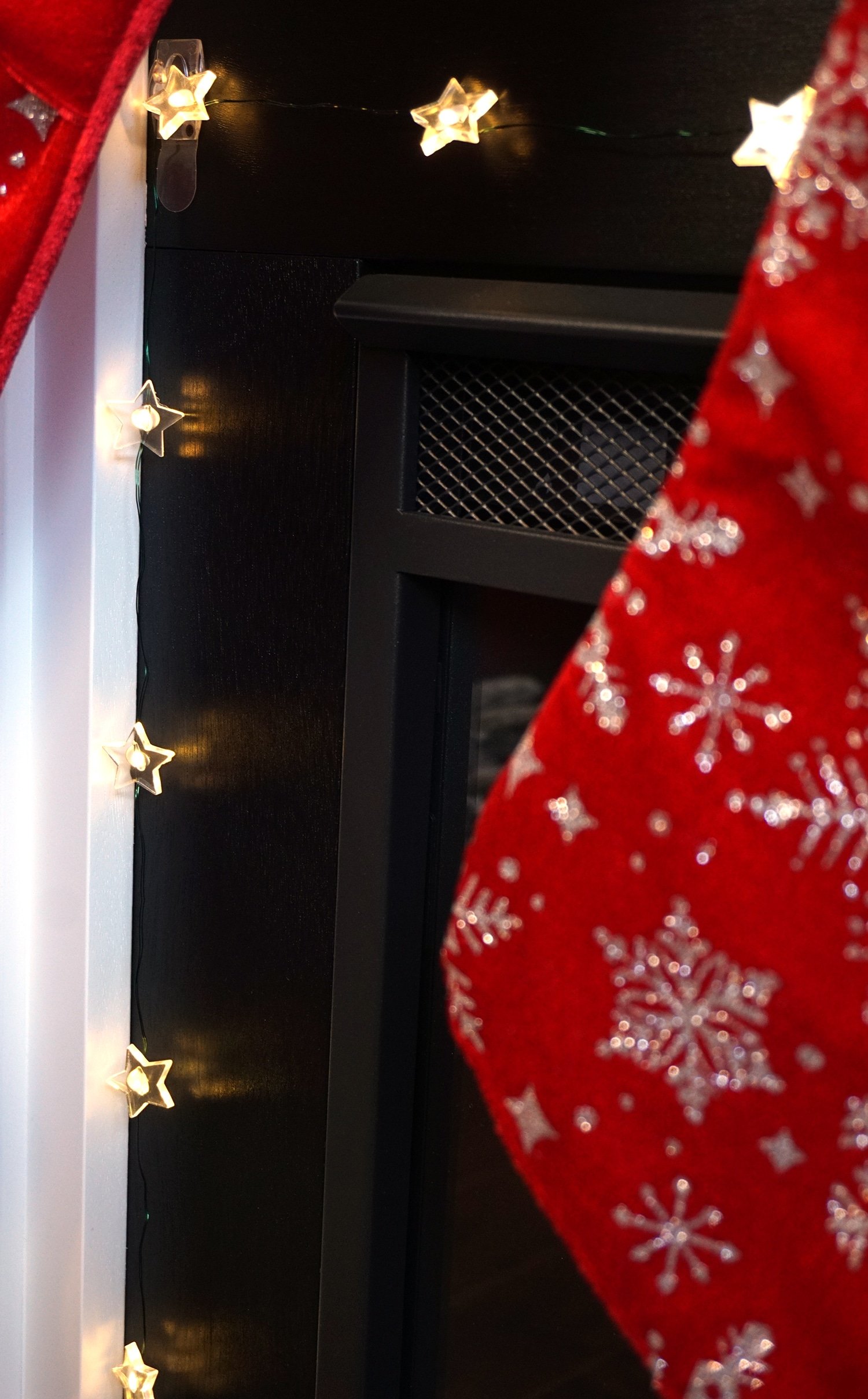 Command™ Indoor/Outdoor Light Clips are the easiest way to add lights to your holiday decor with no tools and no fuss!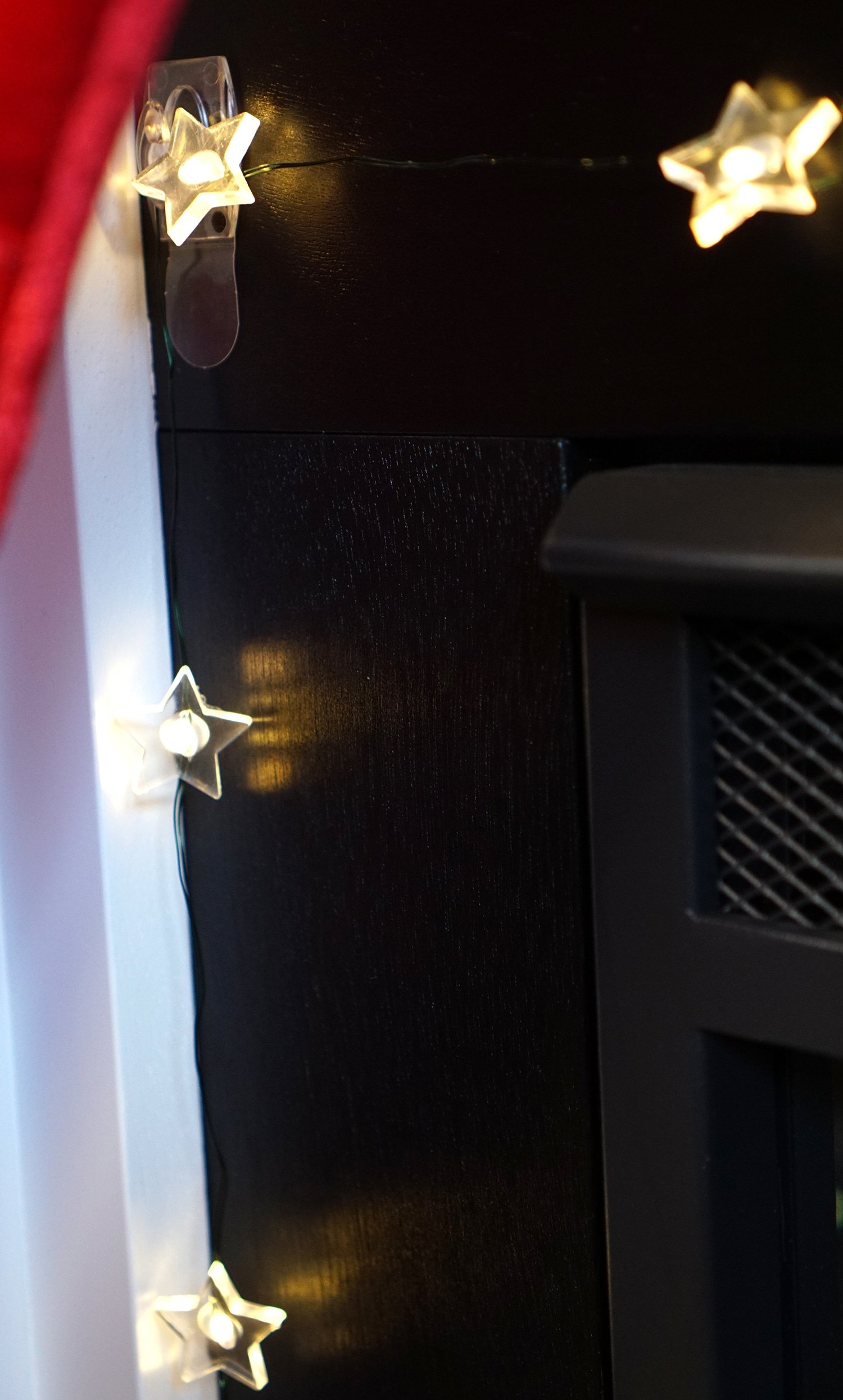 I simply used four Command™ Indoor/Outdoor Light Clips, one in each corner of the firebox, to add softly glowing star light trim to the fireplace.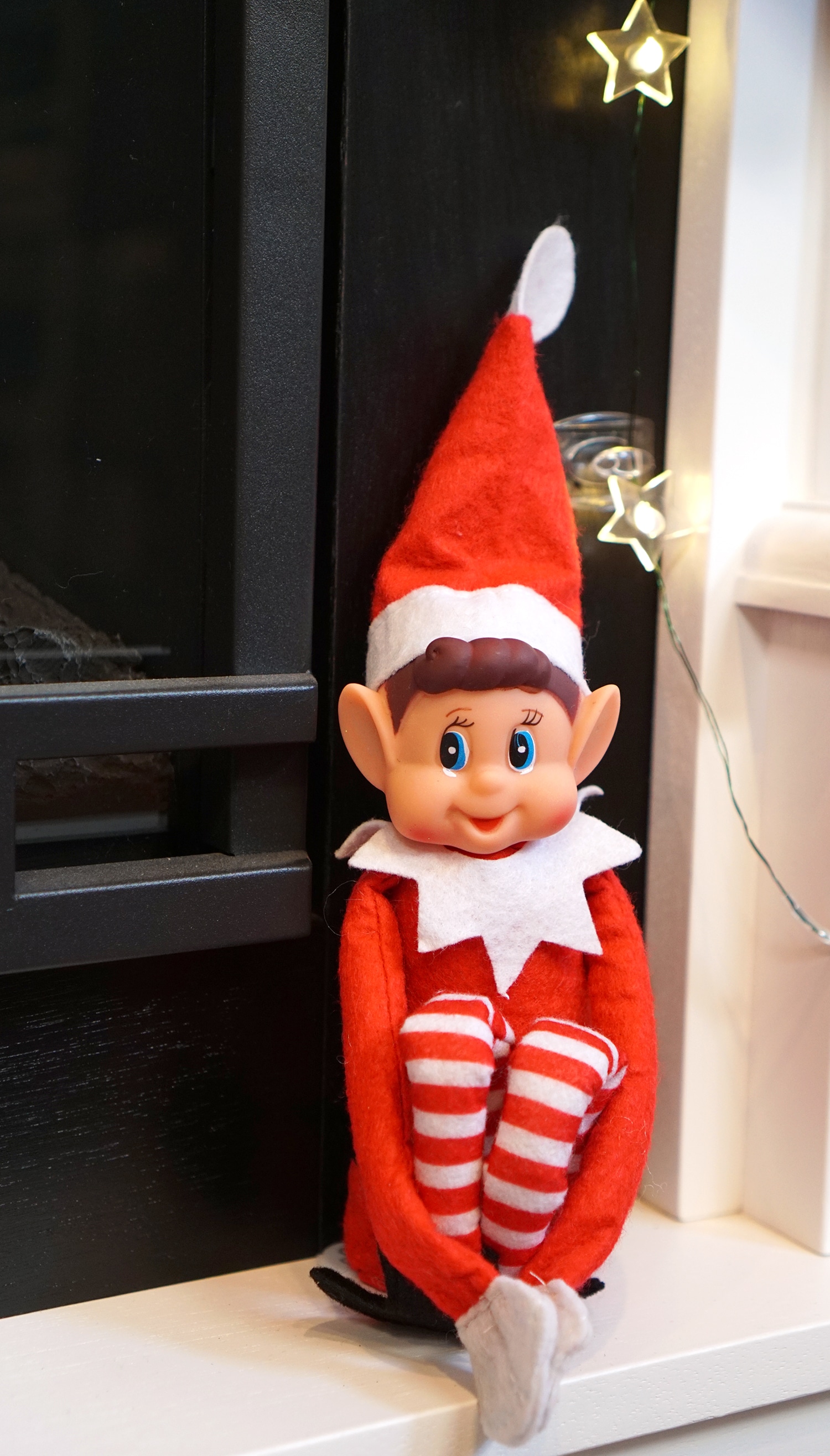 SO cute!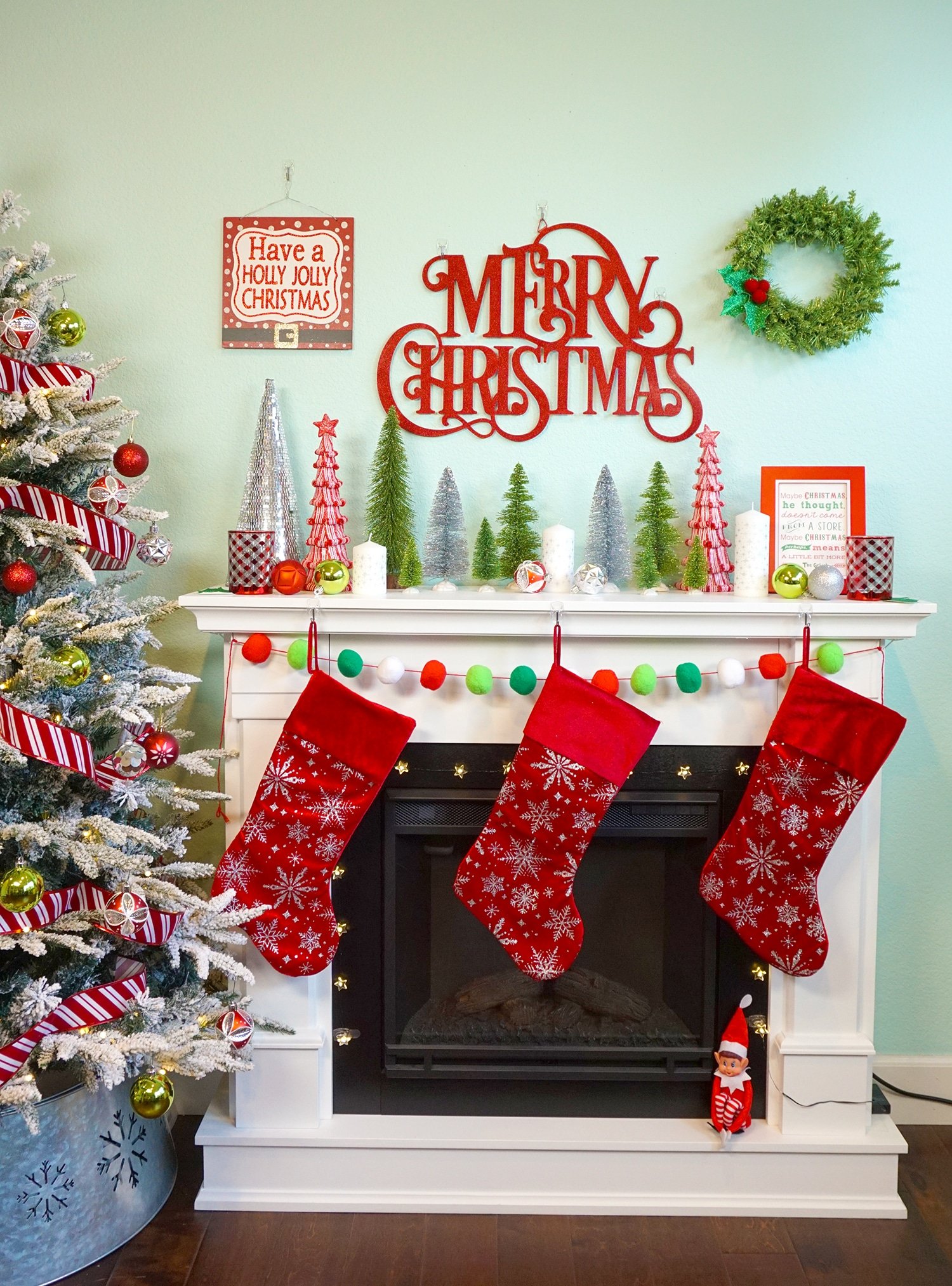 I couldn't be happier with the way that everything came together, and it was SO simple to do!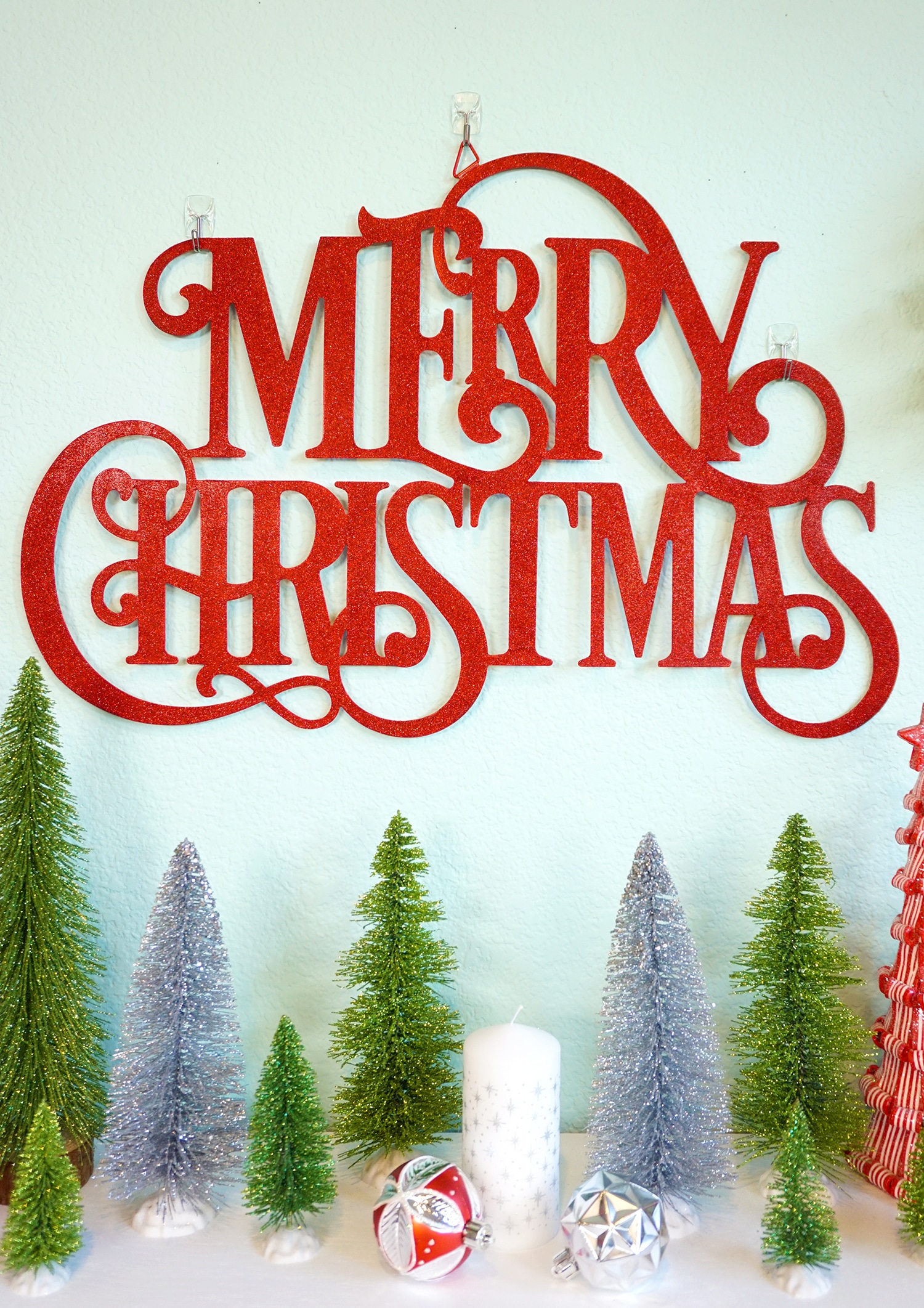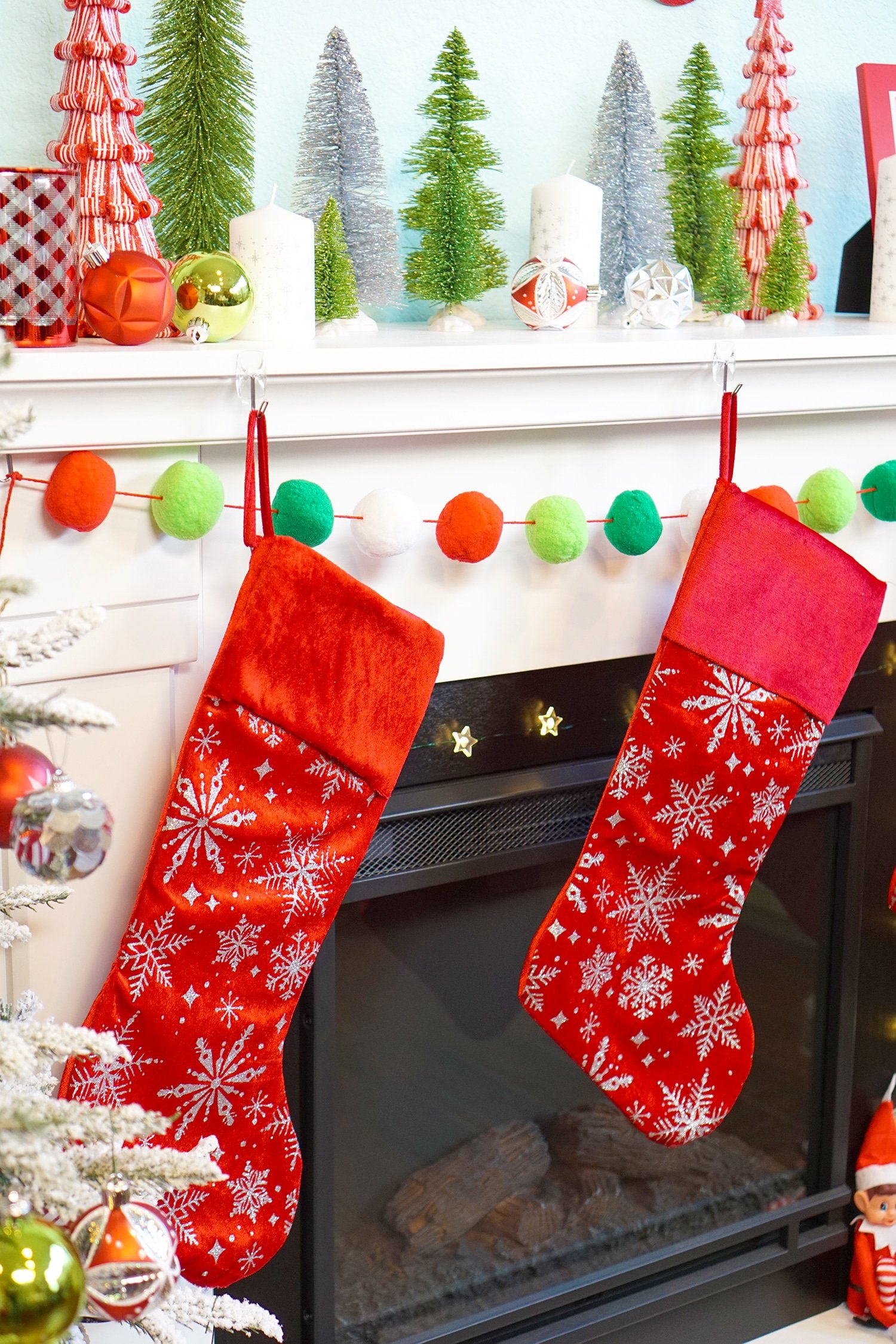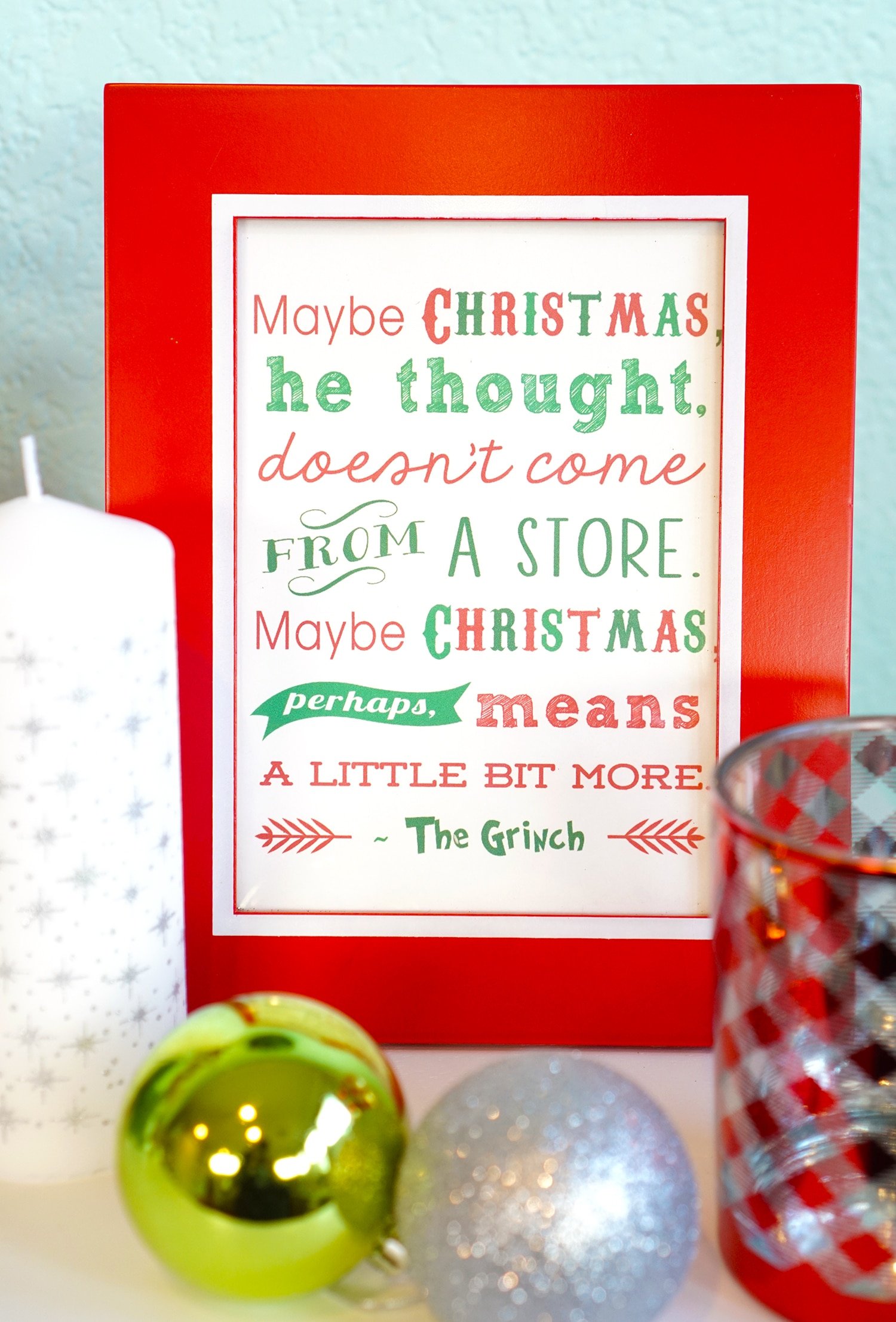 You can snag this free Grinch printable here for one last easy DIY Christmas decoration!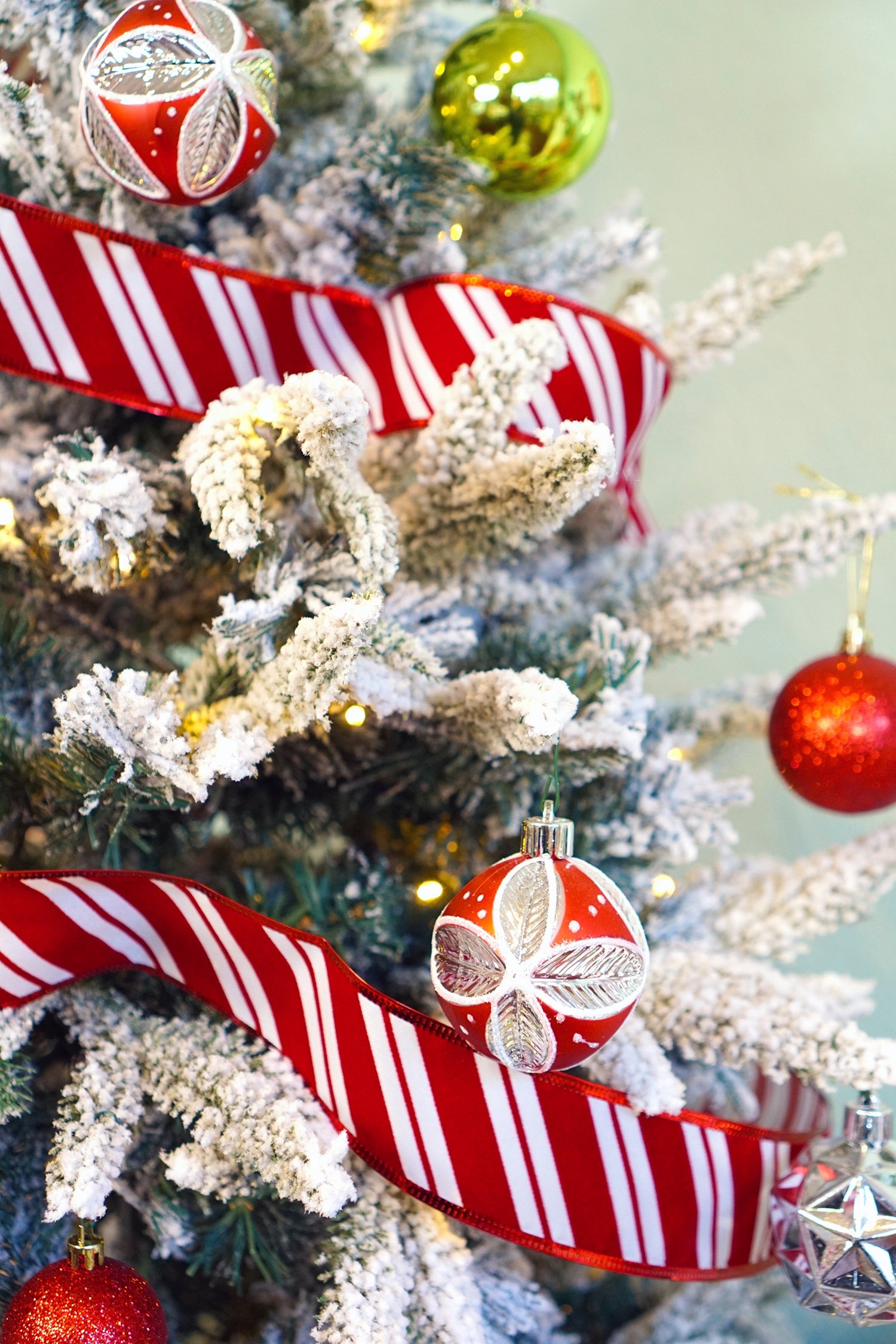 It looks like a glittery candy cane winter wonderland in my dining room now!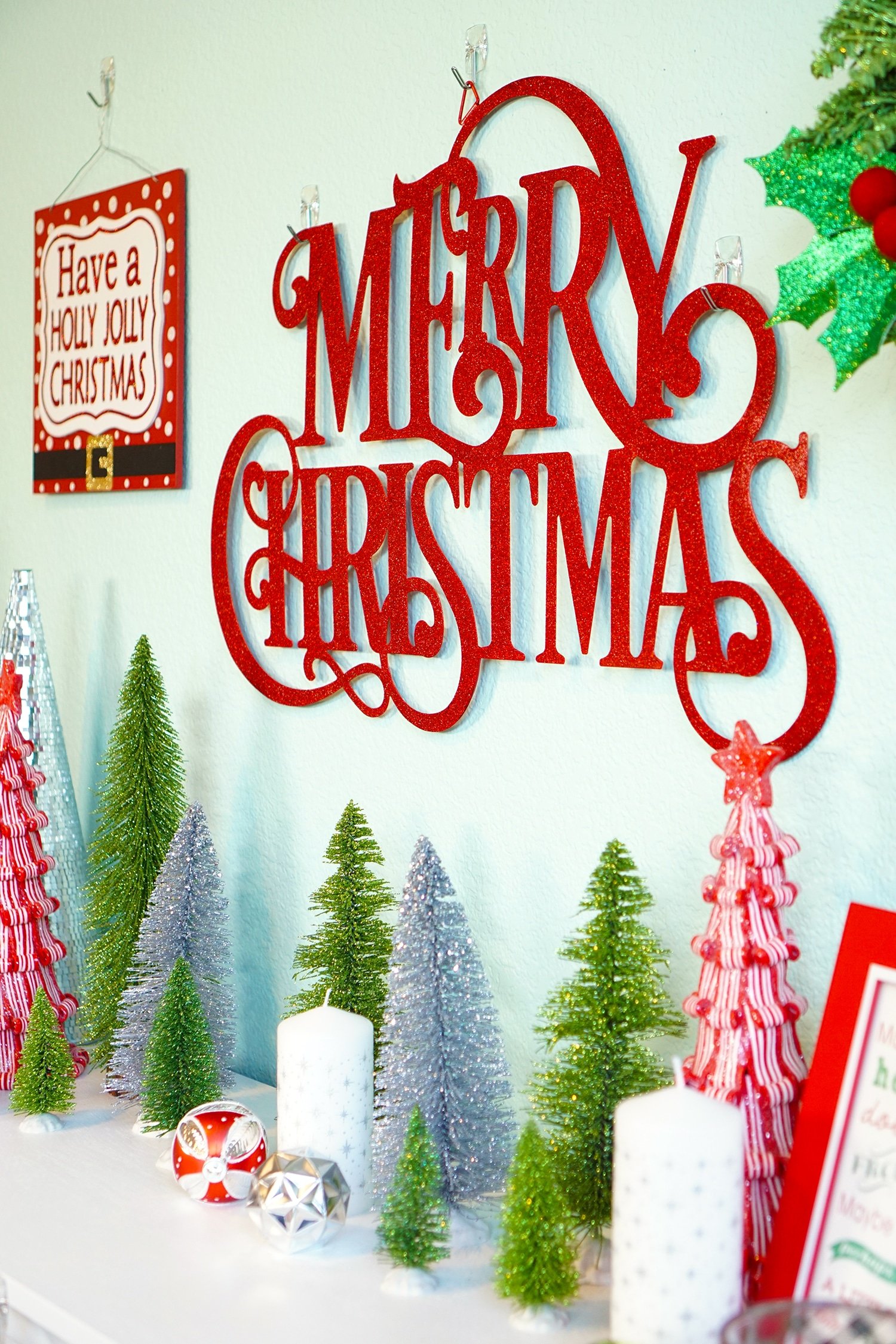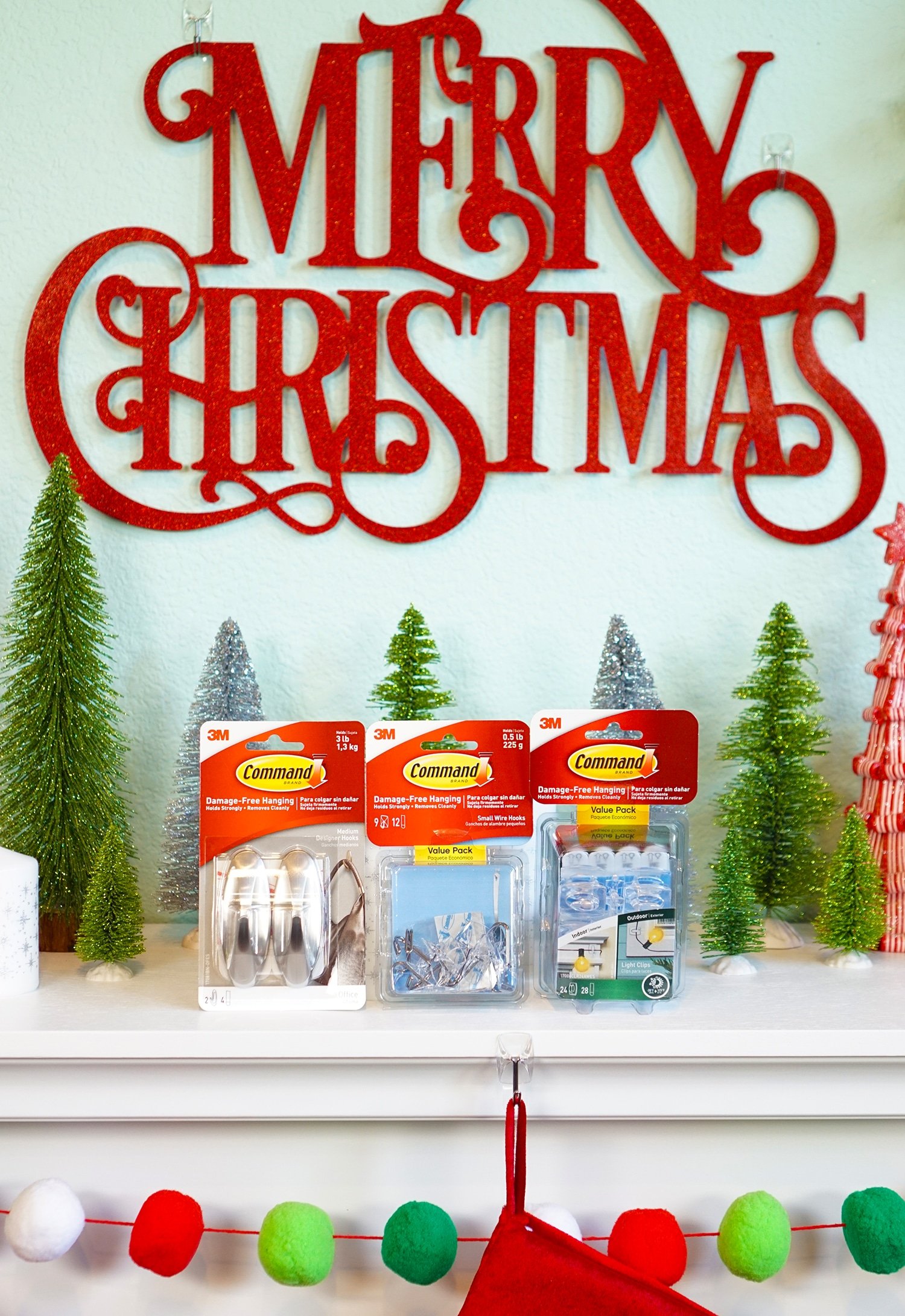 Be sure to stock up on Command™ Medium Designer Hooks, Command® Small Wire Hooks, and Command™ Indoor/Outdoor Light Clips for all of your holiday decorating needs and visit this site for additional information! These products will stick to painted, stained, or varnished wood, glass, tile, painted cinder blocks, plaster, metal, and painted wallboard; the Outdoor product line can also stick to smooth, sealed, and finished surfaces including vinyl siding and fences, doors, windows, decks, gutters, and trim! (Note: Outdoor products are not recommended for rough surfaces)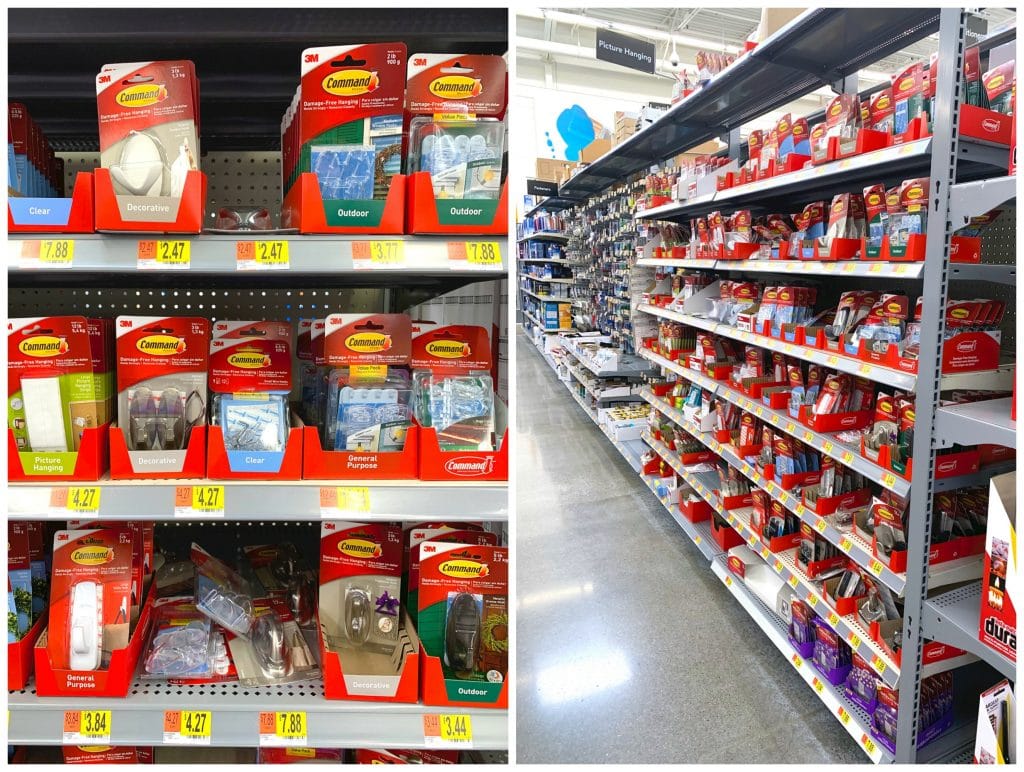 These Command™ Products can be found in the picture hanging aisle of Walmart as well as seasonal endcaps in select stores.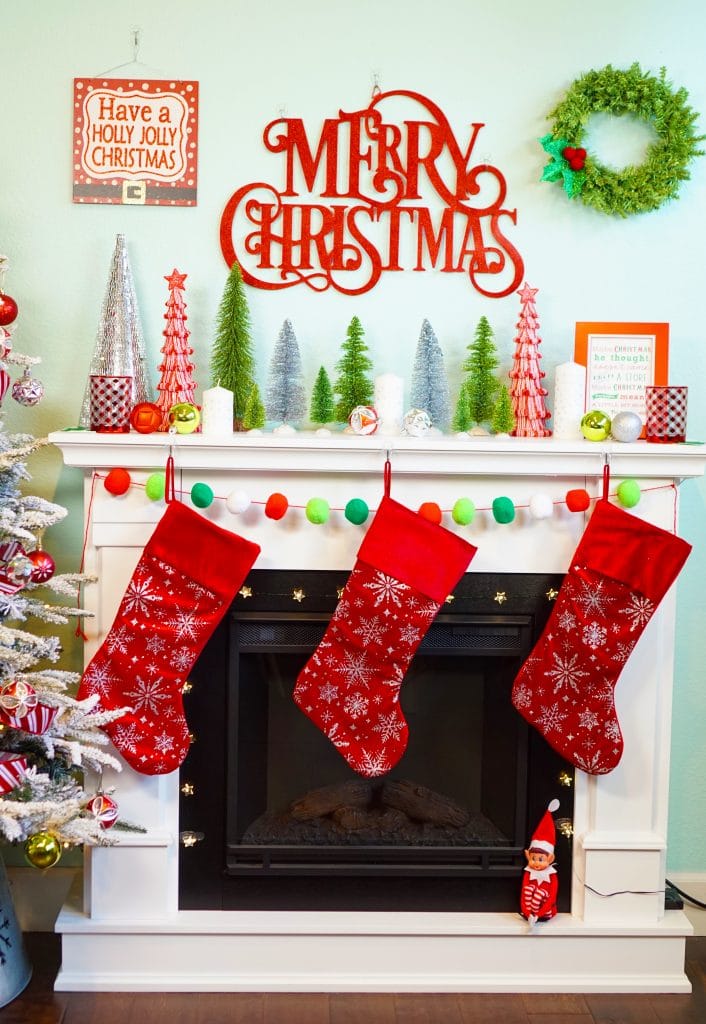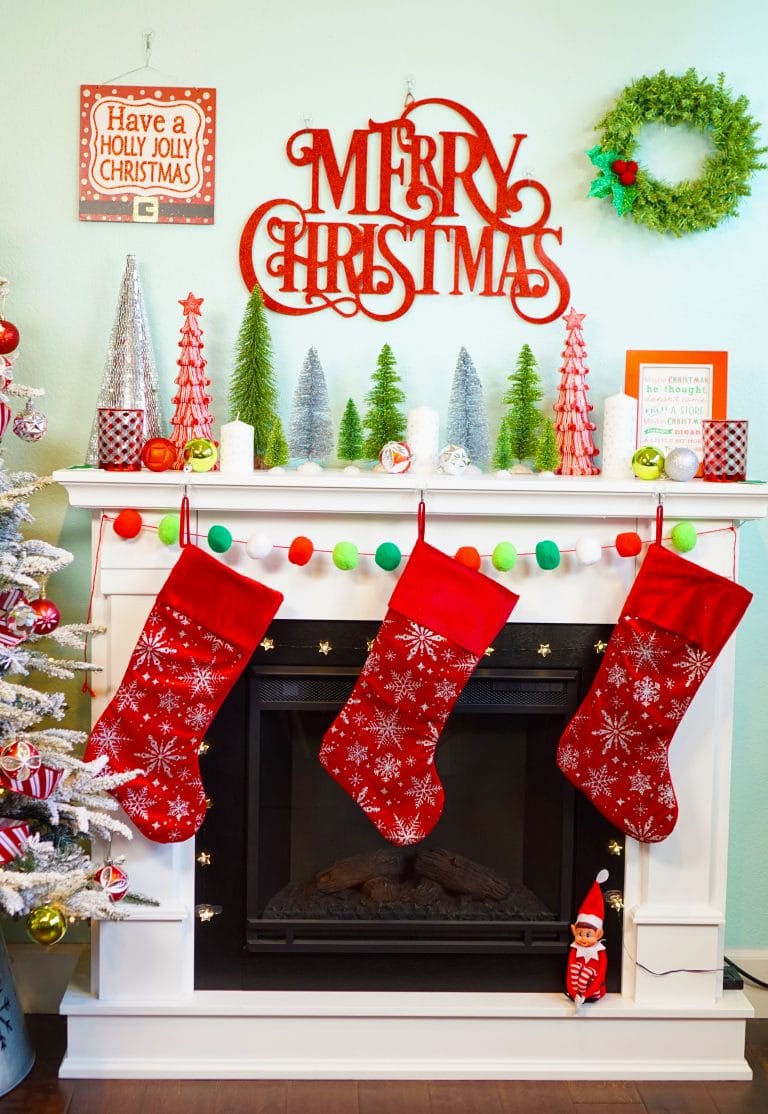 Happy decorating! What are you going to decorate first?


Don't Forget to Pin These Christmas Mantel Decorating Ideas for Later!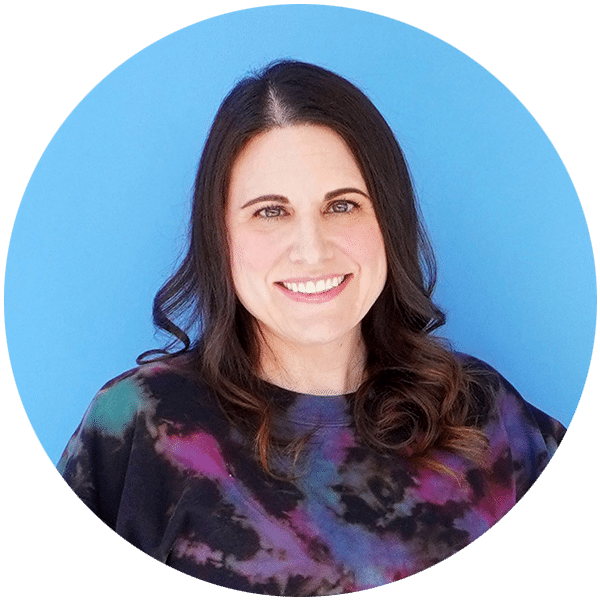 Heidi Kundin has captivated the hearts of millions with her colorful and inspiring approach to crafting, celebrations, and family fun. With over 15 years of experience, Heidi's website has become a must-visit destination for those seeking quick and easy creative ideas and last-minute solutions. Her warm personality shines through her posts, inviting readers to join her on a creative journey that's fun, rewarding, and achievable.