Family Game Night Favorites Checklist
This post and its photos may contain affiliate links. As an Amazon associate I earn from qualifying purchases. If you make a purchase through these links, I may receive a small commission at no extra cost to you!
This post is brought to you by Hasbro THE GAME OF LIFE; however, as always, all opinions are my own!
Looking for Family Game Night ideas? Download this printable checklist and work your way though our family's favorite games! Fun for all ages!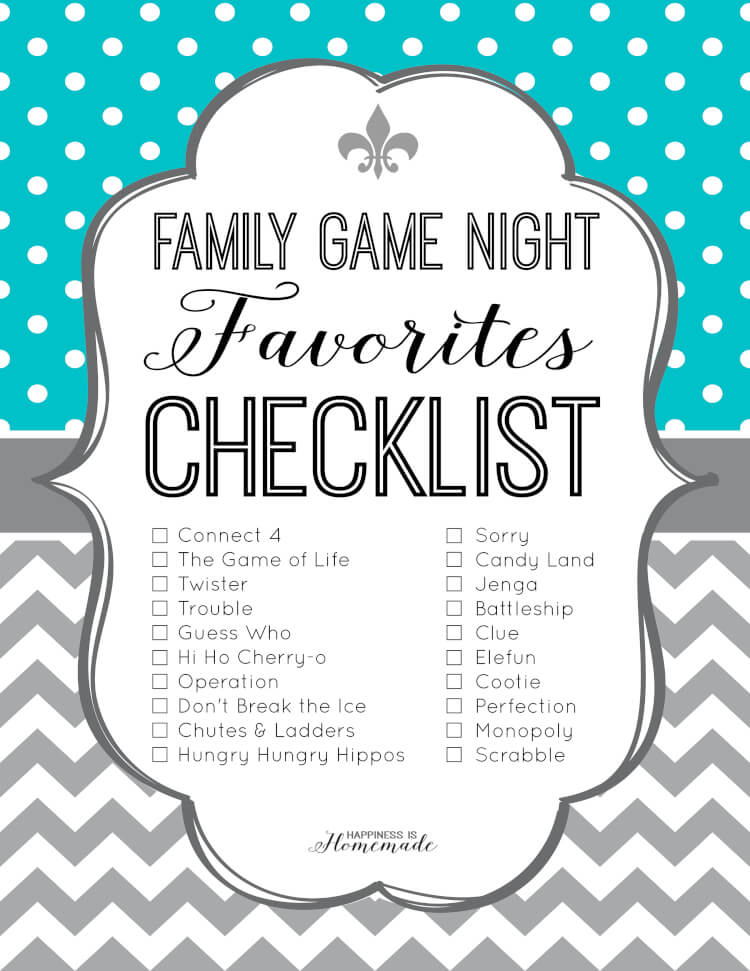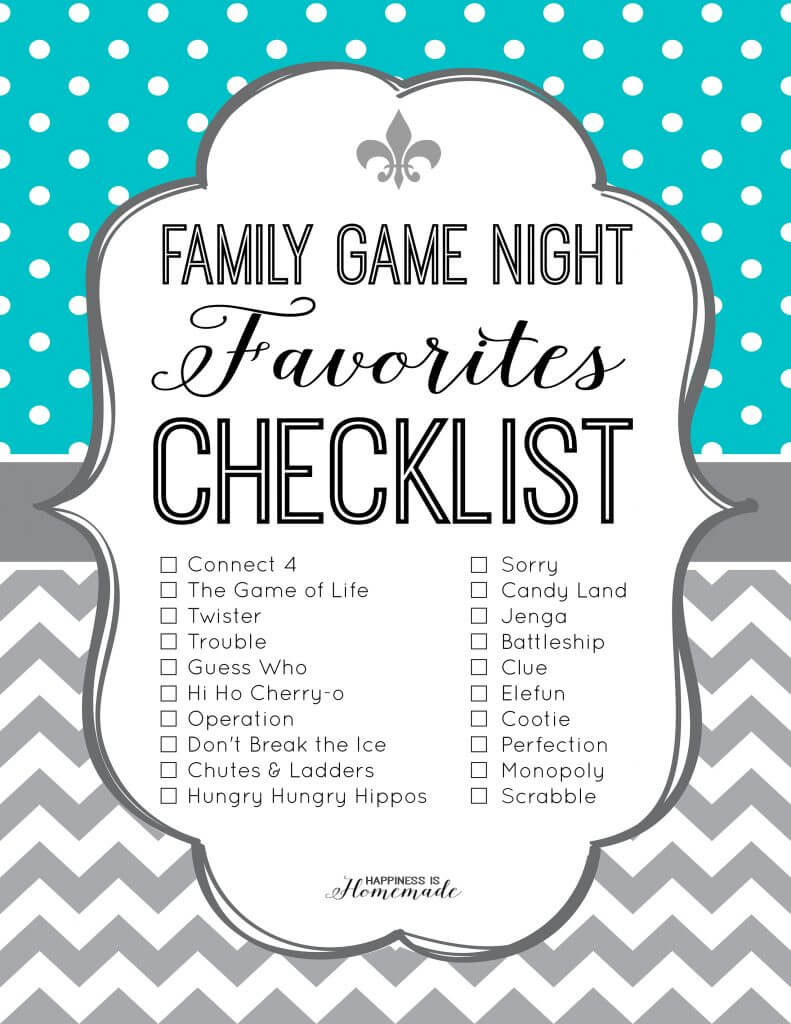 Family Game Night is a pretty big deal around here, and I love setting aside that time for laughing and learning with my children and my husband. Games are great way to bring families together!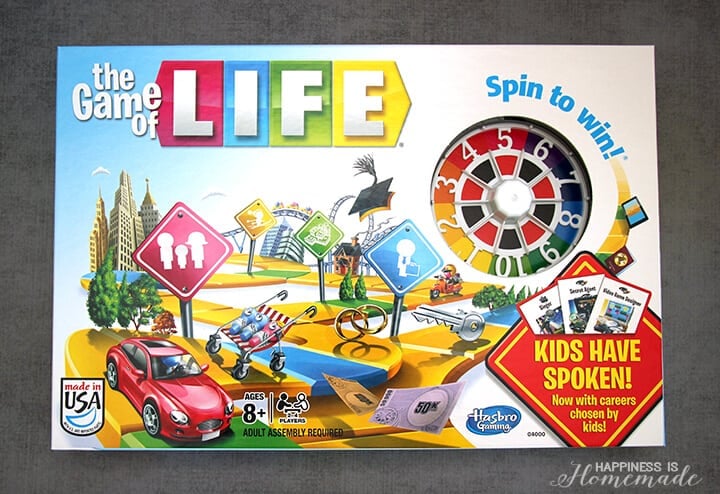 We recently introduced our boys to THE GAME OF LIFE game, and it was a HUGE hit!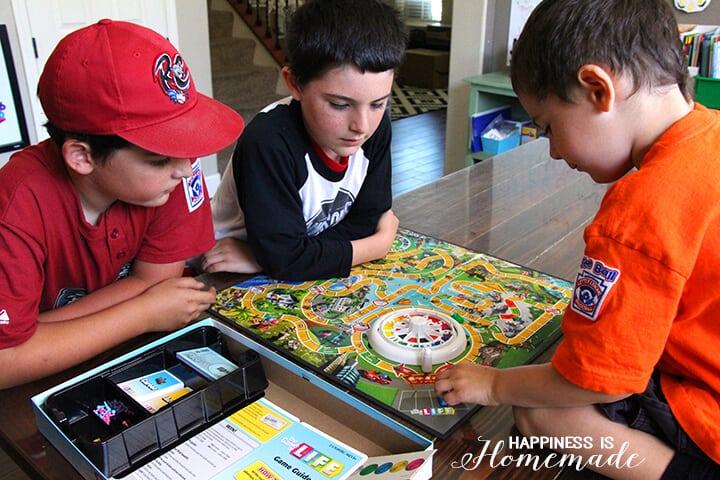 The kids love that THE GAME OF LIFE game allows them to dream about what their life would be like as a grown-up, including their career, college, marriage and family; I love that playing the game together always sparks conversations about what they want to be when they grow up. My children have big dreams, and these priceless conversations help me guide them towards the pathway to achieving the successes they desire.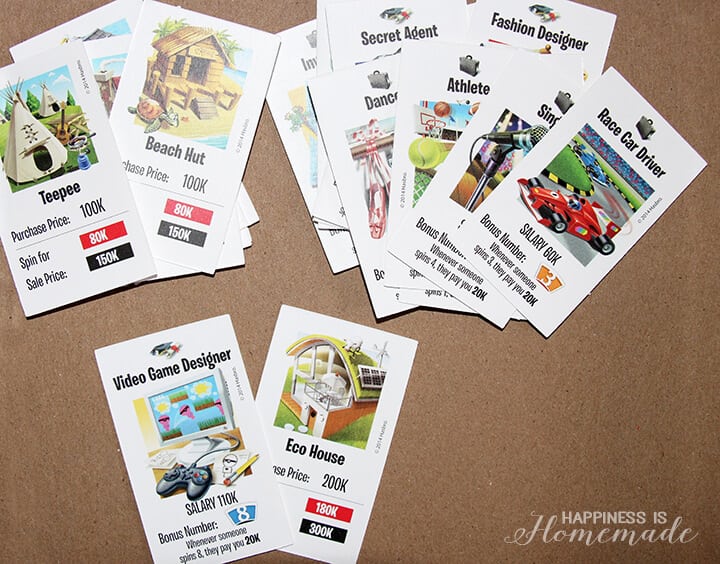 The newest version of THE GAME OF LIFE game features updated Career Cards with modern dream jobs chosen by kids! Players can choose to be a video game designer, race car driver, fashion designer, or secret agent in addition to traditional career favorites such as firefighter, doctor, lawyer and teacher (+ LOTS more!). All of these creative career choices have definitely made an impression on my boys! My middle son now has his heart set on being a video game designer (which coincidentally was the #1 choice of kids surveyed!), and my oldest son wants to do the same job as Daddy (electrical contractor).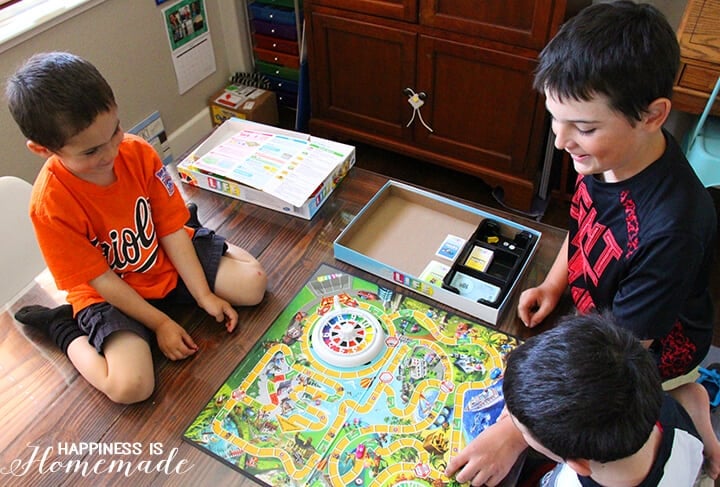 Another great way to spark discussion about your child's career aspirations is to take them along to your own job, and let them see your real workplace environment and what a typical day would entail. Take Your Children to Work Day is Thursday, April 23, and I highly encourage everyone to participate!
Family Game Night is a great way to encourage conversation with your children, and there are many great lessons to be taught with the help of board games. From learning to manage money to strategic planning, word building to perfecting hand-eye coordination, Family Game Night is beneficial for the entire family!
Use this handy checklist to work your way through our family's Game Night favorites: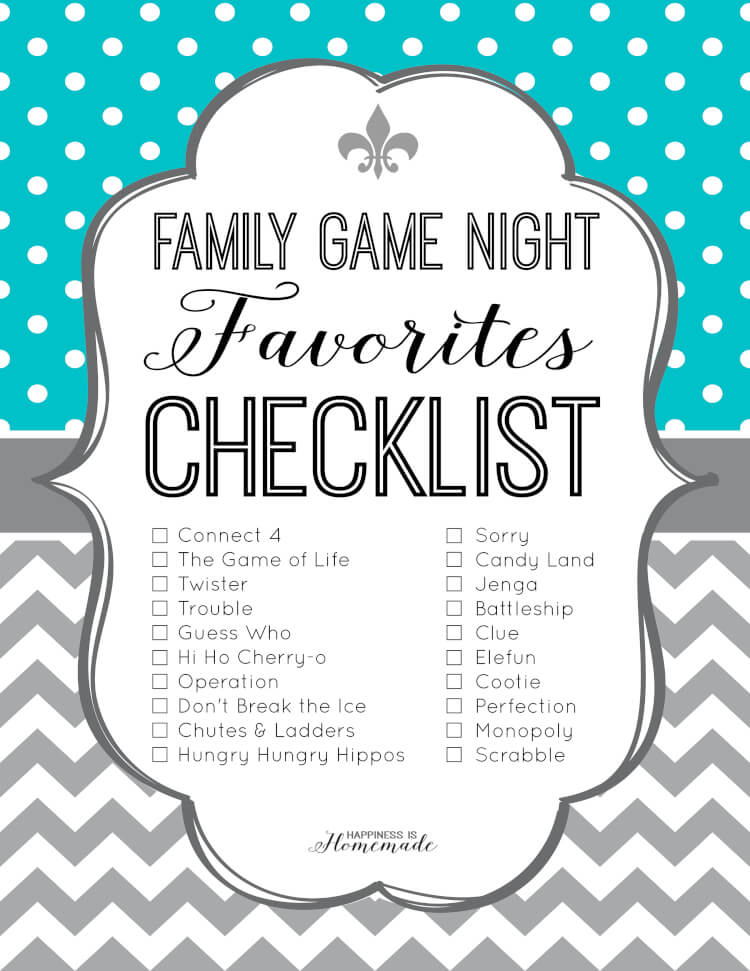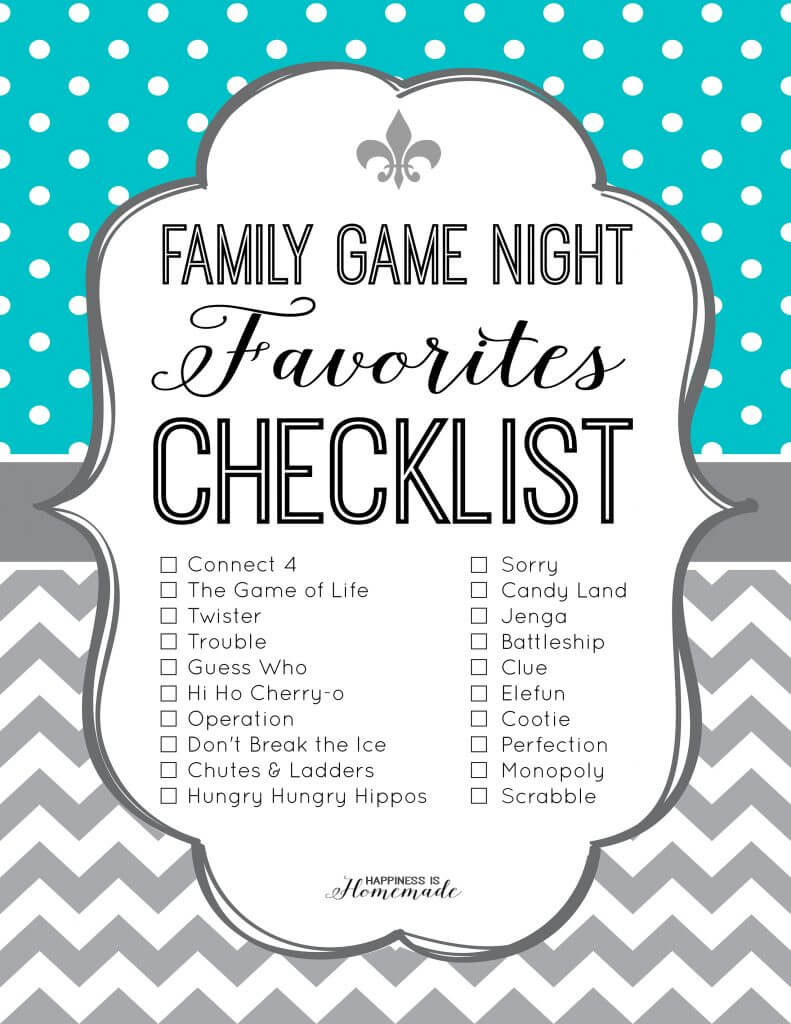 DOWNLOAD & PRINT the Family Game Night Favorites Checklist!
Find out more information about THE GAME OF LIFE game at www.HasbroGames.com, and be sure to follow Hasbro Gaming on Facebook and Twitter to stay up to date with the latest news!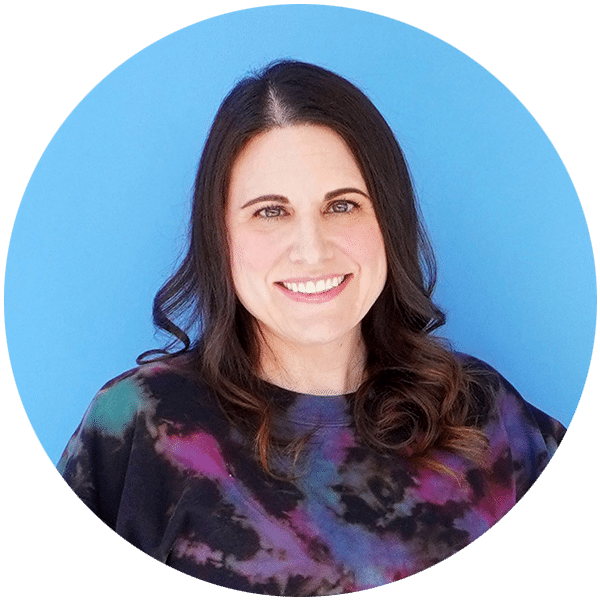 Heidi Kundin has captivated the hearts of millions with her colorful and inspiring approach to crafting, celebrations, and family fun. With over 15 years of experience, Heidi's website has become a must-visit destination for those seeking quick and easy creative ideas and last-minute solutions. Her warm personality shines through her posts, inviting readers to join her on a creative journey that's fun, rewarding, and achievable.