Felt Poinsettia Christmas Decorations
This post and its photos may contain affiliate links. As an Amazon associate I earn from qualifying purchases. If you make a purchase through these links, I may receive a small commission at no extra cost to you!
These pretty felt poinsettia flowers make a great addition to your holiday decor! Create an entire bouquet in just a few minutes, and use them to decorate…everything!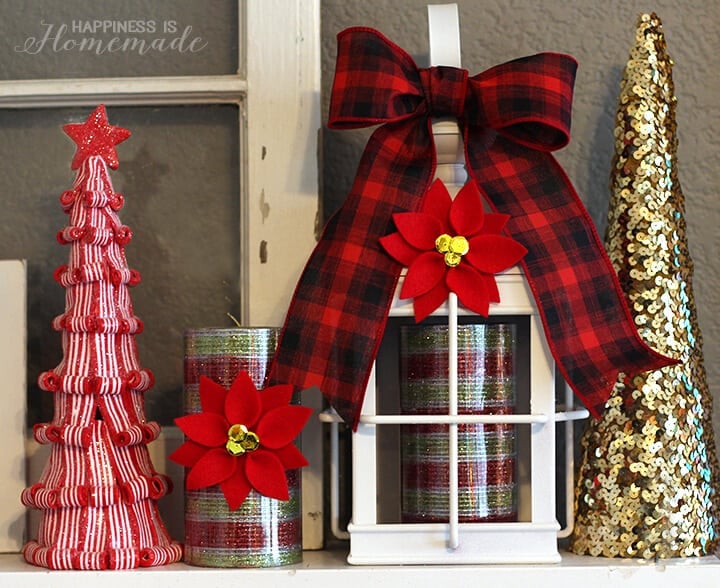 My family has been fighting a wicked cold for the past couple of weeks, and then the stomach flu decided to pay us a visit yesterday as well. Ick! It's been a rough week, but I still managed to squeeze in a quick craft session to create these adorable felt poinsettia flowers in between the kids' sick sessions. These sweet flowers make the perfect addition to my holiday decorations, and they only require a few basic craft supplies!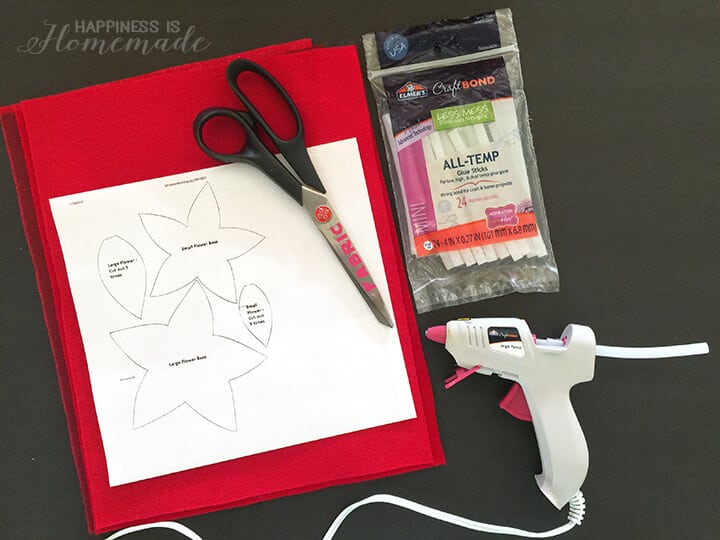 What You'll Need:
Red Felt (one 9″x12″ sheet will yield approximately four 3″ poinsettias)
Elmer's CraftBond® Mini High Temperature Glue Gun (available at select Michael's stores)
Elmer's CraftBond® Less Mess 4-inch Glue Sticks (also available in 8-inch size)
Poinsettia Template (I used this one and reduced it to 80% size)
Scissors
Sequins, rhinestones or beads for the center of the flowers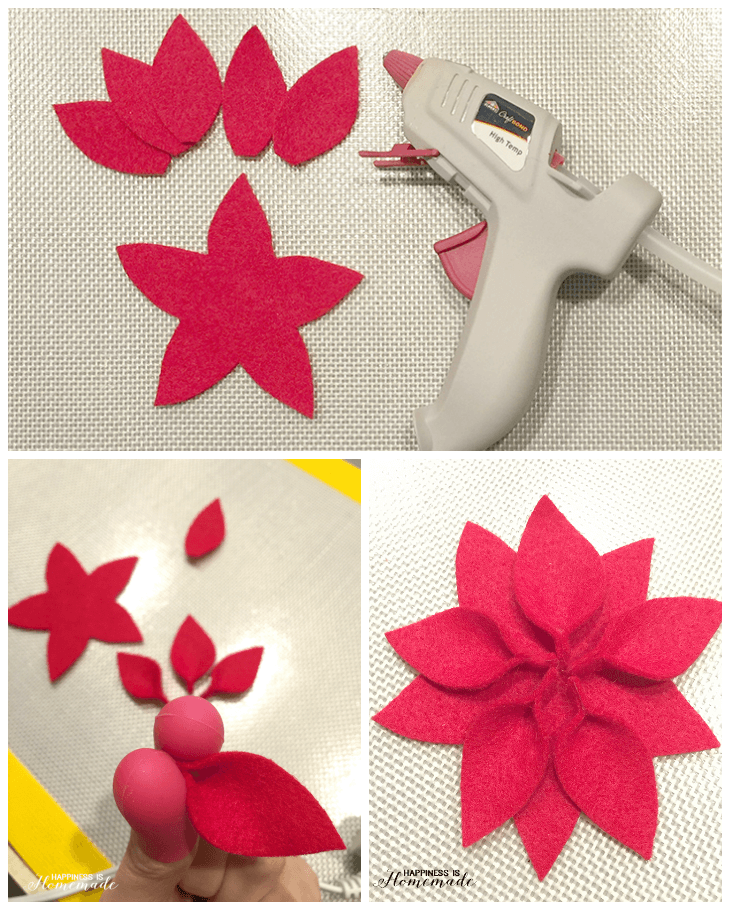 Each flower requires one large felt flower shape and five single petals. To give the single petals additional dimension, add a drop of hot glue to the flat end of each petal, and pinch the sides together. The new Elmer's CraftBond® Less Mess Glue Sticks are perfect for this project – they don't drip, and the Less Mess formula means that there are no messy glue strings to deal with (seriously, SO awesome!). Use additional drops of hot glue to adhere the single petals to the large flower.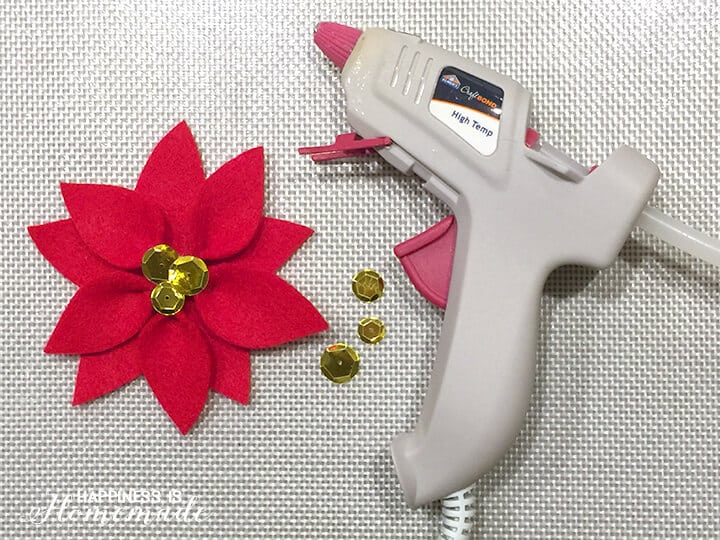 Add sequins, beads or rhinestones to finish the center of the poinsettia flower.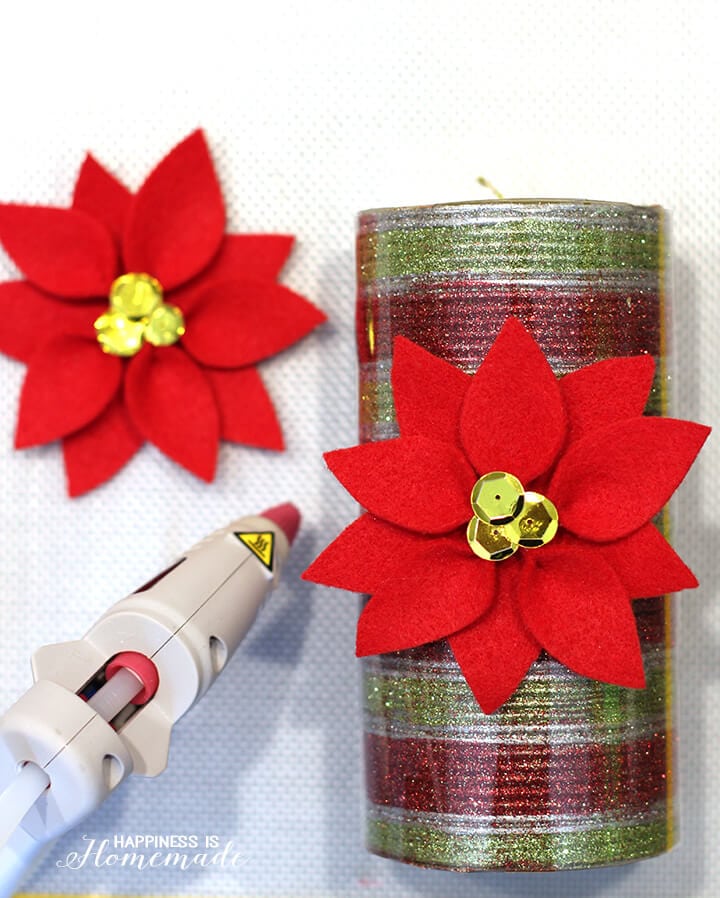 I used another dab of hot glue to embellish this glittery pillar candle with one of my poinsettias. Super cute, right?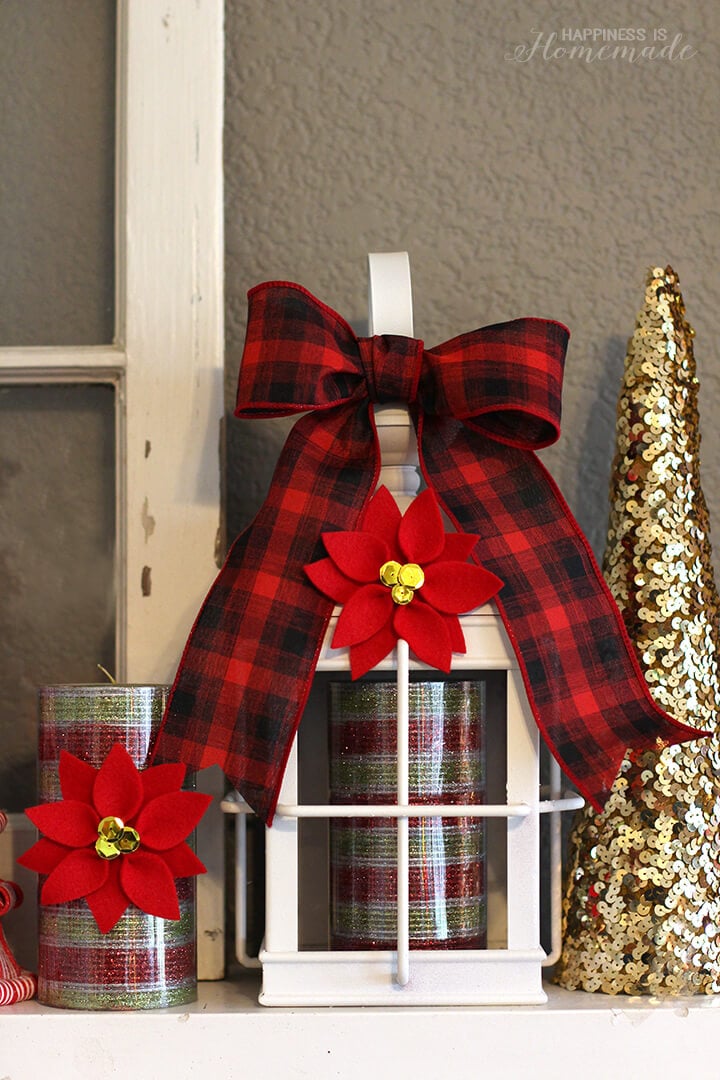 I added another poinsettia to my upcycled porch lantern, and the lantern and candles look adorable together as part of my holiday mantel decor. On Christmas morning, I'll use these same items to create a pretty centerpiece for our Christmas breakfast table. They're super versatile!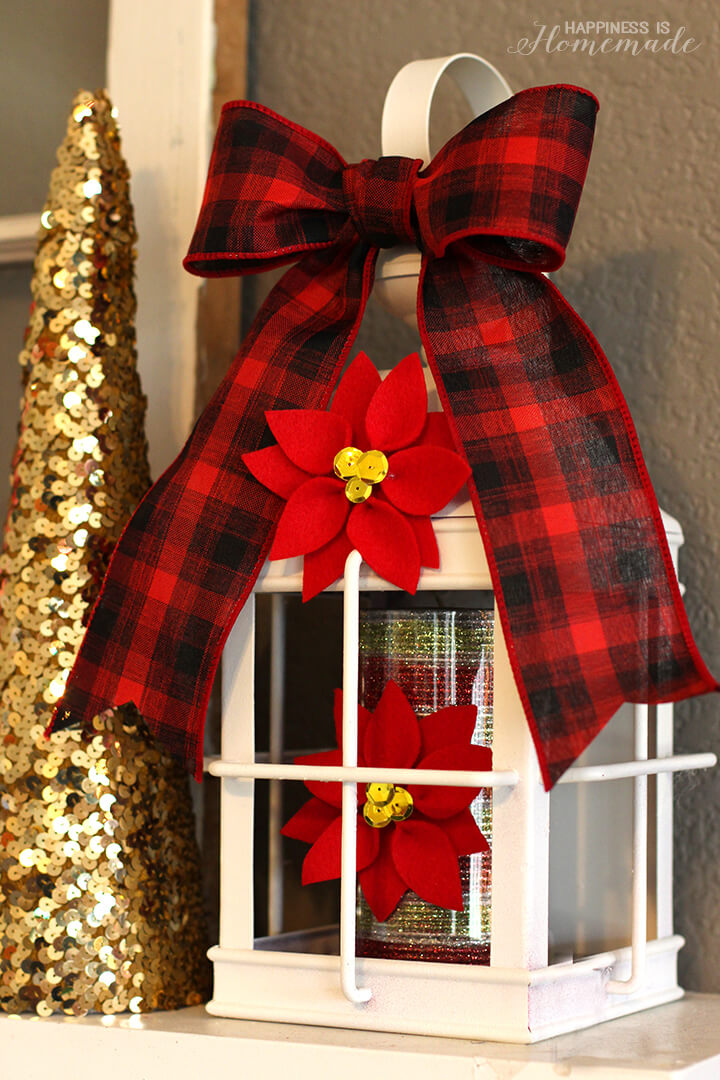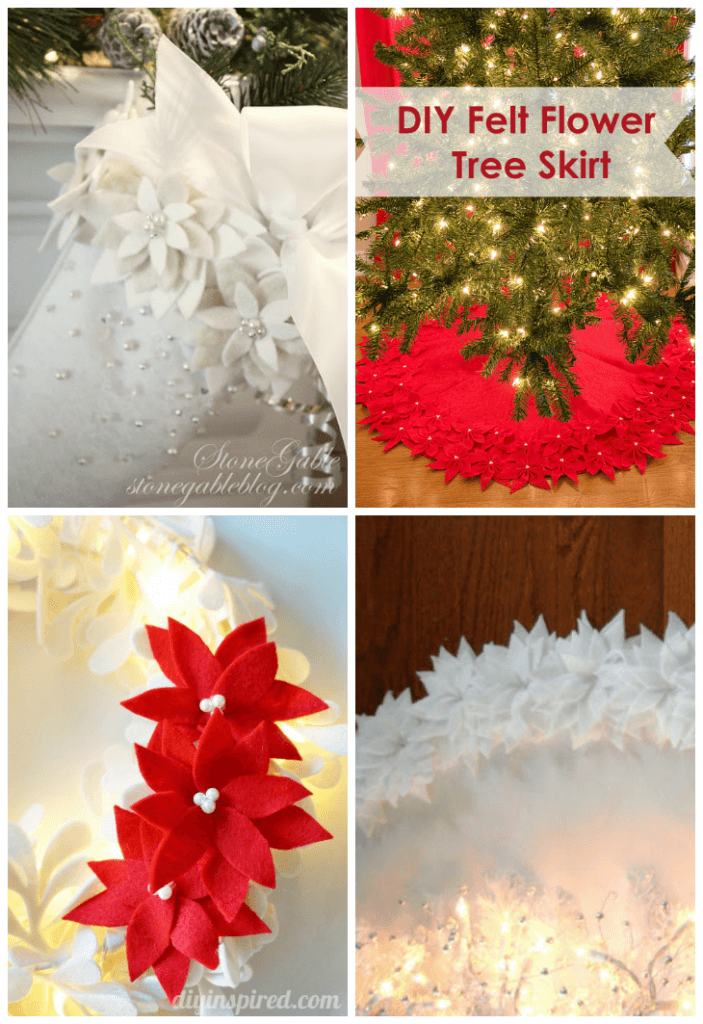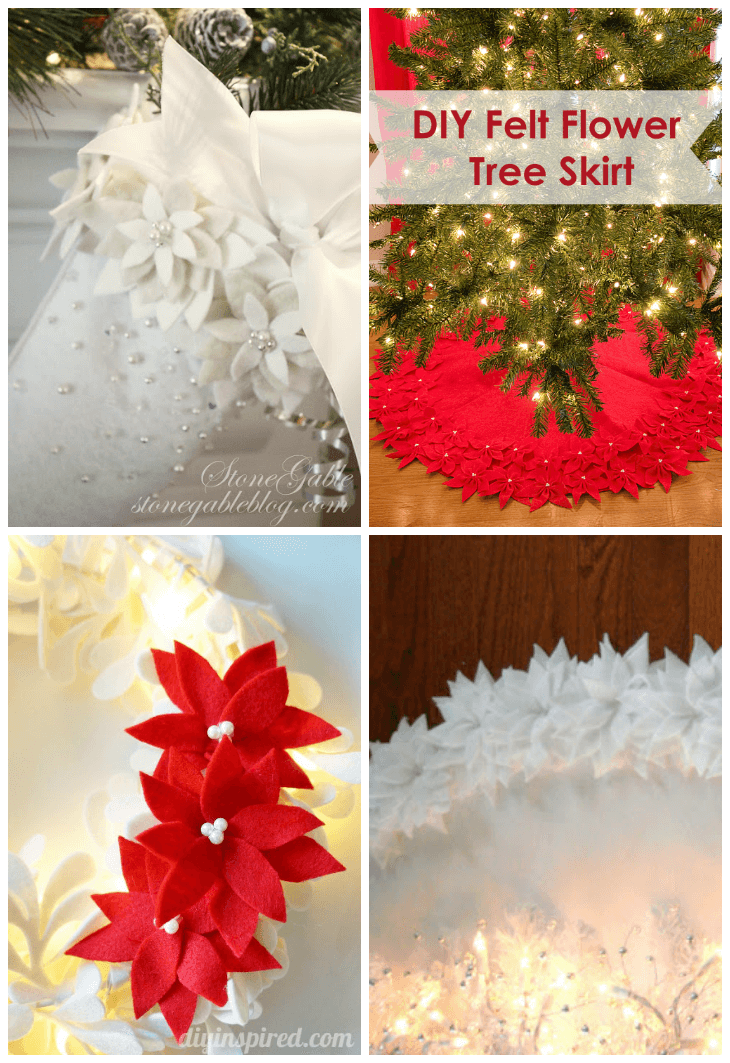 If I can find the time (i.e. if/when everyone around here gets healthy again!), I would love to make a gorgeous poinsettia stocking like the white one above from Stone Gable, a pretty poinsettia wreath like DIY Inspired or one of these amazing tree skirts from Stars & Sunshine (for Sugarbee Crafts) and Purple Hues and Me! There are SO many ways that you can use these felt poinsettias to jazz up your holiday decor!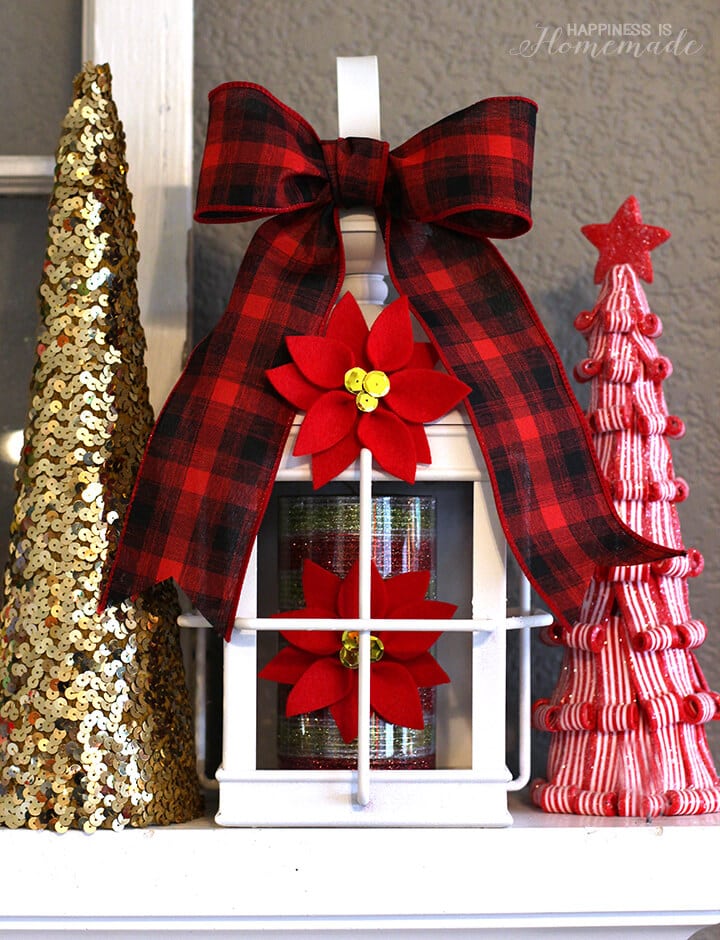 For more fun craft ideas, be sure to sign up for the Elmer's Newsletter and check them out on Twitter, Facebook, Instagram & Pinterest! Happy crafting!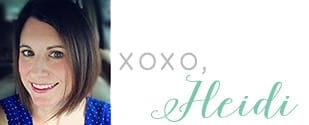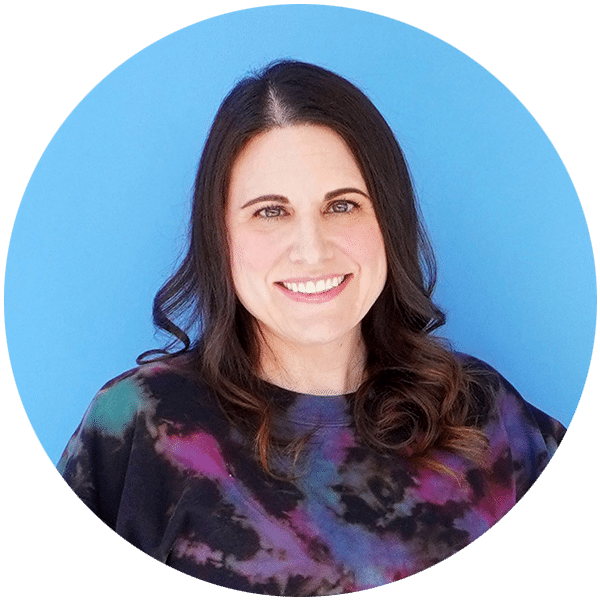 Heidi Kundin has captivated the hearts of millions with her colorful and inspiring approach to crafting, celebrations, and family fun. With over 15 years of experience, Heidi's website has become a must-visit destination for those seeking quick and easy creative ideas and last-minute solutions. Her warm personality shines through her posts, inviting readers to join her on a creative journey that's fun, rewarding, and achievable.