80's Inspired Geometric Stamped Shoes Tutorial
This post and its photos may contain affiliate links. As an Amazon associate I earn from qualifying purchases. If you make a purchase through these links, I may receive a small commission at no extra cost to you!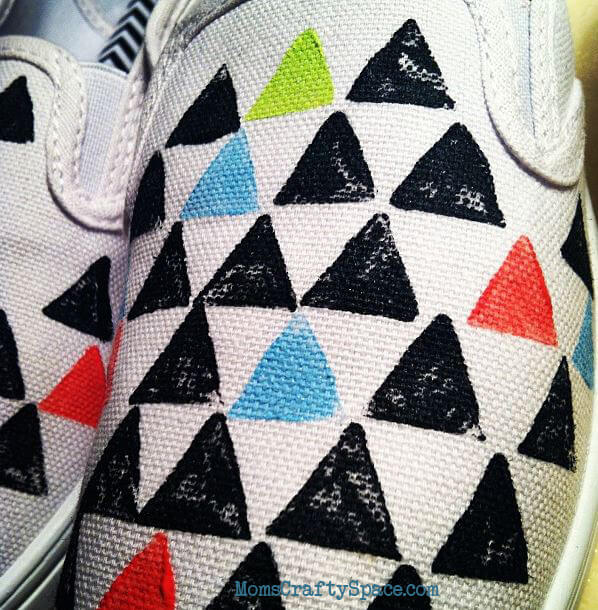 This post may contain affiliate links. I will receive a small commission from these sales at no additional cost to you!
Remember a few weeks ago when I teased this sneak peek of a pair of '80s inspired stamped shoes that I made? Well, then I got busy re-branding and redesigning my blog, and I haven't even had a minute to edit the rest of the photos until today (some have watermarks from the old blog since they've been sitting around for so long). Better late than never, right?
Check Out These Awesome Craft Ideas!
80's Inspired Geometric Stamped Shoes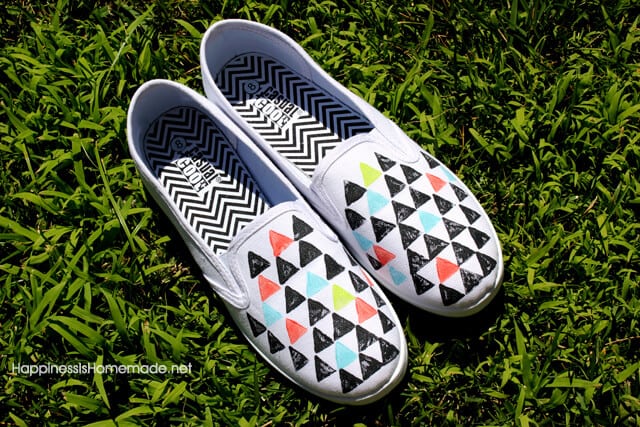 I originally wanted to create a pair of vintage skater-style slip-on shoes for one of my boys, but I couldn't find any inexpensive Vans or Toms knockoffs in their sizes. When I spied this white pair in MY size, I figured that I could totally rock some old-school kicks myself.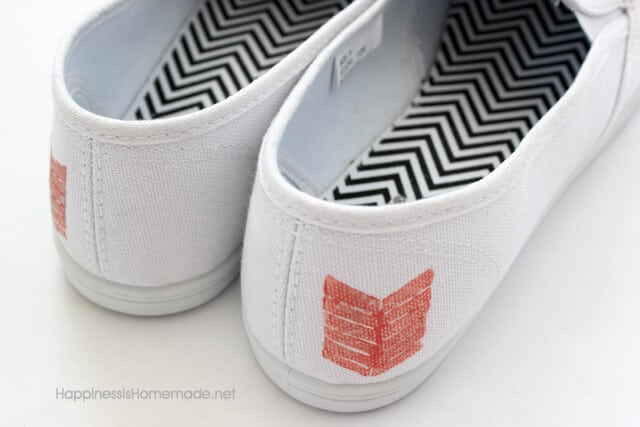 I used the herringbone stamp that I carved a while ago to add a fun detail to the heel of the shoes.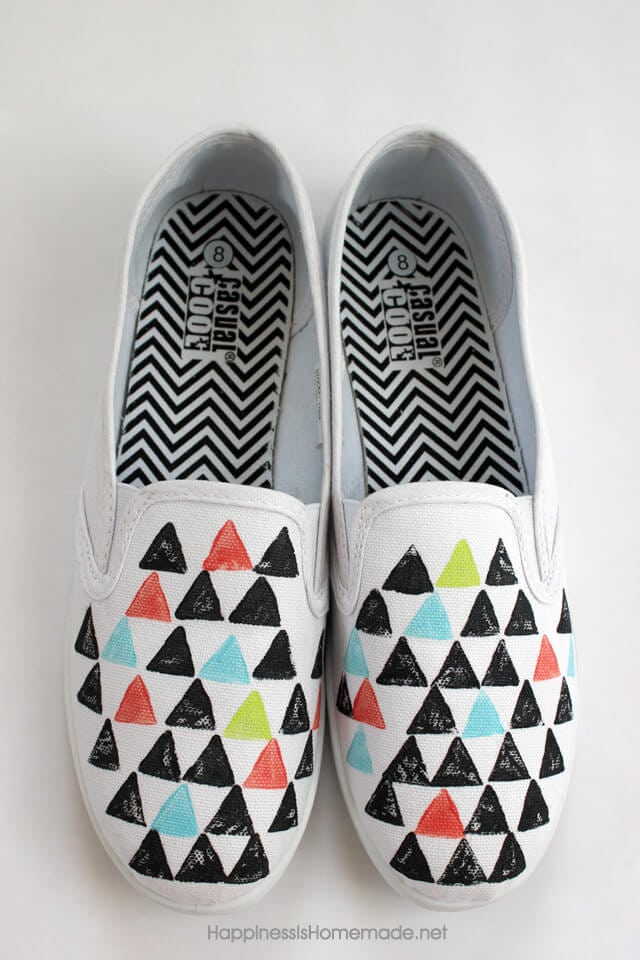 When the black paint was dry, I went back and added some pops of color with bright coral, aqua, and lime triangles. If you have keen eyes you might notice that I messed up on the second row from the top and only did 3 triangles when the other shoe has 4. It drives my OCD nature CRAZY, but I still love them! 😉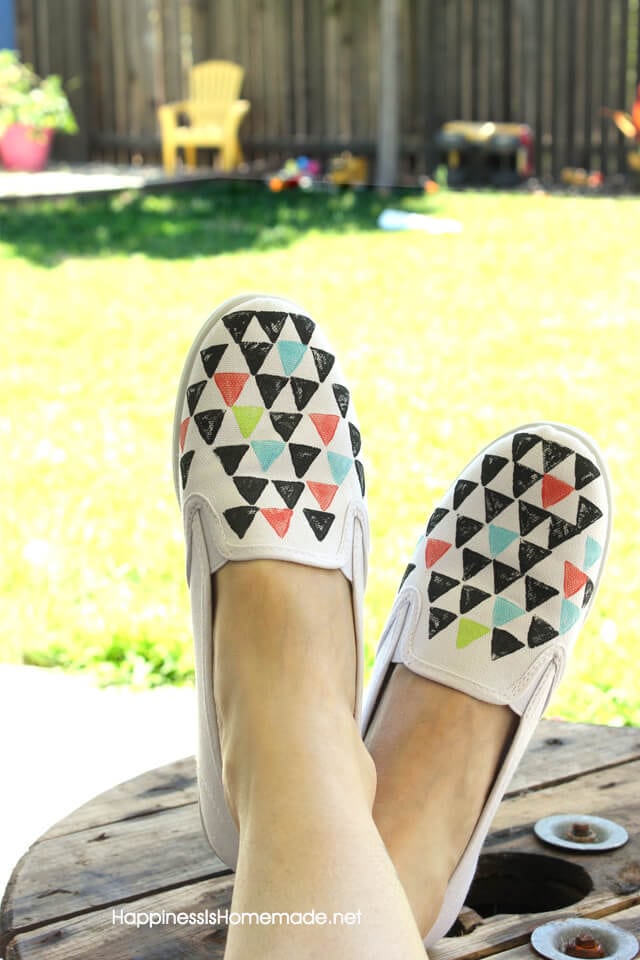 Perfect for kicking back on a hot summer afternoon (bonus points if you wear them with a splatter-painted shirt as well!). I think I'm in love with fabric stamping! In fact, I just might have picked up two more pairs of shoes that are eagerly awaiting a makeover!

Check Out These Other Craft Ideas!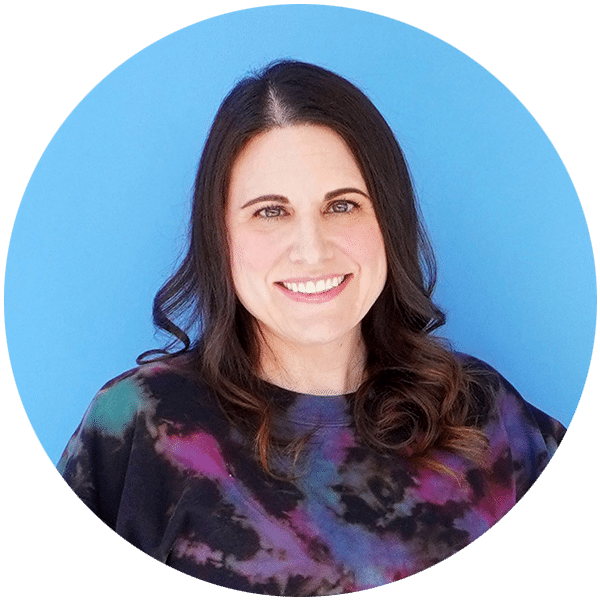 Heidi Kundin has captivated the hearts of millions with her colorful and inspiring approach to crafting, celebrations, and family fun. With over 15 years of experience, Heidi's website has become a must-visit destination for those seeking quick and easy creative ideas and last-minute solutions. Her warm personality shines through her posts, inviting readers to join her on a creative journey that's fun, rewarding, and achievable.