Halloween Kids Craft: Spiderweb Window Clings
This post and its photos may contain affiliate links. As an Amazon associate I earn from qualifying purchases. If you make a purchase through these links, I may receive a small commission at no extra cost to you!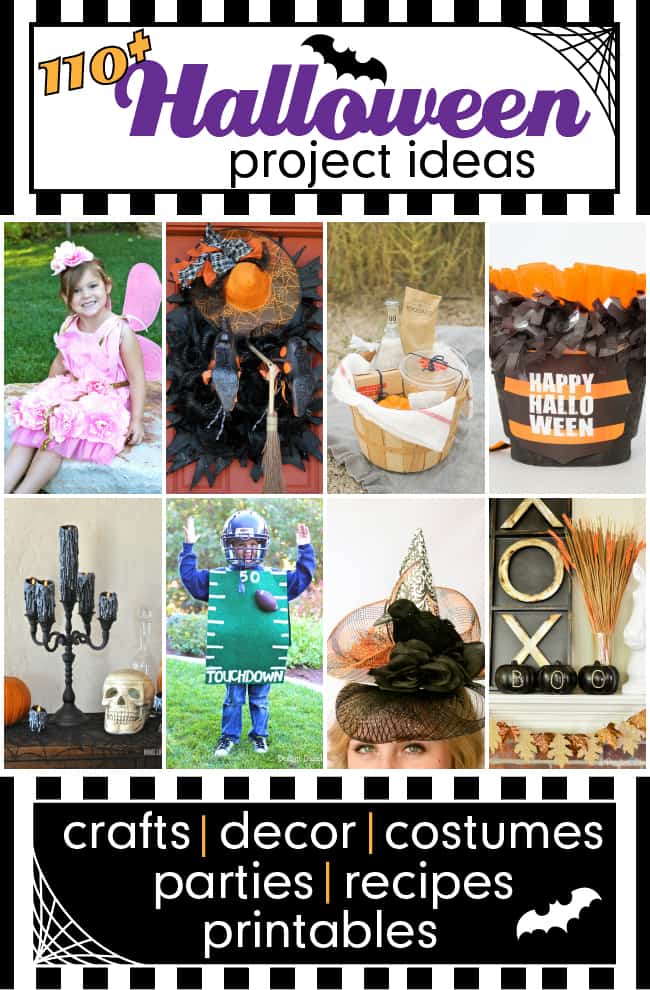 Halloween is absolutely one of my FAVORITE holidays! To celebrate, I've joined up with some of my talented blogging friends to bring you over 110 fabulous Halloween ideas! From costumes to parties, crafts and home decor, recipes and free printables, we have TONS of fun ideas to share! I guarantee you'll find a project (or 10!) that you would love to incorporate into your Halloween festivities. This week (Monday through Saturday) myself and my blogging friends will be sharing our fun creations with all of you. Each day will include approximately 20 Halloween projects, and you can "hop" from one blog to another to check them all out.
My project is super simple, so it's perfect for kids to create on their own!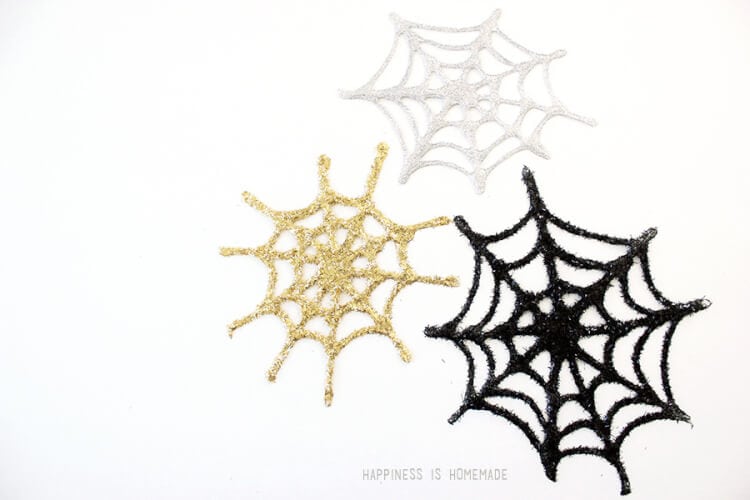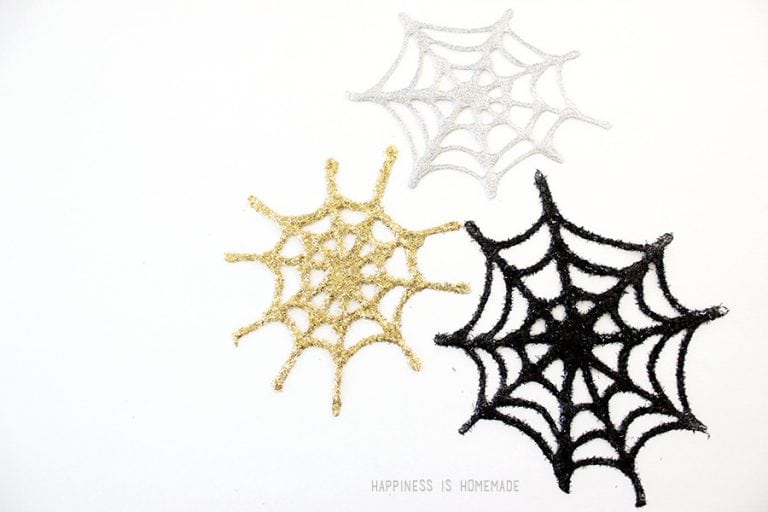 These glittery spiderwebs only use three basic supplies, so they come together easily; however, they do require a bit of patience while they dry overnight.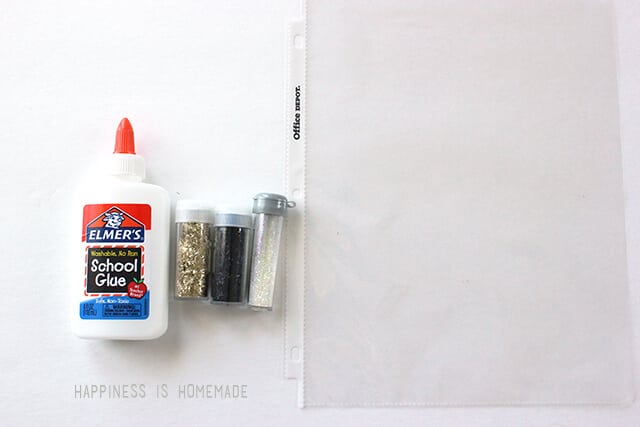 What You'll Need:
Elmer's School Glue
Assorted Glitter
Plastic Page Protector Sheets (or large plastic baggies)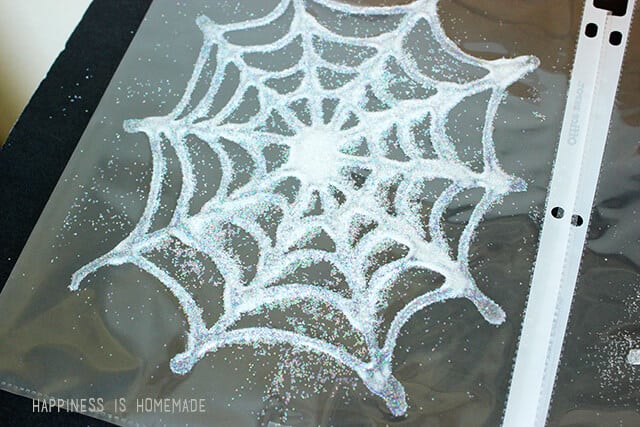 Use the glue to draw a large spiderweb on top of the plastic page protector, and sprinkle it with glitter.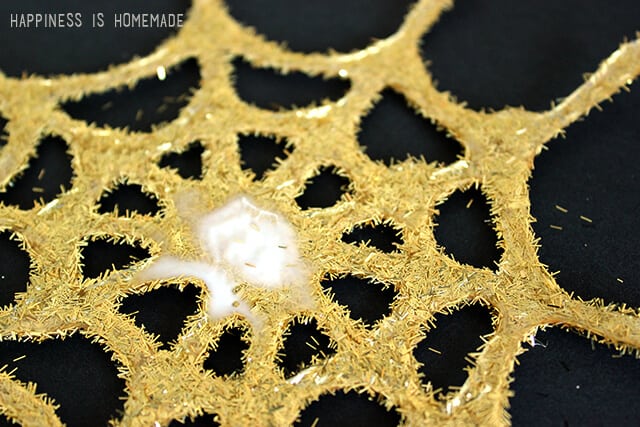 Allow to dry for approximately 16-20 hours before carefully removing the spiderweb from the plastic sheet. The center will likely still be wet, so flip the spiderweb over, and allow the remaining glue to dry for around 4-6 hours.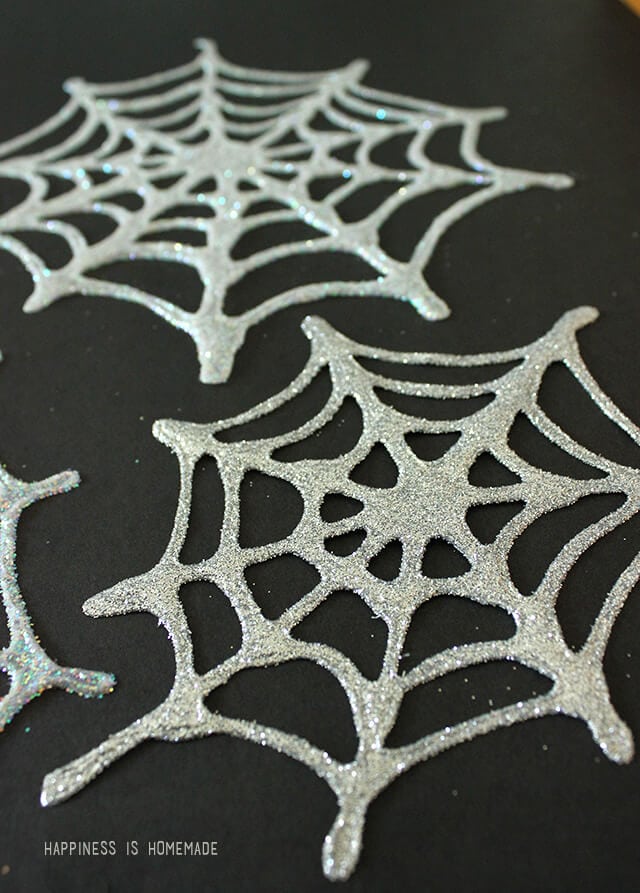 Once they're dry, the glittery spiderwebs are finished and ready to decorate your home for Halloween. They're the perfect combination of spooky and glam!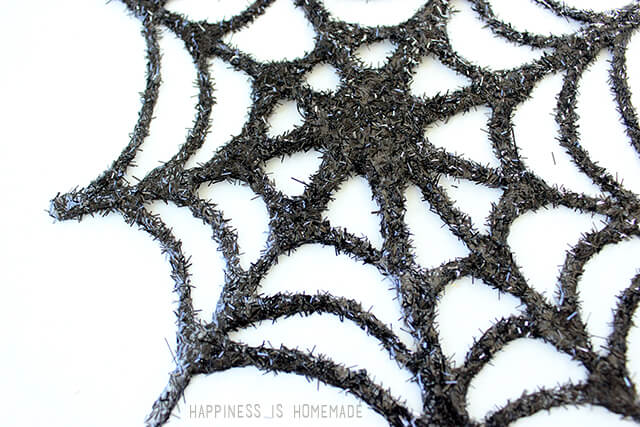 I especially love the black tinsel glittered spiderwebs!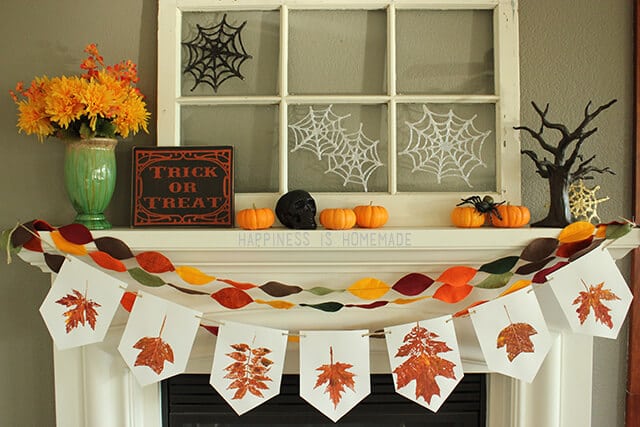 You can use the spiderwebs as window clings like my boys did here (quickly coat the back side with a washable gluestick to help them adhere to the window) or tie a string around them and hang them up somewhere for a spooky effect!
Now, are you ready for more fabulous Halloween ideas from my blogging friends??? Have some fun and join in on our blog hop! Simply click on each of the links for the Halloween projects you'd like to see and it'll take you right to that post with details on how to create it. Have fun and pin away!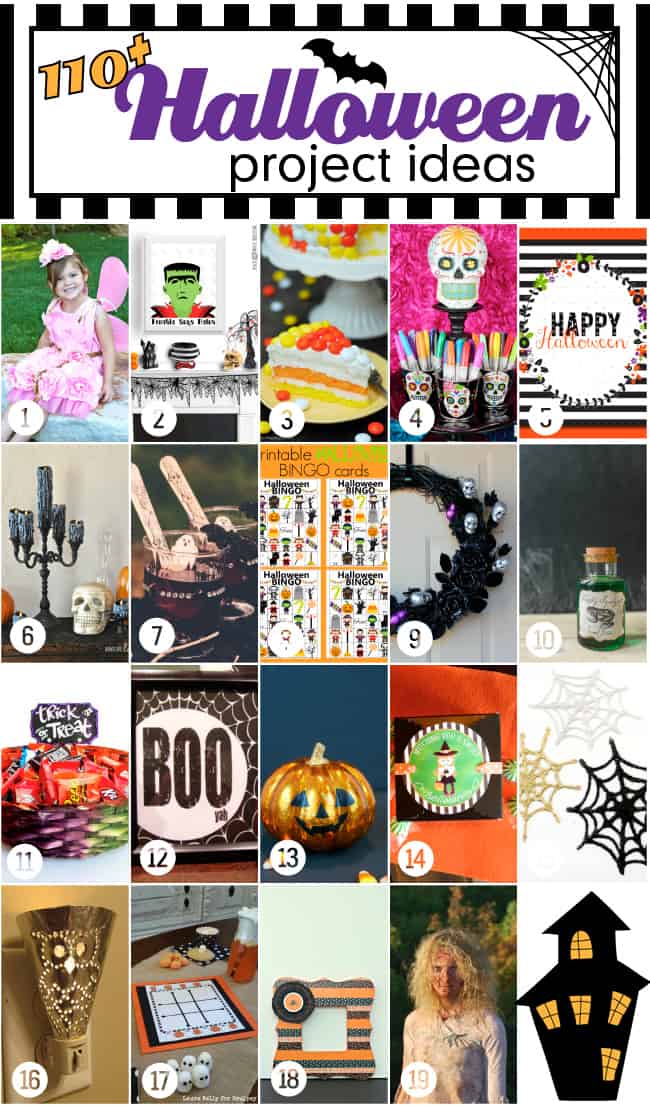 1. No-Sew Fairy Halloween Costume
2. Free Halloween Print: Frankenstein Wall Art
3. Candy Corn Layer Cake
4. Day of the Dead Sugar Skull Party Decorations
5. Free Happy Halloween Print
6. Halloween Toilet Paper Roll Candles
7. It's in the Details Dessert Cups DIY
8. Printable Halloween BINGO cards
9. Ghoulish Glam Halloween Wreath
10. Creepy Potion Bottles (with Free Printable Lables!)
11. Easy Trick or Treat Basket
12. FREEBIE :: Halloween ART PRINT
13. Mercury Jack-O-Lantern
14. FREE Halloween Printables
15. Glittery Glue Spiderwebs
16. Halloween Metal Punch Night Lights
17. BOO, It's Claytime Playtime!
18. Washi Tape Halloween Frame
19. Zombie Facials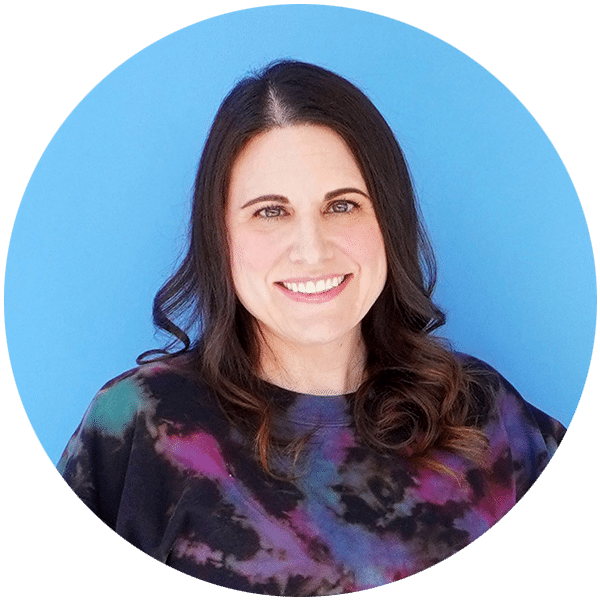 Heidi Kundin has captivated the hearts of millions with her colorful and inspiring approach to crafting, celebrations, and family fun. With over 15 years of experience, Heidi's website has become a must-visit destination for those seeking quick and easy creative ideas and last-minute solutions. Her warm personality shines through her posts, inviting readers to join her on a creative journey that's fun, rewarding, and achievable.