Kids Art: Watercolor Winter Trees
This post and its photos may contain affiliate links. As an Amazon associate I earn from qualifying purchases. If you make a purchase through these links, I may receive a small commission at no extra cost to you!

Sutton and I discovered a fantastic blog the other day,
Art Projects for Kids
, and he was especially intrigued by their winter birch trees paintings. We decided to try it out for ourselves this morning, and though our results aren't quite as pretty as the inspiration they were still really fun to make. Sutton was especially keen on getting to use salt in a painting project since we've never really done that before.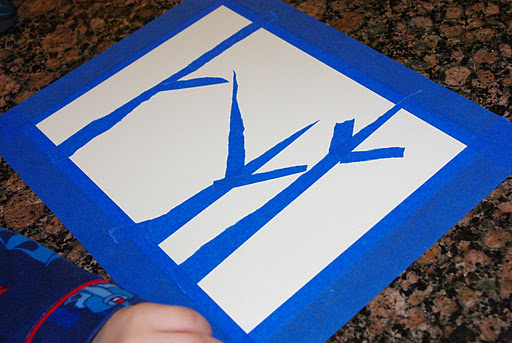 First, tape down your paper around the edges. Use torn strips of tape to create the silhouettes of tree trunks and branches. Our trees were a little less birch-like and a little more free form. We used blue painters tape and watercolor paper as suggested, but I found that the tape really stuck to the paper, so that might not actually be the best combination.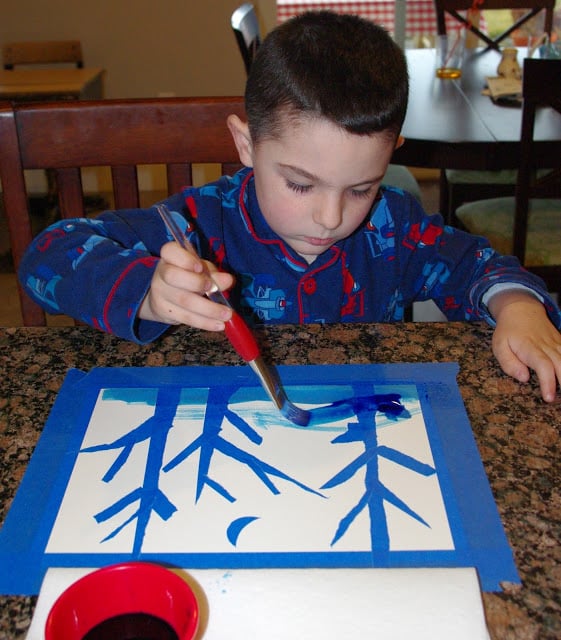 Use dark blue watercolor to paint over the entire sheet of paper.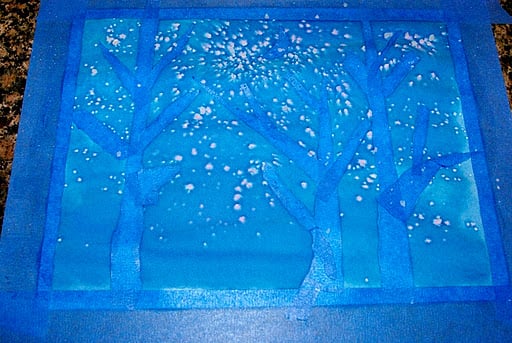 While the paint is still wet, shake on some big pieces of kosher salt. We also used a few shakes of regular table salt because someone was having way too much fun with all that salt shaking. I'm not sure what happened, but instead of turning white and absorbing the watercolor, the salted spots on our painting turned bright pink…which was also cool, but not exactly what we were originally going for.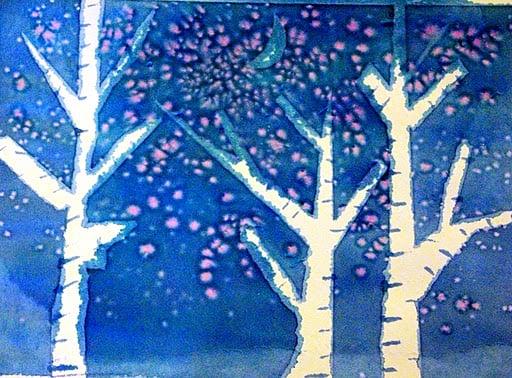 Peel off the tape and shake off all the salt. Go back with your watercolor paint and add some lines to your trees for detail and definition. You can also shade and shadow your trees, but since our tape let a lot of paint leak underneath we didn't really need to. You can also add white details to the snow/stars (aka the salty spots).
I'd like to try this again using contact paper instead of blue tape. I think it might also be nicer with watered down tempera paint and bristol instead of the watercolor paper. We had much more success using those materials when we created "S" initial artwork last year. Still lots of fun, however, and the kids always love the "big reveal" when you finally pull off the masking and unveil their masterpiece!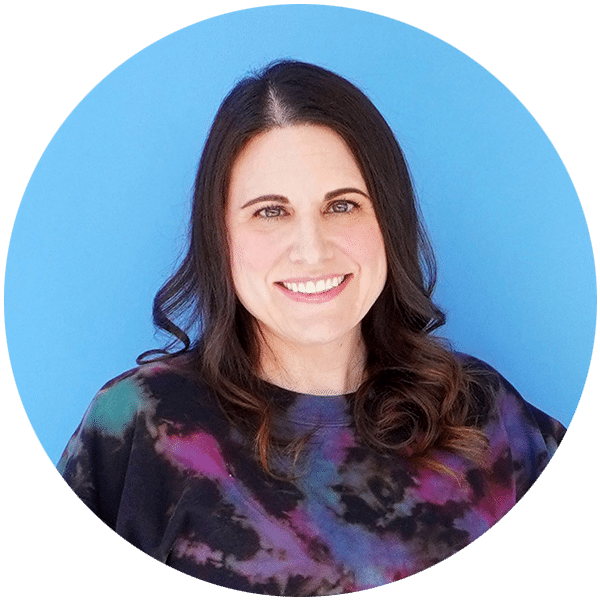 Heidi Kundin has captivated the hearts of millions with her colorful and inspiring approach to crafting, celebrations, and family fun. With over 15 years of experience, Heidi's website has become a must-visit destination for those seeking quick and easy creative ideas and last-minute solutions. Her warm personality shines through her posts, inviting readers to join her on a creative journey that's fun, rewarding, and achievable.