Introducing: The DreamCart by Create Room
This post and its photos may contain affiliate links. As an Amazon associate I earn from qualifying purchases. If you make a purchase through these links, I may receive a small commission at no extra cost to you!
Meet the brand new DreamCart by Create Room (formerly The Original Scrapbox)! The DreamCart is the perfect companion to your DreamBox and it also works great as a stand-alone crafting station! Get all the details plus a discount coupon code below!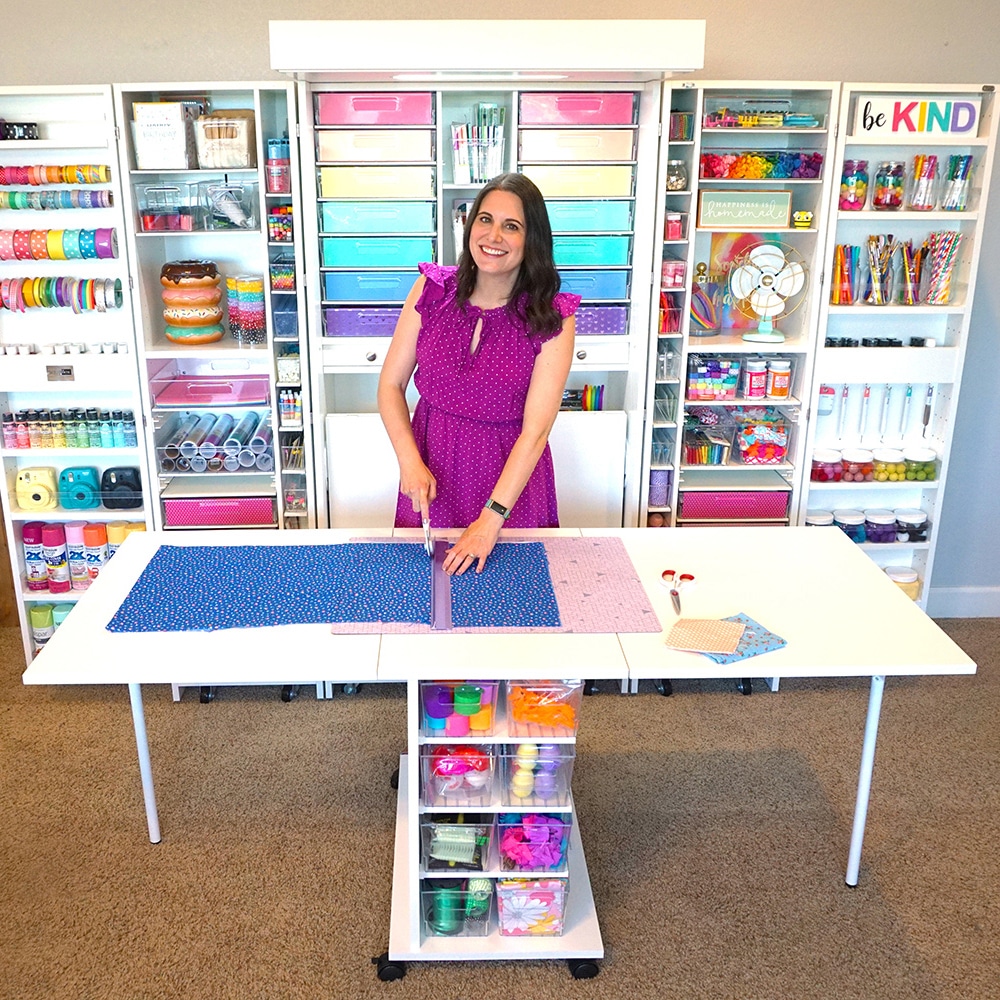 This post may contain affiliate links. I will receive a small commission from these sales at no additional cost to you! This post was written in partnership with The Original Scrapbox.
Meet The DreamCart by The Original Scrapbox
Today is a super exciting day! Today the all new (and totally awesome!) DreamCart by The Original Scrapbox is launching! I was one of the lucky few who had the opportunity to try out the DreamCart before the launch, and I am super excited to share all of the details (and a SMOKIN' hot deal!) with you today!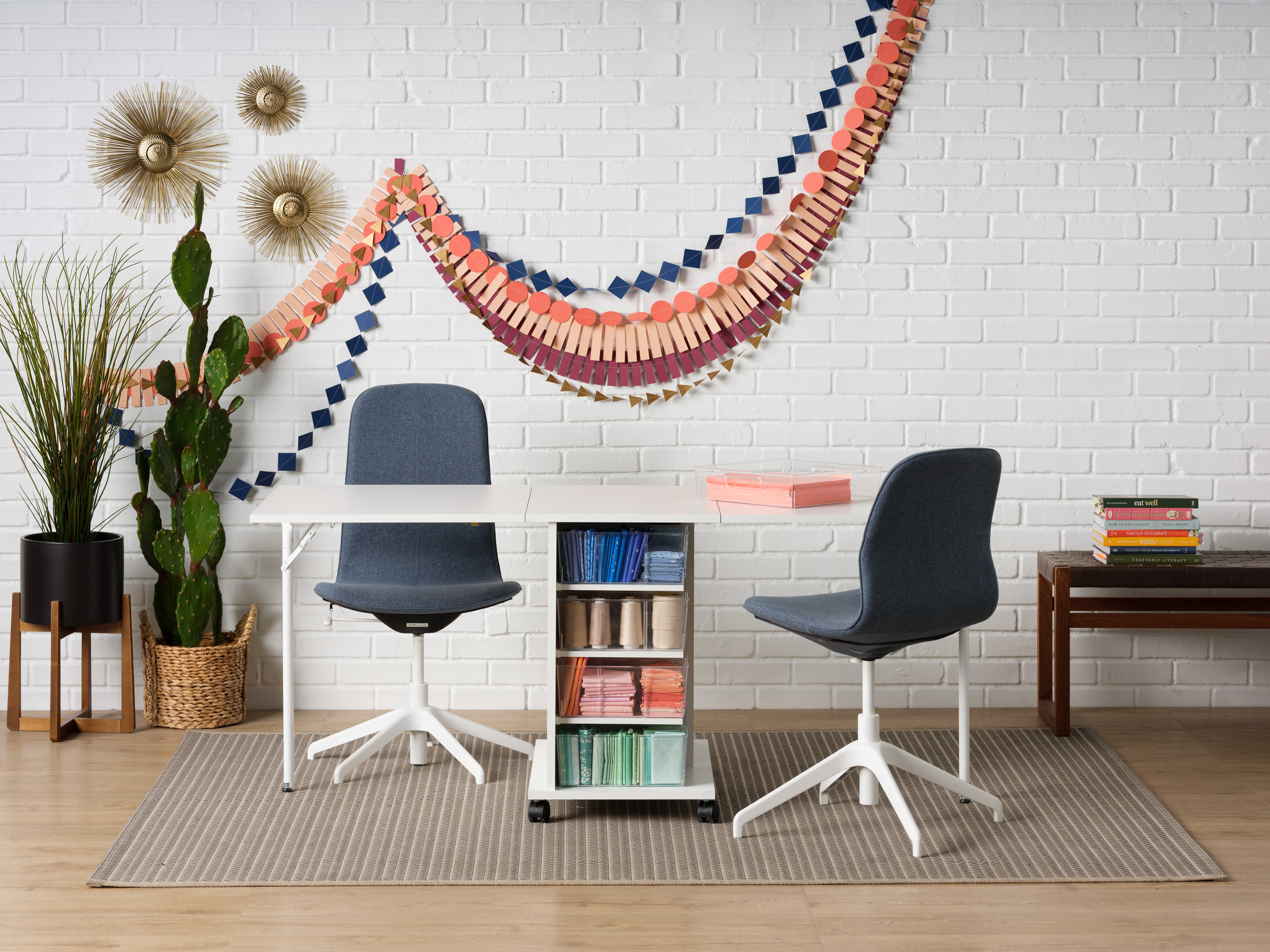 The DreamCart is one of those things that I never knew I needed in my craft room, but now that I have one, I can't believe we ever lived without it! It's already been a HUGE asset to our craft room, and I LOVE the versatility of it!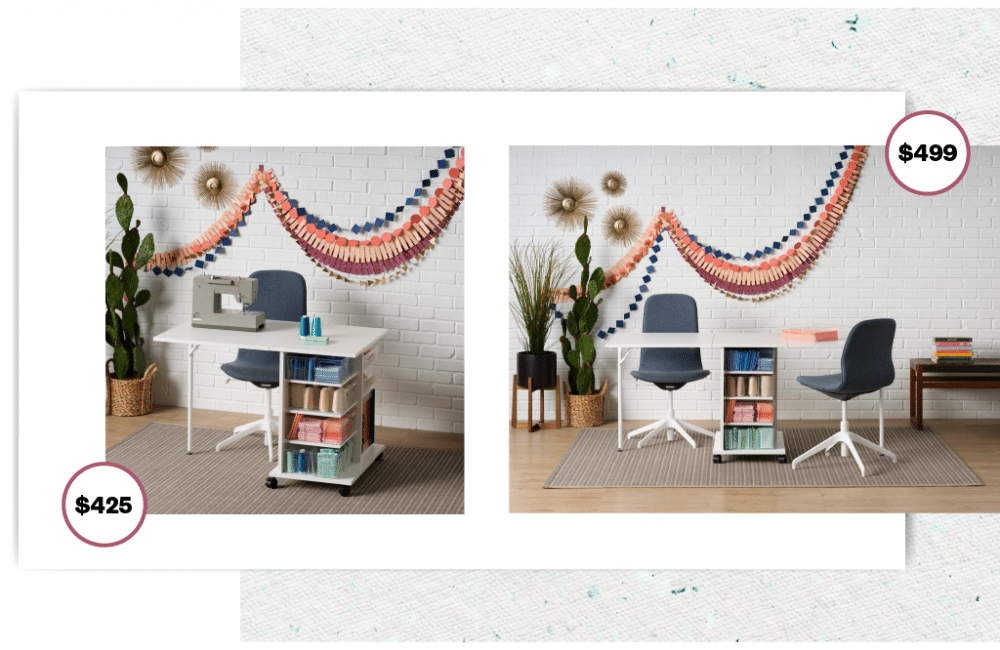 The DreamCart is available in two options, with one or two leaves, and each leaf can be folded down flat against the cart when it's not in use. The folding leaves and caster wheels make it super quick and easy to set up the DreamCart and also to compactly tuck it away when necessary.
*** Scroll to the bottom to save BIG with our coupon code! ***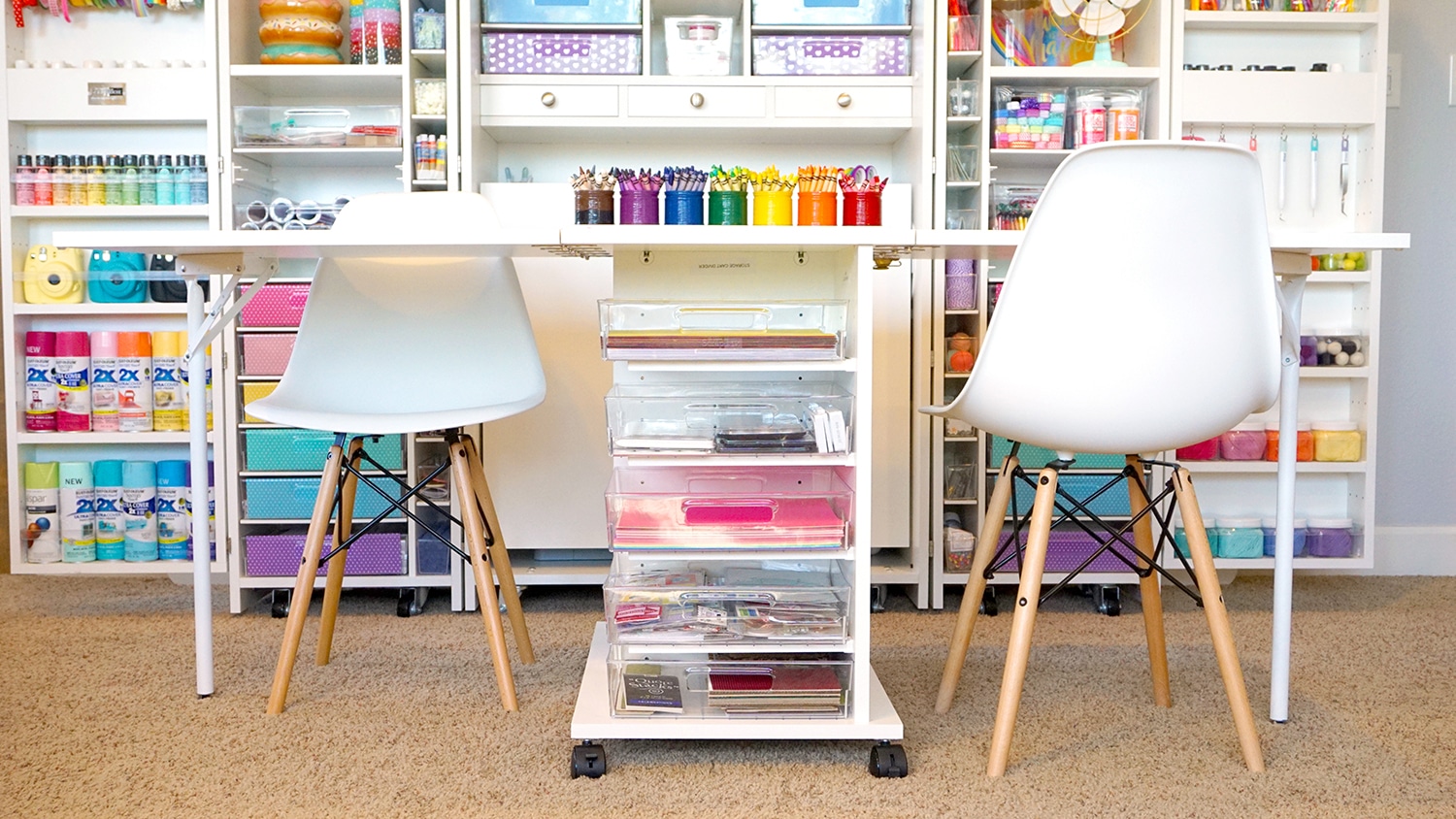 The DreamCart has nearly endless uses, so we decided to put it to the test in various scenarios as both a stand-alone unit and as part of our DreamBox work station.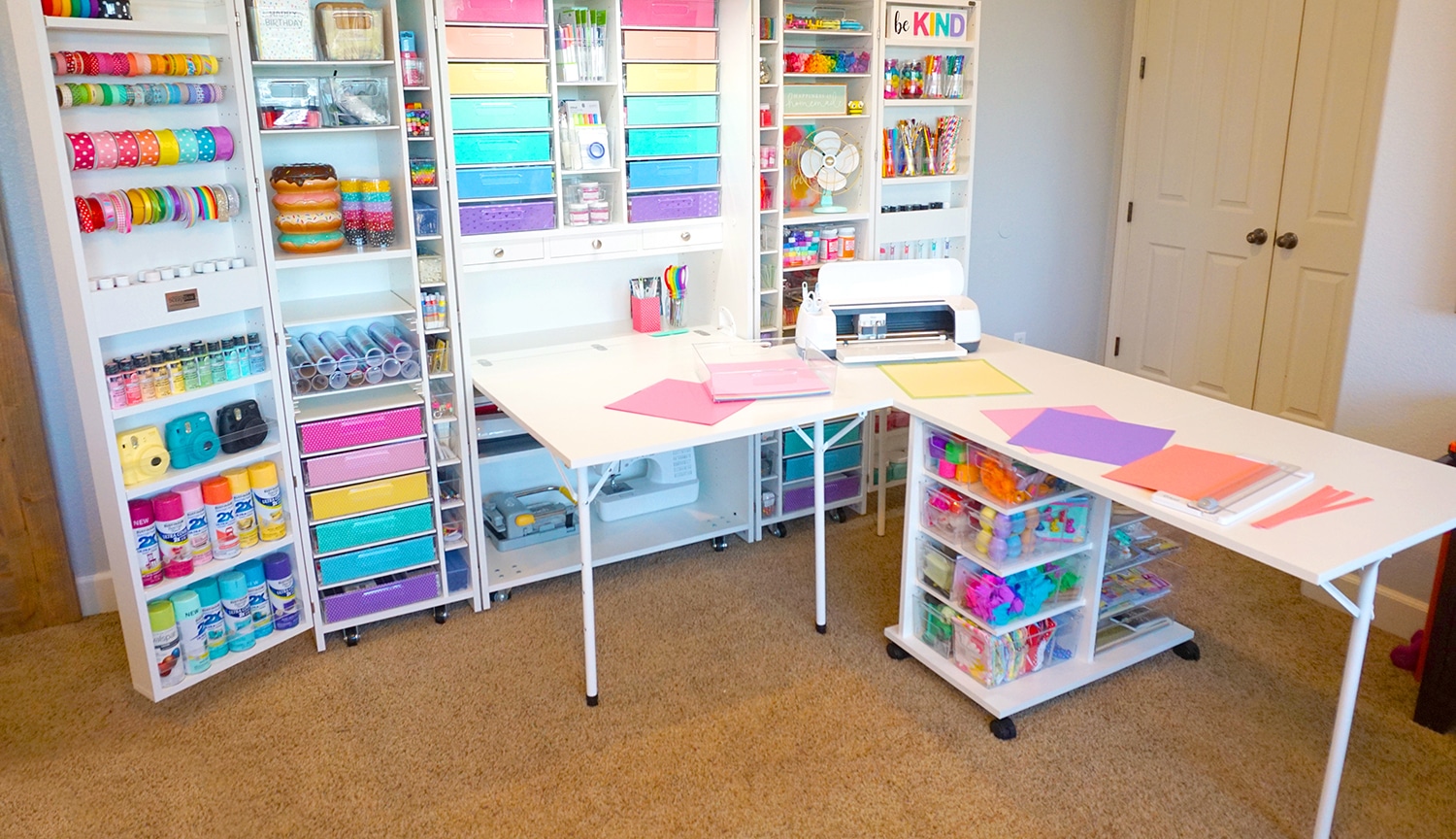 I have been having SO much fun with my new DreamBox, (I can't wait to share my experience with you – it's coming soon!), so I couldn't wait to try out the combination of the DreamBox and DreamCart together! The DreamCart fits right alongside your DreamBox to greatly increase the work surface area, and it gives you a TON of extra space to play with!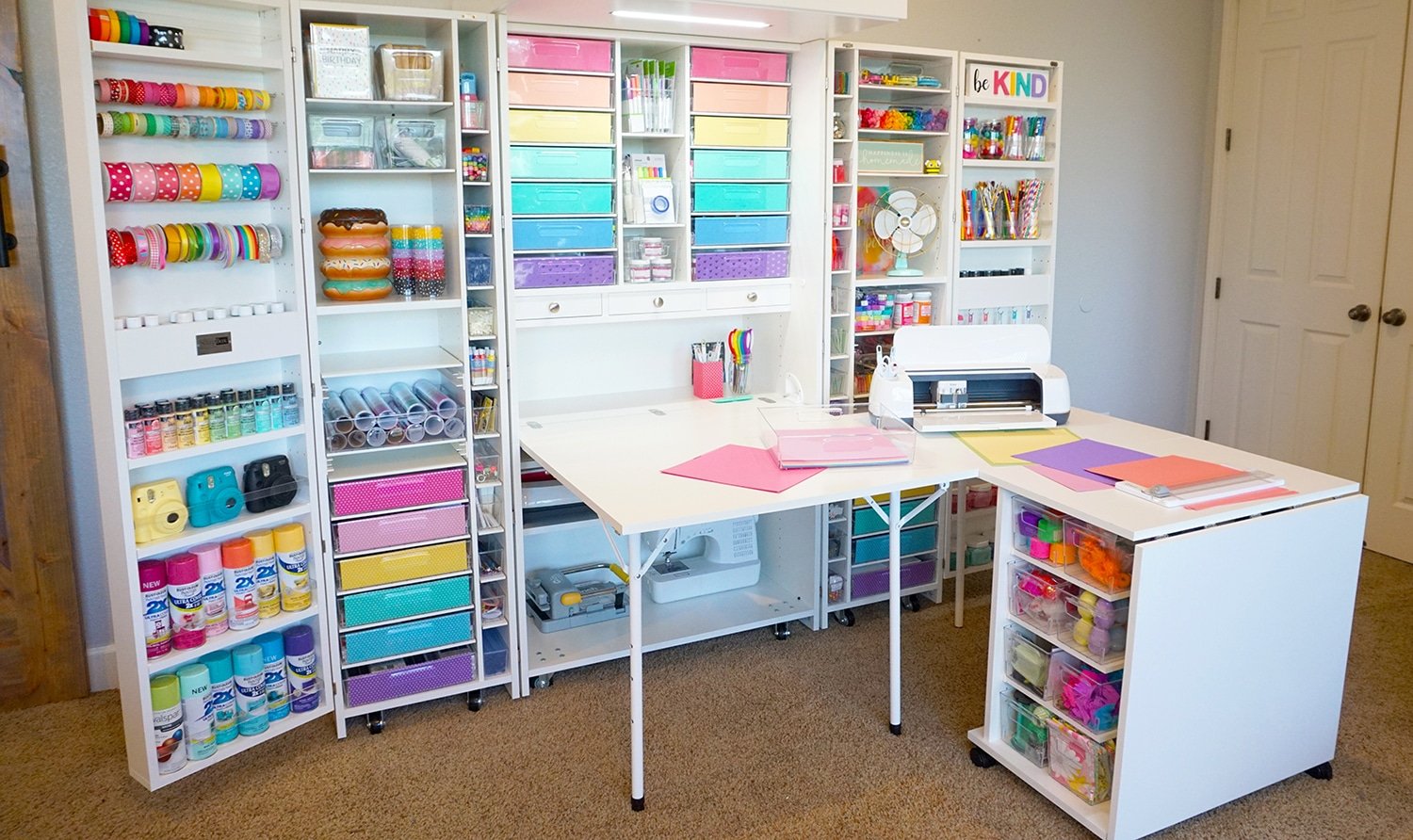 Of course, you can also drop a leaf down if you'd prefer just a little more space as well!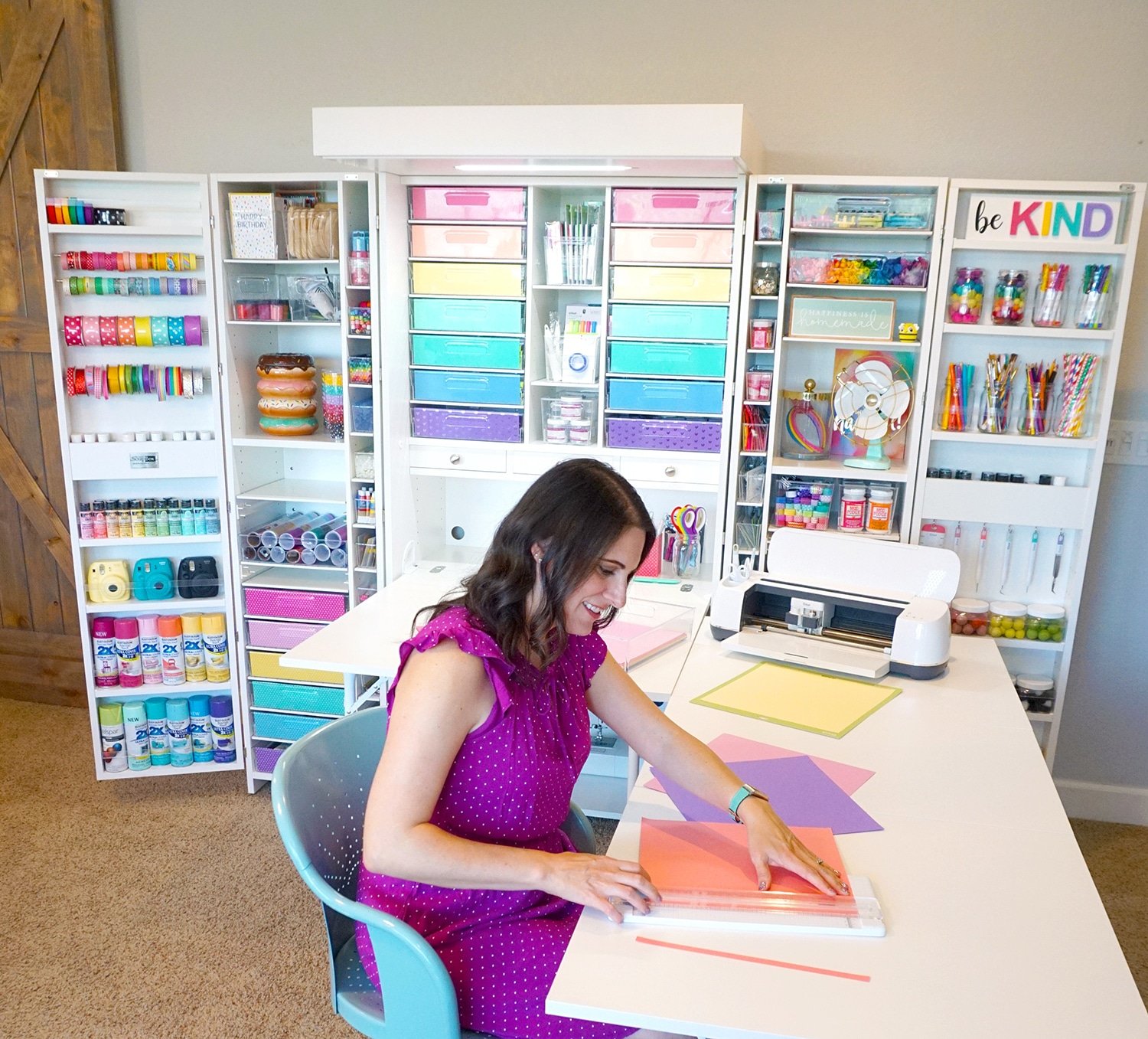 I had TONS of room to spread out all of my supplies while crafting some paper projects for Happiness is Homemade.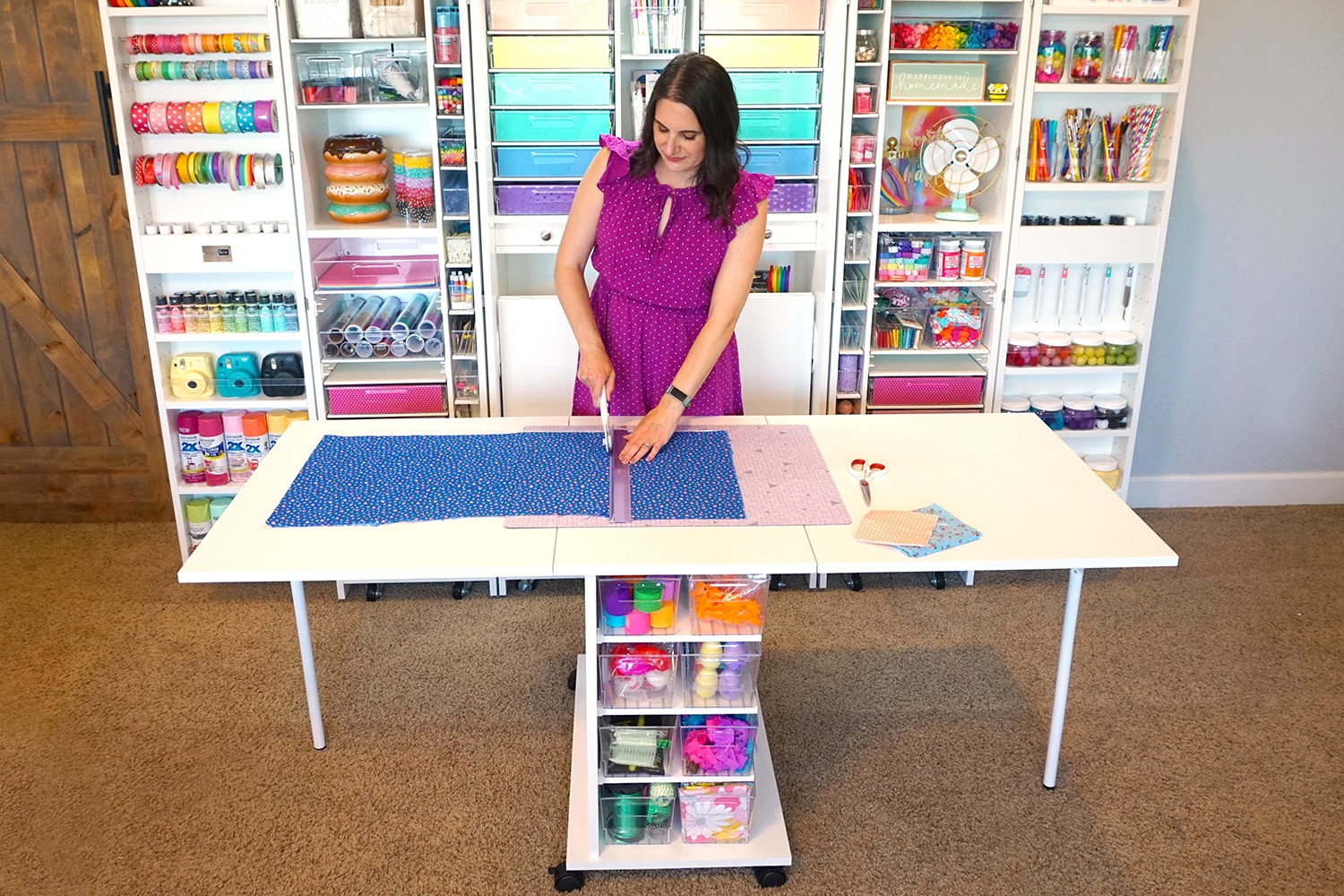 You can also use the DreamCart on its own, and I discovered that it makes a fantastic work surface for cutting fabric!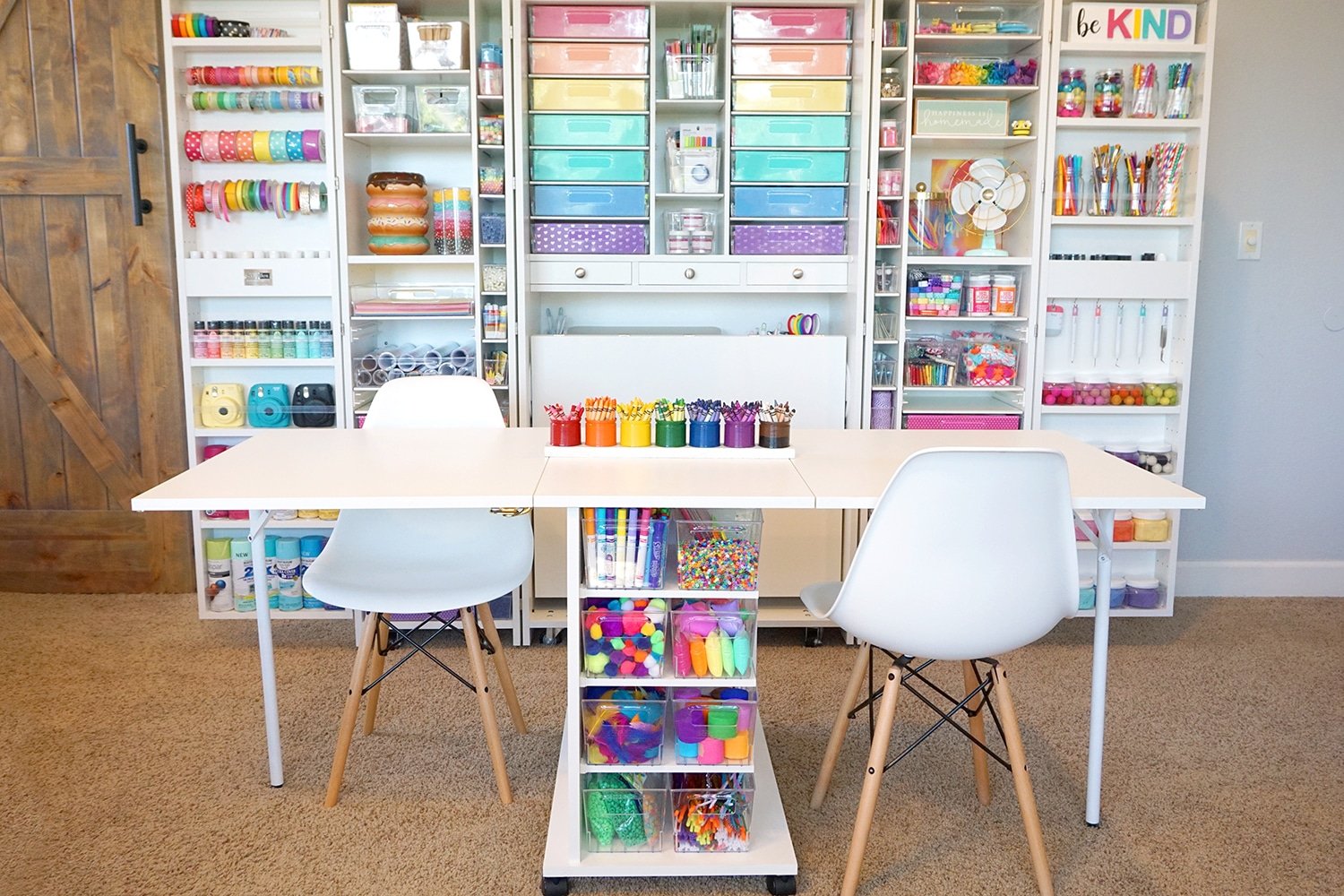 There are SO many great uses for the DreamCart, but from the beginning, I knew that our DreamCart was destined to be a crafting station for my kiddos. They love being creative and making things (I wonder where they get that from!), and the DreamCart gives them their own organized space for crafting while I work at the DreamBox.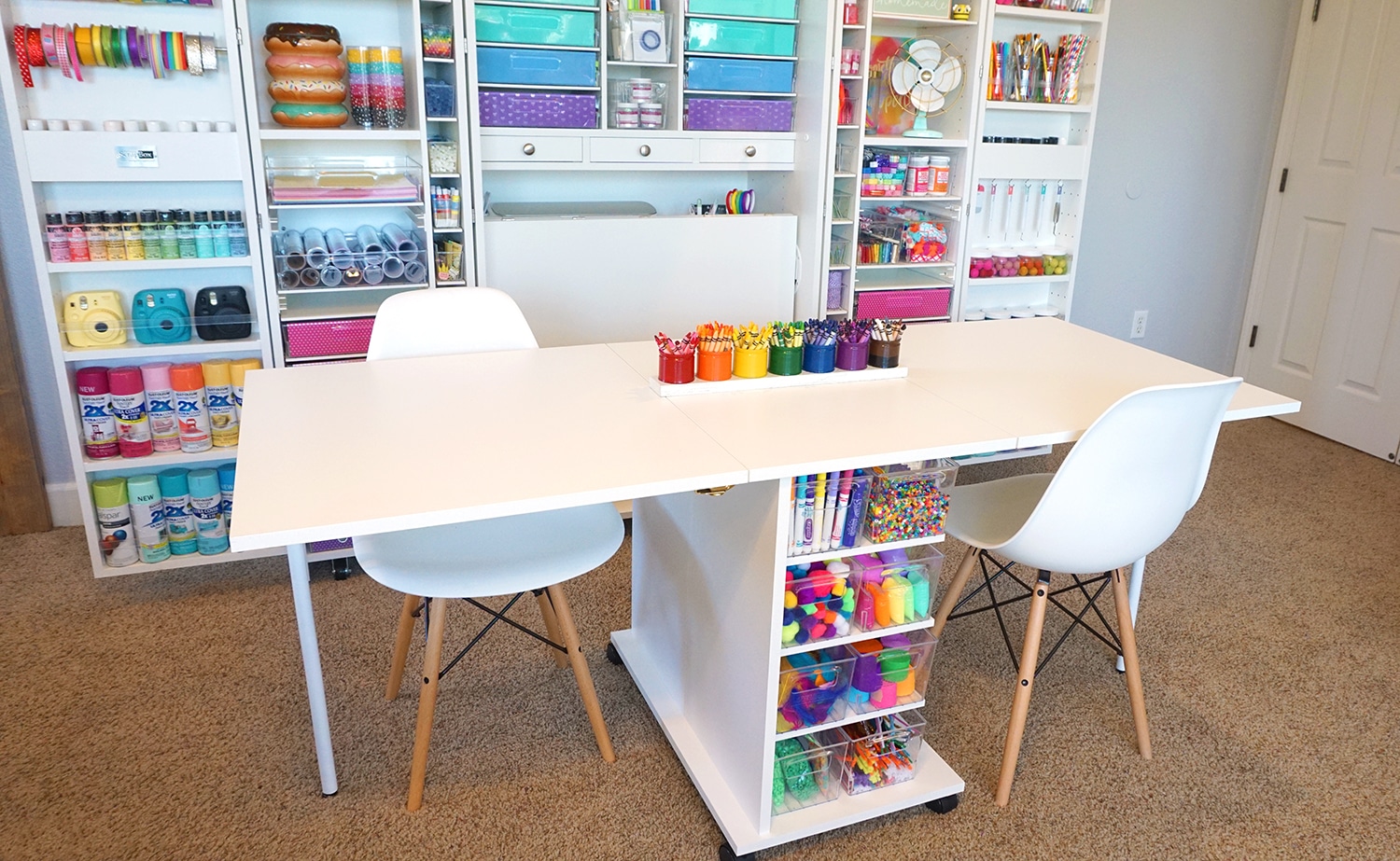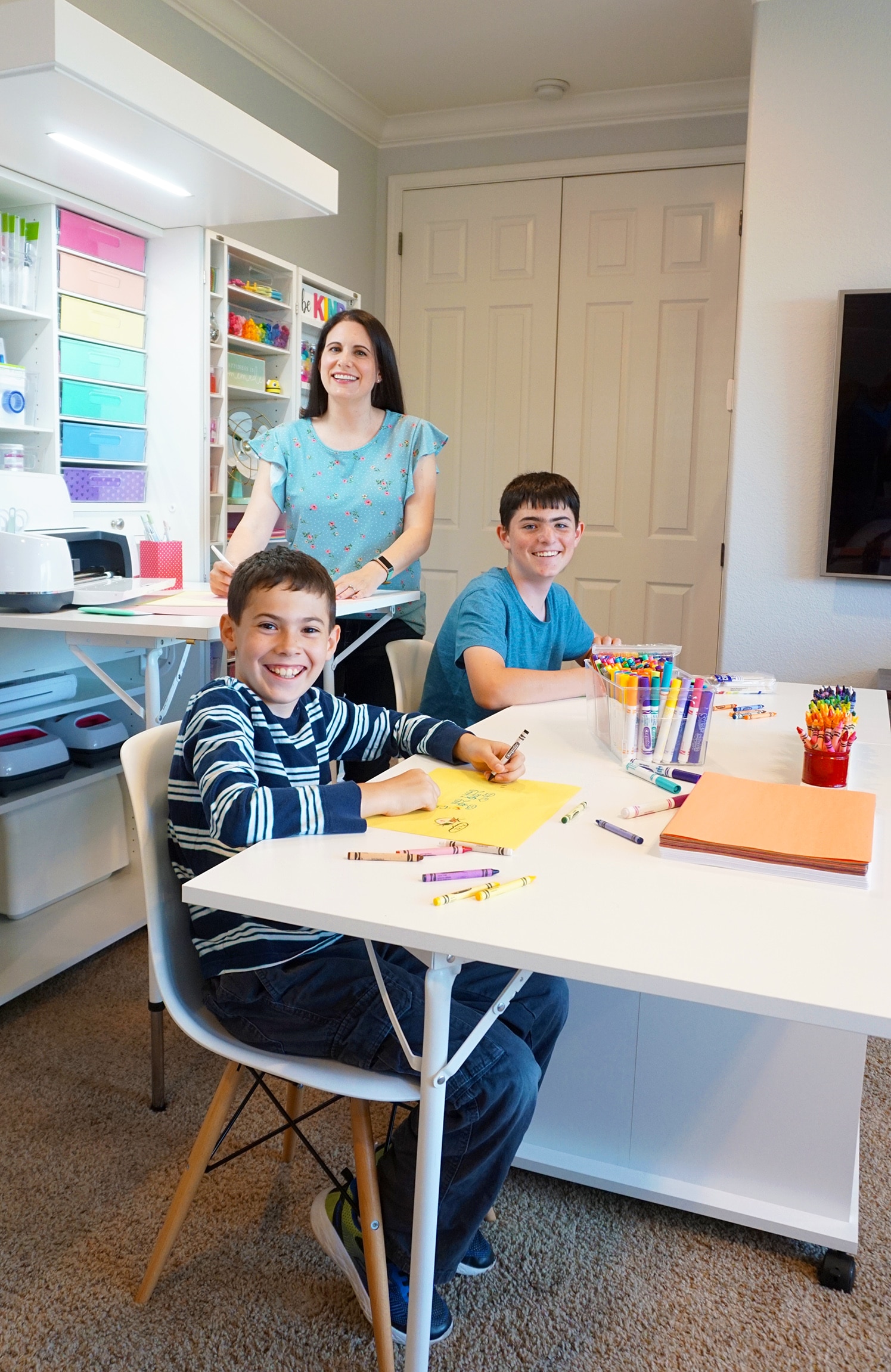 We've been using it almost every day now, and they LOVE it!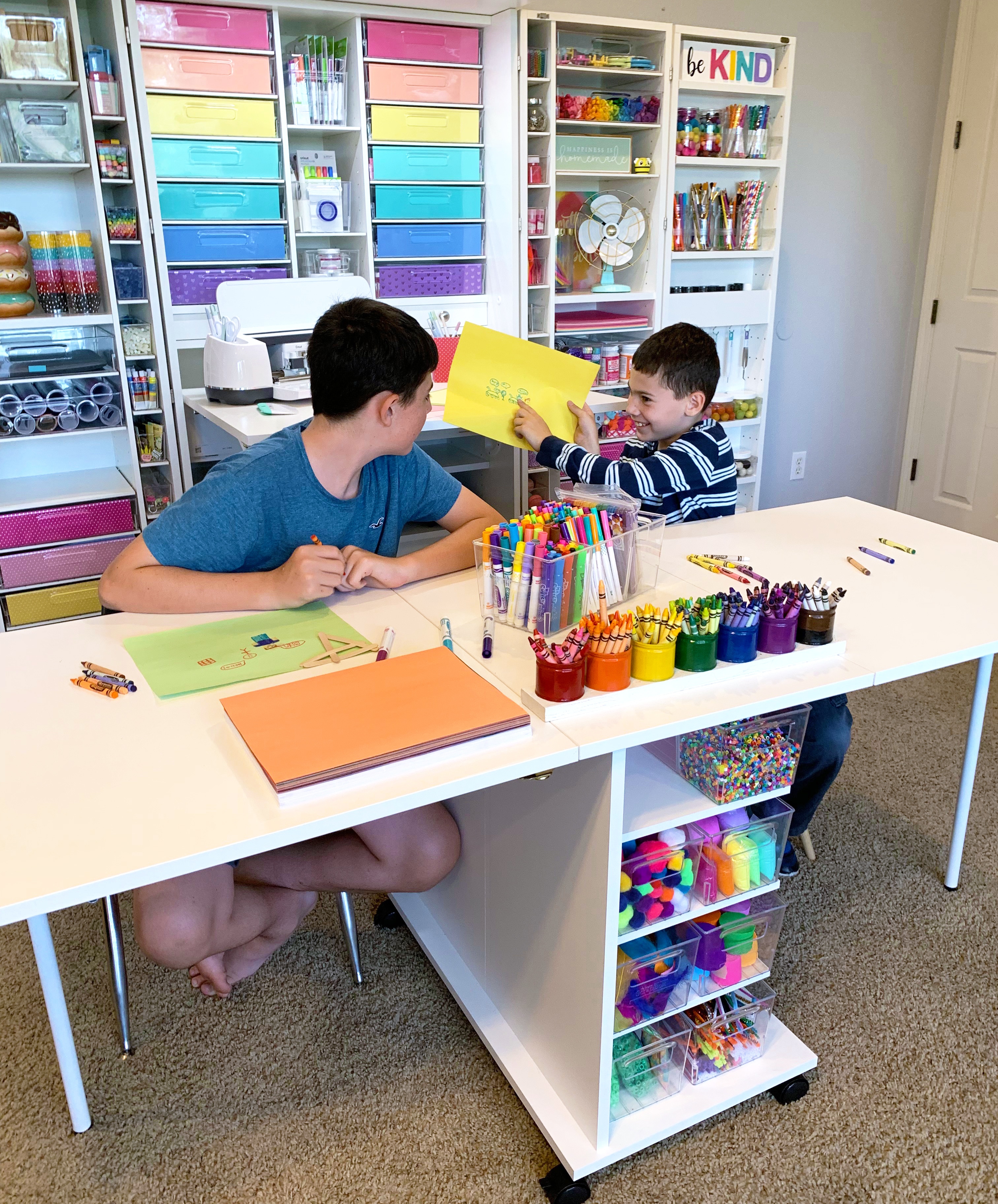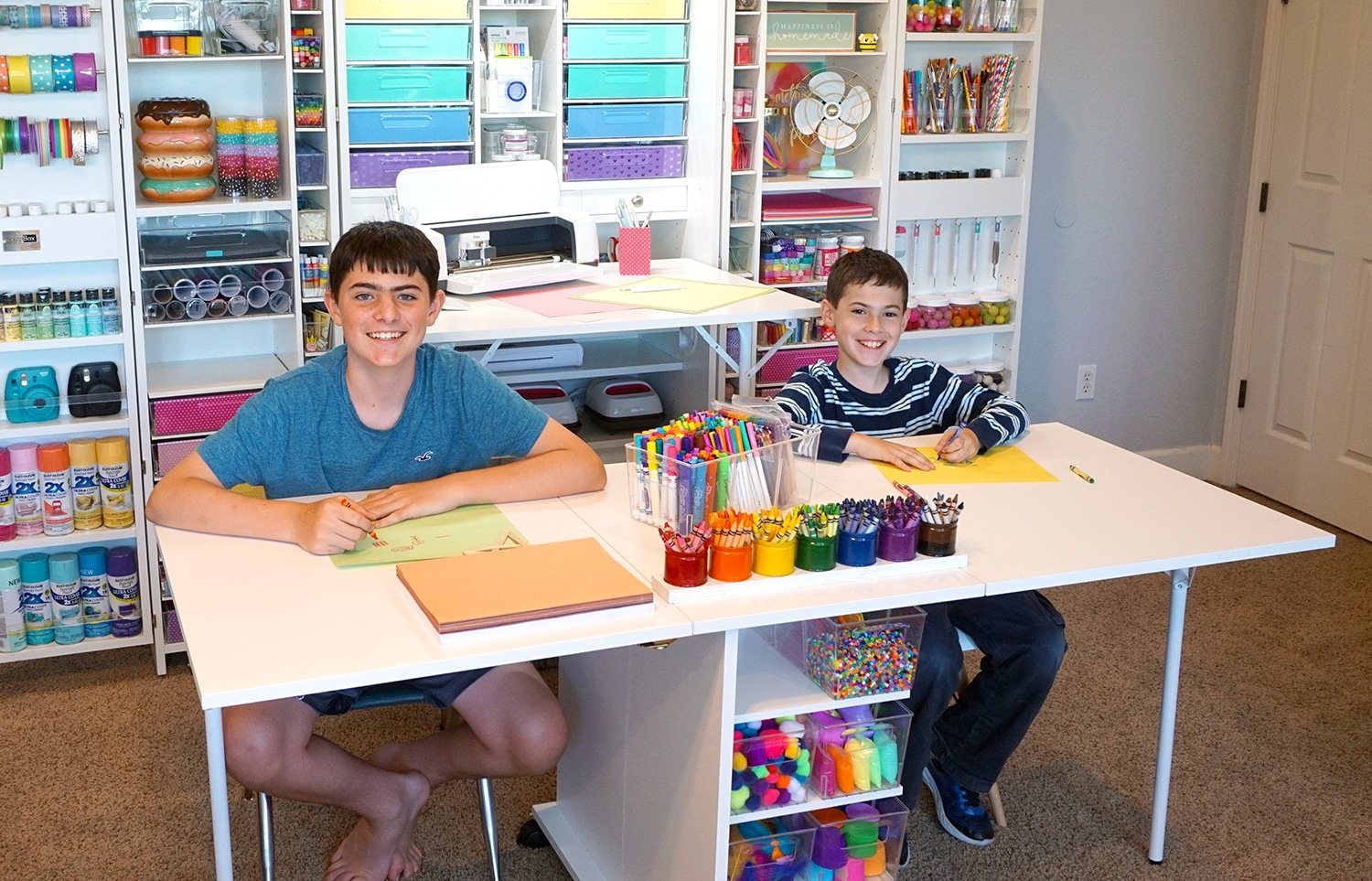 There's plenty of room for the kids to spread out all of their favorite supplies, and it's super easy to swap out the bins whenever they want to start a different kind of project. (Bonus: the bins are also interchangeable with the DreamBox!)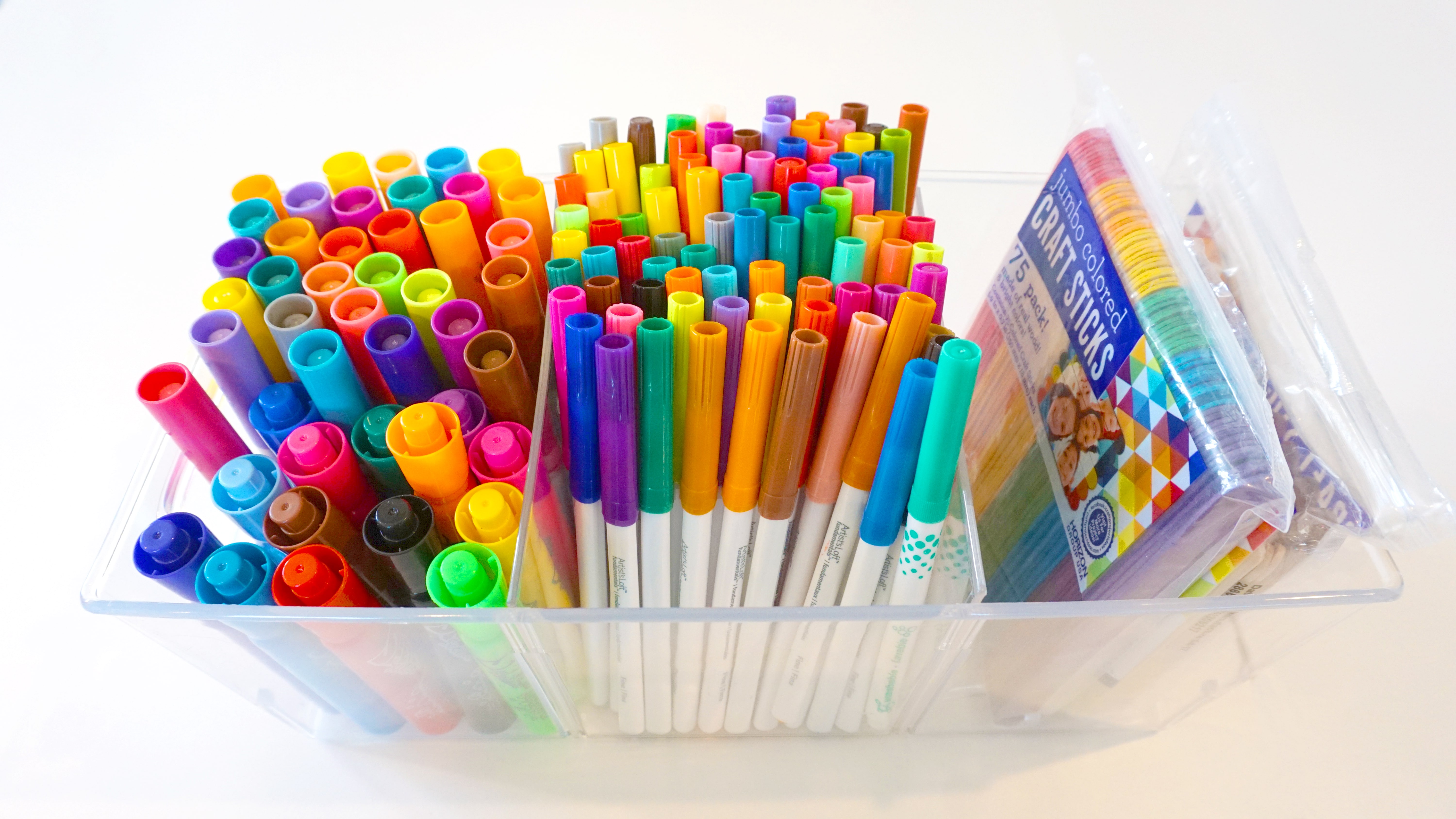 The DreamCart comes with 8 deep acrylic totes and 5 shallow totes that are perfect for holding all of your supplies. The deep totes are great for markers, craft sticks, glue, and SO much more; the shallow totes are perfectly sized to neatly hold 12×12 paper, watercolor paints, and other large supplies. Each deep tote also comes with removable dividers so you can customize your storage options even further.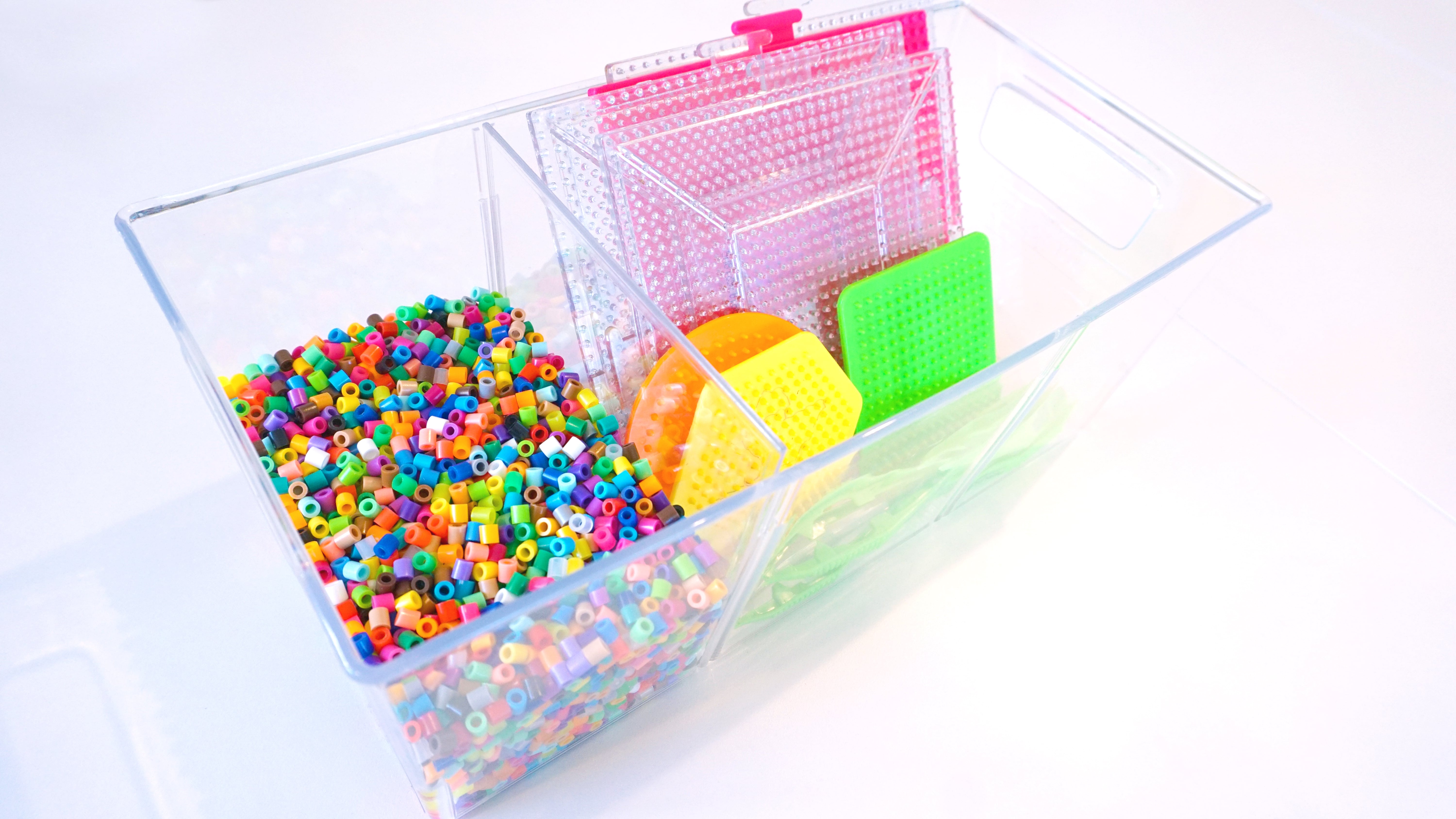 I love that the dividers allow me to section each tote to hold all of the related supplies together in one place!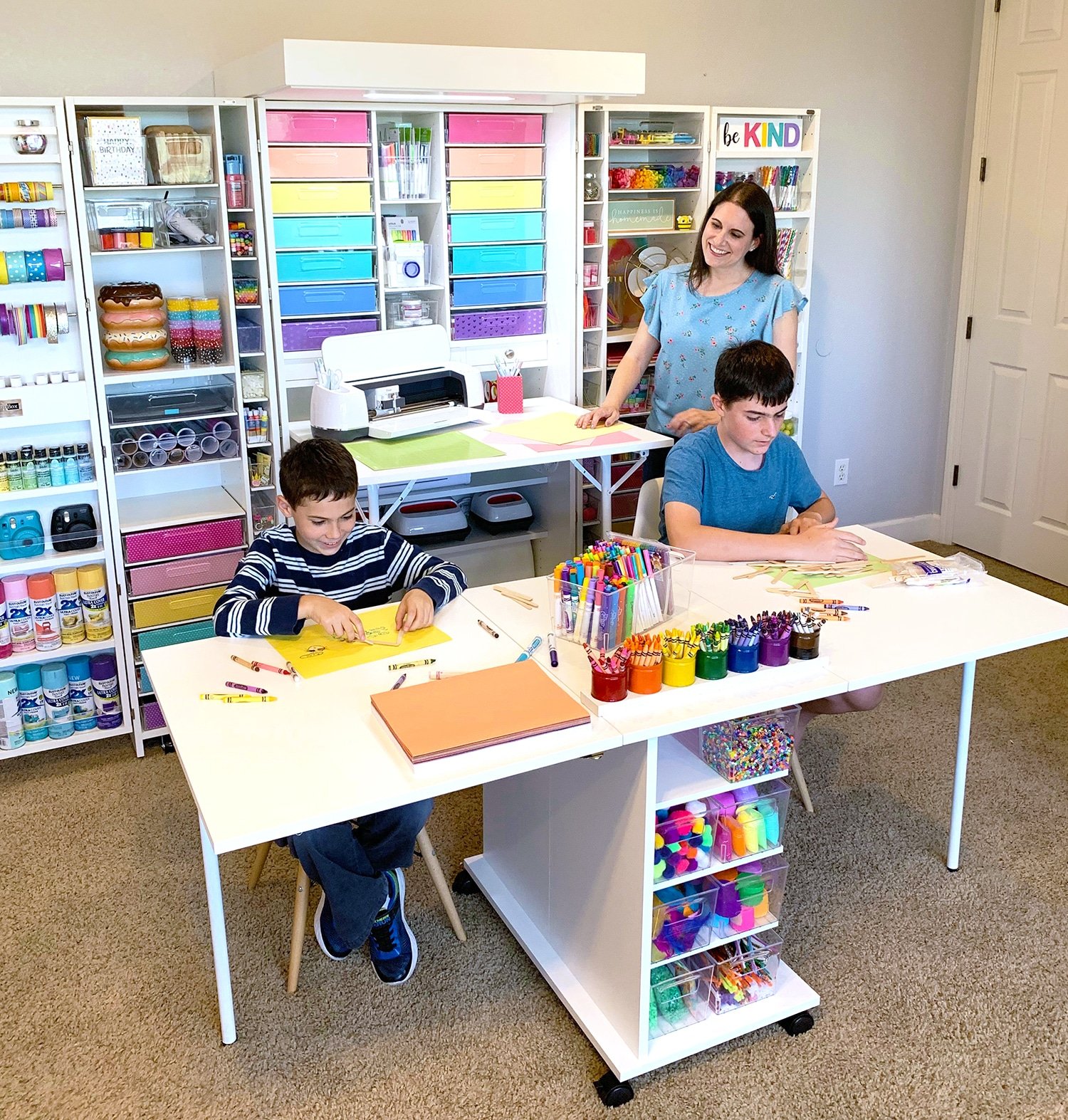 I've been cherishing these sweet moments where everyone is in their own creative zone, but we're also able to enjoy each other's company at the same time. The DreamCart is a wonderful way to bring the family together for some quality time!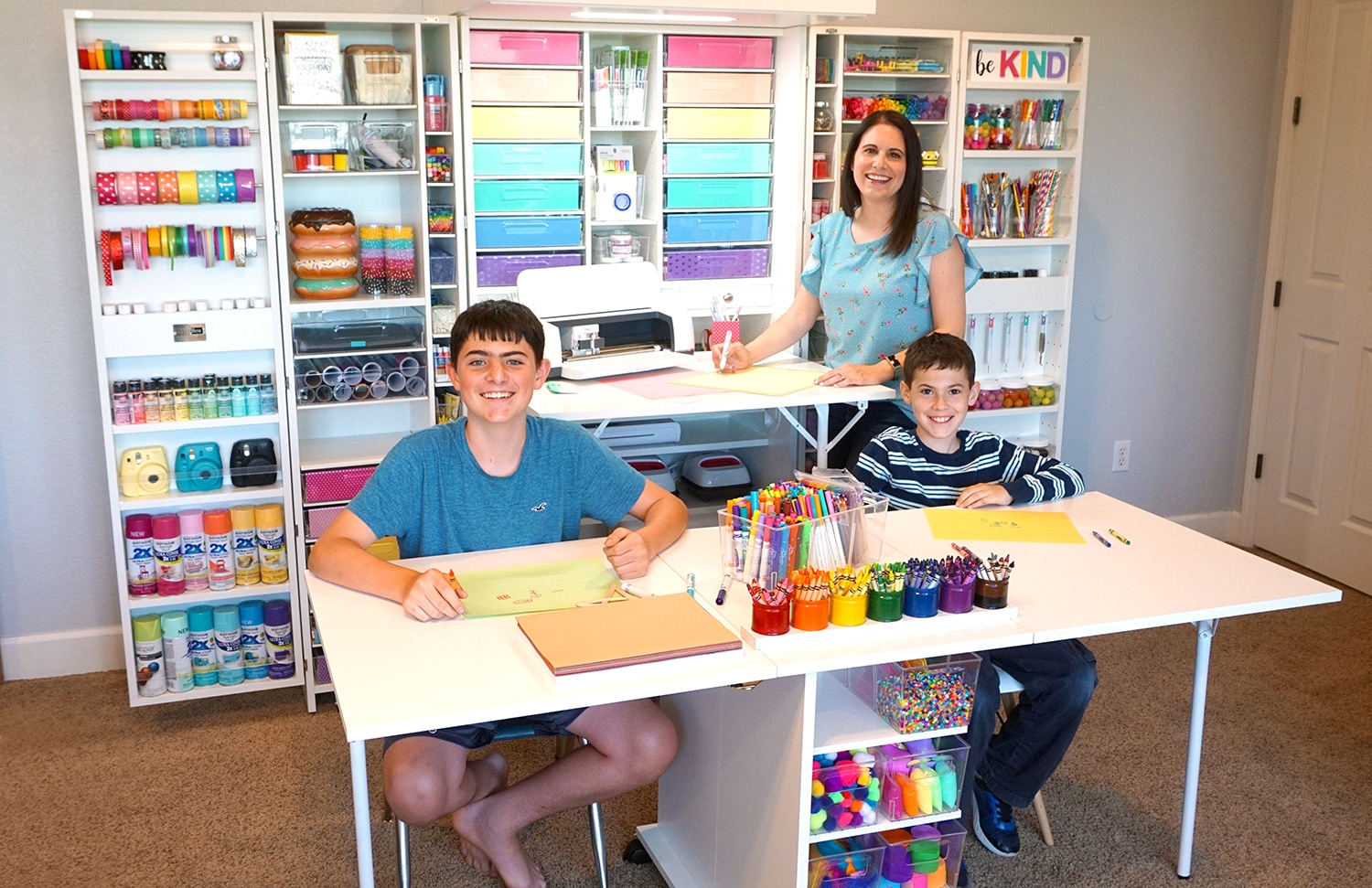 The combination of the DreamBox and the DreamCart is a great way for our family to craft and get creative together in the same space! Of course, when the kids aren't around, I'm sure I'll find LOTS of ways that I can use it on my own as well! 😉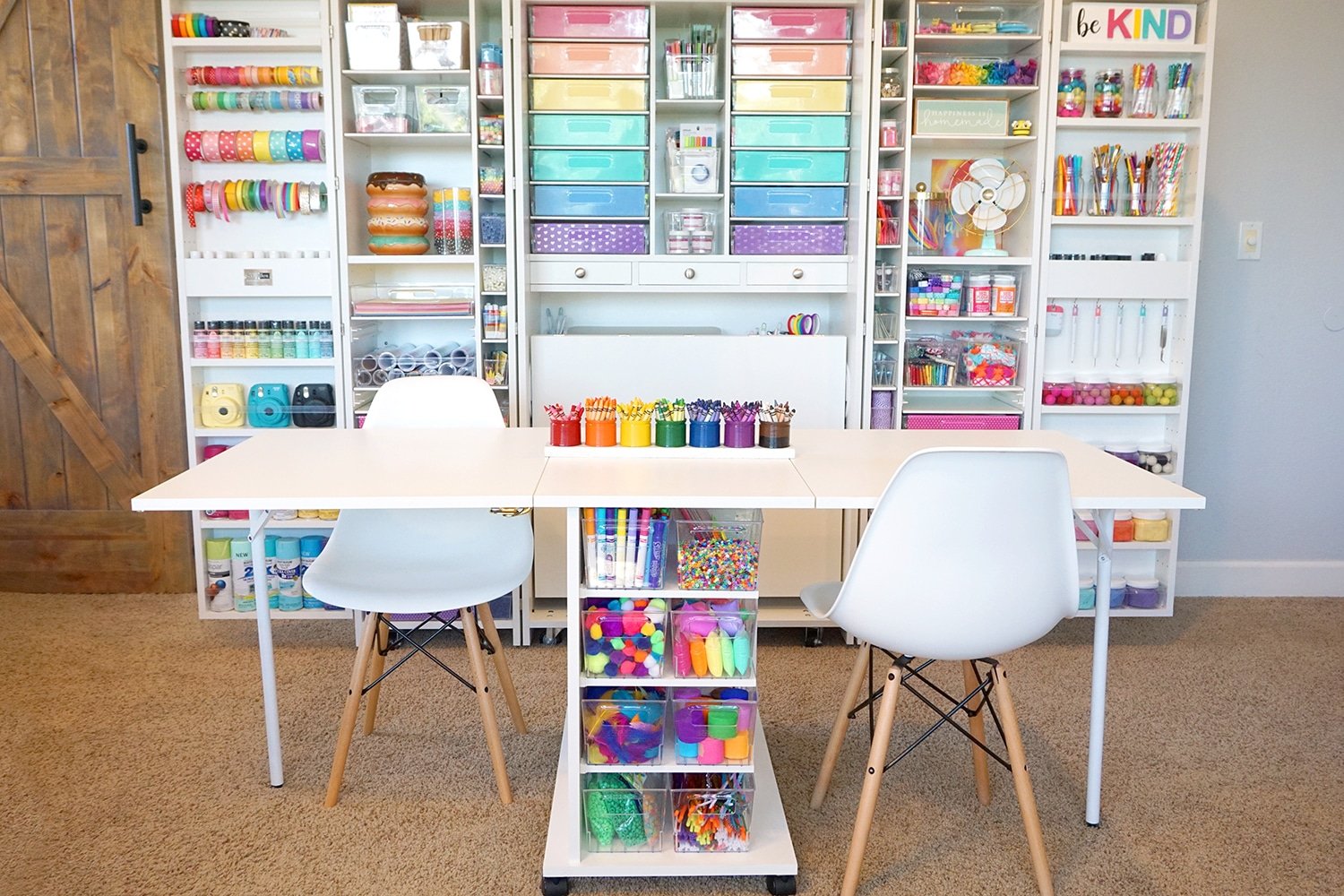 Because the DreamCart and the DreamBox fold up so nicely and compactly, we can go from this setup…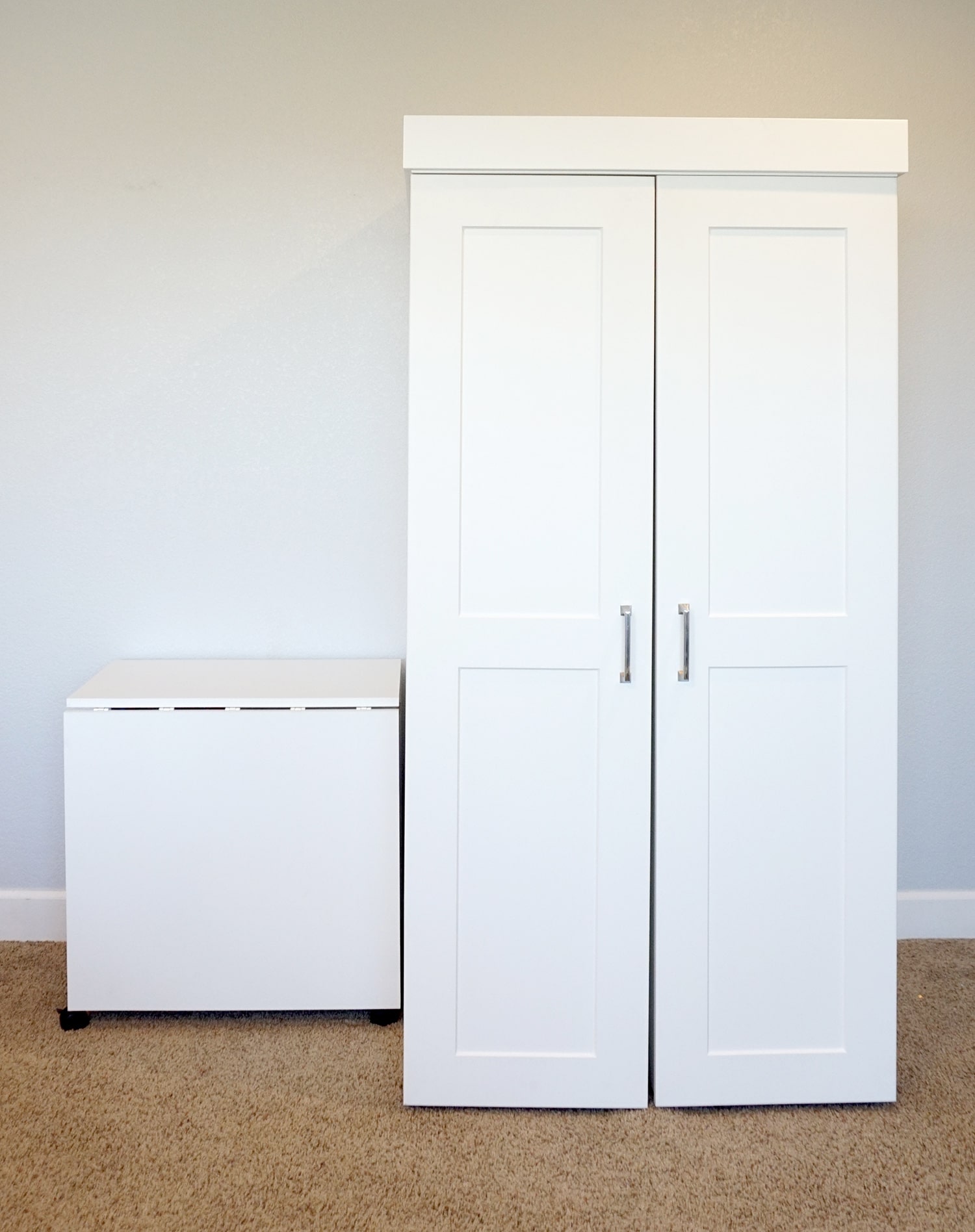 …to this one in a matter of minutes! The transformation is pretty incredible!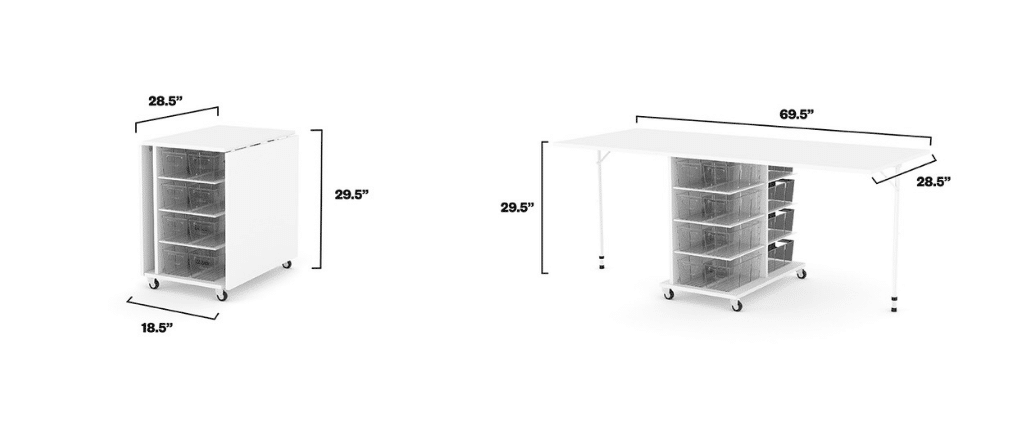 We have the two-leaf DreamCart, and I can't recommend it highly enough! It really has been a total game-changer for us! If you're trying to decide between the one-leaf and two-leaf versions, here are some dimensions to help make your decision easier!
Huge DreamCart and DreamBox Savings Below!
We have some SUPER HOT deals on the DreamCart and the DreamBox for you today! To celebrate the launch of the DreamCart, The Original Scrapbox is offering a FREE $100 bonus accessory package to the first 100 people who purchase a DreamCart!
PLUS, save $50 on your DreamCart purchase when you use the coupon code HAPPINESS50 at checkout!
The Original Scrapbox is also offering $100 off if you purchase the DreamBox and DreamCart combo, and you can save an additional $100 with the discount code HAPPINESS at checkout. That's a $200 savings!
We are head over heels for our DreamCart, and we know that you're going to fall in love with it, too! We'd love to know what you would use yours for – let us know in the comments below!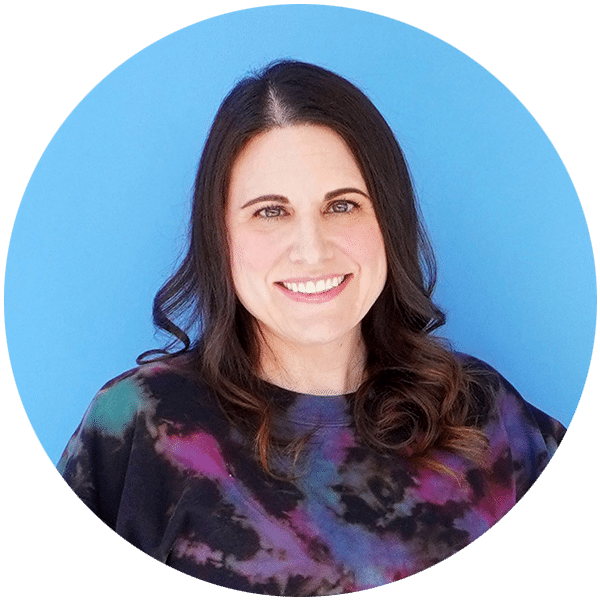 Heidi Kundin has captivated the hearts of millions with her colorful and inspiring approach to crafting, celebrations, and family fun. With over 15 years of experience, Heidi's website has become a must-visit destination for those seeking quick and easy creative ideas and last-minute solutions. Her warm personality shines through her posts, inviting readers to join her on a creative journey that's fun, rewarding, and achievable.