Adult Reward Stickers – Free Printable!
This post and its photos may contain affiliate links. As an Amazon associate I earn from qualifying purchases. If you make a purchase through these links, I may receive a small commission at no extra cost to you!
Free Printable Adult Rewards Stickers – celebrate the fact that you made it through the week alive! You deserve a grown-up rewards sticker!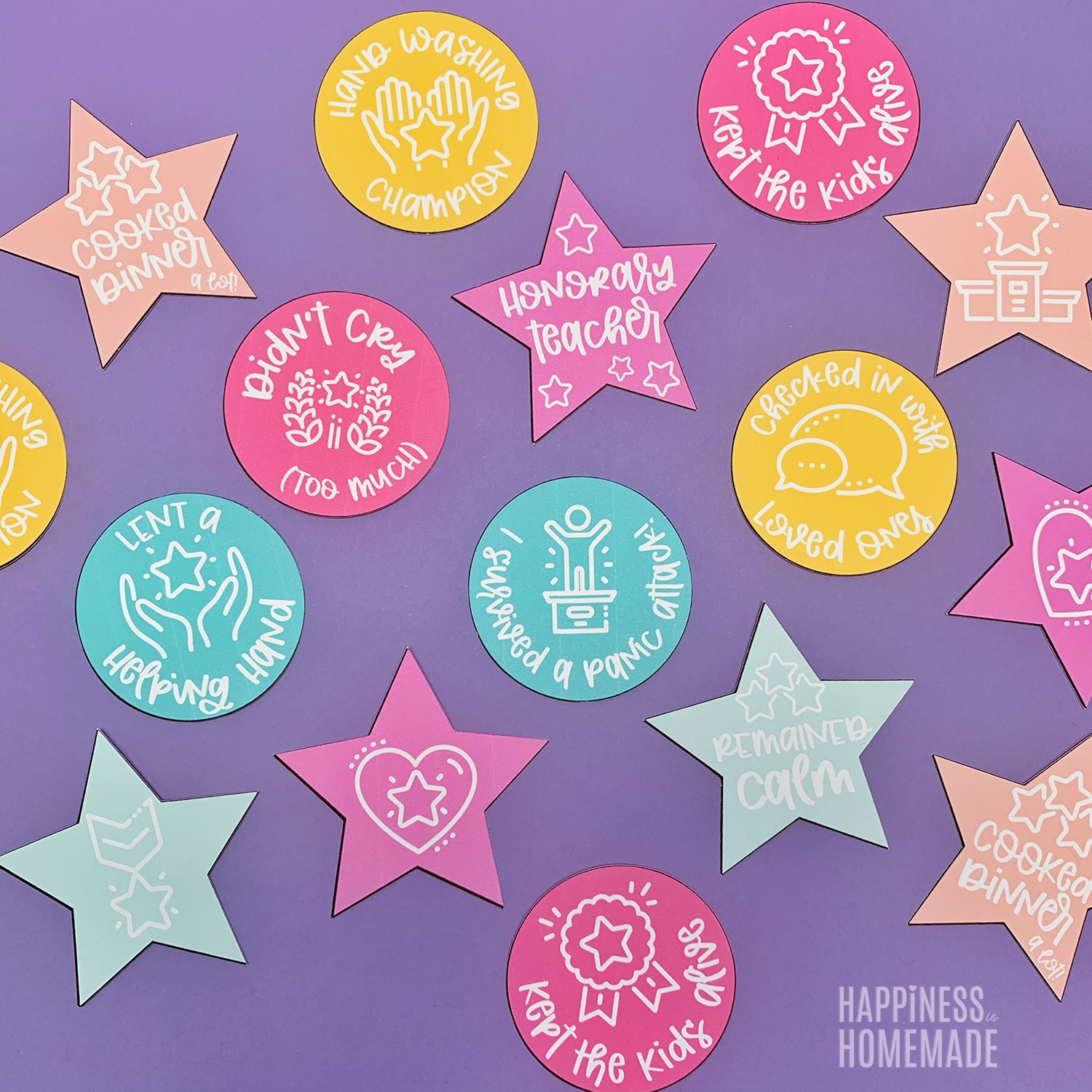 Free Printable Adult Reward Stickers
Congratulations! If you're here, it must mean that you survived this crazy week! 🎉
It's been a doozy, hasn't it? I think everyone deserves an Adult Reward Sticker for making it through!
Really, though, go print one out. You've earned it!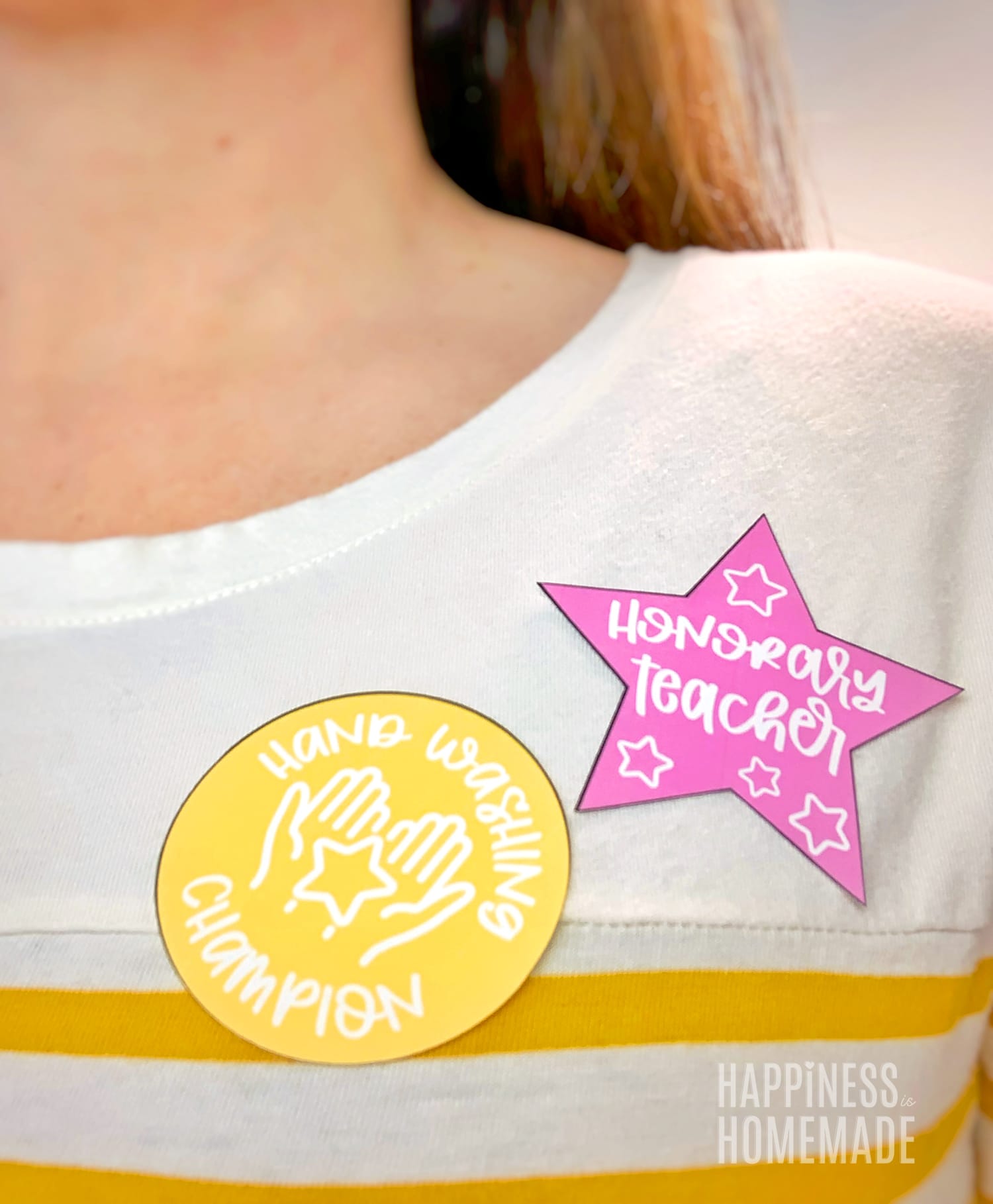 I definitely win the "Hand Washing Champion" reward sticker this week! And now that we're homeschooling our three boys once again, I totally deserve the "Honorary Teacher" sticker, too.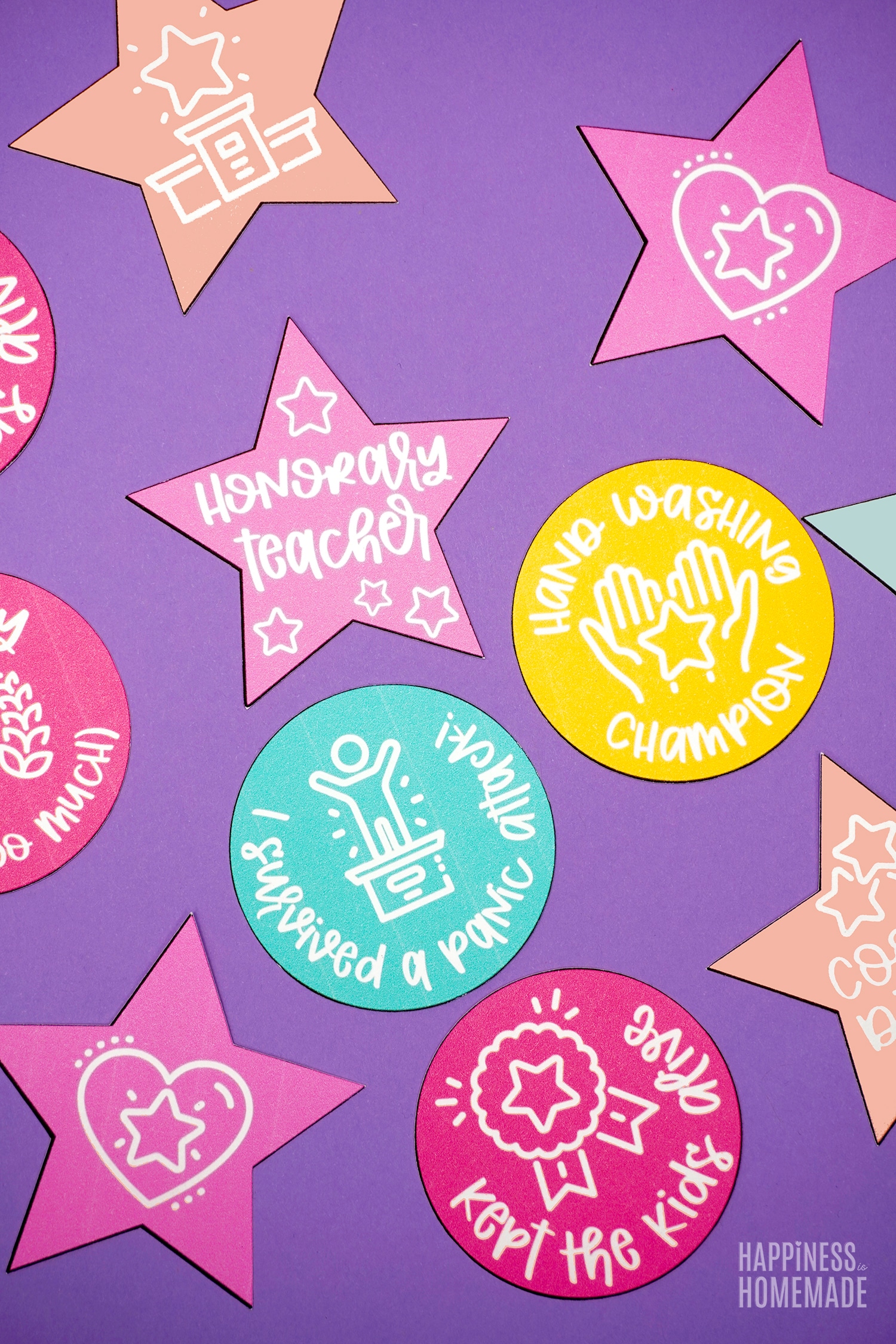 Did you survive a panic attack? Keep the kids alive? Cook dinner (a LOT!)? You deserve a sticker (or six or seven!)!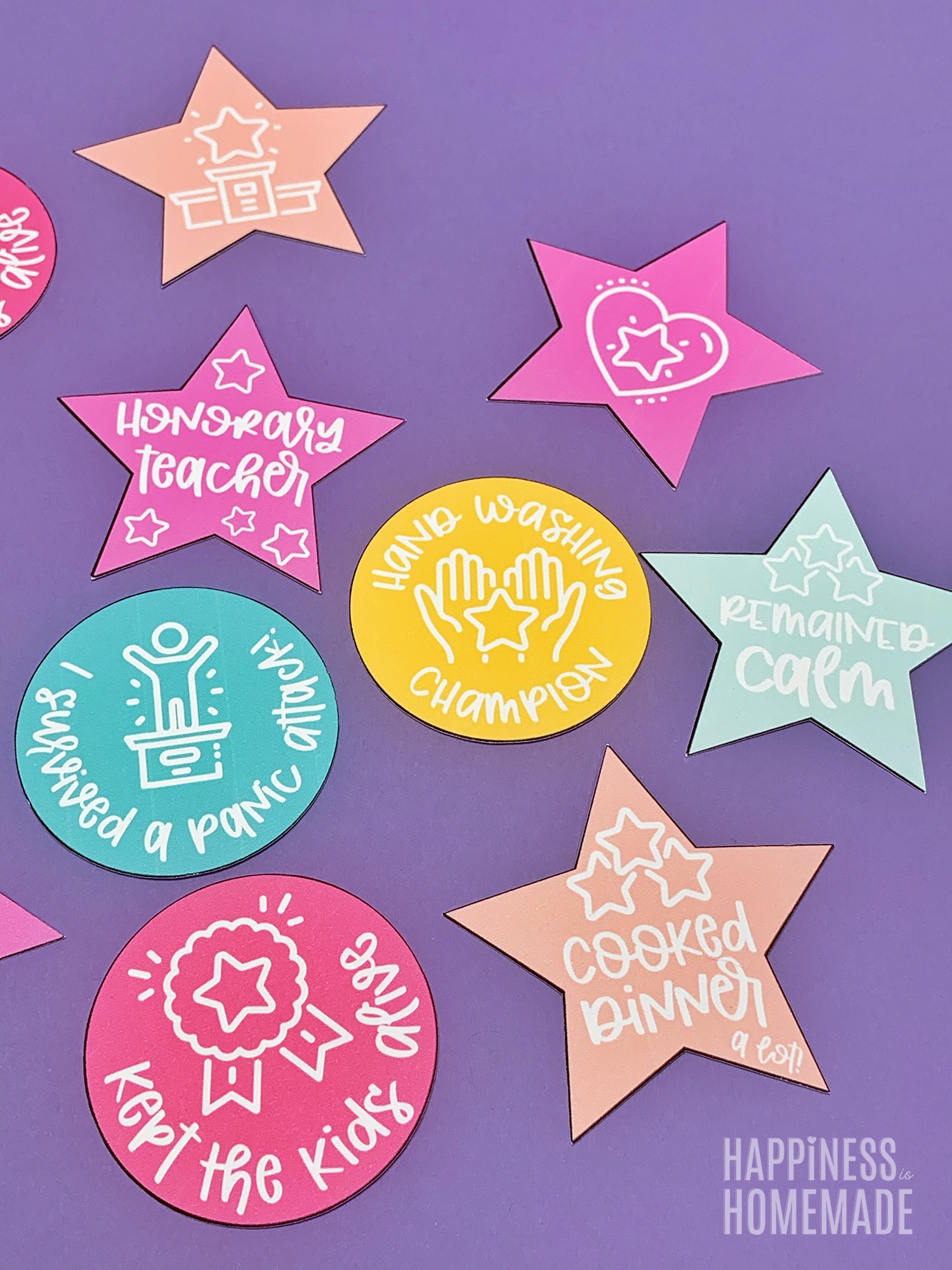 Really, though, this week has been full of overnight changes and new situations, and I sincerely hope that you and your family are adjusting well and making the best of them. 💛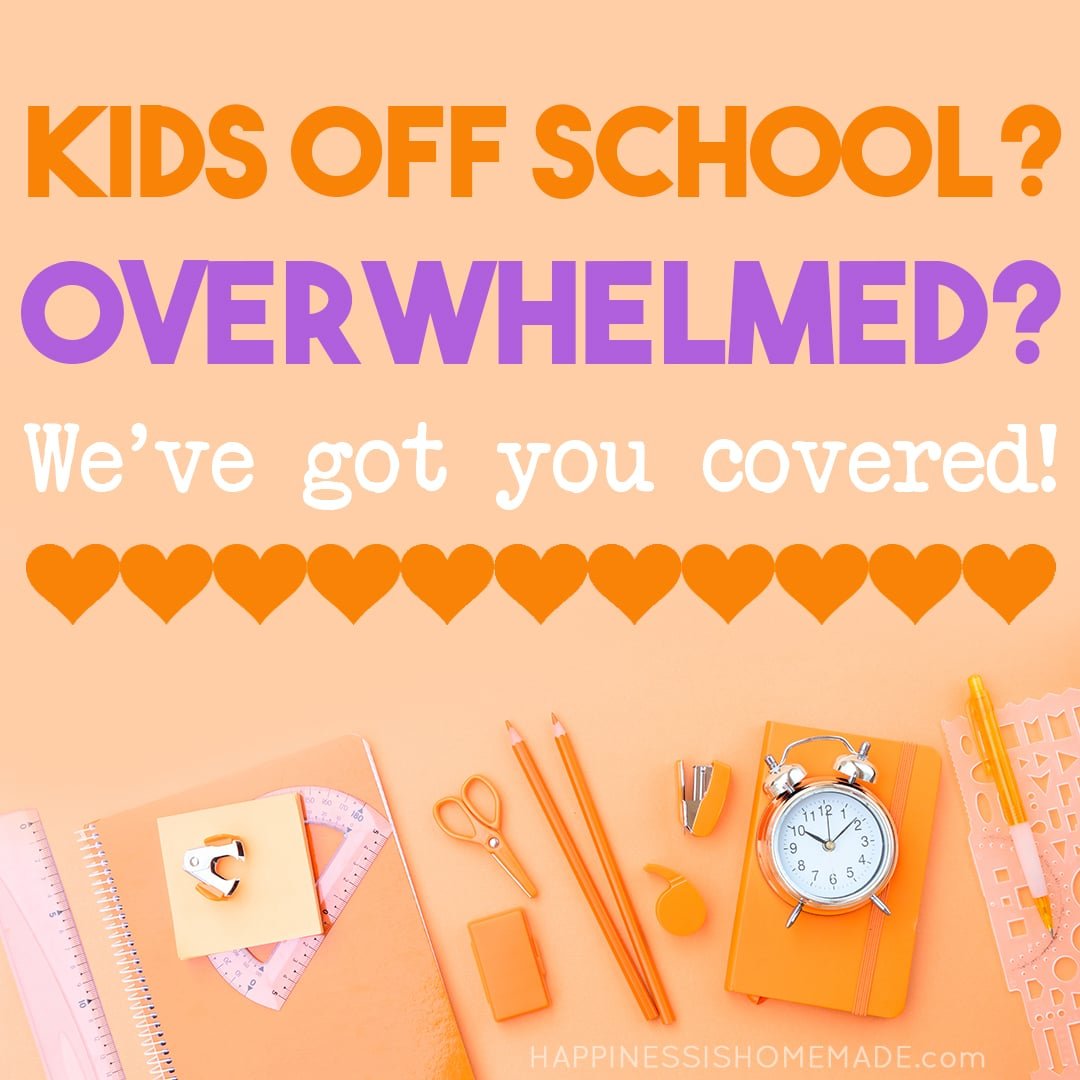 If you are feeling overwhelmed with homeschooling, working from home, and trying to keep everyone safe and entertained 24/7, we've got you covered! Our 30 Days of Family Sanity Savers email series delivers fun family activities, homeschool lessons, easy recipes, and work-at-home tips and tricks right to your inbox each morning. We're here to help!
Printable Reward Stickers for Adults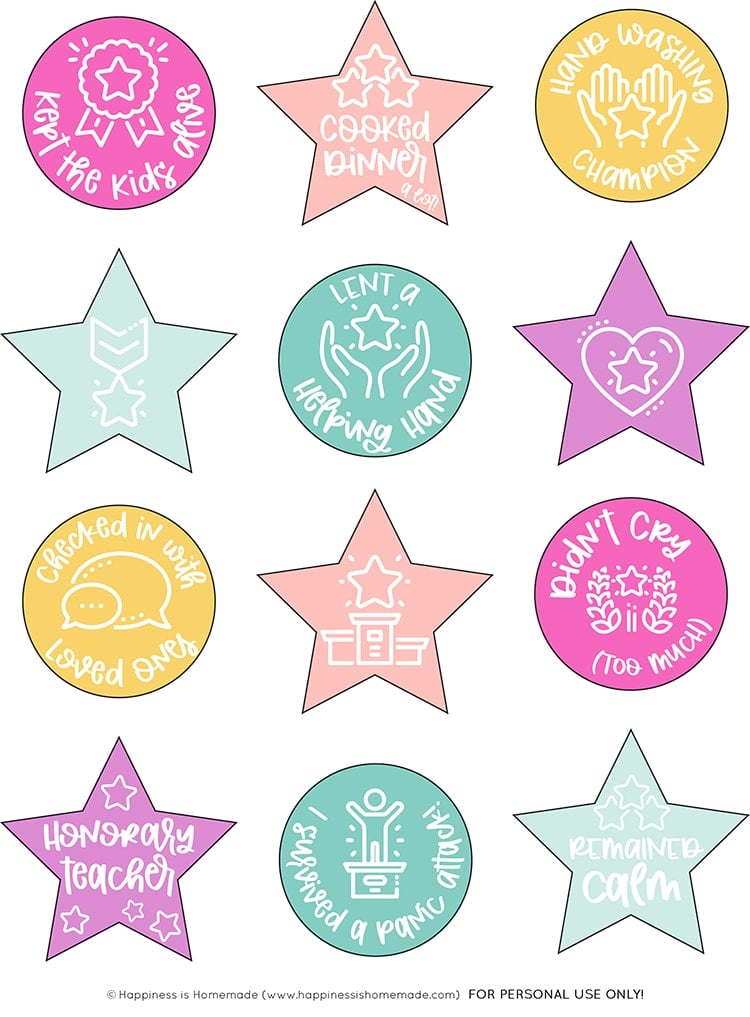 The Adult Rewards Sticker download includes a PDF file for printing and two PNG files that can be used with your Cricut machine for a quick Print Then Cut project. If you've never used Print Then Cut before, check back with us next week – we'll be sharing a full step-by-step tutorial (spoiler alert: it's super easy!).
To get the FREE Printable Adult Rewards Stickers, enter your name and email address into the form below and click the "Get It Now!" button!
I hope you have a wonderful weekend!

You May Also Like: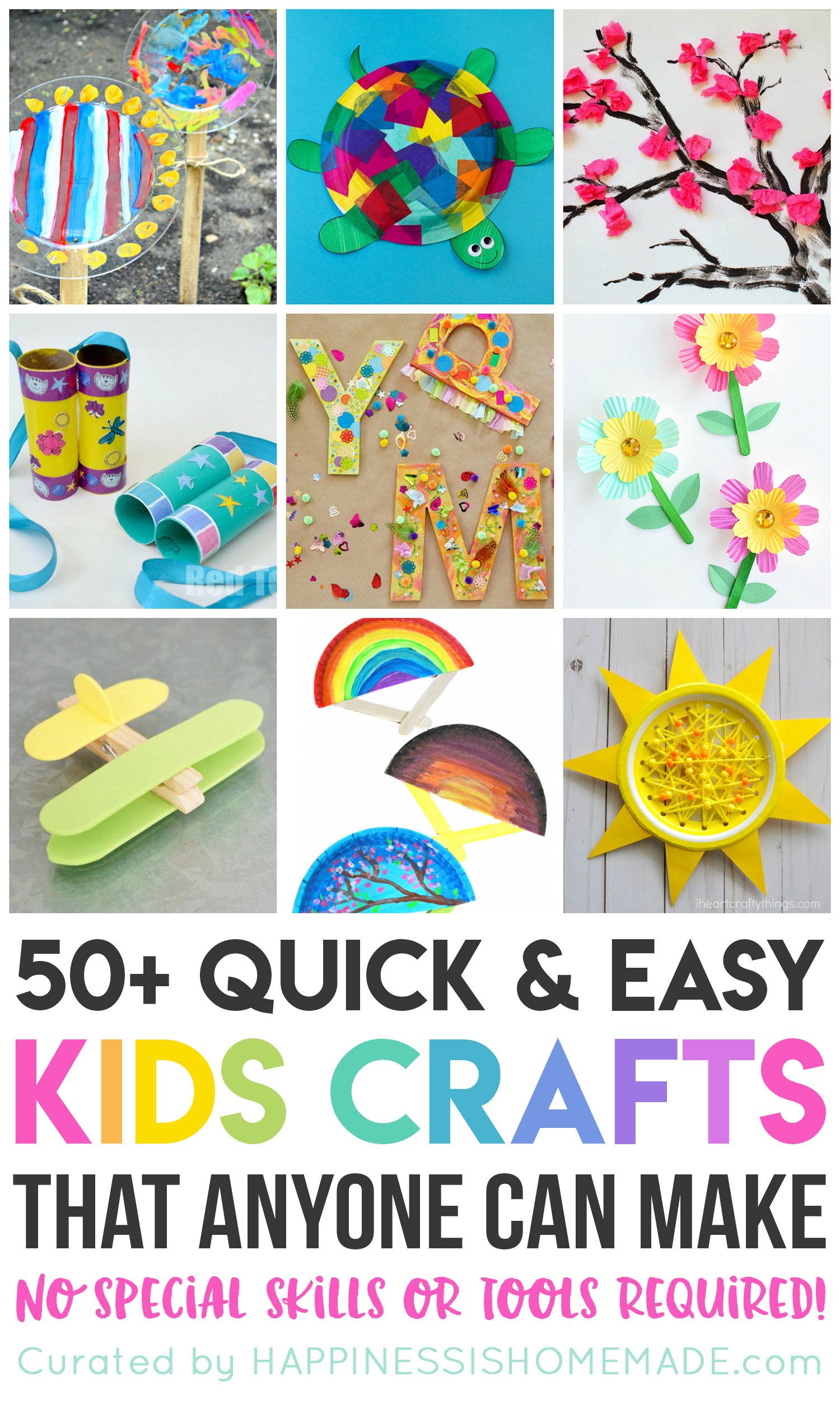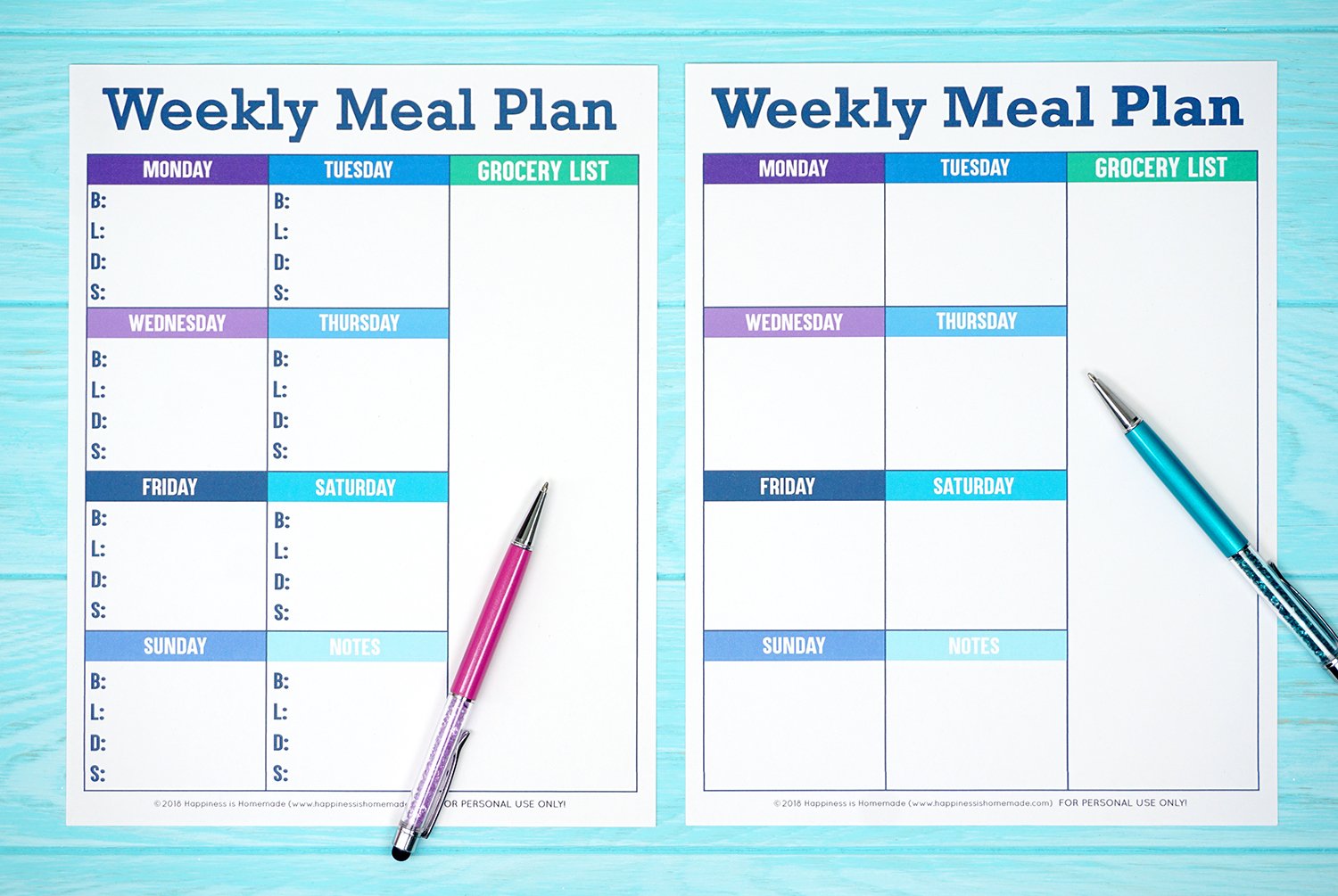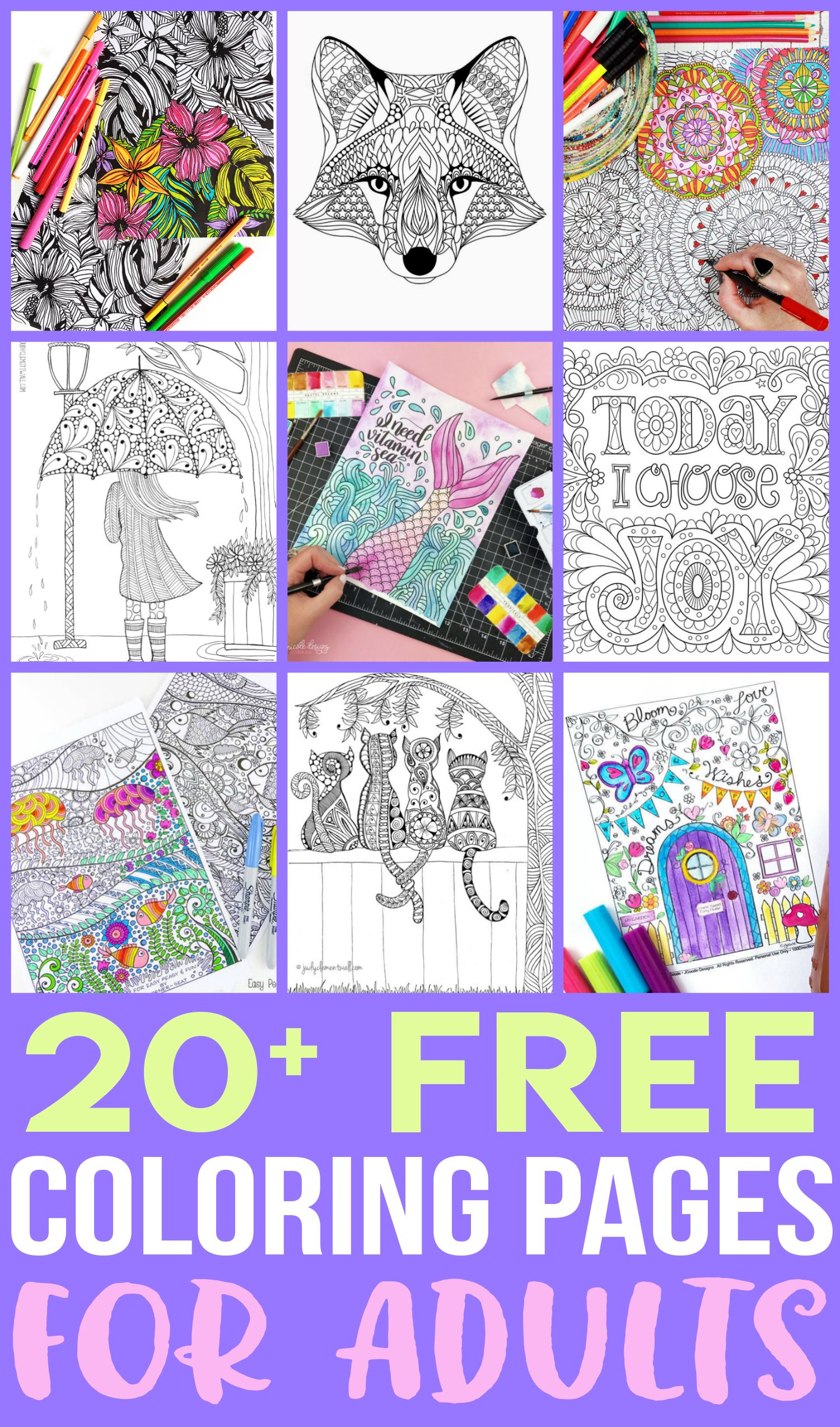 20+ Free Adult Coloring Pages (they're a great stress reliever!)
Pin these Adult Rewards Stickers for Later!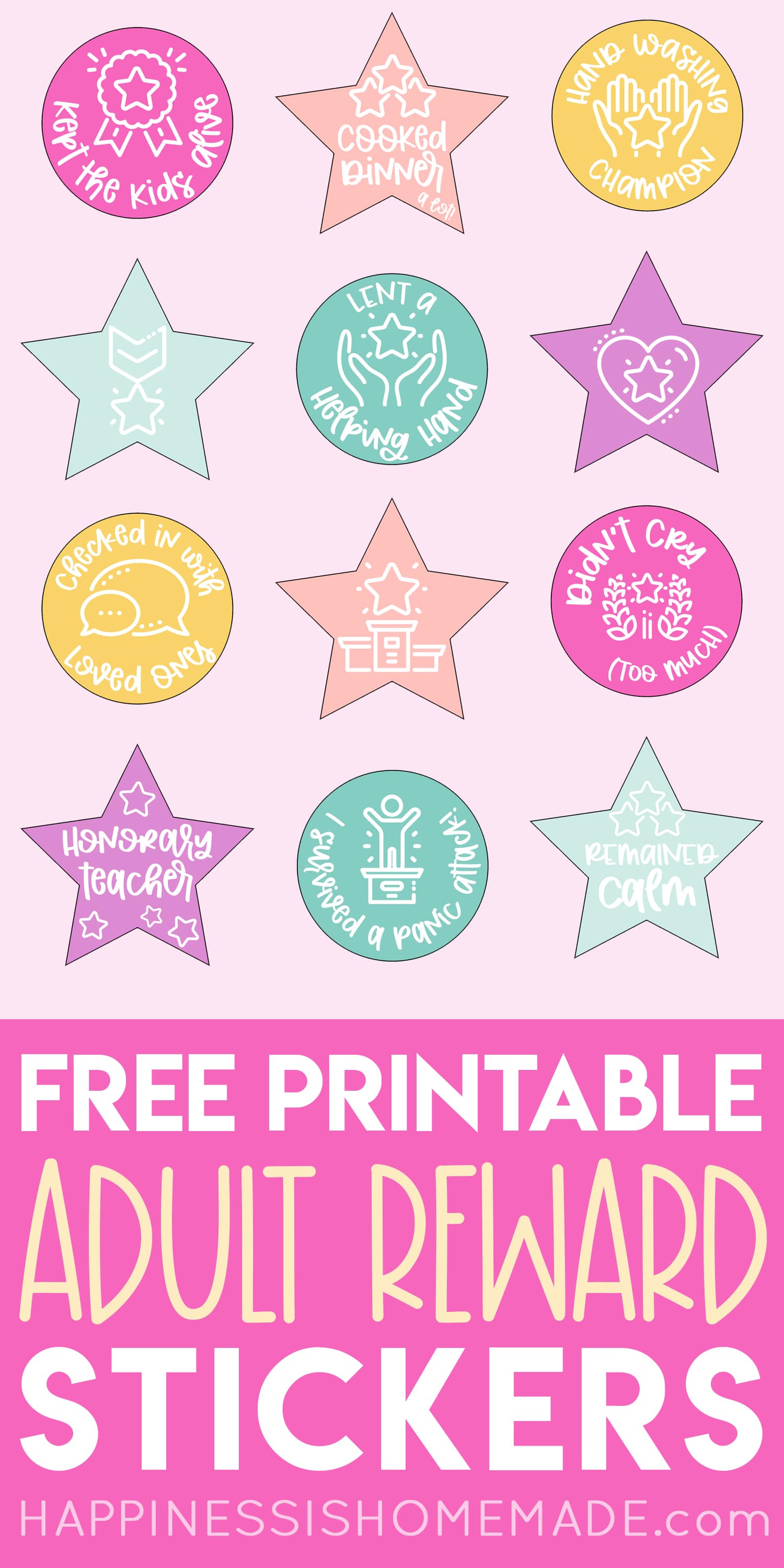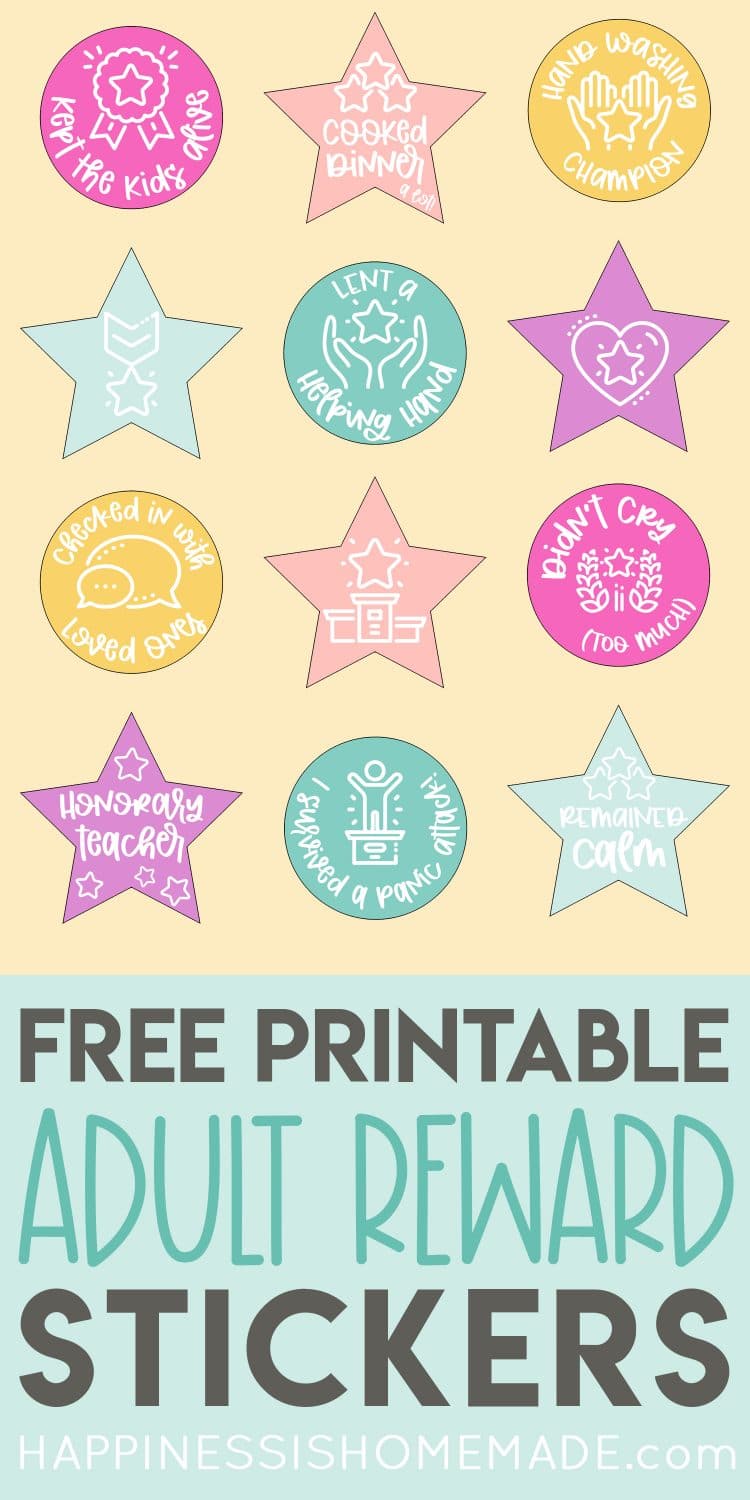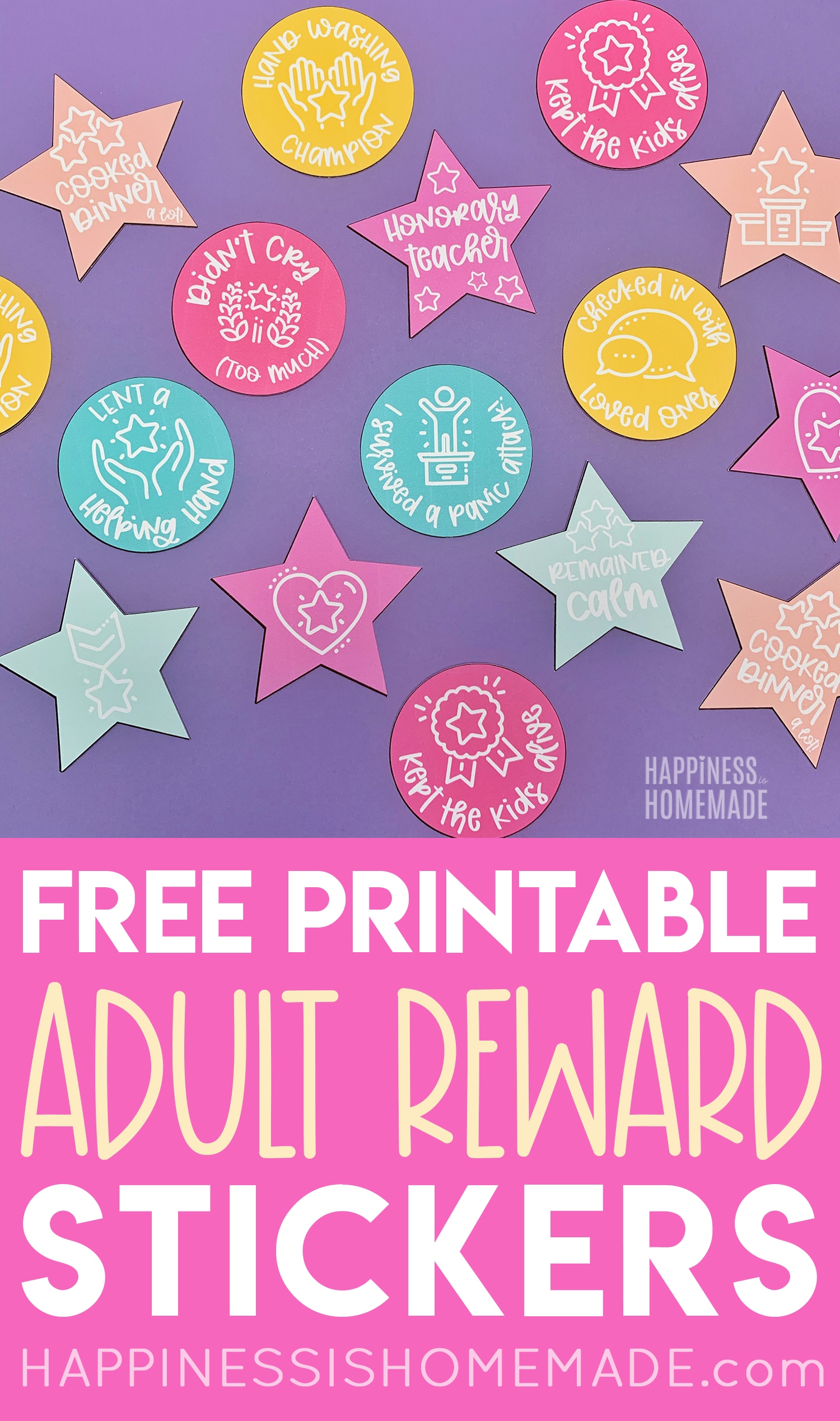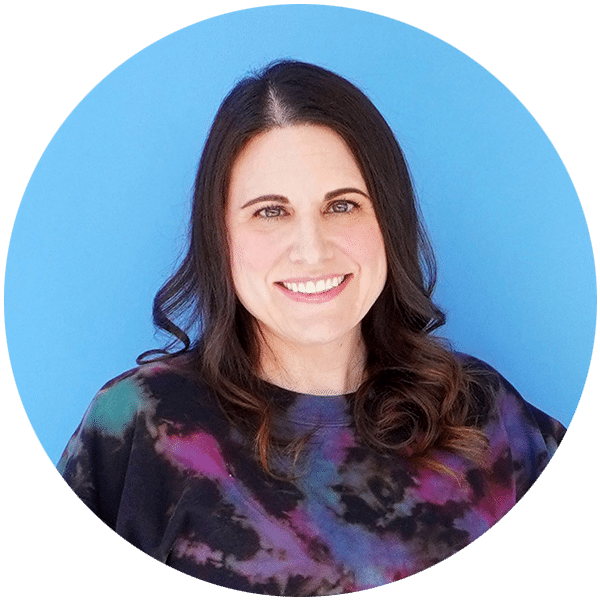 Heidi Kundin has captivated the hearts of millions with her colorful and inspiring approach to crafting, celebrations, and family fun. With over 15 years of experience, Heidi's website has become a must-visit destination for those seeking quick and easy creative ideas and last-minute solutions. Her warm personality shines through her posts, inviting readers to join her on a creative journey that's fun, rewarding, and achievable.