Printable Weekly Meal Planner Template
This post and its photos may contain affiliate links. As an Amazon associate I earn from qualifying purchases. If you make a purchase through these links, I may receive a small commission at no extra cost to you!
Need some help with meal planning? Get our FREE Printable Weekly Meal Planner Template (with grocery list!) to help guide you in your weekly menu plan choices!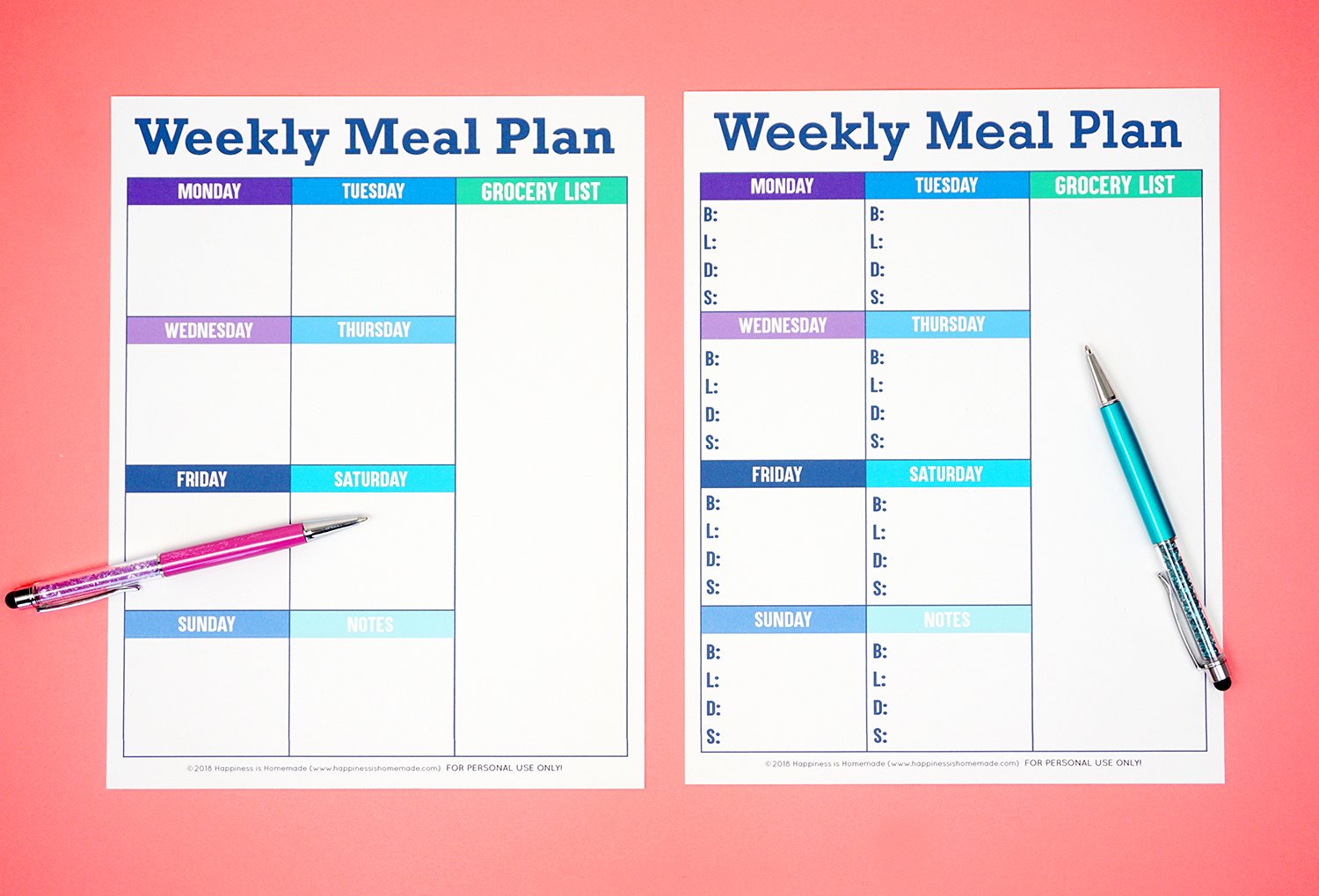 Printable Weekly Menu Planner Template
Are you hoping to get better organized this year and get busy meal times under control? We've got just the thing to help you out! Use our FREE Printable Weekly Meal Planner Template to make your weekly menu planning easy peasy!
(Pssst…if you want to make things even easier, check out our Beginner Fitness Jumpstart series, complete with ready-to-go dinner menu plans and weekly workouts!)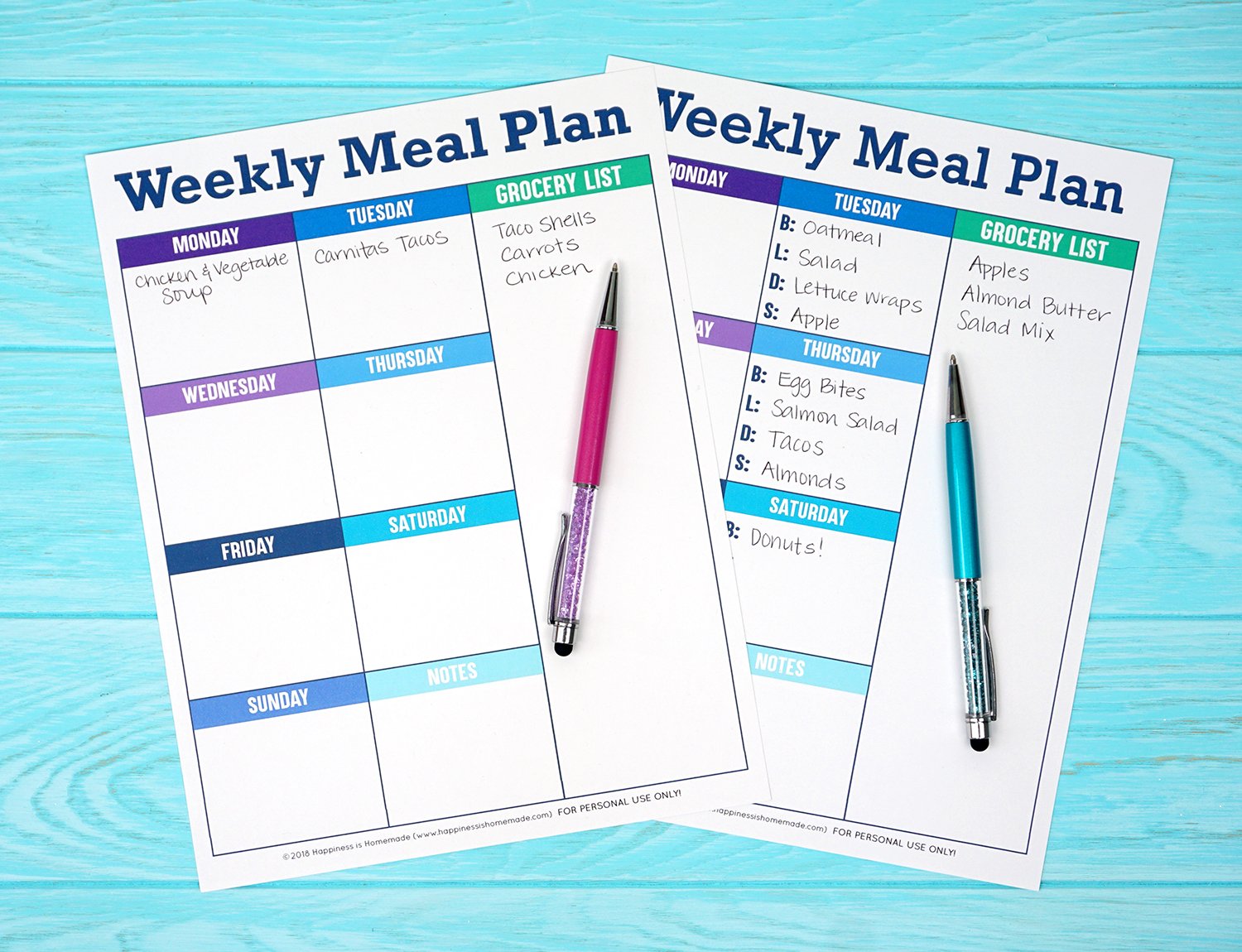 The printable meal planner comes with two different versions – one with large blank squares for each day and one with "B, L, D, and S" marked on it to designate meals and snacks. Both options come with a grocery list in the side bar, so as you're planning your meals, you can add any needed items to the grocery list – all in one place!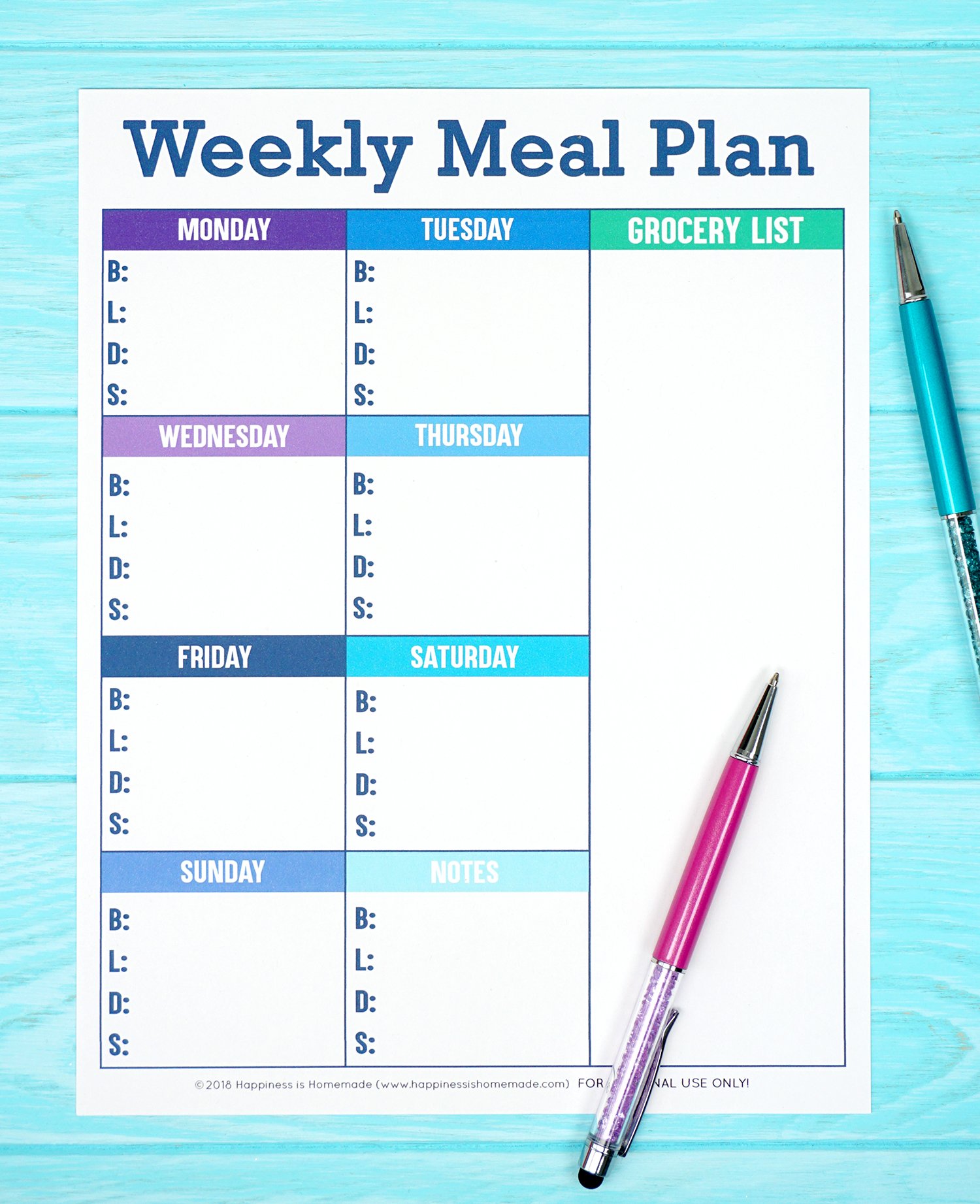 In the past, I've used printable meal planners to plan our family's weekly dinners, and I've always just used a planner with one big box for each day. However, this year I am embarking on a health journey that will require me to better track ALL of my meals, so this meal planner template with "breakfast, lunch, dinner, and snacks" already marked out will be a huge help!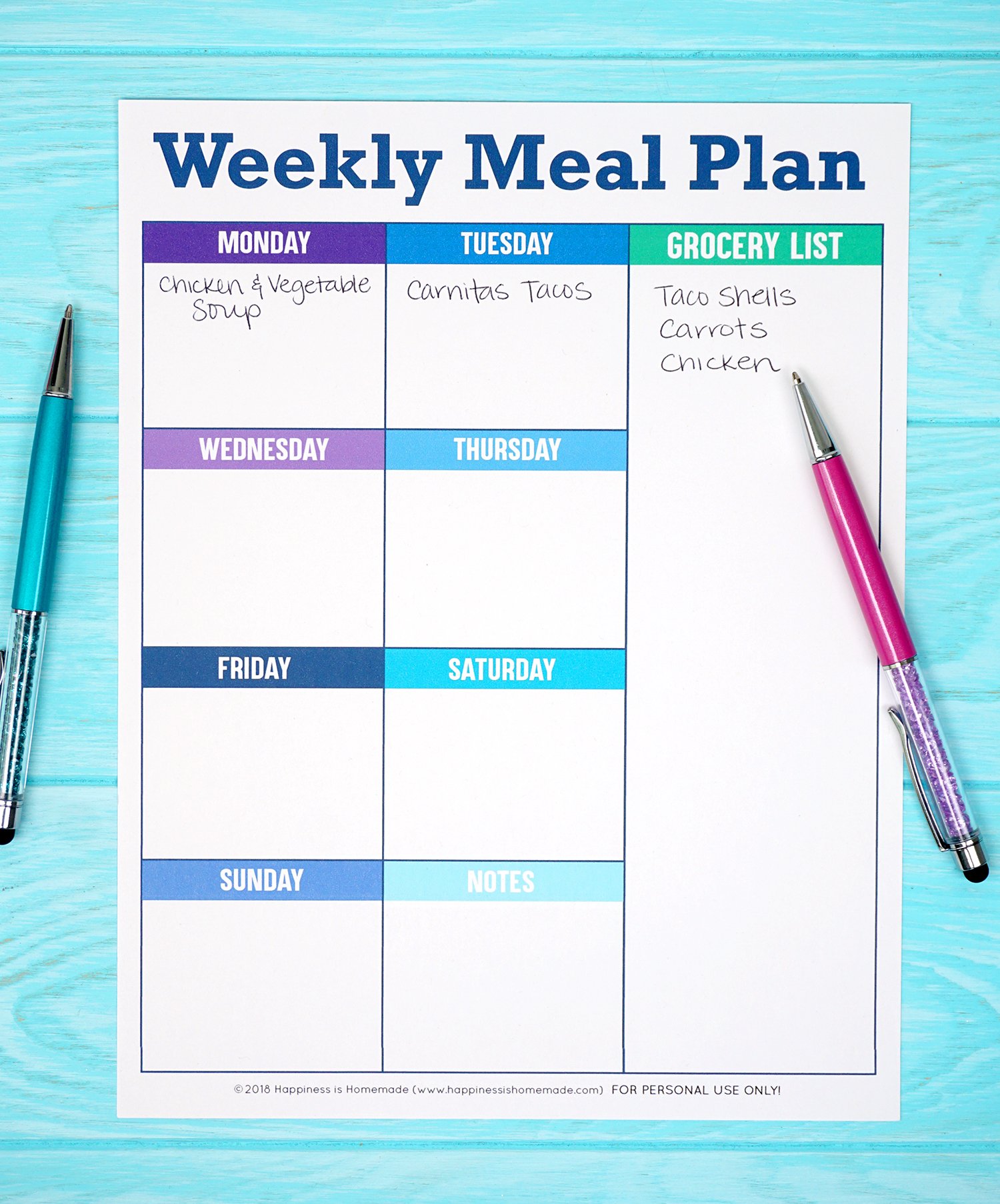 Of course, if you don't need all of those different designations, the "one big box" method is still a great option, too!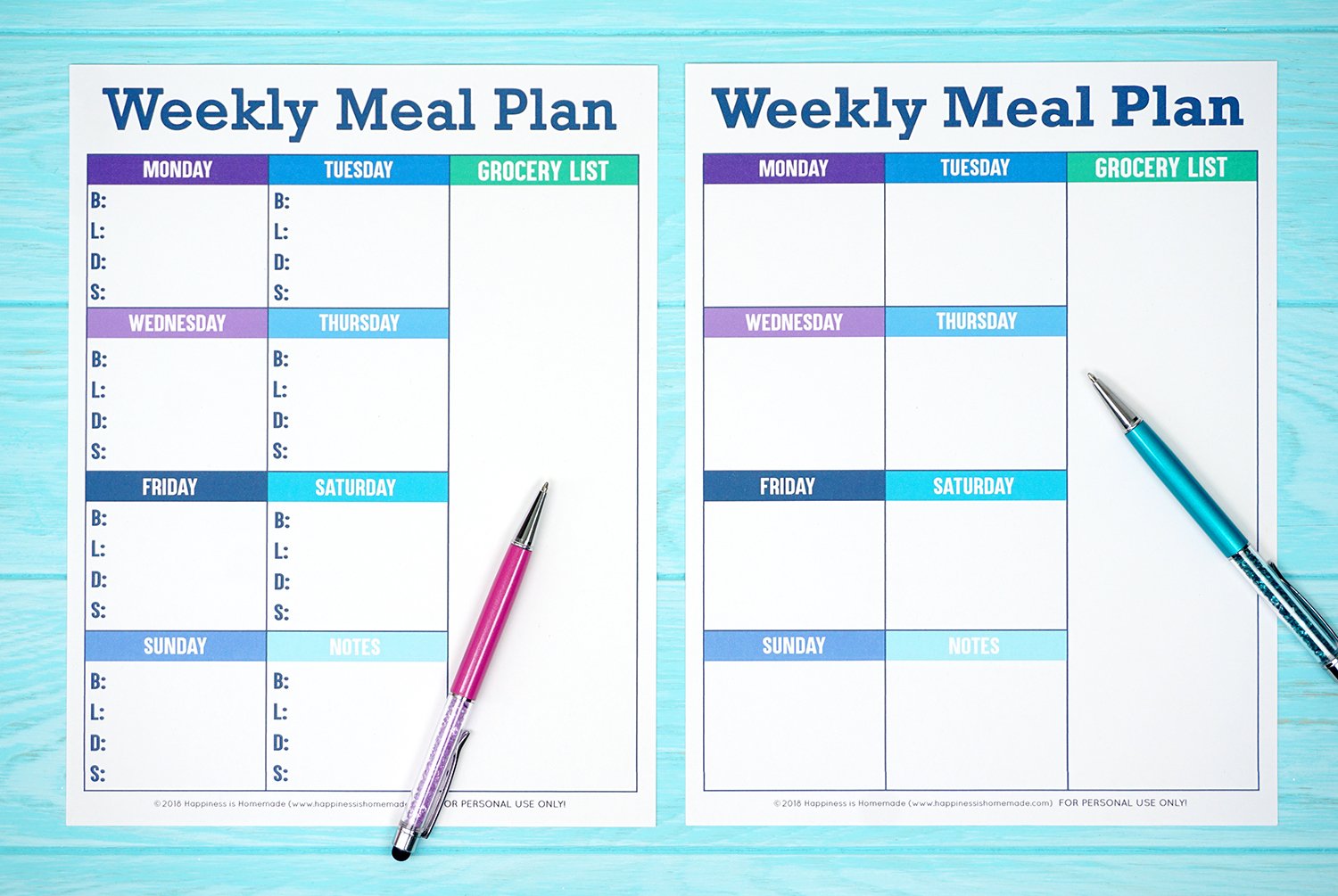 I like to save all of my old weekly meal plans in a small binder, that way, when it's time to plan this week's menu, I can open up my binder and see lots of different options right in front of me (AND a bonus grocery list, too!). Just a quick and easy time-saving tip from me to you!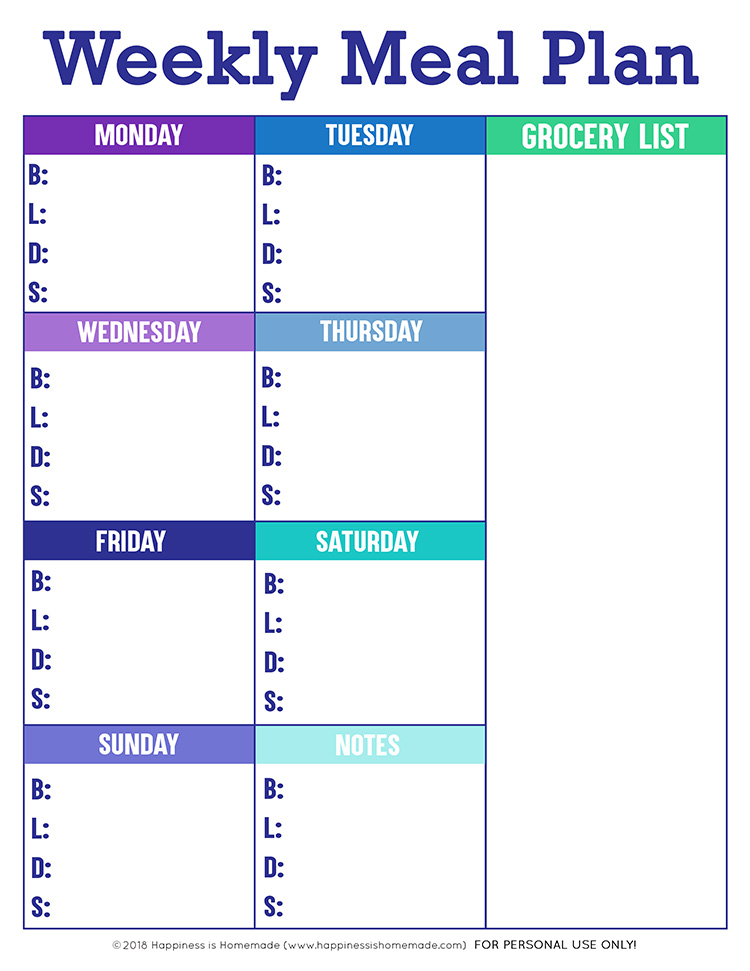 To get instant access to the free printable menu planner templates, enter your name and email into the box below and click the "GET IT NOW!" button!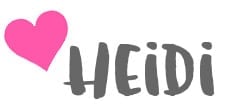 You May Also Like: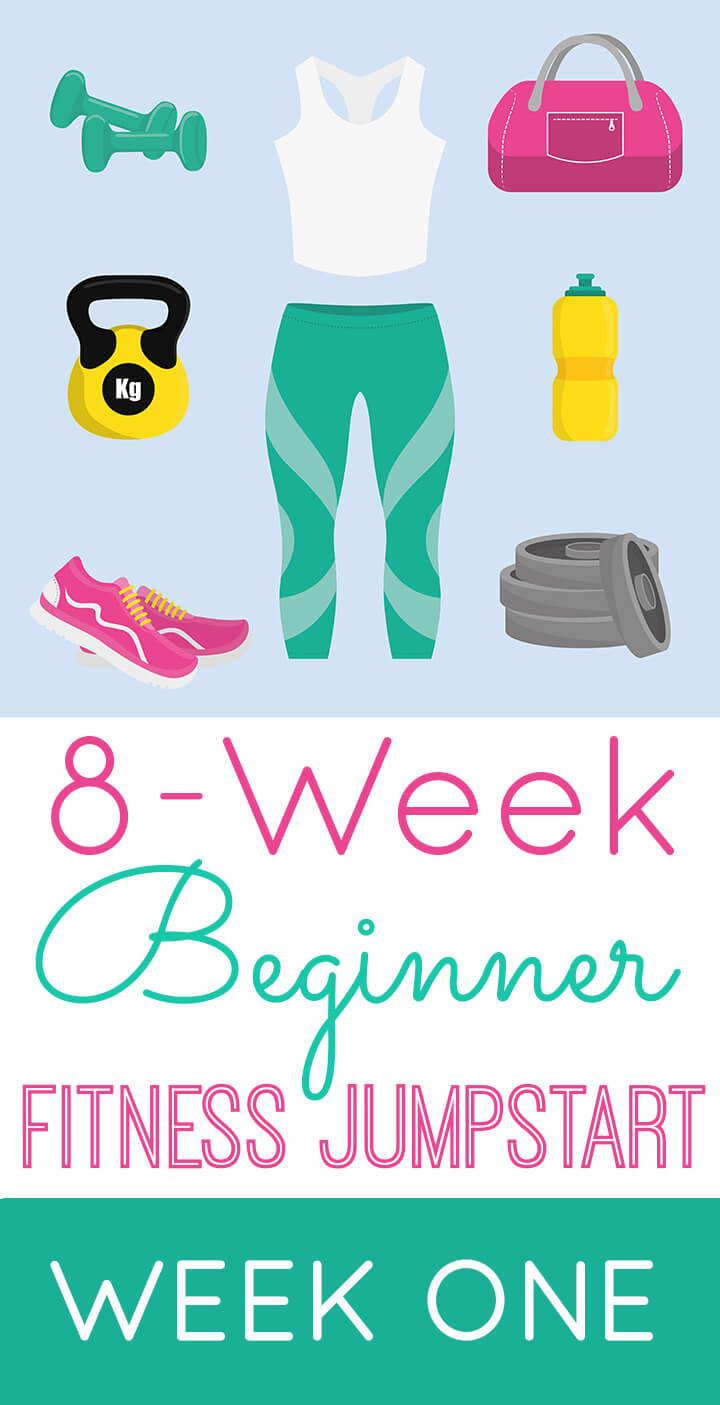 8-Week Beginner Fitness Jumpstart – Meal Plans & At-Home Beginner Workouts!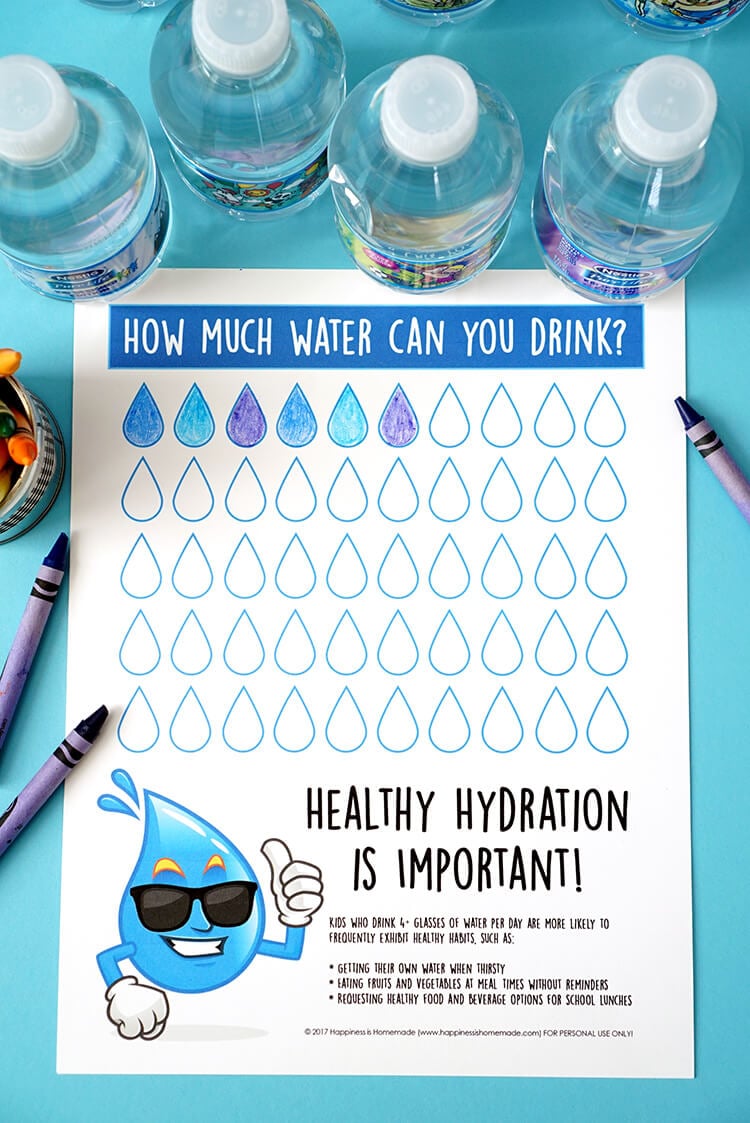 Printable Healthy Hydration Tracker
Pin the Printable Meal Planner for Later!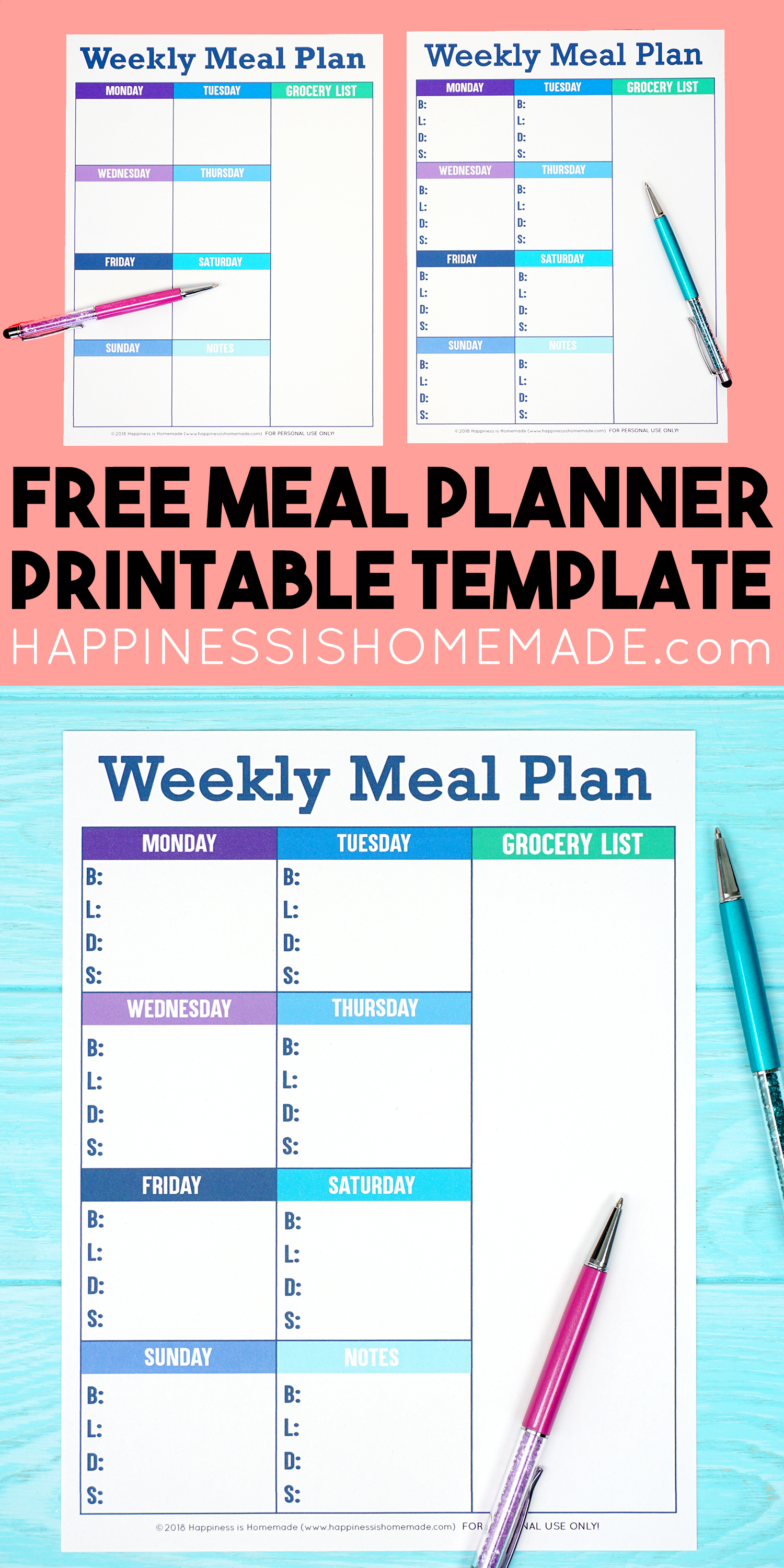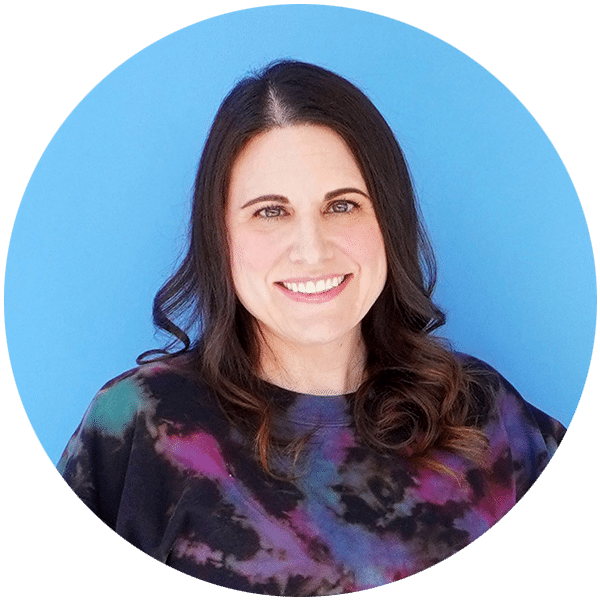 Heidi Kundin has captivated the hearts of millions with her colorful and inspiring approach to crafting, celebrations, and family fun. With over 15 years of experience, Heidi's website has become a must-visit destination for those seeking quick and easy creative ideas and last-minute solutions. Her warm personality shines through her posts, inviting readers to join her on a creative journey that's fun, rewarding, and achievable.