Repurposed: Drawer to Craft Paint Storage Shelf
This post and its photos may contain affiliate links. As an Amazon associate I earn from qualifying purchases. If you make a purchase through these links, I may receive a small commission at no extra cost to you!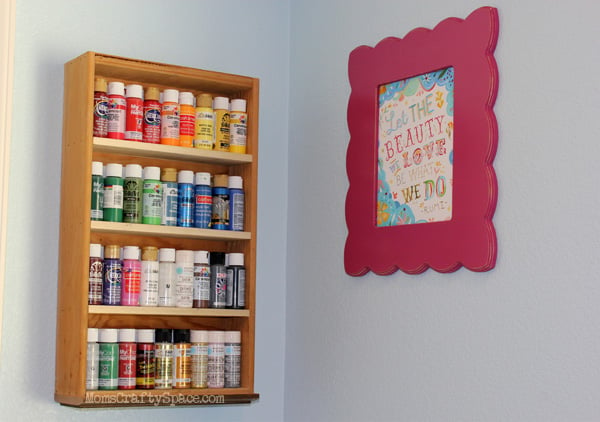 I've made a vow to try to use materials that I have on-hand or to find items that I can repurpose before I purchase anything new this year. My previous craft paint storage wasn't working for me, and I had to pull out and dig through a triple stack of plastic bins every time I wanted to paint something. I needed a new solution ASAP.
My husband mentioned that he was working on a kitchen remodel for a client, so I asked him to save anything from the old kitchen that might be useful or fun. When he brought me home a few old drawers, I knew right away that I wanted to turn one of them into a shelf to store my paints.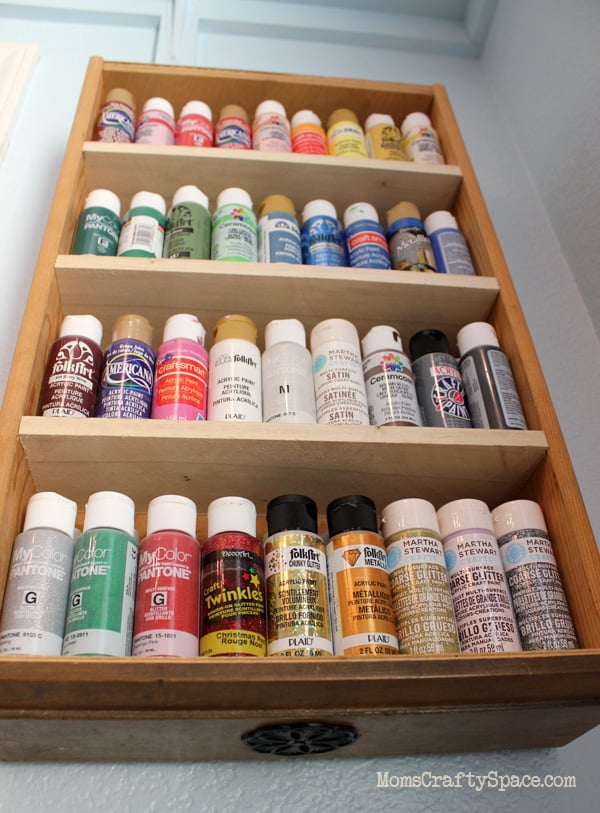 He removed the guide rails from the drawer for me and cut the bottom of the drawer face so that the shelf would sit flush against the wall. A piece of scrap wood cut to size made for perfect shelving. I removed the drawer pull because I have future plans for it, but I left the ornate decorative metal piece behind for a little flair.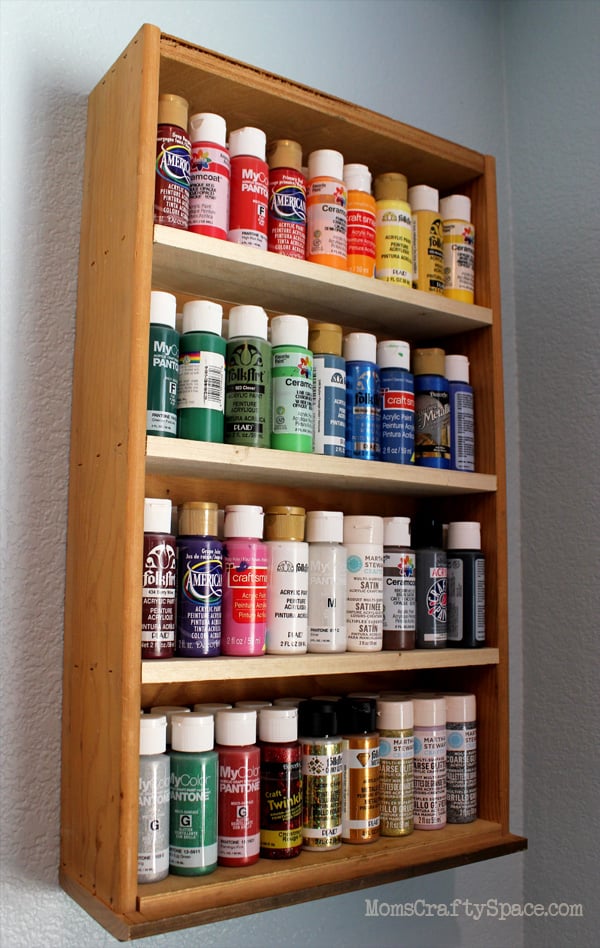 I still haven't decided if I want to paint the shelf or not. Half of me loves that it still looks exactly like a repurposed wooden drawer, but the other half thinks that the paint colors would really "pop" against a white background. We'll see…
Either way, I've got a cute and functional new storage shelf, and I saved something useful from going into the landfill. Win-win!

If you like reading Mom's Crafty Space, will you please take five seconds and vote for us in the
Circle of Mom's Top 25 Creative Moms
. No registration required – just click the button and then click on "vote." Easy peasy! You can vote every day through January 30th, so check back in often! Thank you SO much for your support! xoxo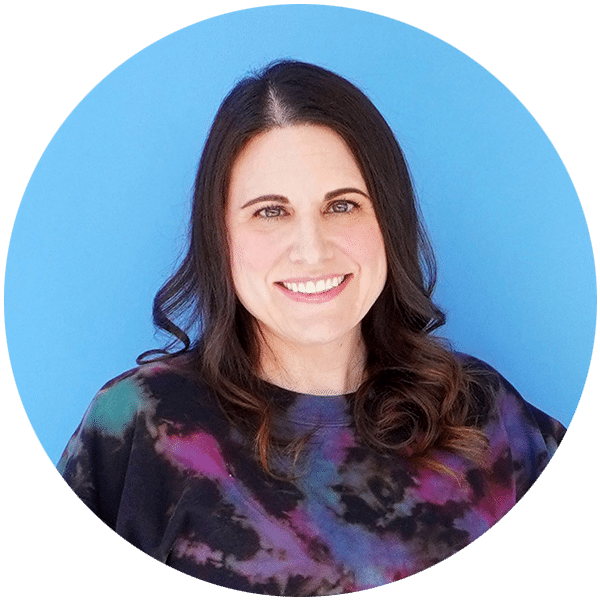 Heidi Kundin has captivated the hearts of millions with her colorful and inspiring approach to crafting, celebrations, and family fun. With over 15 years of experience, Heidi's website has become a must-visit destination for those seeking quick and easy creative ideas and last-minute solutions. Her warm personality shines through her posts, inviting readers to join her on a creative journey that's fun, rewarding, and achievable.