Valentine's Day Heart Cards Garland
This post and its photos may contain affiliate links. As an Amazon associate I earn from qualifying purchases. If you make a purchase through these links, I may receive a small commission at no extra cost to you!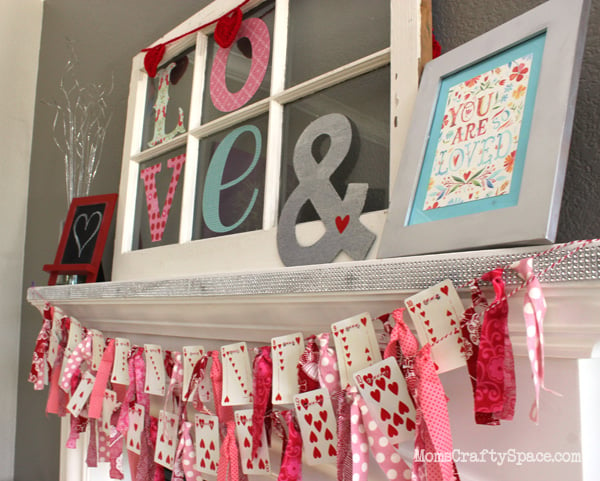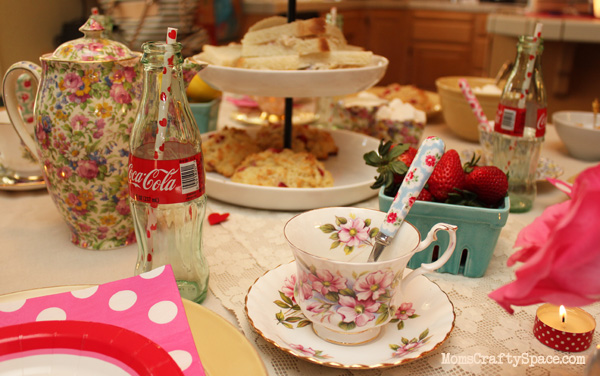 Every month or so I get together with a few of my favorite ladies to gossip and do some sort of fun project or activity. This month my cousin, Kelley, hosted the cutest Valentine's tea party for us all, and we made a few Valentine's Day crafts including this adorable heart card banner.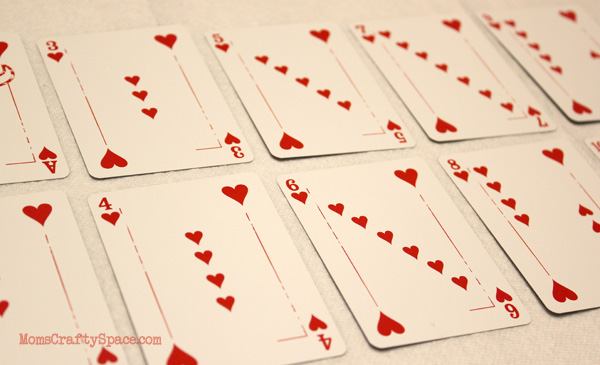 I started by collecting all of the heart cards in my deck and giving them a light wash of Antique Mod Podge to take away a bit of the shockingly bright whiteness.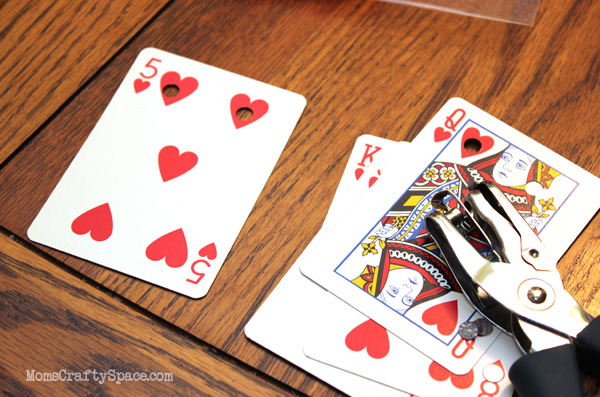 After the cards were dry, I hole punched them and strung them on a 7′ length of red and white baker's twine. I cut around fifty 3/4″x12″ strips of fabric and tied them to the baker's twine between each card.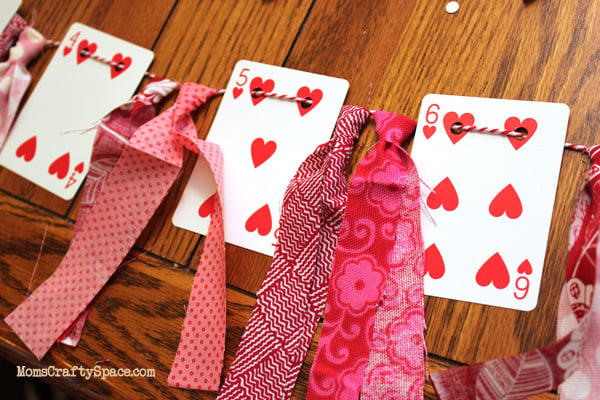 I had originally intended to tie three pieces of fabric between each card, but it made my garland too long, so I used three at each end and two between each card.

This knot is the trick to getting both of the fabric tails to lay flat and in a downward position.
So cute! Buuut…do you know what's even cuter than a Valentine's Day heart card garland?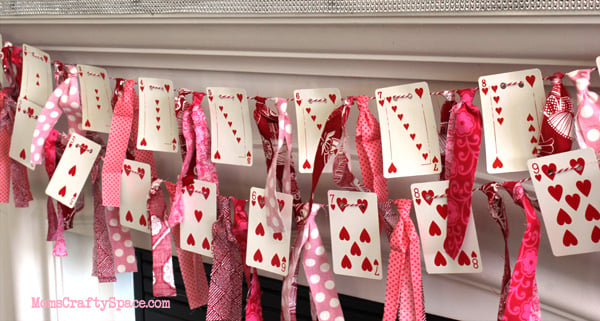 TWO Valentine's Day heart card garlands! I used two decks of cards with different heart patterns, and I love the way they look together.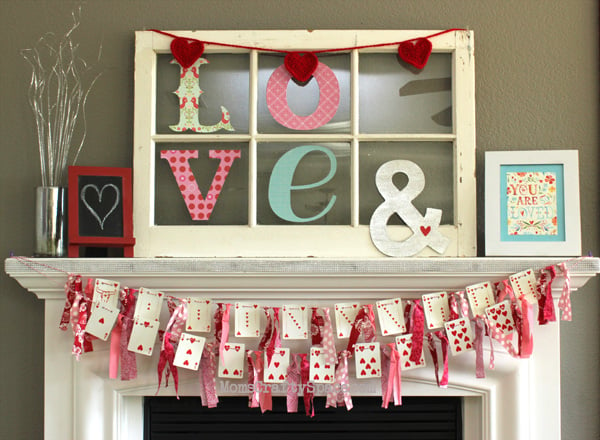 They look so sweet up on my mantle. This is the first year that I've really done a Valentine themed mantle, and I'm totally loving it. Not sure why I never did this before!
I cut L-O-V-E out of scrapbook paper and used a washable glue stick to adhere them to the glass in my vintage window frame. The heart garland was crocheted by a friend of mine a few years ago.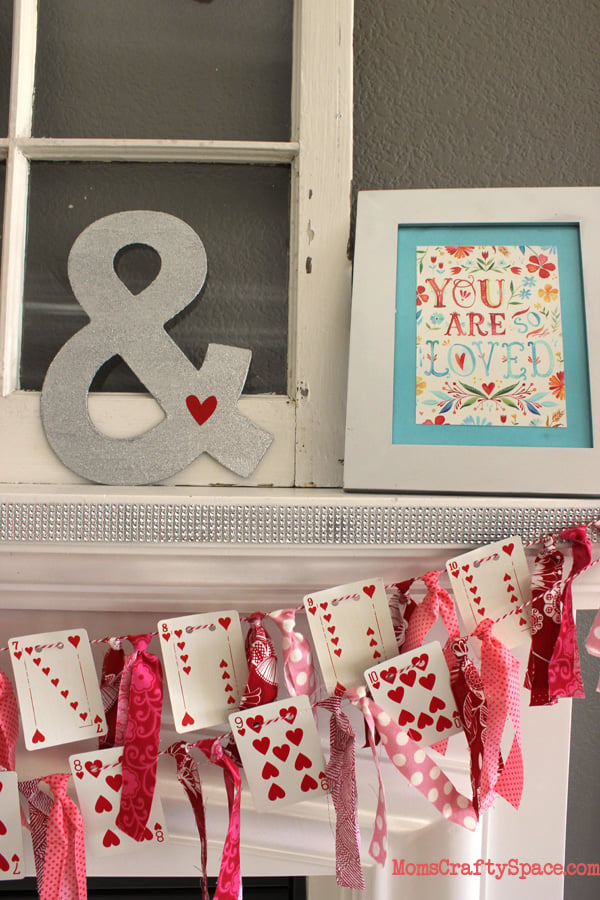 The metal ampersand that received the glitter treatment last week now has a seasonal glittery heart tattoo of its own. Of course I had to throw one of my Katie Daisy prints into the mix too.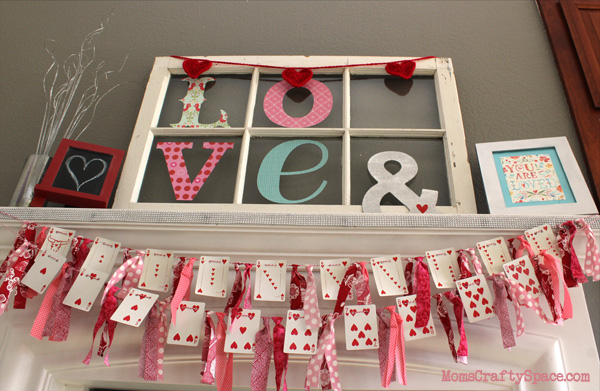 So. In. Love. This is the most pink that this house full of boys has ever seen, and I like it!
Gilded feathers placed on the chalkboard by one of my boys tops it all off. I almost wish that we had longer until Valentine's Day so that I could keep enjoying all of these hearts and girly pink even longer!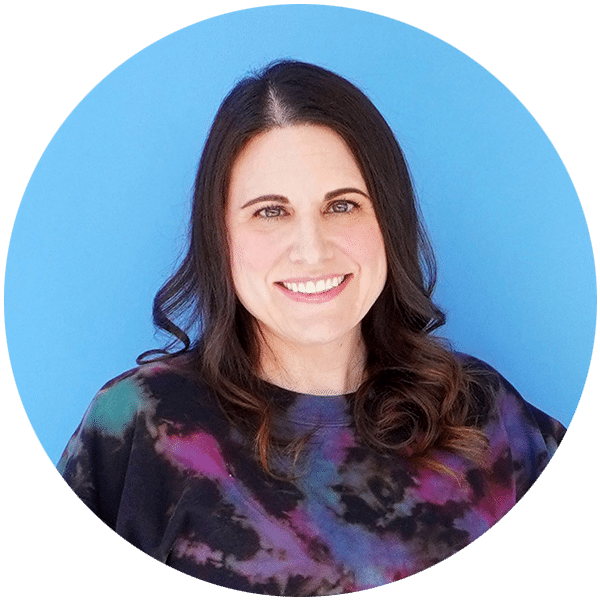 Heidi Kundin has captivated the hearts of millions with her colorful and inspiring approach to crafting, celebrations, and family fun. With over 15 years of experience, Heidi's website has become a must-visit destination for those seeking quick and easy creative ideas and last-minute solutions. Her warm personality shines through her posts, inviting readers to join her on a creative journey that's fun, rewarding, and achievable.