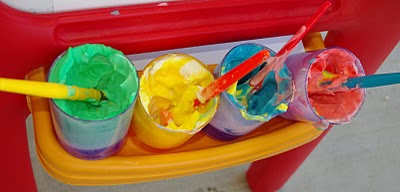 Sawyer wants to play with shaving cream ALL. THE. TIME. Yesterday I decided to mix it up a little bit by giving him the opportunity to create some art instead of just mixing colors and allowing him to make a mess. We filled up cups with the shaving foam (make sure you use the shaving foam and not the gel!) and mixed in a few drops of liquid food coloring. Note: you might also want to make sure that the shaving cream you have is truly unscented unless you don't mind a strong aroma of aftershave lingering around for the rest of the day. Trust me.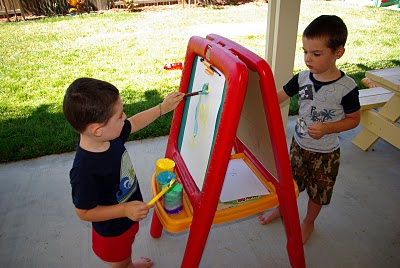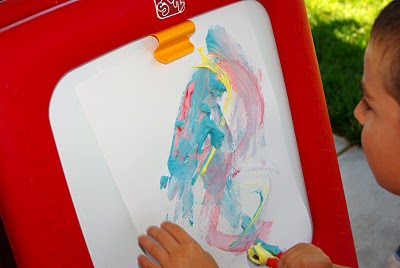 After awhile the boys ditched the brushes, because shaving cream just feels sooooo good and squishy between your fingers.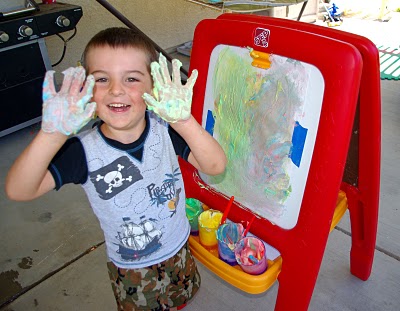 Sutton only managed to make one painting before he got bored with the idea and distracted by creating bird calls with his new whistle, but Sawyer stayed at the easel for almost an hour! He created as many paintings as he could fit on our outdoor clothesline drying rack – it was cram packed with his art, and he was a proud little artist.