10-Minute Shimmery Grapefruit Soap
This post and its photos may contain affiliate links. As an Amazon associate I earn from qualifying purchases. If you make a purchase through these links, I may receive a small commission at no extra cost to you!
Make a batch of this DIY Grapefruit Soap in just 10 minutes, and wake up your mornings with the refreshing and invigorating scent of citrus! Makes a great DIY homemade gift idea that's perfect for friends, family, neighbors, and teachers!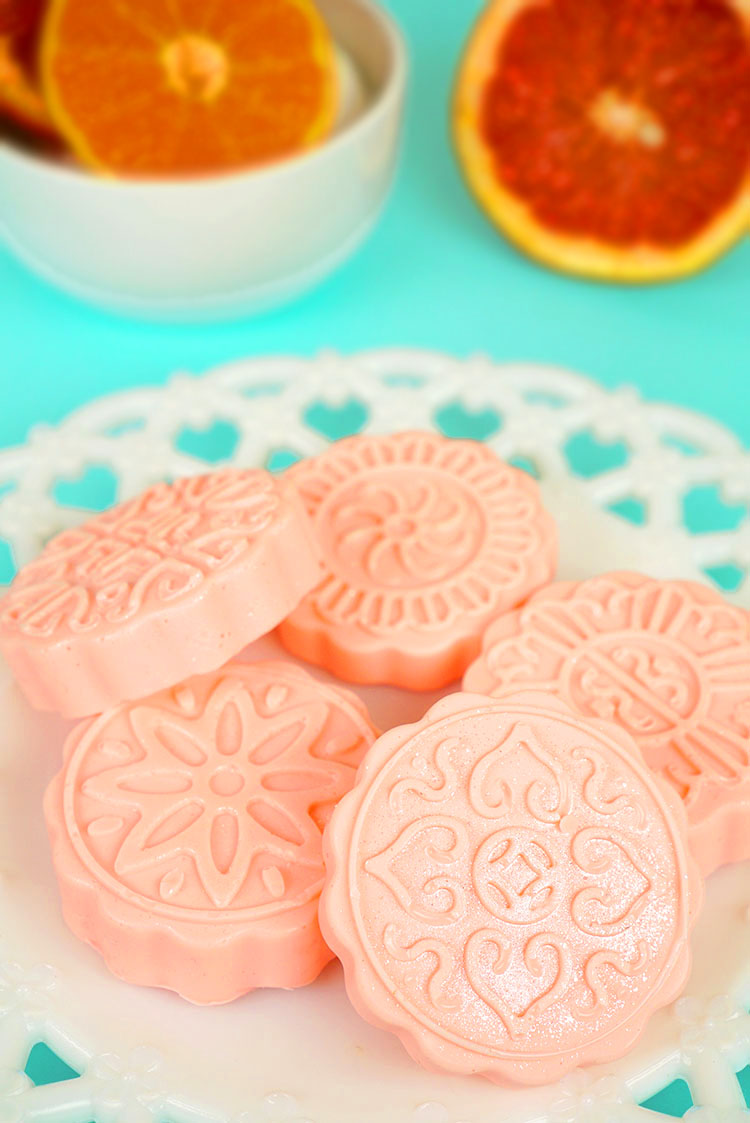 This batch of shimmery grapefruit soap might be my favorite bath & body project that I've posted on Happiness is Homemade yet, because it was made 100% entirely by my 11-year-old son! He came into my craft room one Saturday afternoon and asked if I thought he might be able to make soap on his own, and my answer was a resounding YES, ABSOLUTELY! Melt-and-pour soapmaking is one of the easiest DIY craft projects, and it's so simple that even a child can do it on their own (with some adult supervision, of course!)!
DIY Grapefruit Soap
What You'll Need to Make Grapefruit Soap:
We didn't take step-by-step photos of the process for this batch of soap, but it's really SO simple that you don't need any (and if you're still dying to see process photos, you can check out our Gemstone Soap Tutorial since the process is very similar!).
If you are opting to use the Pearl Mica Shimmer Powder to make your soaps shimmery, there are two different options for adding it to your soap: 1) You can do as my son did, and use a paintbrush to add a small amount of shimmer powder to the bottom of the soap mold before making your soaps (for shimmer just on the face of the soap) or 2) you can add the shimmer powder to the melted soap mixture to add shimmer to the entire bar of soap. It's entirely up to you!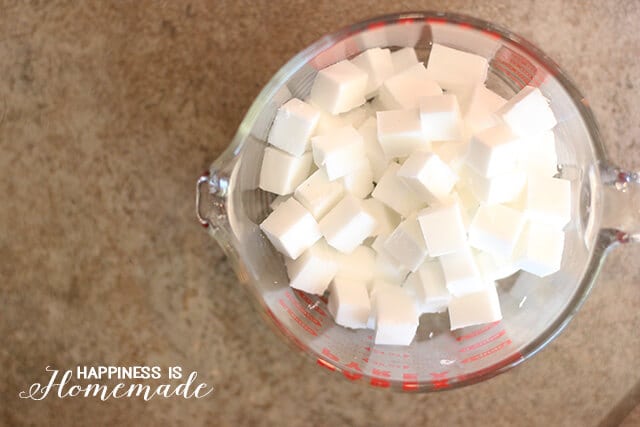 Cut 3/4 lb of soap base into cubes (it slices easily with a kitchen knife), place them inside a 4-cup Pyrex measuring cup, and melt the soap in the microwave in 20-30 second increments, stirring well after each microwave session to ensure that the soap is completely melted. For 1 lb of soap, I generally microwave for 30 seconds, stir, microwave for another 30 seconds, stir once again, and microwave a final time for 20 seconds.
When the soap base is completely melted, add in the desired soap colorant (add one drop at a time until the desired color is reached) and fragrance/essential oil (about 10-15 drops). You can also add the shimmer mica powder at this time if desired. Stir until well mixed, and pour into the silicone soap mold.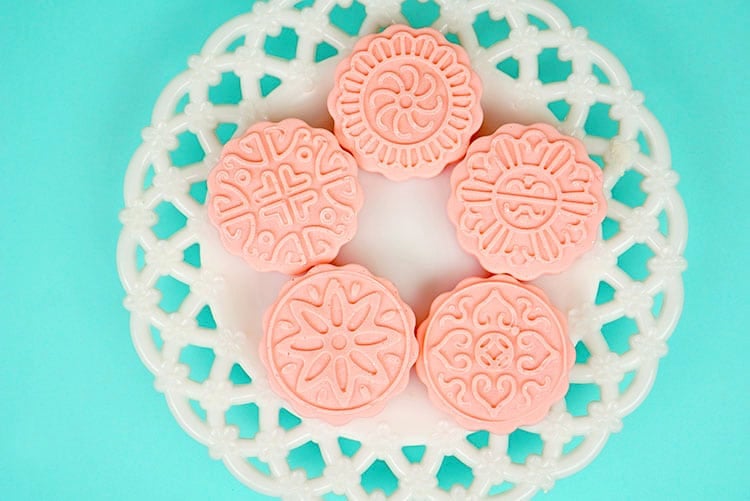 Allow the soap molds to sit undisturbed until completely cool (about 30-90 minutes depending on temperature/humidity). When the soap is cool and firm, unmold and enjoy! Easy peasy!
To store, wrap the soaps in plastic wrap or a plastic zipper bag until you're ready to use them.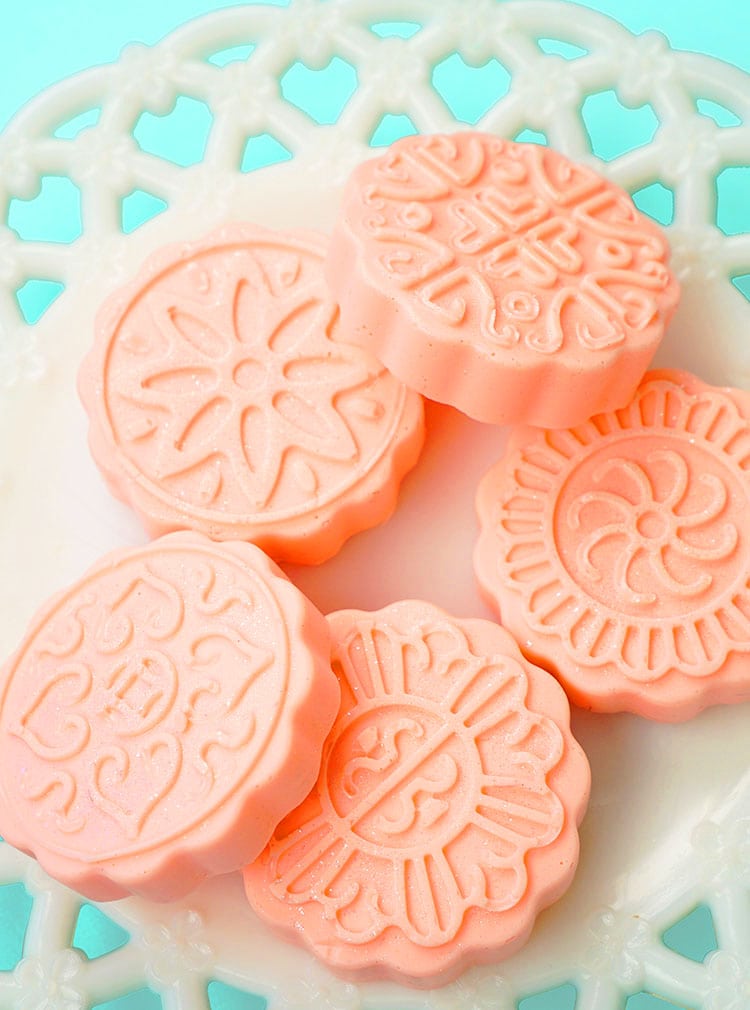 My son was thrilled with his soaps, and he wrapped them up to give to our family for upcoming holiday gifts! These grapefruit soaps smell AMAZING, and they are going to make a perfect homemade gift idea!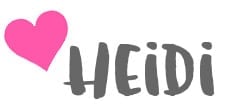 Pin These Grapefruit Soaps for Later!

You May Also Like:
[riview id=297 num=2000 orderby=title order=asc size=200×200 showtitle=always lightbox=0]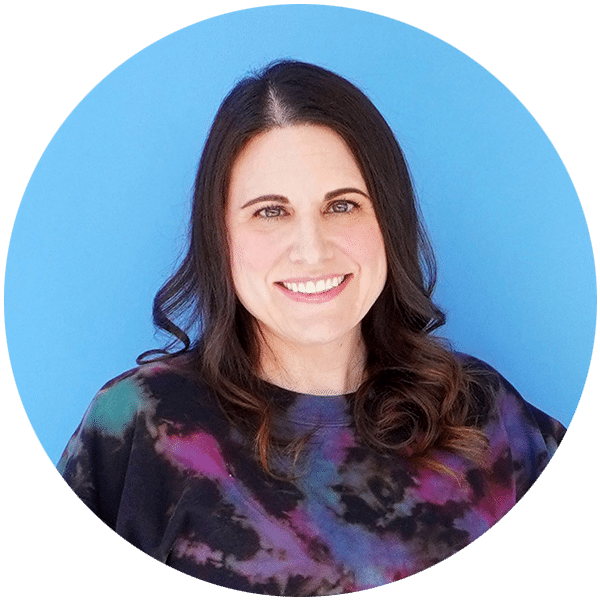 Heidi Kundin has captivated the hearts of millions with her colorful and inspiring approach to crafting, celebrations, and family fun. With over 15 years of experience, Heidi's website has become a must-visit destination for those seeking quick and easy creative ideas and last-minute solutions. Her warm personality shines through her posts, inviting readers to join her on a creative journey that's fun, rewarding, and achievable.