Thanksgiving Memory Game
This post and its photos may contain affiliate links. As an Amazon associate I earn from qualifying purchases. If you make a purchase through these links, I may receive a small commission at no extra cost to you!
Use these adorable Thanksgiving memory cards to keep kids (and adults!) entertained while you're prepping for the big feast. These memory cards can be played at home, in the classroom for a Thanksgiving activity, and with family and friends while everyone waits for the turkey to cook!
Free Printable Thanksgiving Memory Match Game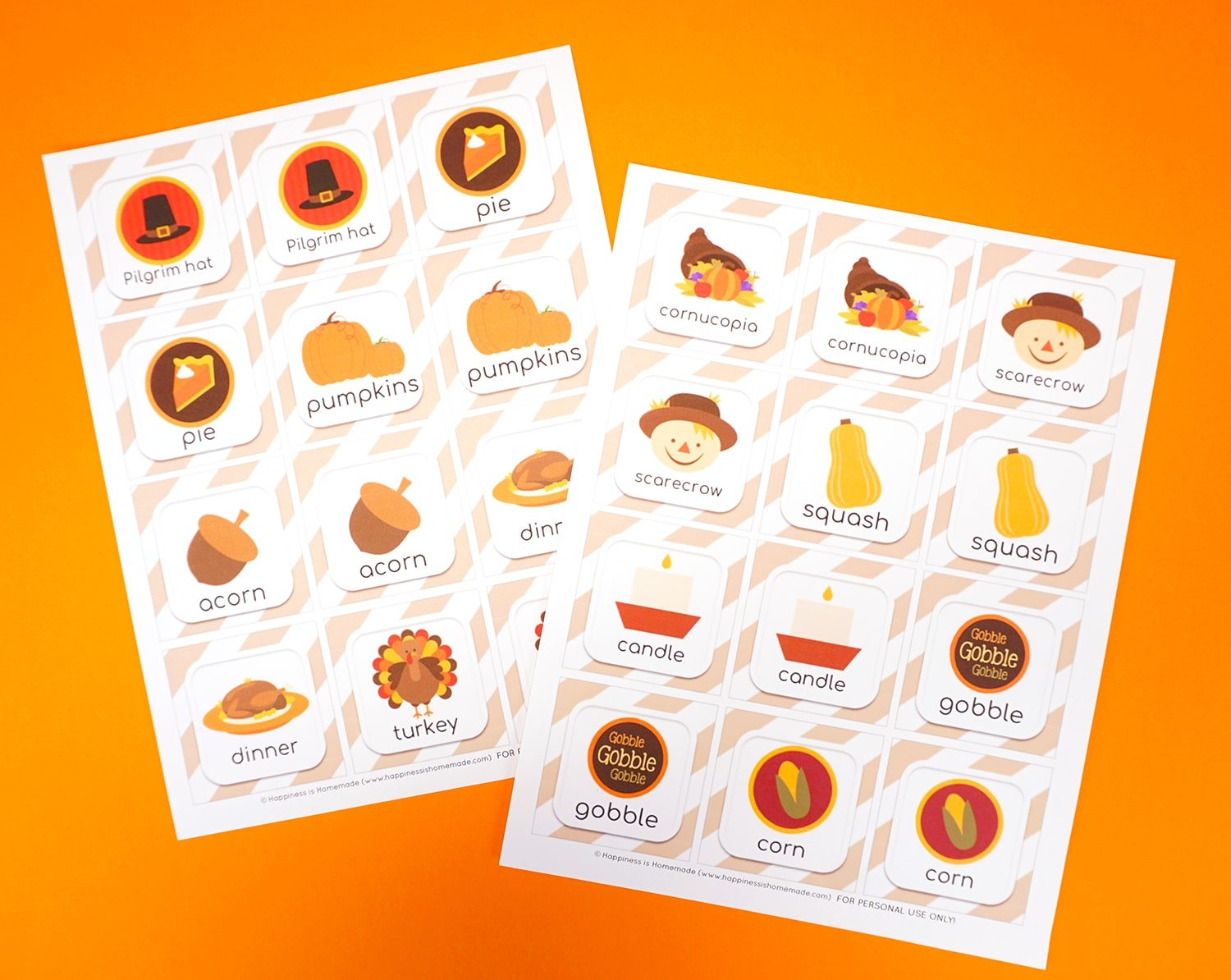 This post and photos may contain Amazon or other affiliate links. I will receive a small commission from these sales at no additional cost to you!
Play this Thanksgiving memory game with your family while you wait for the Thanksgiving meal to finish cooking! Friends and family can play this game as the last-minute touches are put on the table, or younger siblings can play with each other as mom or dad carves the turkey.
Memory is a classic game that can be played with all ages, young and old! Memory games help exercise the brain, sharpen our problem-solving skills, and can enhance visual perception. All ages can benefit from playing this fun game while waiting to eat on Thanksgiving!
If you like Thanksgiving games, you may also like Free Printable Thanksgiving Bingo Game Cards, Thanksgiving Word Search Printable, and Thanksgiving Minute to Win It Games.
Thanksgiving Memory Match Game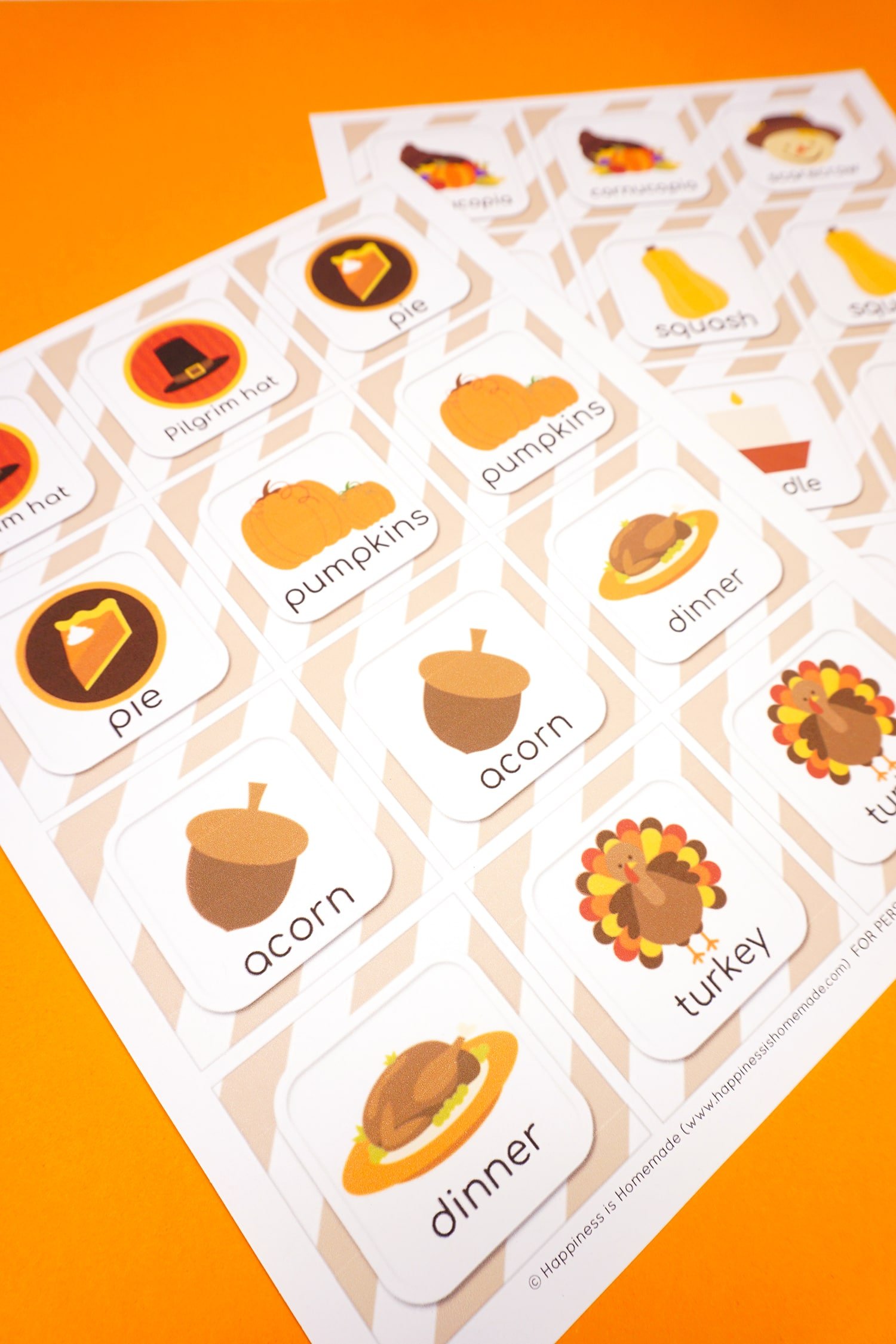 What You Need to Make This Thanksgiving Memory Game
That's it! This Thanksgiving Memory game is super simple to make and tons of fun to play! Just download the free printable, print these memory cards out in color, and cut each card out. I recommend using a heavier weight paper so that you can't see through the cards when they are laying face down.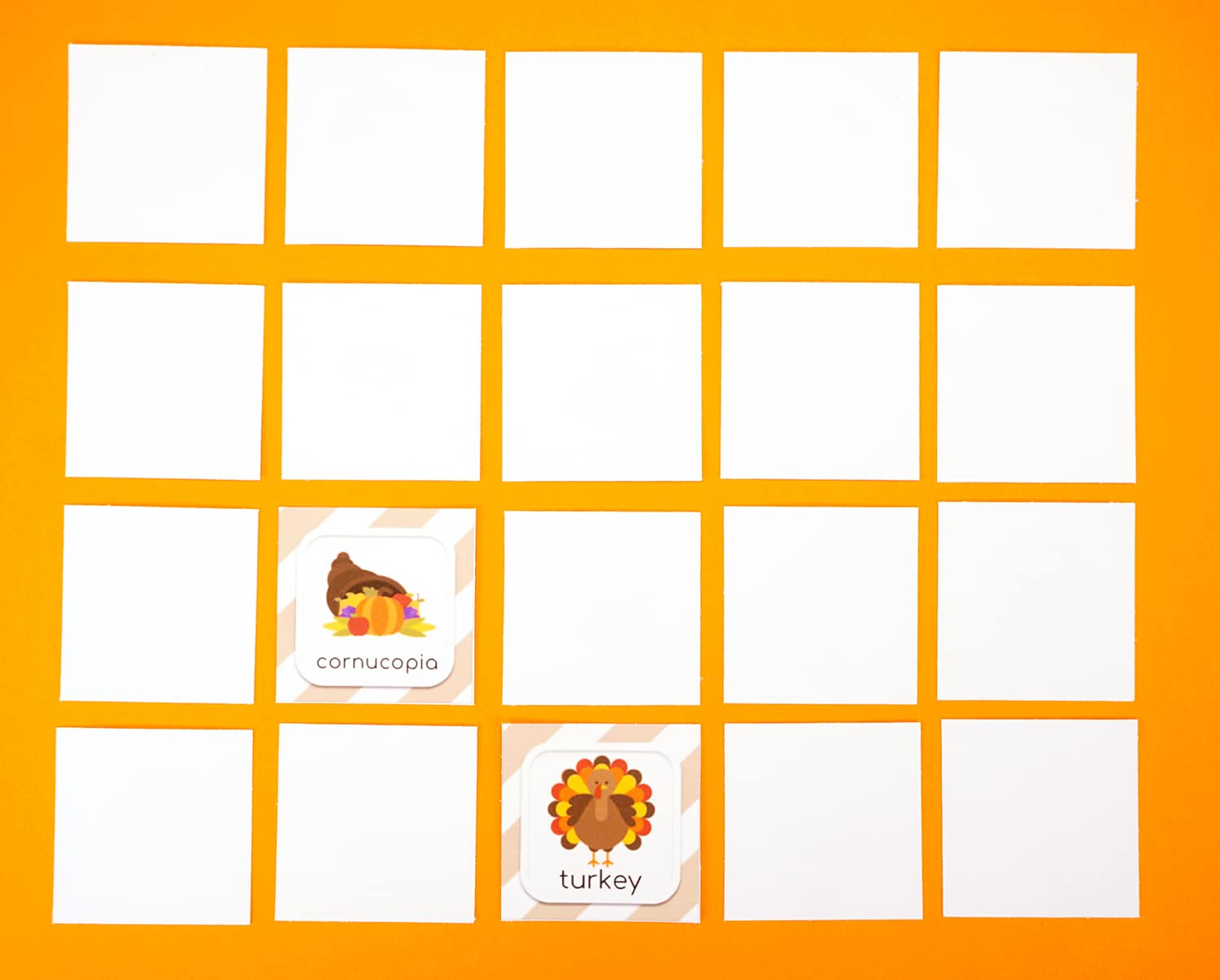 How to Play Thanksgiving Memory
Get ready for Thanksgiving dinner by remembering where the cards are for the pumpkin pie, squash, cornucopia, turkey, and more! Each person takes turns flipping two cards over. If they match, you get to keep the pair and take another turn. If they don't match, flip them back over, and try to remember what and where they were for your next turn.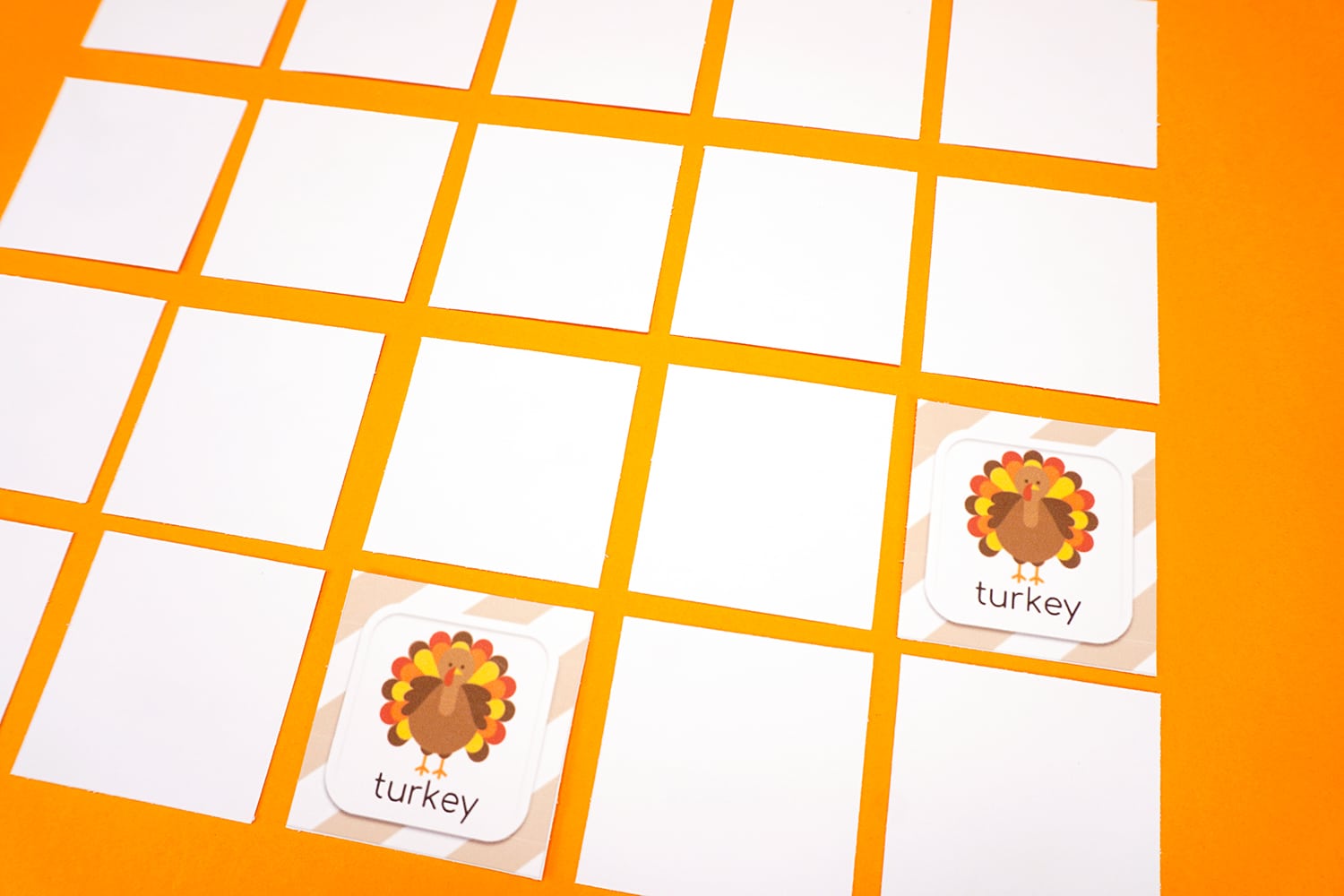 The person who collects the most cards at the end wins! There are 12 pairs total, all Thanksgiving themed and all totally cute!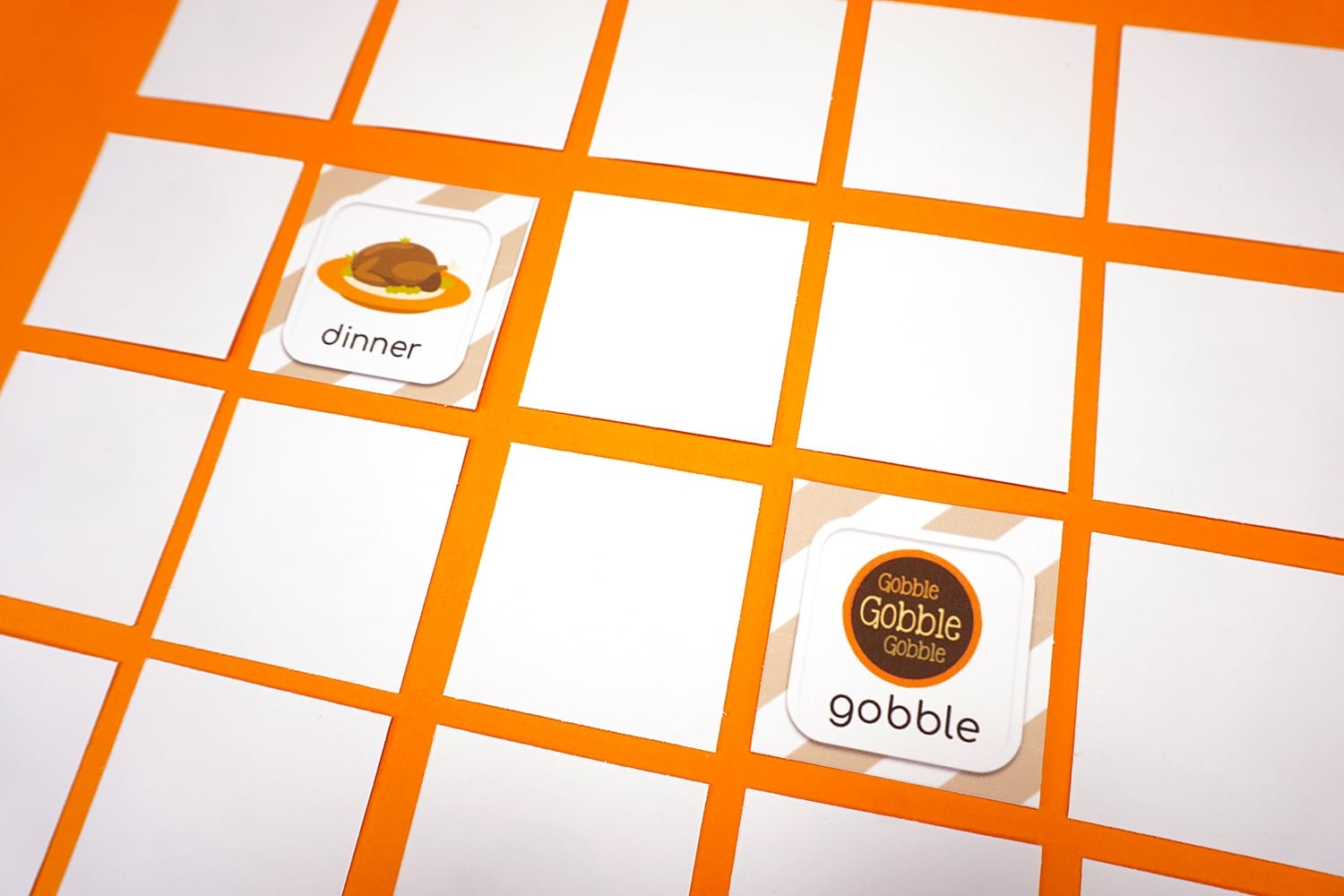 This Thanksgiving memory game is also great for a fall playdate, a quiet indoor classroom game, and even a fun activity leading up to Thanksgiving day!
To get the Thanksgiving Memory Game, enter your name and email into the form below and click the "Get It Now!" button!

---
WANT MORE THANKSGIVING FUN & GAMES?
GET OUR MEGA GAMES & ACTIVITIES BUNDLE NOW!
---
You May Also Like:
Don't Forget to Pin This Thanksgiving Game for Later!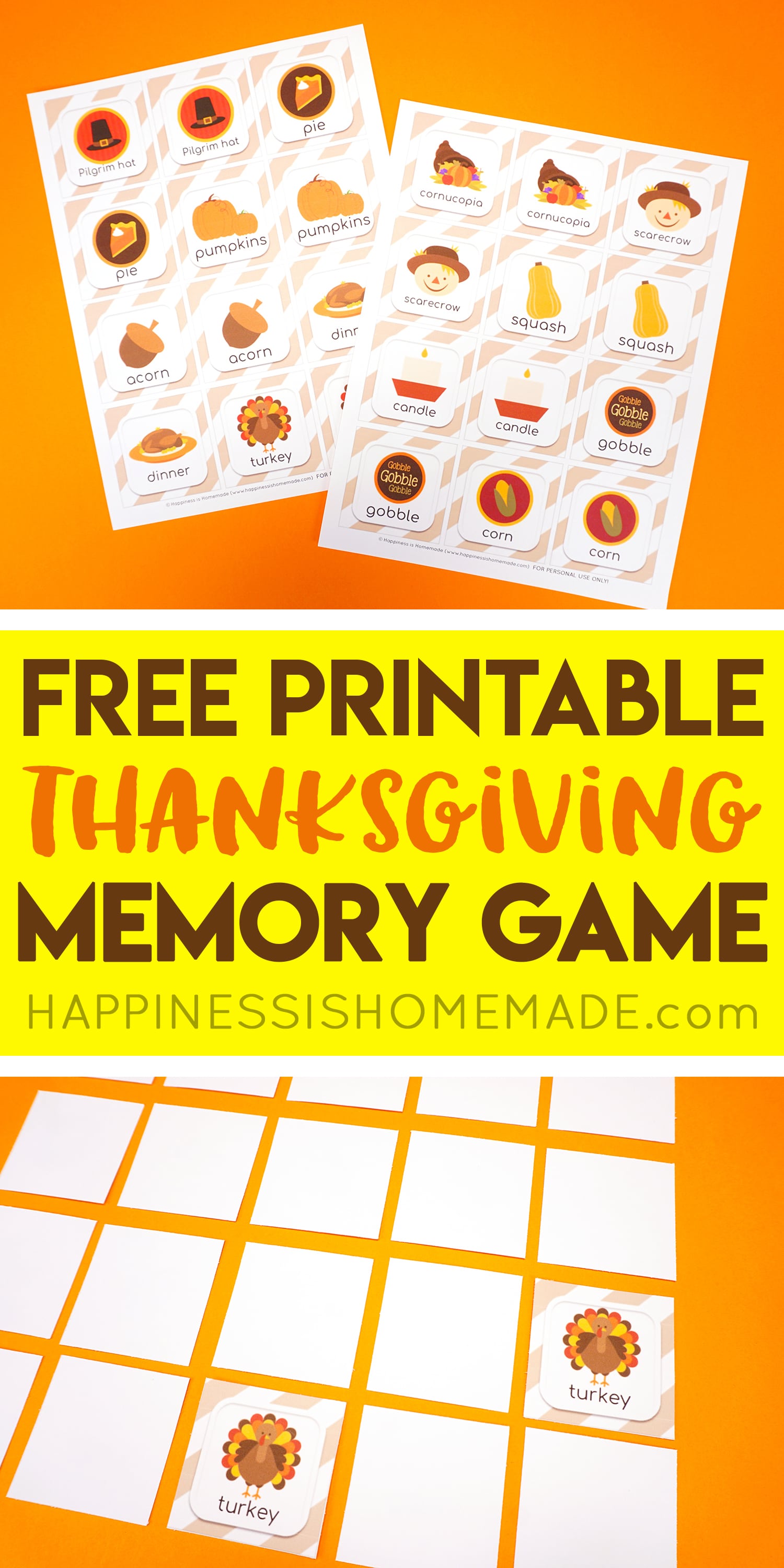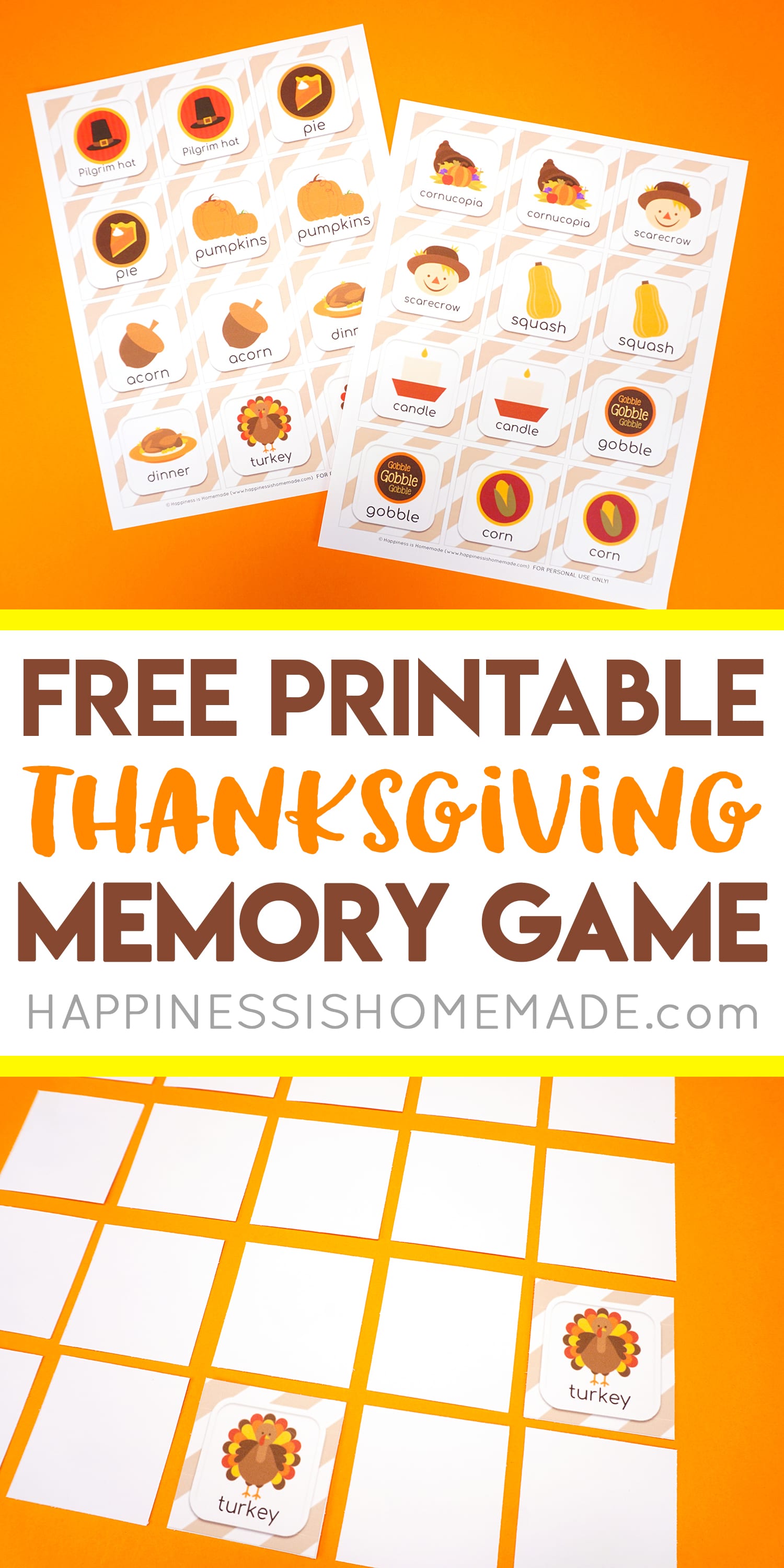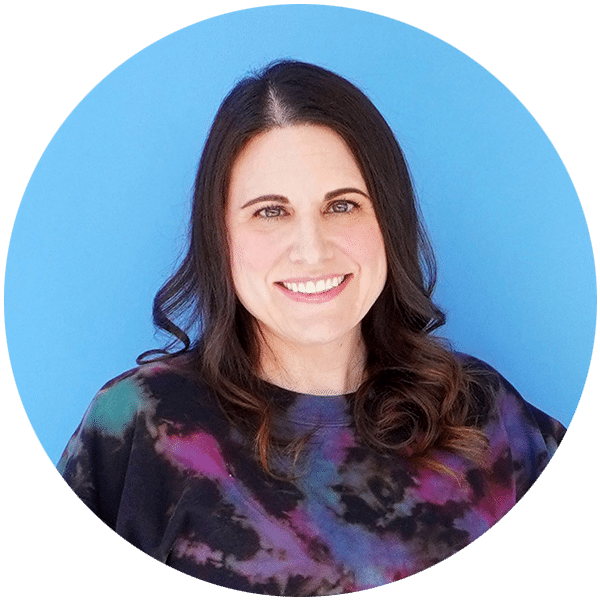 Heidi Kundin has captivated the hearts of millions with her colorful and inspiring approach to crafting, celebrations, and family fun. With over 15 years of experience, Heidi's website has become a must-visit destination for those seeking quick and easy creative ideas and last-minute solutions. Her warm personality shines through her posts, inviting readers to join her on a creative journey that's fun, rewarding, and achievable.