Thanksgiving Word Search Printable
This post and its photos may contain affiliate links. As an Amazon associate I earn from qualifying purchases. If you make a purchase through these links, I may receive a small commission at no extra cost to you!
This Thanksgiving Word Search printable puzzle is a ton of fun for kids! Seek and find Thanksgiving themed words in this printable game that's perfect for teachers, families, Scout leaders, and more! Answer key included.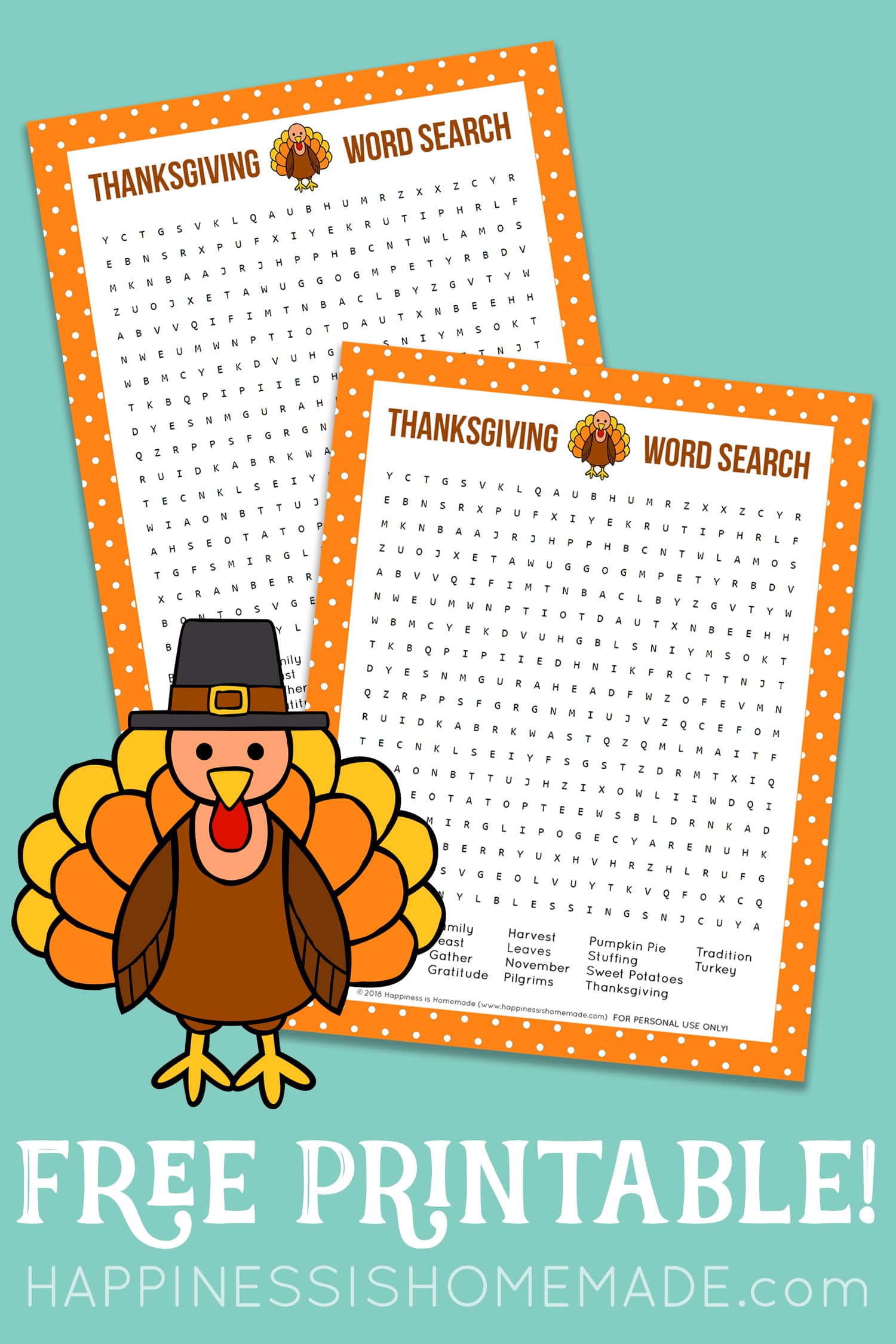 This post may contain affiliate links. I will receive a small commission from these sales at no additional cost to you!
Thanksgiving Word Search Printable
Looking for an easy and fun activity to do with your family this Thanksgiving Day? This free printable Thanksgiving Word Search is the perfect solution – simply print and play! It's a fun way for everyone to get into the holiday spirit while the Thanksgiving food is cooking!
Seek and find eighteen hidden words and phrases in this fun word search for kids and adults! We recommend this word search for elementary aged children and older kids since it's a little bit more challenging than some of our other word search printables. Of course, younger children can play, too, but they may need a little adult assistance! (Don't worry, we've also included an answer sheet in case you get stuck!)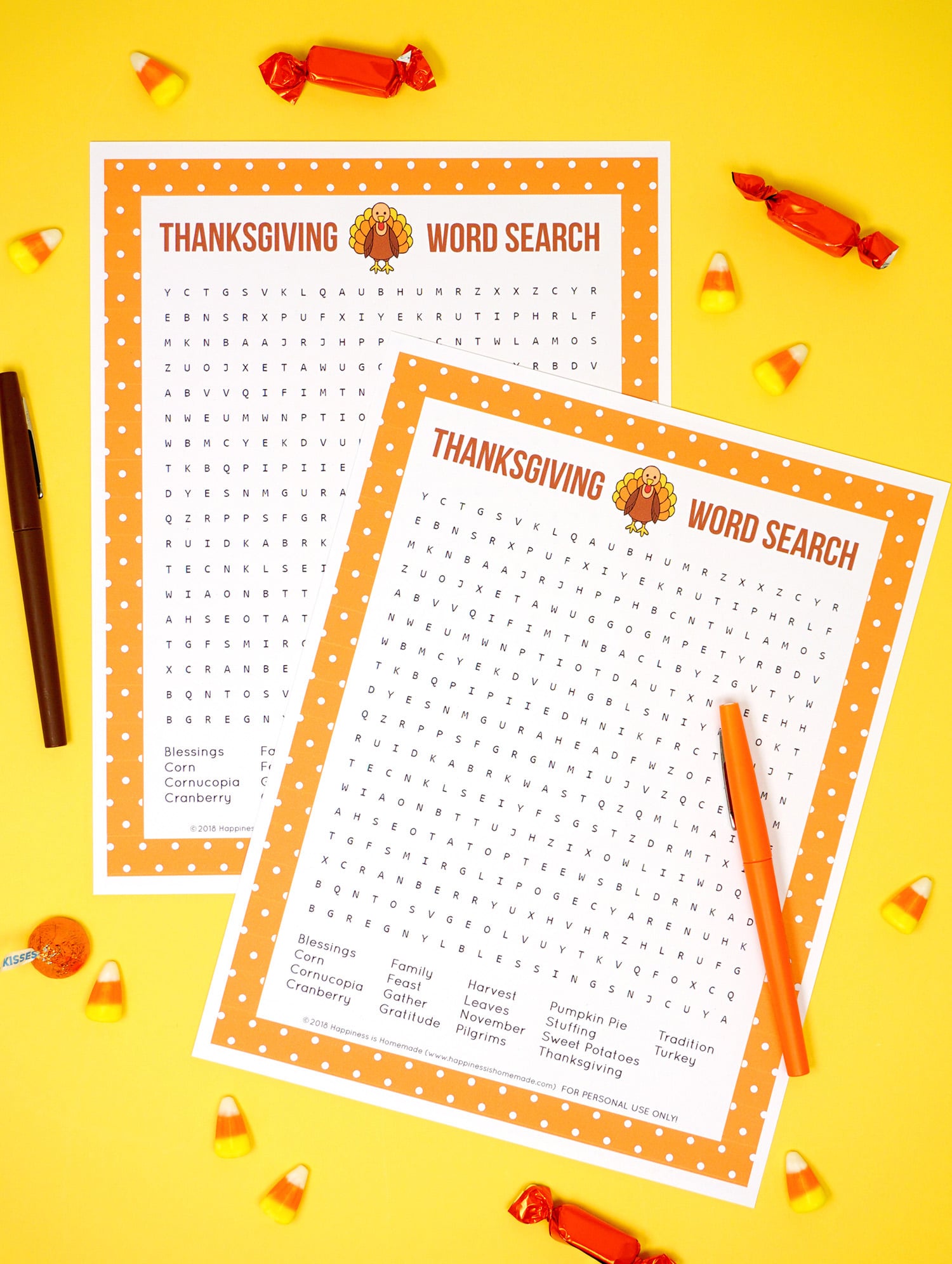 My family loves word searches and word scrambles, especially holiday-themed word searches, so I created this fun Thanksgiving word search game that's a great way to pass the time before Thanksgiving dinner! Last year we had a TON of fun with our silly Thanksgiving Mad Libs, and this year we're adding new puzzles to the mix with this free Thanksgiving word search and a Thanksgiving Word Scramble, too! There's lots of Thanksgiving fun to be had by everyone!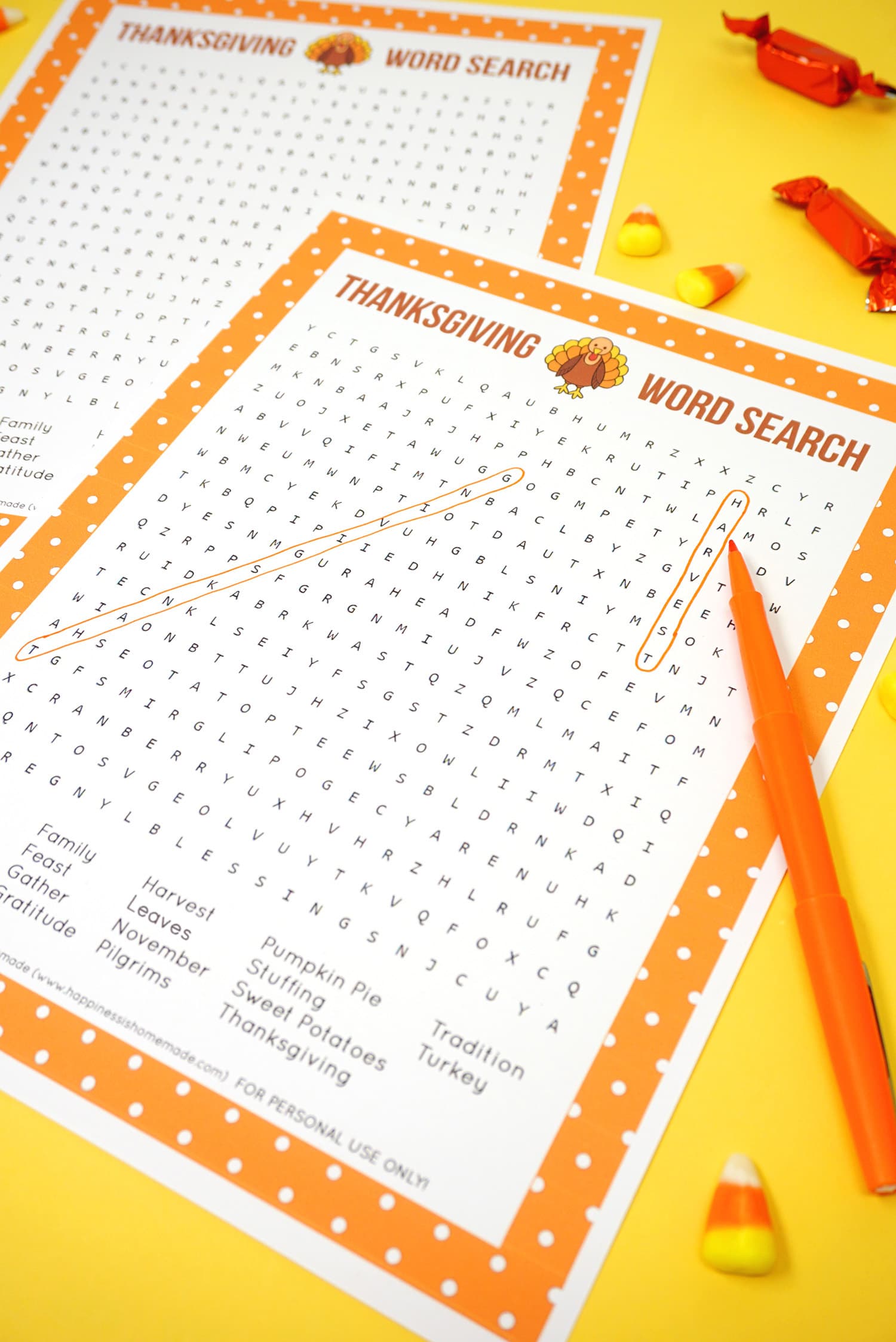 HOW DO YOU PLAY THE WORD SEARCH GAME?
To solve the word search puzzle, simply seek and find the eighteen hidden words amongst the grid of letters. When you discover a word from the word list, circle it in the puzzle, and cross it off of the list of words. Note: words may be hidden horizontally, vertically, diagonally, forward, or backward.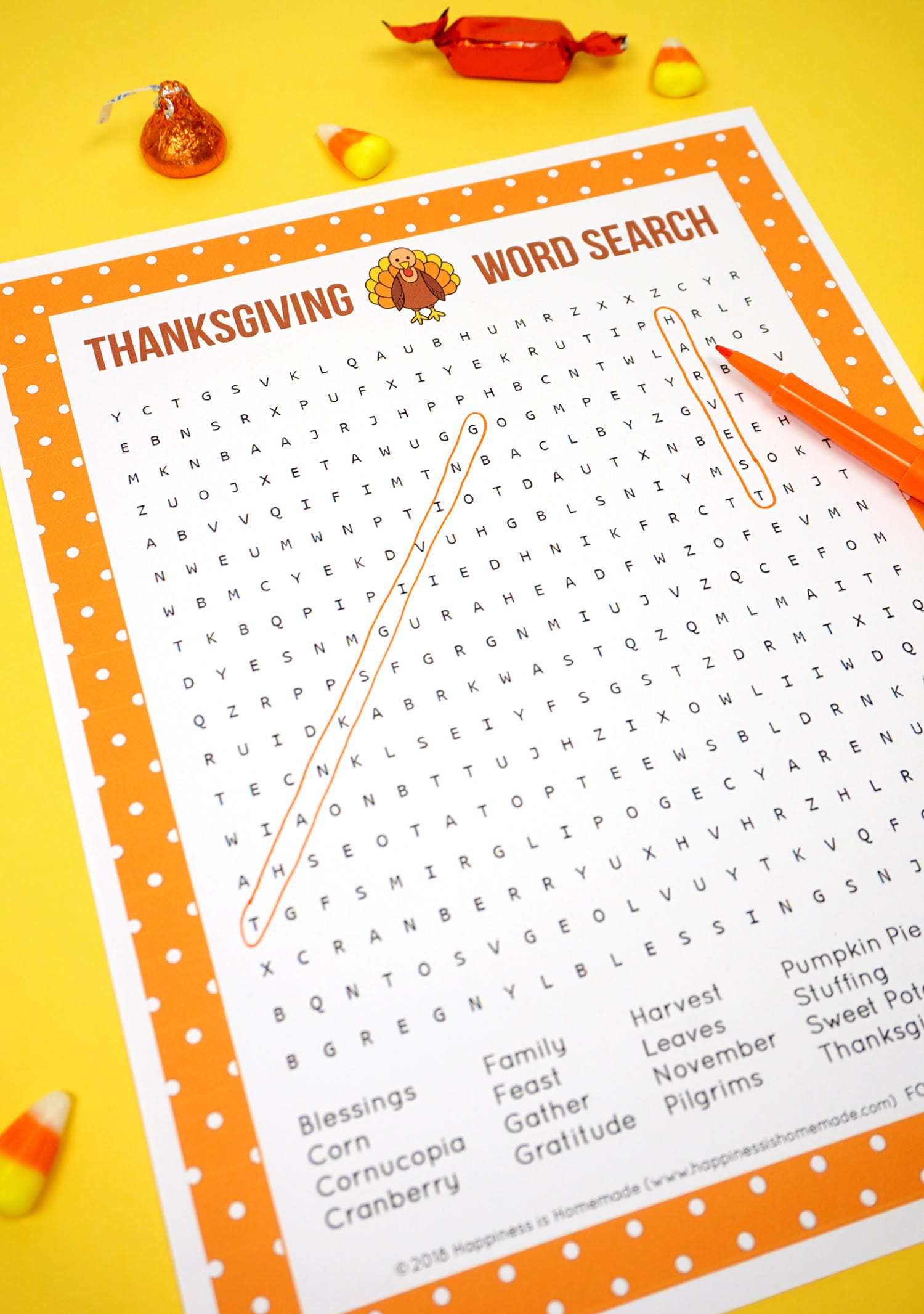 WHAT ARE THE BENEFITS OF WORD SEARCH PUZZLES?
Word search puzzles are a great workout for your brain! Word searches have proven to be beneficial in helping with spelling skills, vocabulary, and teaching children how to assess context clues. They help your brain filter words into recognizable patterns which in turn helps you to find order and create meaning from everything around you. Word searches and similar word scramble puzzles have also been proven to help increase memory retention and concentration in people of all ages. Oh, and did I mention that they're also a TON of fun, too?!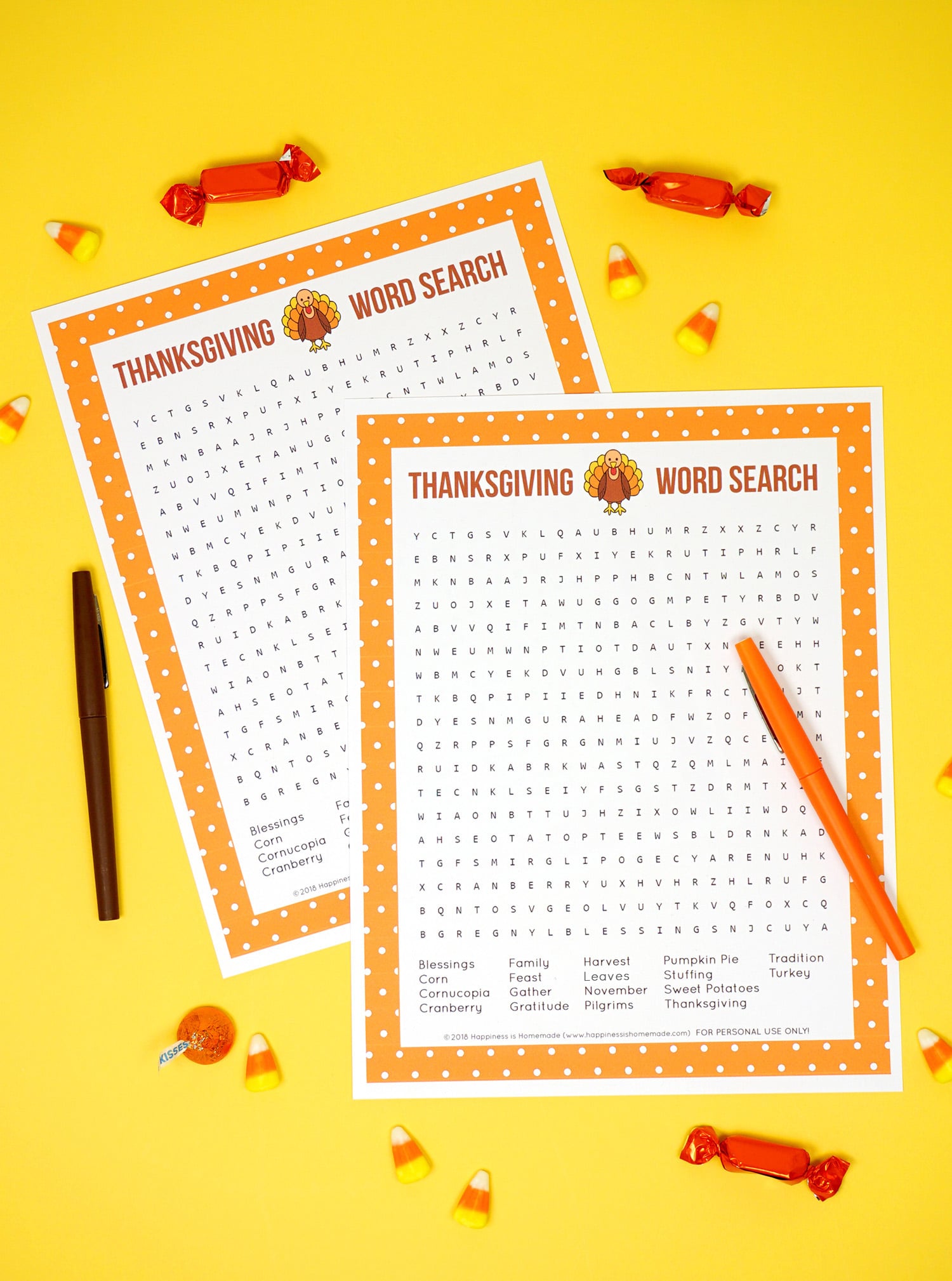 If you want to add an extra level of excitement and competition, set a timer and try to beat the clock, or race your friends to see who can complete their Thanksgiving puzzle the quickest!
Fun Thanksgiving Prizes
These would make great prizes for competition winners!
This fun word search game is sure to be a huge hit with all of your friends and family!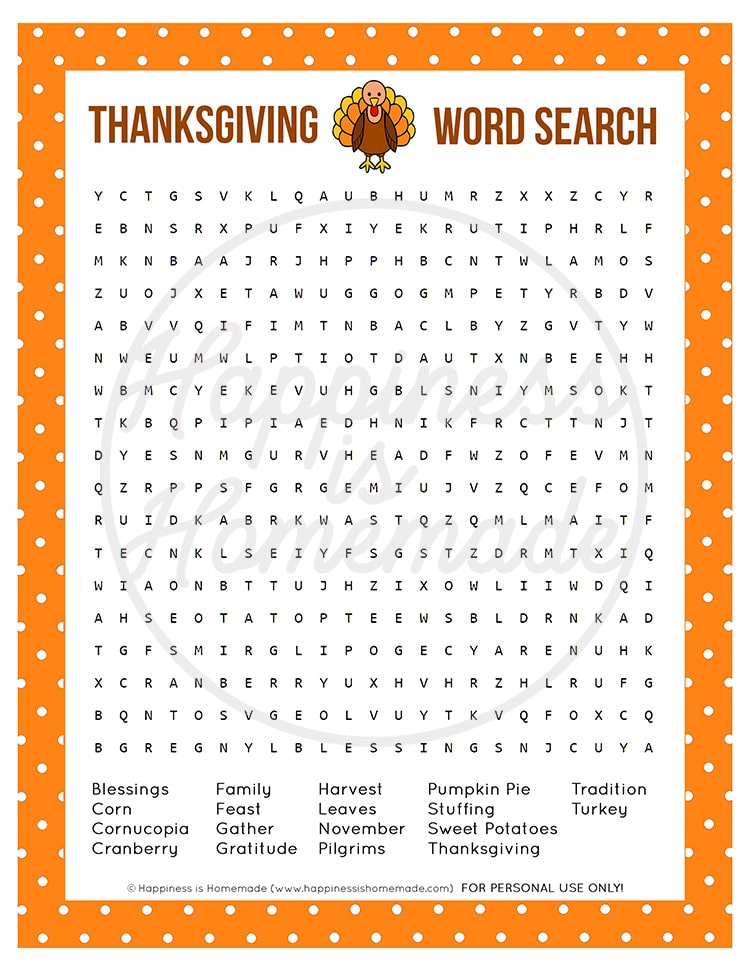 ---
To get the Thanksgiving Word Search, enter your name and email into the form below and click the "Get It Now" button!
This Thanksgiving wordsearch is the perfect activity for your Thanksgiving celebration! This word search game makes a great activity for classrooms, church groups, playgroup, Scout meetings, Thanksgiving dinner parties, and more! Simply print and play for a fun Thanksgiving activity that's ready to go!
Happy Thanksgiving!

---
WANT MORE THANKSGIVING FUN & GAMES?
GET OUR MEGA GAMES & ACTIVITIES BUNDLE NOW!
---
Check Out These Other Free Printables!
You May Also Like:
Pin this Thanksgiving Word Search Printable for Later!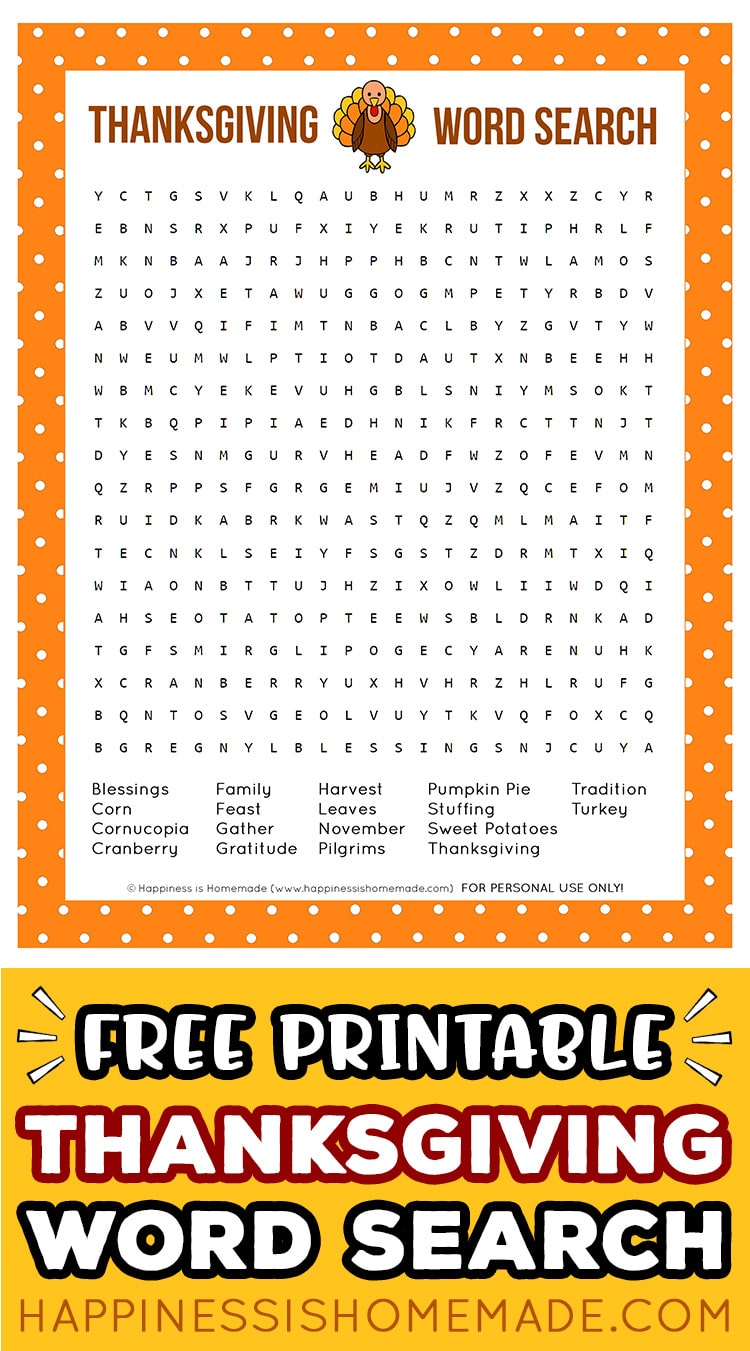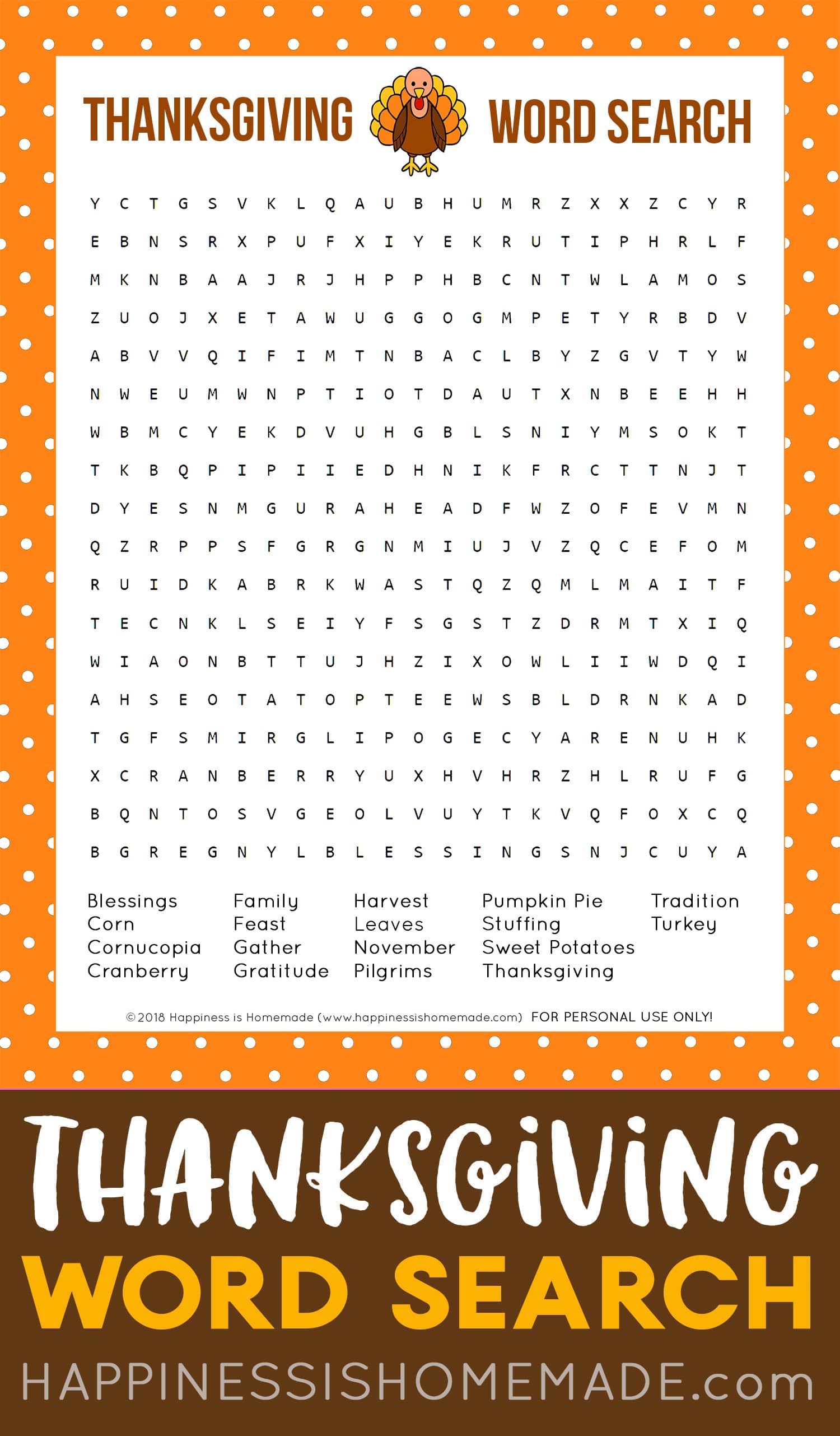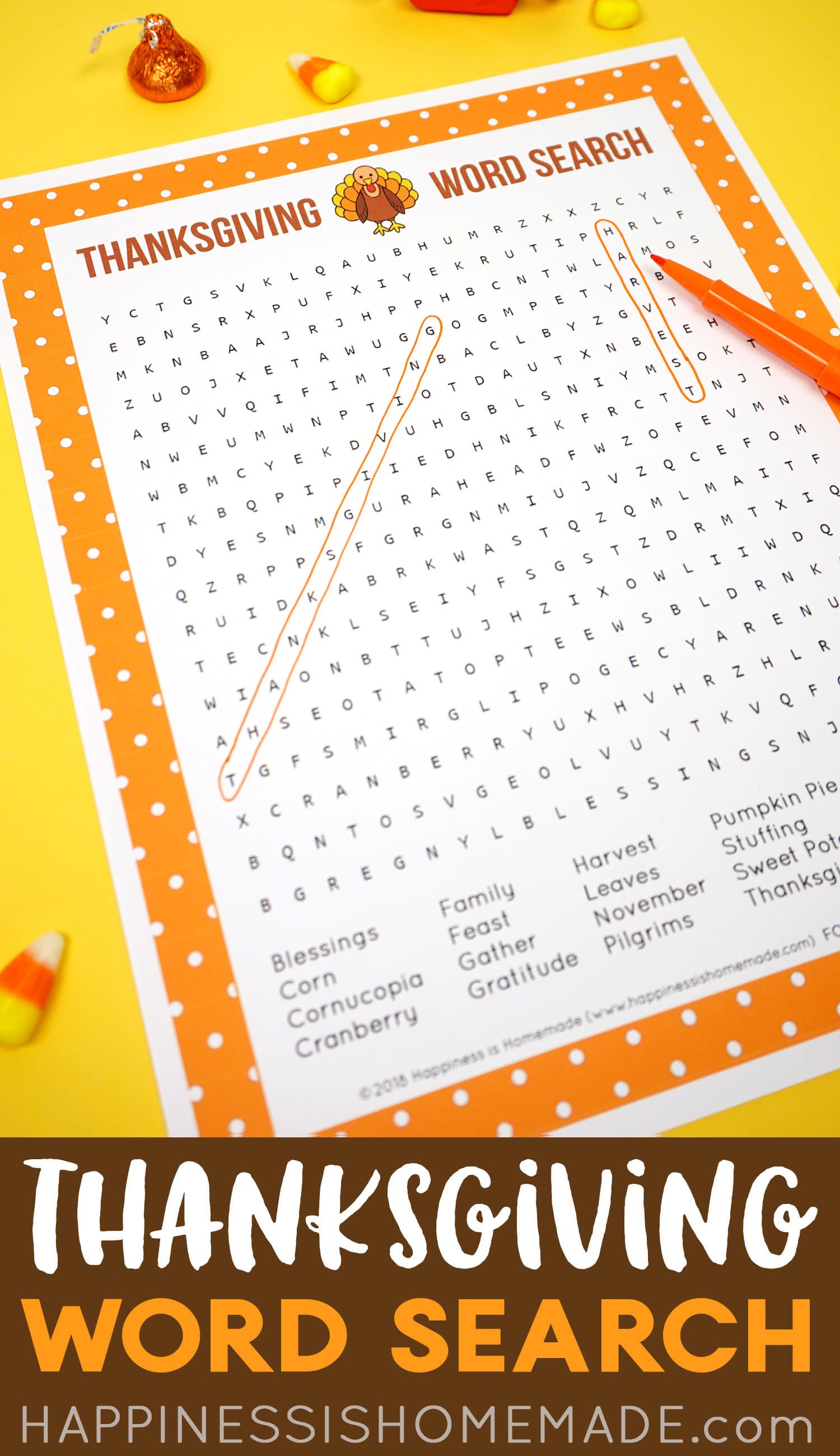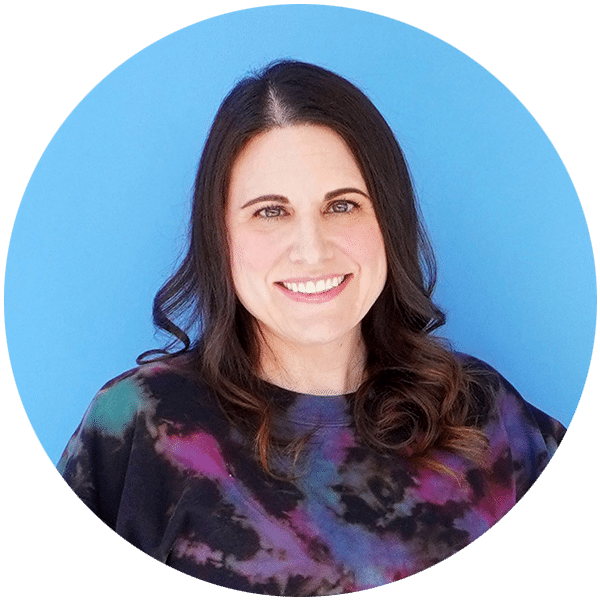 Heidi Kundin has captivated the hearts of millions with her colorful and inspiring approach to crafting, celebrations, and family fun. With over 15 years of experience, Heidi's website has become a must-visit destination for those seeking quick and easy creative ideas and last-minute solutions. Her warm personality shines through her posts, inviting readers to join her on a creative journey that's fun, rewarding, and achievable.