15 Candy Science Experiments for Kids
This post and its photos may contain affiliate links. As an Amazon associate I earn from qualifying purchases. If you make a purchase through these links, I may receive a small commission at no extra cost to you!
15 awesome candy science experiments that make excellent candy science fair projects! Your kids will love these cool science experiments featuring their favorite candy treats!
Candy Science Fair Projects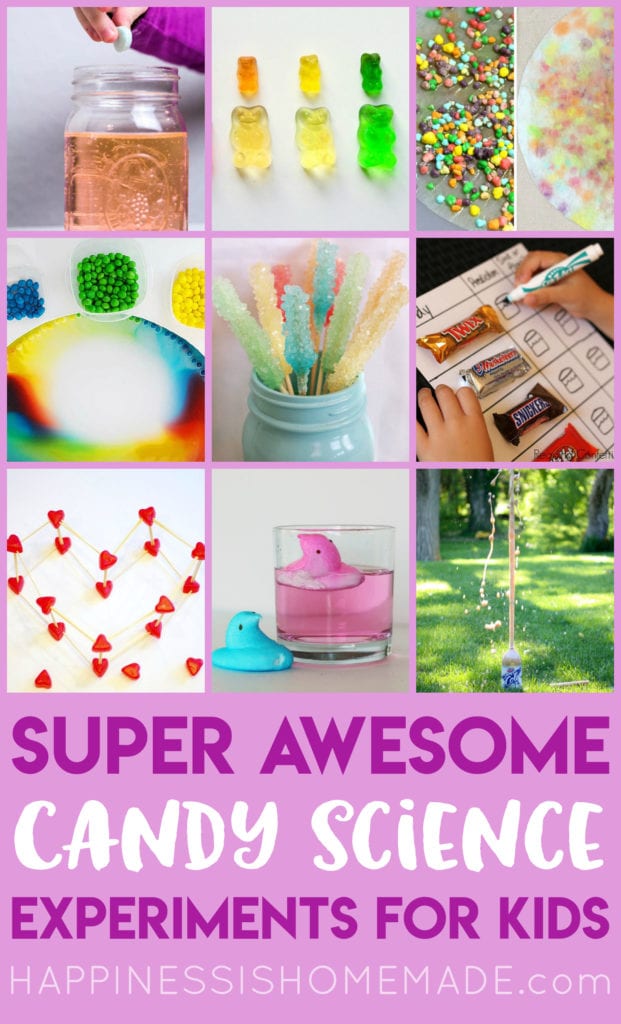 It's Science Fair Season around here, and these super fun candy science experiments would make totally cool science fair projects! Covering a range of topics from the basic scientific method to osmosis and chromatography, these cool science experiments prove that there's more to your favorite candies than just sugary sweetness!
Candy Science Experiments for Kids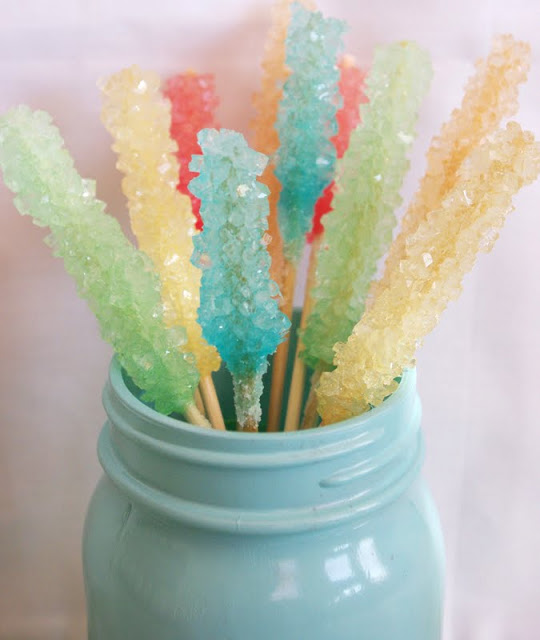 Making homemade Rock Candy is a fantastic way to learn about crystallization while growing delicious sweet treats!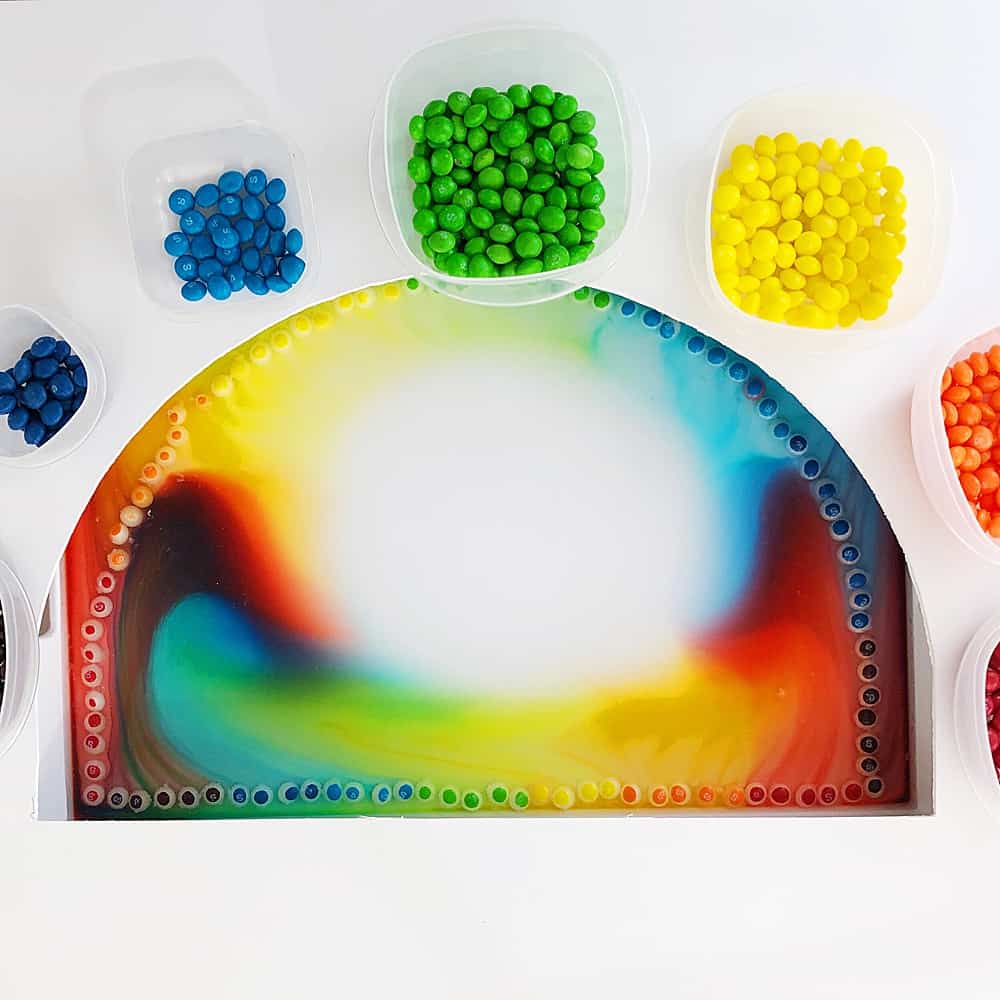 Create one-of-a-kind art with this popular Rainbow Skittles activity!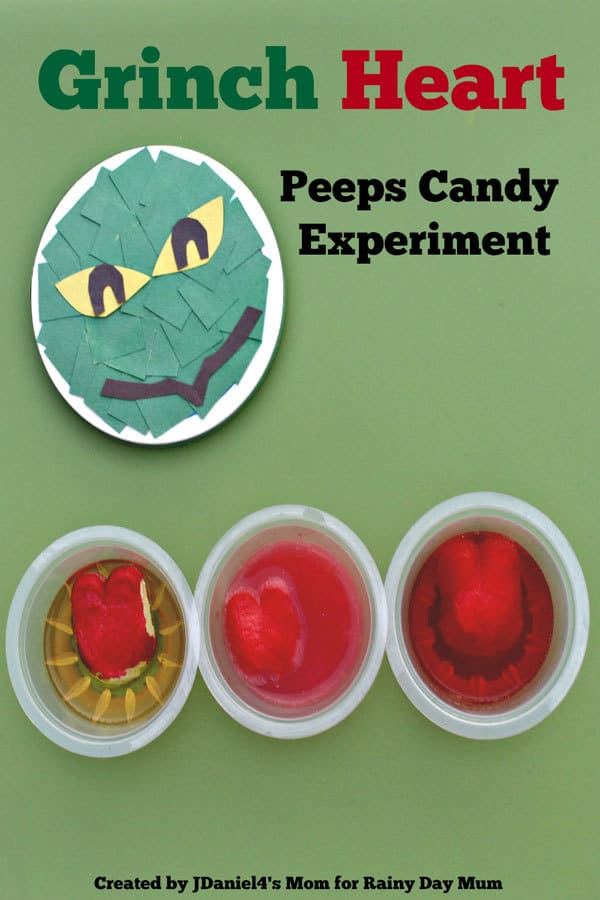 Grinch Heart – Peeps Science Experiment is a fun experiment that involves comparing the effects of different liquids on Peeps hearts.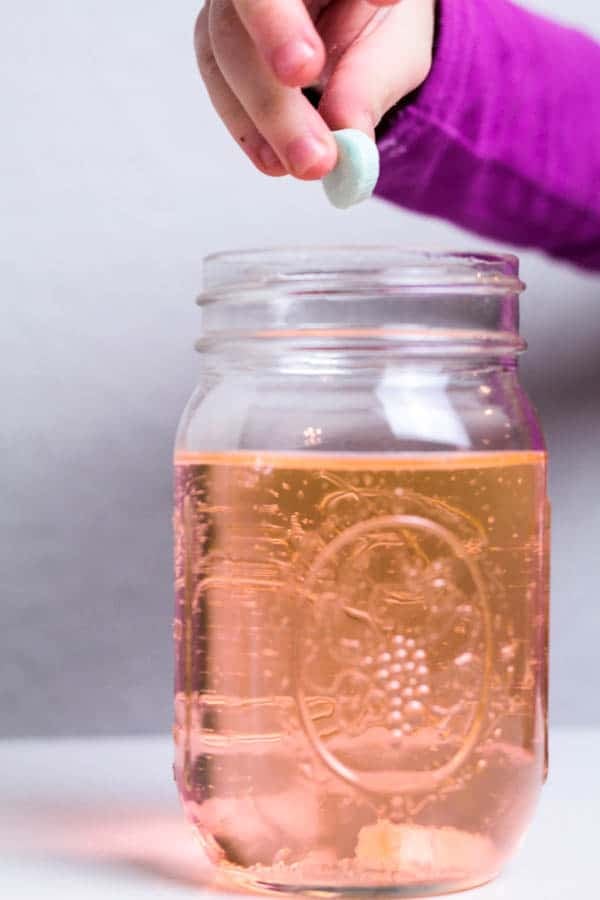 Kids will love watching the fun chemical reactions that these Dancing Hearts Candieswill create!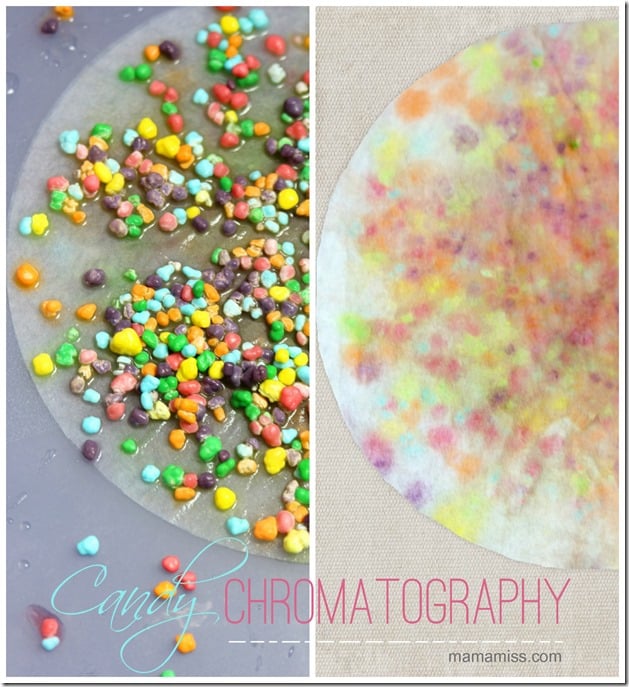 With this Candy Chromatography science experiment, you can separate dye into its individual colors to create unique works of art!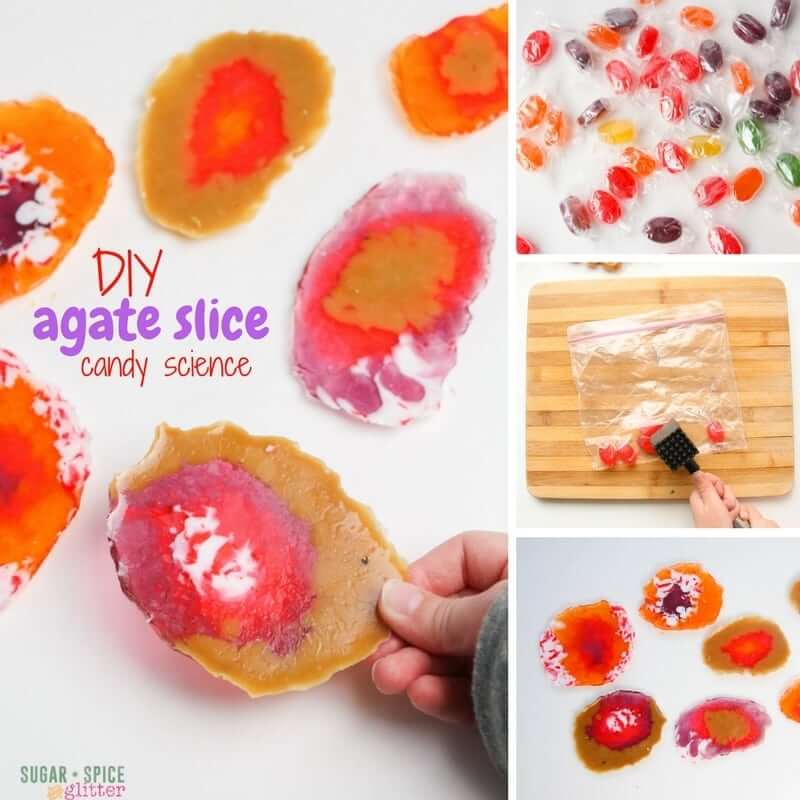 DIY Agate Candy Slices are an awesome kitchen science experiment that demonstrates examples of property changes and chemical changes!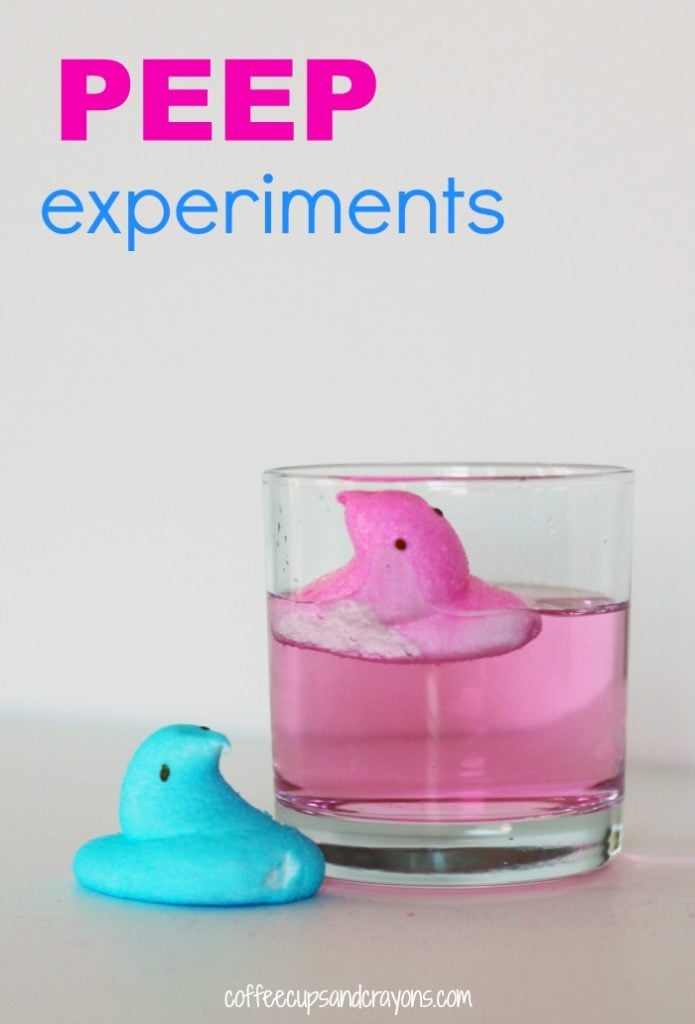 Make predictions, record observations, and draw conclusions with these Peeps Science Experiments.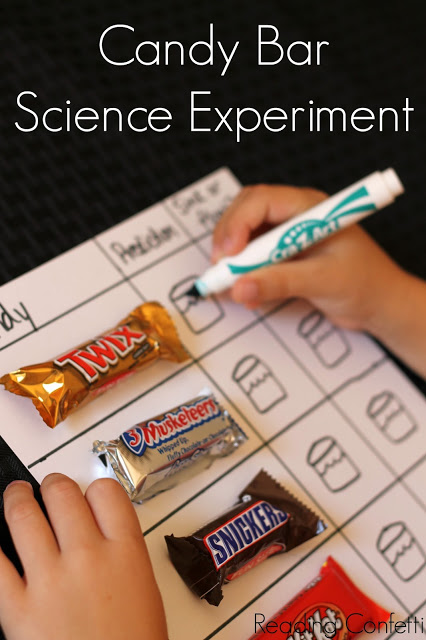 Learn about predictions, forming hypotheses, and testing ideas with this engaging Sink or Float Candy Experiment.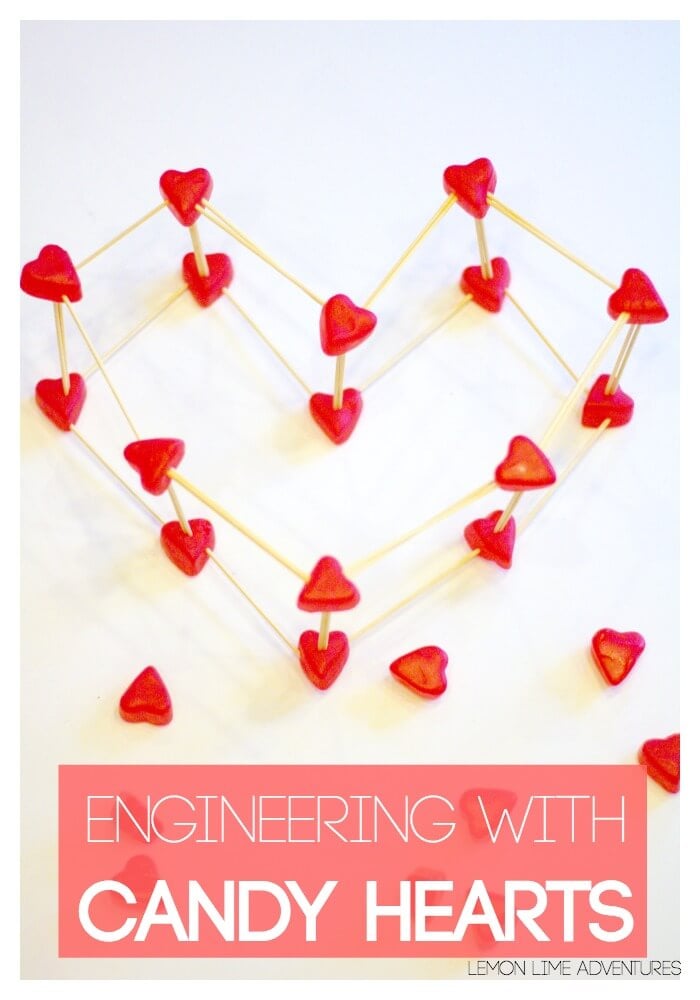 Building Structures With Candy Hearts is a creative STEM engineering project that's fun for all ages!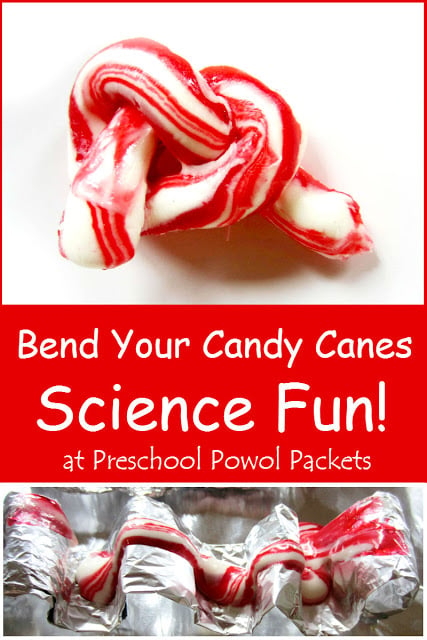 Bend Candy Candy Canes into fun shapes and unique designs while learning how heat affects the candy's physical properties!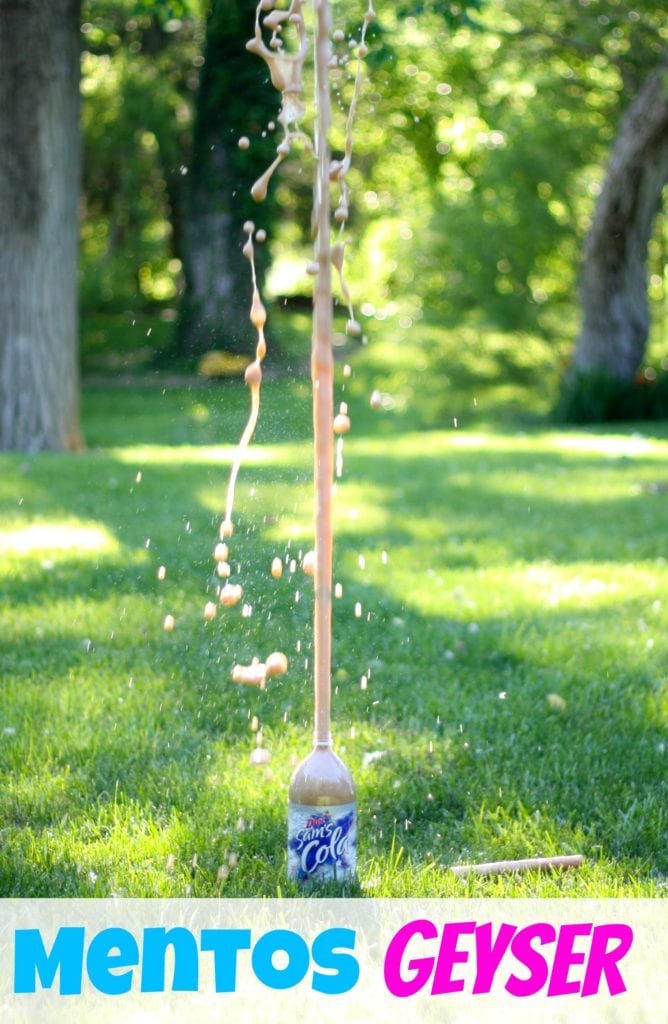 The chemical reactions in a Mentos Geyser are a classic science experiment favorite!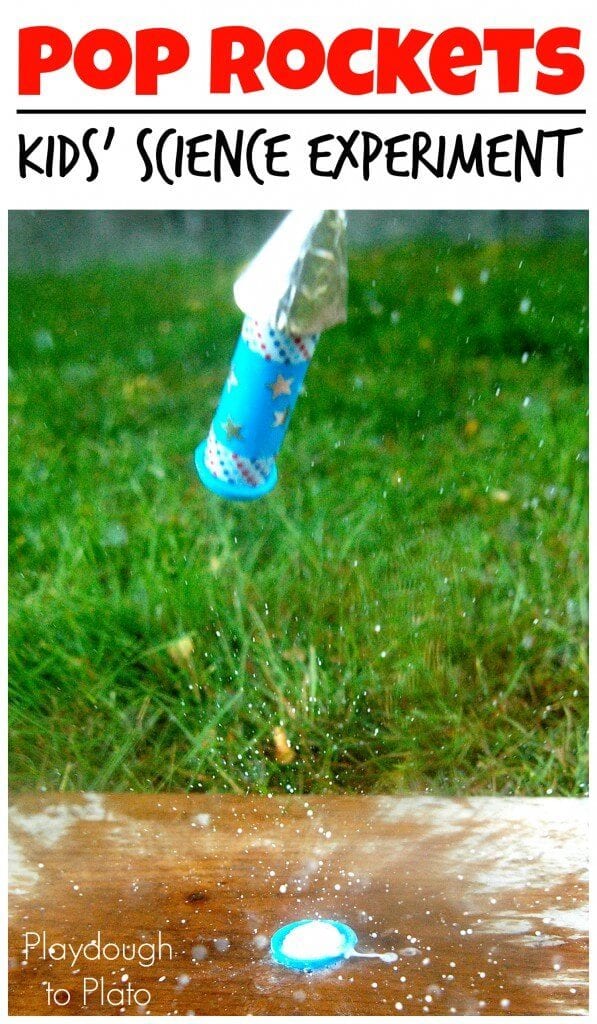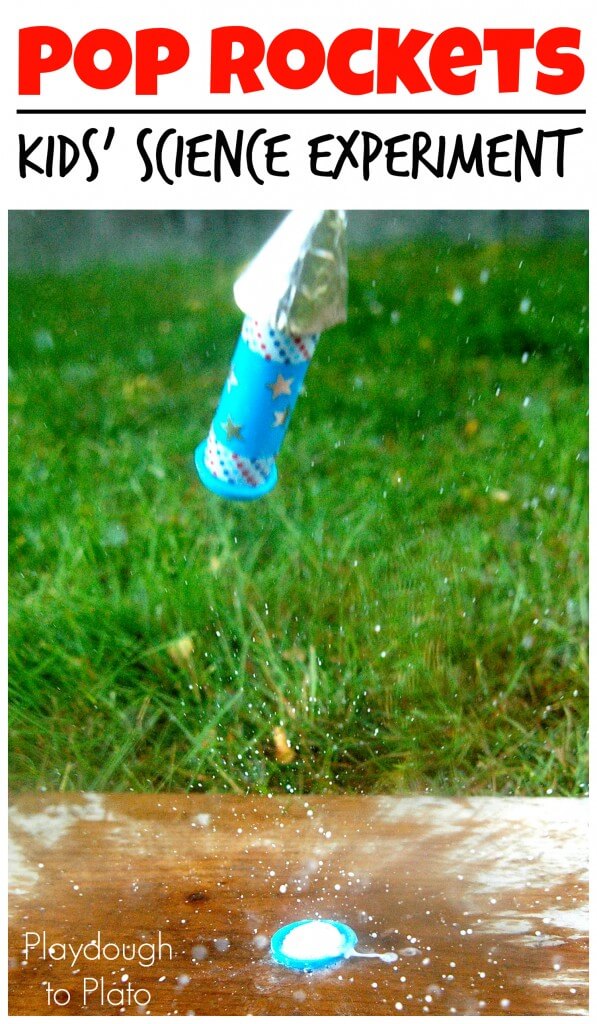 Try this fun exploding Pop Rockets experiment for 4th of July or any time of year!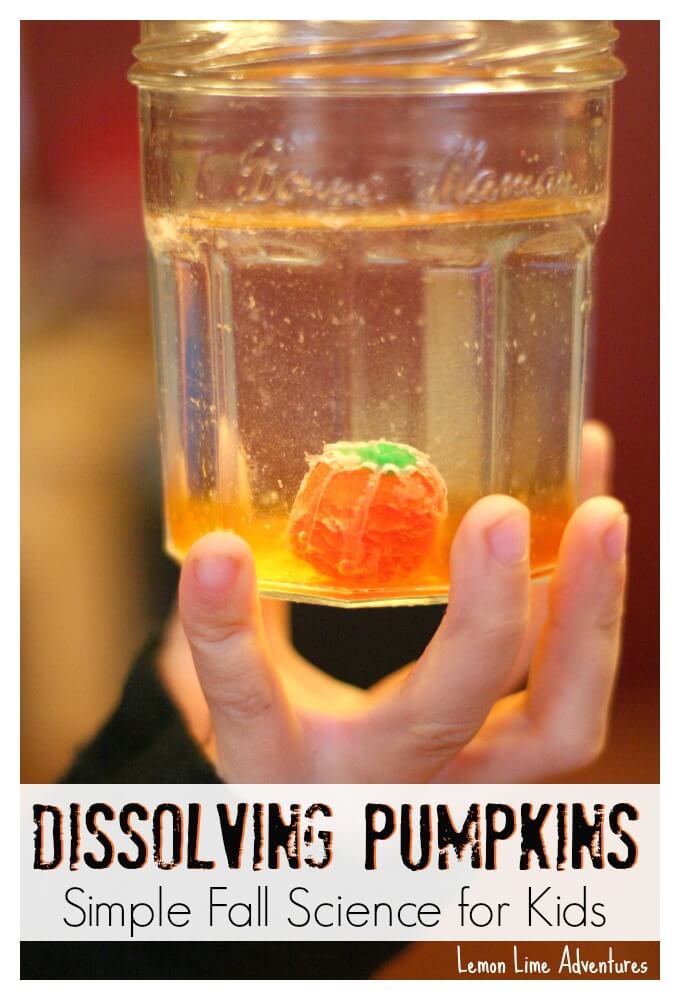 Predict what will happen when you Dissolve Pumpkins in different liquids!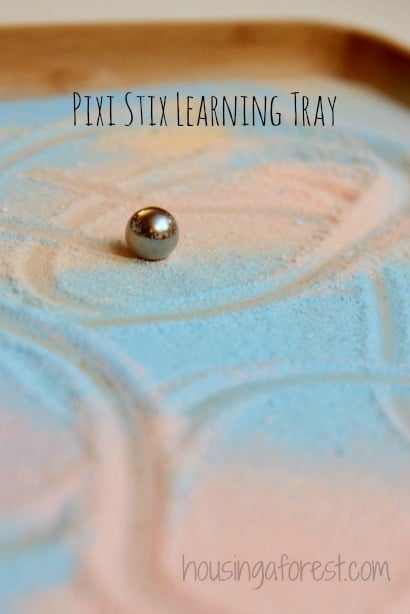 Make this Pixy Stix Learning Tray to create fun patterns and swirls!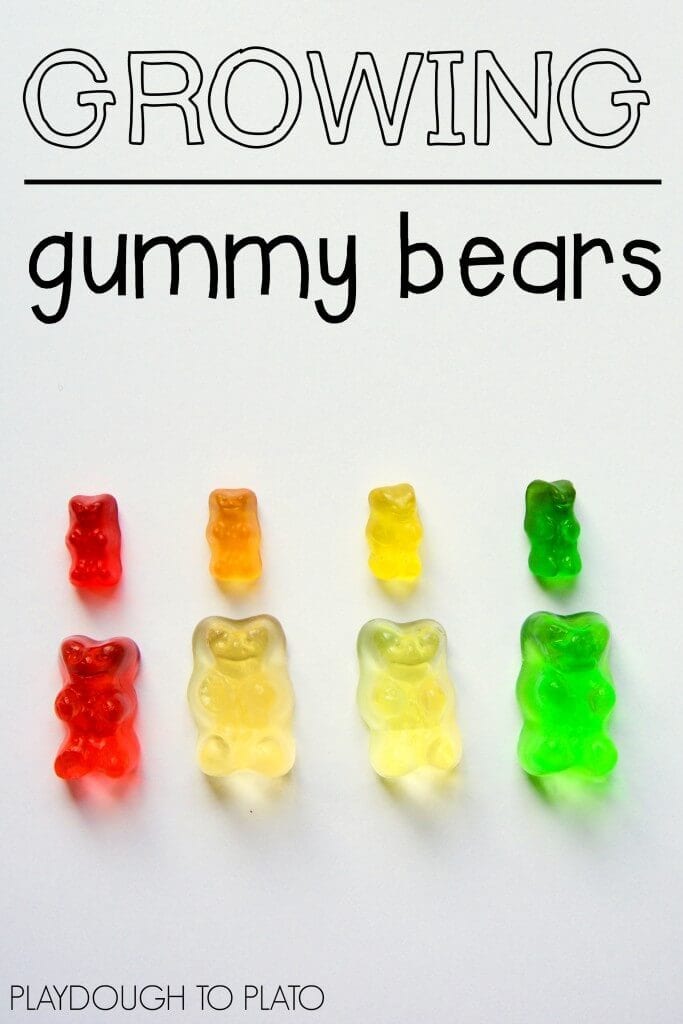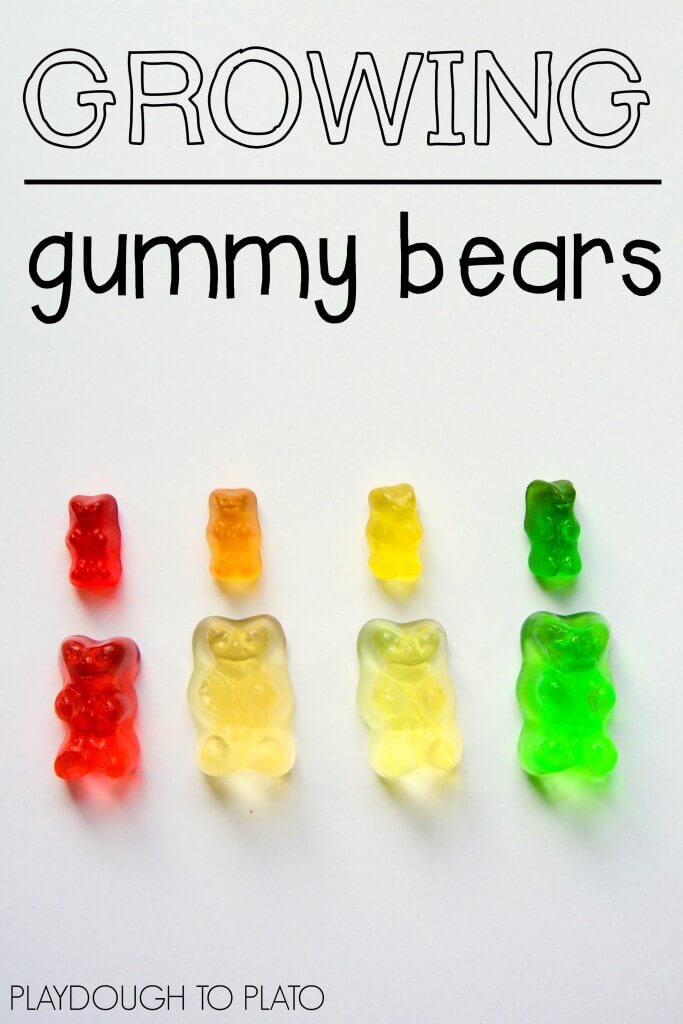 This simple Gummy Bear Experiment is a wonderful way to learn about osmosis!
These fun experiments are sure to bring a smile to your child's face! There's no sweeter way to master new science concepts than to combine scientific learning with candy treats!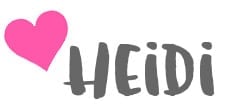 You May Also Like: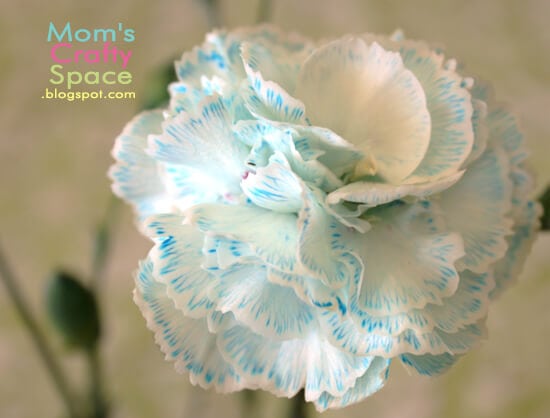 Simple Science Experiment: Color Changing Carnations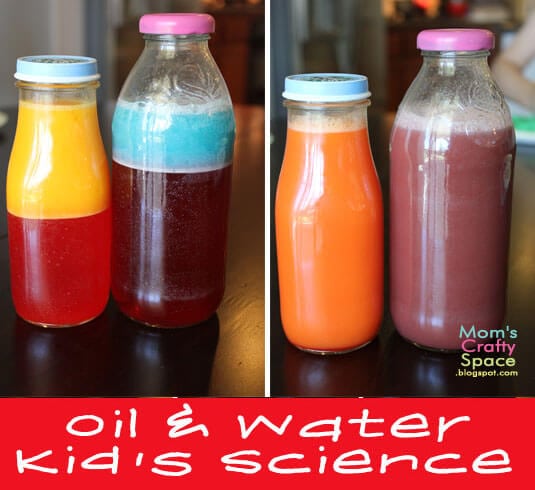 Simple Oil & Water Science Experiment for Kids
Pin these Candy Science Experiments for Later!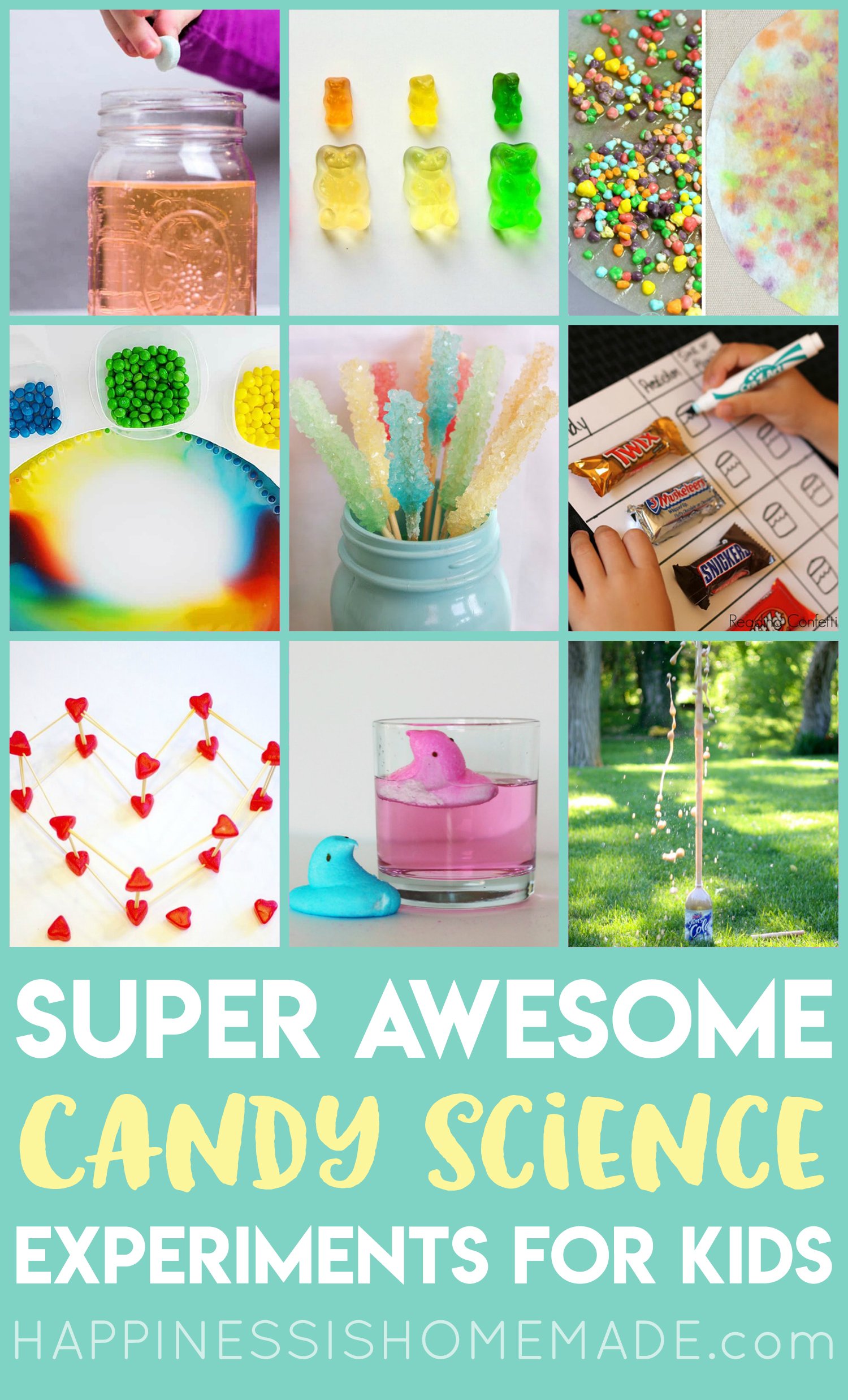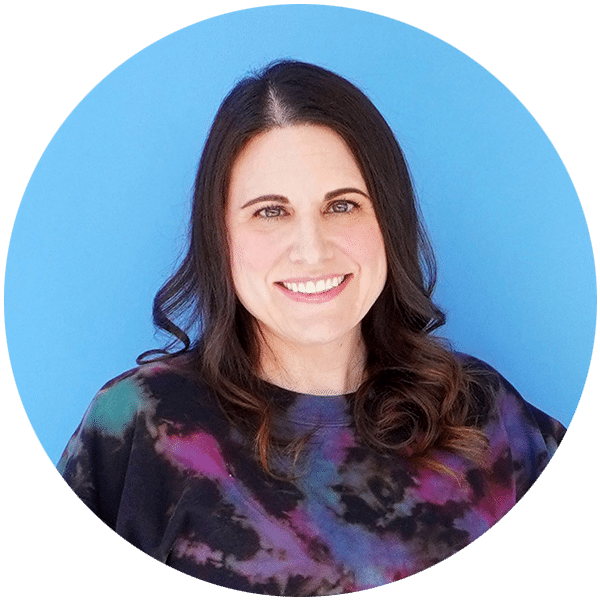 Heidi Kundin has captivated the hearts of millions with her colorful and inspiring approach to crafting, celebrations, and family fun. With over 15 years of experience, Heidi's website has become a must-visit destination for those seeking quick and easy creative ideas and last-minute solutions. Her warm personality shines through her posts, inviting readers to join her on a creative journey that's fun, rewarding, and achievable.