Citrus Loofah Soaps
This post and its photos may contain affiliate links. As an Amazon associate I earn from qualifying purchases. If you make a purchase through these links, I may receive a small commission at no extra cost to you!
Make a batch of DIY Citrus Loofah Soap in just 10 minutes, and wake up your mornings with the refreshing and invigorating scent of citrus! These homemade luffa soaps make a great DIY homemade gift idea – perfect for friends, family, neighbors, and teachers!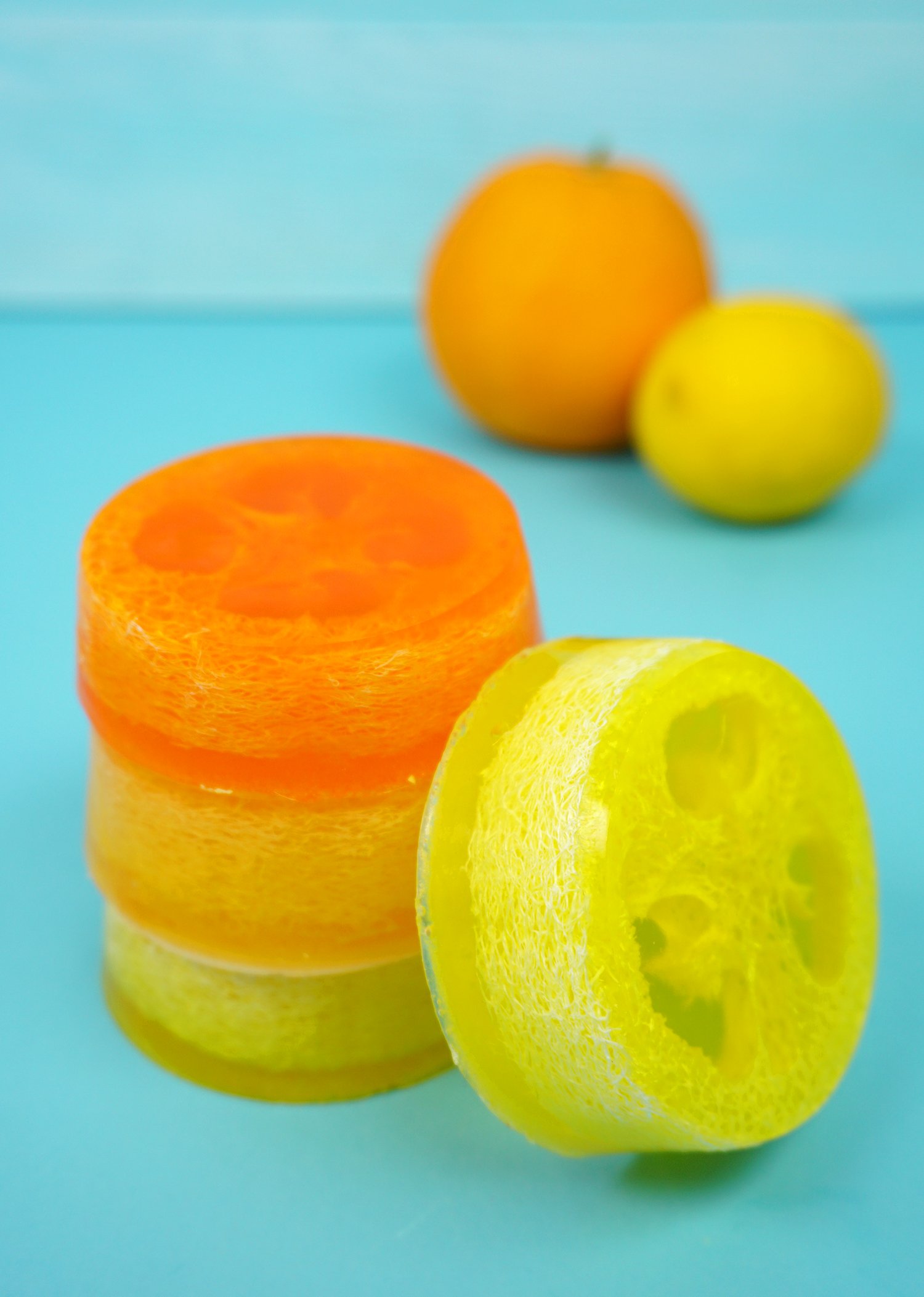 Loofah soaps are a fantastic way to exfoliate your skin (just in time for warmer weather!), and they are super quick and easy to make, so they're perfect for beginning soapmakers!
Random side note, did you know that you can call them loofah soaps OR luffa soaps? Both are correct! Loofah is the more commonly accepted American spelling, but other countries often favor the luffa spelling since the natural sponges are derived from tropical vines of the genus Luffa, of the gourd family.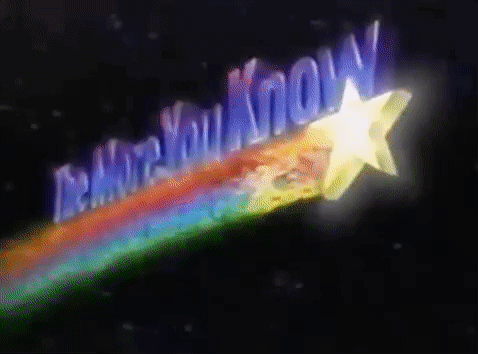 How to Make Luffa Soaps
What You'll Need

: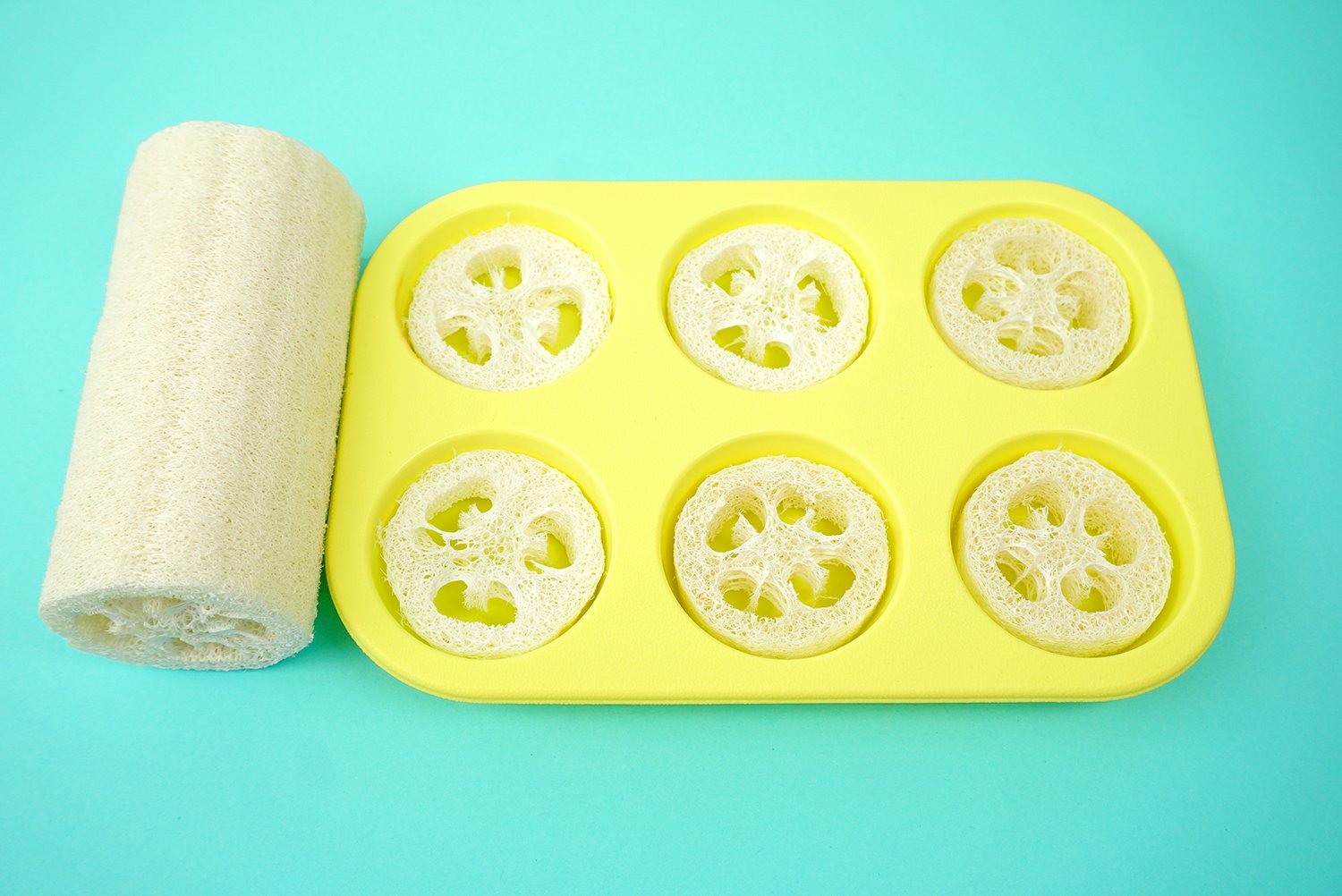 Start by using the serrated knife to slice 1″ thick slices of loofah. Place a slice into the bottom of each well in the mold.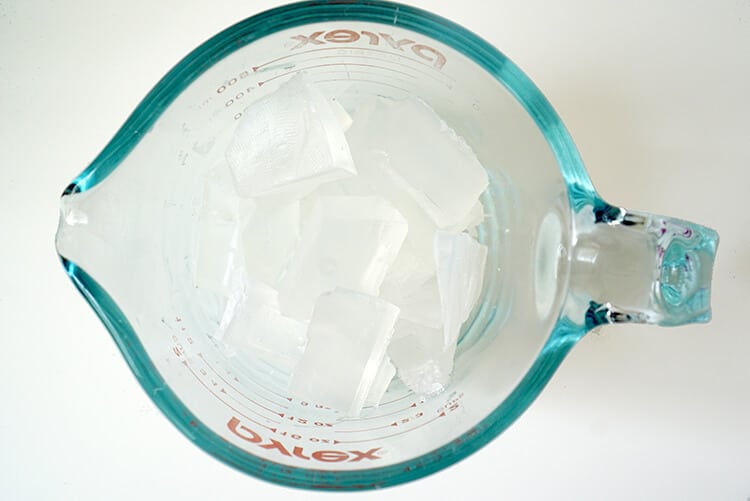 I usually work with about 1 lb. of soap base at a time, which makes approximately one batch of six soaps. I slice the soap base into cubes (it cuts easily with a kitchen knife), place them inside a 4-cup Pyrex measuring cup, and melt in the microwave in 20-30 second increments, stirring well after each microwave session to ensure that the soap is completely melted. For 1 lb of soap, I generally microwave for 30 seconds, stir, microwave for another 30 seconds, stir once again, and microwave a final time for 20 seconds.
When the soap base is completely melted, stir in the soap colorant (add one drop at a time until the desired color is reached) and fragrance or essential oil (about 15-20 drops). Pour into the silicone mold, and allow the soap molds to sit undisturbed until completely cool (about 30-90 minutes depending on temperature/humidity).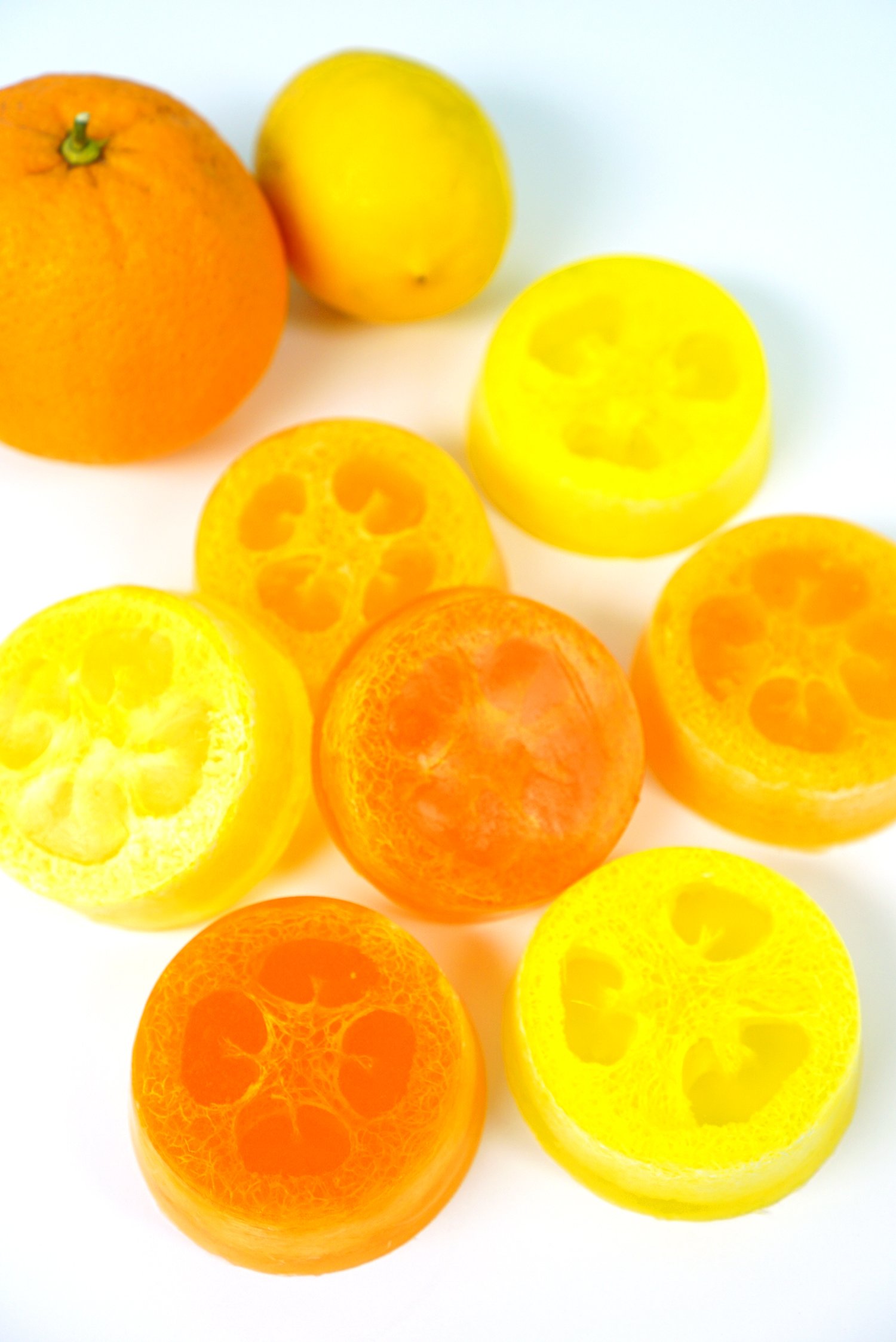 To make this batch of soap in an ombre of colors, I started by adding yellow soap colorant and lemon essential oil to the melted soap. I poured the mixture into two of the molds and then added one drop of orange colorant and tangerine essential oil to the mixture before pouring the mixture into two more molds. (Note: if the soap starts to firm, simply pop it back in the microwave in 20-second increments again!). I finished up by adding several more drops of orange colorant and orange essential oil to the melted soap and then pouring the mixture into the remaining molds.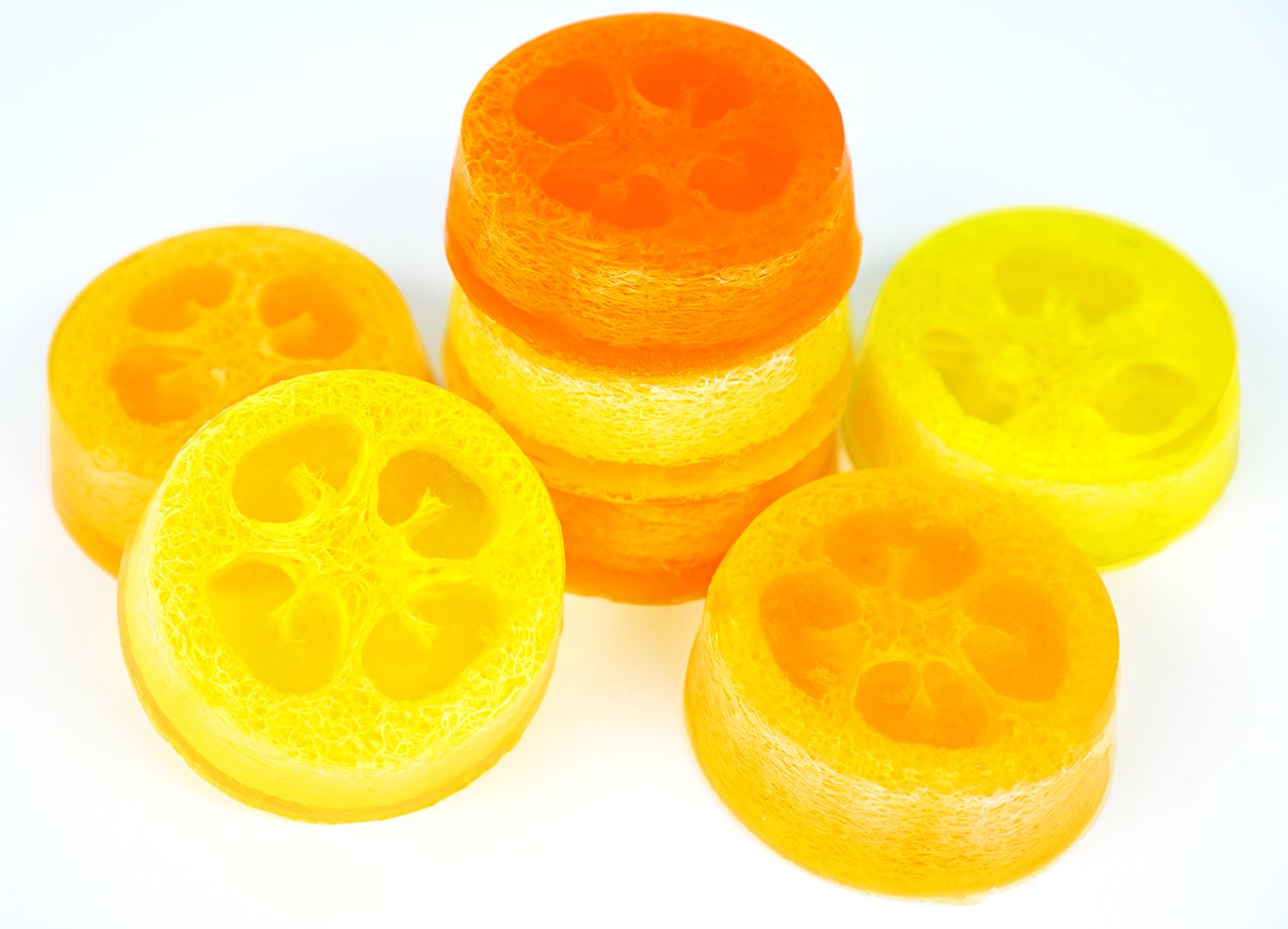 The resulting soaps have a range of colors from bright yellow to deep orange and a variety of citrus scents that smell SO yummy!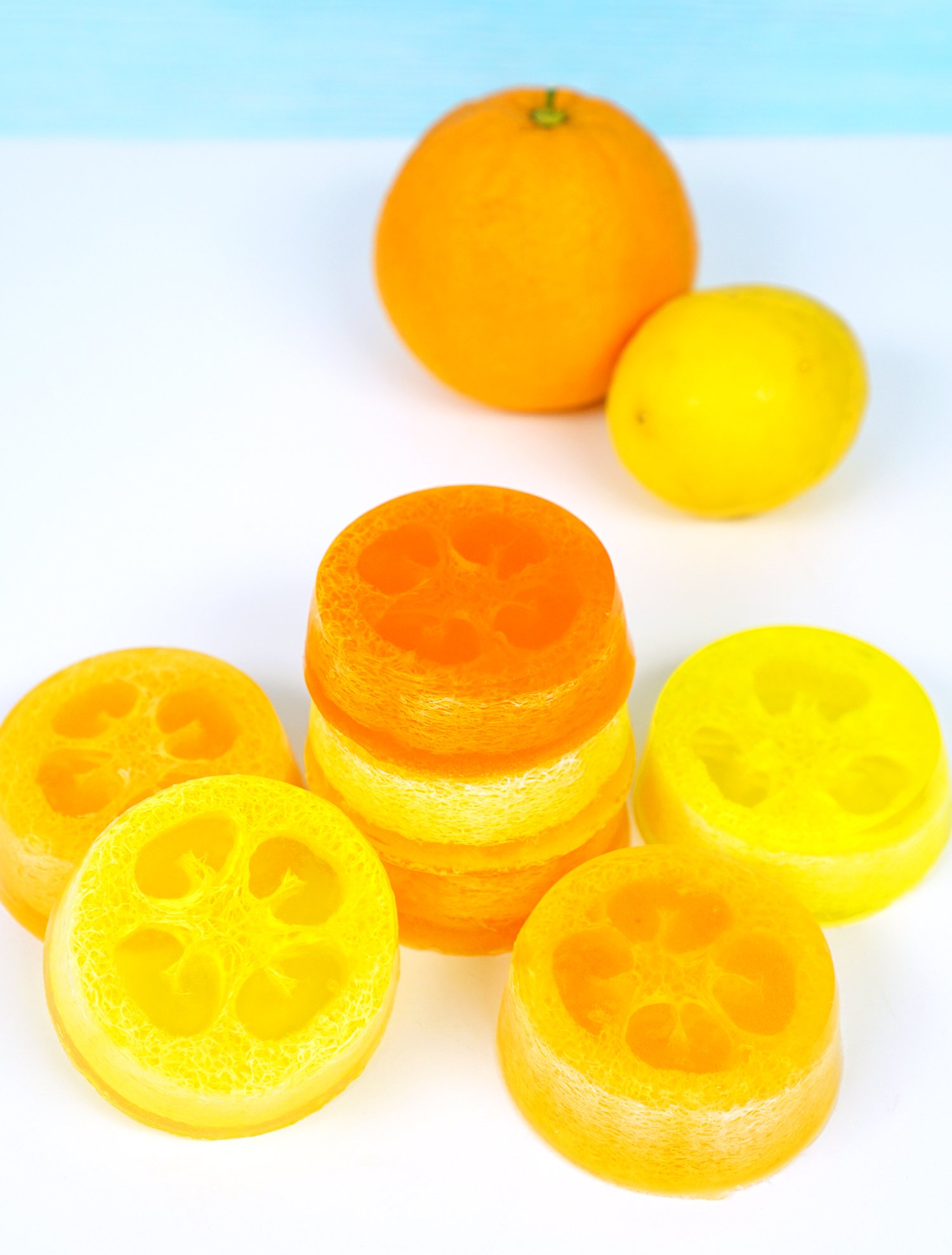 These loofah soaps are fantastic for exfoliation and for sloughing off the dry skin so that you can keep yourself feeling silky smooth! They smell great AND keep your skin healthy – win-win!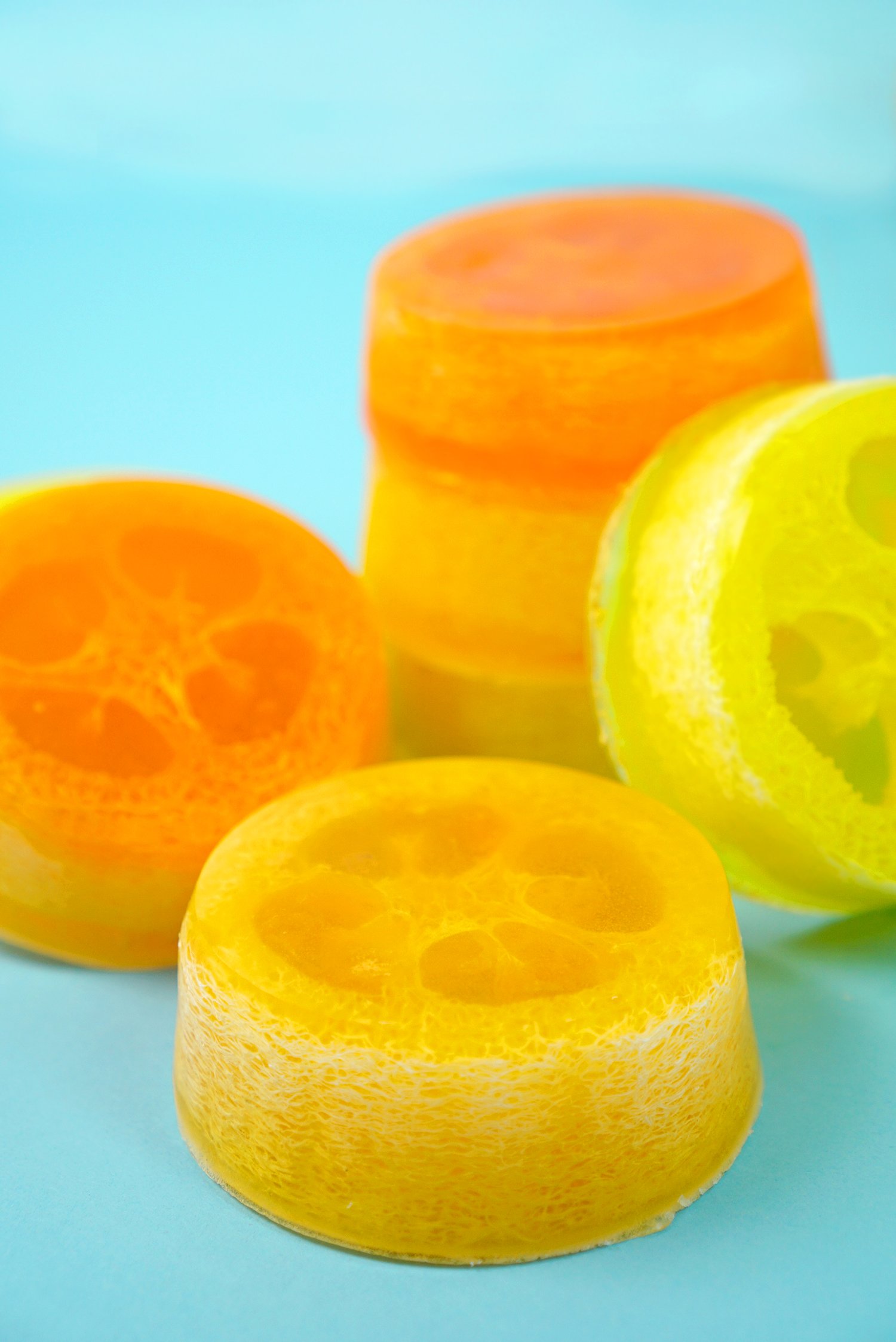 Luffa soaps also make a great homemade gift idea for friends, family, neighbors, teachers, and more! Whip up a batch in about 10 minutes for a thoughtful handmade present!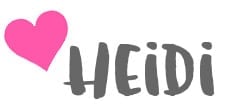 You May Also Like: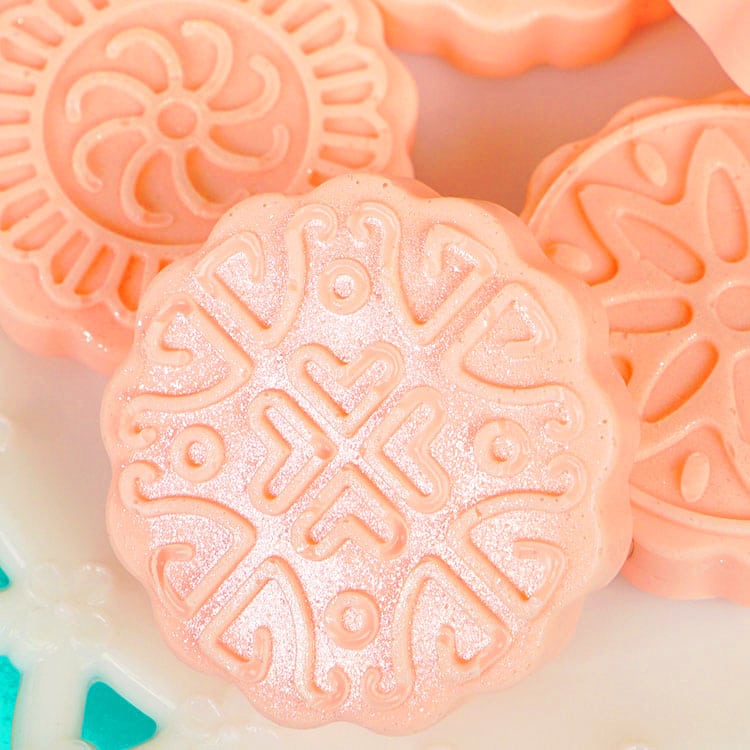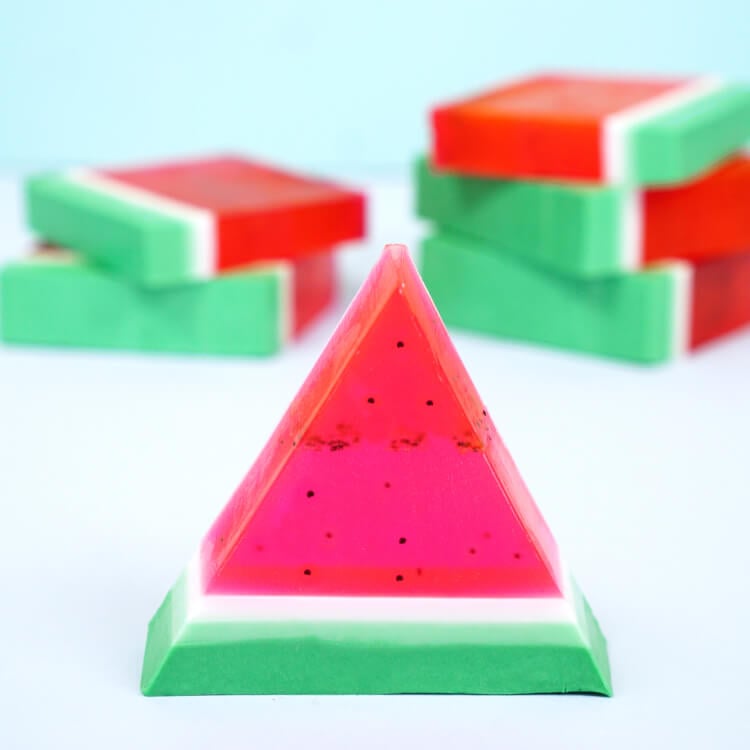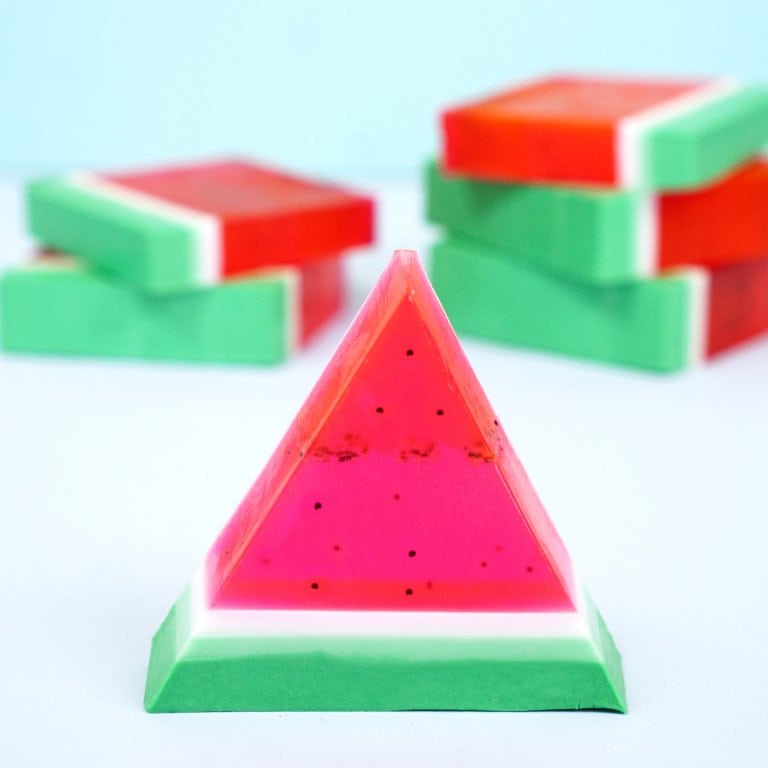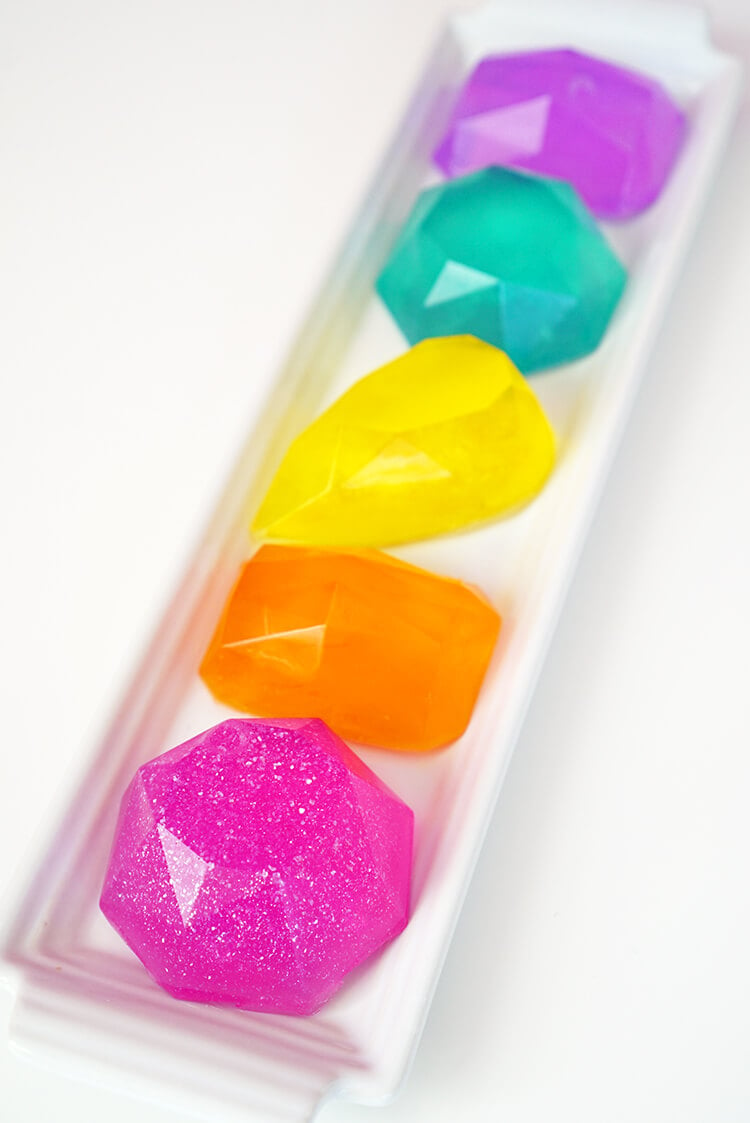 10-Minute Gemstone Jewel Soaps
Pin these Citrus Loofah Soaps for Later!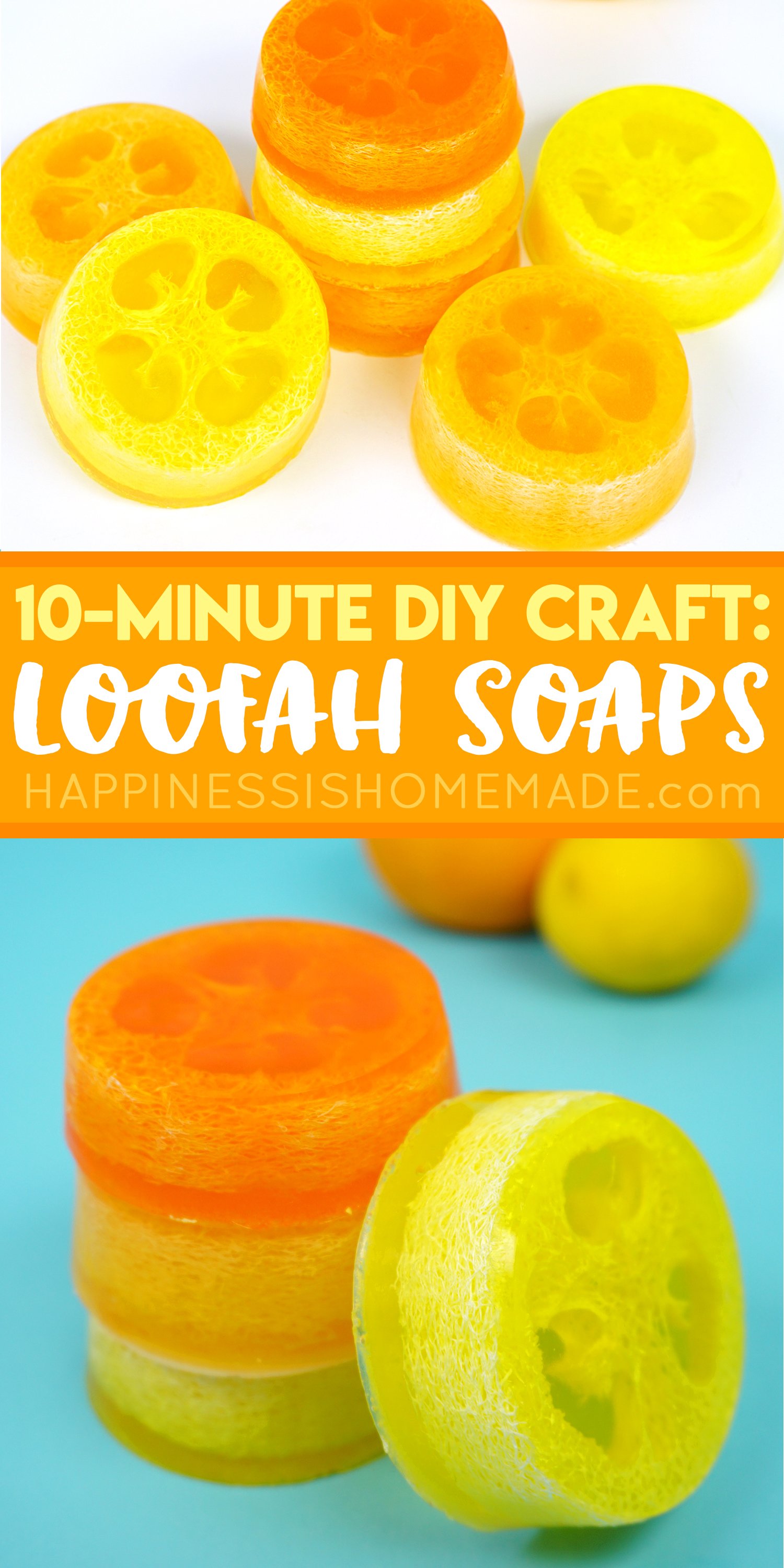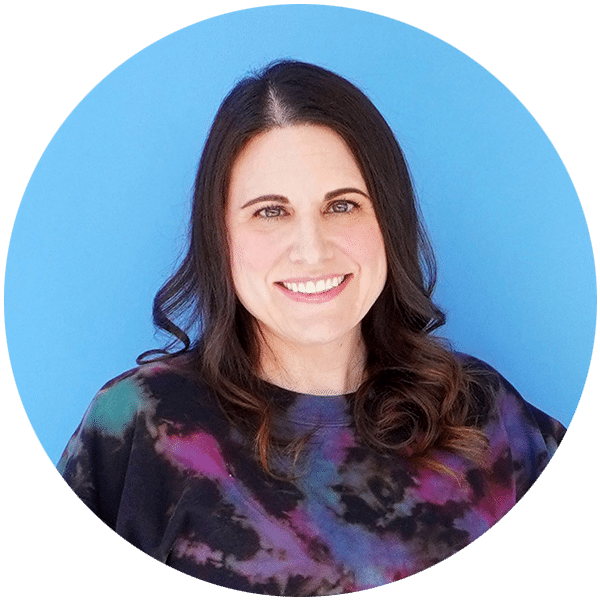 Heidi Kundin has captivated the hearts of millions with her colorful and inspiring approach to crafting, celebrations, and family fun. With over 15 years of experience, Heidi's website has become a must-visit destination for those seeking quick and easy creative ideas and last-minute solutions. Her warm personality shines through her posts, inviting readers to join her on a creative journey that's fun, rewarding, and achievable.