Double Chocolate Zucchini Cake Donuts
This post and its photos may contain affiliate links. As an Amazon associate I earn from qualifying purchases. If you make a purchase through these links, I may receive a small commission at no extra cost to you!
These moist and rich baked double chocolate donuts are under 100 calories each, and you'll never guess that they're packed full of zucchini and other better-for-you healthy ingredients! Indulge your chocoholic sweet tooth without ruining your diet!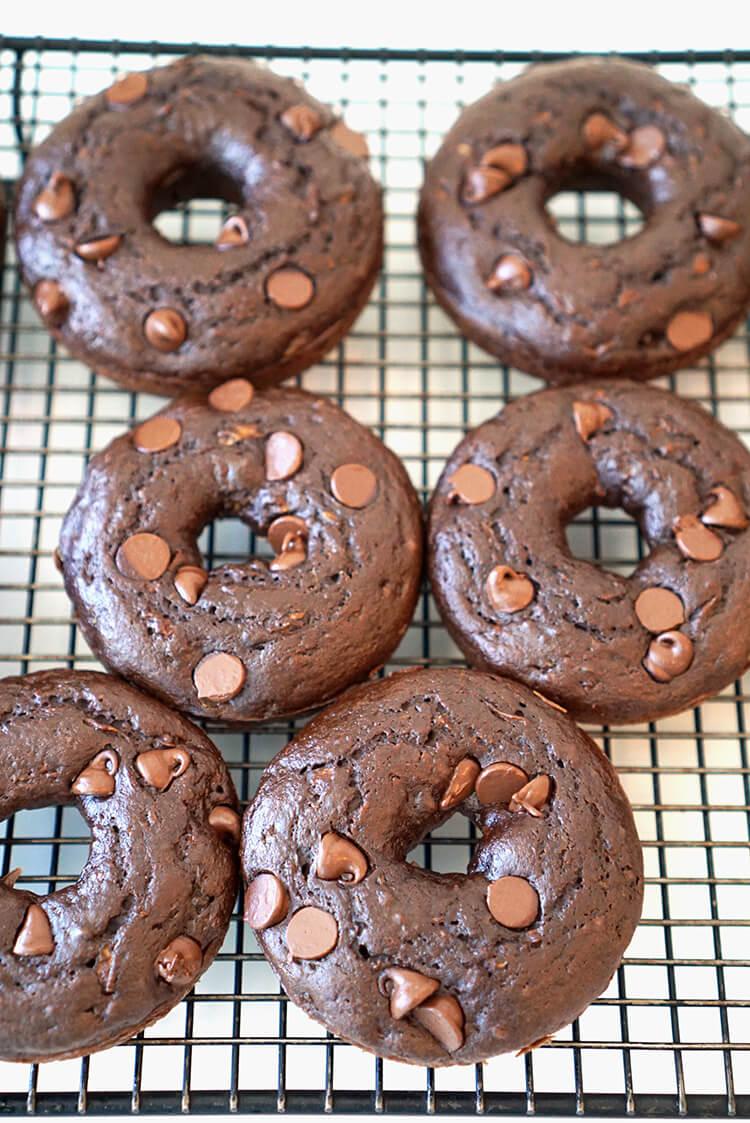 This post may contain affiliate links. I will receive a small commission from these sales at no additional cost to you!
Double Chocolate Zucchini Cake Donuts
It's summertime, and as usual, my garden is bursting at the seams with fresh zucchini! I decided to take my favorite chocolate zucchini cake recipe + my favorite donut pan and turn it into these healthier-for-you breakfast donuts – LOADED with double chocolate flavor, but with only about 1/3 of the calories!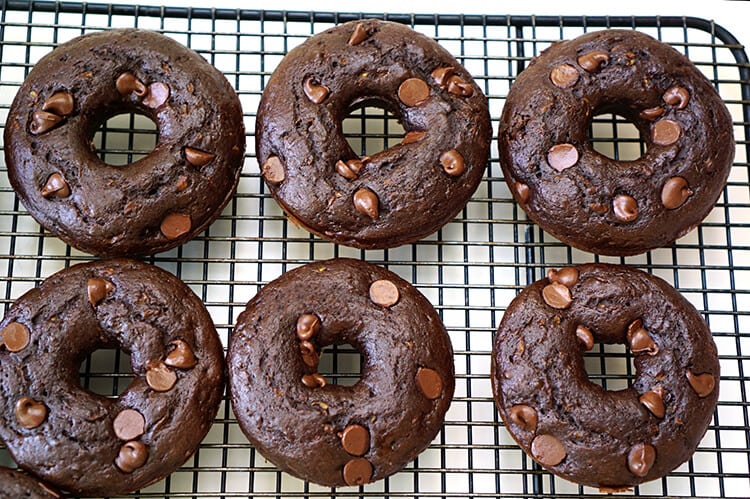 These double chocolate donuts come in at under 100 calories each thanks to the addition of the zucchini which also gives the donuts a rich moistness beyond comparison. According to my calculations, each donut is just a bit under 100 calories (88 calories plain and 98 calories with a drizzle of icing), so you can indulge your sweet tooth without blowing your diet. It IS bathing suit season, after all!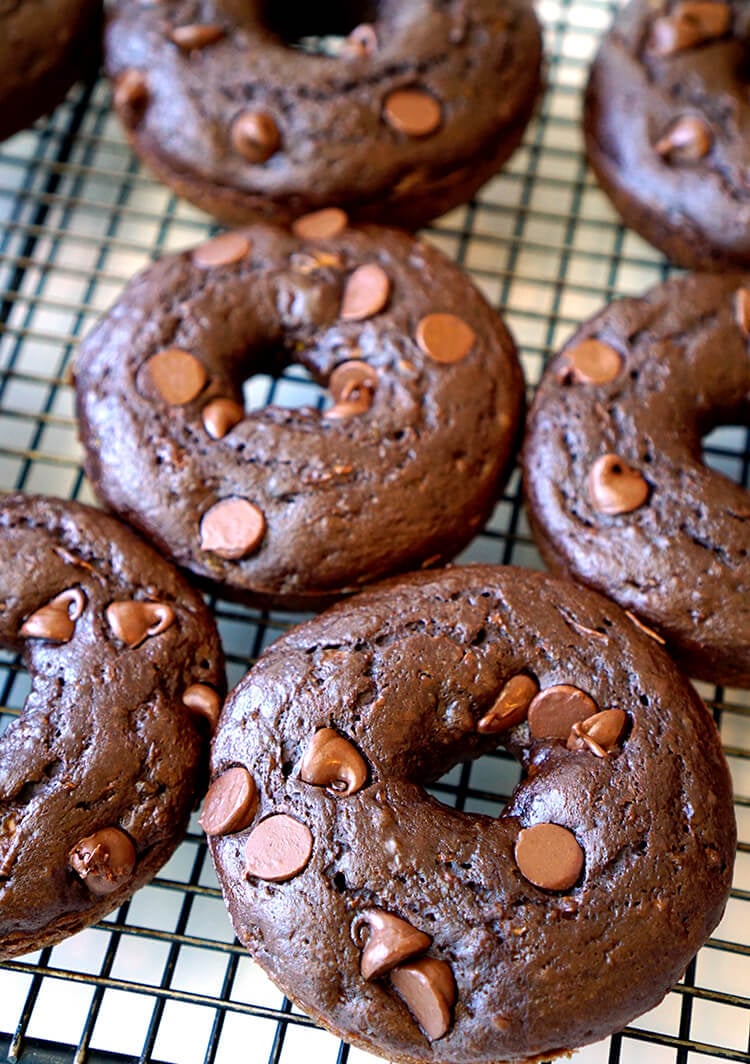 If you're not a fan of zucchini, don't worry! I pinky promise that you can't taste it one bit! If my boys know that there's zucchini in one of my recipes, they will generally refuse to eat it…but they willingly polished off the entire batch of these double chocolate donuts knowing full well that there's plenty of zucchini in them. They're really THAT good!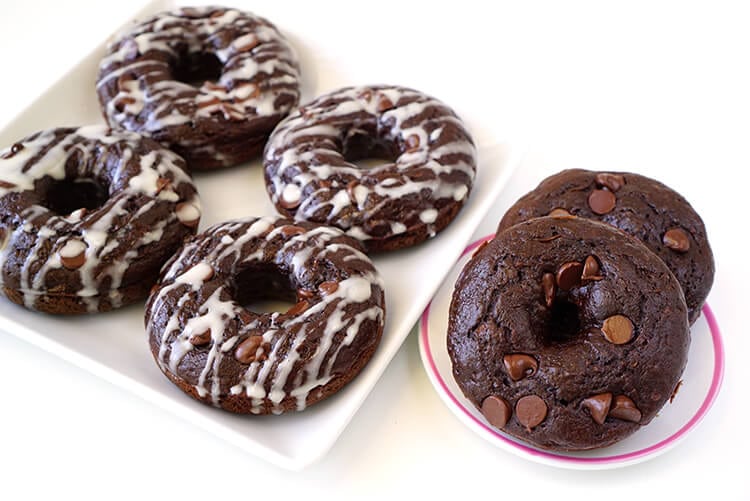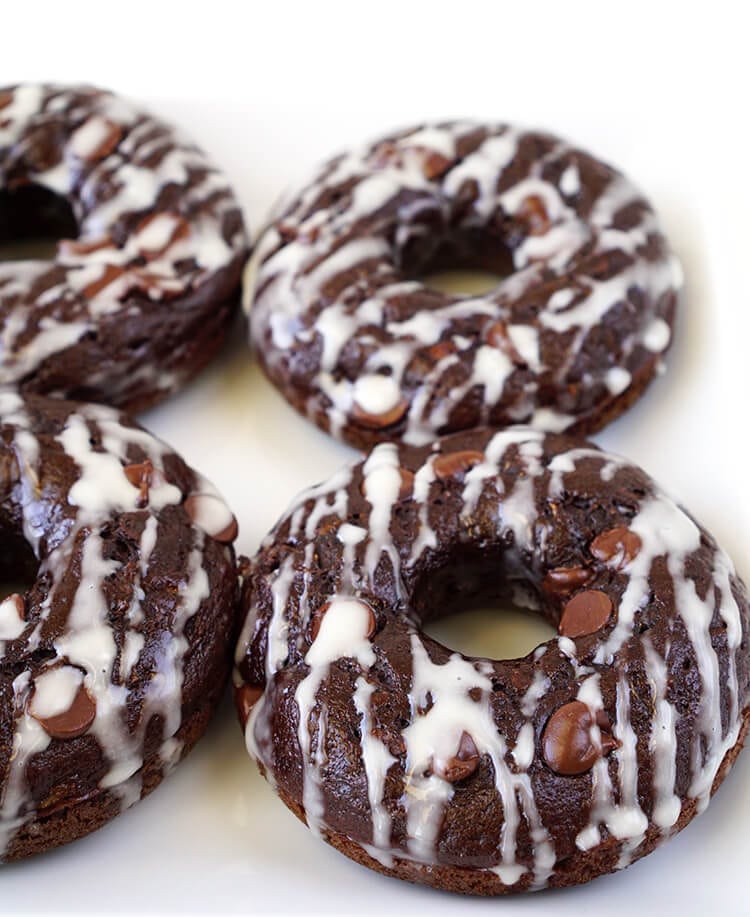 Double Chocolate Zucchini Cake Donuts Printable Recipe Card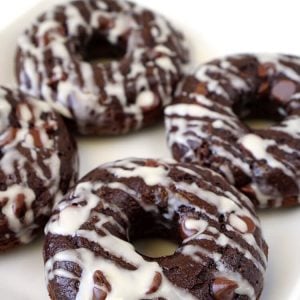 What You'll Need:
1

cup

Whole Wheat Flour

1/4

cup

Coconut Sugar

1/4

cup

Brown Sugar

1/2

cup

Organic Cocoa Powder

1/2

tsp.

Baking Soda

1 1/2

tsp.

Baking Powder

1/2

tsp.

Salt

2

Eggs

1

tsp.

Vanilla Extract

1/2

cup

Plain Greek Yogurt

1/4

cup

Unsweetened Applesauce

1

cup

Zucchini,

shredded

1/4

cup

Chocolate Chips
Instructions:
Preheat oven to 350 degrees and lightly spray the donut pans with cooking spray.

Squeeze the zucchini shreds between a paper towel to remove excess moisture.

In a medium bowl, combine flour, cocoa powder, baking powder, salt, and baking soda.

In a larger bowl, lightly beat the eggs, and then add the coconut sugar, brown sugar, Greek yogurt, applesauce, vanilla extract and zucchini.

Mix the dry ingredients into the wet ingredient, and stir until well combined.

Spoon the batter into the donut pan, and top each donut with 8-10 chocolate chips.

Bake for approximately 9-11 minutes until a toothpick inserted into the center comes out clean.

Allow donuts to cool on a wire rack, and drizzle with glaze (combine 1/4 cup of confectioners sugar with a dash of milk and vanilla extract) if desired.
I still have tons of zucchini in the garden, so tell me, what's your favorite way to cook or bake with zucchini?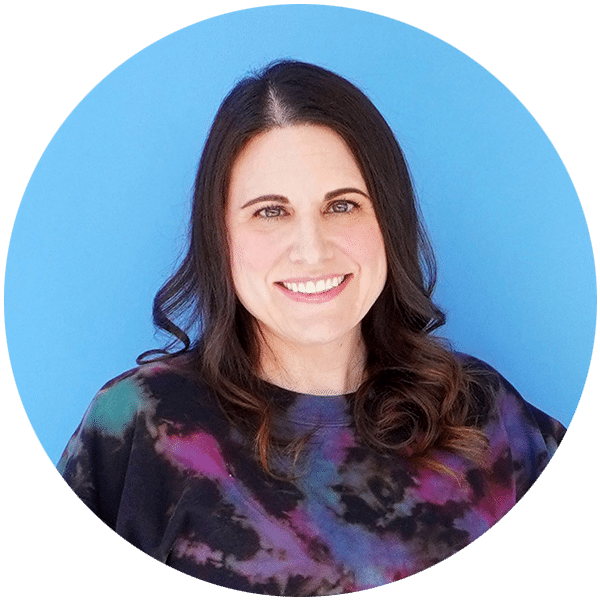 Heidi Kundin has captivated the hearts of millions with her colorful and inspiring approach to crafting, celebrations, and family fun. With over 15 years of experience, Heidi's website has become a must-visit destination for those seeking quick and easy creative ideas and last-minute solutions. Her warm personality shines through her posts, inviting readers to join her on a creative journey that's fun, rewarding, and achievable.