Make the BEST Easter basket ever with our free printable Roll & Cover Easter Game and yummy SweeTART treats that are sure to be a big hit!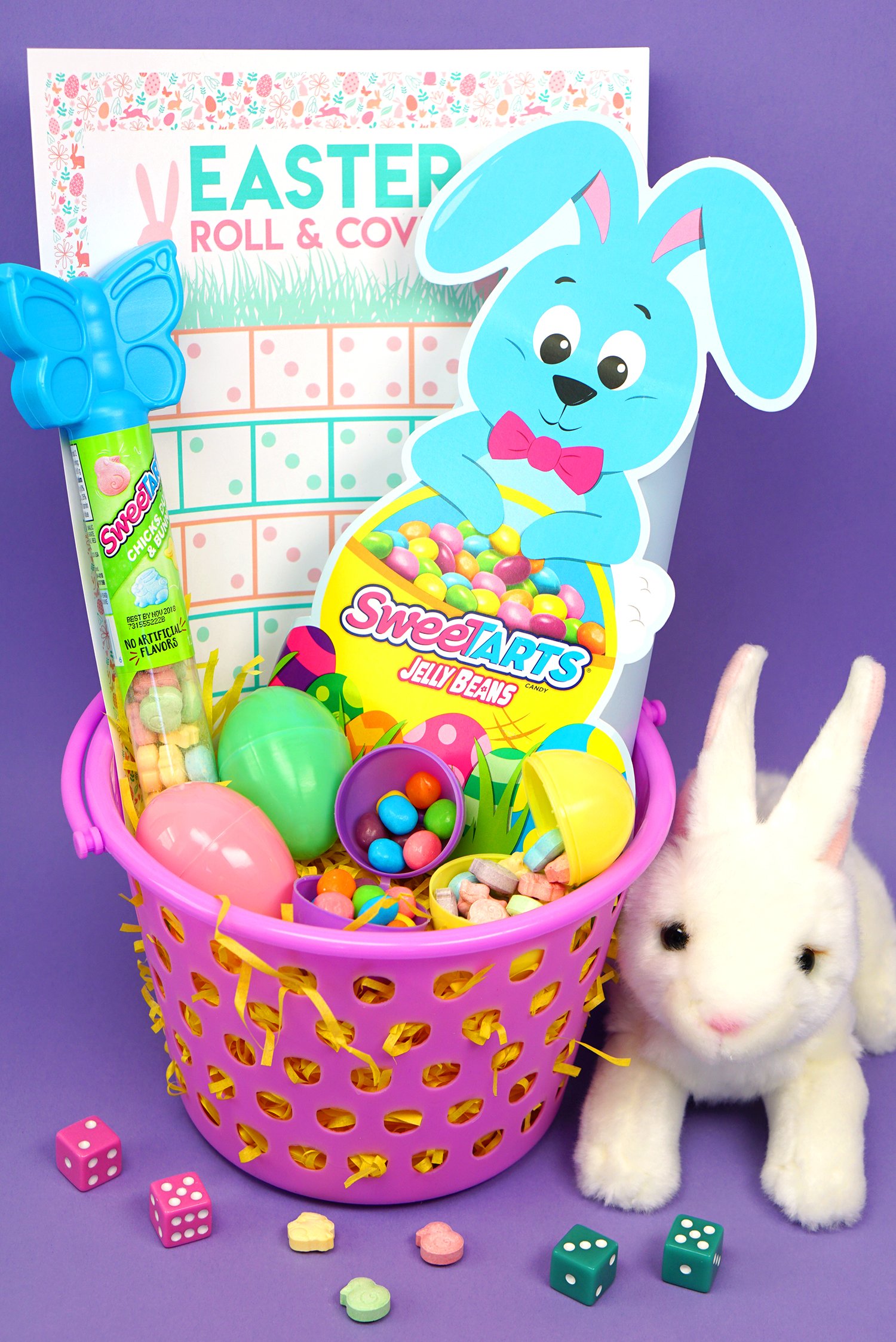 Easter is just around the corner, and I've been busy putting together some fun Easter baskets full of goodies for the children. My kids love playing games, so I designed a free printable Roll & Cover Easter Game to put inside of their baskets. It will be the perfect way to kick off the family festivities on Easter morning!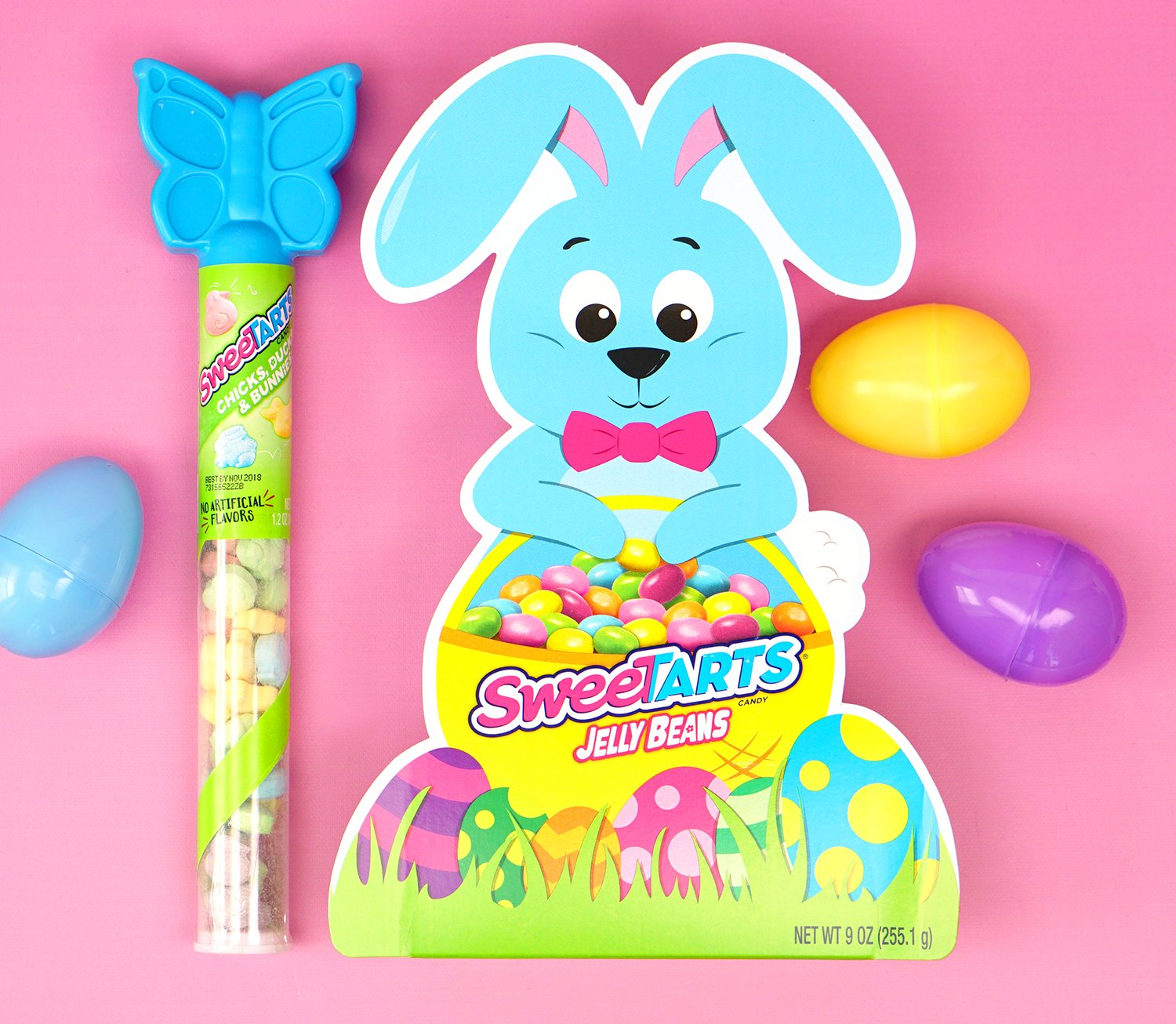 Of course, an Easter basket wouldn't be an Easter basket without a few sweet treats, and since my family loves the fusion of sweet and tart flavors in SweeTARTS, I'm loading up their baskets with SweeTARTS Jelly Beans Bunny Shaped Boxes and SweeTARTS Chicks, Ducks, and Bunnies Toppers. Aren't those packages the cutest?!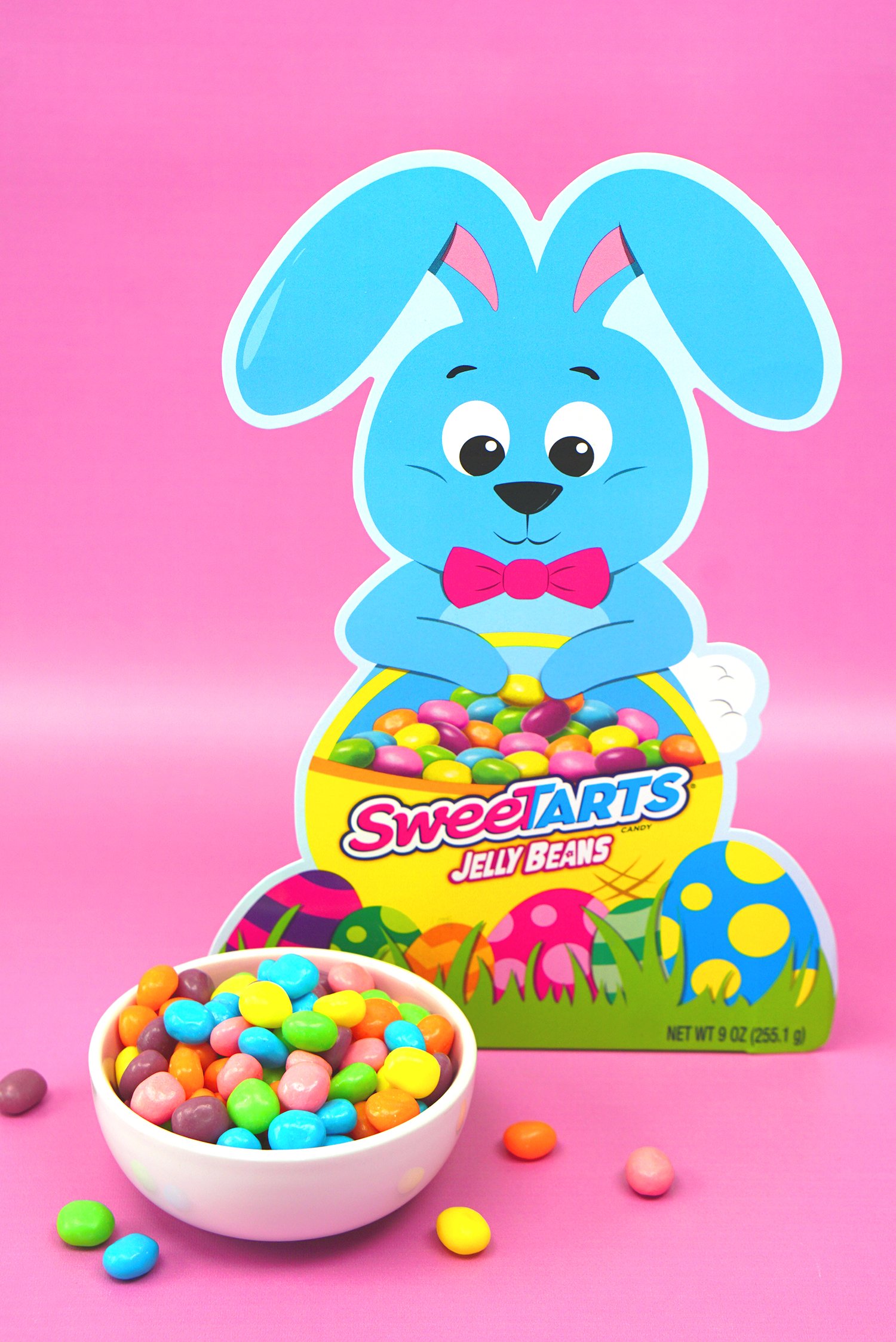 SweeTART Jelly Beans take the classic sweet-tart flavor combination and deliver it in a juicy, chewy jelly bean package that I can't get enough of (I may have sampled just a few as I was making my baskets!) – they are SO good! Plus, the SweeTART Jelly Beans Bunny Shaped Box makes an adorable centerpiece for your Easter basket!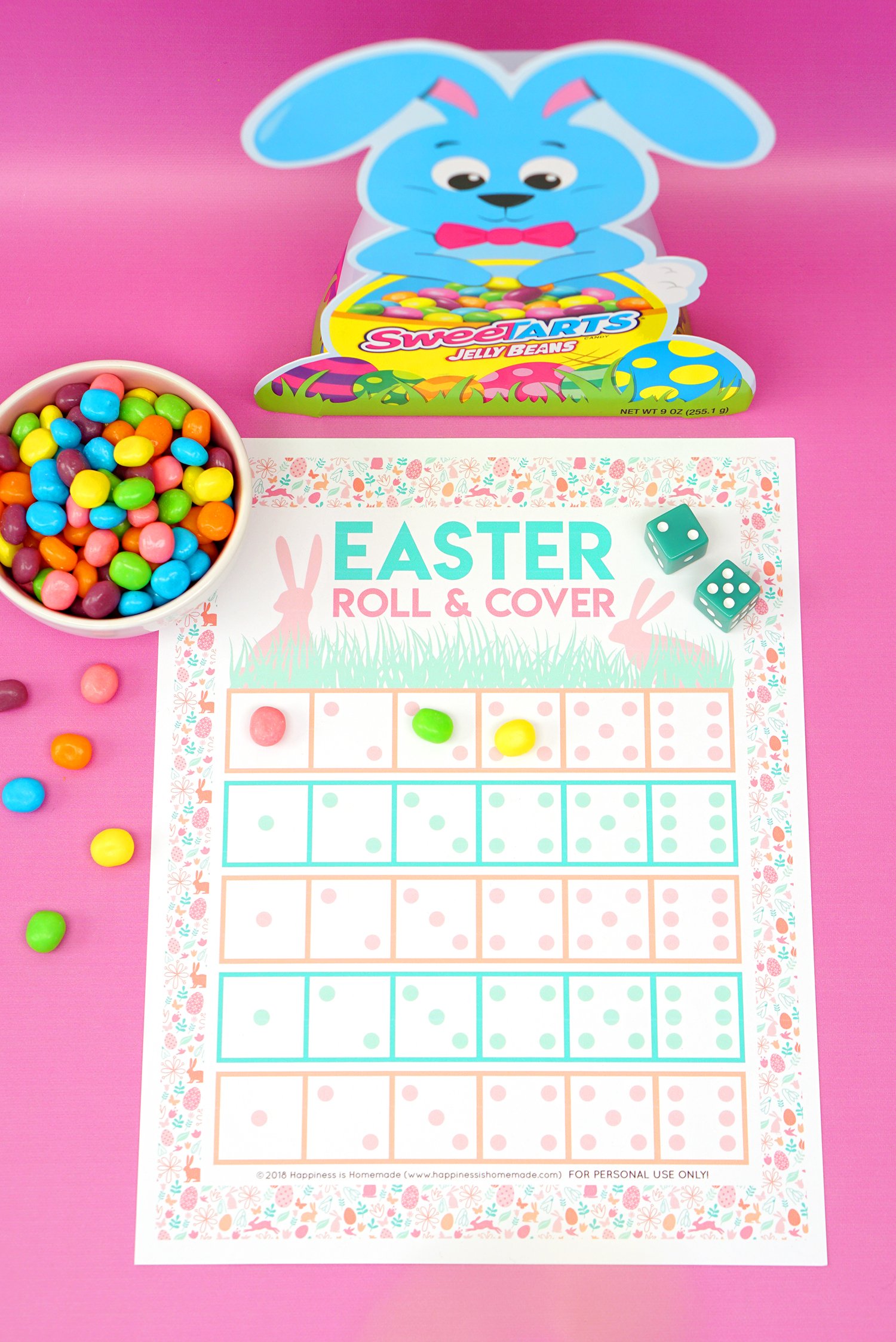 SweeTARTS Jelly Beans are also perfect for playing a round or two of Roll & Cover!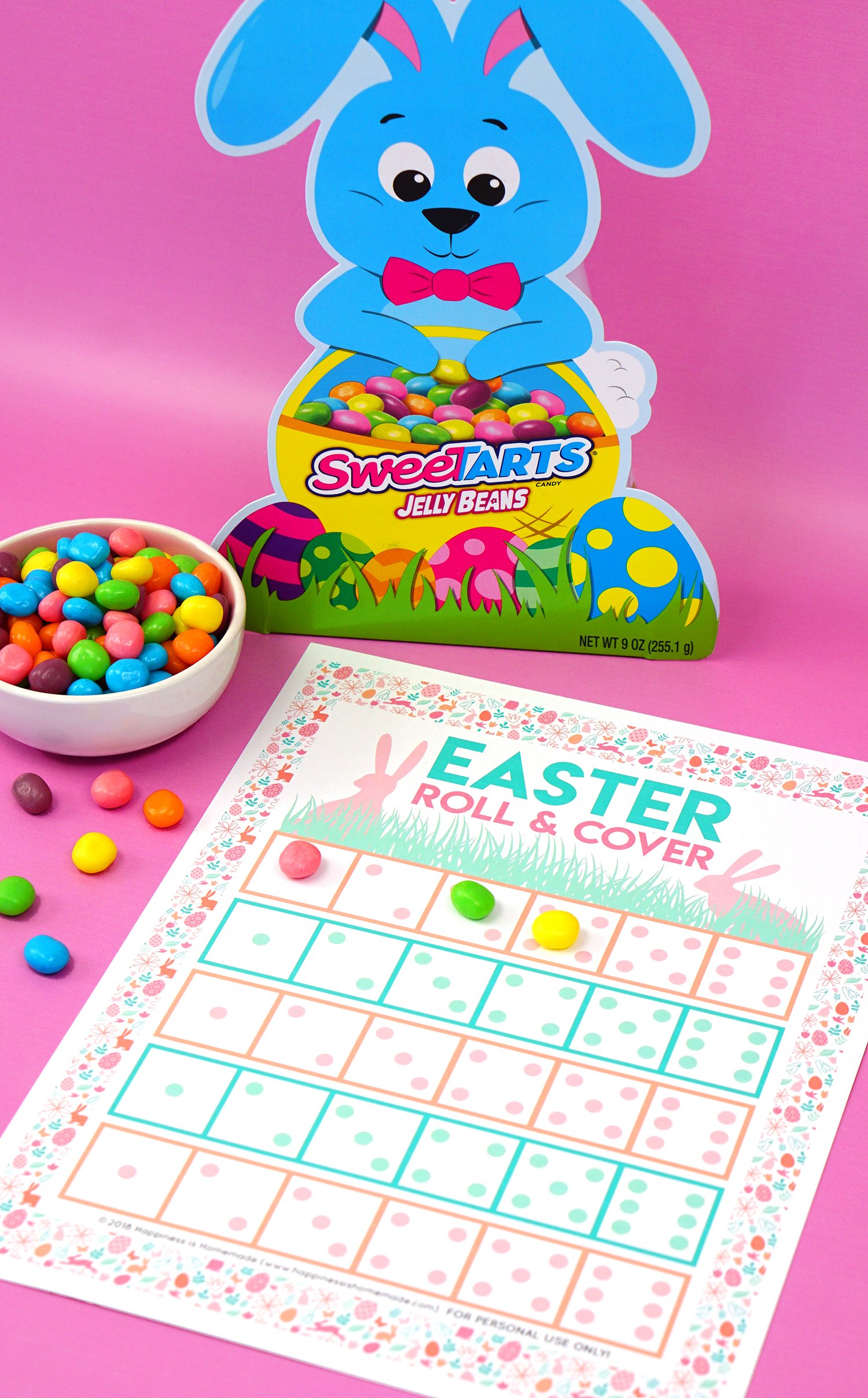 Roll and Cover is one of my favorite (and easiest!) games to play! It can be played with all different ages and skill levels, and the only supplies needed are our free printable Easter Roll and Cover game sheet and some SweeTART Jelly Beans! Depending on the size of your group, Roll & Cover can be played a couple of different ways. For small groups, players go around the circle and take turns rolling the dice, covering the corresponding square on their game board for each number that they roll. For large groups, give each player their own die and have everyone compete head-to-head at the same time in a race to see who can cover their card first. Whichever way you choose to play it, Roll and Cover is a TON of fun!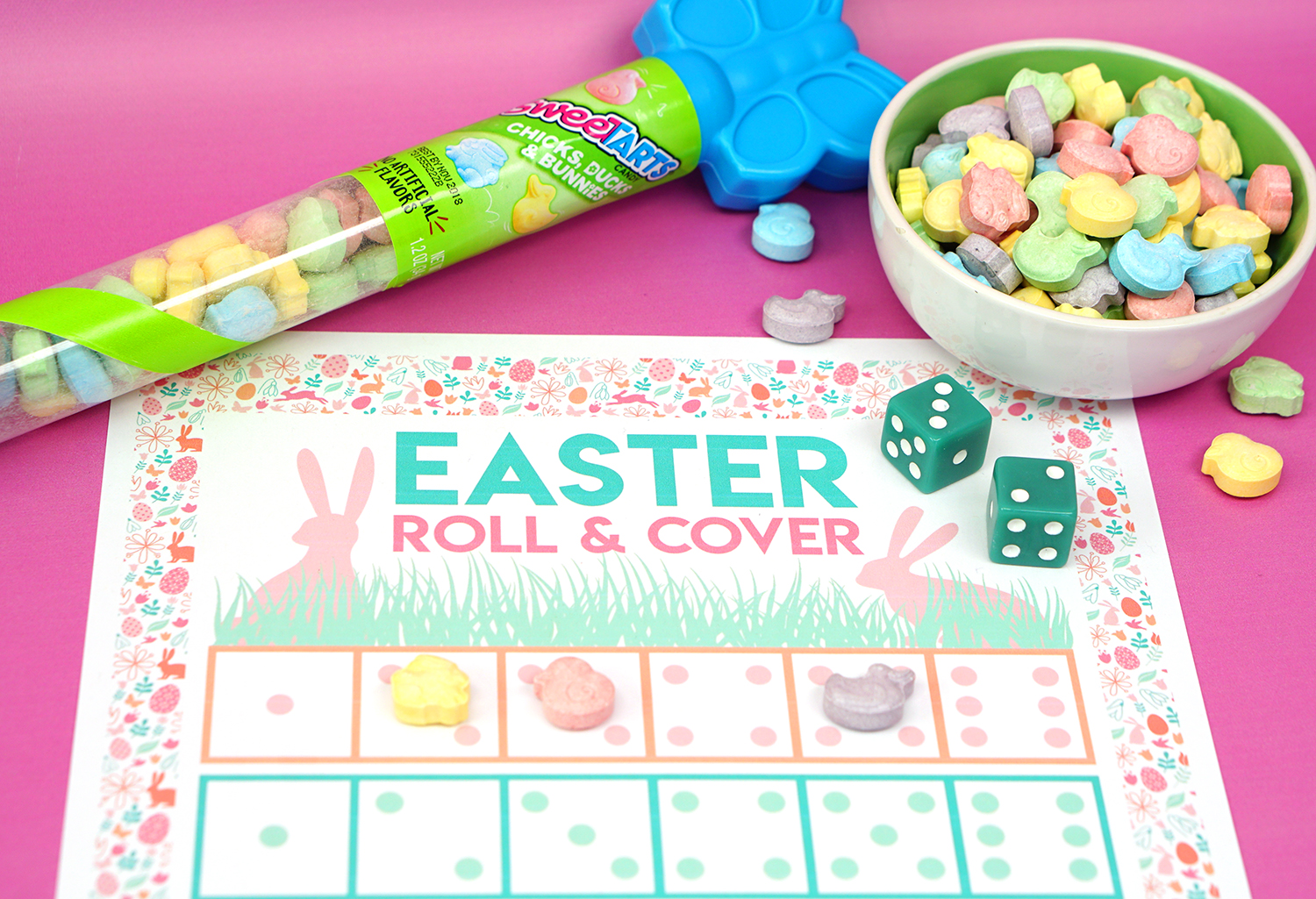 Of course, SweeTARTS Chicks, Ducks, and Bunnies make yummy game pieces as well!
These SweeTARTS Chicks, Ducks, and Bunnies Toppers make a fantastic addition to your Easter baskets, and they're packed with plenty of delicious sweet treats for game playing and nibbling! (Bonus: NO artificial flavors!)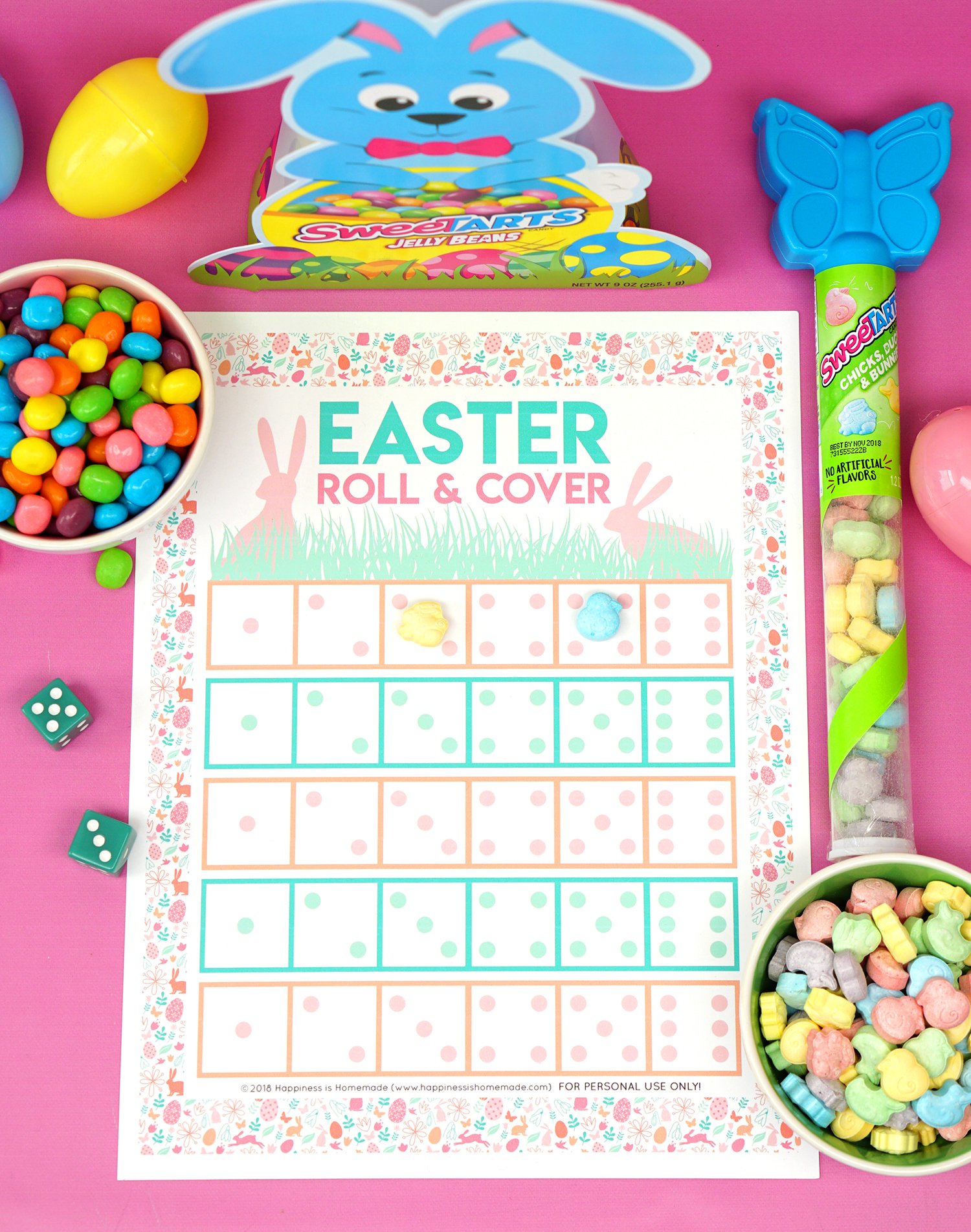 Once you play it, I'm sure that Roll & Cover will become a new tradition in your family's Easter celebration, too!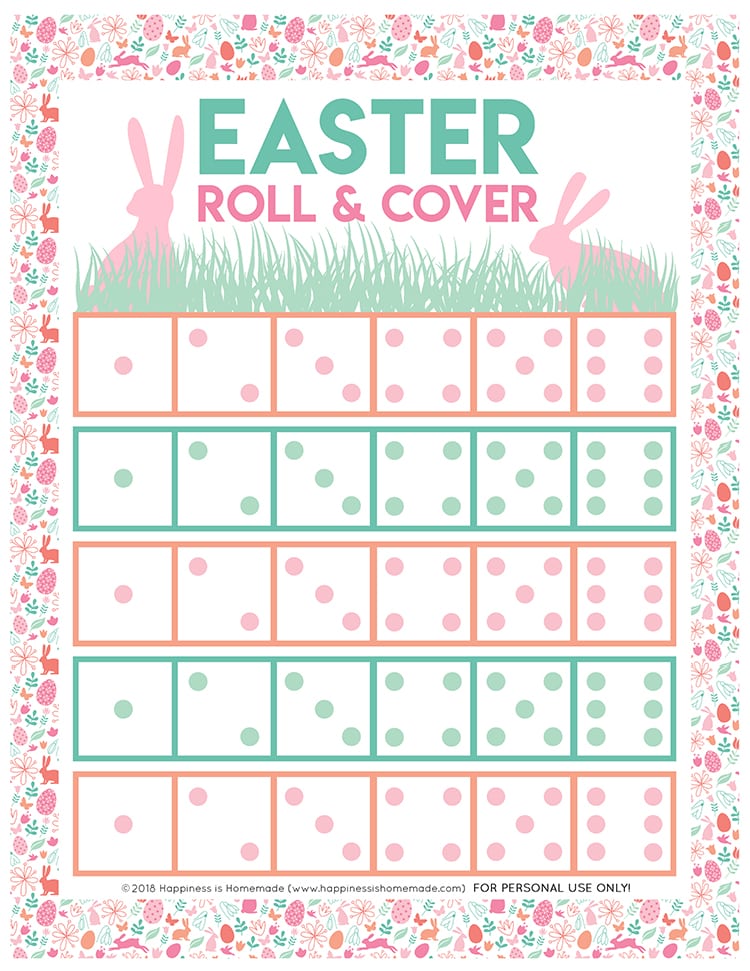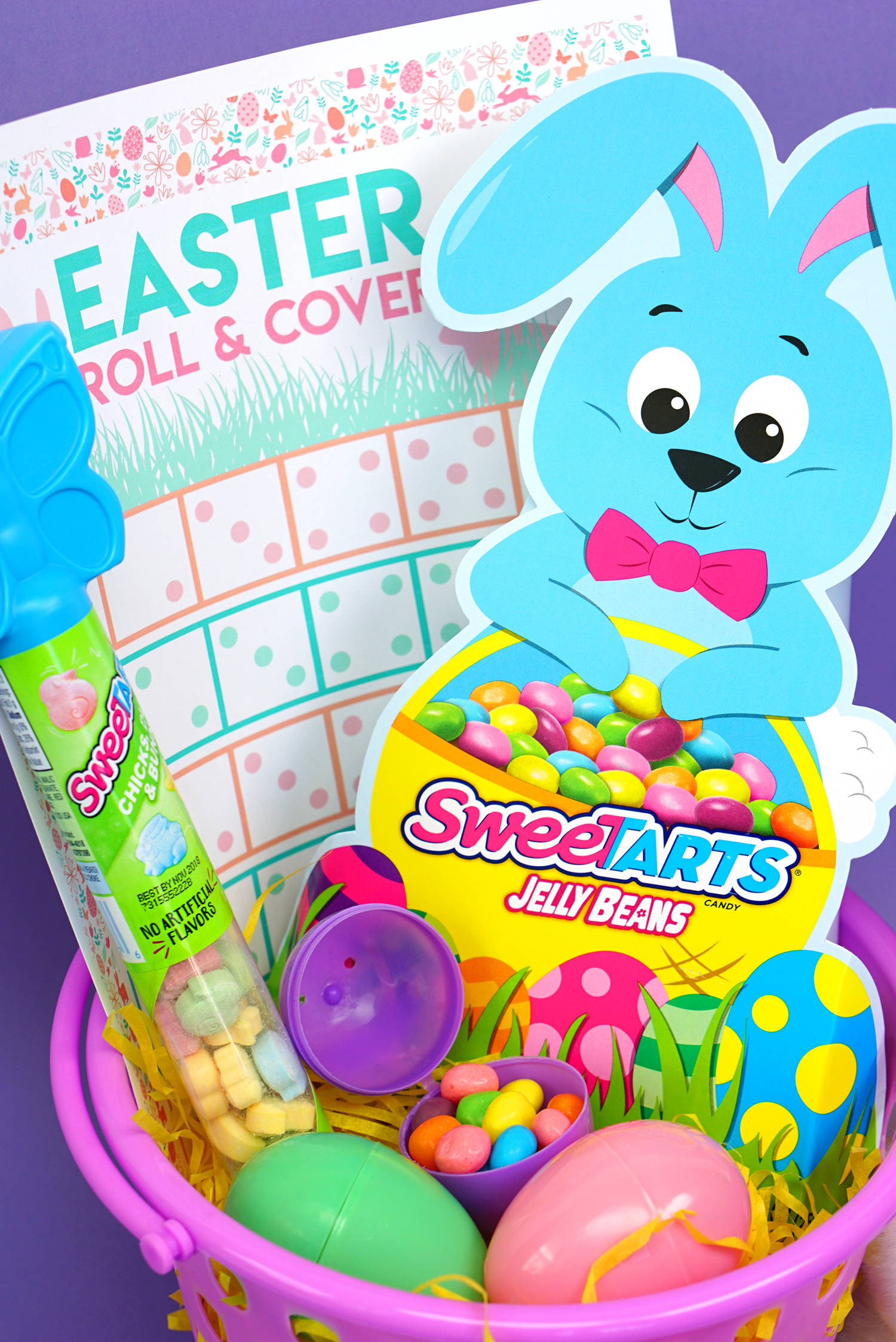 Fill an Easter basket with your choice of "grass," and layer your goodies in the basket, starting with the tallest items in the back. Package the Roll & Cover game along with the SweeTARTS Jelly Beans Bunny Shaped Box, SweeTARTS Chicks, Ducks, and Bunnies Topper, a pair of dice, and a few Easter eggs inside of your basket for an Easter surprise that is sure to be a huge hit!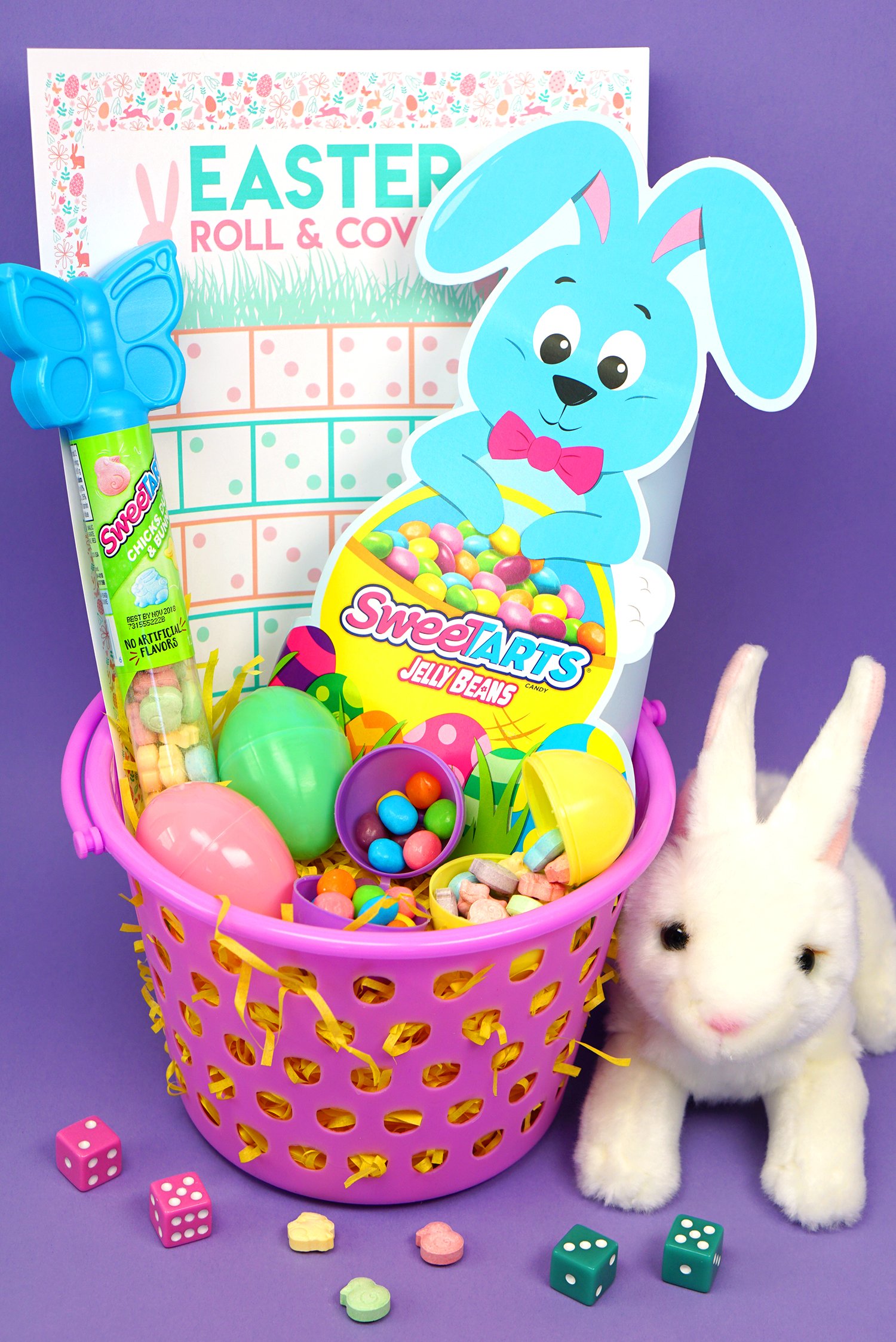 These SweeTARTS Easter baskets were super easy to put together (just pick up your favorite SweeTARTS Easter treats at any major retailer and print out the game card above!), and I know that my family is going to love them! I hope that your family will love them, too!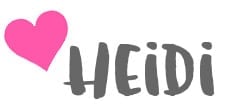 This is a sponsored conversation written by me on behalf of SweeTARTS. The opinions and text are all mine.