FREE Printable Easter Bingo Game Cards
This post and its photos may contain affiliate links. As an Amazon associate I earn from qualifying purchases. If you make a purchase through these links, I may receive a small commission at no extra cost to you!
Use our FREE Printable Easter Bingo Game Cards to play the best Easter game ever! This free Easter Bingo Game is a ton of fun for all ages – perfect for families, class parties, Scout troops, Easter parties, and more!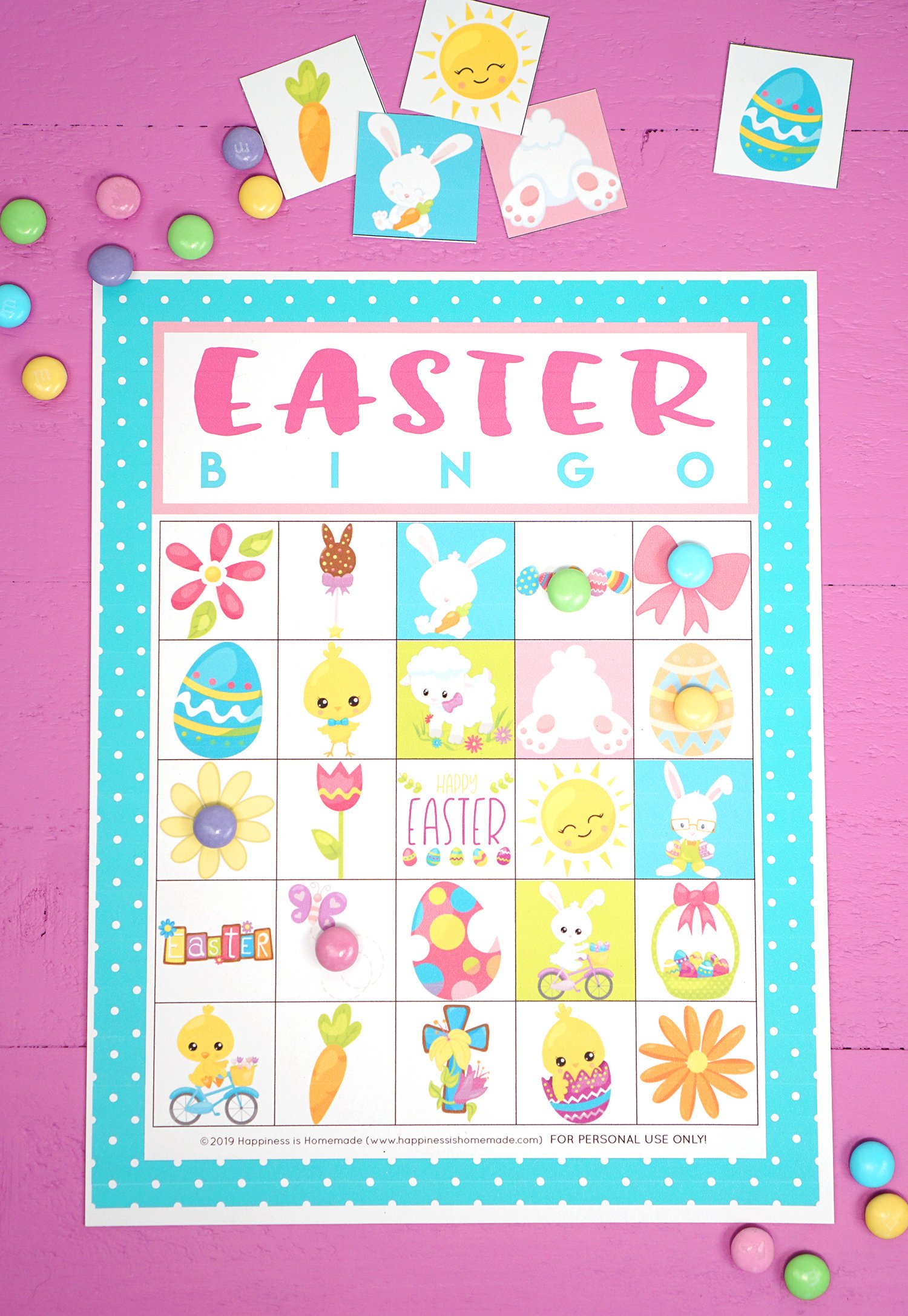 This post may contain affiliate links. I will receive a small commission from these sales at no additional cost to you!
Printable Easter Bingo Game Cards
Easter is just around the corner, and it's time to start planning your Easter party games! My favorite kind of party games are no-prep games that are ready-to-go and don't require any special supplies or equipment. These free printable Easter Bingo Cards fit the bill perfectly – simply print and play! It's SO much fun!
Add this fun Easter game to your child's Easter basket or bring it along to your holiday festivities. This Easter bingo game is a great way to keep the kids occupied while the grown-ups are busy hiding Easter eggs for the Easter egg hunt! It's a super fun Easter activity that everyone will enjoy!
Check Out These Other Fun Easter Games!
---
Free Printable Easter Bingo Game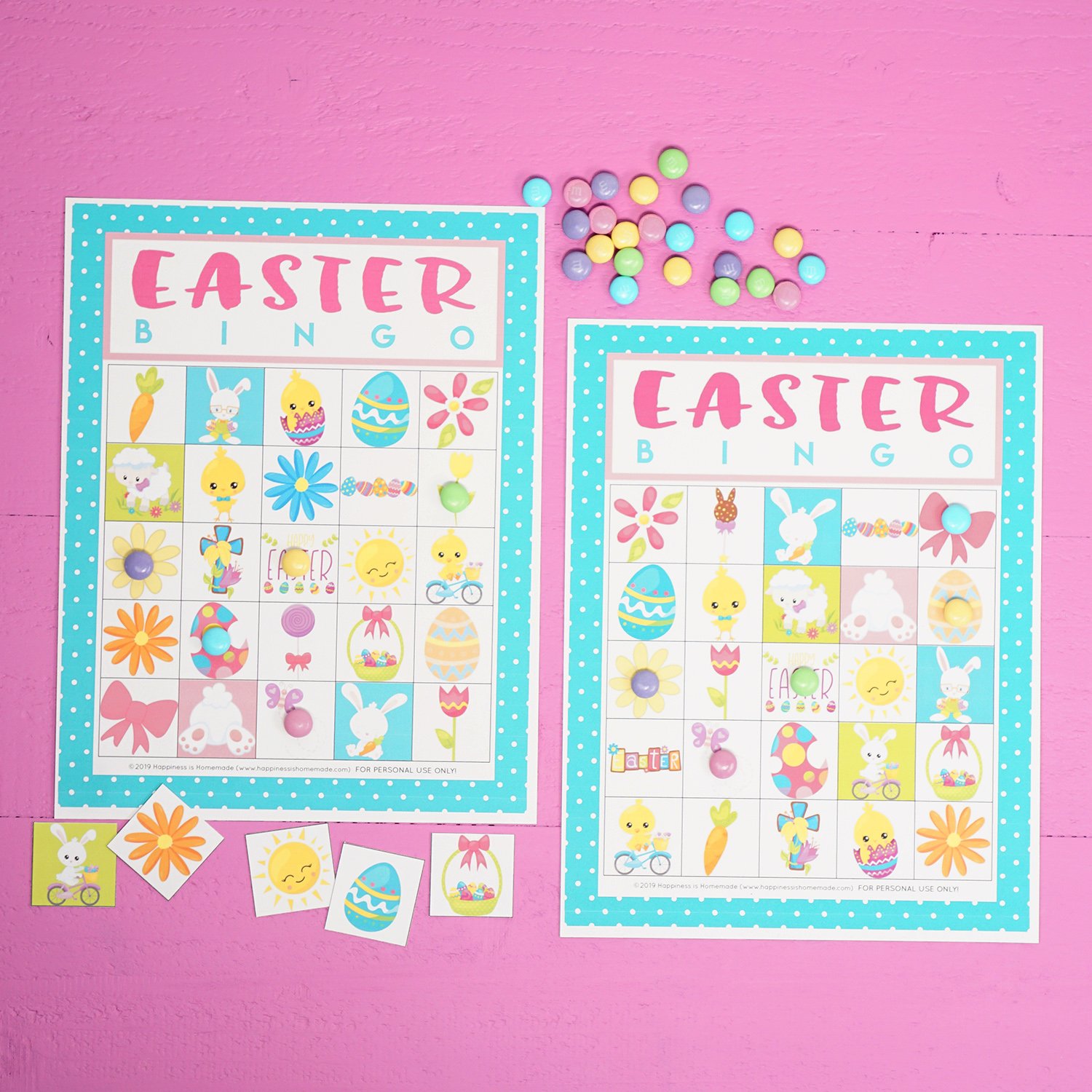 Bingo is a great game for parties because it's easy-to-play for kids of all ages, and it's a lot of fun for many different sizes of groups. It's perfect for class parties, Scout troops, Sunday school, family game night, and more!
This printable Easter bingo game contains 30 different calling cards and 25-space game boards, so it's suitable for playing both a couple of different ways – as traditional bingo AND blackout bingo! Double the fun!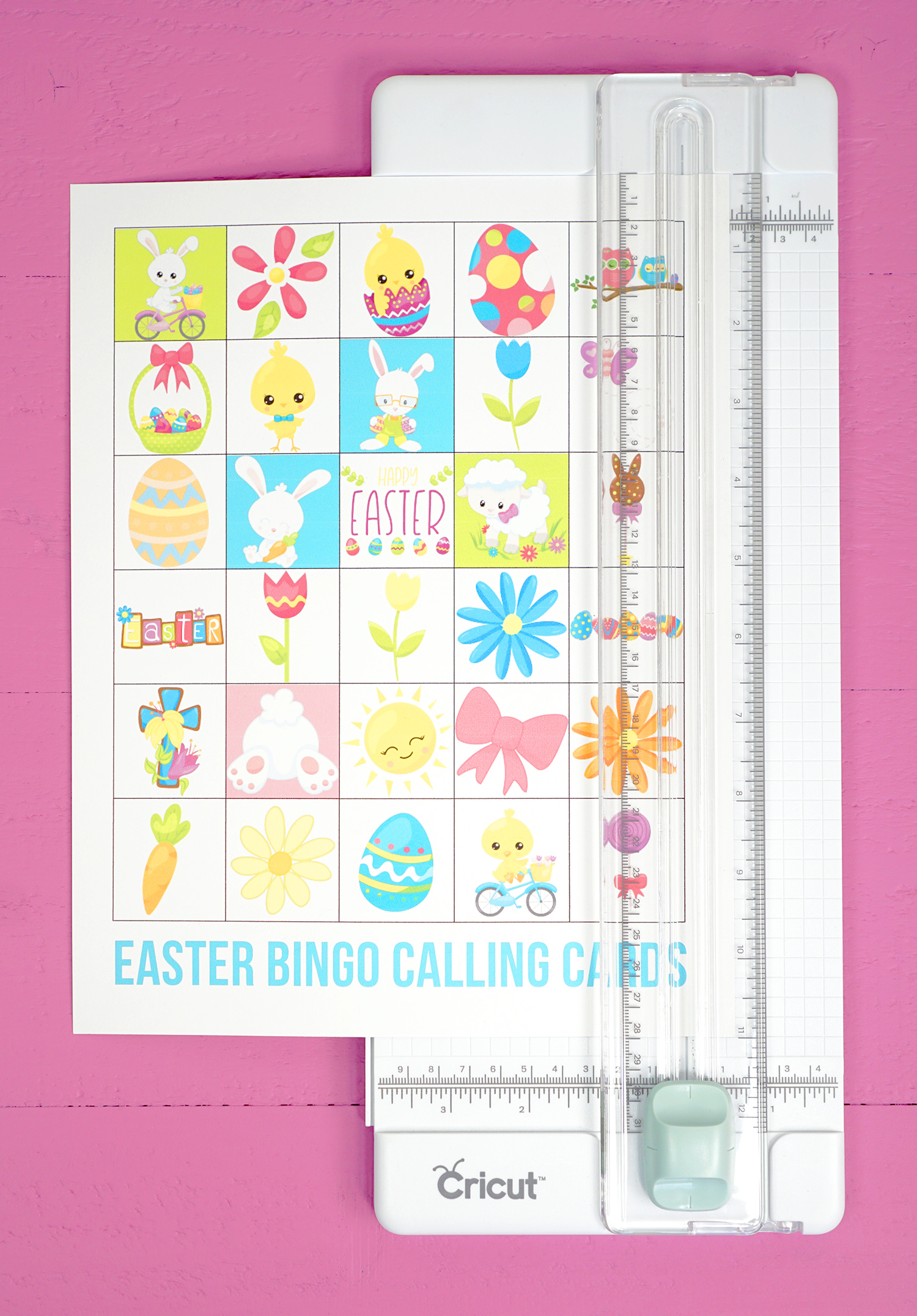 To prepare the Easter bingo game:
Print out the required number of bingo cards (one per player) and one set of calling cards. We recommend printing everything on heavy card stock paper.
Cut out the individual calling cards – I used my

Cricut Portable Trimmer

Place all of the calling cards into a bowl, hat, bag, or other container.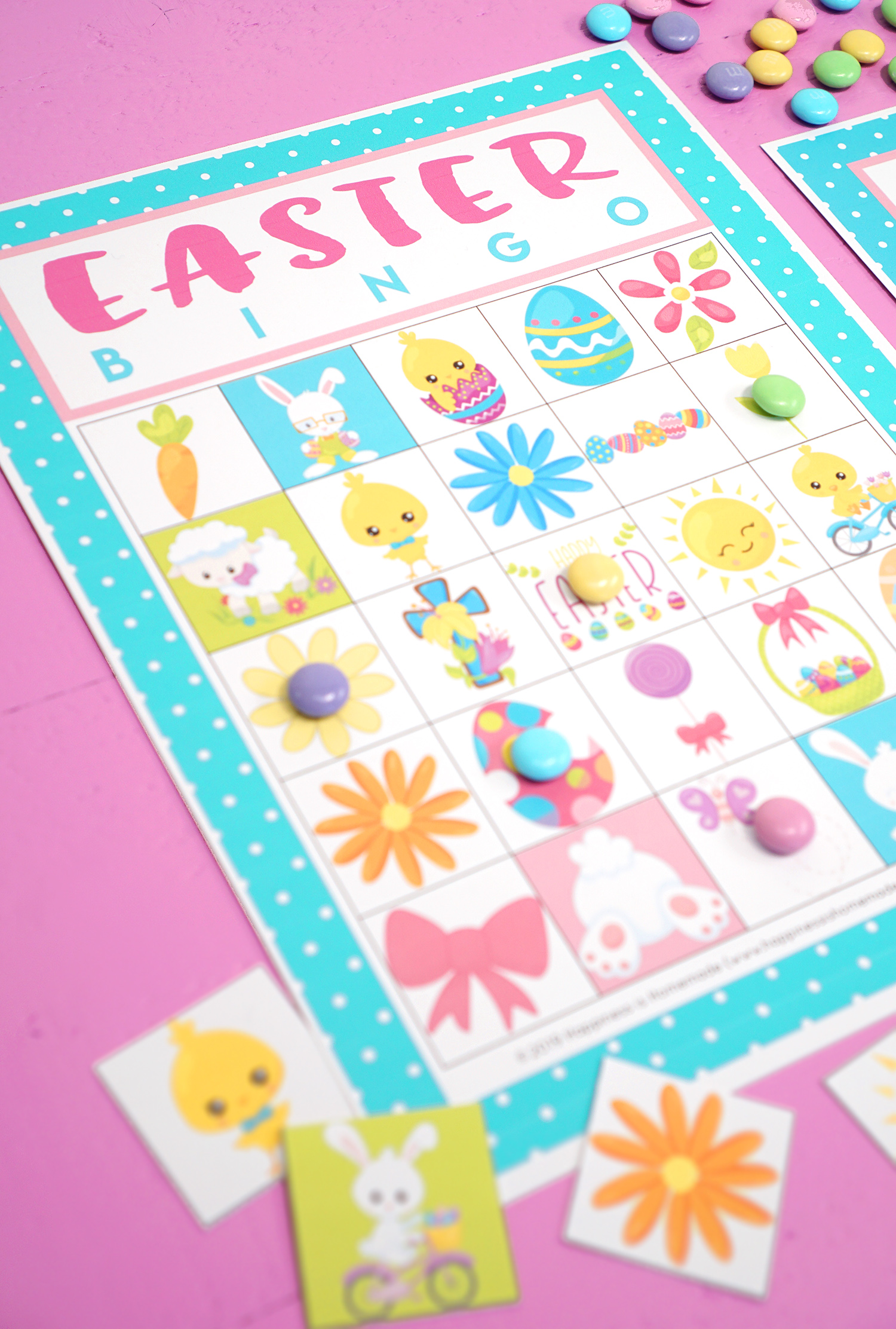 HOW TO PLAY BINGO:
Print out a bingo card for each player along with one set of calling cards. Cut out the calling cards and place the cards into a bowl or a hat.
Choose one person to be the bingo caller. The caller will pull one card at a time from the hat/bowl and describe the image to the players before showing them the card. For example, "Chick in an Easter Egg" or "Yellow Tulip Flower."
Players cover the corresponding image on the bingo card with a marker (M&Ms, Jelly beans, and Cheerios all make great markers! You could also use dot markers or laminate the cards and use them with dry erase markers.).
To win a round of Classic Bingo, a player must cover 5 spaces in a row either horizontally, vertically, or diagonally, and be the first person to shout out "BINGO!" before any of the other players.
To win a round of Blackout Bingo, a player must cover all 25 spaces on their game board and shout out "BINGO!" before any of the other players.
Note: There are 30 calling cards including the "Happy Easter" design in the middle – this center space can serve as a "free space" or you may draw the calling card for this space along with the rest of them.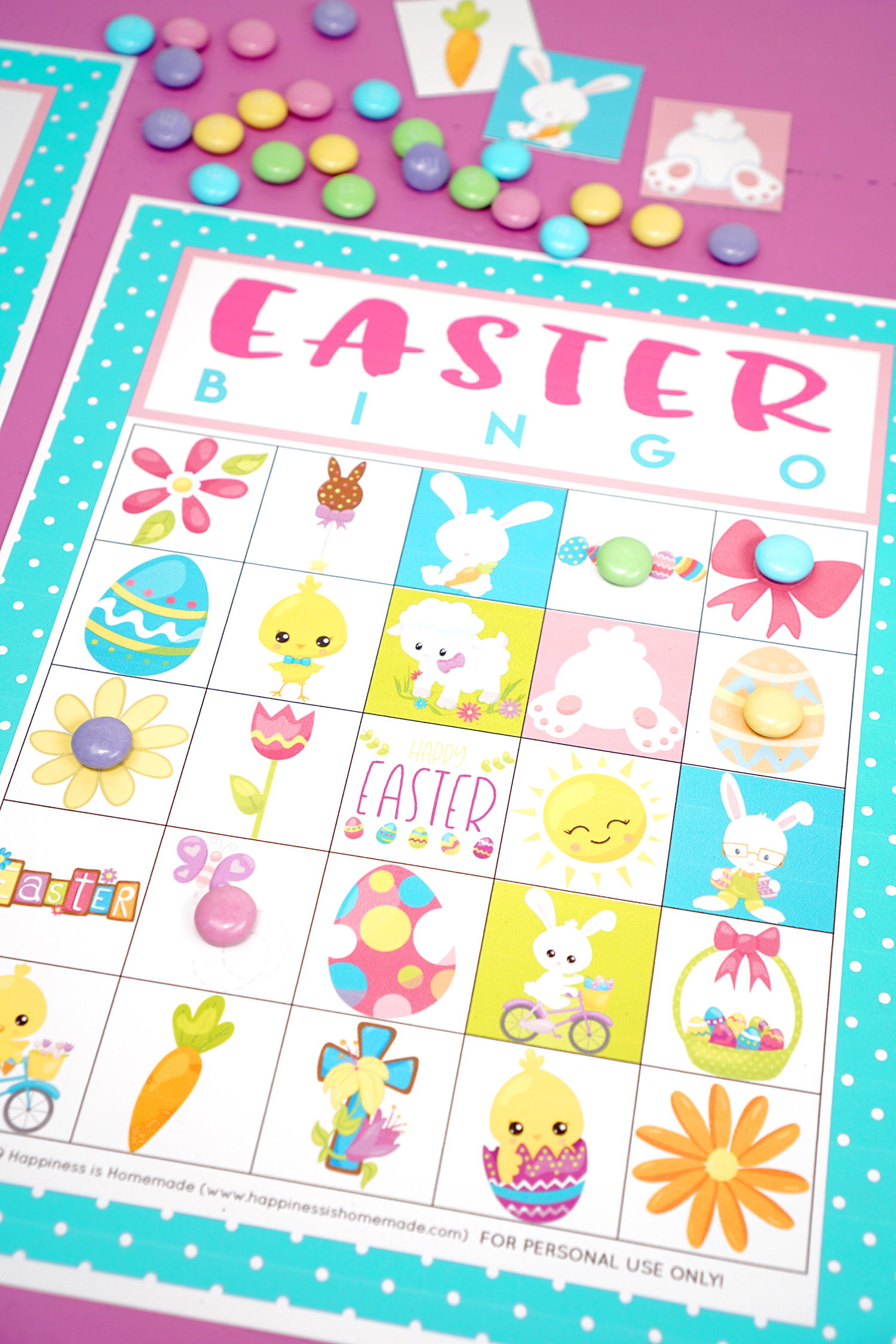 Use this cute free printable set of Easter bingo cards to play with your friends and family! The free set of six different bingo cards is the perfect size for most families and small groups, but if you need larger quantities, we have upgrades available in the shop!
The upgraded card sets come in bundles of 10, 15, 20, 25, 30, 35, and 50 bingo cards, so there's something for groups of all sizes!
Note: the Easter Bingo Cards in the free 6-card set are different than the upgraded sets listed in the shop (with the exception of the 50-card set). If you need 15 cards, for example, you may download the free set and then purchase a 10-card upgrade for a total of 16 unique cards!
TO GET THE FREE 6-CARD EASTER BINGO GAME, ENTER YOUR NAME AND EMAIL INTO THE FORM BELOW AND CLICK THE "GET IT NOW!" BUTTON!
---
IF YOU NEED MORE THAN SIX EASTER BINGO BOARDS, GET THE UPGRADED QUANTITIES HERE:
This free Easter game is sure to be the hit of your Easter party!


Check Out These Other FREE Easter Printables!
---
Don't Forget to Pin these Easter Bingo Game Cards for Later!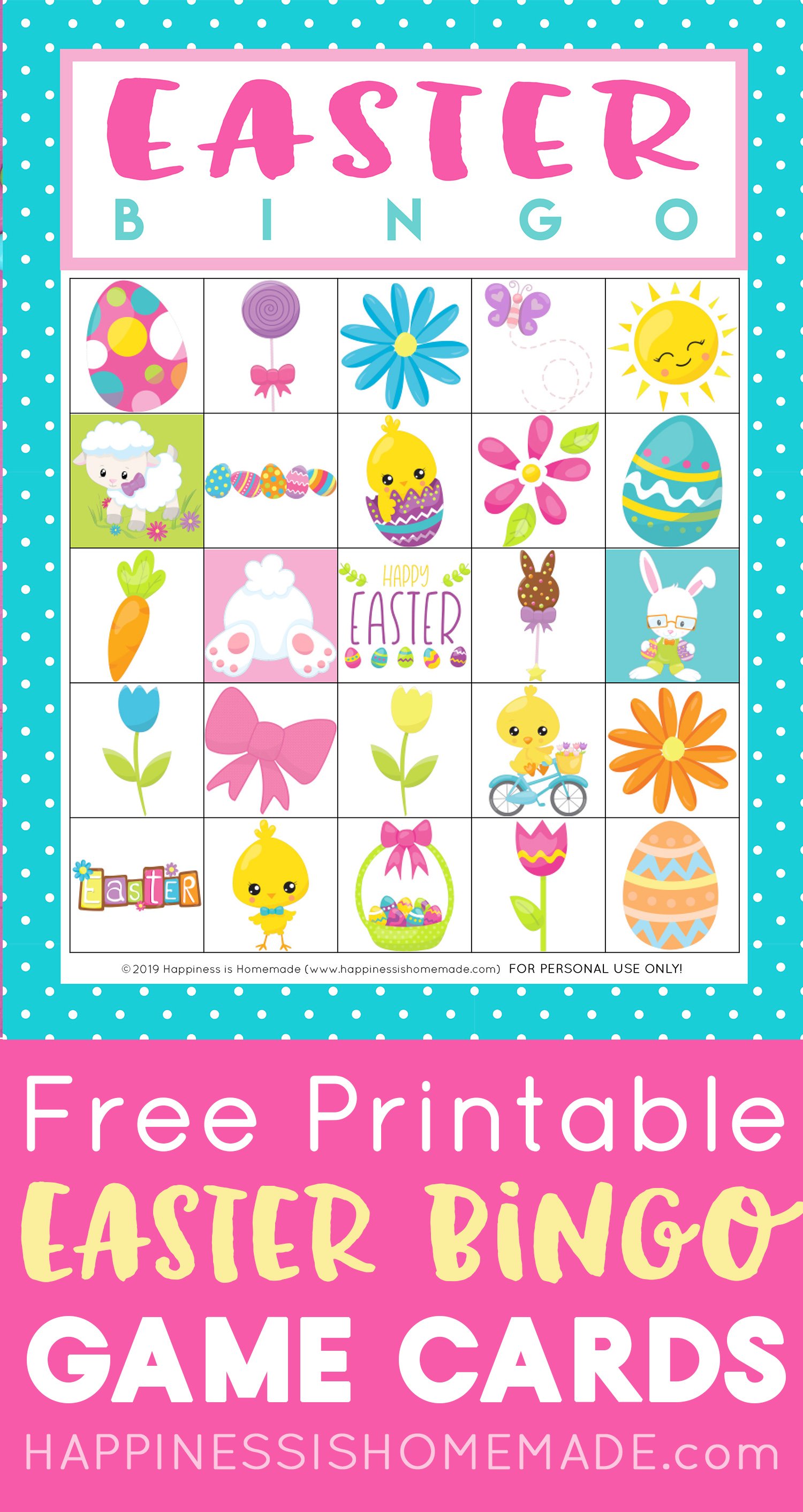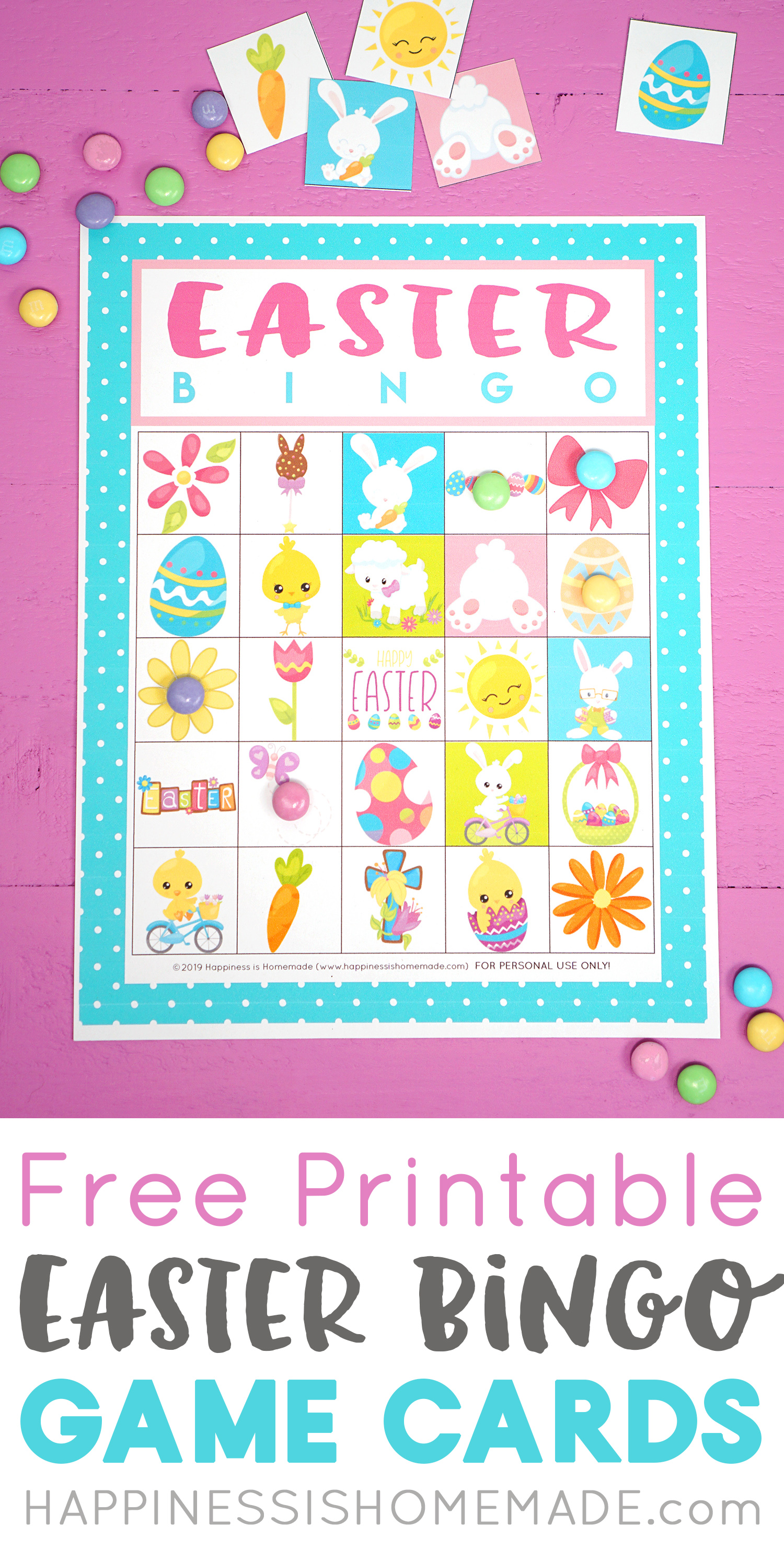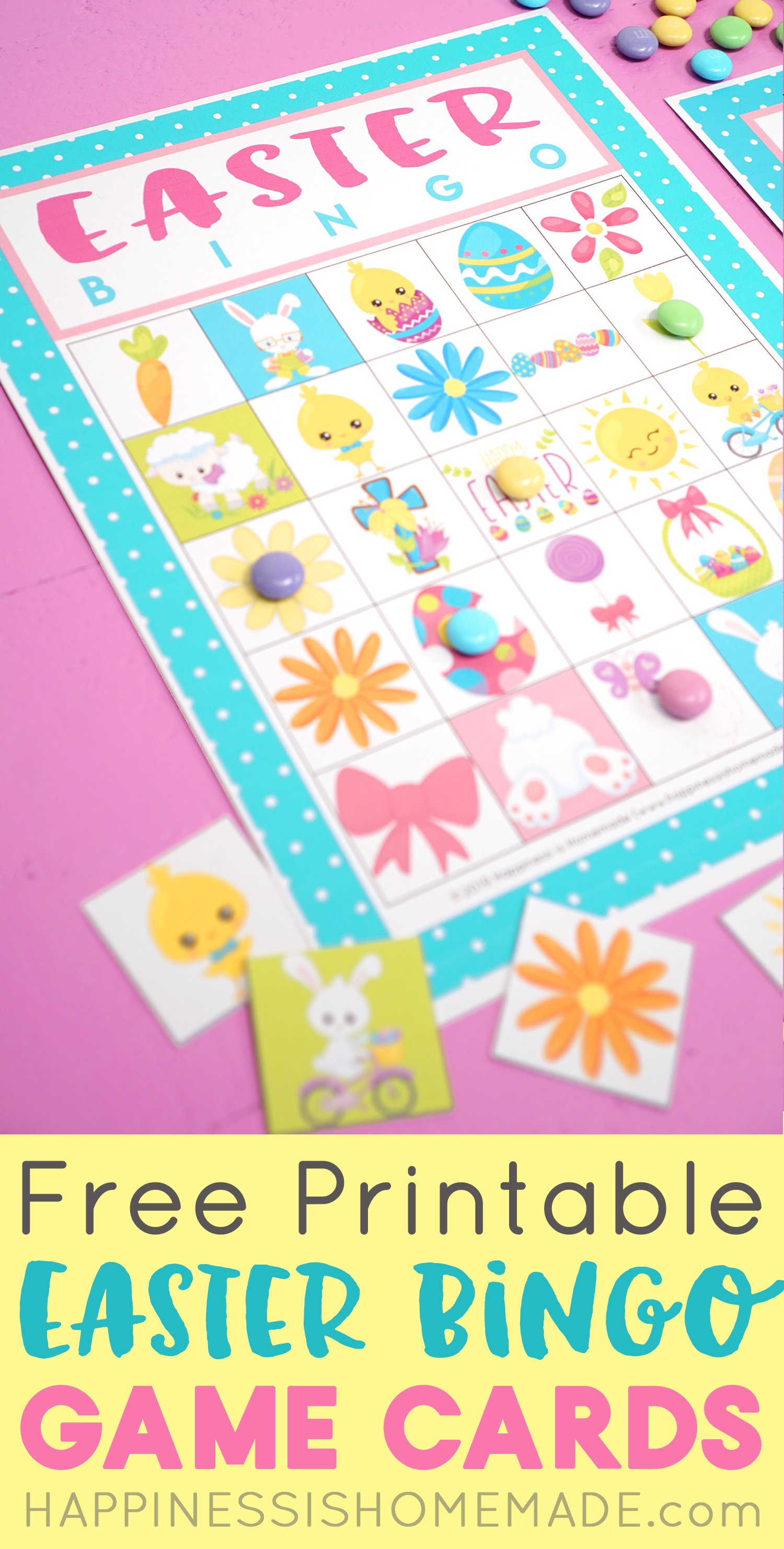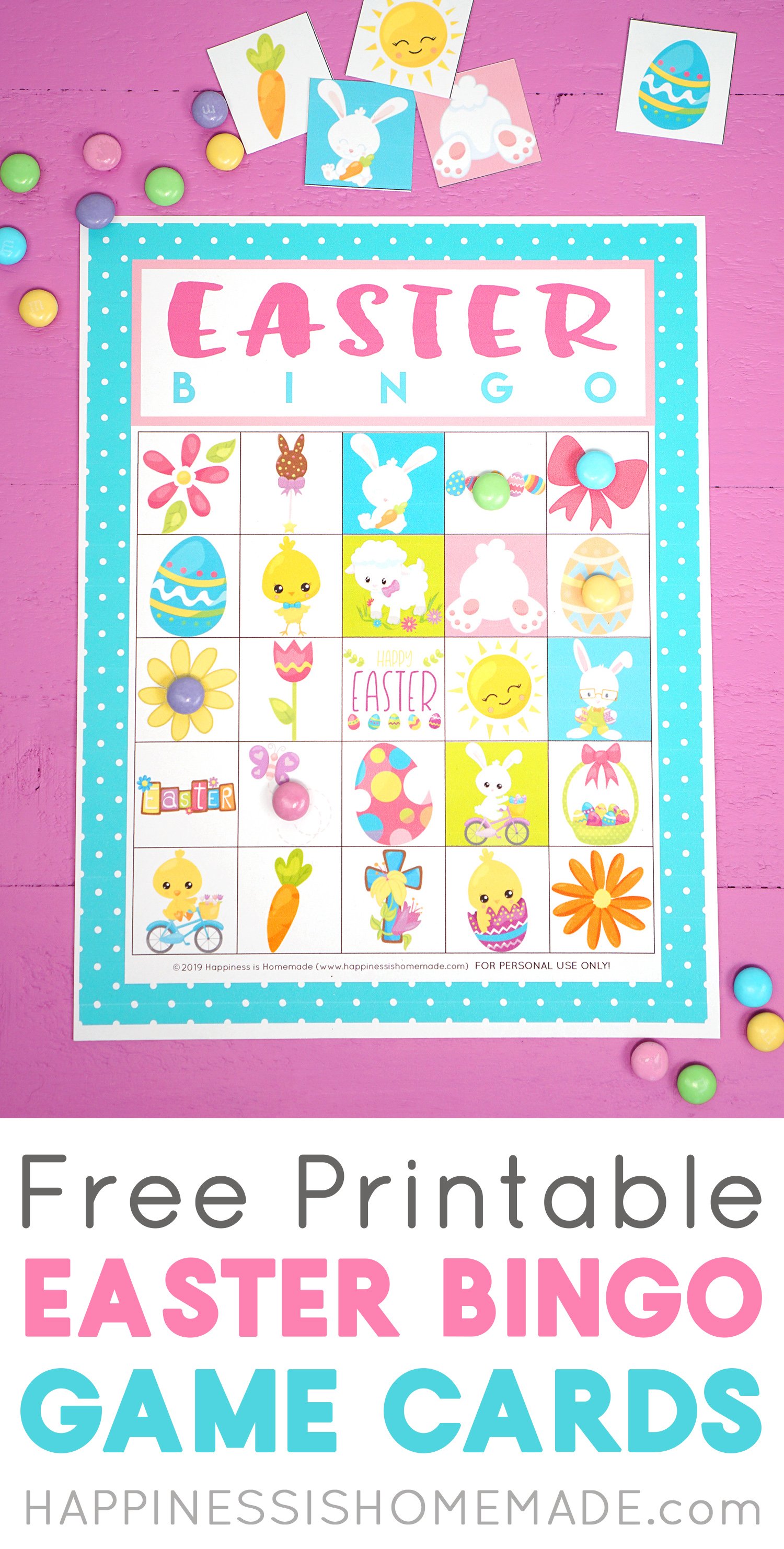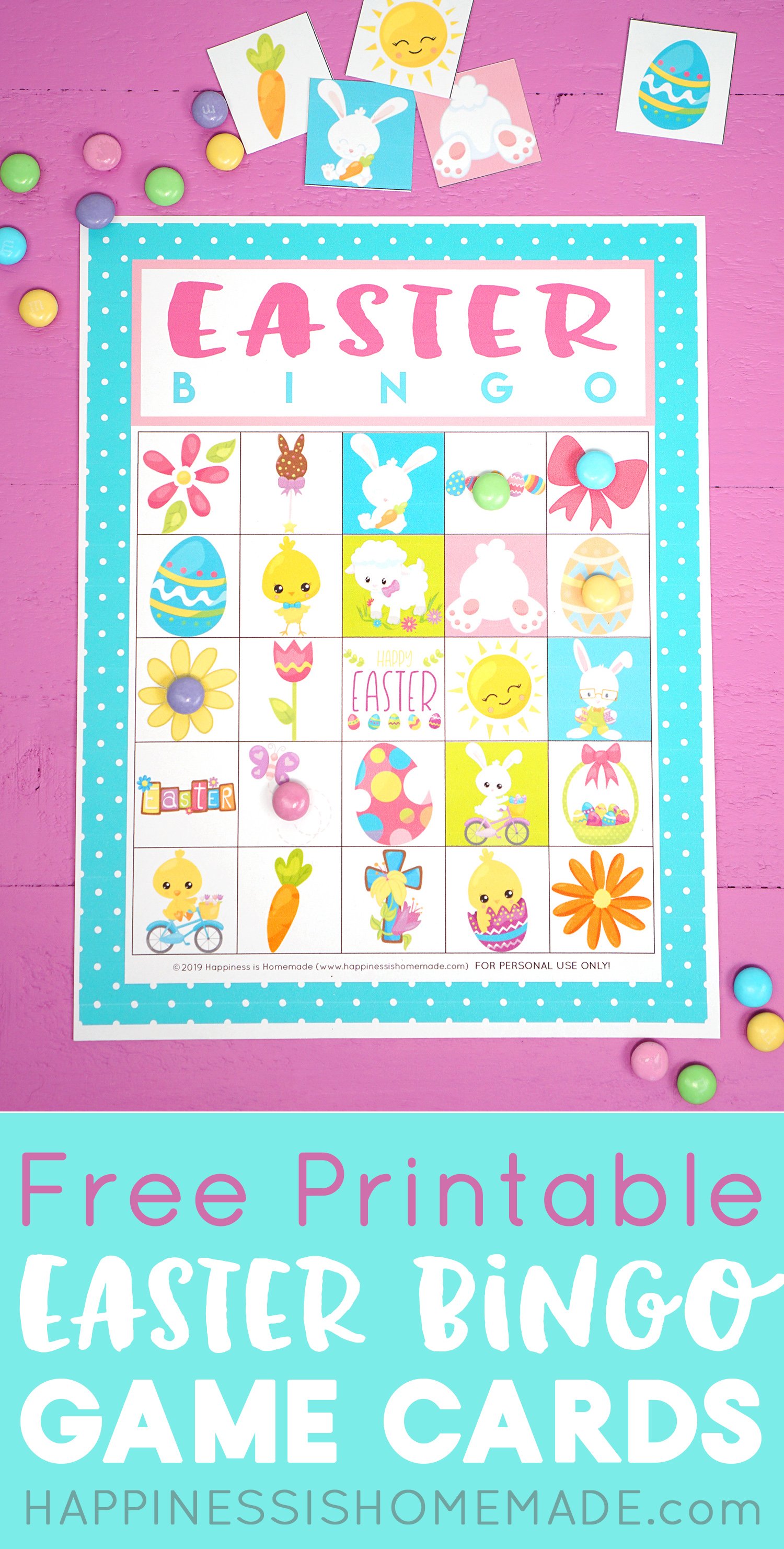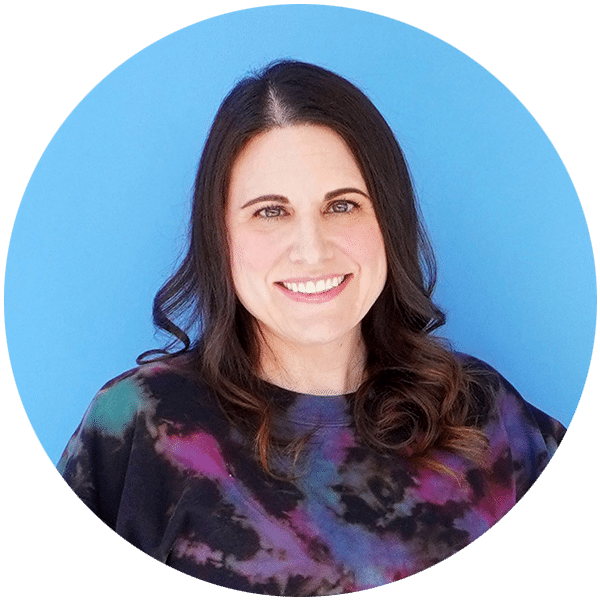 Heidi Kundin has captivated the hearts of millions with her colorful and inspiring approach to crafting, celebrations, and family fun. With over 15 years of experience, Heidi's website has become a must-visit destination for those seeking quick and easy creative ideas and last-minute solutions. Her warm personality shines through her posts, inviting readers to join her on a creative journey that's fun, rewarding, and achievable.