Faux Gingerbread Houses
This post and its photos may contain affiliate links. As an Amazon associate I earn from qualifying purchases. If you make a purchase through these links, I may receive a small commission at no extra cost to you!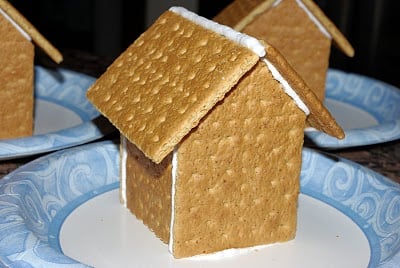 We've been super busy around here, and I apologize for not posting holiday crafts and tutorials like I had planned. Seems that life with a newborn doesn't always conform to my schedule of activities 😉 Besides, I've been up to my eyeballs in gingerbread, err, graham crackers posing as gingerbread.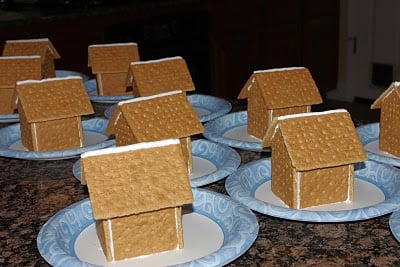 Lots and LOTS of graham crackers and royal icing. Royal icing is like magic glue, I swear. I made 15 of these "gingerbread" houses for my boys' school, and I didn't break a single one in transit. Knowing the way my kids get in and out of the car, tossing and jostling and shuffling everything that might get in their way, that is truly amazing! I can't wait to see how they turn out once all the kiddos decorate them.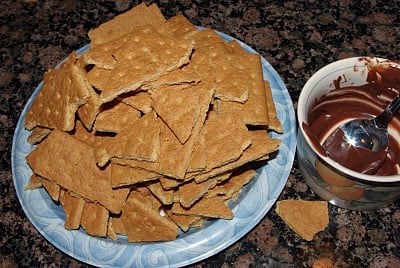 Graham cracker carnage…with a side of milk chocolate. The very best part of volunteering for the crafty school assignments ♥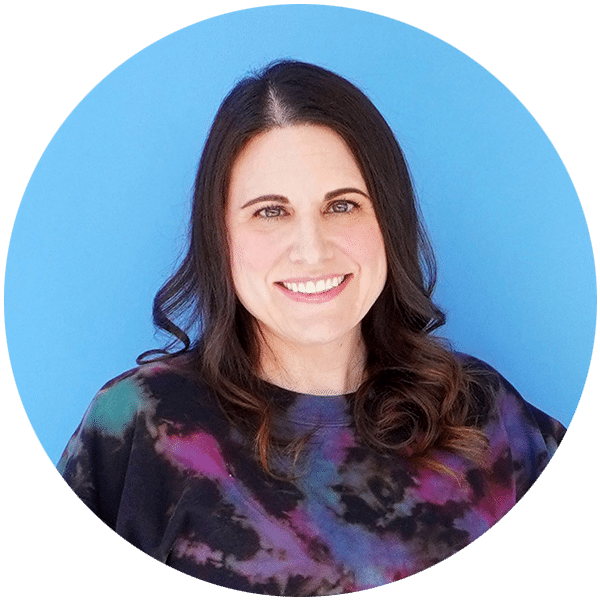 Heidi Kundin has captivated the hearts of millions with her colorful and inspiring approach to crafting, celebrations, and family fun. With over 15 years of experience, Heidi's website has become a must-visit destination for those seeking quick and easy creative ideas and last-minute solutions. Her warm personality shines through her posts, inviting readers to join her on a creative journey that's fun, rewarding, and achievable.