How to Make Heart Paper Flowers
This post and its photos may contain affiliate links. As an Amazon associate I earn from qualifying purchases. If you make a purchase through these links, I may receive a small commission at no extra cost to you!
These heart-shaped paper flowers are SO cute and SUPER easy to make! Perfect for a last-minute Valentine's Day gift! Learn how to make paper flowers with our easy step-by-step tutorial!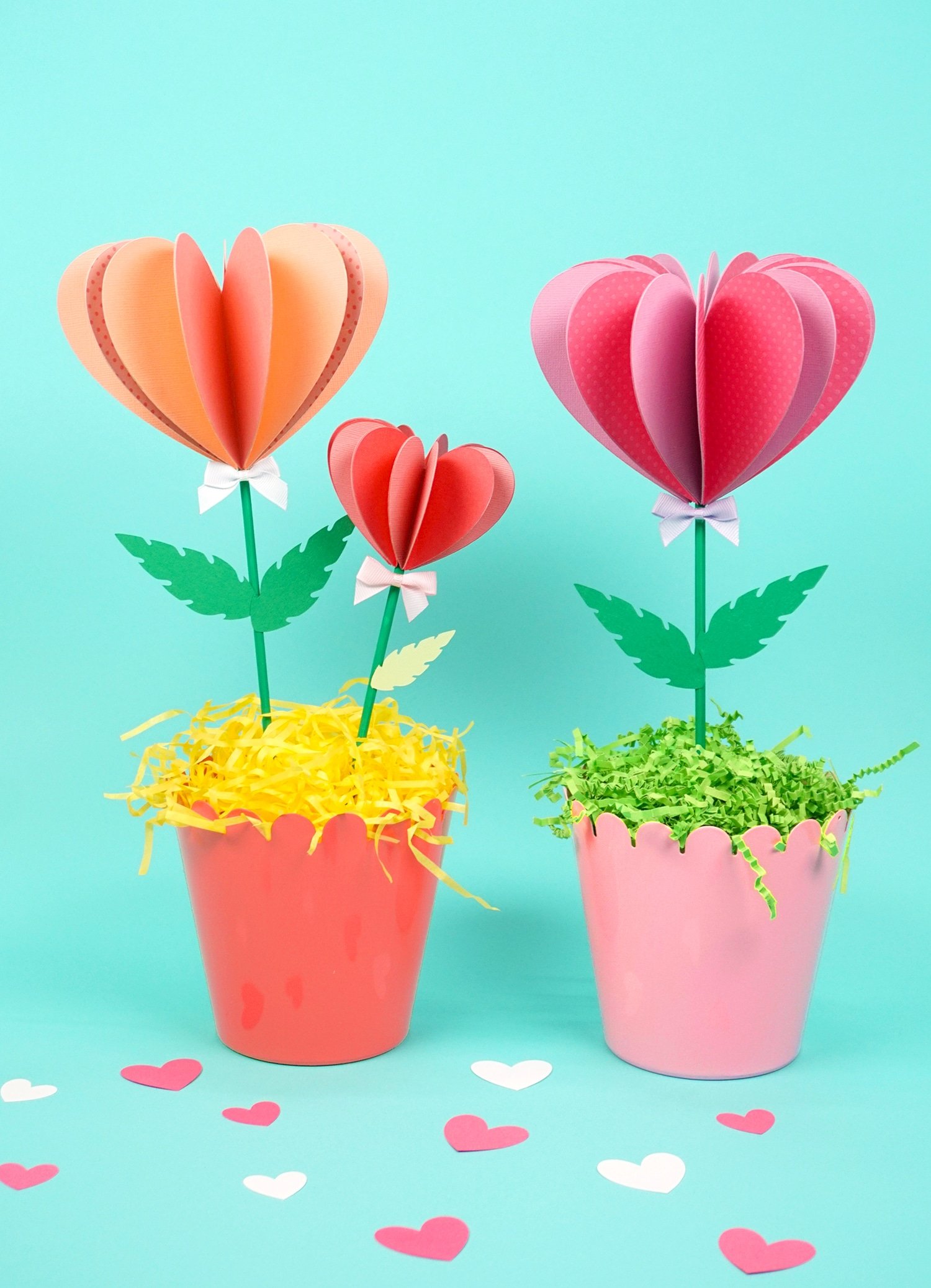 This post may contain affiliate links. I will receive a small commission from these sales at no additional cost to you!
DIY Paper Flowers
Love is in the air, and I have hearts on my mind! I needed a last-minute Valentine's Day gift for a couple of friends, so I whipped up these SUPER cute heart paper flowers for them. It only took about 20 minutes to put both of these together, and they are seriously adorable!
If you're planning a Valentine's Day party or brunch, these paper flowers would also make a great quick and easy centerpiece idea!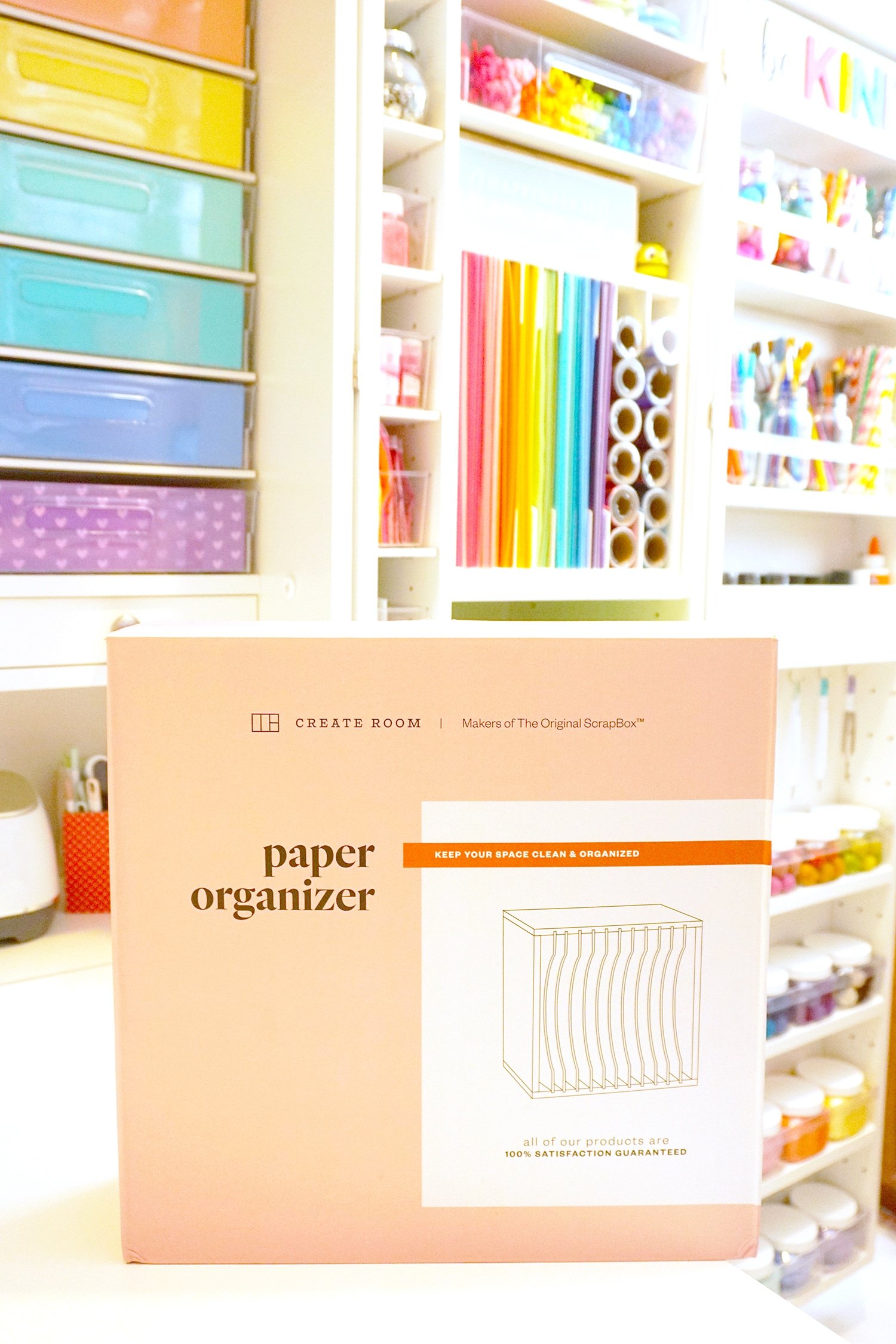 But first, before I jump into the paper flower tutorial, I want you to meet the newest tool in my organizational arsenal, and one of my favorite craft room additions ever – The Original ScrapBox Paper Organizer!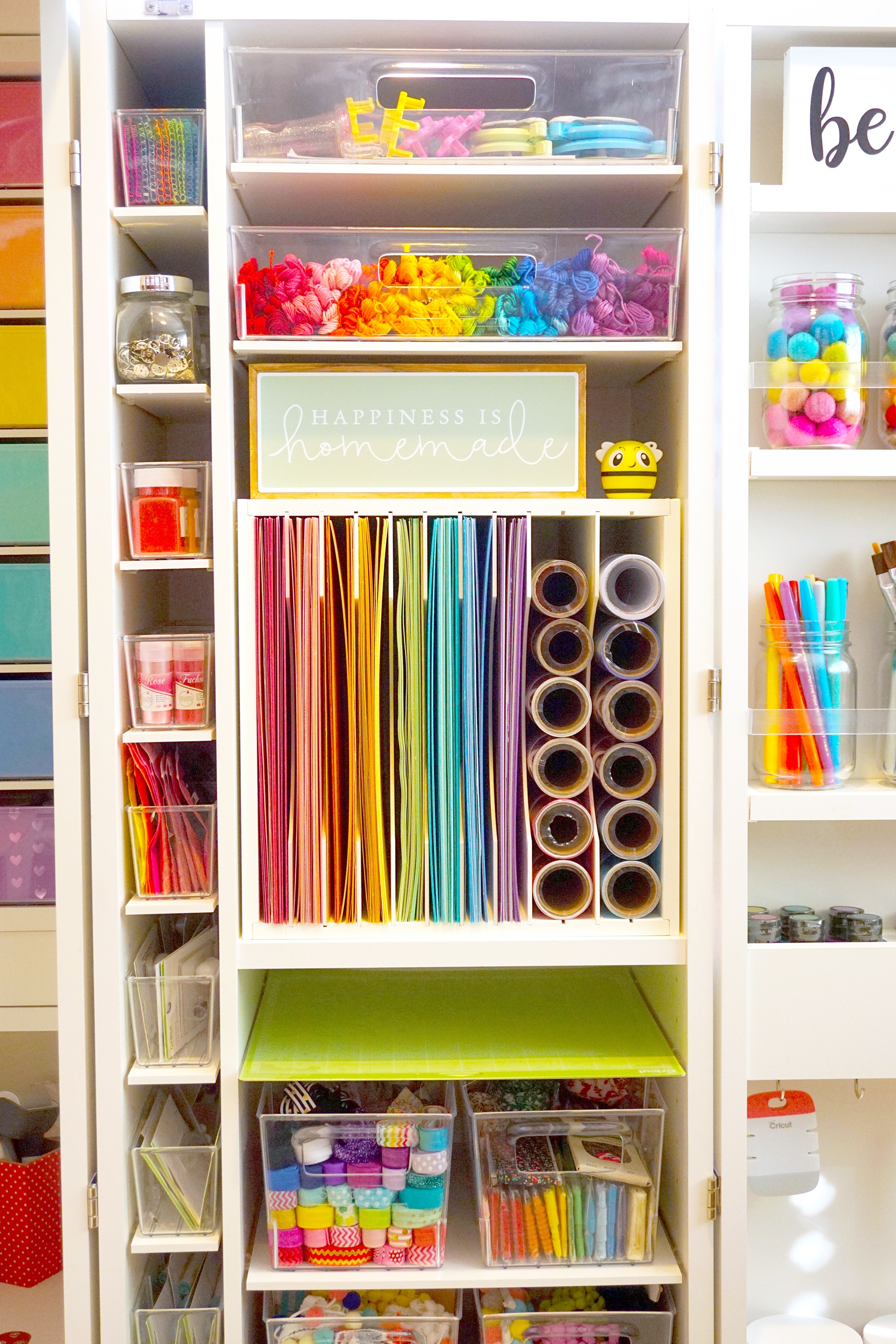 When I first got my DreamBox last year, I spent FOREVER trying to find a sturdy paper organizer that would fit in the space available, but sadly, there was NOTHING on the market that would fit the requirements. Sturdy paper organizers were all too large to fit the shelves, and anything that fit the shelves was too flimsy for my needs.
Now, with the introduction of the Paper Organizer, my colorful paper organization dreams have come true! The Paper Organizer is designed to perfectly fit inside of your DreamBox cubbies, and it can be used vertically or horizontally. The divider shelves are removable, so you also have the flexibility of storing rolls of vinyl in there as well – they fit perfectly!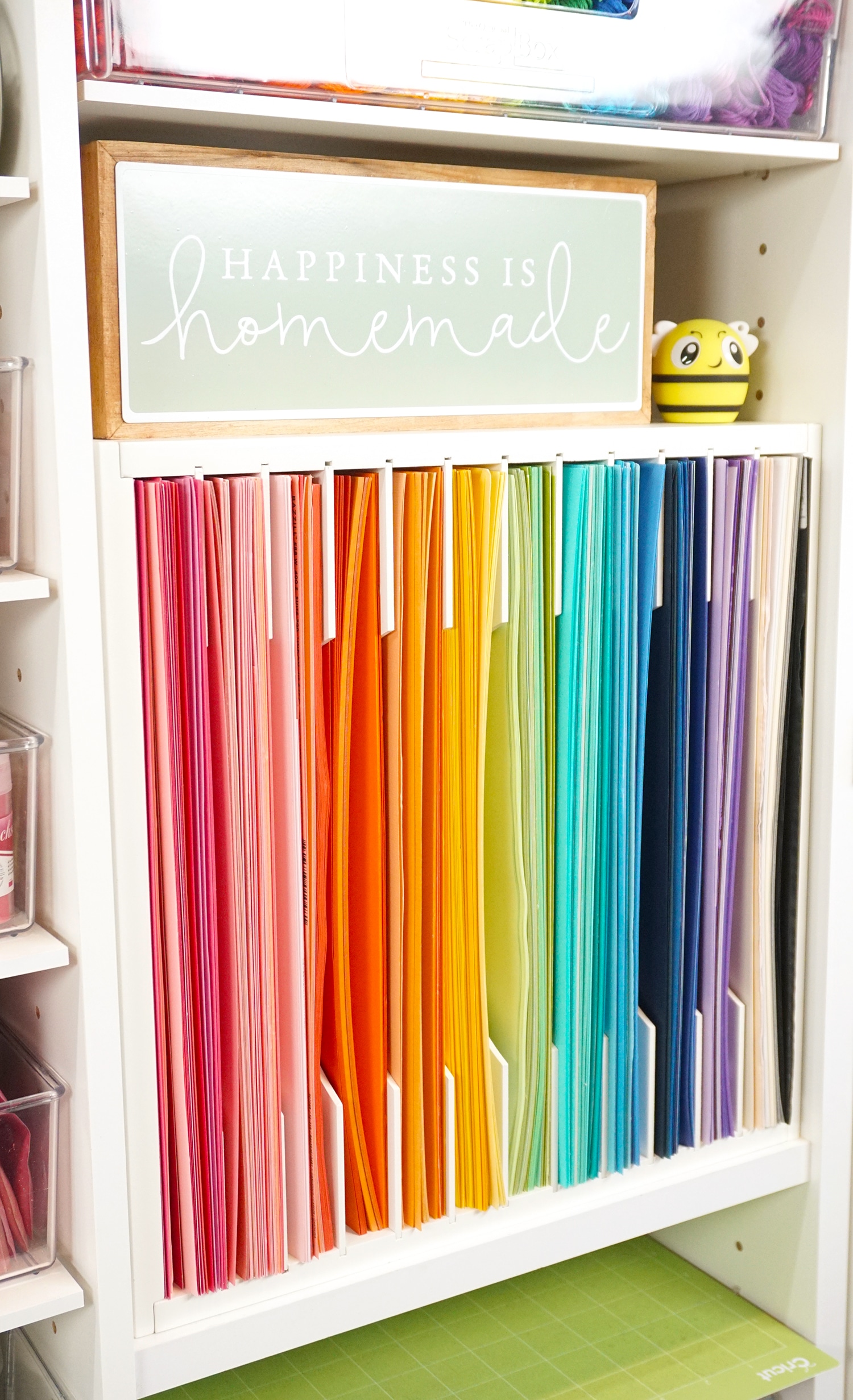 The Paper Organizer also fits on the DreamCart as well!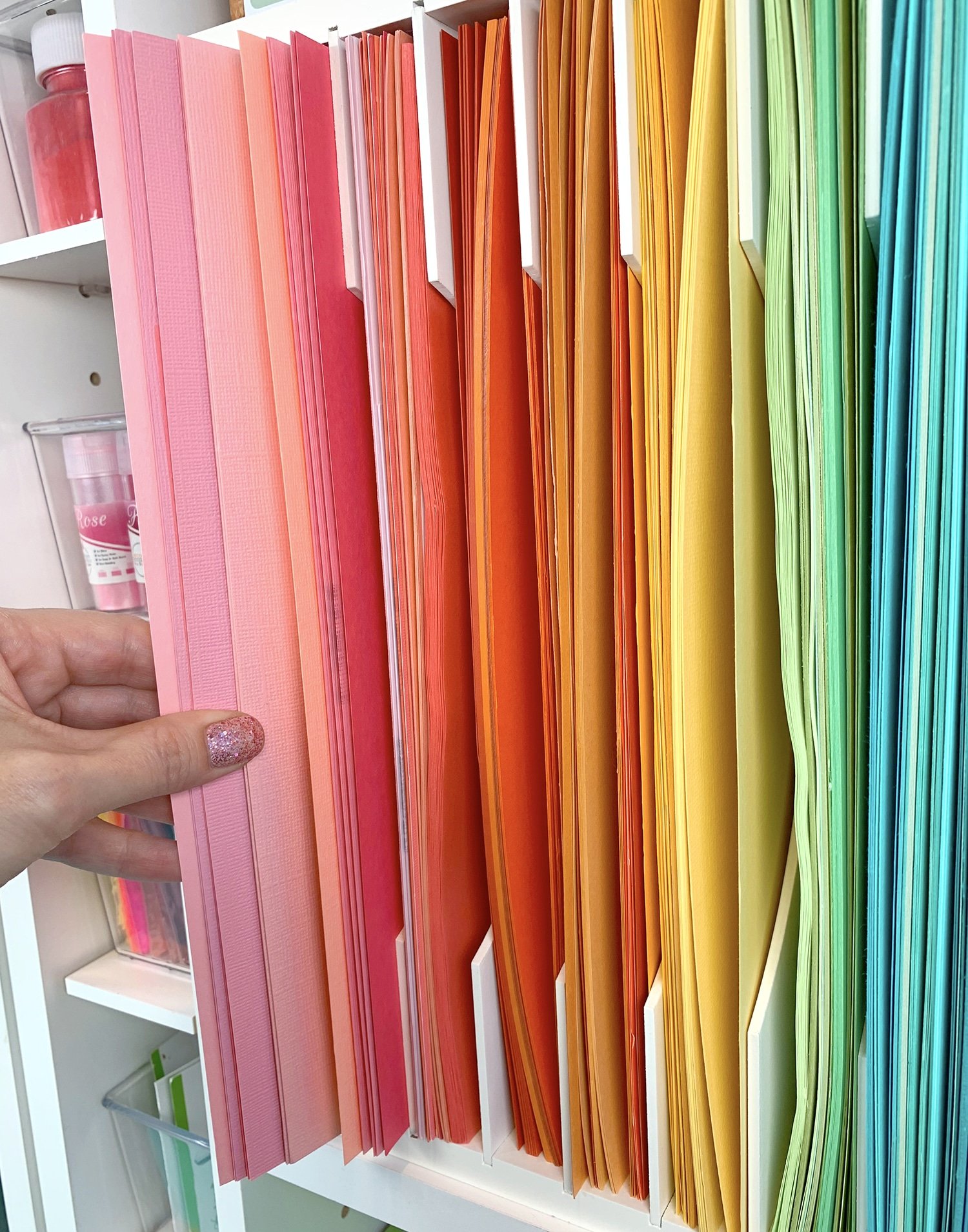 The Paper Organizer makes it super easy to sort through and pick out my favorite papers now…which is what made this paper flower project so much fun!
---
How to Make DIY Paper Flowers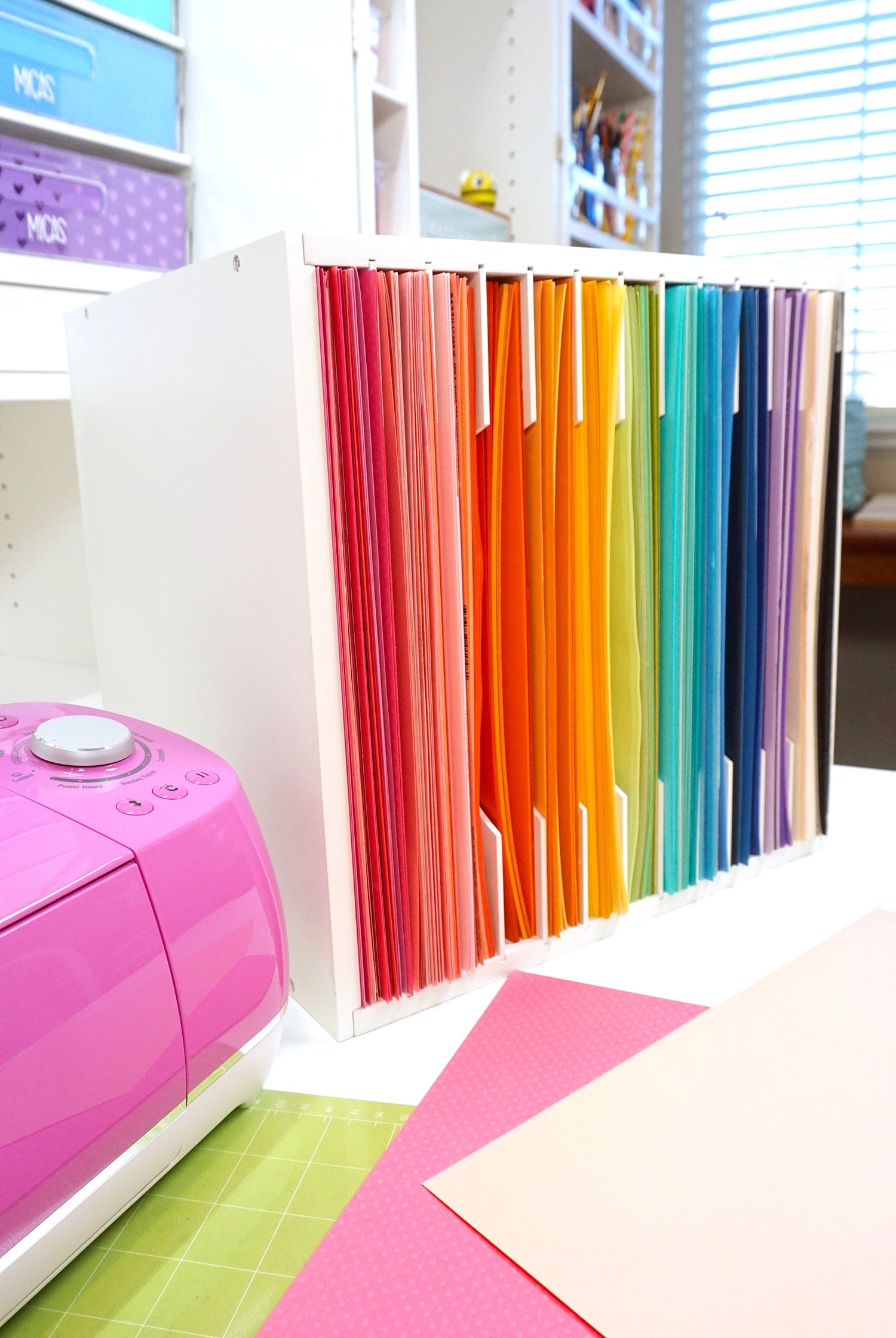 Supplies Used to Make Paper Flowers:
Note: The amount of paper required for each flower will vary depending on the size of the flower, the desired density of the flower, and how many colors/patterns you include in each.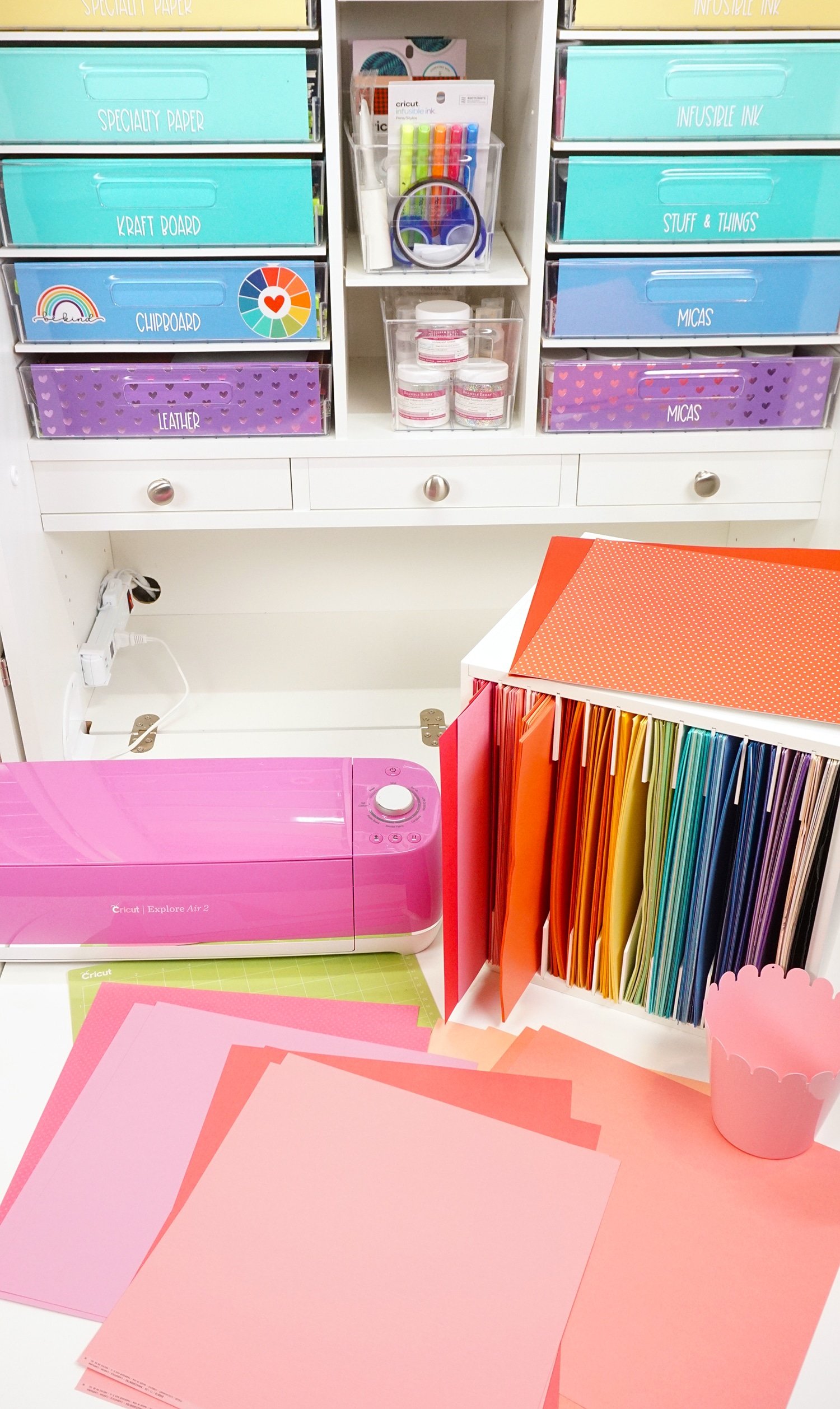 For my 4″ tall flowers, I used four sheets of paper in an assortment of colors (2-3 colors per flower). For my 2″ tall flower, I used two sheets of paper, one each of two different colors.
Open up the Heart Flowers project in Cricut Design Space and cut out all of the hearts. Alternately, you can use scissors to hand-cut hearts (try to keep them as symmetrical as possible!). You will need approximately 12-20 hearts per flower depending on how full you want the flower to be. I used 16 hearts for my large flowers and 12 for the small flower.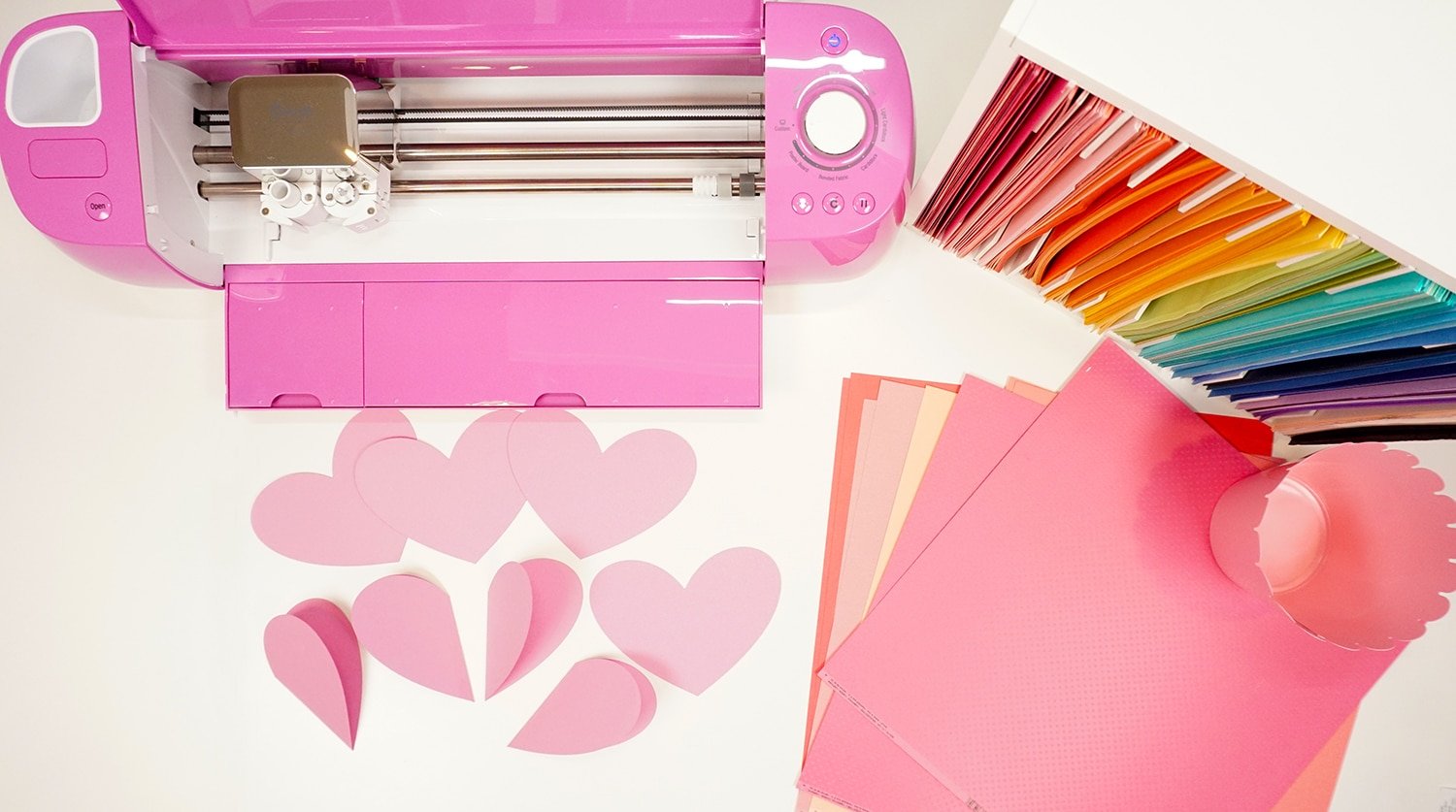 Fold each heart shape in half.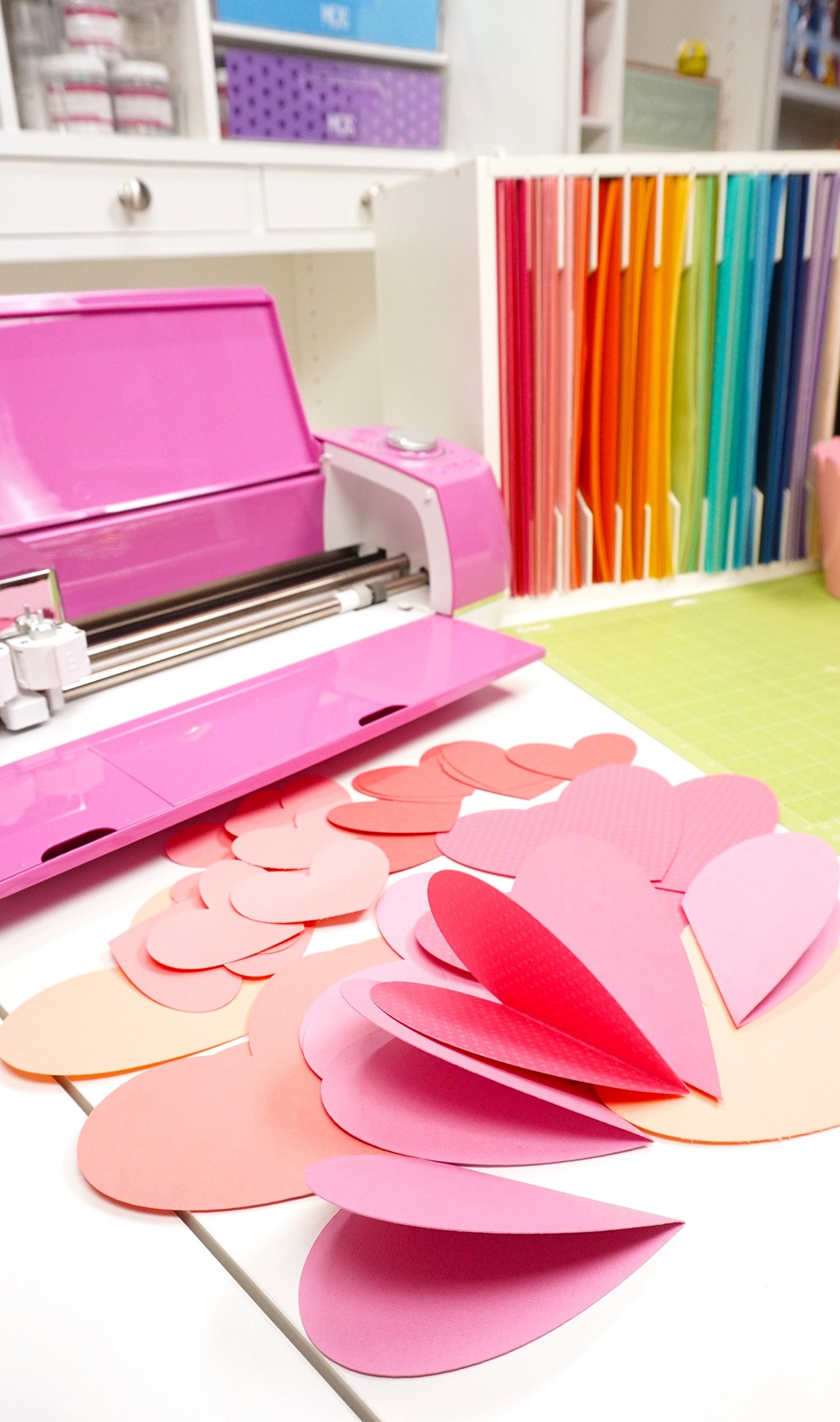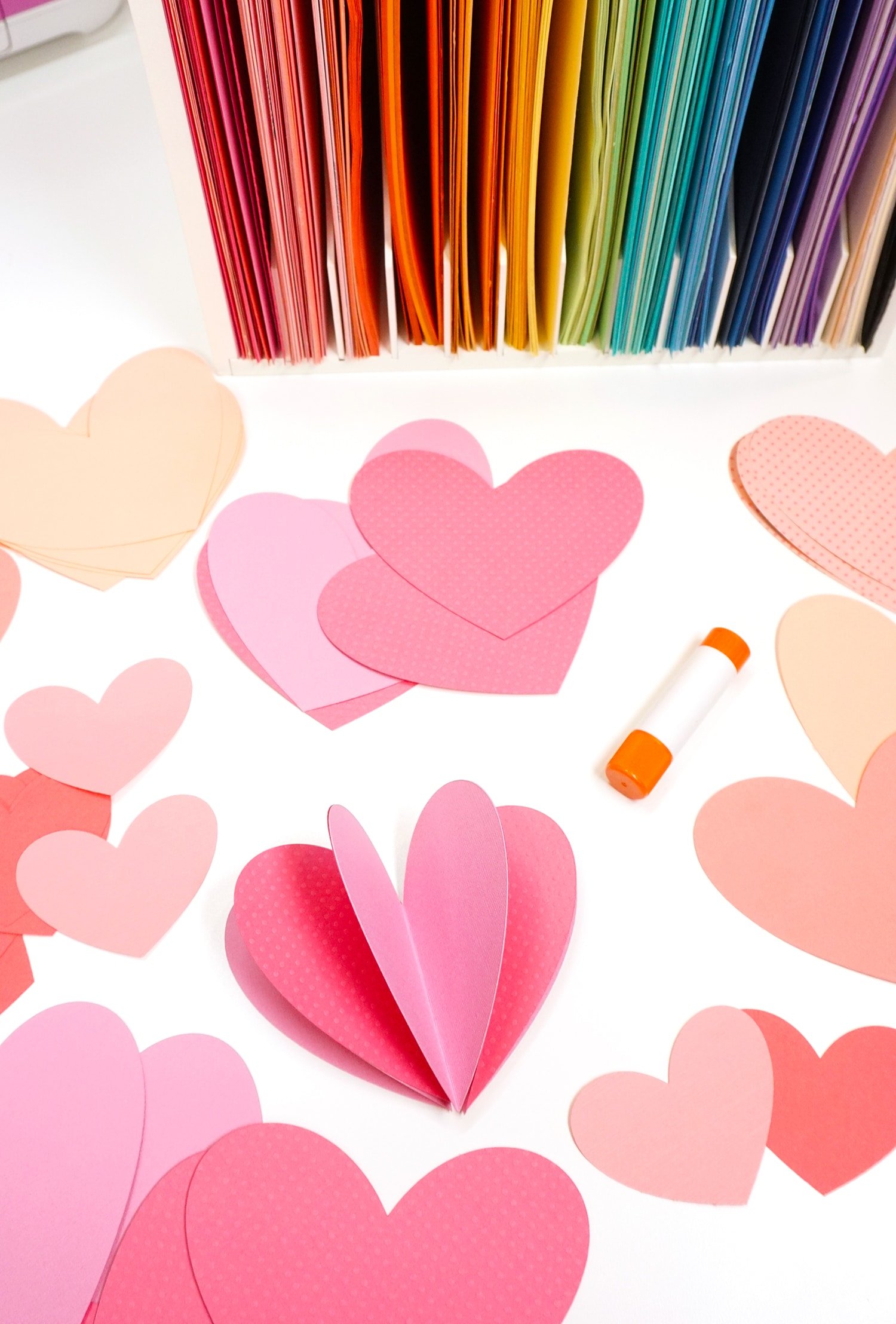 Layer the hearts, alternating colors if desired, and glue the back sides of the hearts together using an extra-strength glue sick.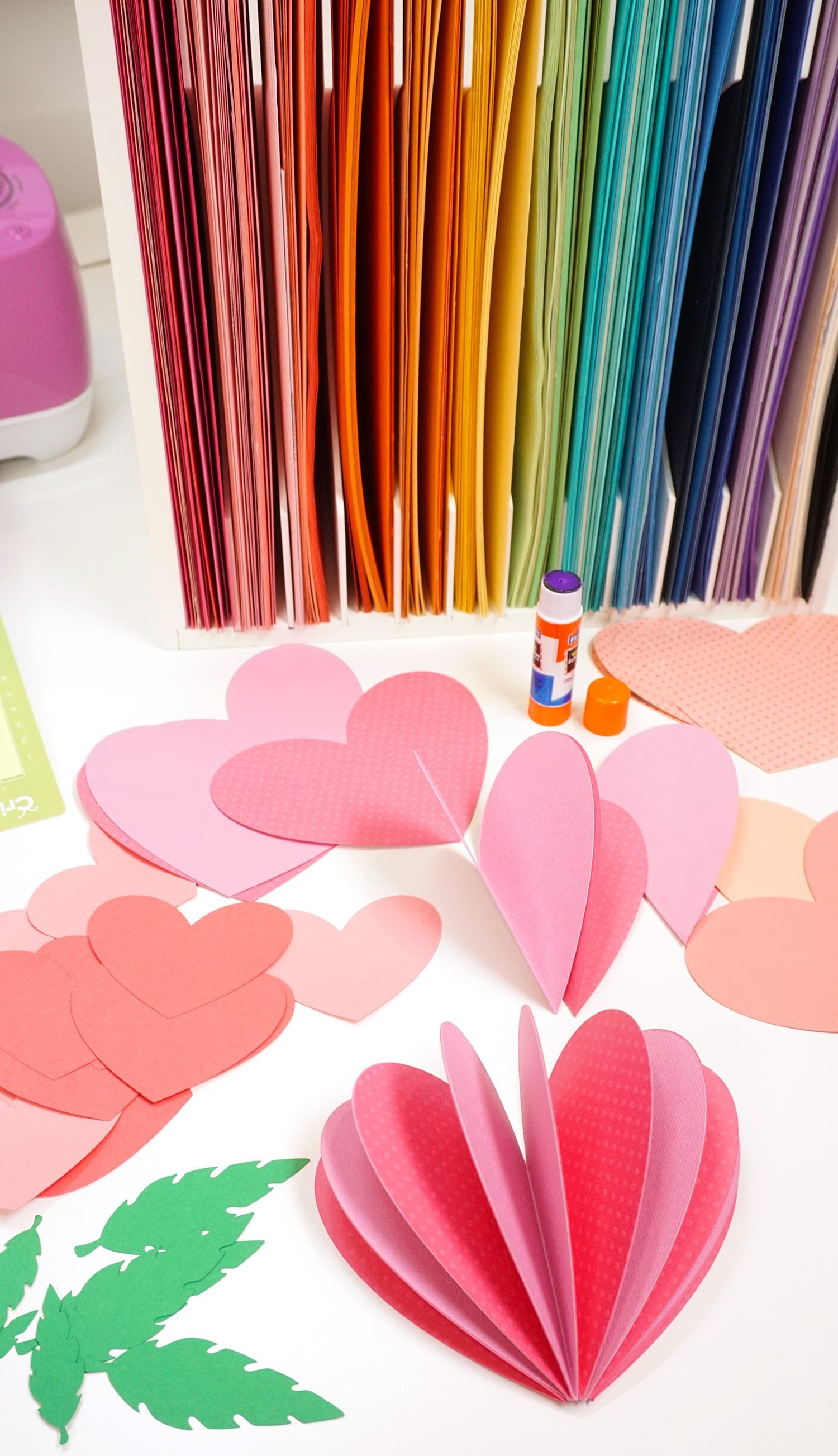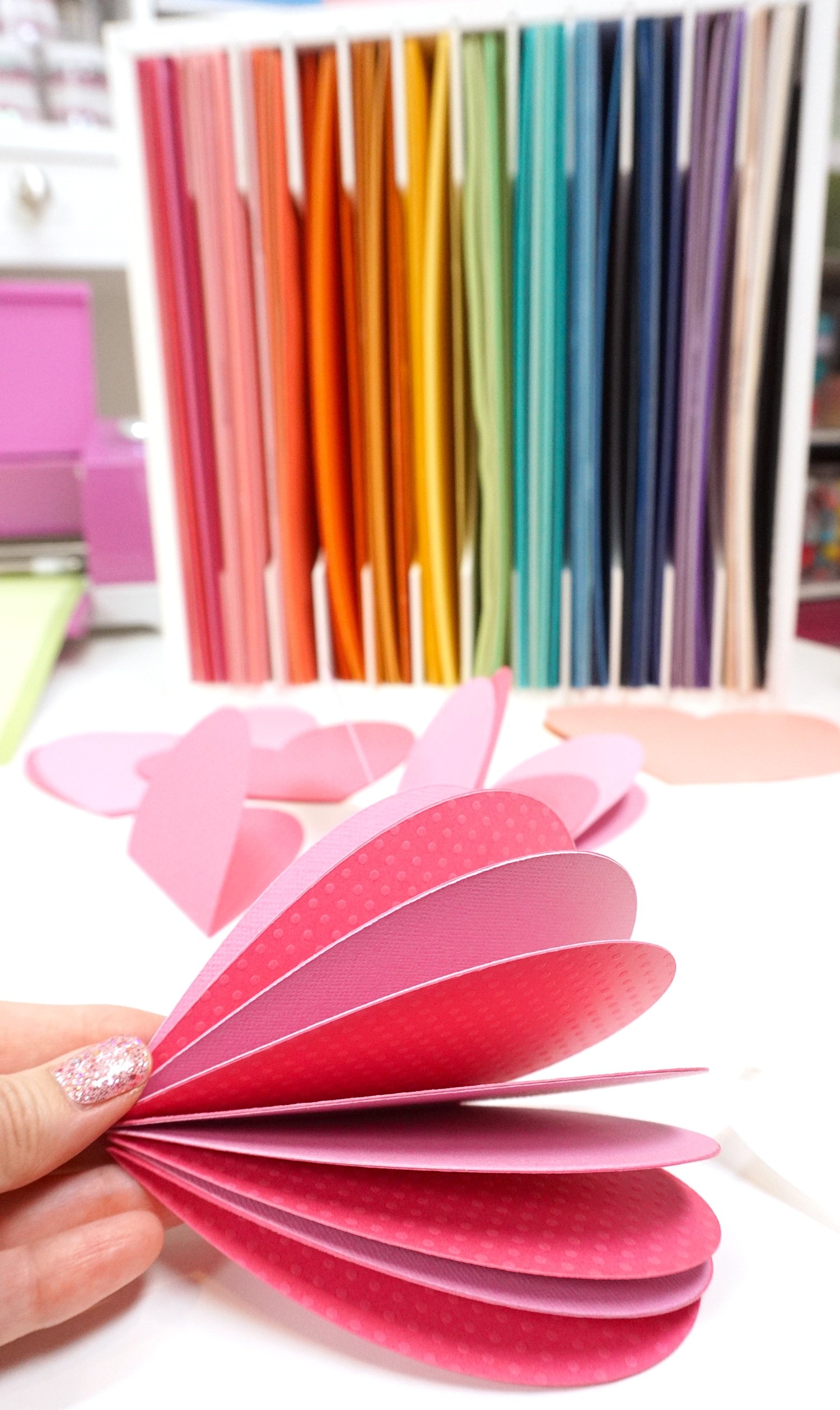 Keep layering…and layering…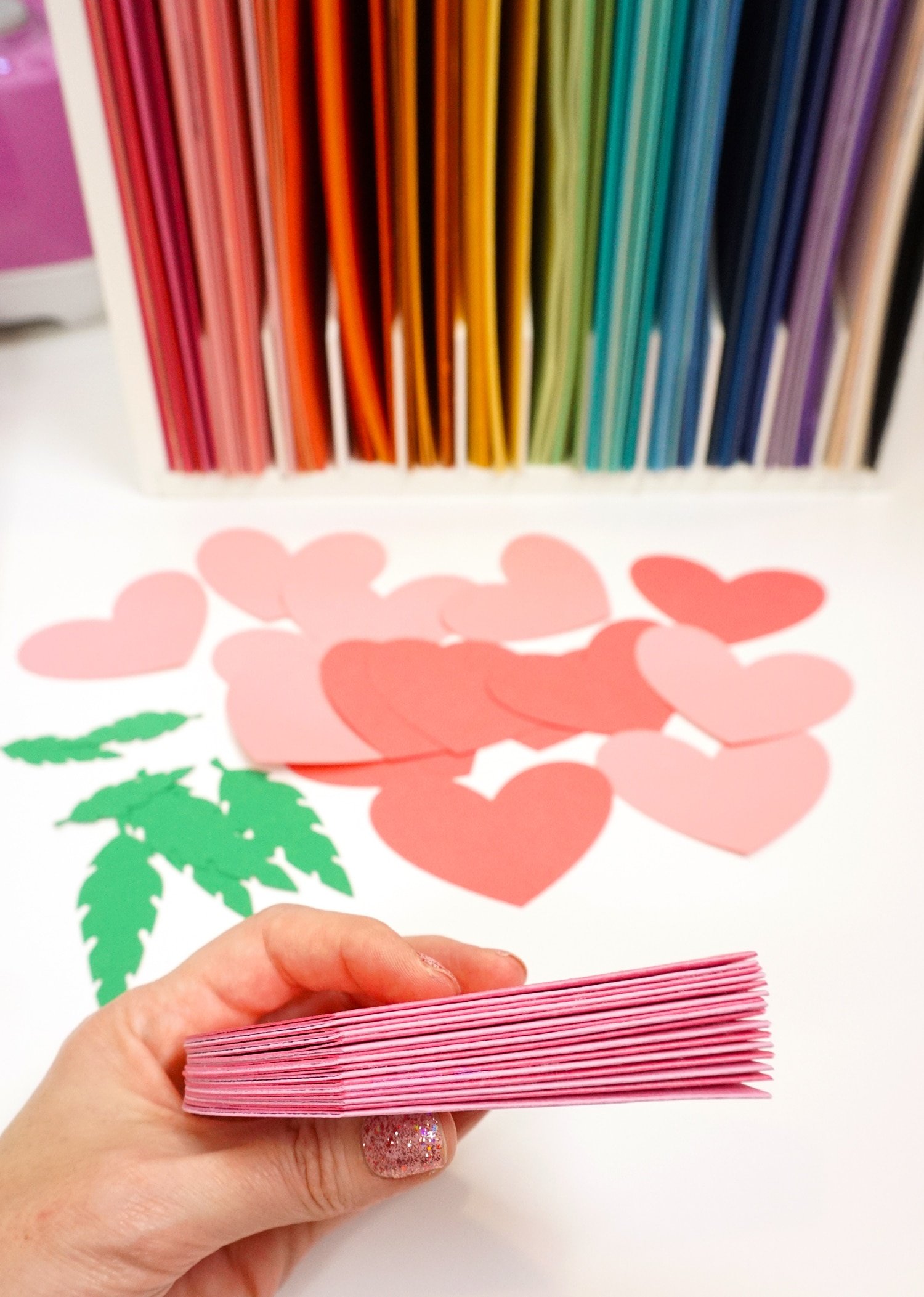 Continue layering and gluing the hearts together until you reach your desired thickness (this one used 16 hearts!).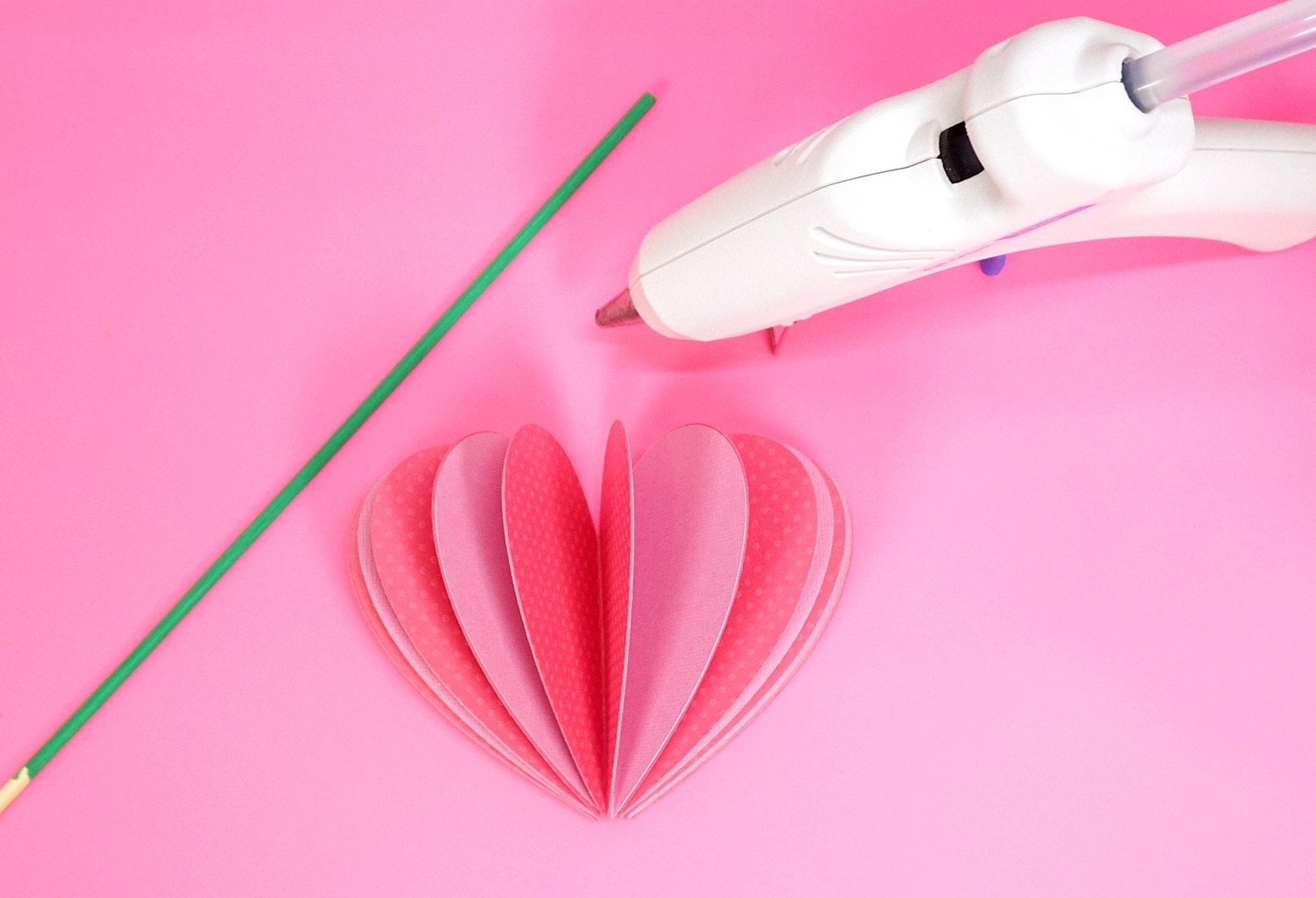 Paint one of the bamboo skewers green (to act as the flower stem), and pre-heat the hot glue gun.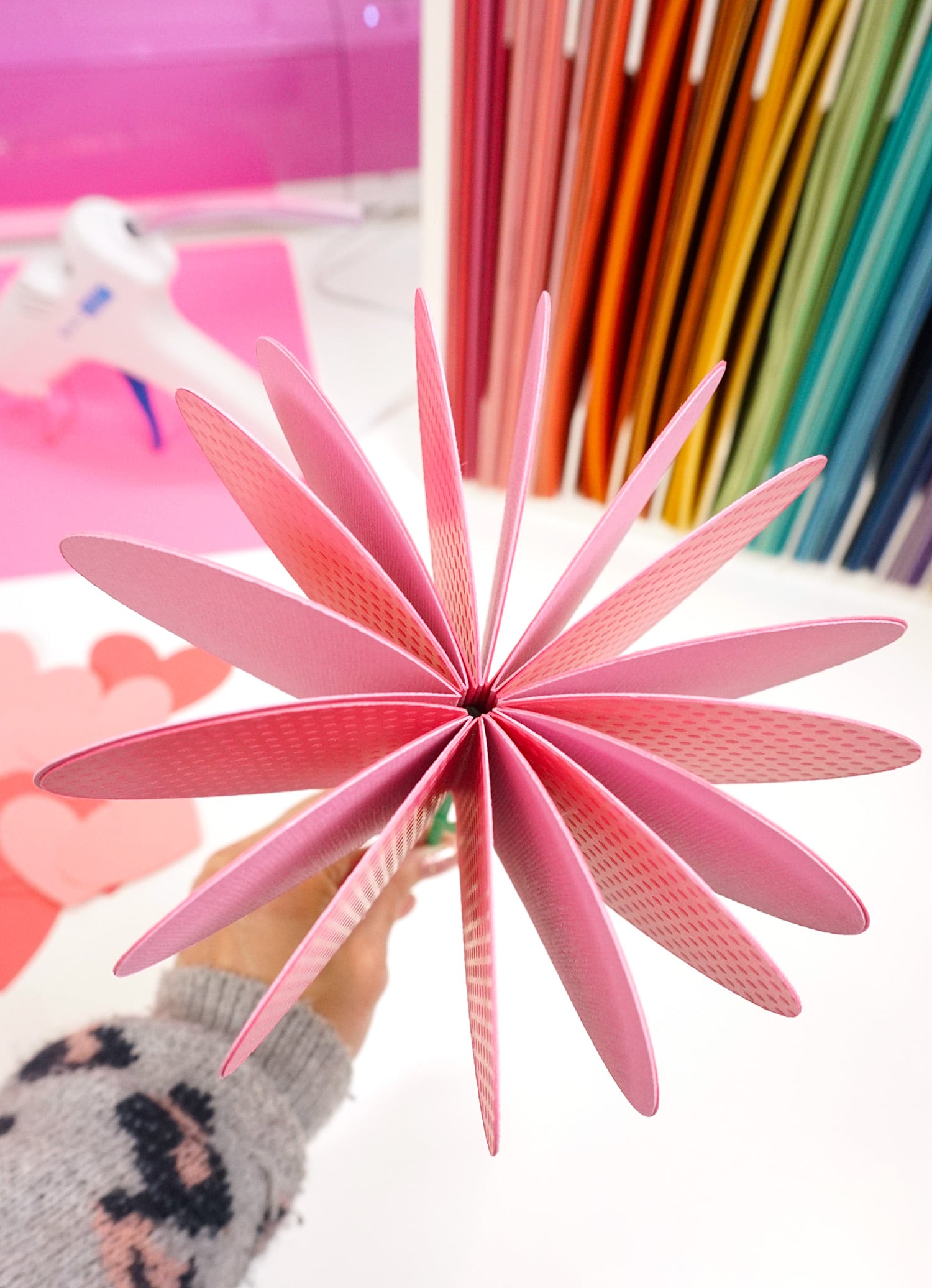 Open the flower into a full circle (do not glue the last petals together yet!). Add a line of hot glue to the top portion of the skewer, and place the skewer into the center opening of the flower. Now, glue the last two heart petals together to finish the flower.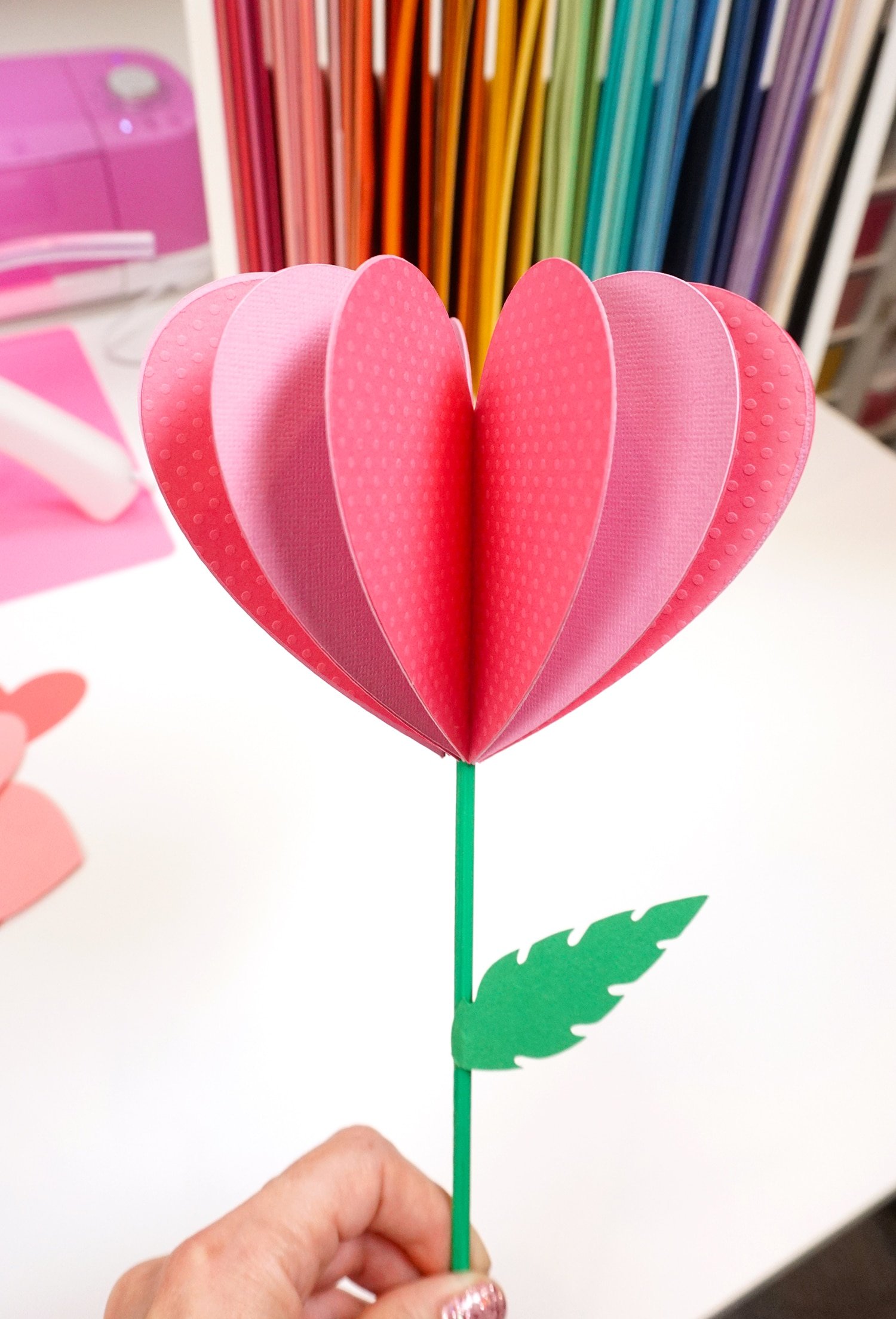 Ta da! Easy peasy!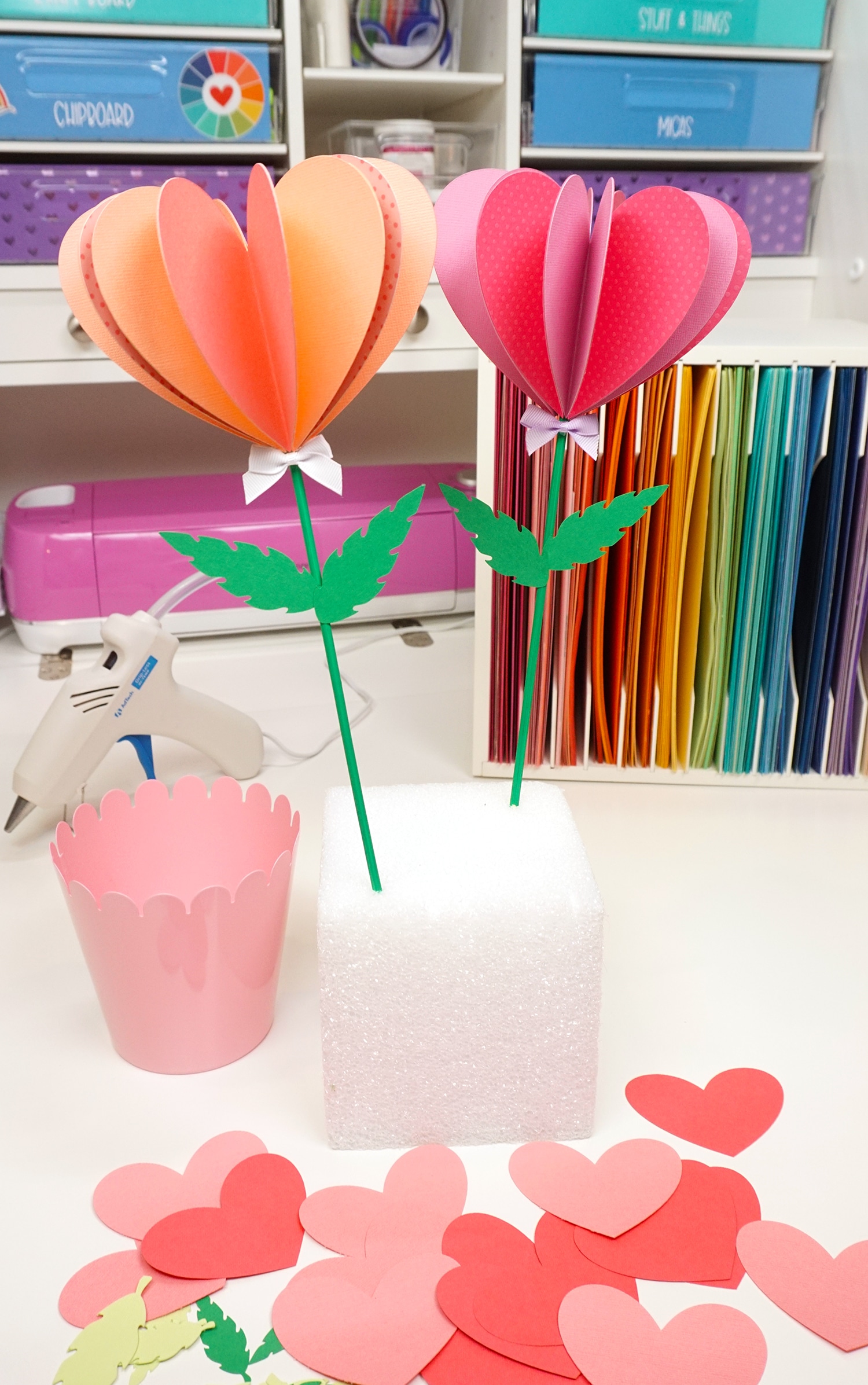 Use the hot glue gun to add paper leaves and any additional embellishments. I thought those little bows looked extra sweet!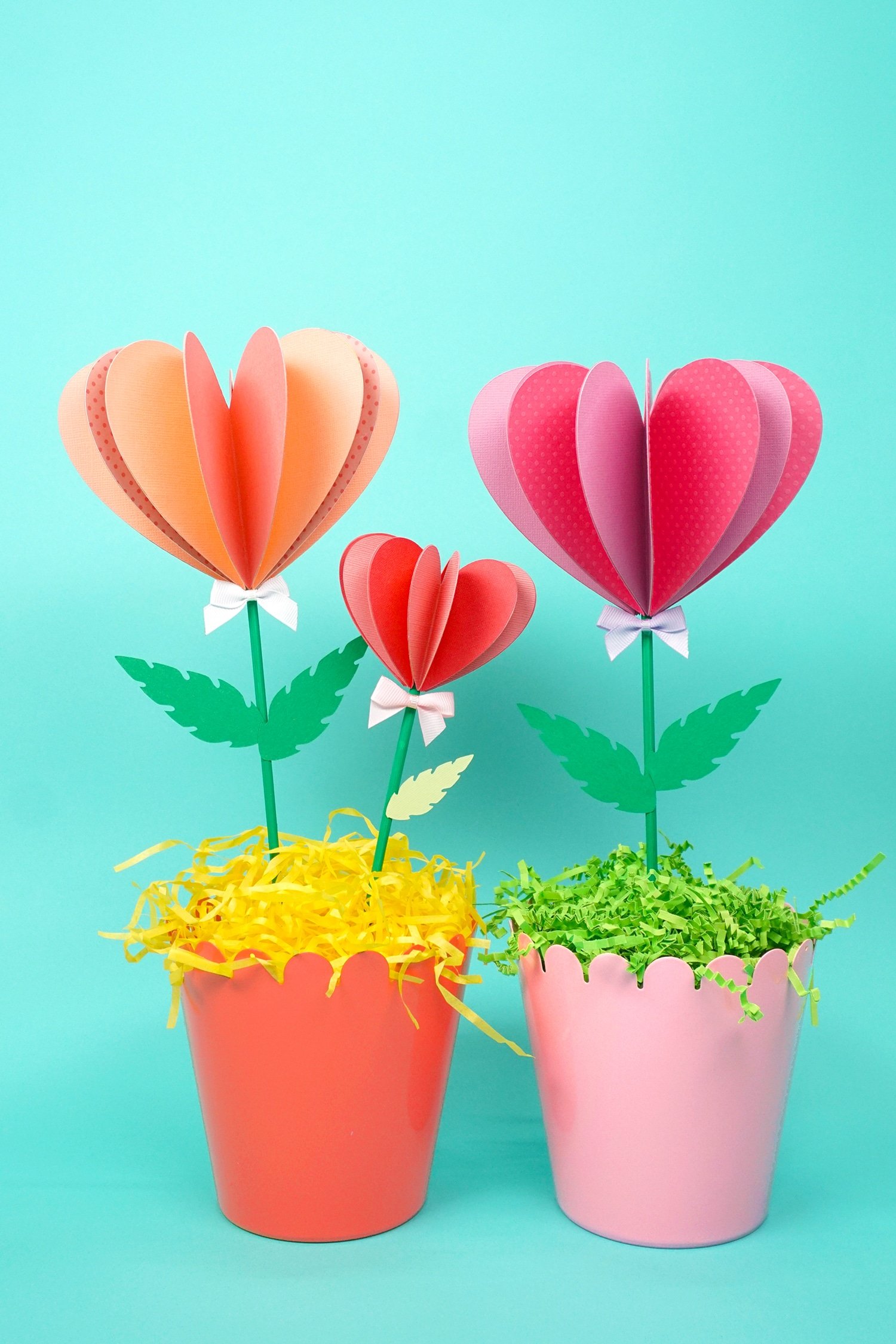 Add a styrofoam ball or floral foam to the bottom of a decorative flower pot and top with shredded paper to finish the look.
These cute scalloped flower pots came from the Sommar collection at Ikea last summer, so they're not currently available, but these simple and colorful flower pots from Amazon are just as adorable!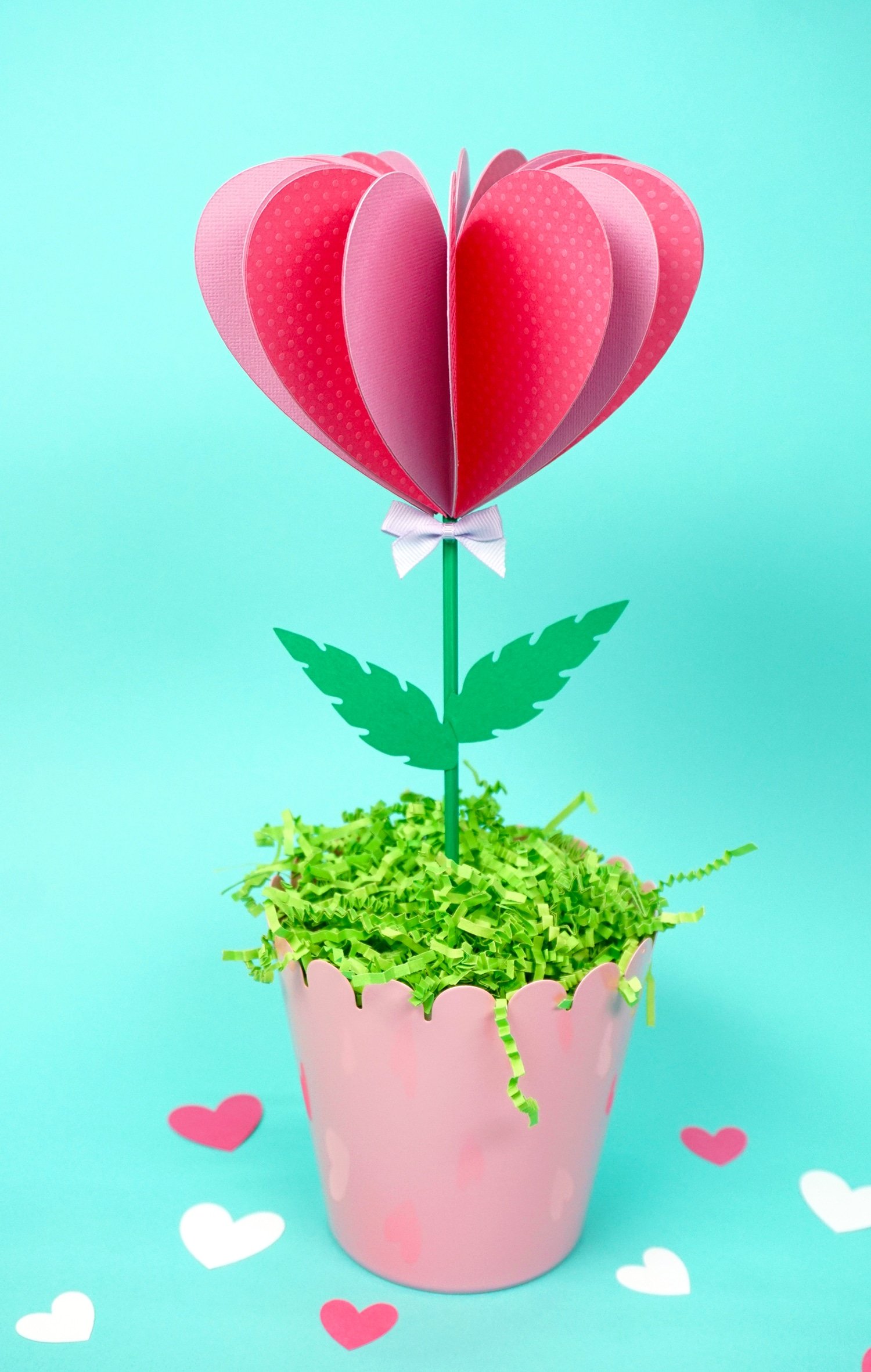 I'm seriously head over heels with the way these turned out! SO stinkin' cute! (and SO easy to make!)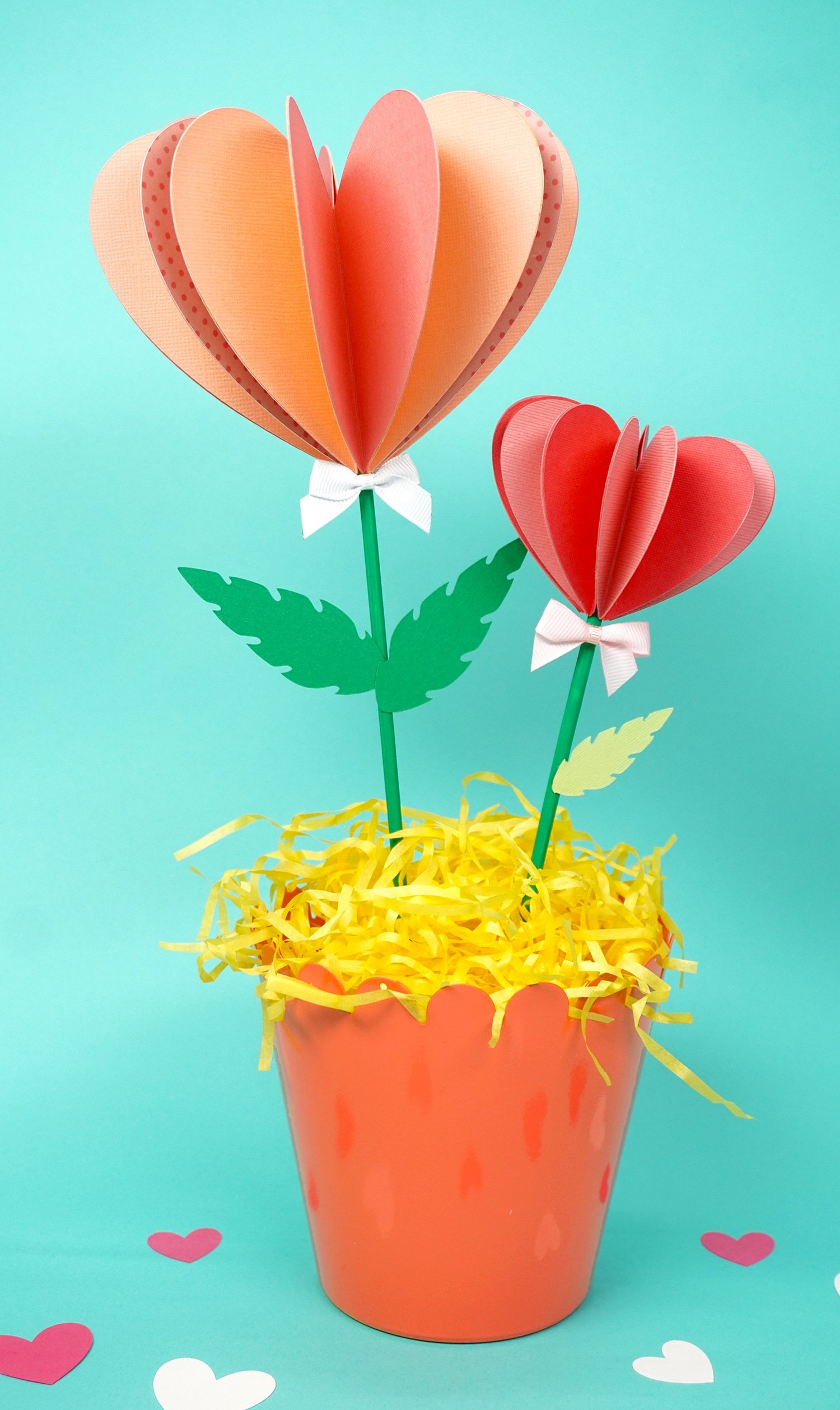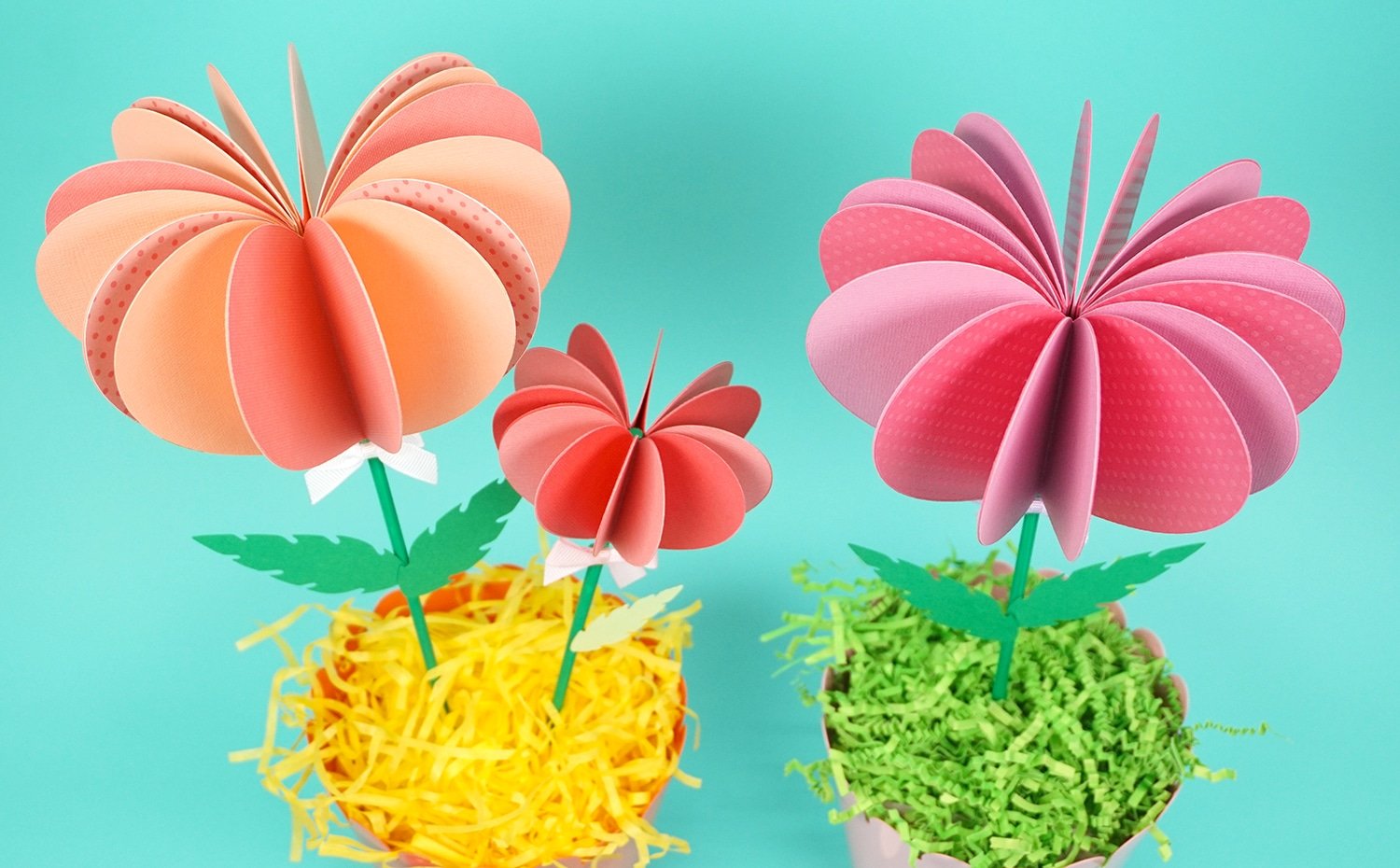 I can think of SO many different occasions where these heart flowers would make great table centerpieces, can't you?! Brunches, baby showers, bridal showers, weddings, Valentine's Day events, and more!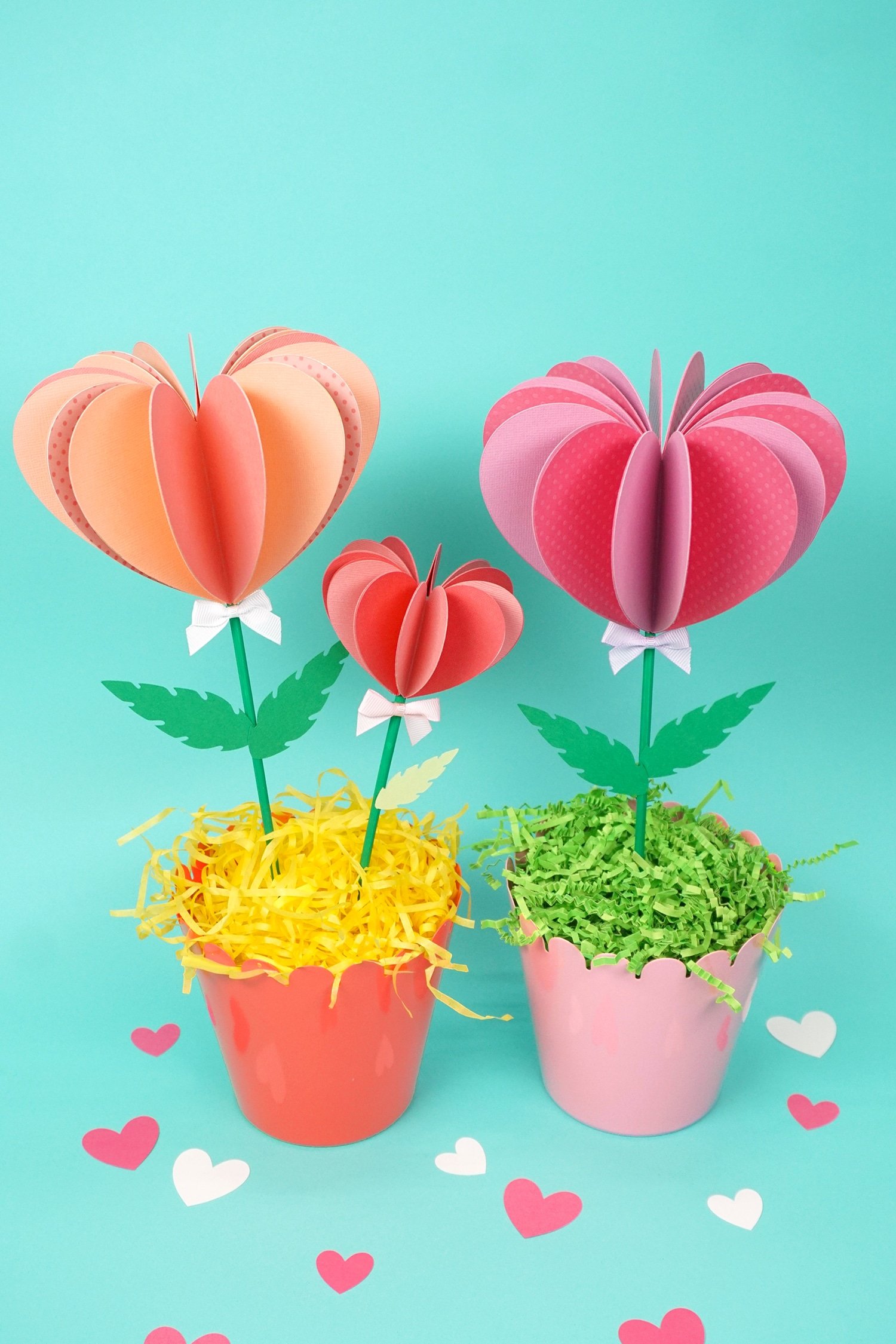 These adorable heart flowers are sure to be a huge hit no matter which occasion they're for! Happy crafting!
---

You May Also Like: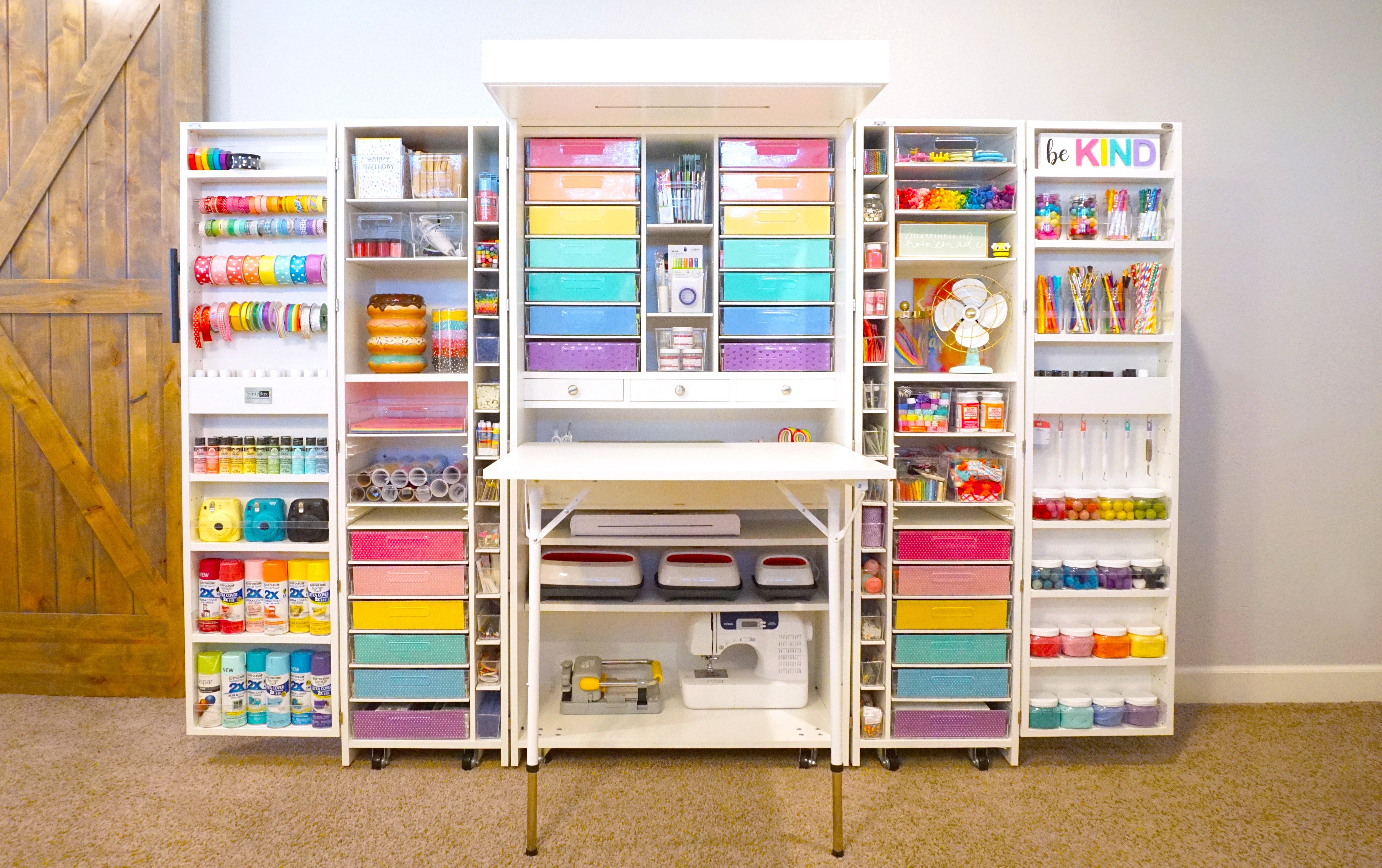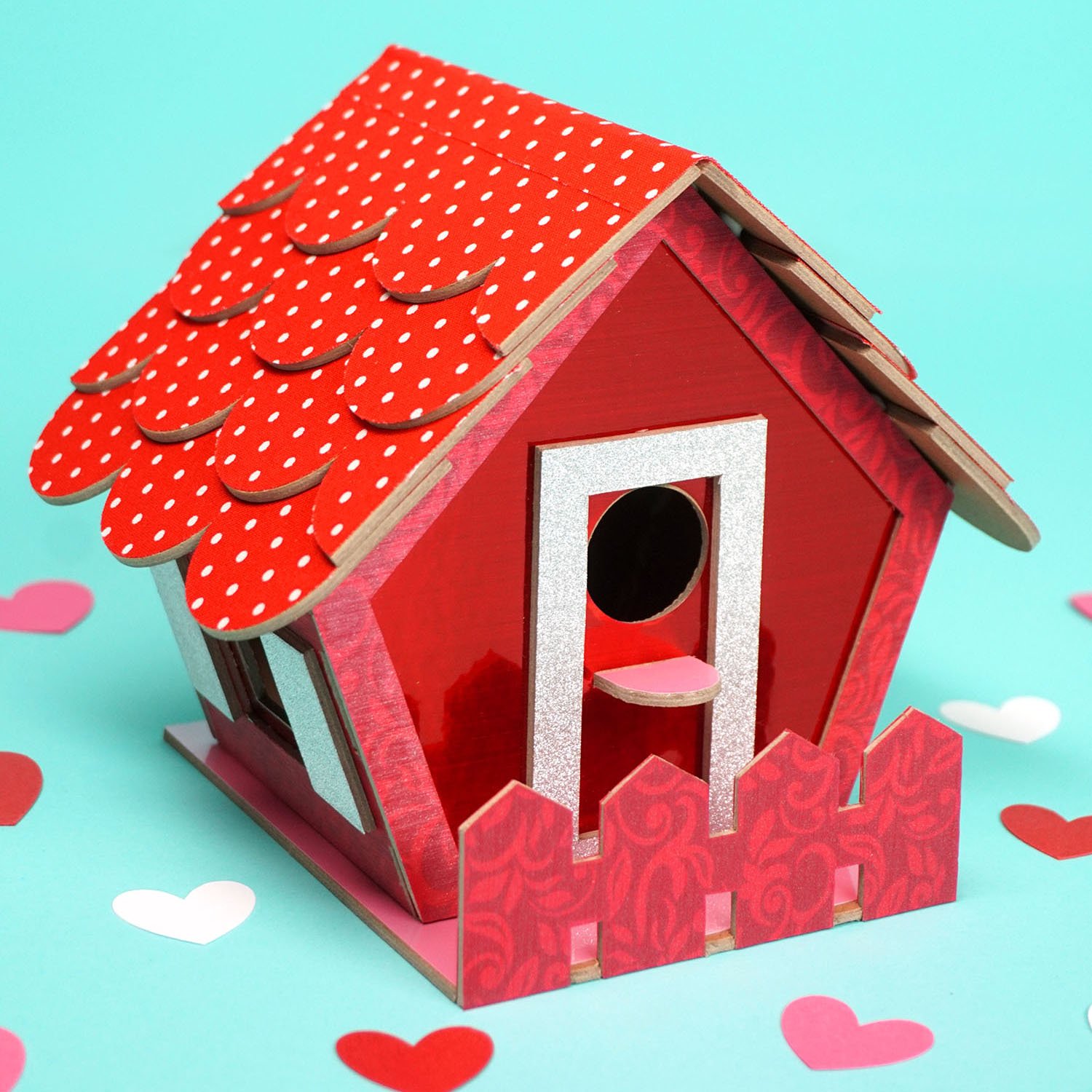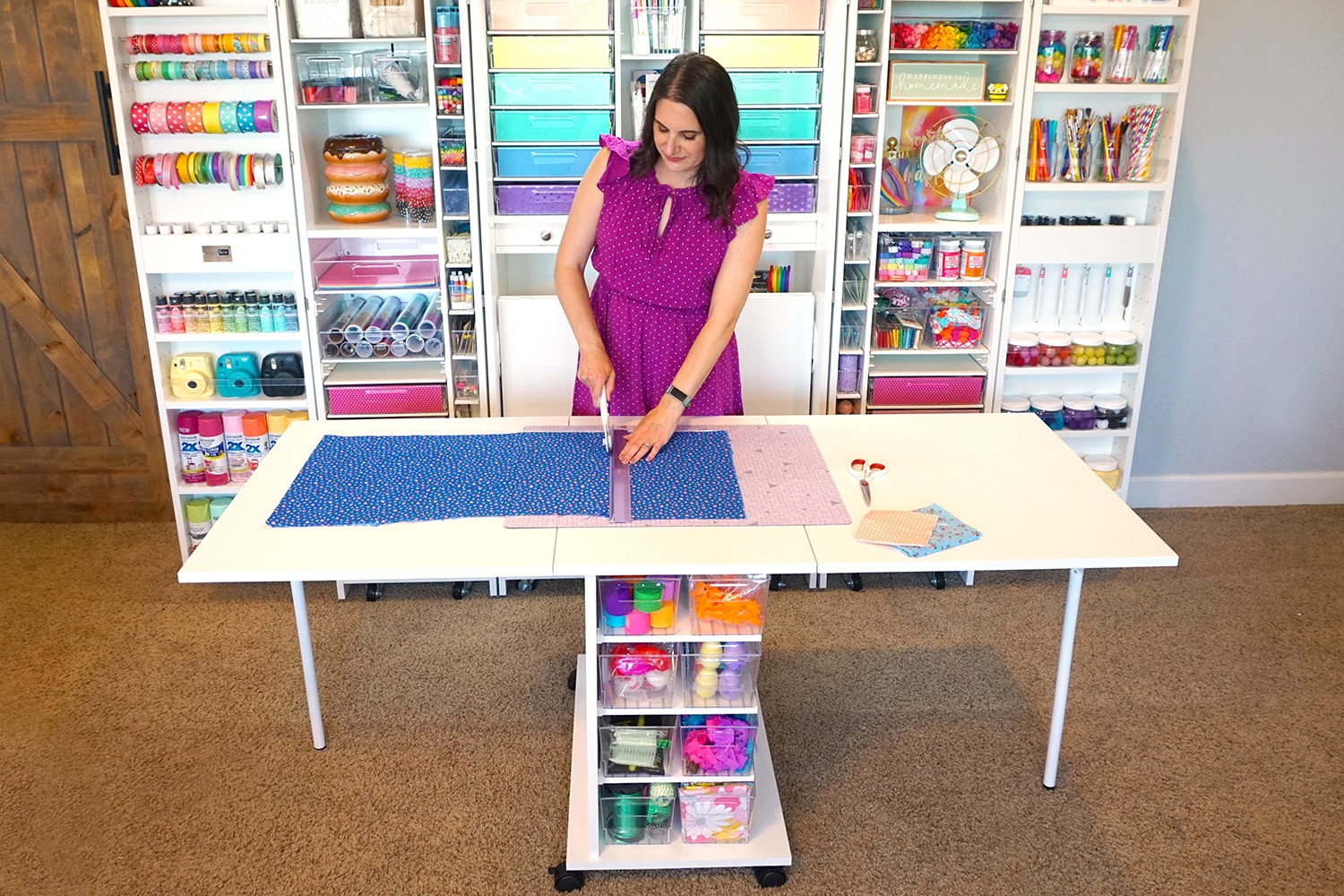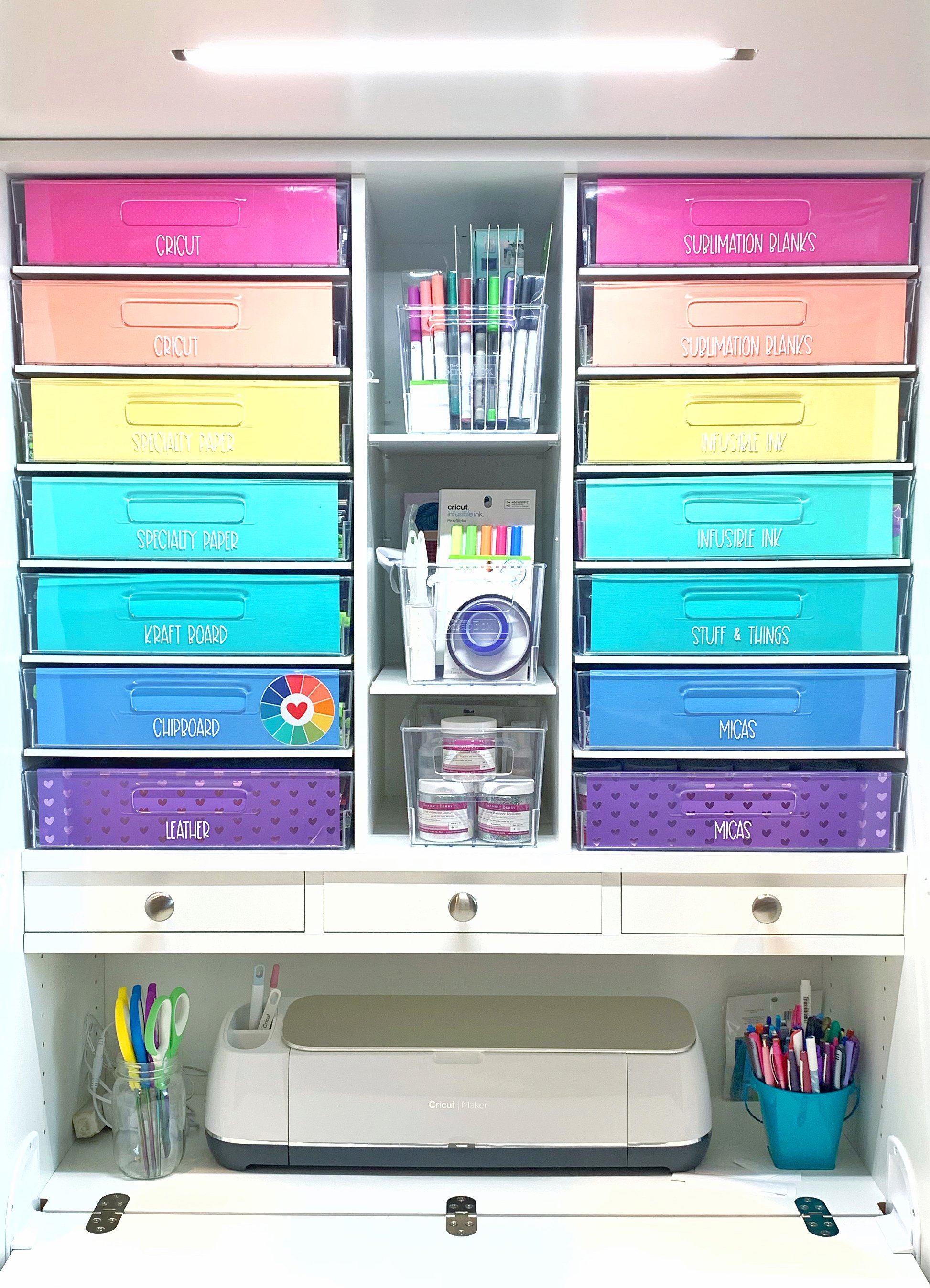 Don't Forget to Pin these Paper Flowers for Later!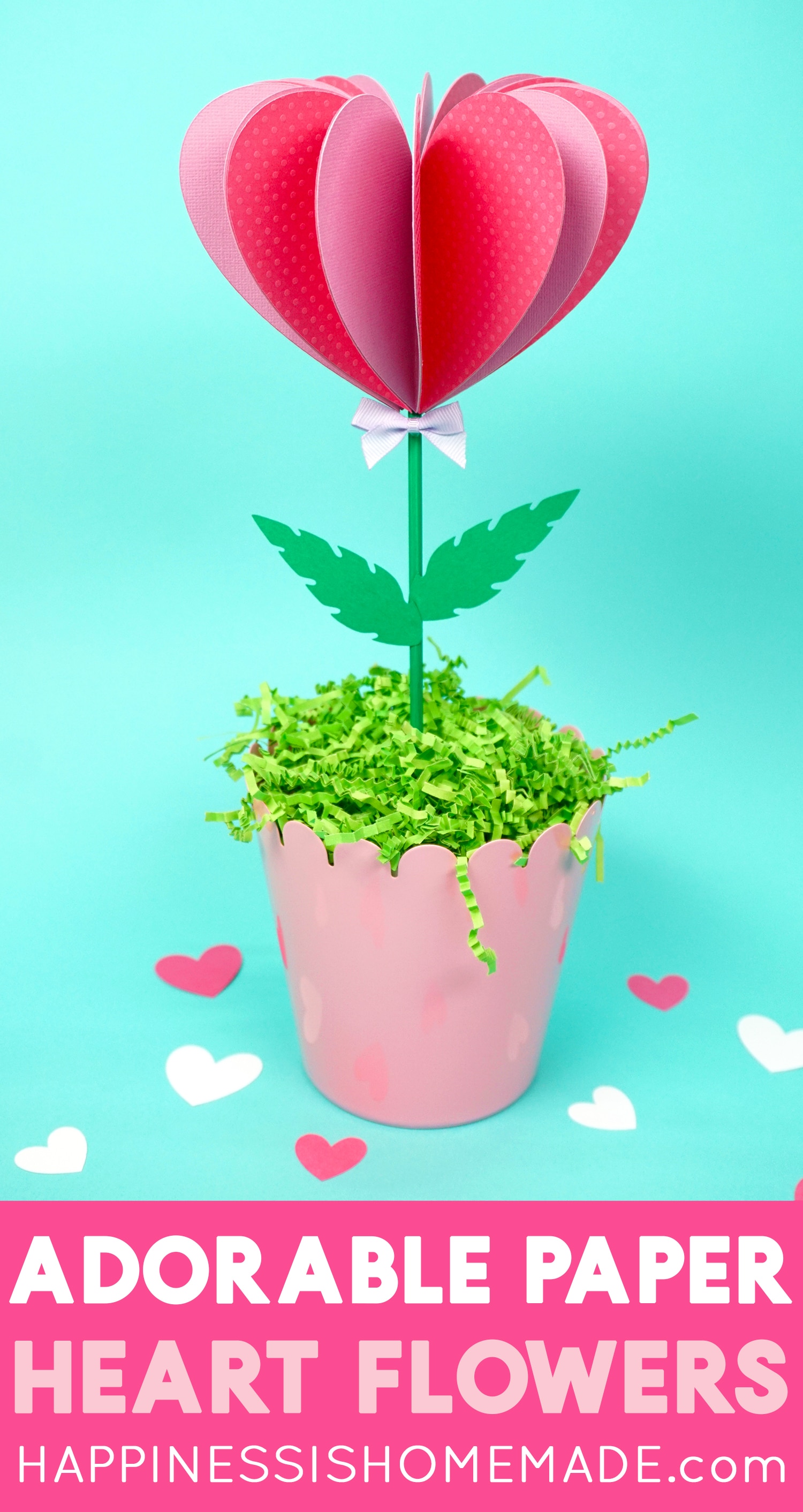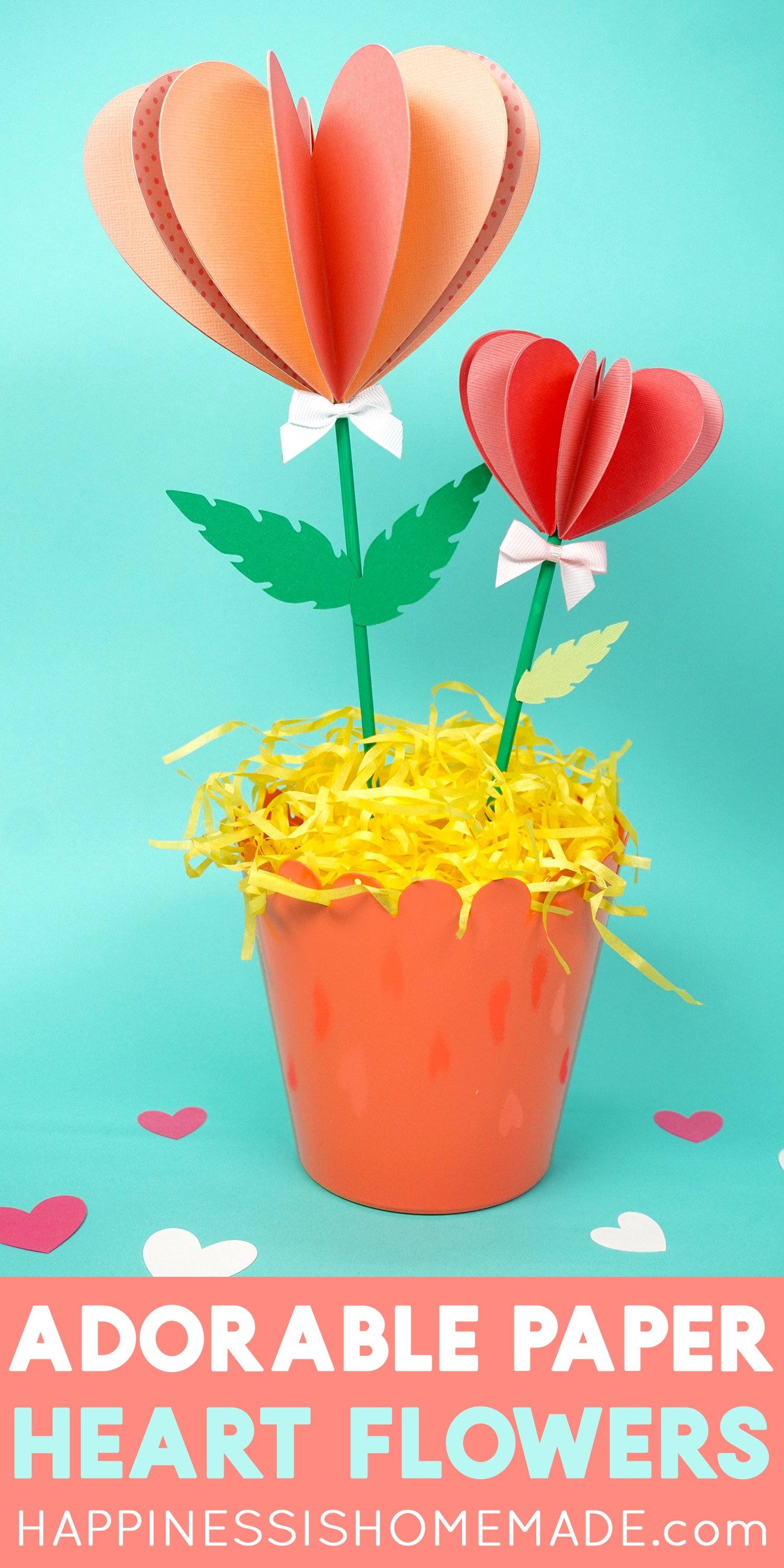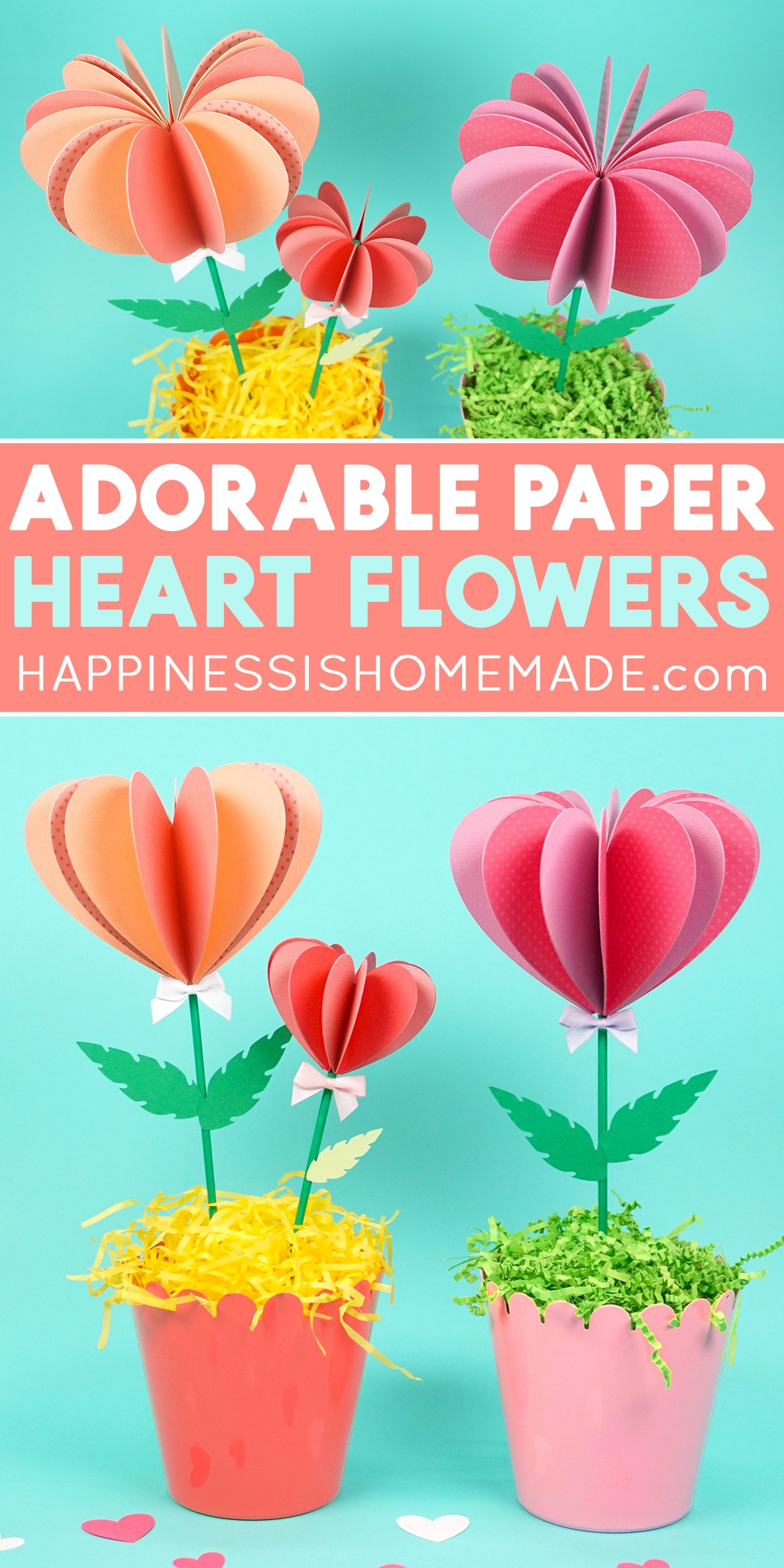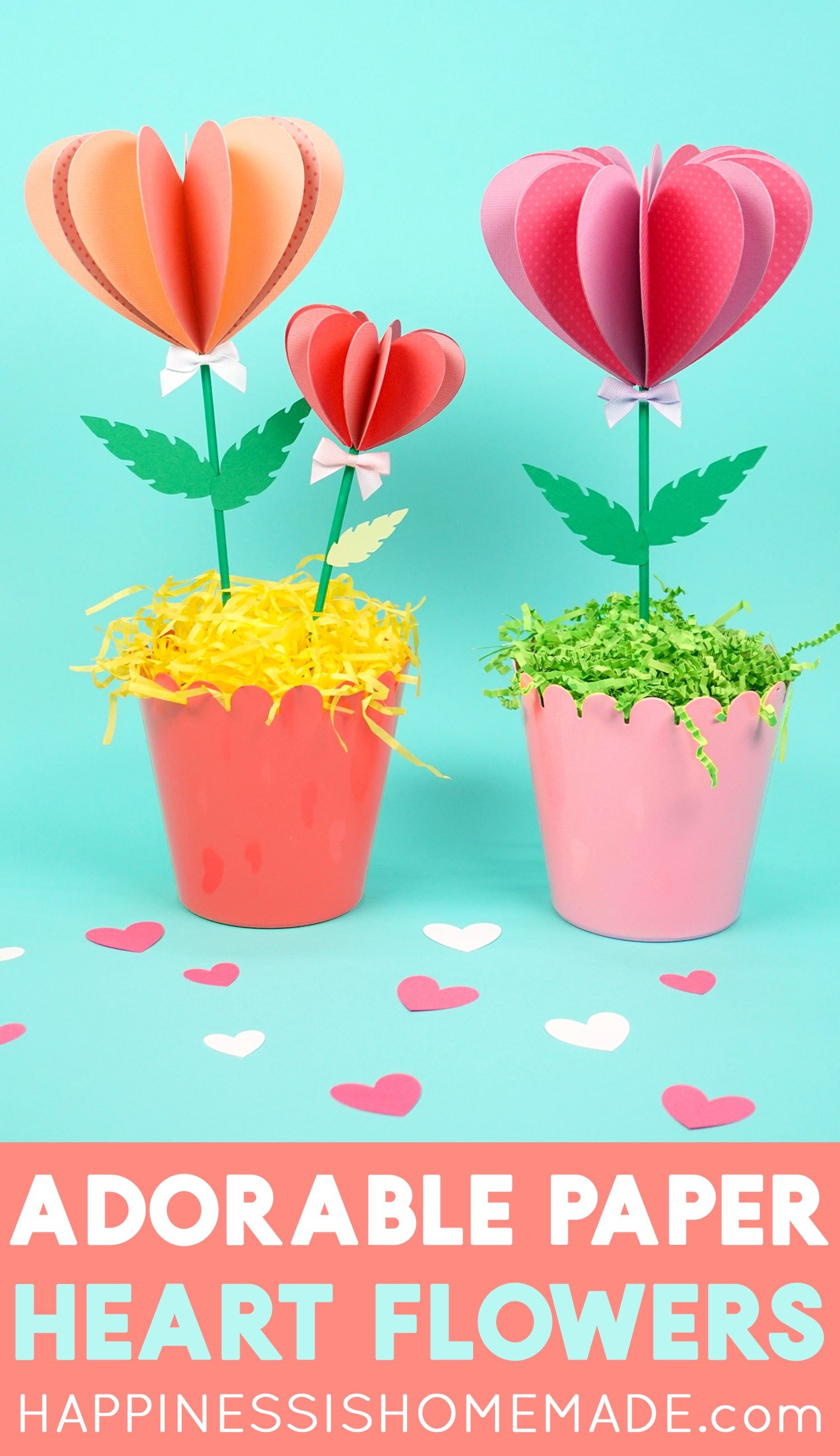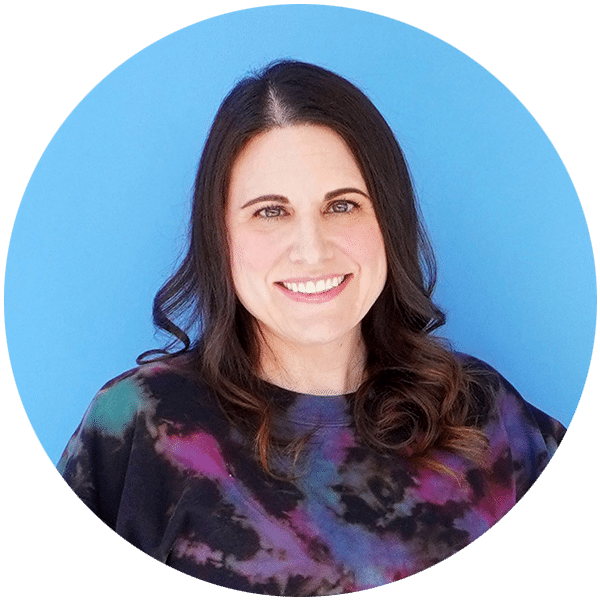 Heidi Kundin has captivated the hearts of millions with her colorful and inspiring approach to crafting, celebrations, and family fun. With over 15 years of experience, Heidi's website has become a must-visit destination for those seeking quick and easy creative ideas and last-minute solutions. Her warm personality shines through her posts, inviting readers to join her on a creative journey that's fun, rewarding, and achievable.