Kids Crafting 101: Color Collage Art Activity
This post and its photos may contain affiliate links. As an Amazon associate I earn from qualifying purchases. If you make a purchase through these links, I may receive a small commission at no extra cost to you!
This color collage activity is a great toddler and preschool craft that you can make with things you already have around the house! Fun no-prep preschool and toddler art!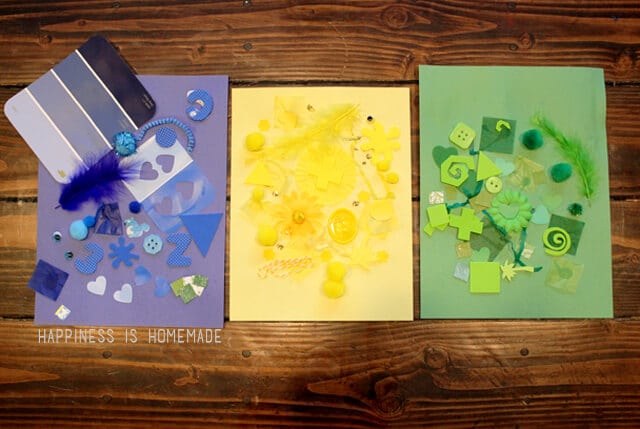 This post may contain affiliate links. I will receive a small commission from these sales at no additional cost to you!
Color Collage Activity for Toddlers & Preschoolers
My youngest child constantly wants "to do making time" – that's 3-year-old lingo for craft time – but I don't always have time to set up an elaborate activity for him. This color collage art is a perfect solution because it's super quick and easy to prepare, and it keeps my son entertained for hours (with minimal adult assistance necessary!)!
What You'll Need: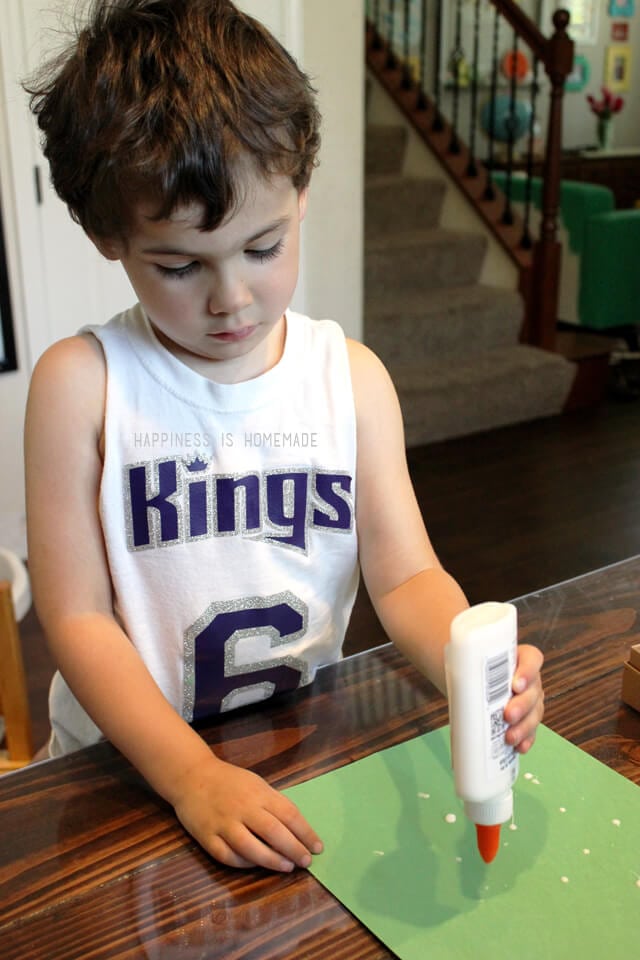 I start by giving him a sheet of colored construction paper and a bottle of Elmer's School Glue. He makes dots all over his paper while I start pulling random odds and ends out of our art supply cabinet. Feathers, pom poms, sequins, stickers, tissue paper, gift wrap, twine, faux flowers, cupcake wrappers, paint chips, and shaped punches…anything and everything that can be glued down is fair game!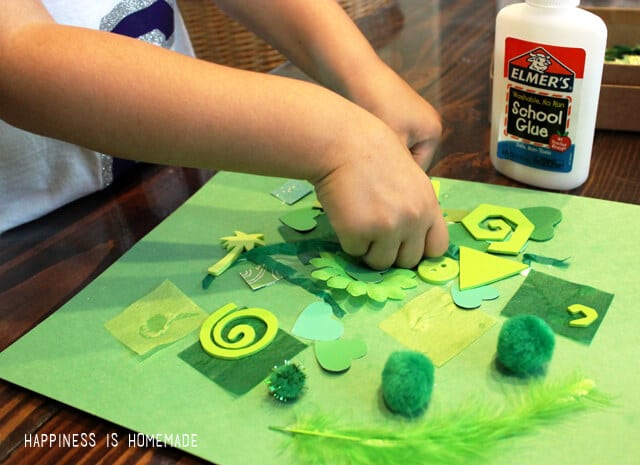 Make a big ol' pile of all the miscellaneous supplies, and then invite your child to fill their paper with collage materials that are the same color. Easy peasy!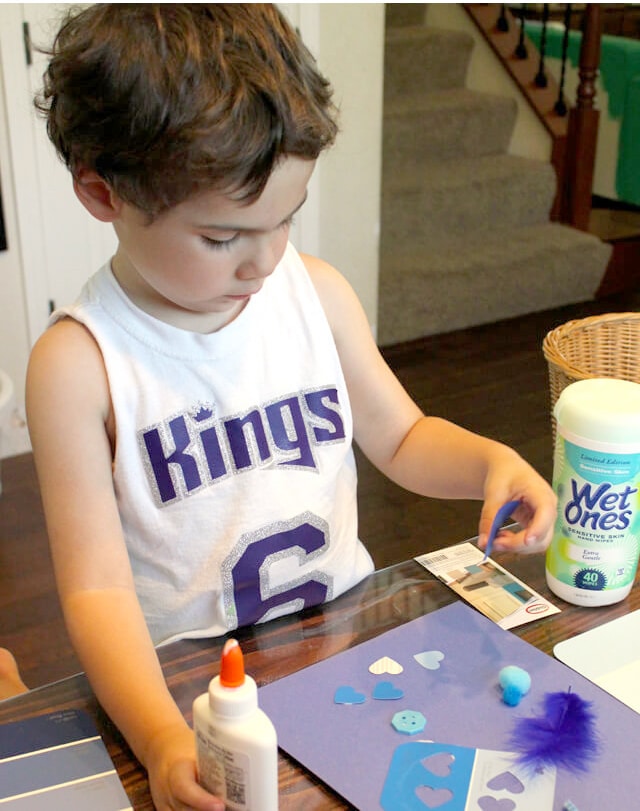 Be sure to have a few more pieces of different colored paper handy because they'll likely want to make a bunch more after they're finished with the first one!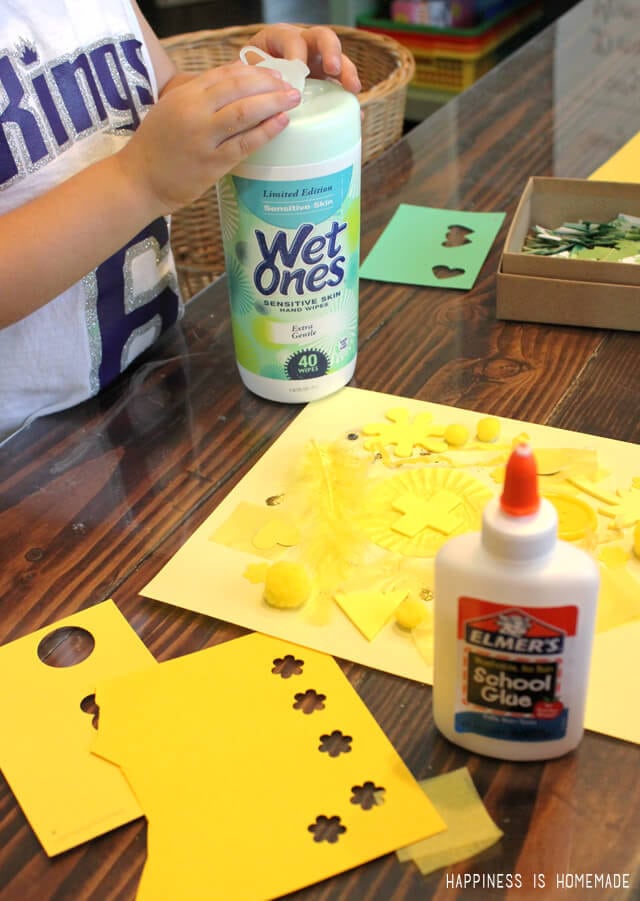 Despite his love of messy craft projects, my little collage-maker is a bit obsessive about keeping his hands and work area tidy, so we always keep a container of hand wipes or a wet washcloth nearby so that he can easily clean up.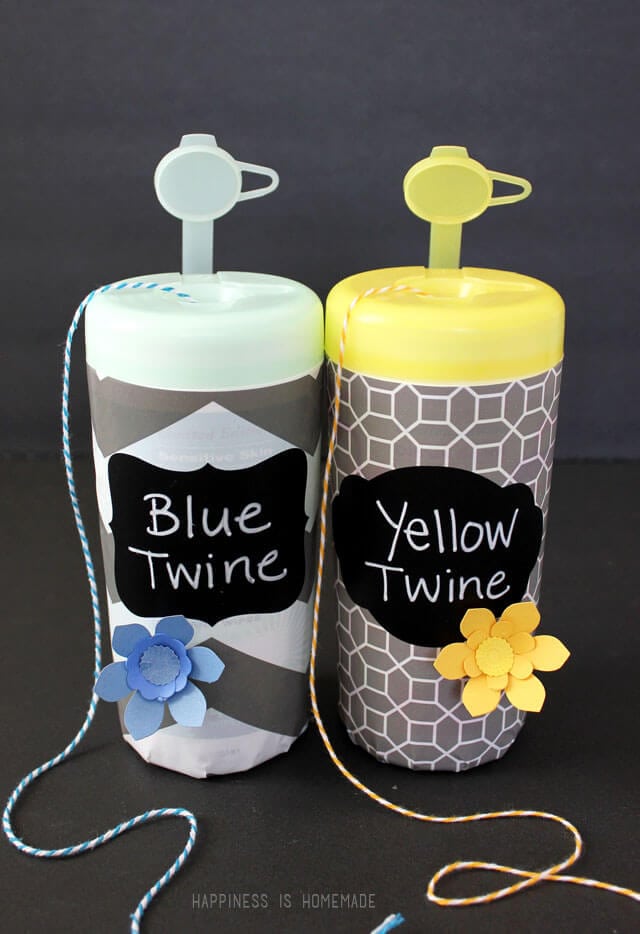 Plus, those recycled wipes containers make for perfect twine organizers when you're finished with the wipes!

You May Also Like:
50+ Quick & Easy Kids Crafts – made with things you already have on-hand!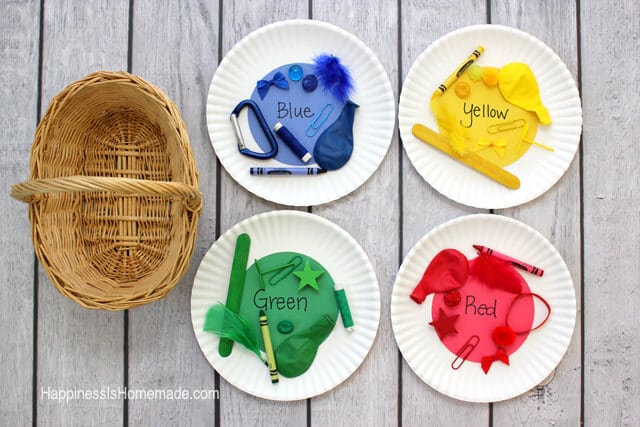 Color Sorting Activity for Toddlers & Preschoolers
Pin this Toddler Craft for Later!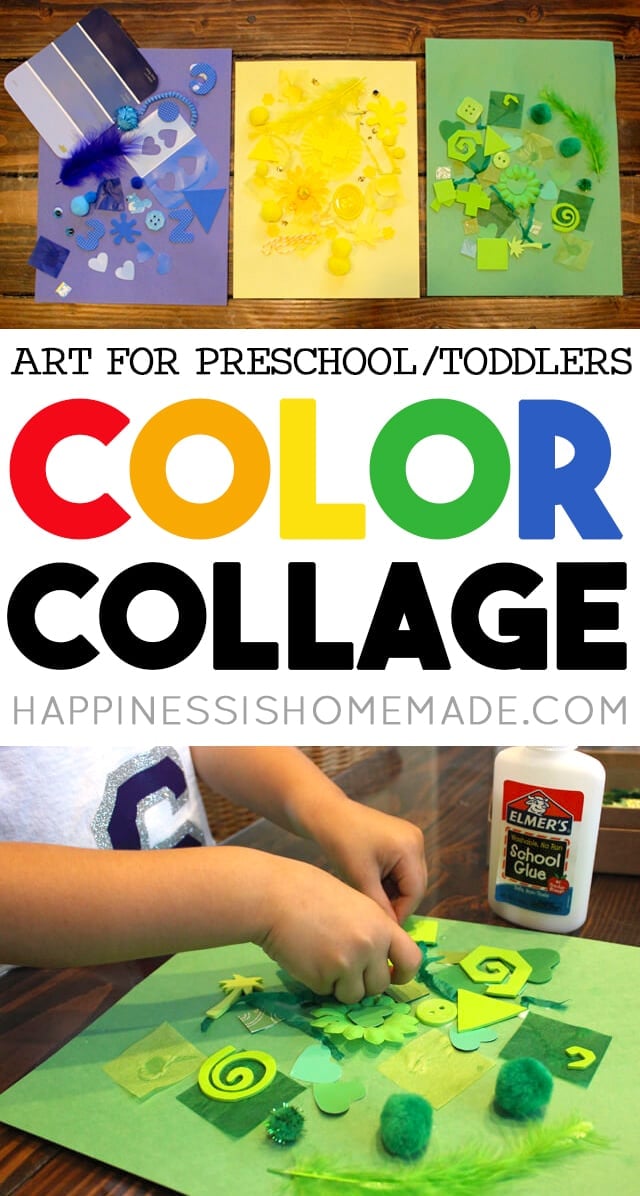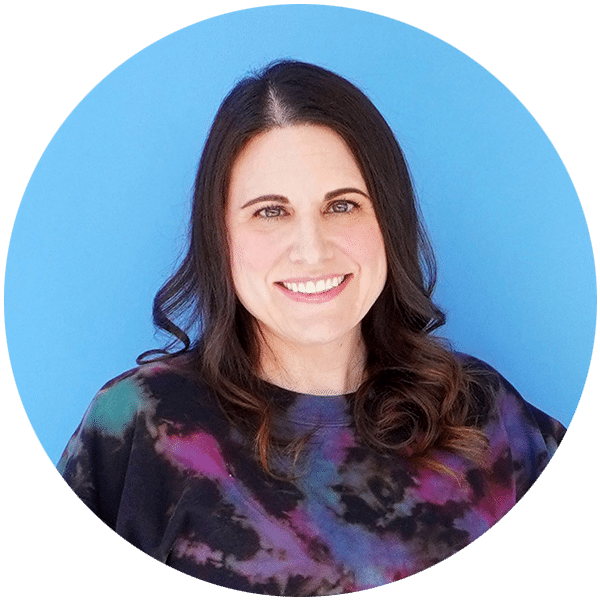 Heidi Kundin has captivated the hearts of millions with her colorful and inspiring approach to crafting, celebrations, and family fun. With over 15 years of experience, Heidi's website has become a must-visit destination for those seeking quick and easy creative ideas and last-minute solutions. Her warm personality shines through her posts, inviting readers to join her on a creative journey that's fun, rewarding, and achievable.