Preston Castle: Discover the Haunting History
This post and its photos may contain affiliate links. As an Amazon associate I earn from qualifying purchases. If you make a purchase through these links, I may receive a small commission at no extra cost to you!
Discover the haunting beauty of Preston Castle (formerly the Preston School of Industry) in Ione, California, where history and the paranormal collide! Explore the castle's past as a reform school, its ghostly tales, and stunning architecture – visit today for an unforgettable experience!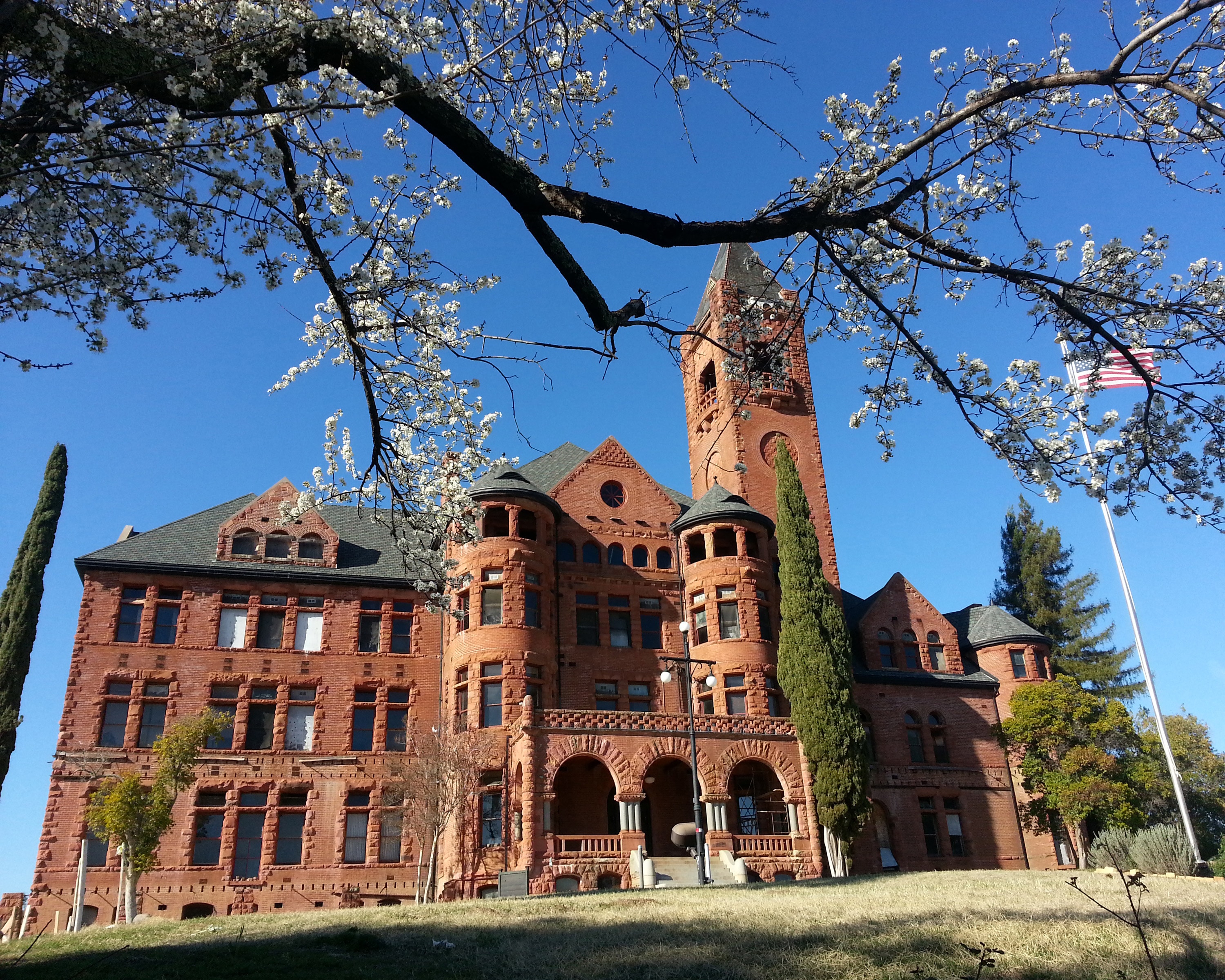 This post may contain affiliate links. I will receive a small commission from these sales at no additional cost to you!
Preston Castle (Formerly Preston School of Industry): Ione, CA
In the small Northern California town of Ione, you'll find one of the state's most intriguing historical sites, Preston Castle. A remarkable and hauntingly beautiful piece of architecture, Preston Castle, originally known as the Preston School of Industry, has a rich and storied past that dates back to the late 19th century.
Today, we're going to visit the fascinating world of Preston Castle, and I guarantee that you will soon be eager to experience Northern California's most fascinating location for yourself!
Check Out These Other Northern California Destinations!
---
The History of the Preston School of Industry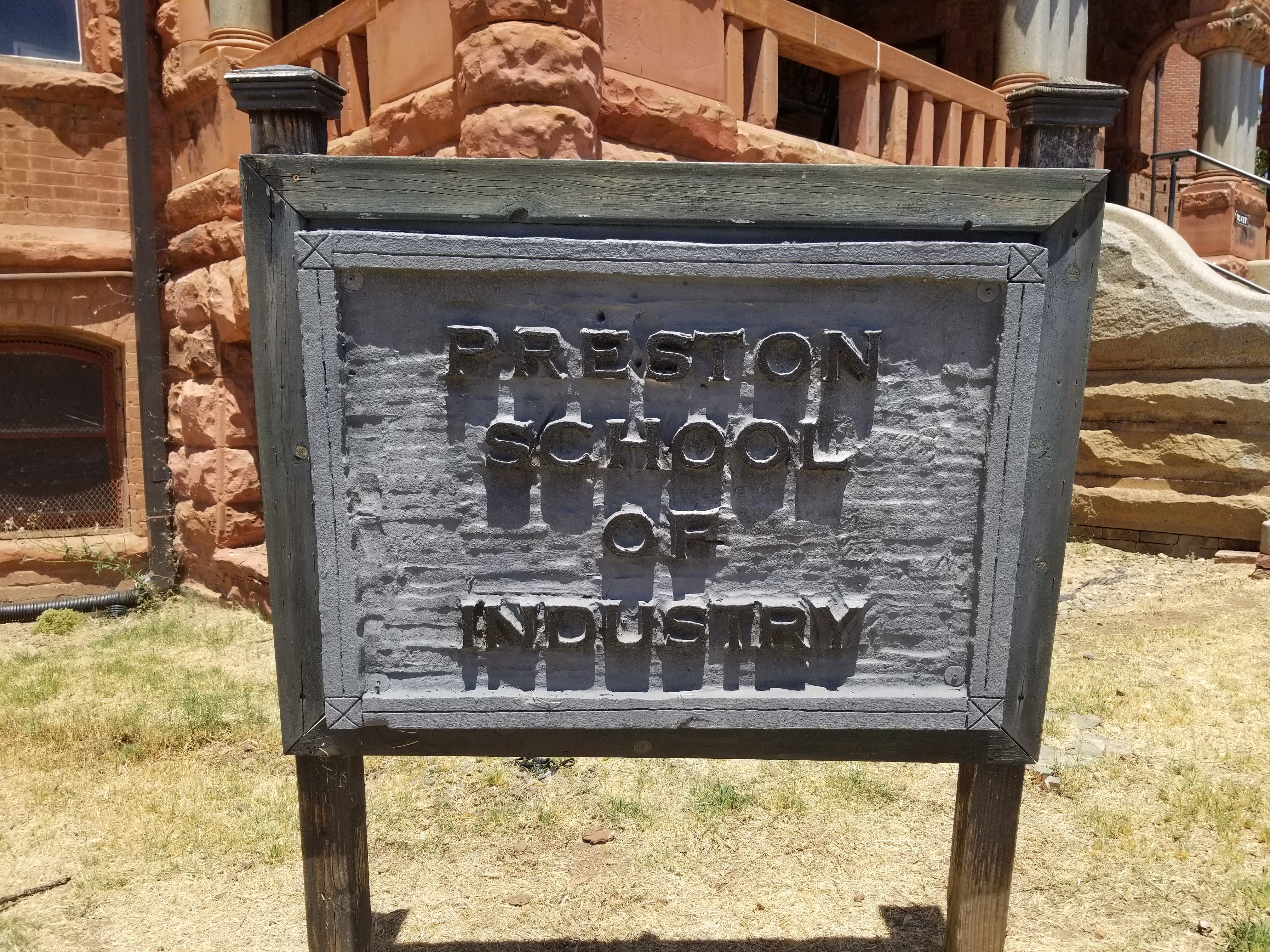 Established in 1894, the Preston School of Industry was one of the best-known reform schools for juvenile offenders in the state. The school was founded with the intention of providing a progressive alternative to the traditional juvenile detention centers of the time. The state of California sought to establish a reform school that focused on education, vocational training, and rehabilitation, as opposed to simply punishing young offenders. Despite its severe strategies for managing wards of the state, the Preston School of Industry soon gained a reputation for its progressive approach to education and rehabilitation.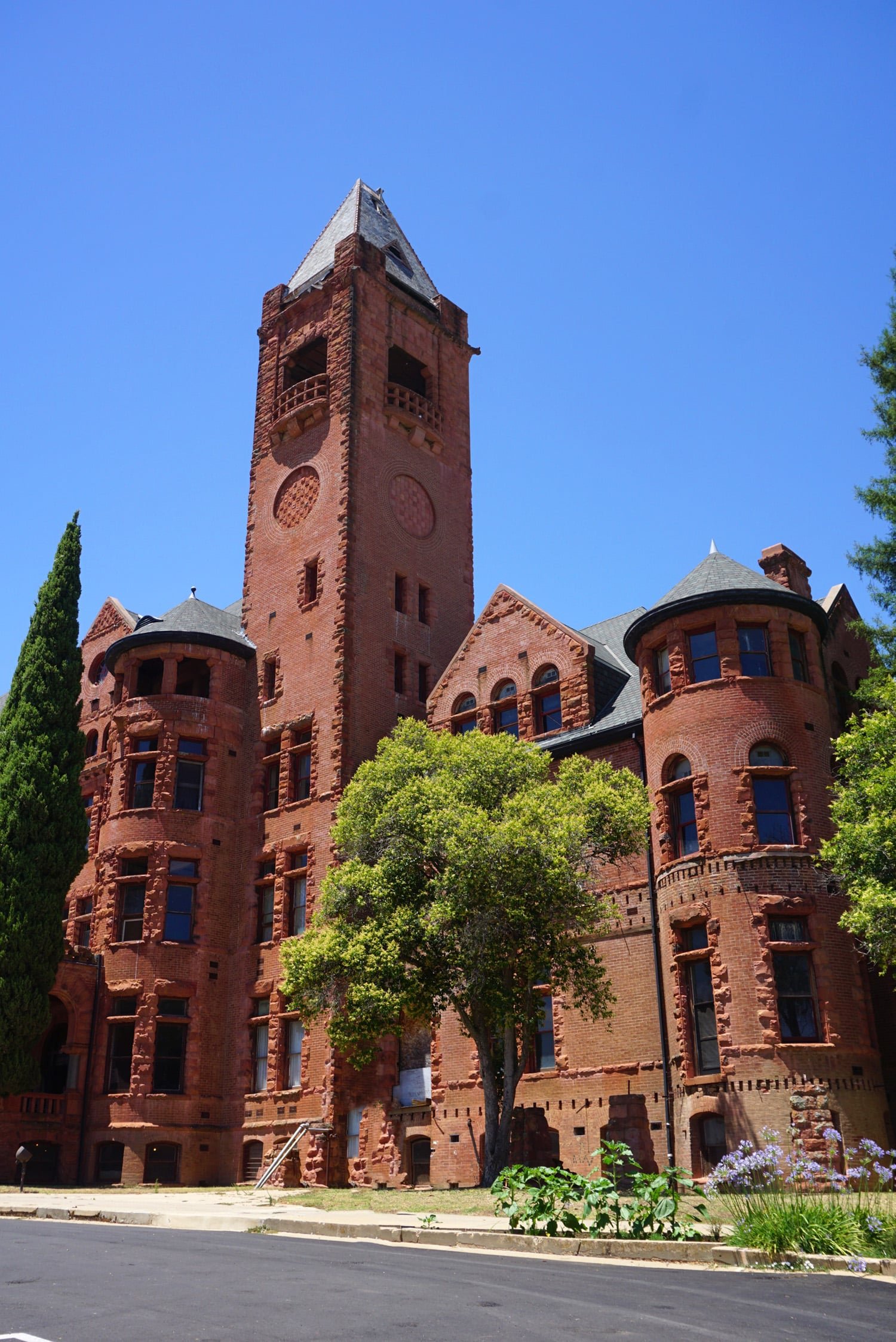 Located in the city of Ione, the institution was strategically situated far from the more densely populated urban areas of San Francisco and Sacramento, allowing for a more secluded and controlled environment. The construction of the castle-like building, designed by architect George Sellon, began in 1890 and was completed in 1894.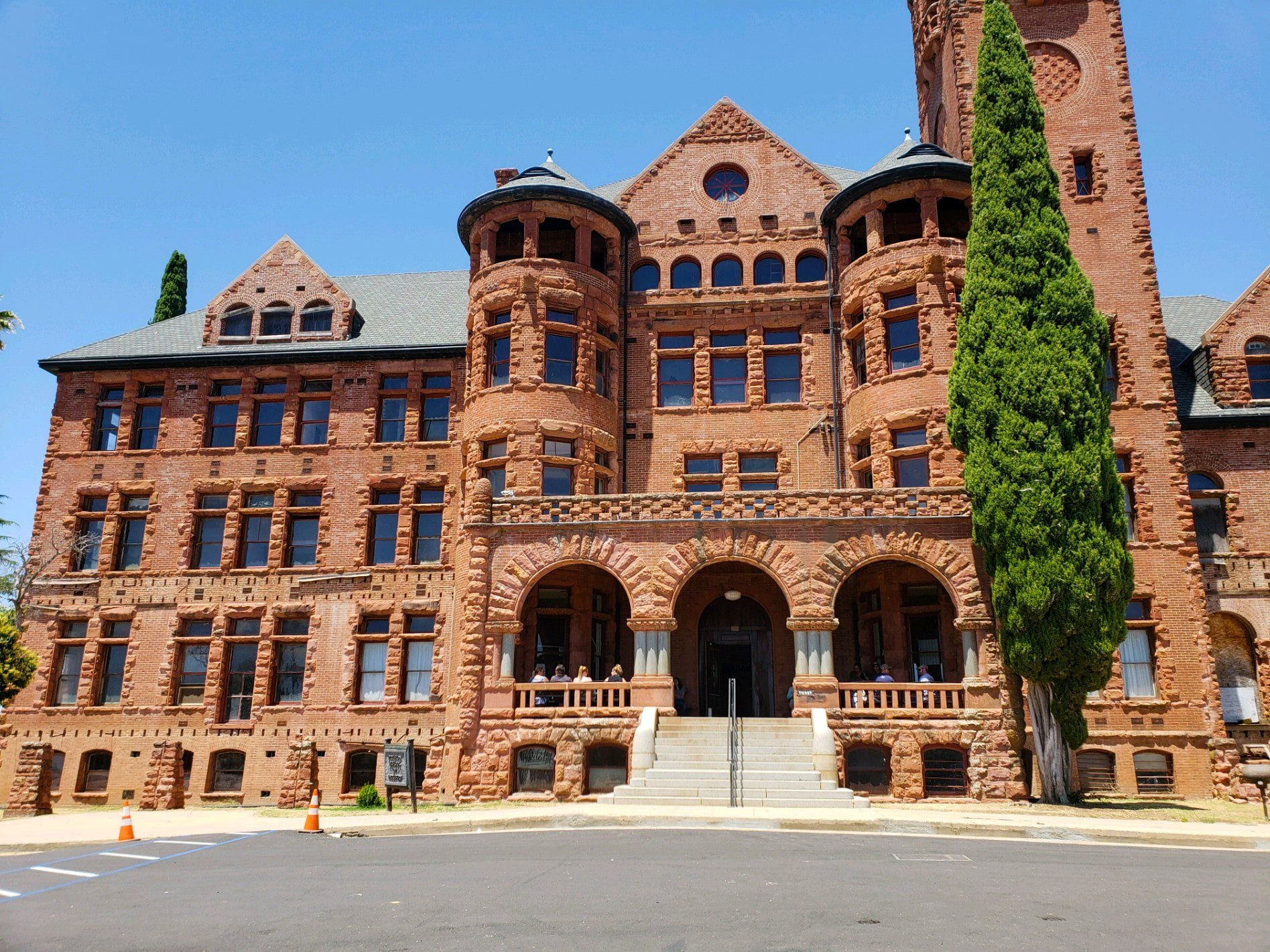 Its imposing Romanesque Revival architecture was meant to inspire awe and instill a sense of discipline in the residents and was specifically designed to look more like a school and less like a prison. The bricks were made at San Quentin Prison and Folsom Prison using sandstone that was mined just a few miles from the castle's location.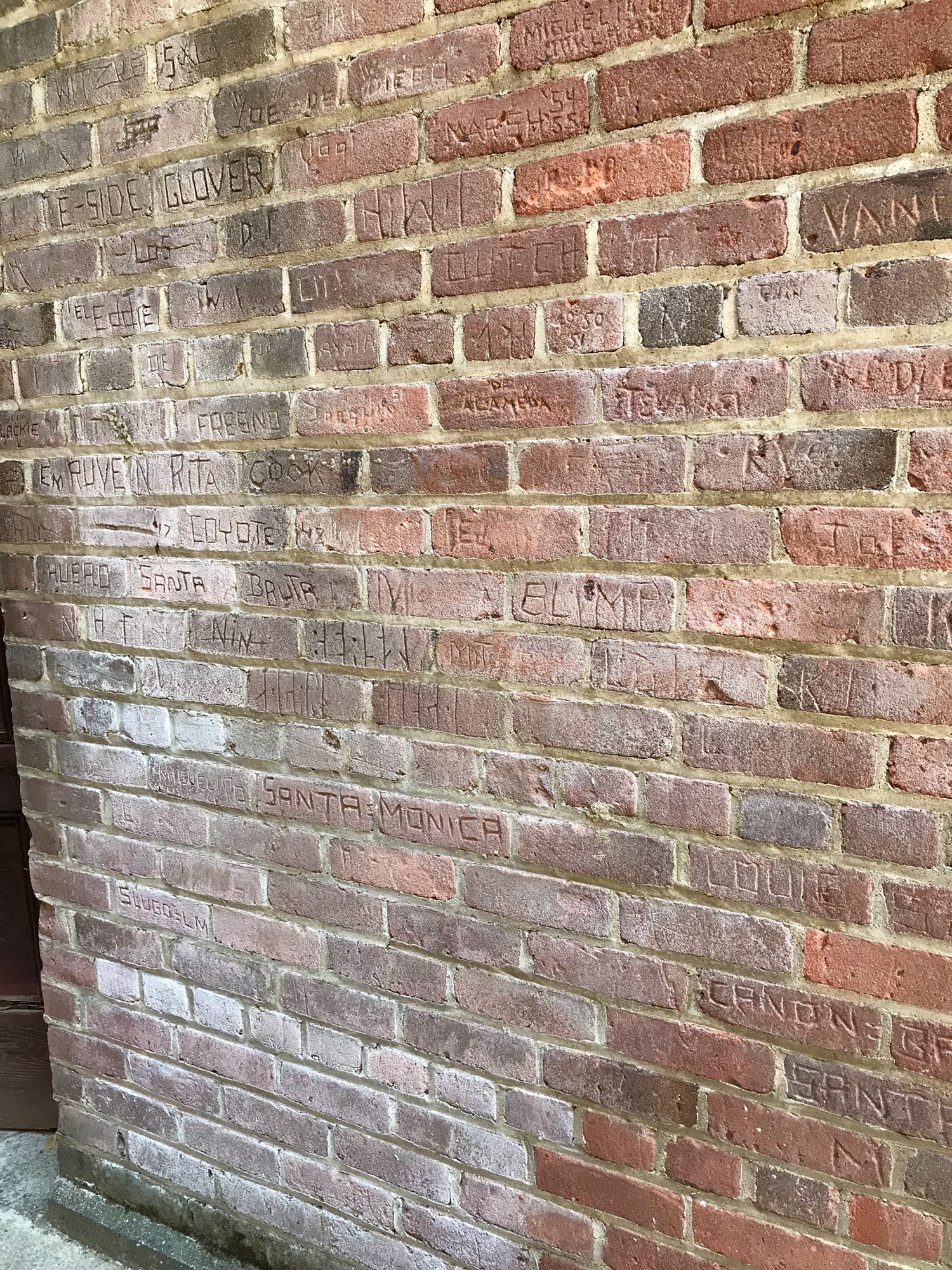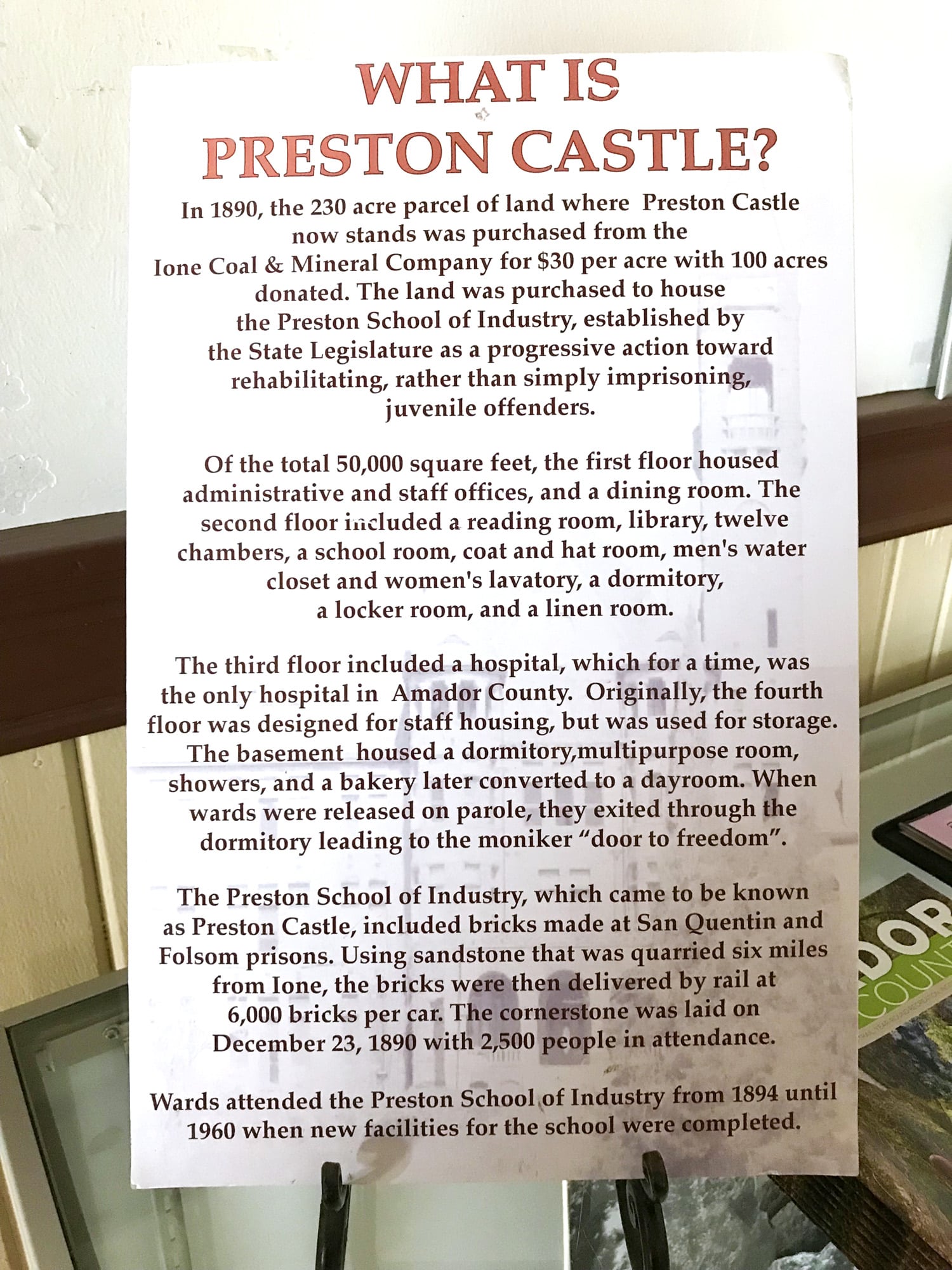 Upon its opening, the Preston School of Industry admitted young male offenders between the ages of 12 and 24, who had been convicted of various crimes, including theft, truancy, and vagrancy. The institution aimed to reform these individuals by providing a structured environment that emphasized education, trade skills, and good citizenship. Residents were taught various vocations such as agriculture, masonry, carpentry, and metalwork, to better prepare them for life after their release.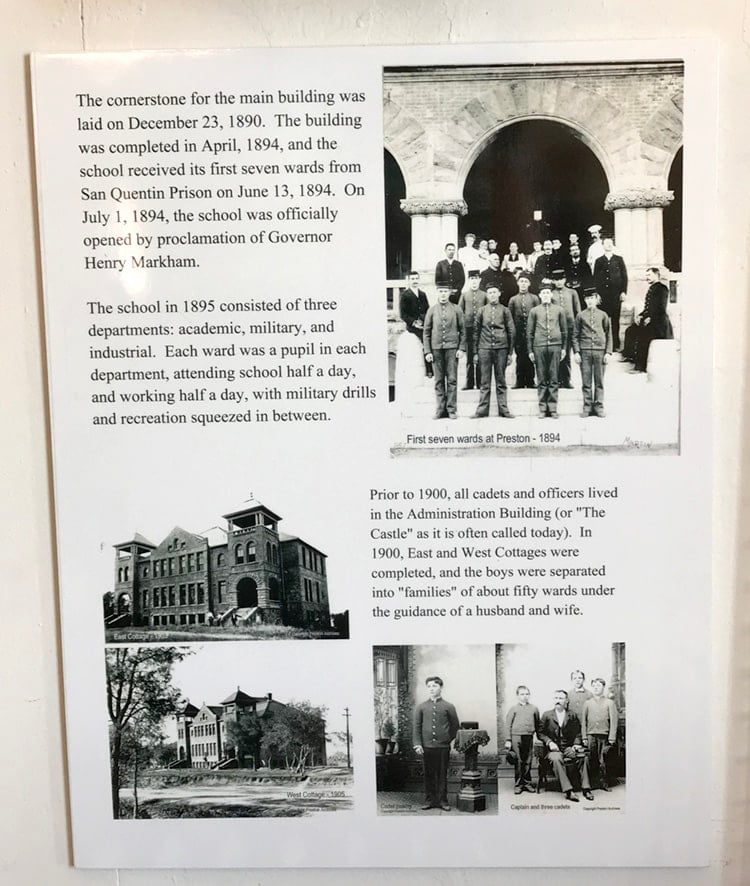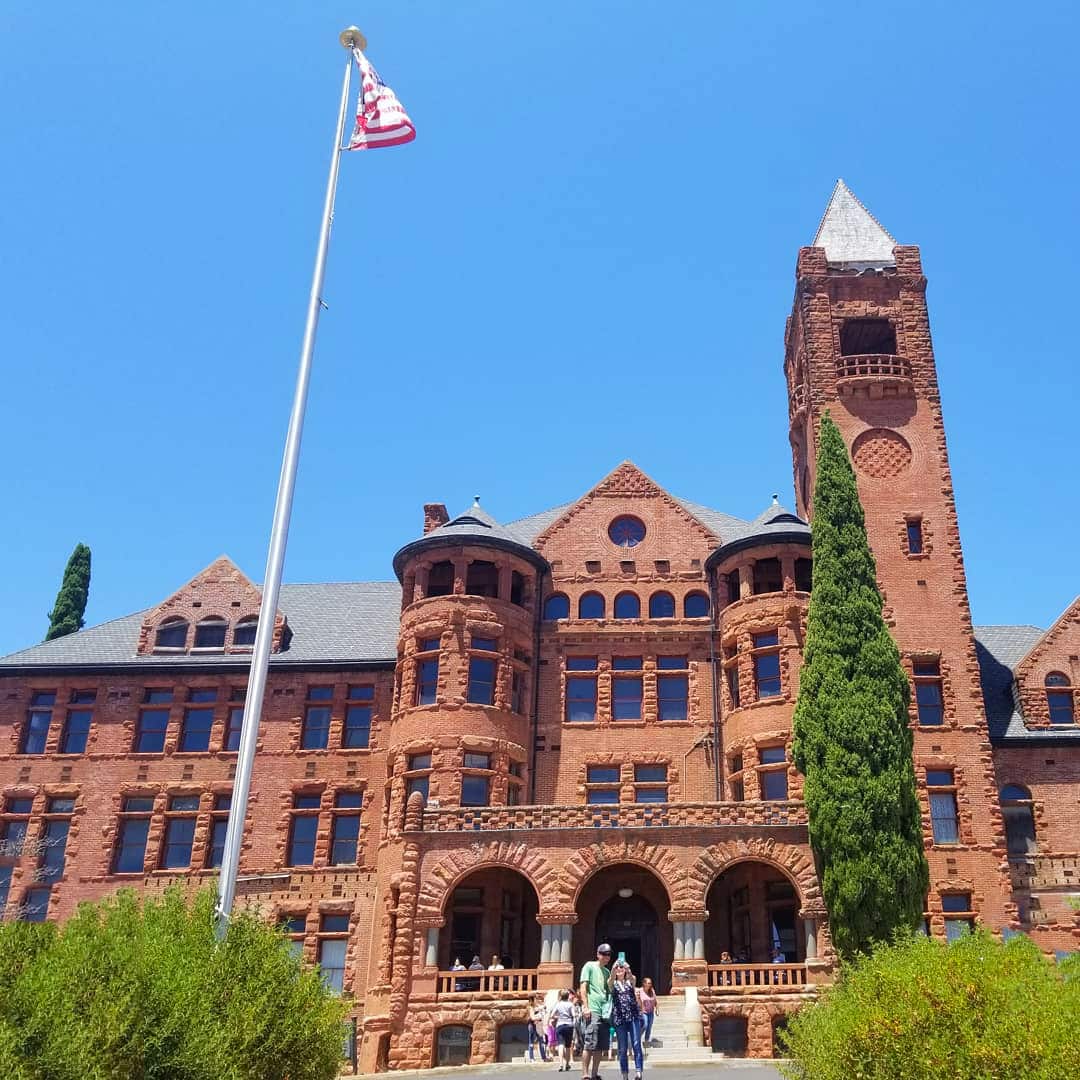 The architecture of Preston Castle is a feast for the eyes. As the most significant example of Romanesque Revival architecture in the United States, it's no wonder that the building has earned a place on the National Register of Historic Places and has been designated as a California Historical Landmark.

The nearly 50,000 square-foot castle boasts a whopping 120 rooms and opens up to reveal an administration building, complete with a stunning dining room, and living quarters that once housed young offenders before they were transferred to the new facilities in 1960.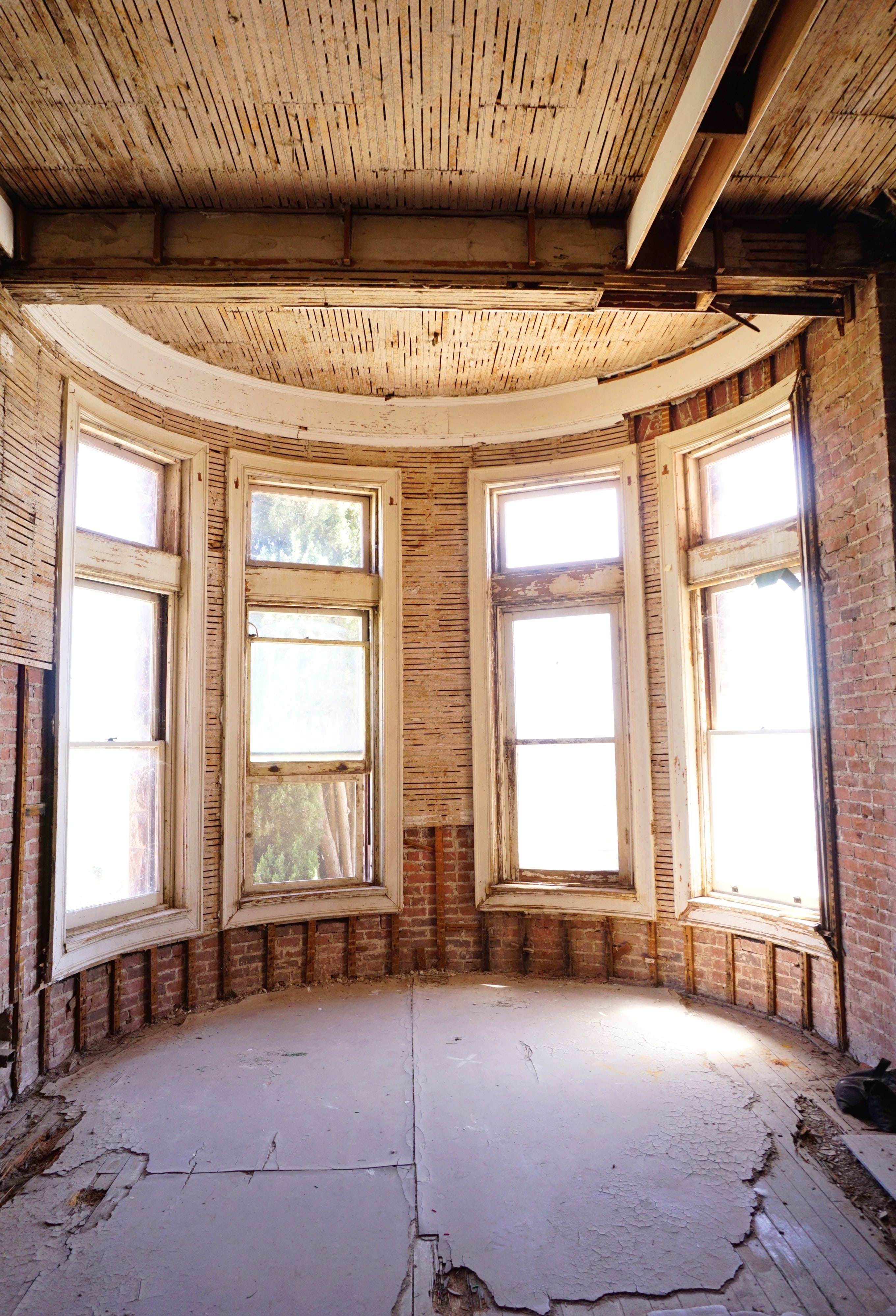 The 4-story castle is in varying states of decay and disrepair, and at the time of this post, only the basement, first floor, and parts of the second floor are open for public touring.
---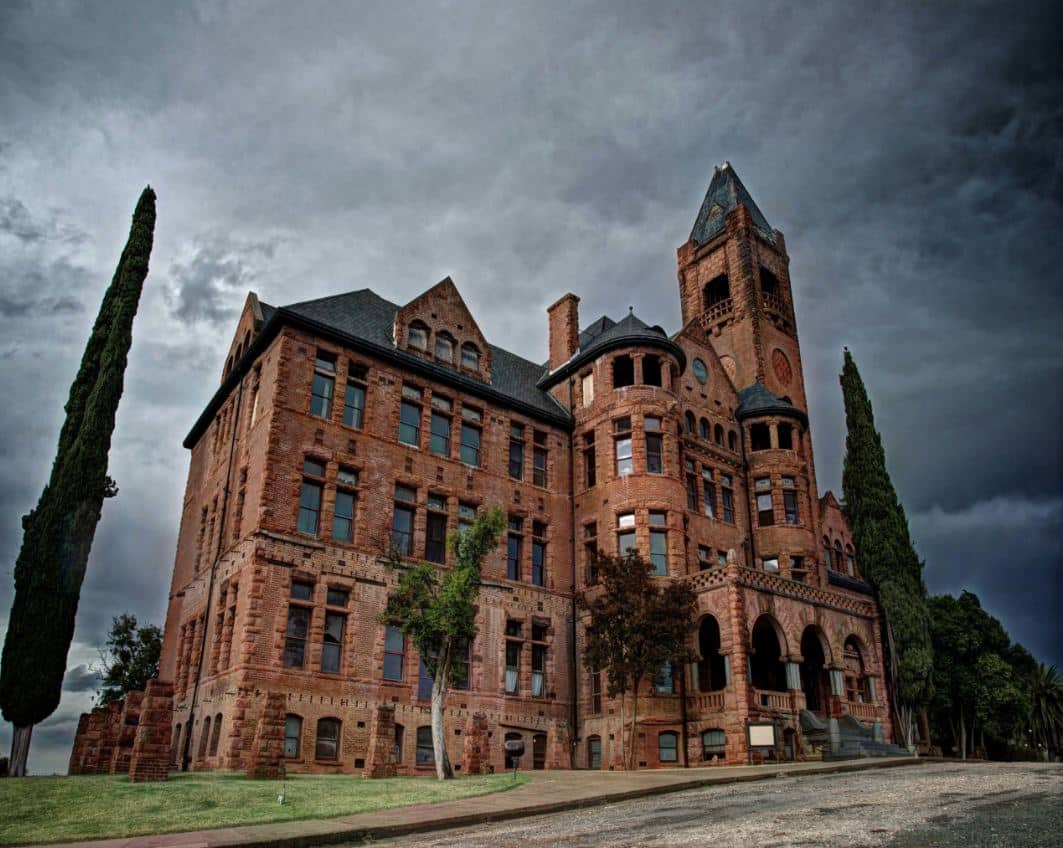 Is Preston Castle Haunted?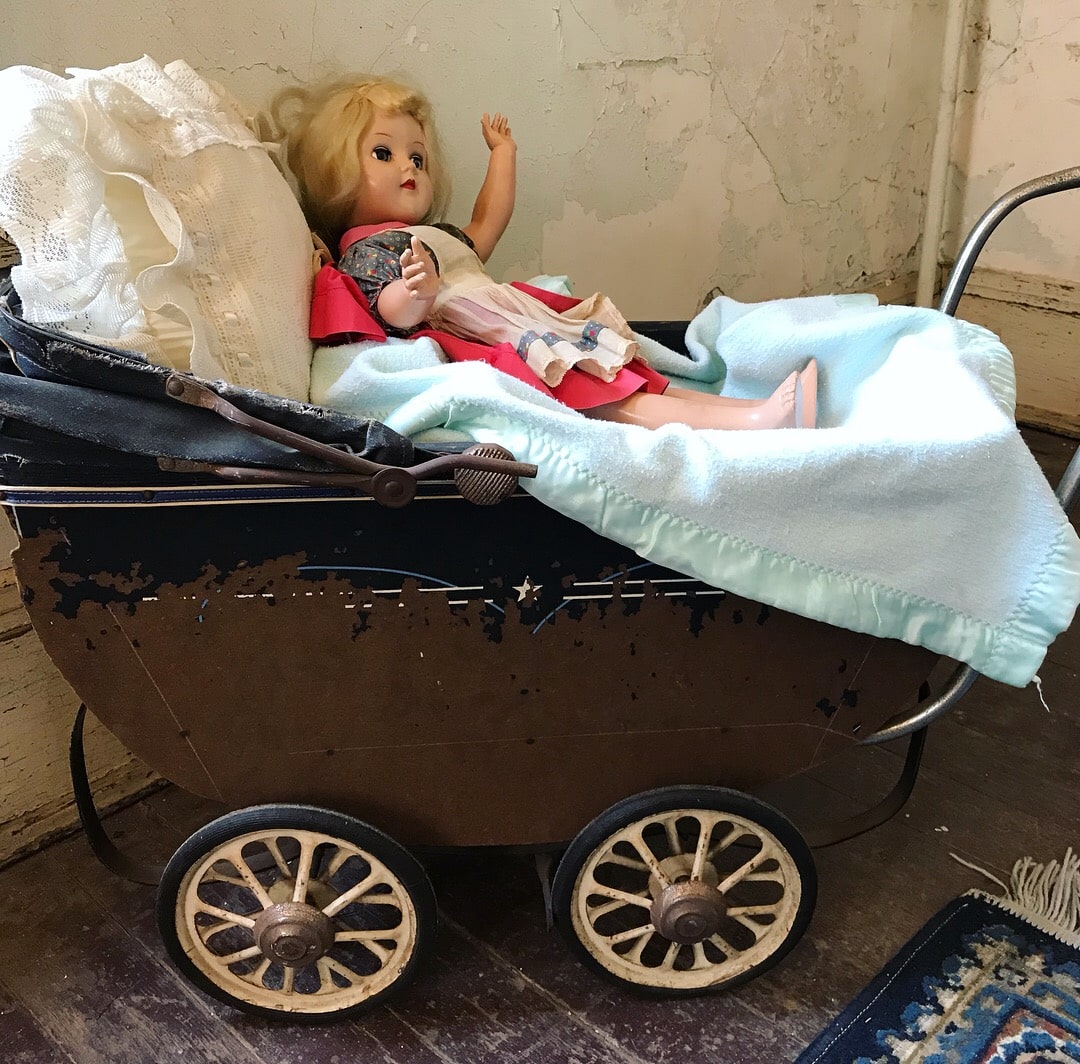 If you know me at all, you know that spooky old buildings are totally my jam, so I was very interested in the mysterious and eerie side of Preston Castle! The site has been a favorite of ghost hunters and paranormal enthusiasts for decades, earning a featured spot on popular TV shows like Ghost Hunters, Ghost Adventures, and Ghost Asylum.
It's said that the spirits of former inmates and staff members still roam the halls, with sightings of a woman named Anna Corbin, Preston's head housekeeper who was tragically murdered in the castle in 1950, being particularly frequent. Her brutal murder remains unsolved to this day. The castle has also served as the location of several horror movies, further solidifying its status as a haunting hotspot.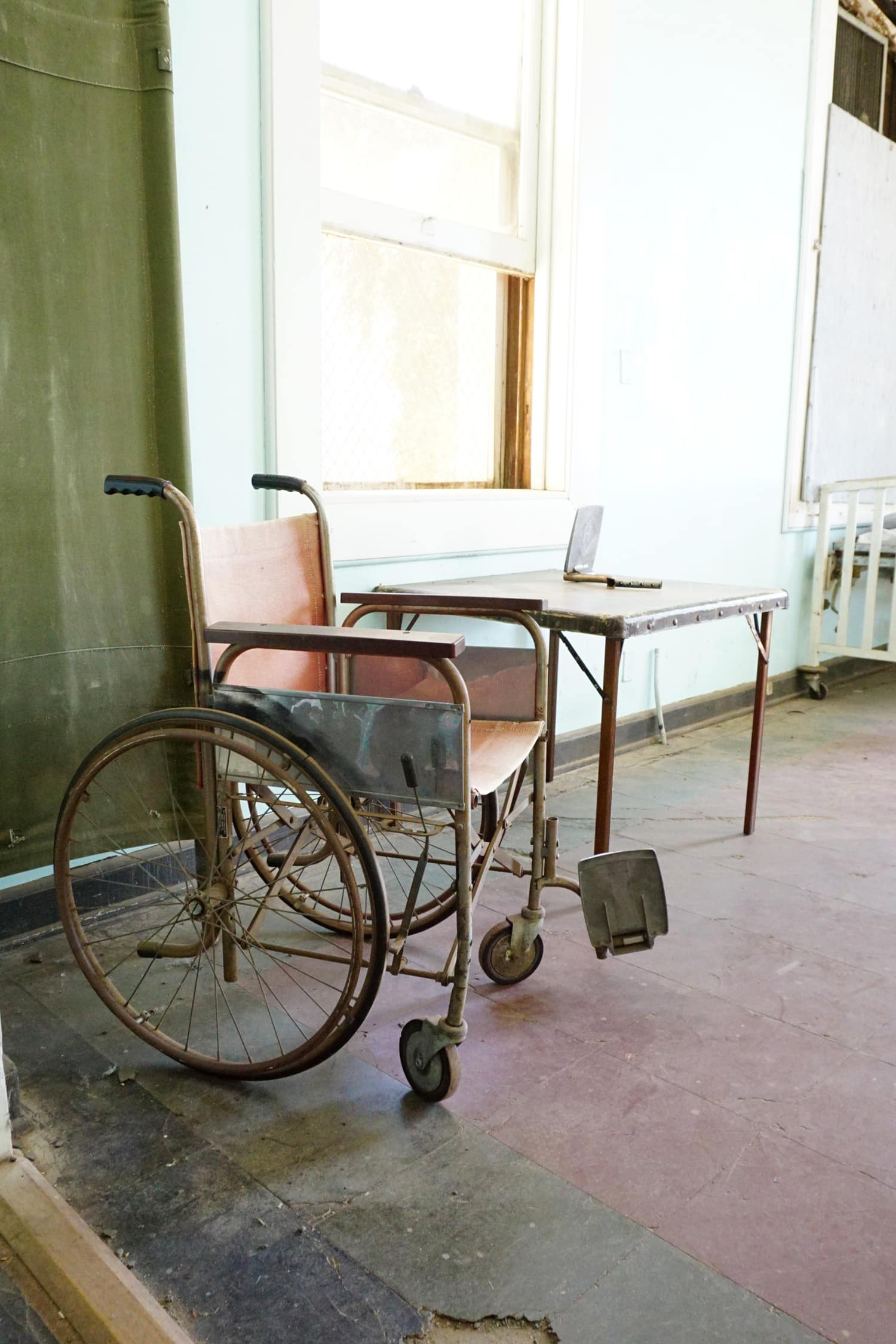 If you're a die-hard ghost enthusiast, you will be excited to hear that Preston Castle offers overnight ghost tours. Guided by experienced paranormal investigators (aka ghost hunters), you'll have the chance to explore the castle after dark, using professional equipment to search for signs of paranormal activity. Who knows, you might even encounter the spirit of Anna Corbin, Eugene Monroe, or Sam Goins – all former residents of the castle who met with untimely deaths.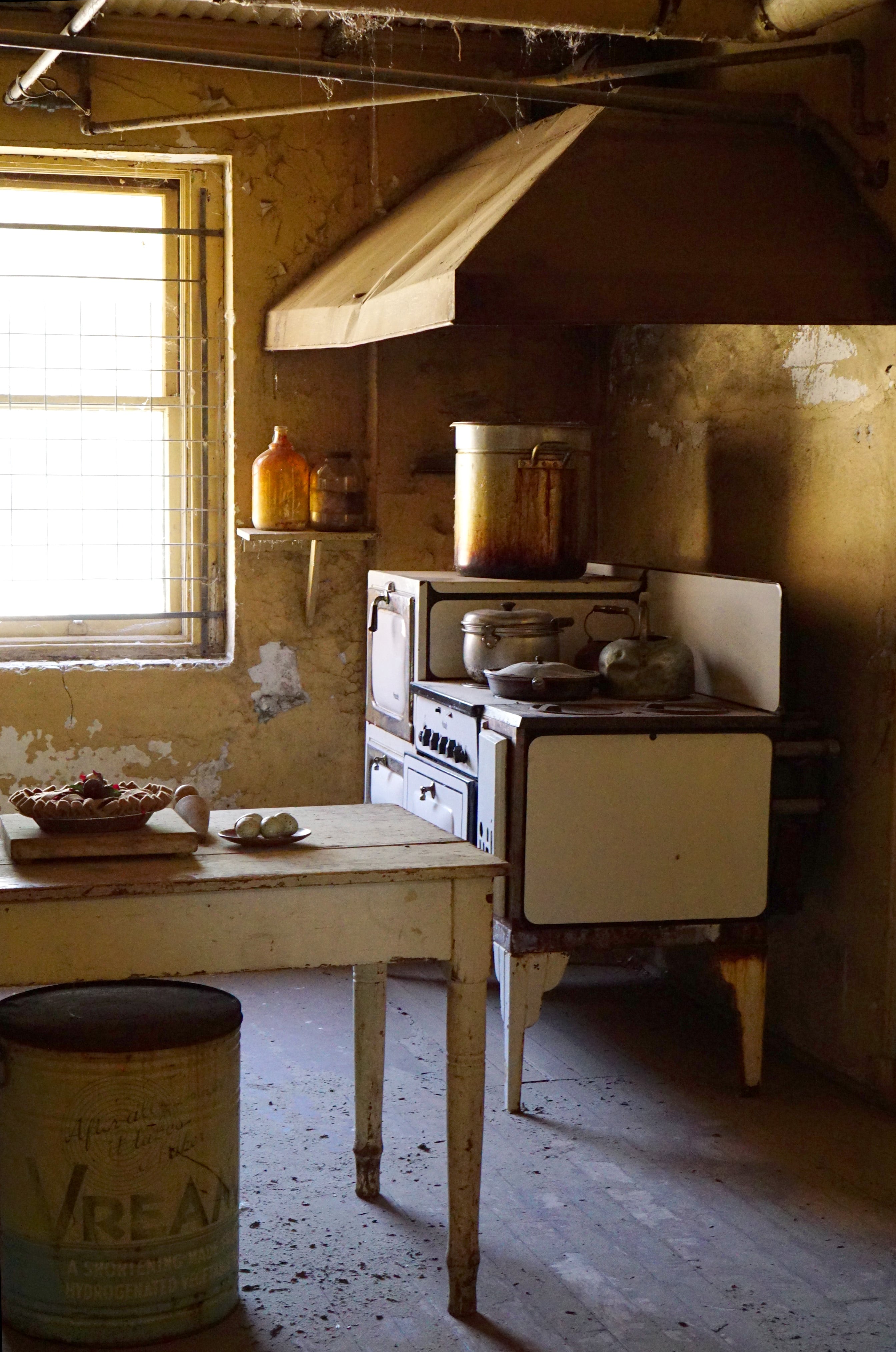 The castle definitely has a "creepy vibe" and an eerie feeling in a few of the rooms and spaces, but I have never personally had any kind of ghostly experiences there, and I have visited several times.
---
Preston Castle: Photo Tour
A tour of Preston Castle is a journey through time, with numerous rooms and artifacts that reveal fascinating glimpses into the past. Here's a more detailed look at some of the highlights you can expect during your visit: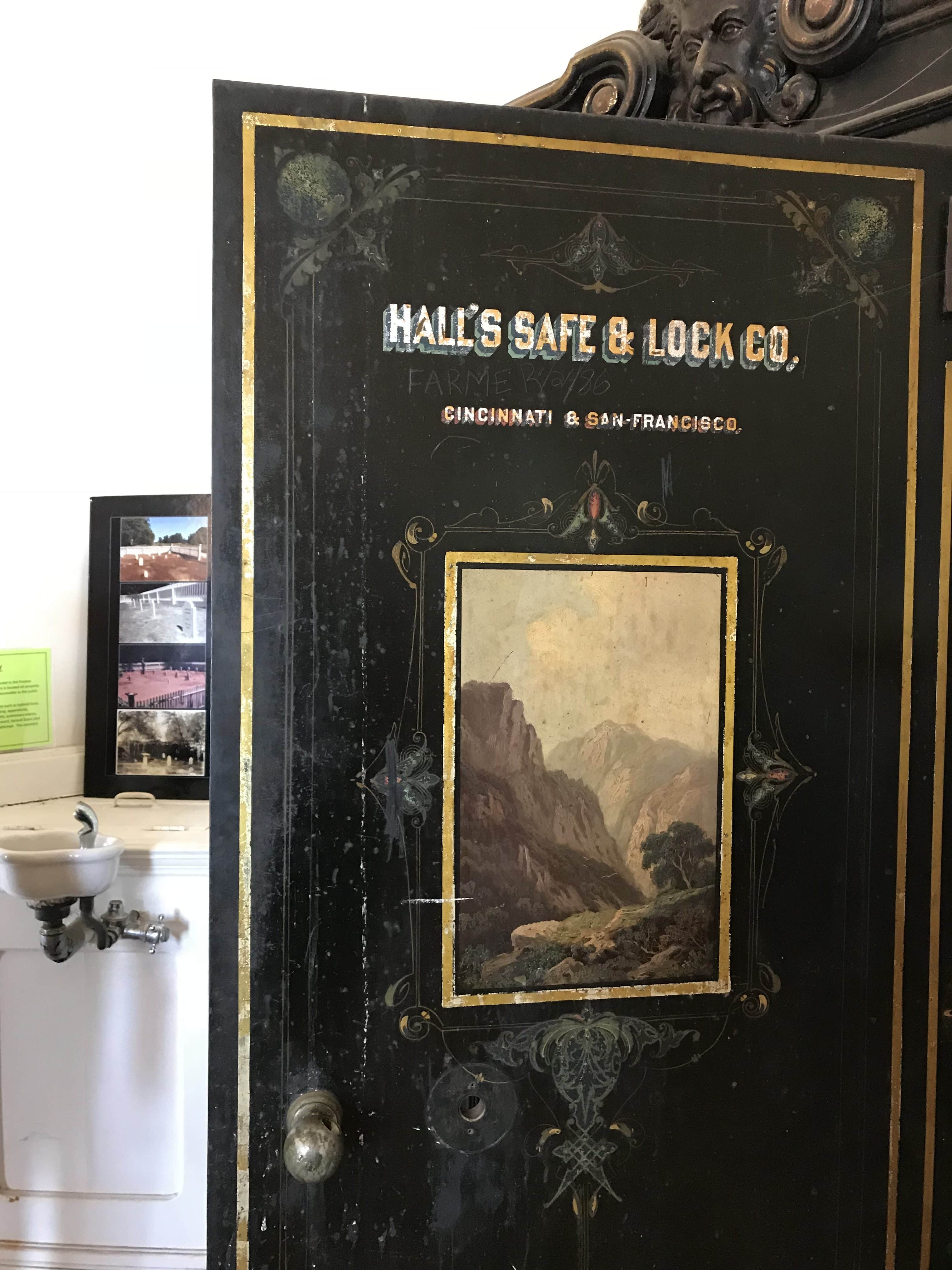 The Administration Building
Your tour will likely begin at the administration building, which once served as the hub of activity for the Preston School of Industry. Here, you can explore offices, meeting rooms, and the grand dining room where staff and residents would gather for meals. In the dining room, original artifacts like tables, chairs, ornately decorated wood furniture, and dishware are on display.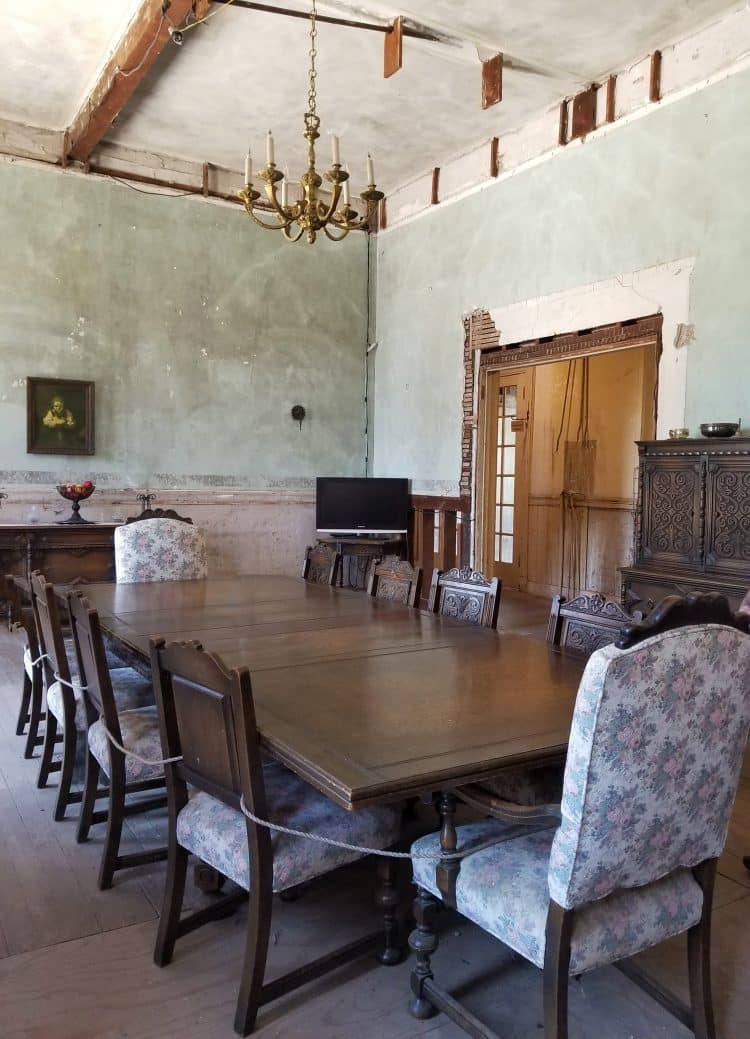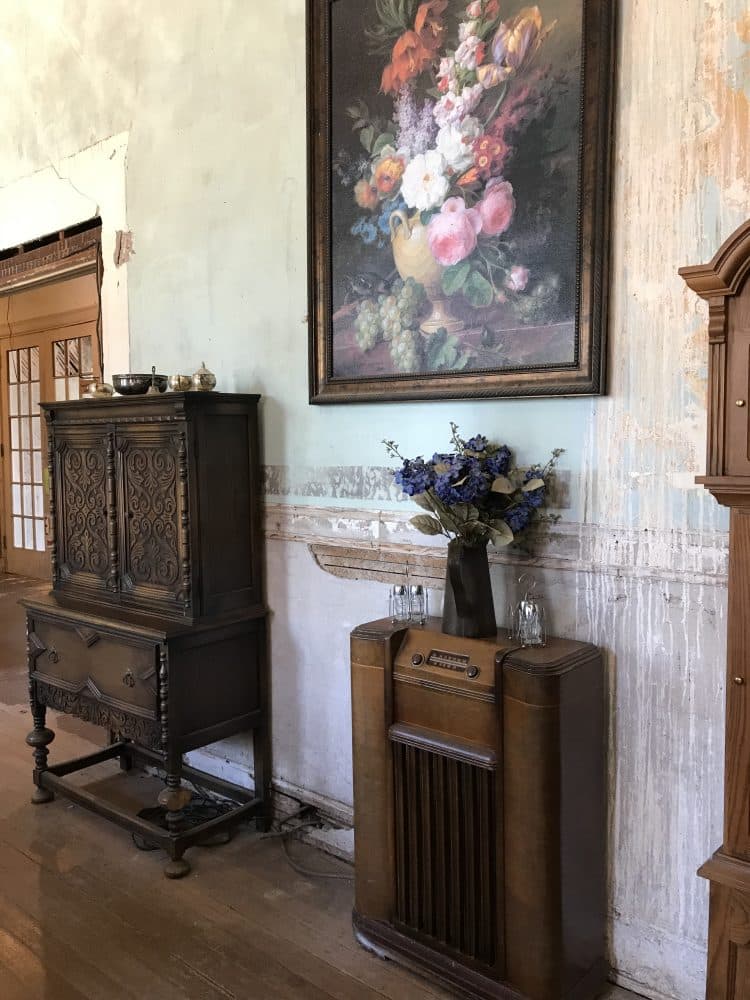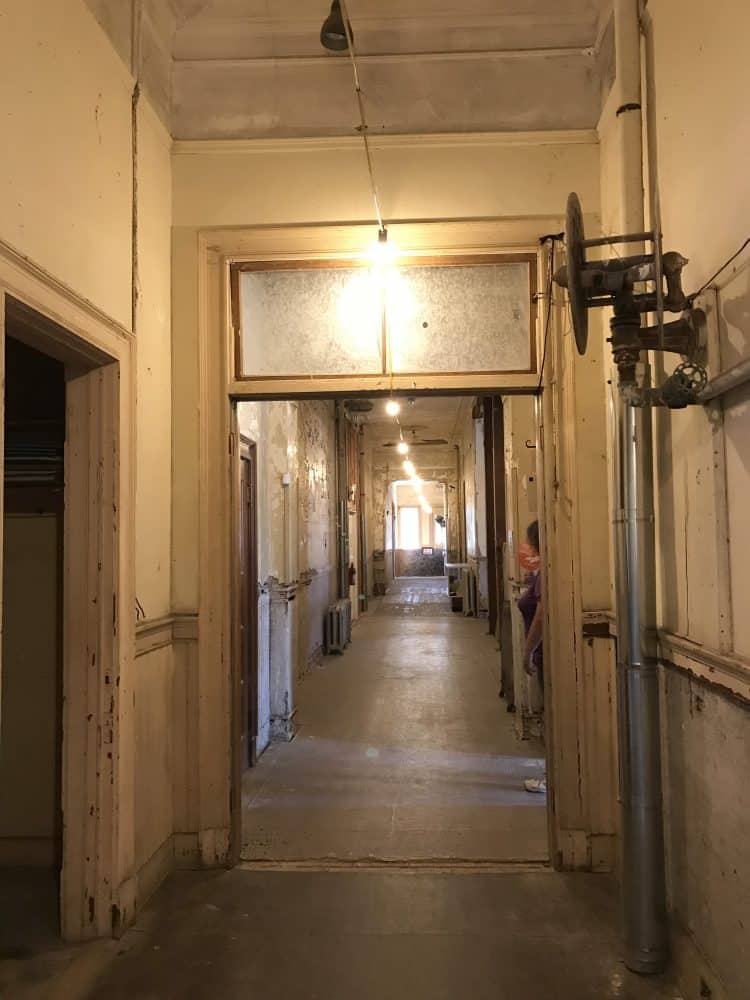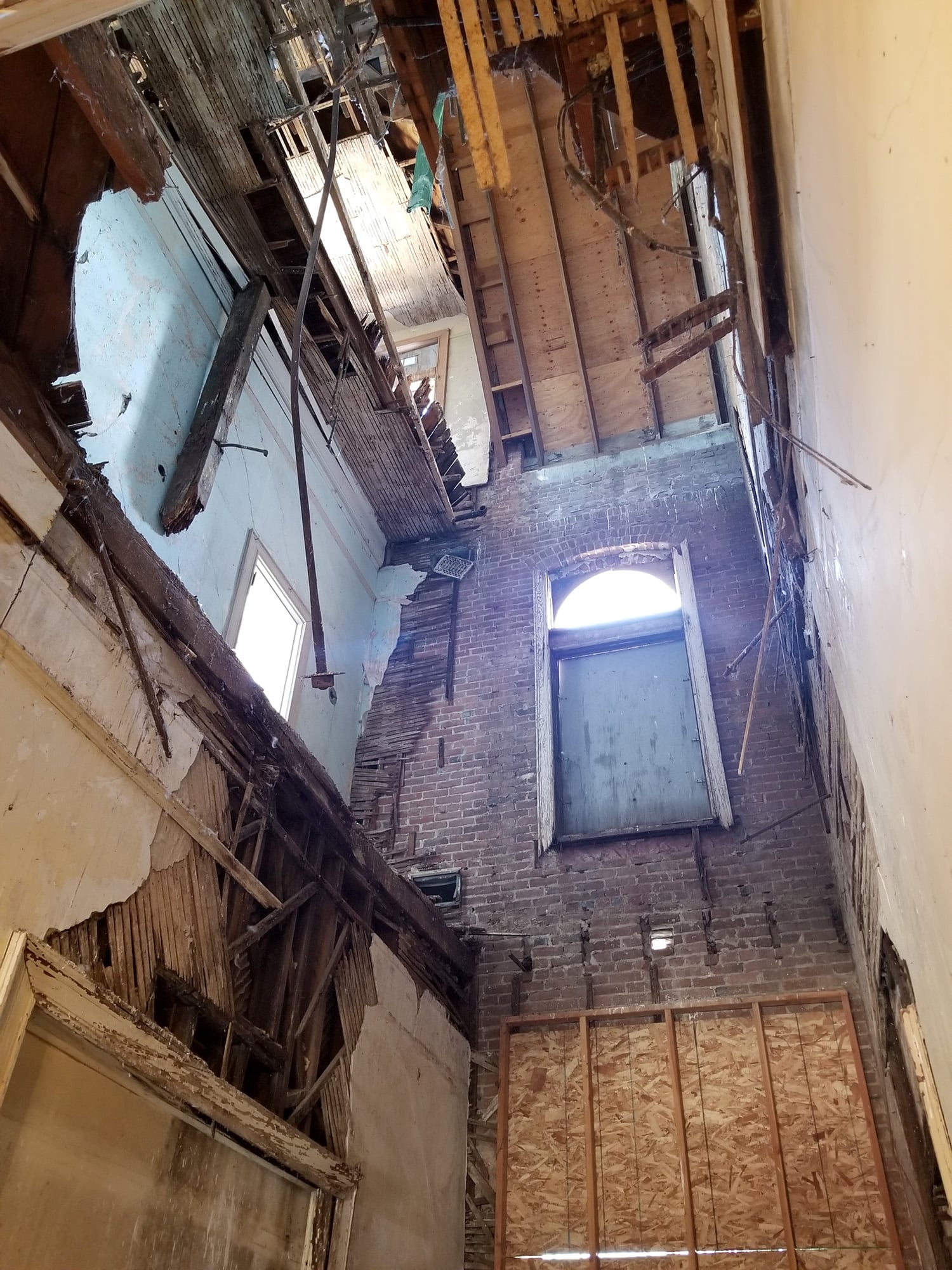 The Preston Castle Foundation has been hard at work in an attempt the castle to its original glory, but it is apparent at every turn that age and neglect have taken their toll, and the restoration is a slow and expensive process. As such, only limited areas of the castle are able to be toured as a safety precaution. This place is MASSIVE, though, so there are still plenty of places to explore!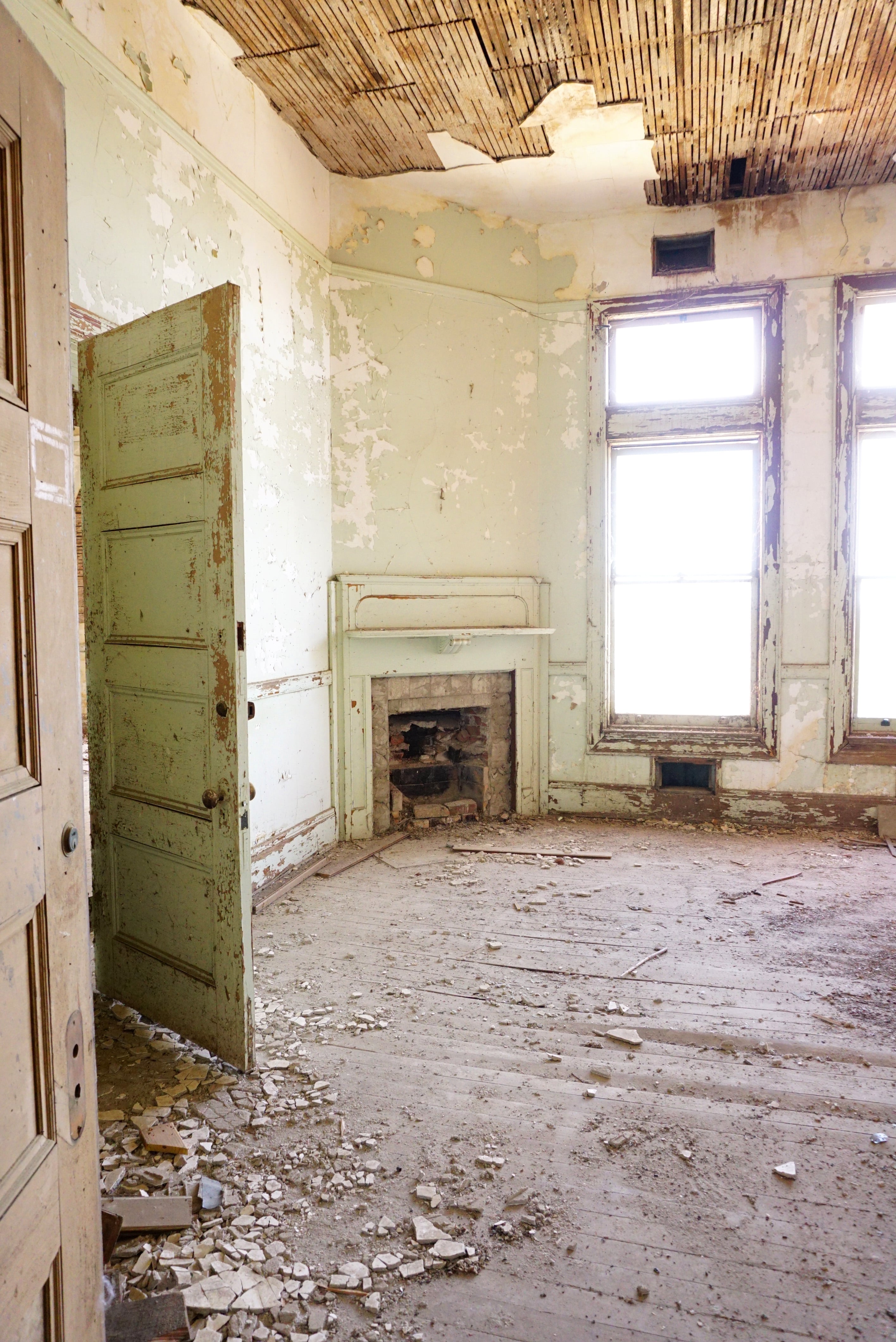 ---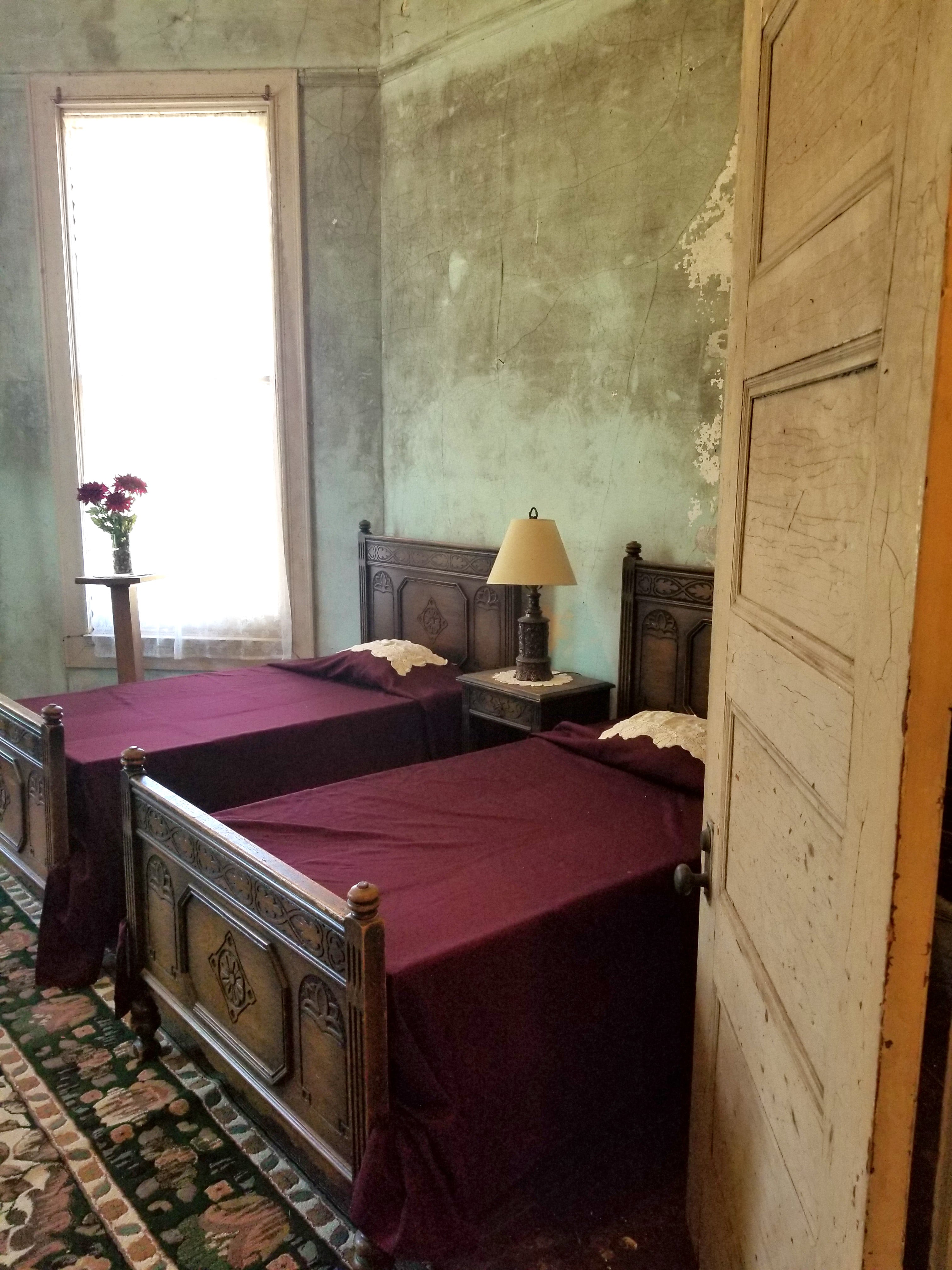 The Apartments
Many of the people who helped run the Preston School of Industry lived on-site in small apartments. Perhaps the most famous apartment is the rumored apartment of Anna Corbin (though it has been disputed that Anna lived on-site and has been proven that she also kept a home in town).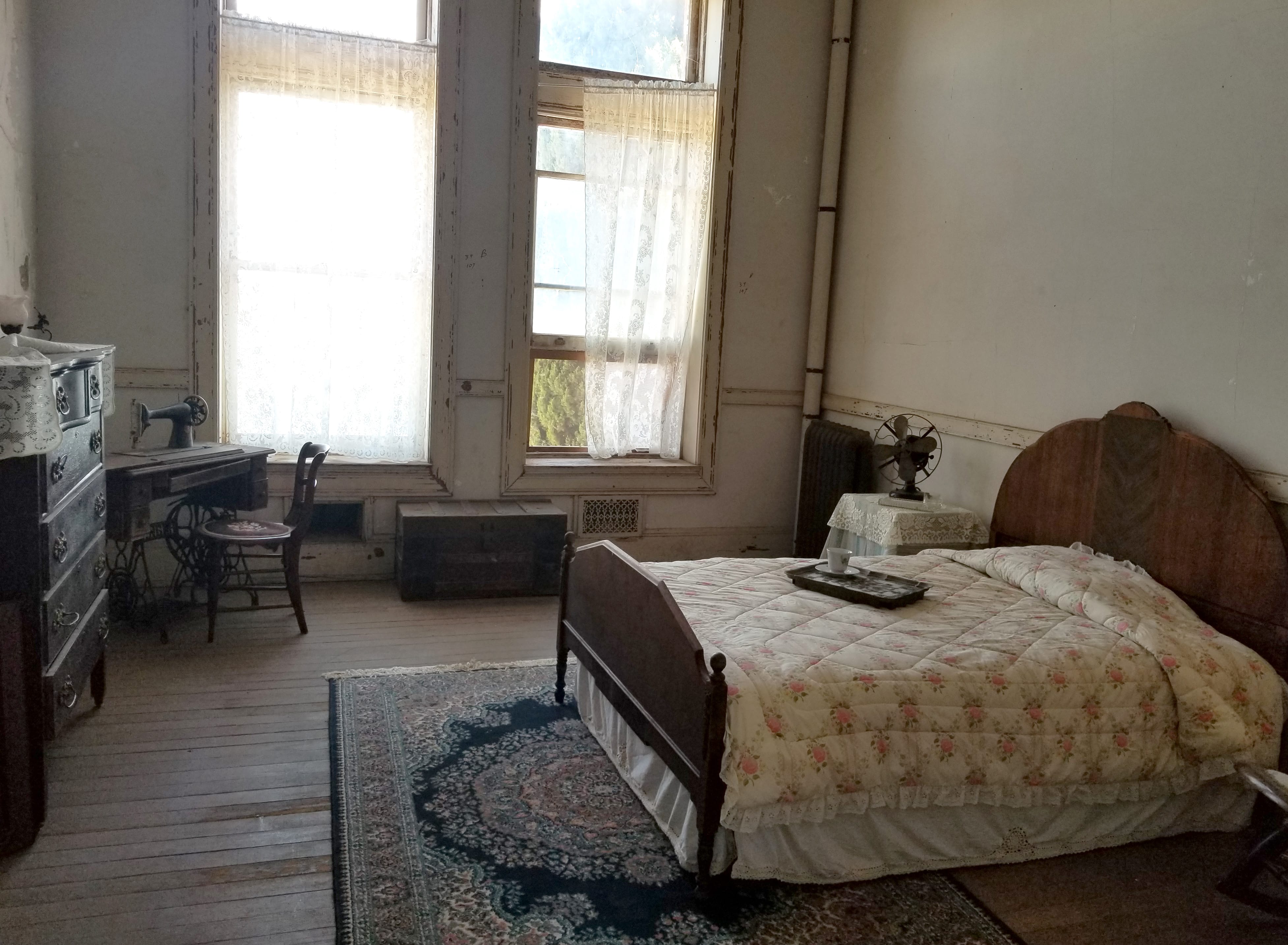 The apartments have been carefully preserved, with personal belongings on display, including furniture, clothing, and photographs. These rooms serve as a freeze-frame in time and a poignant reminder of the tragic events that unfolded within these walls.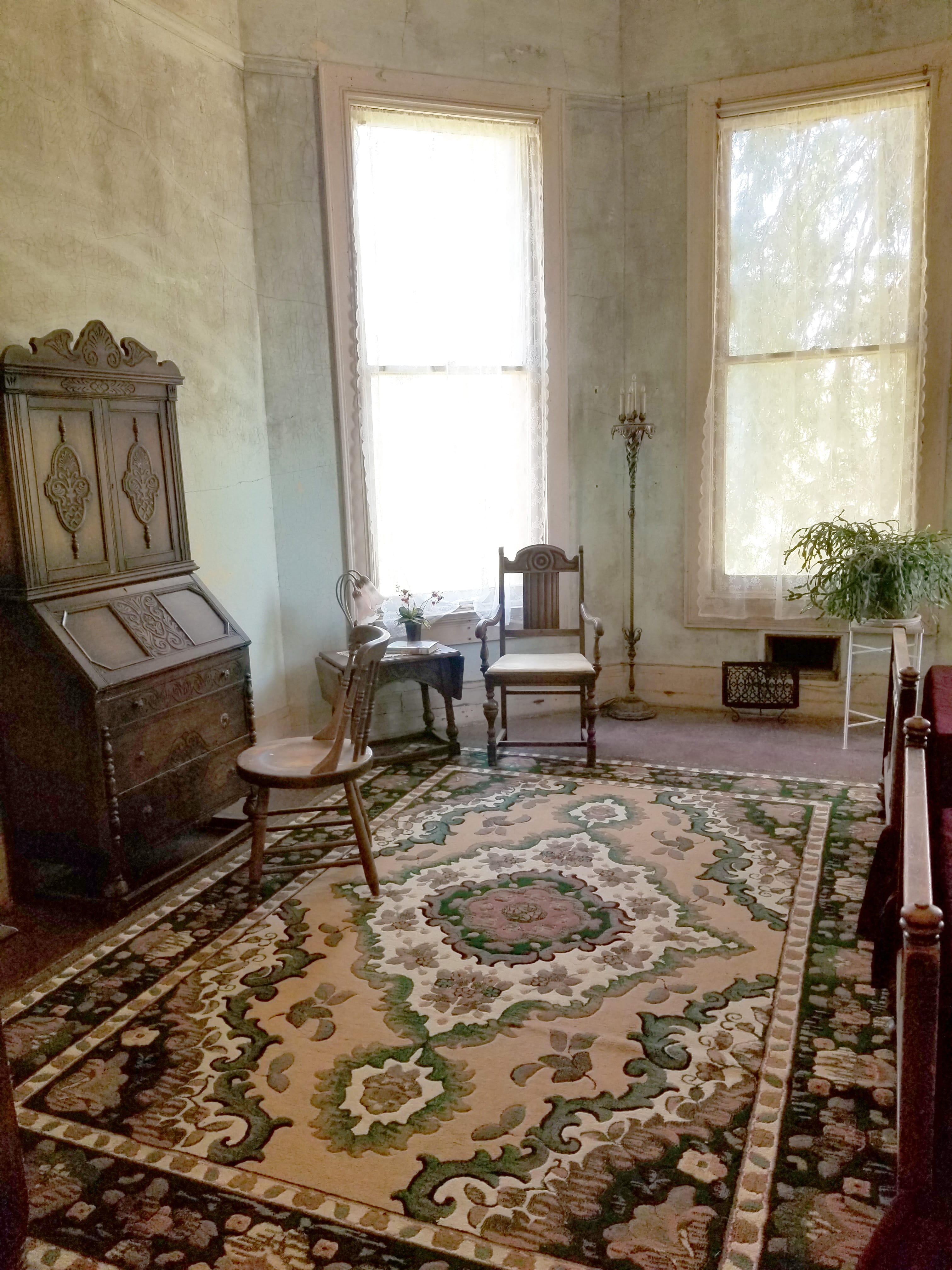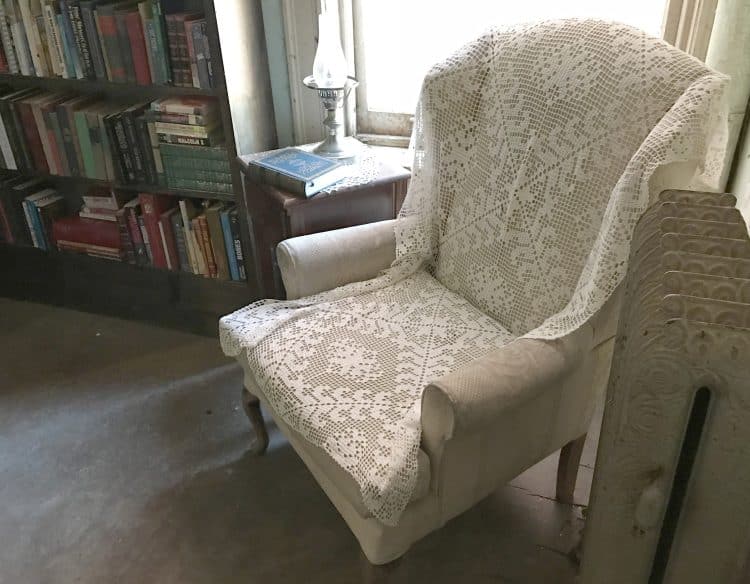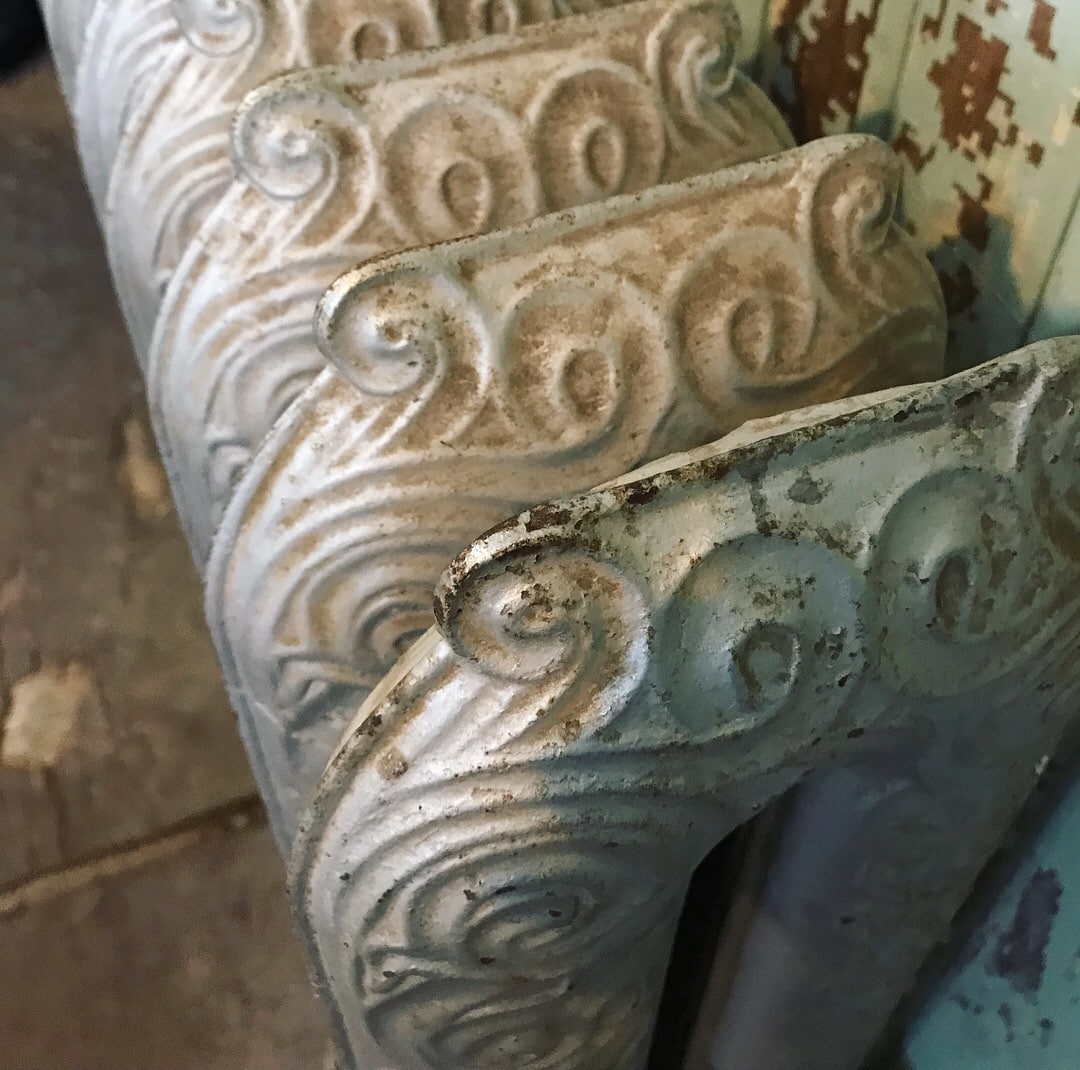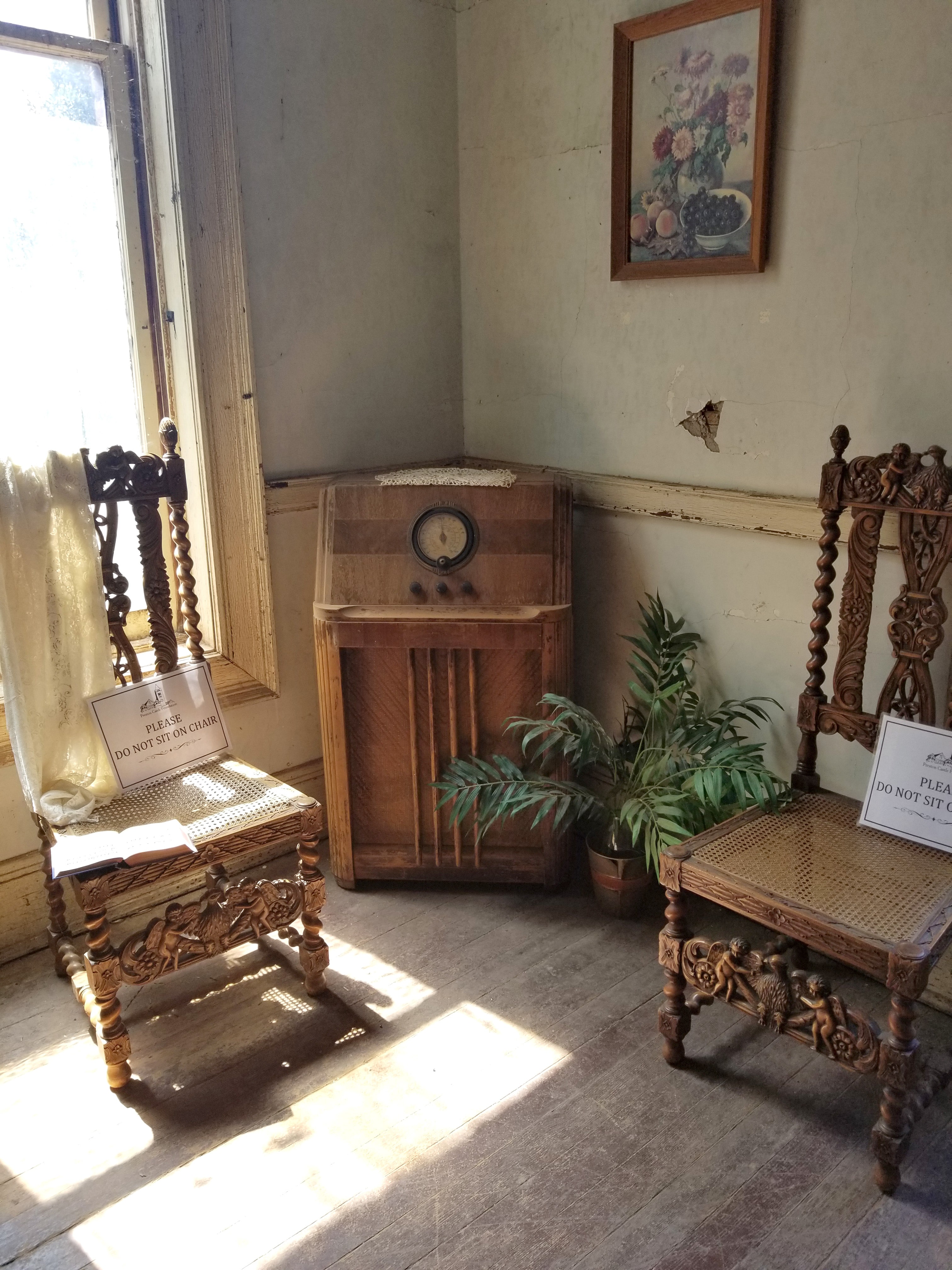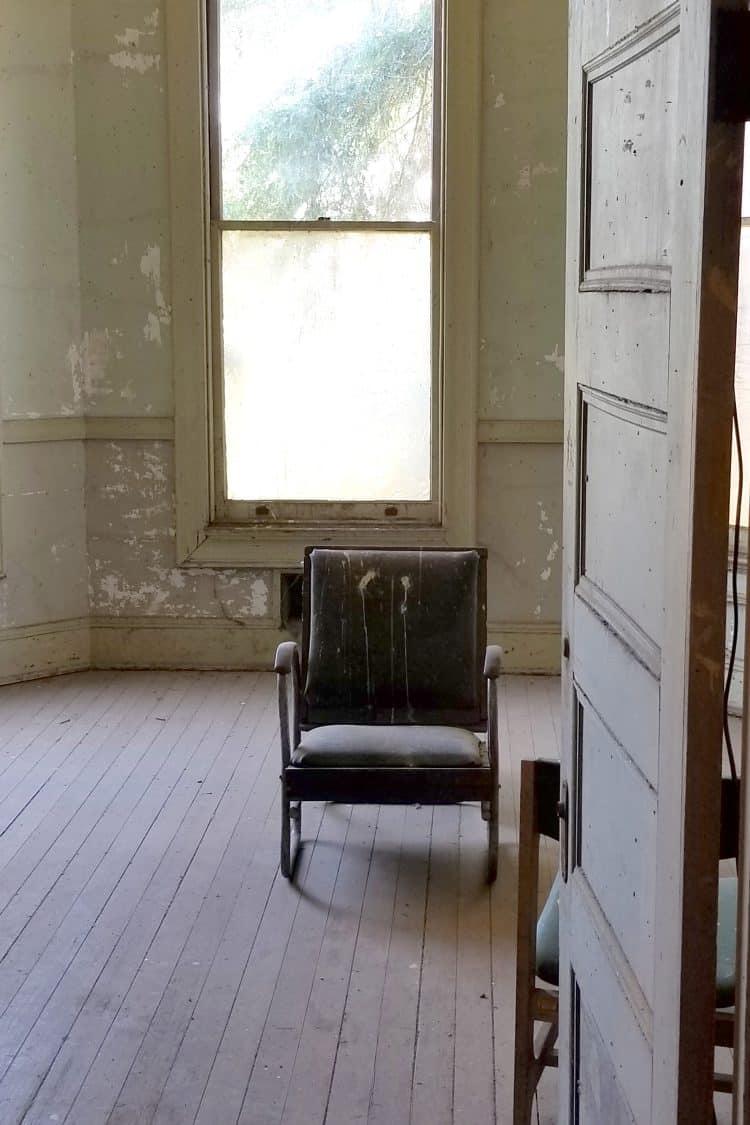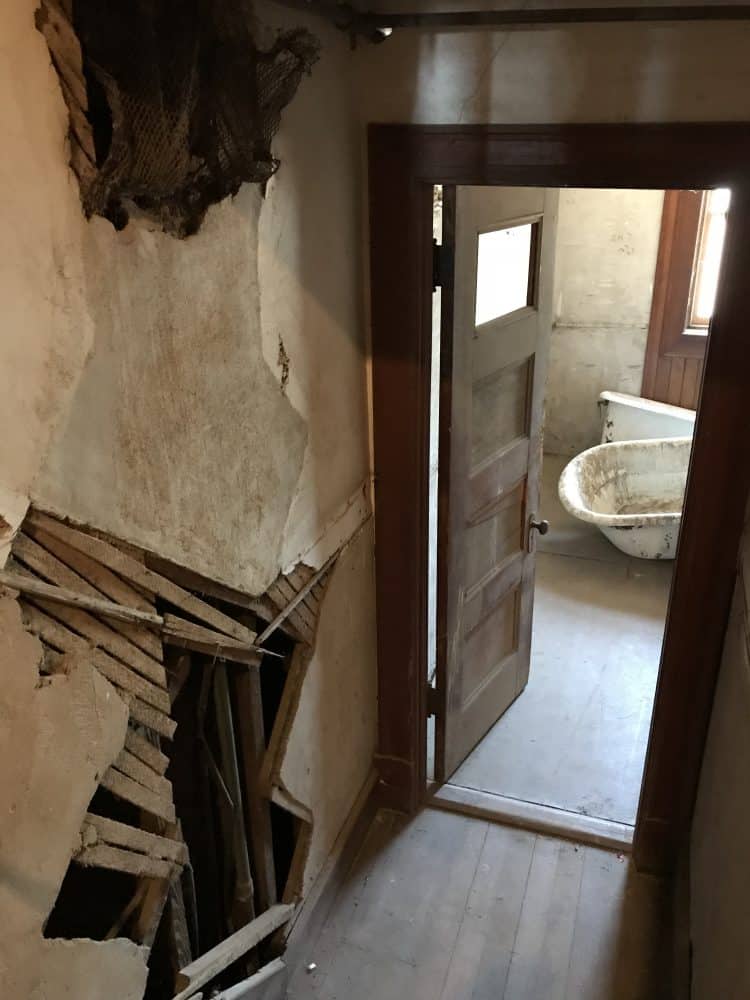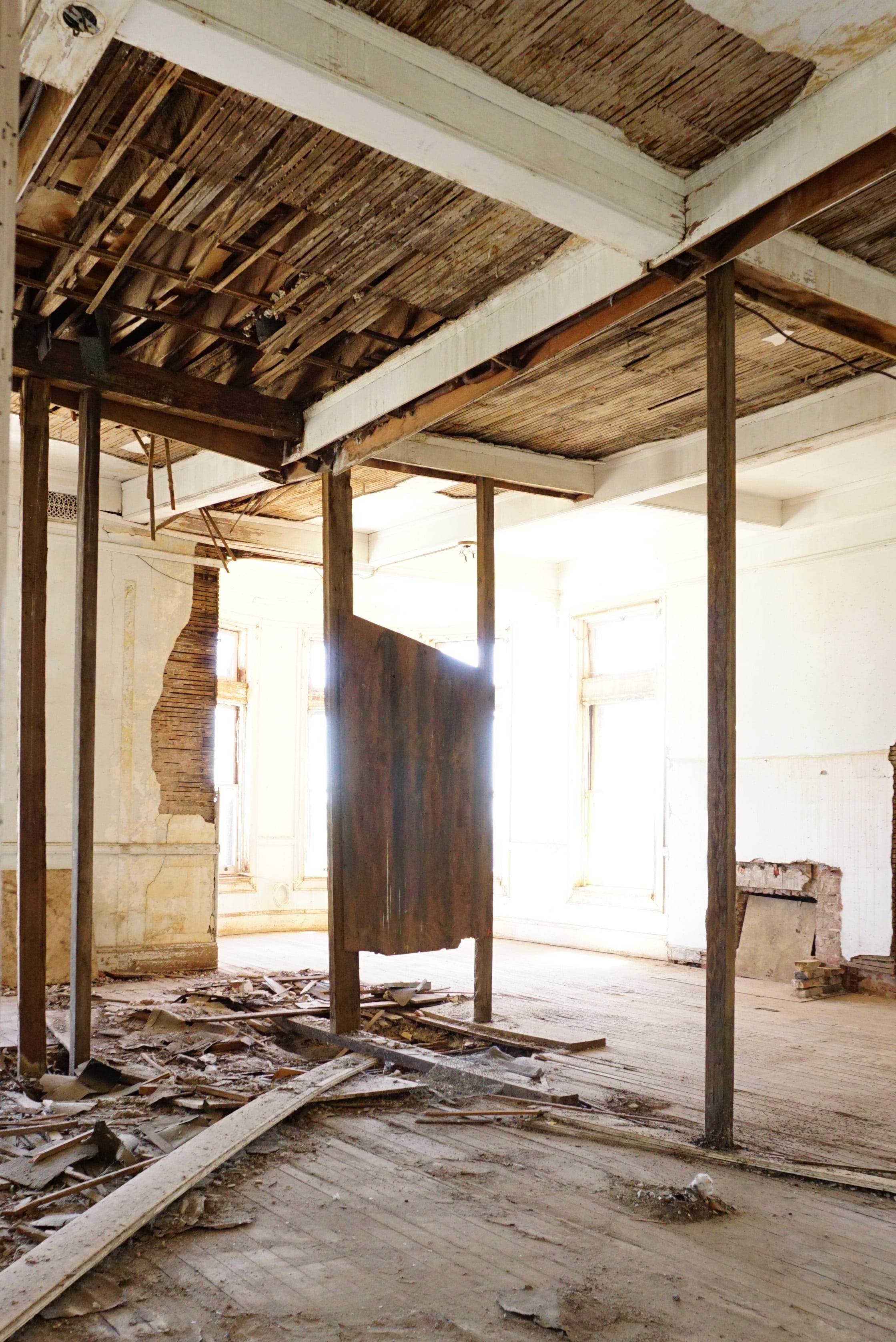 Of course, like the rest of Preston Castle, there are many apartments that are not-so-nicely preserved as well.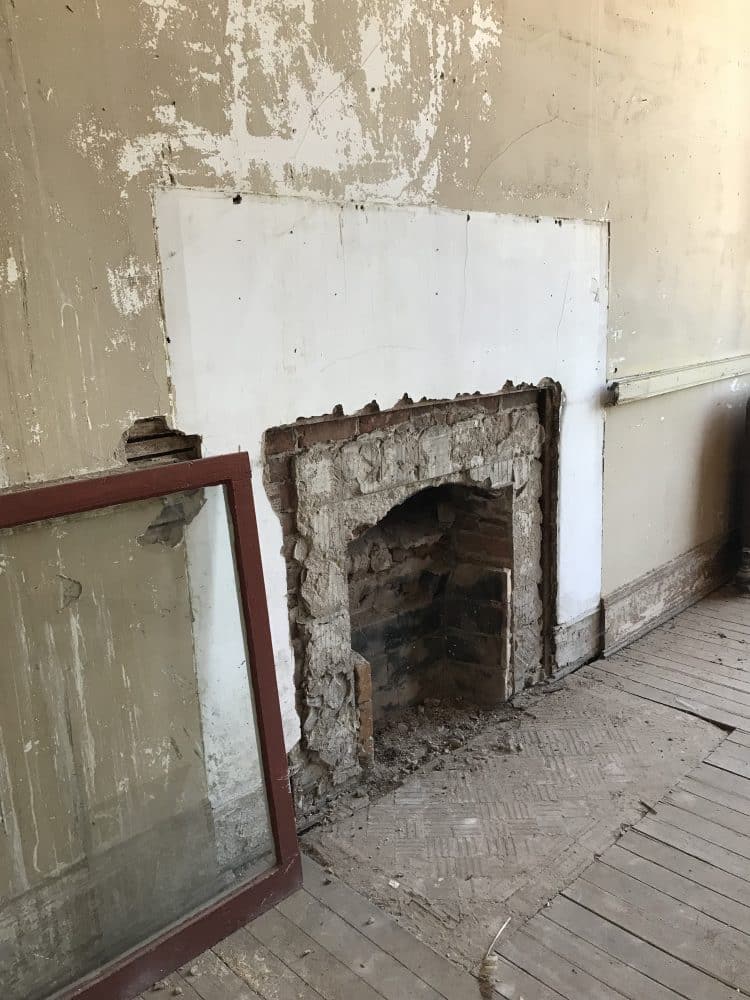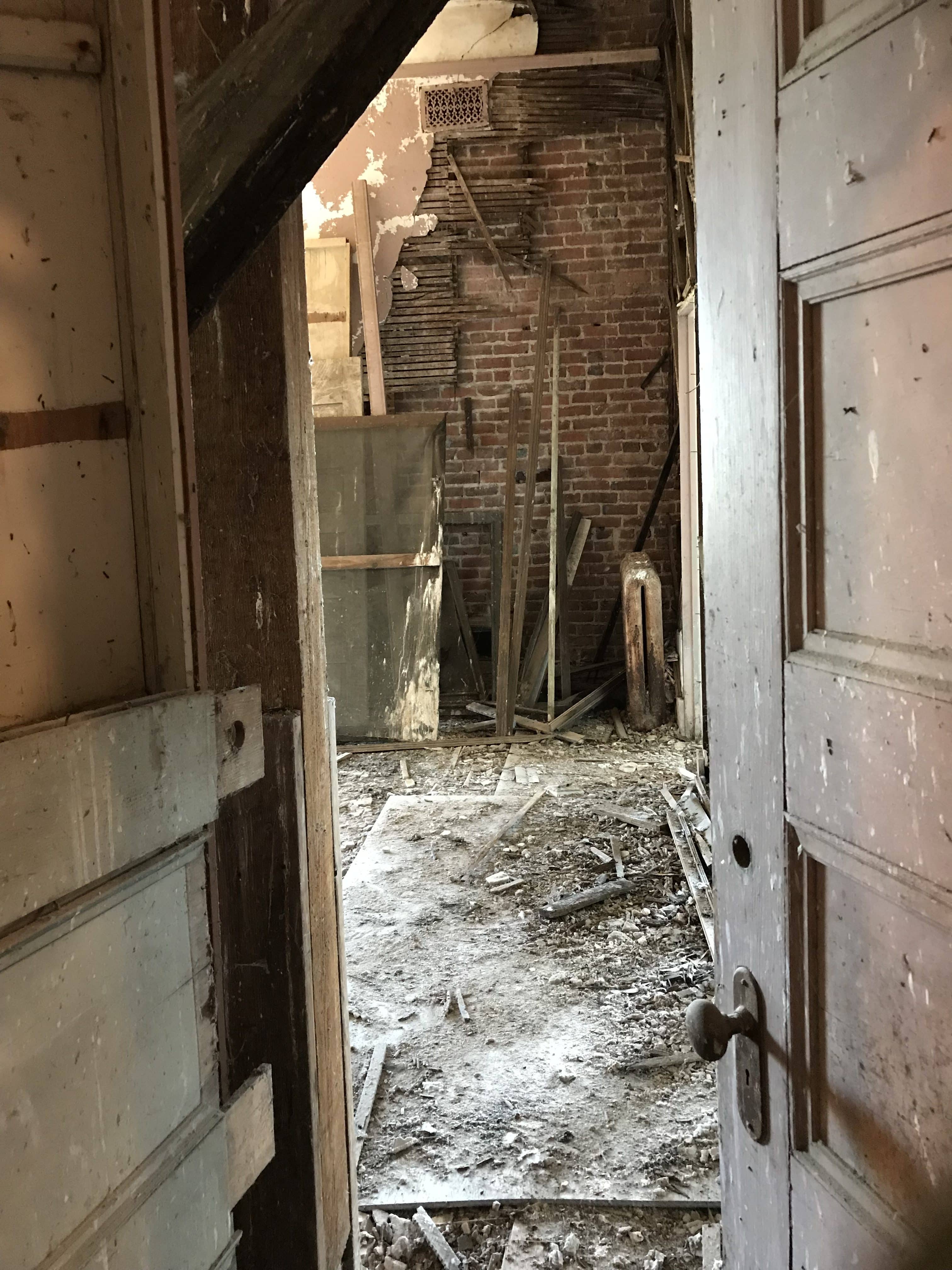 ---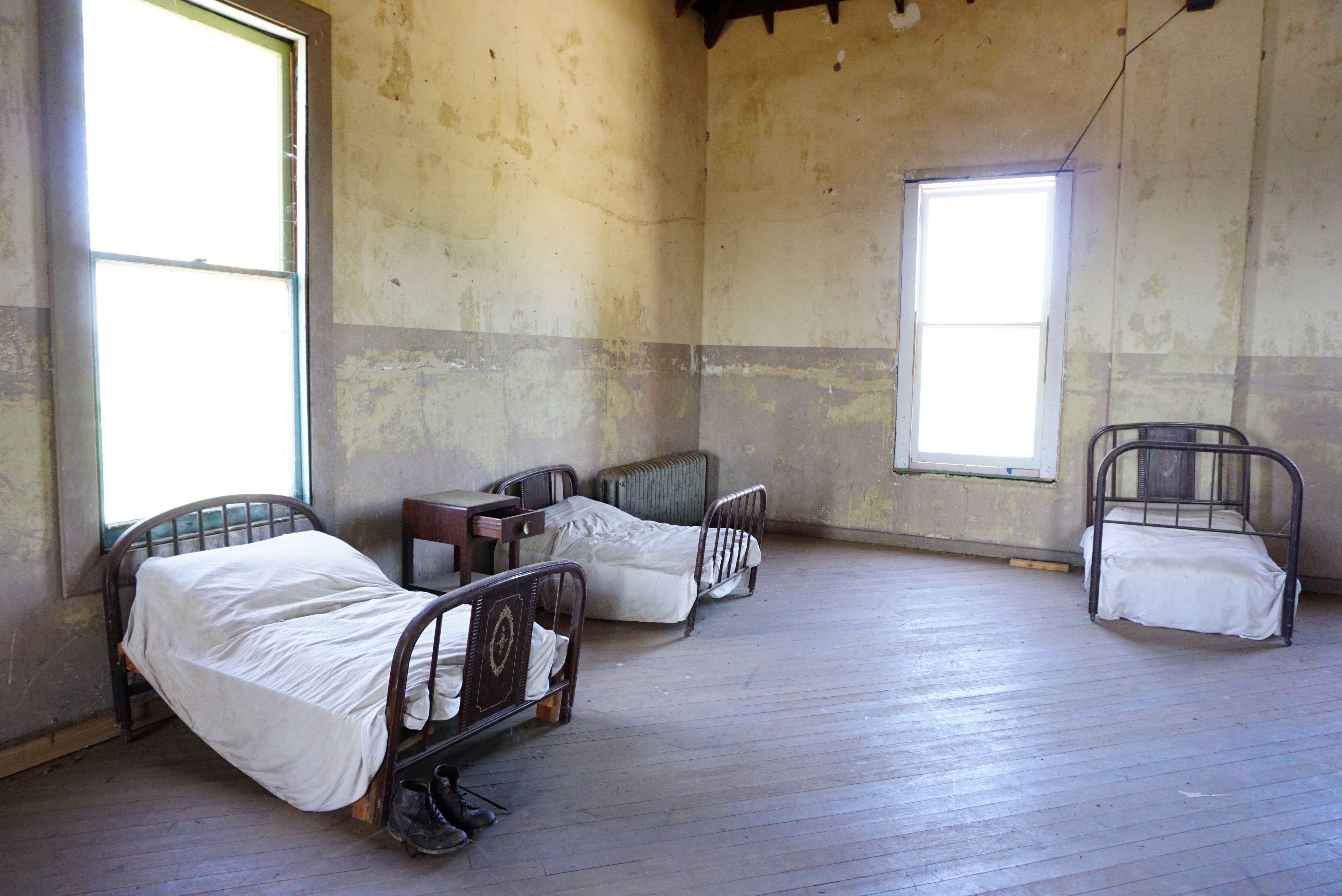 The Wards' Dormitory
As you venture deeper into the castle and up to the second floor, you'll come across the living quarters that once housed the young juvenile offenders. These wards offer a glimpse into the daily lives of the residents, and you'll see original beds, dressers, and other personal items that have been preserved over the years.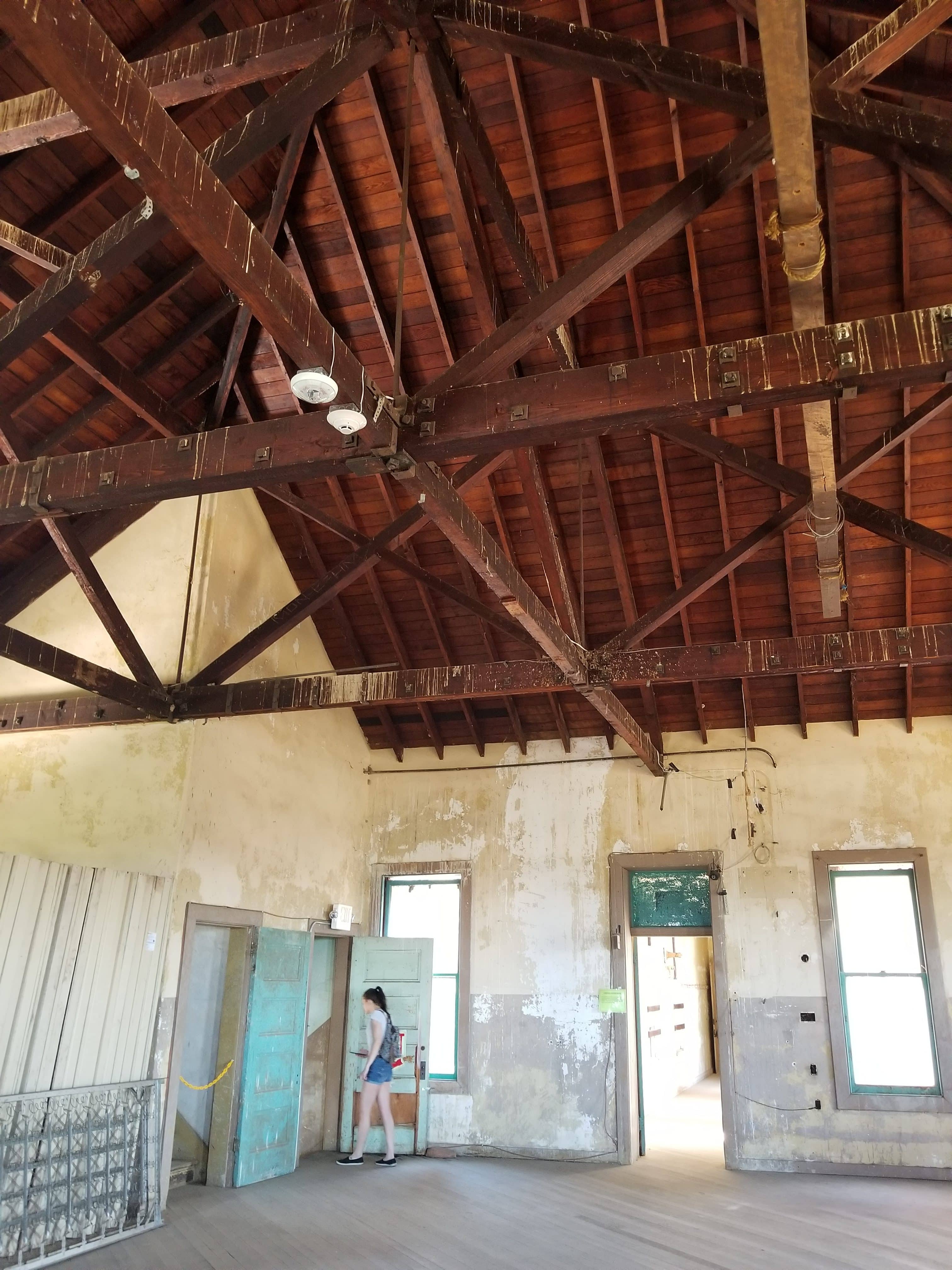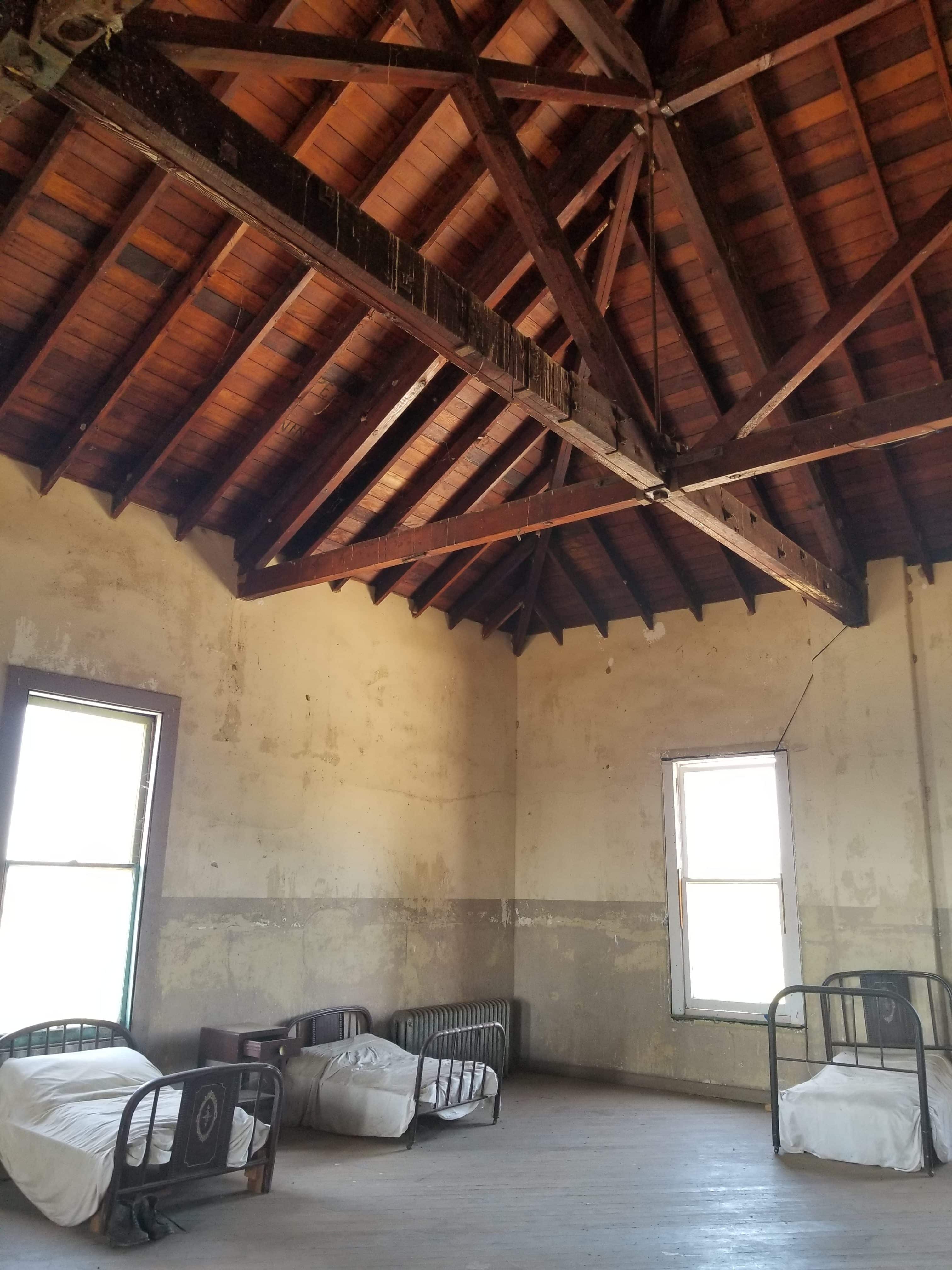 If you look closely at the rafter beams and the wood ceiling, you can see where the boys carved their names for posterity. Considering how high up there that is, I'd say that was an impressive feat!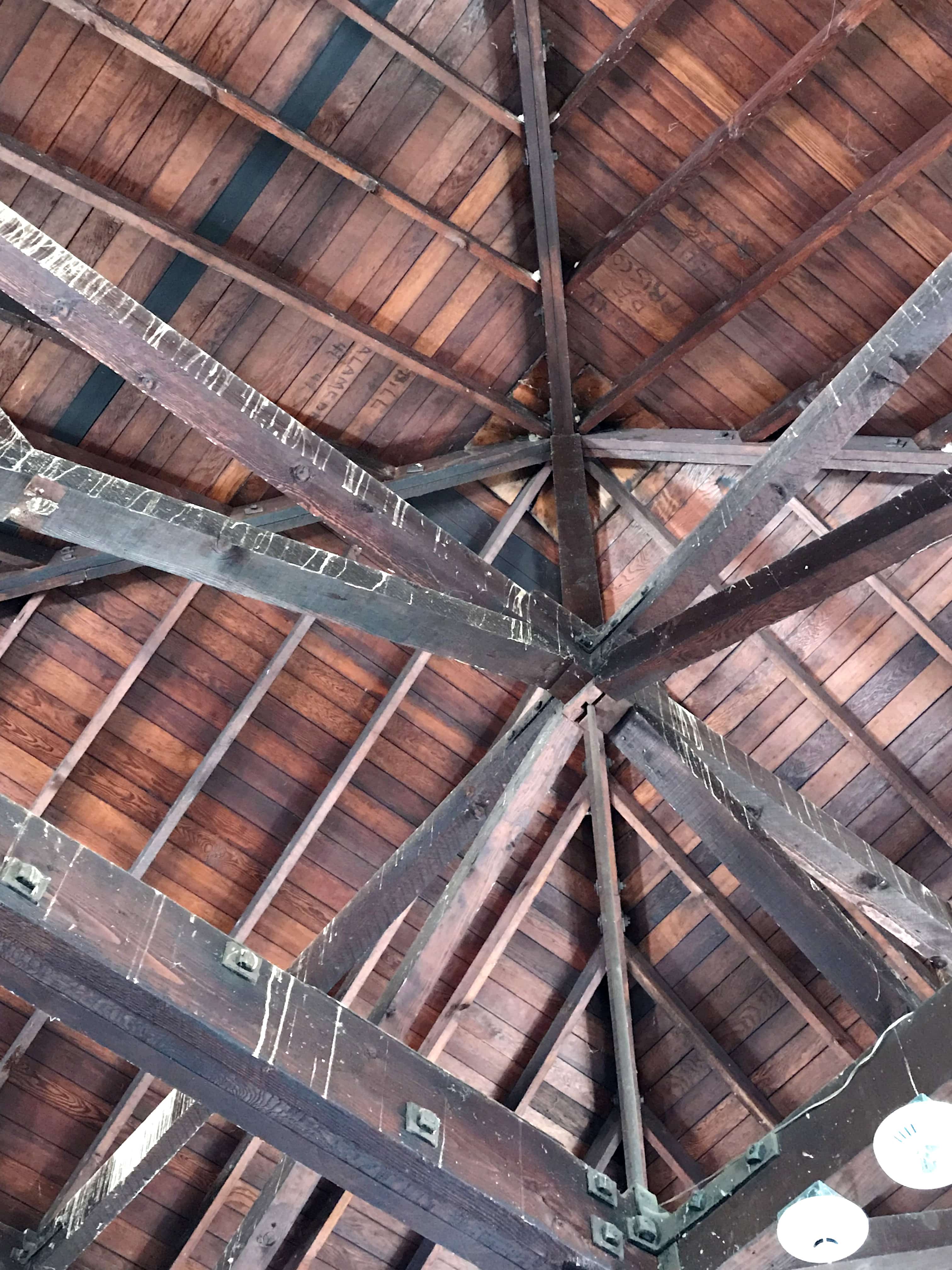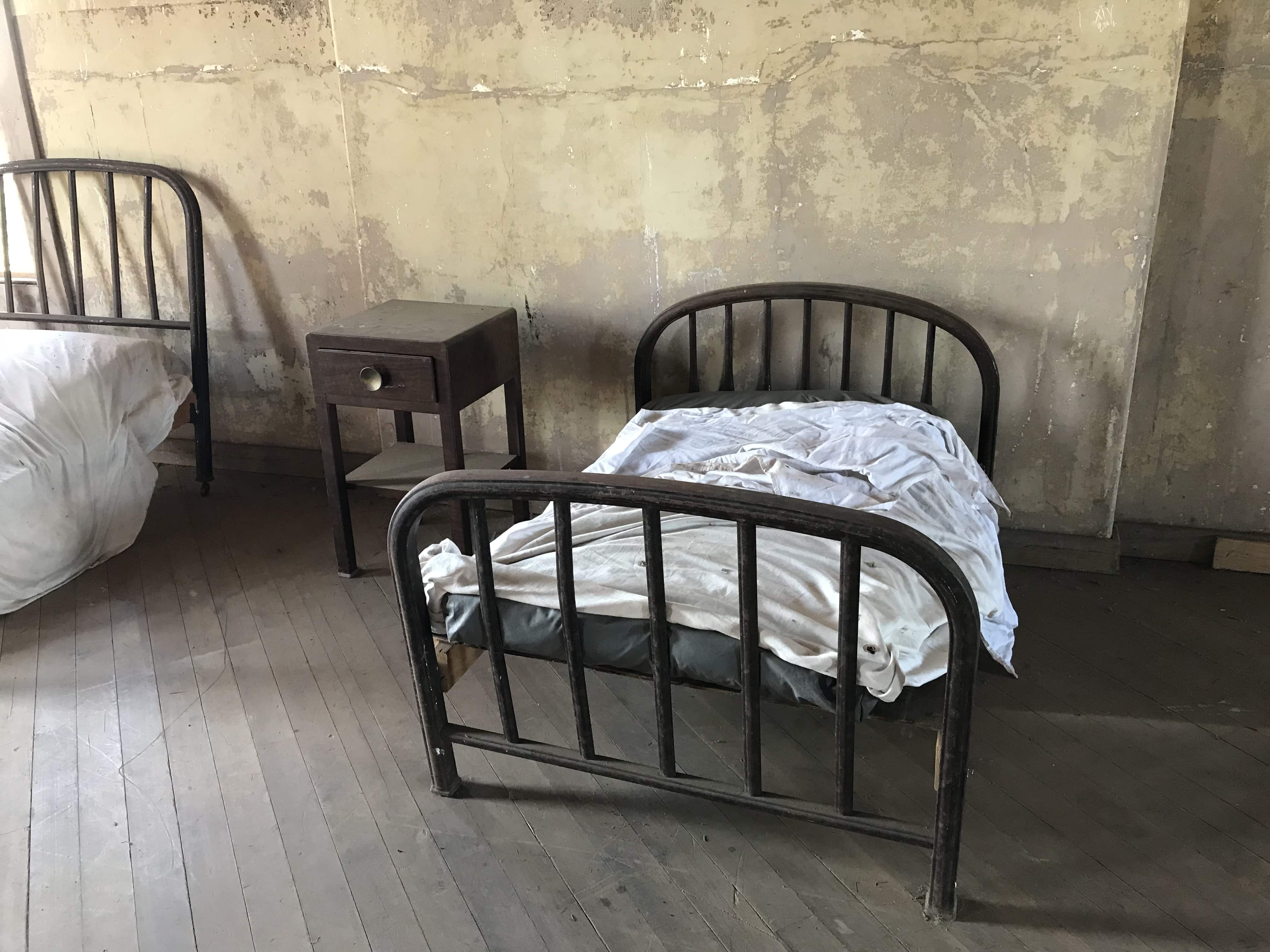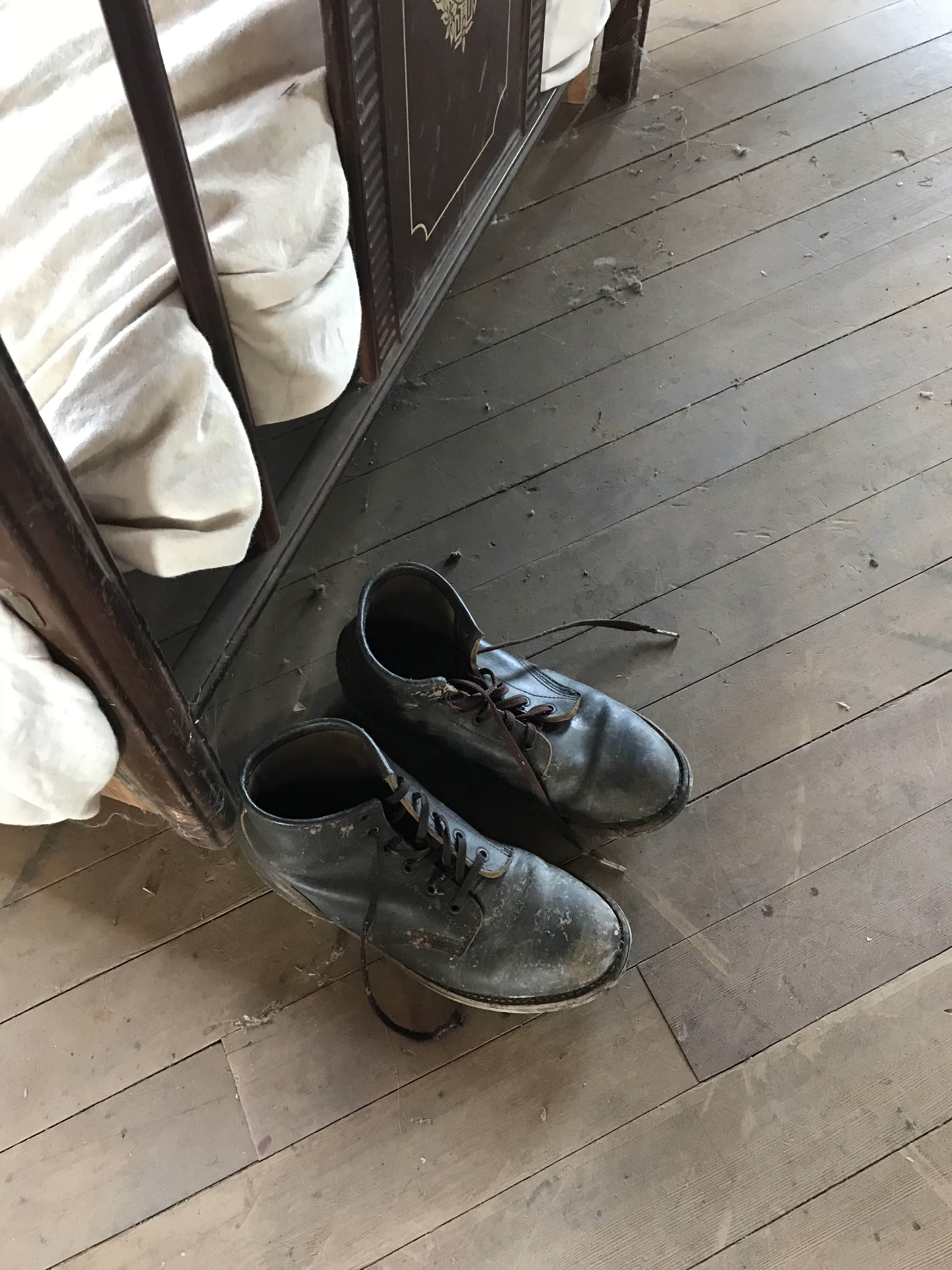 ---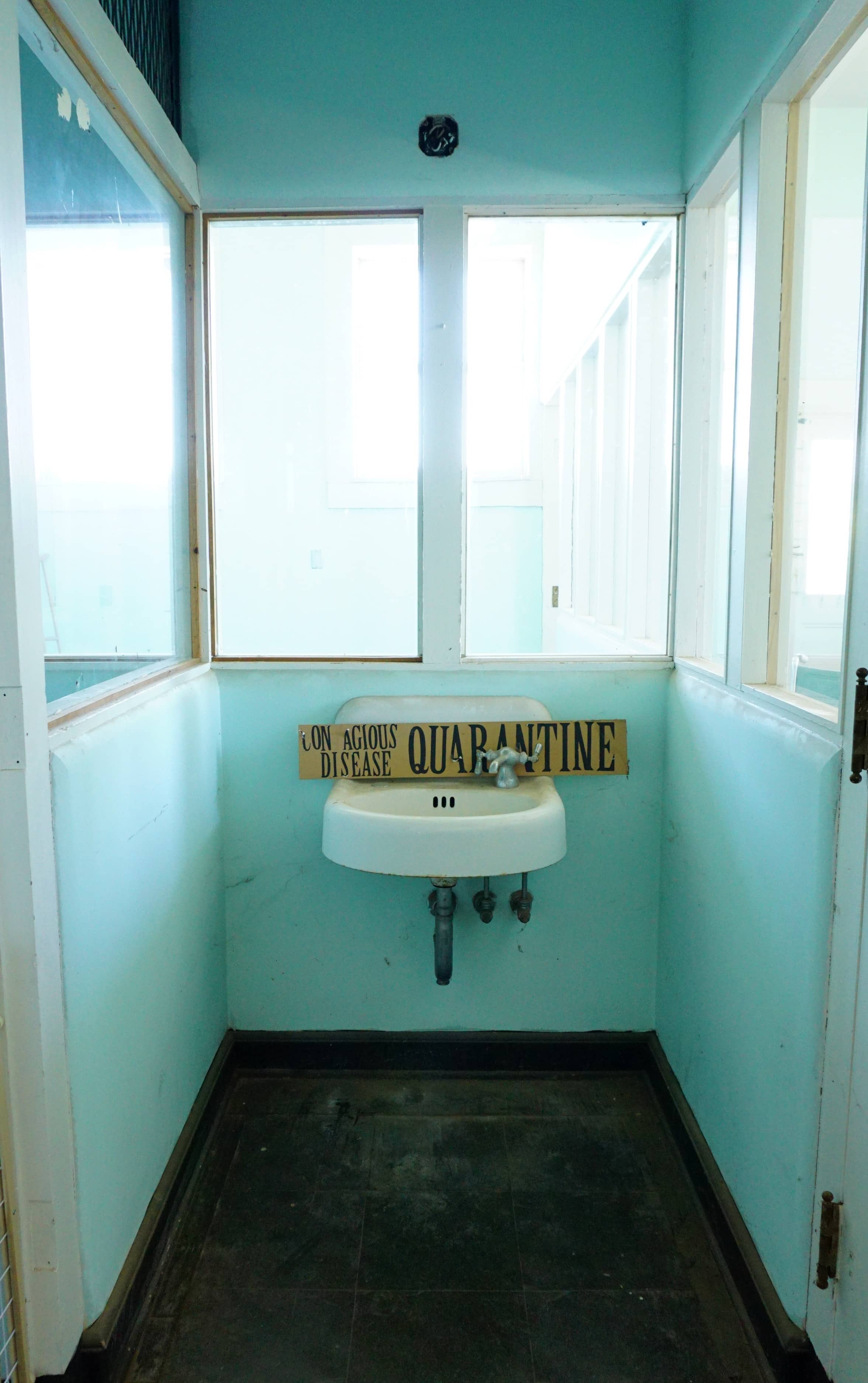 The Infirmary
Preston Castle's infirmary, located on the second floor, treated residents suffering from various ailments, including the infamous typhoid fever outbreak in the early 20th century.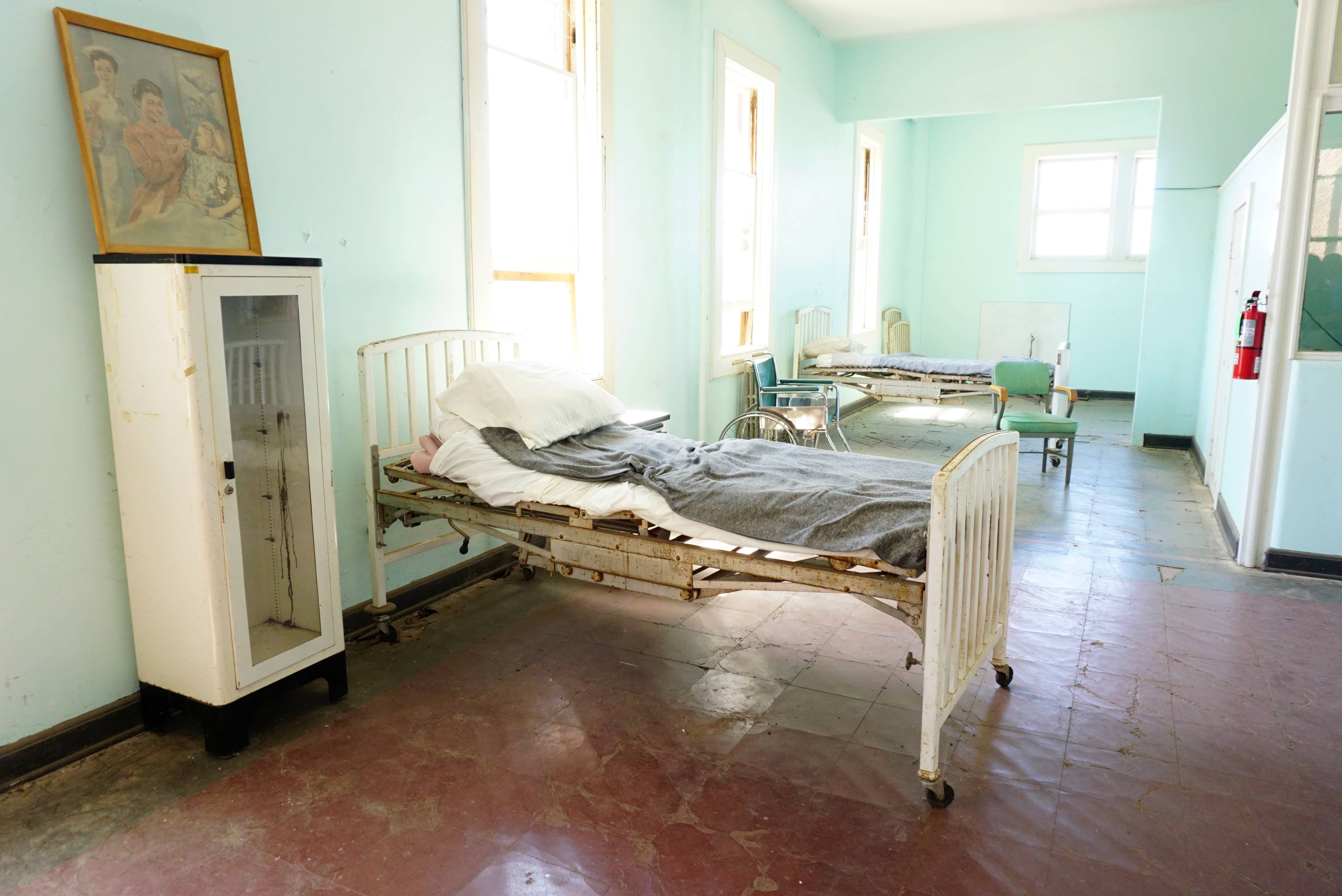 The infirmary features original medical equipment, such as hospital beds, medicine cabinets, and surgical tools, providing an interesting window into the medical practices of the era.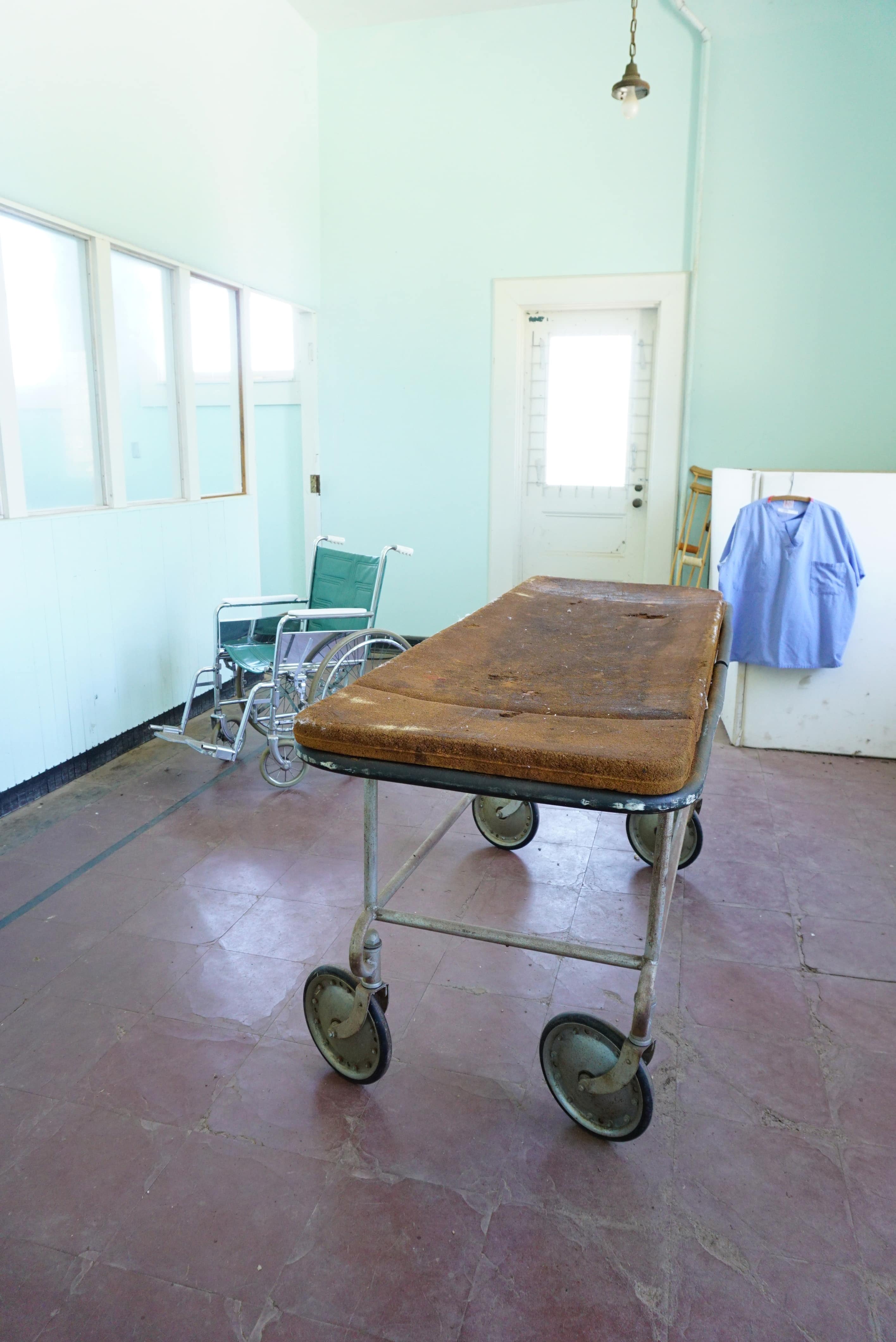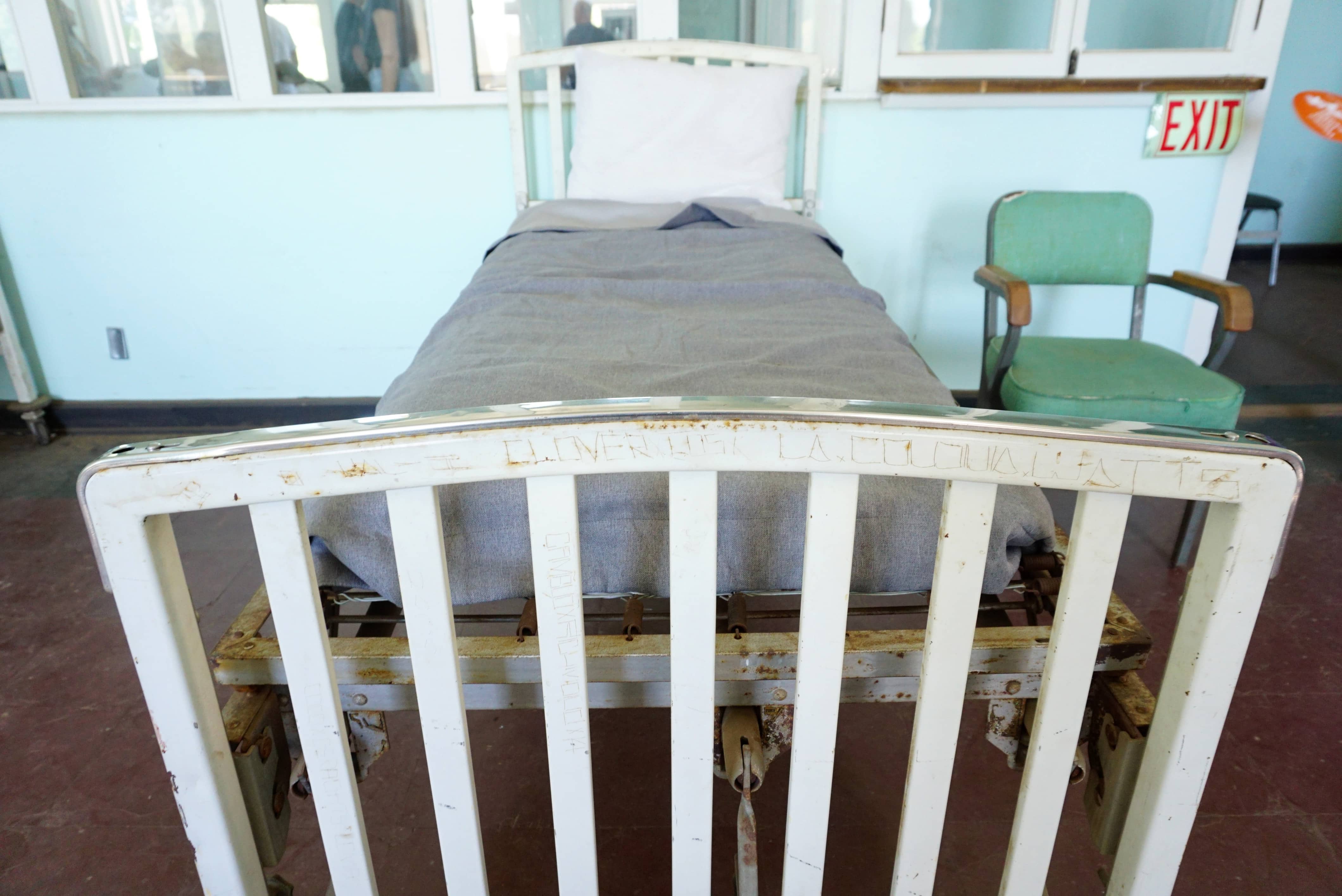 Not gonna lie…if you're into the paranormal aspect of Preston Castle, the infirmary is definitely one of those "creepy spaces" I mentioned earlier. The abundance of bright light and the cheerily painted walls are in stark juxtaposition to the feeling that you (or at least *I*) get when you step into the space.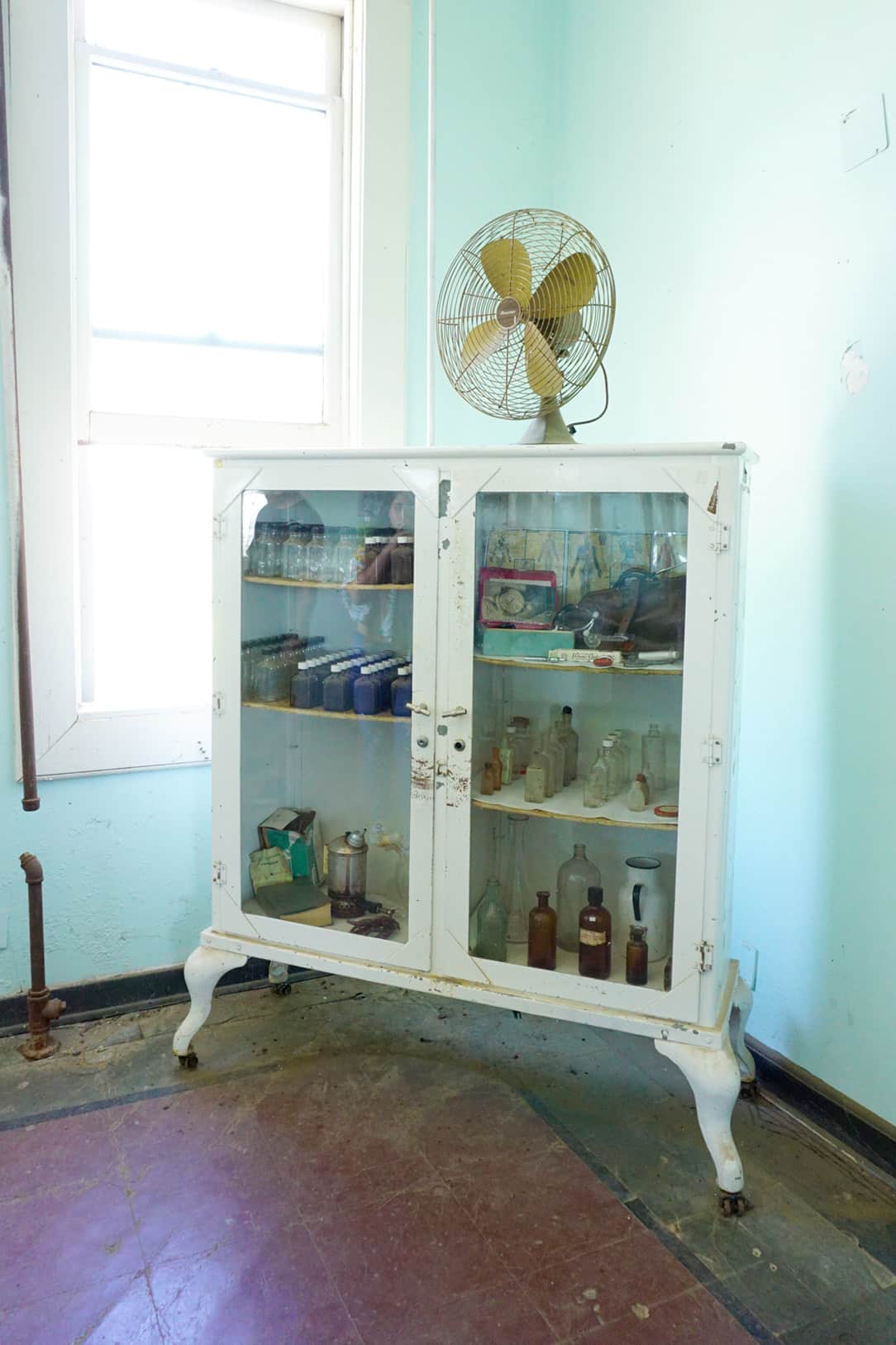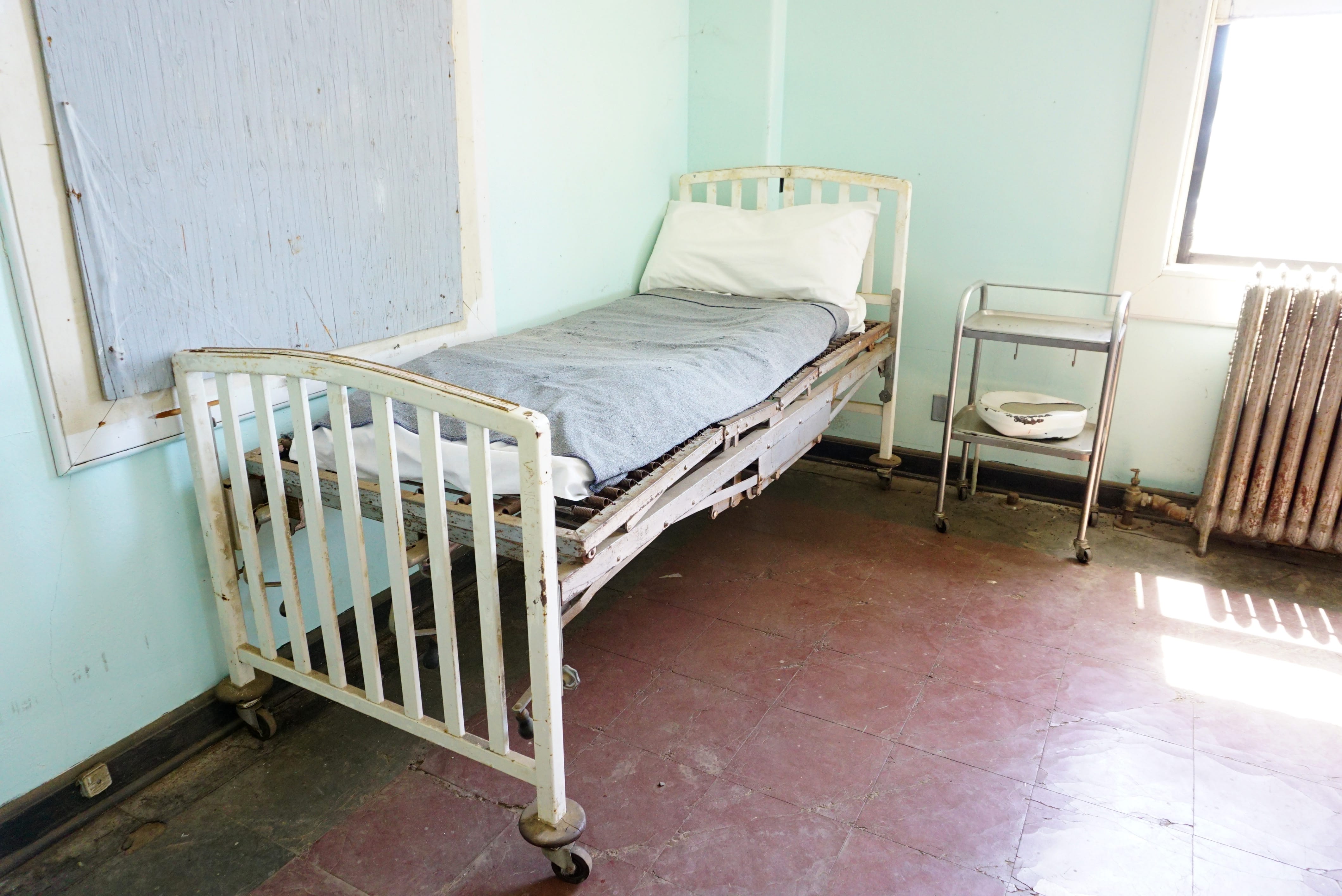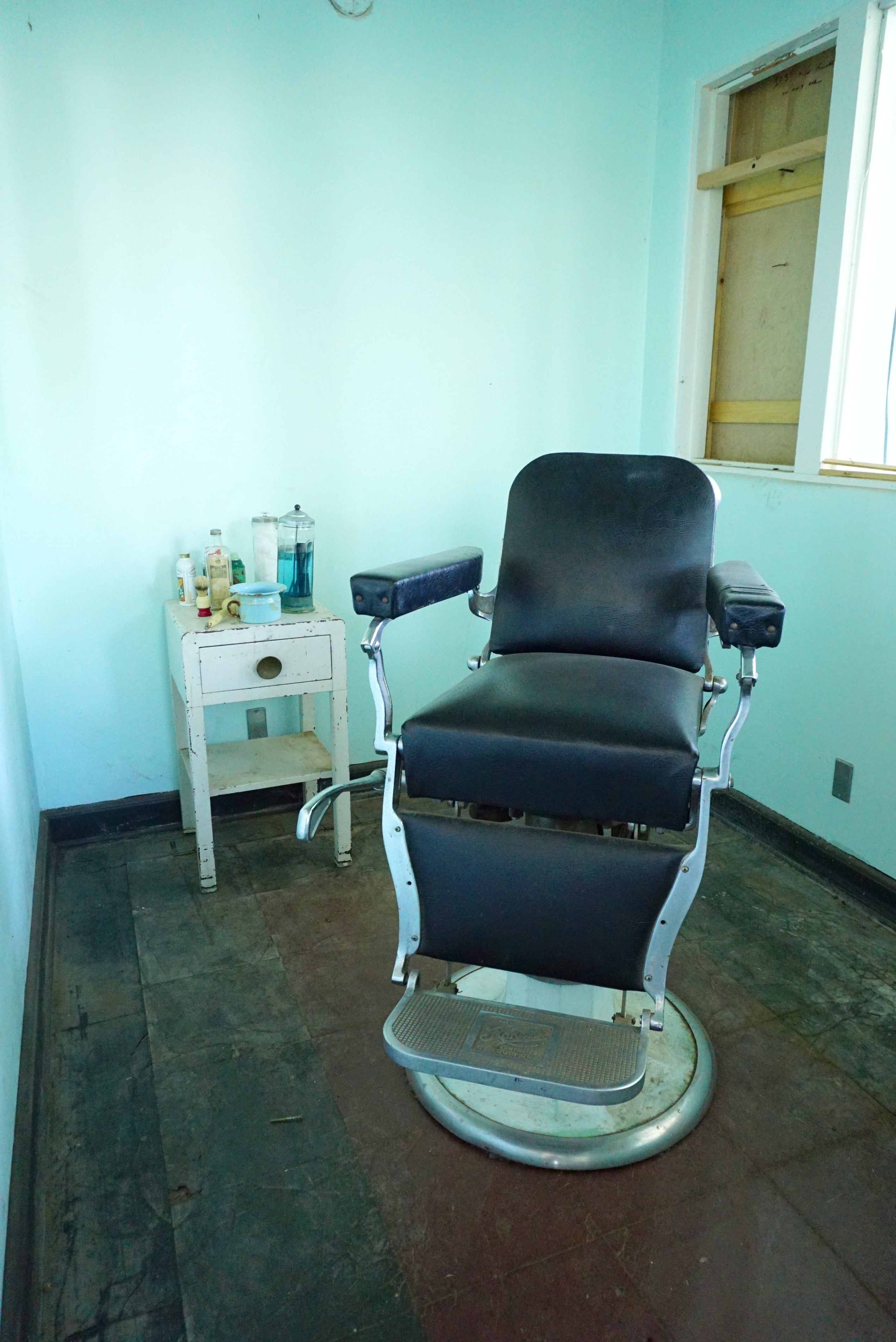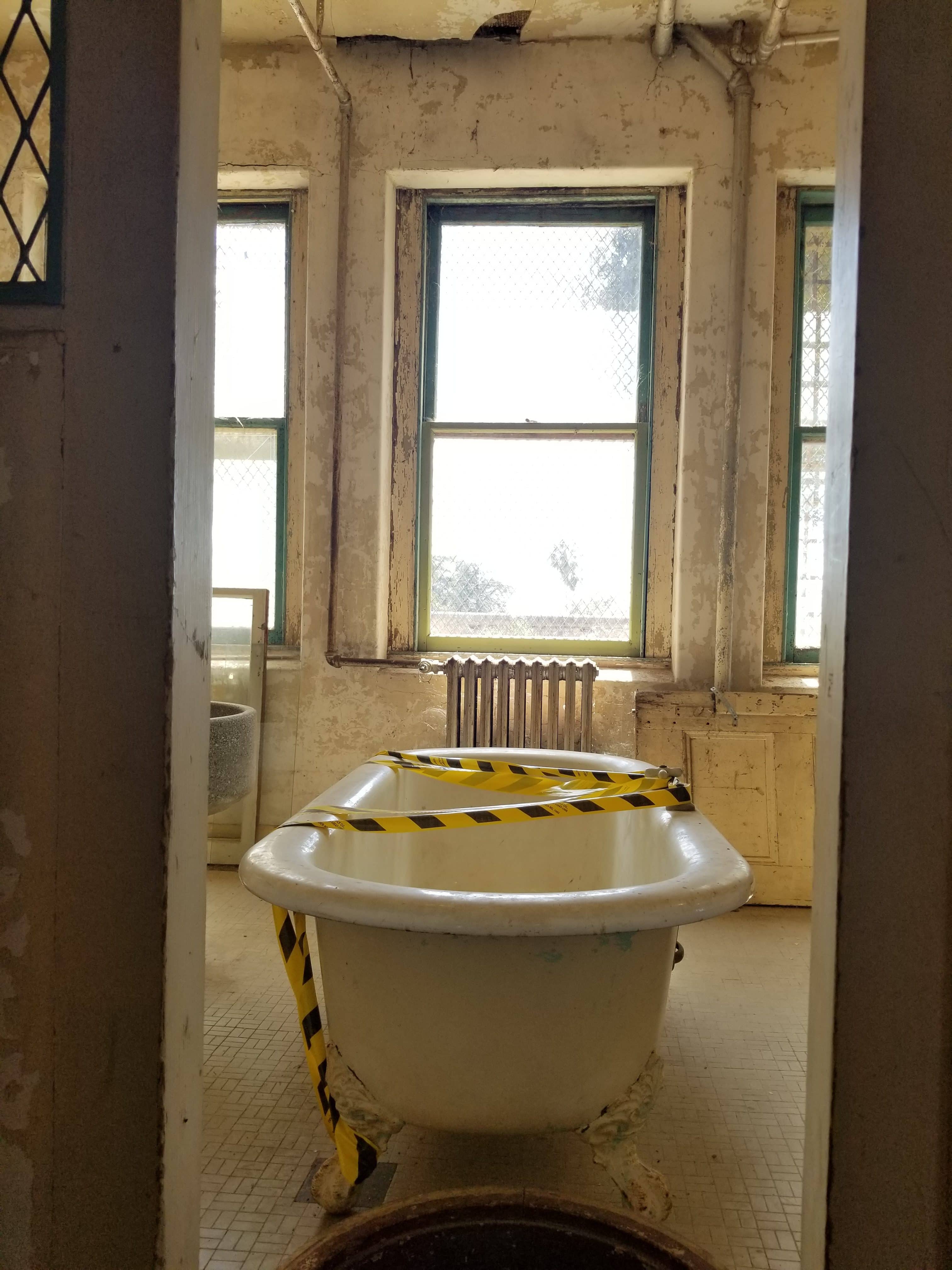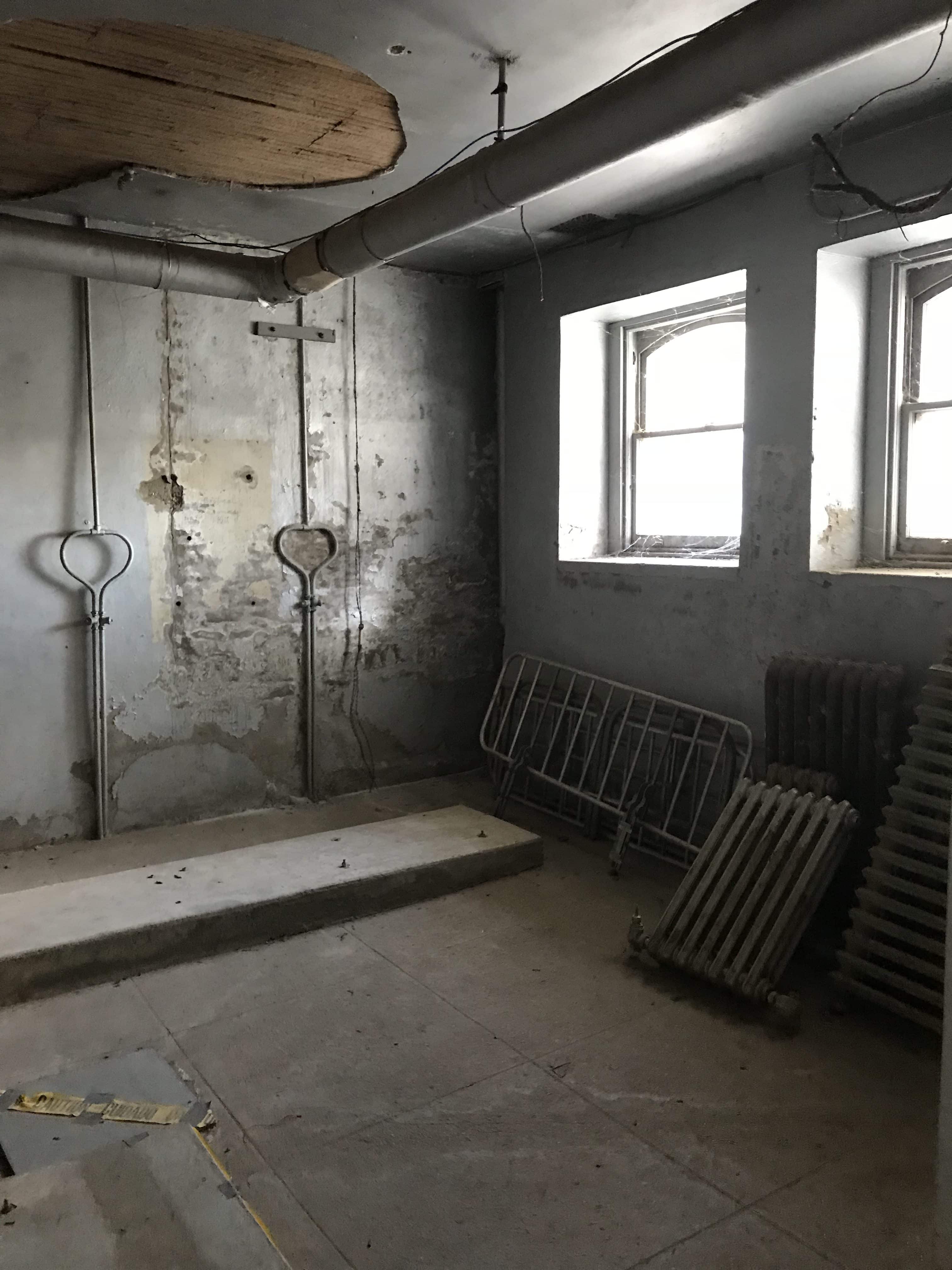 ---
The Basement
The castle's basement is not only intriguing from a historical perspective but also serves as one of the hotspots for reported paranormal activity. As you descend into the dimly lit basement, you'll find the laundry room, boiler room, school room, and even a makeshift morgue where the bodies of deceased residents were temporarily stored.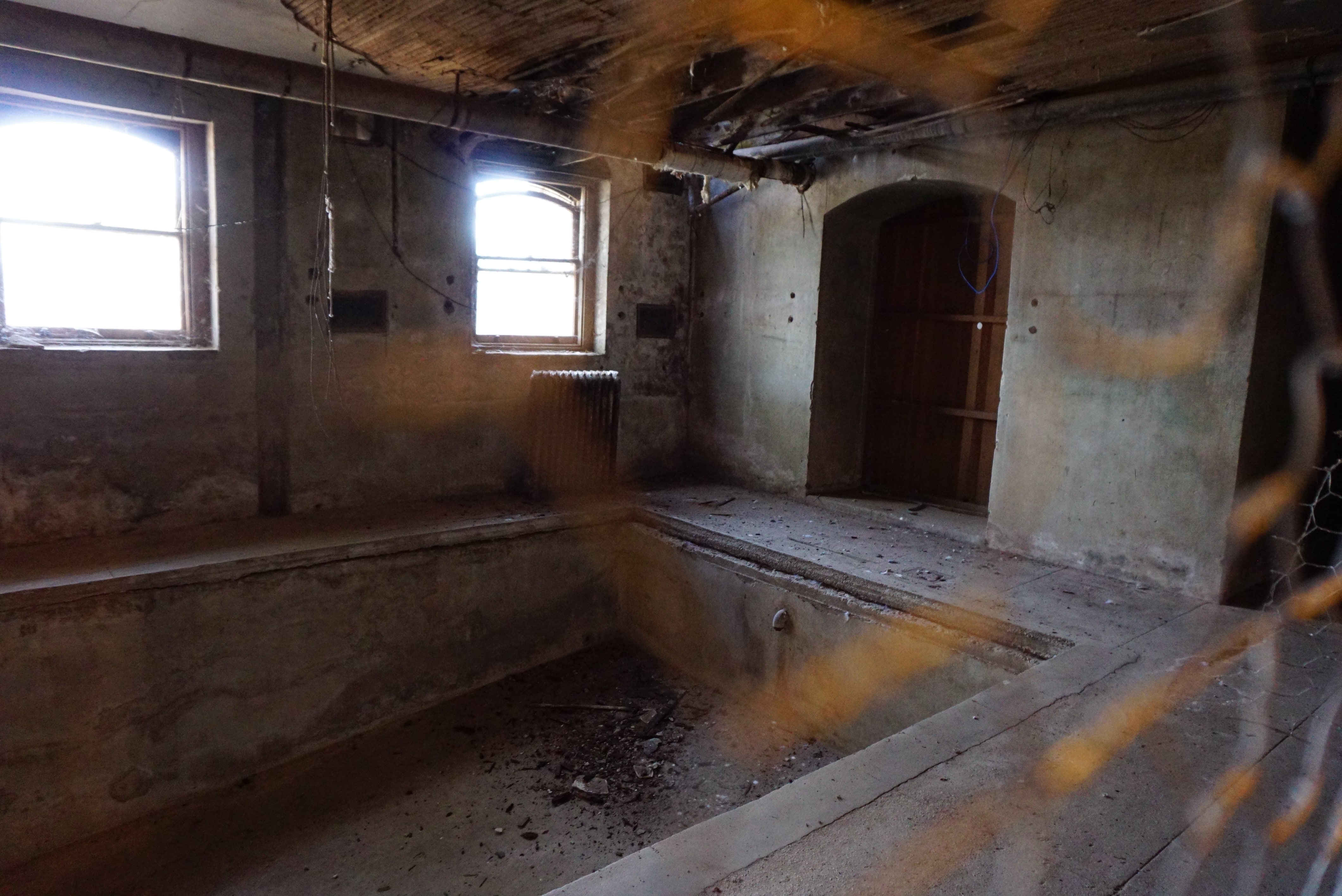 The plunge pool was filled with chemicals and used to decontaminate boys before entering the institution. Often, incoming boys were infected with lice, crabs, and/or scabies.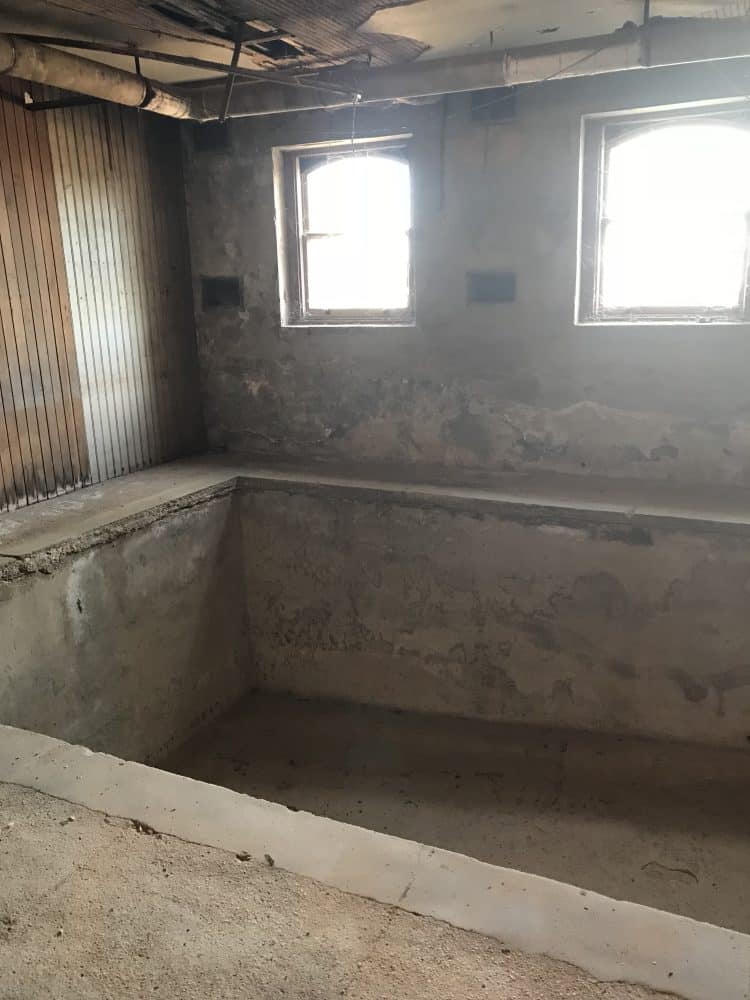 When the boys entered the institution, they were required to strip, receive a haircut, and then enter the pool at the deep end. They would exit the pool at the shallow end and receive new clothing before being taken to their quarters.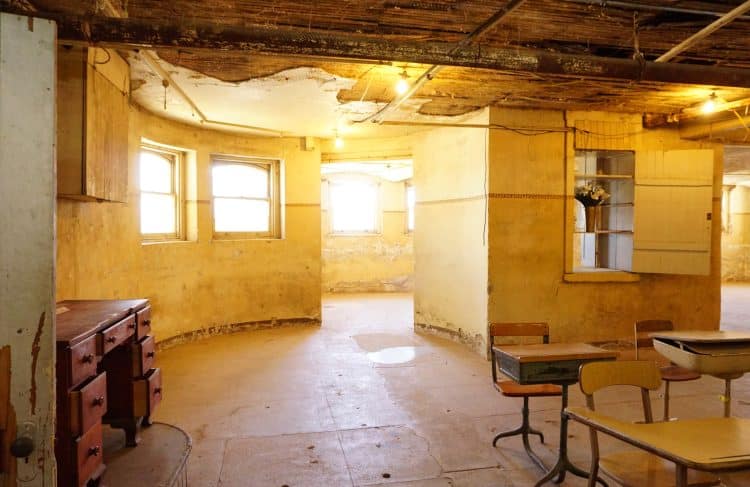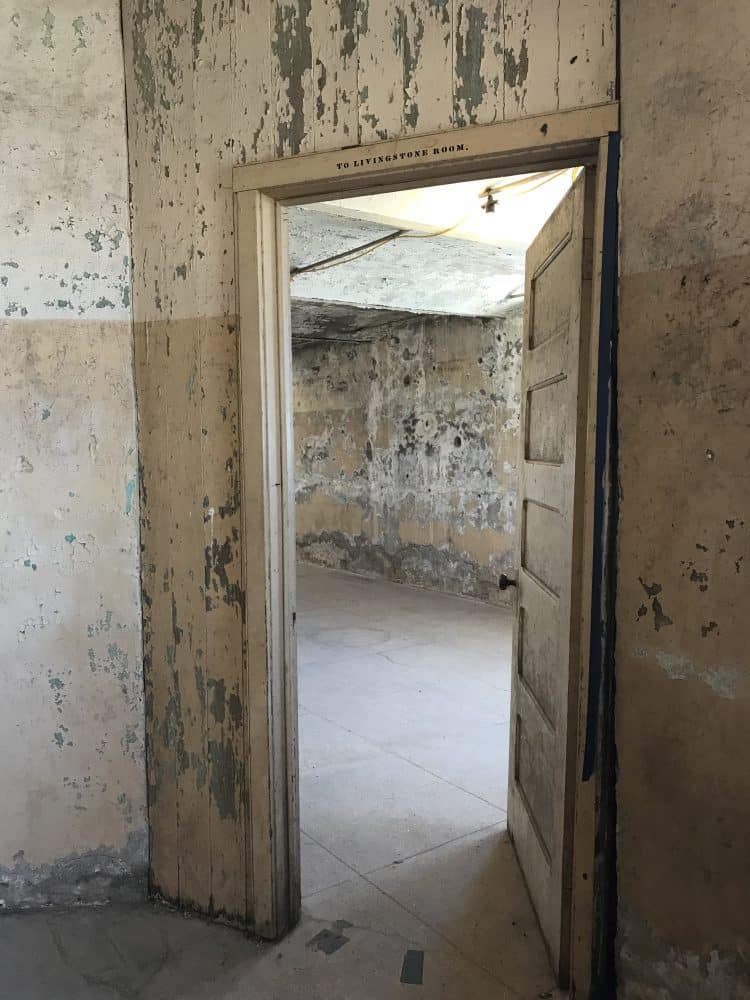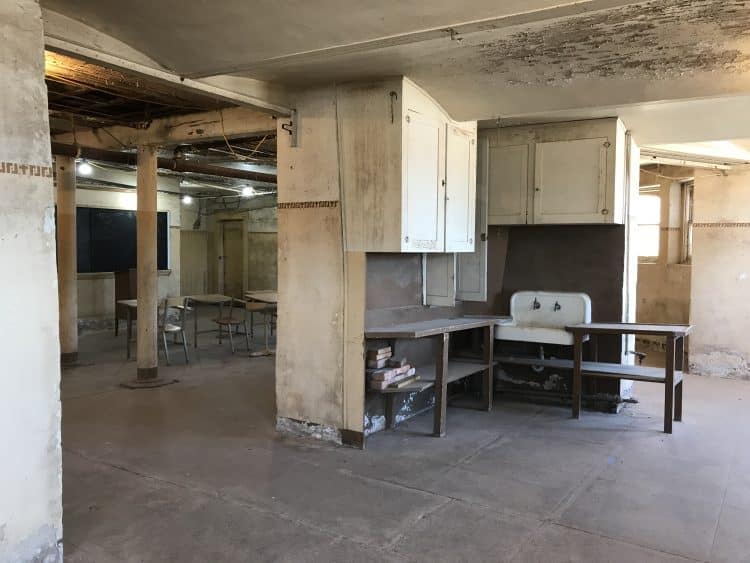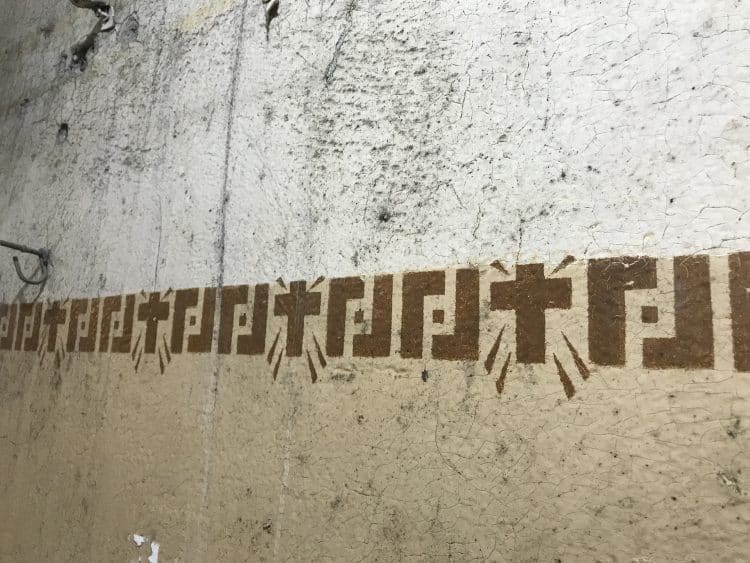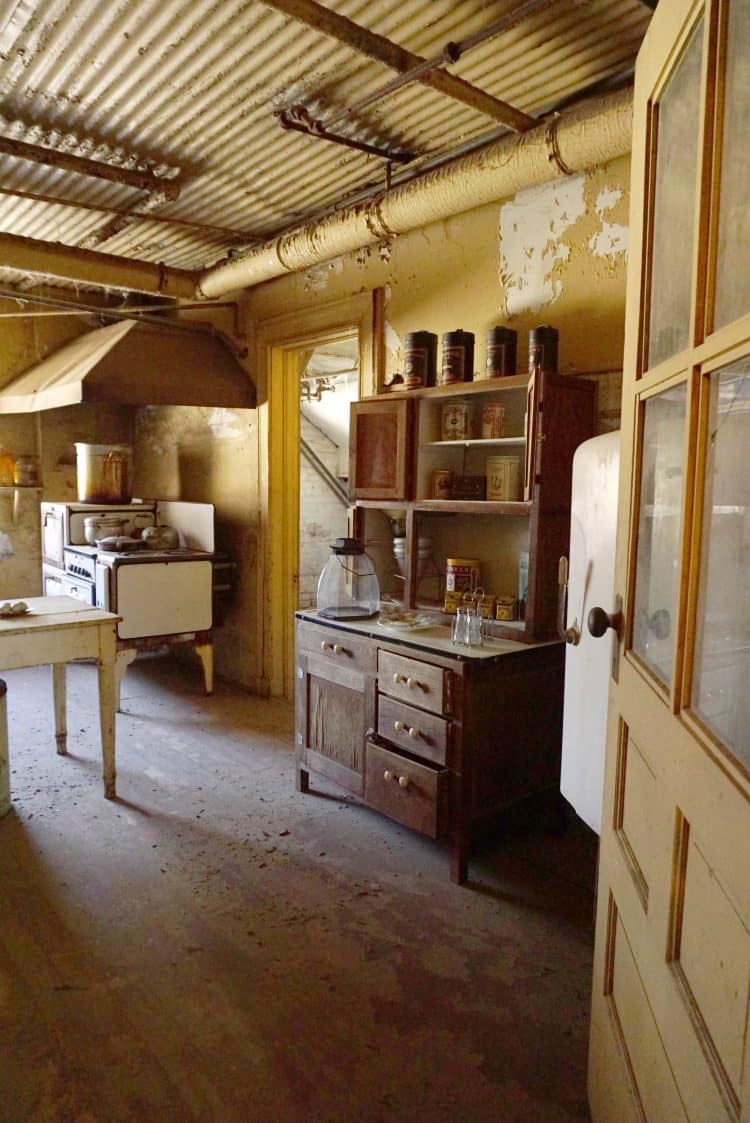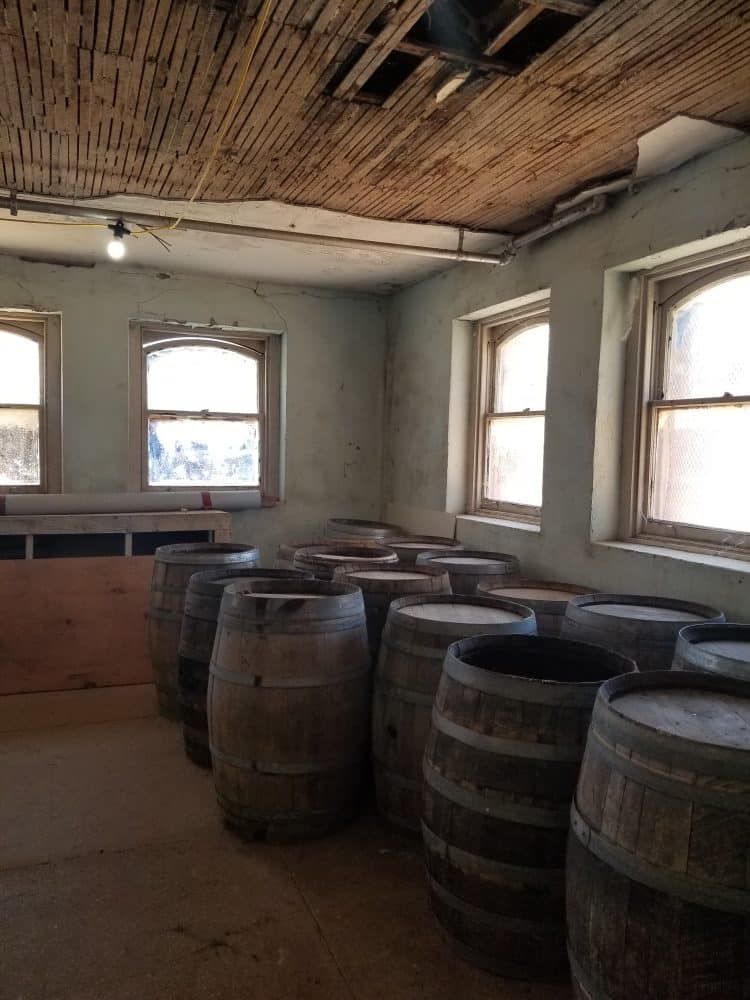 The castle hosts an annual "Vines & Steins" event every summer, and these old wine barrels are stored down in the basement and turned into tables each year at the event.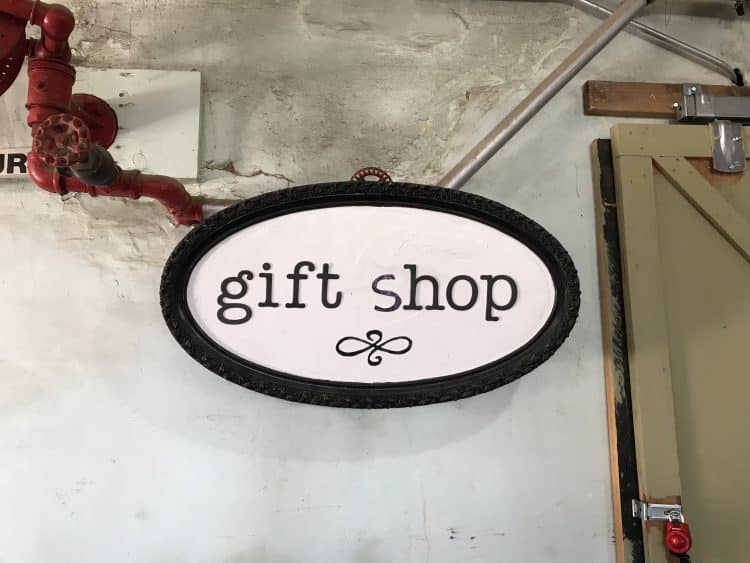 The castle's small gift shop is also located in the basement.
---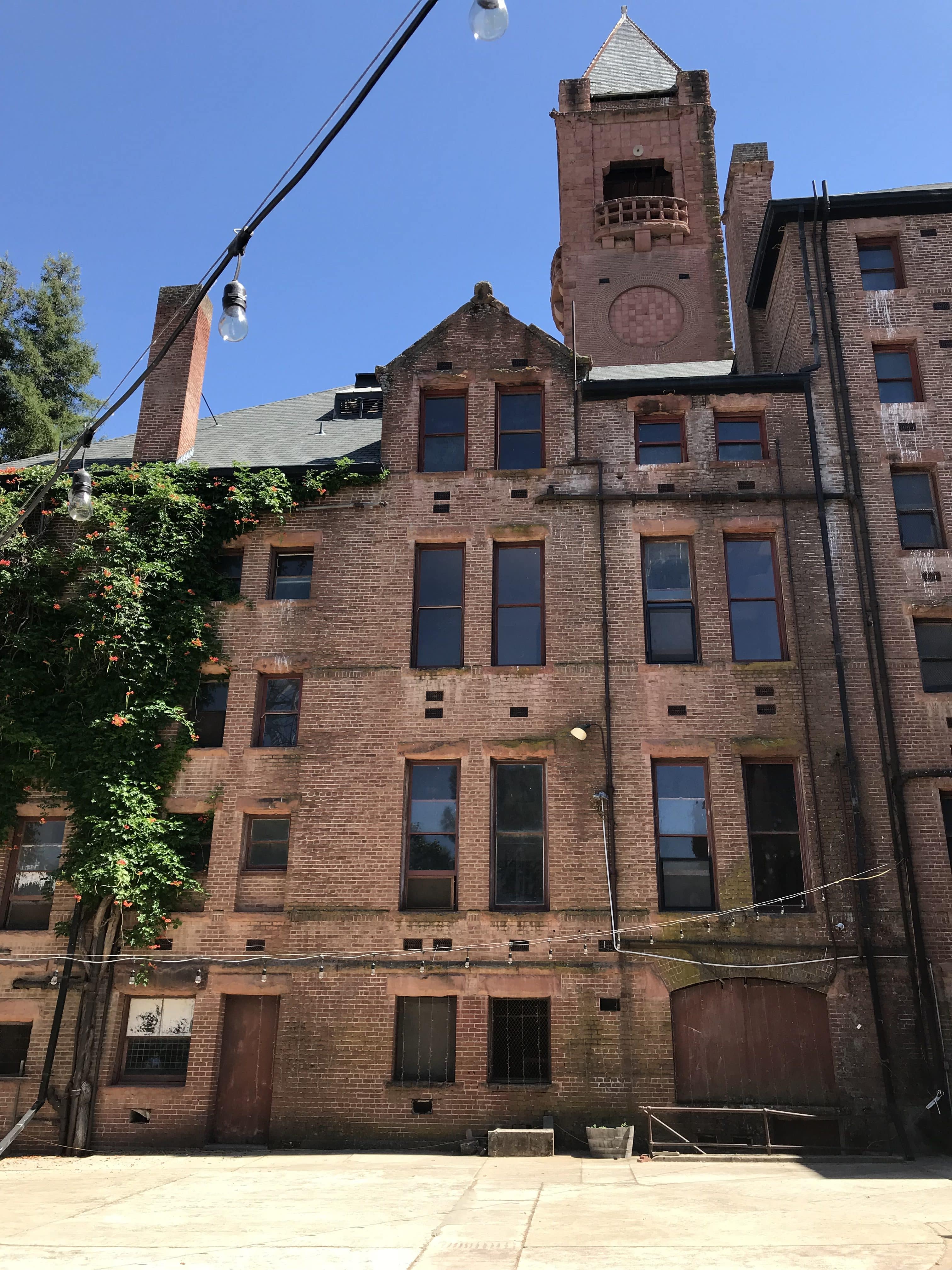 The Preston Castle Exterior & Grounds
As you explore the castle's exterior, you'll come across various outdoor spaces that were used for recreational and educational purposes. The castle's gardens and courtyards provided the residents with opportunities for physical activity and fresh air. There are also several outbuildings located across the nearly 13-acre property as well.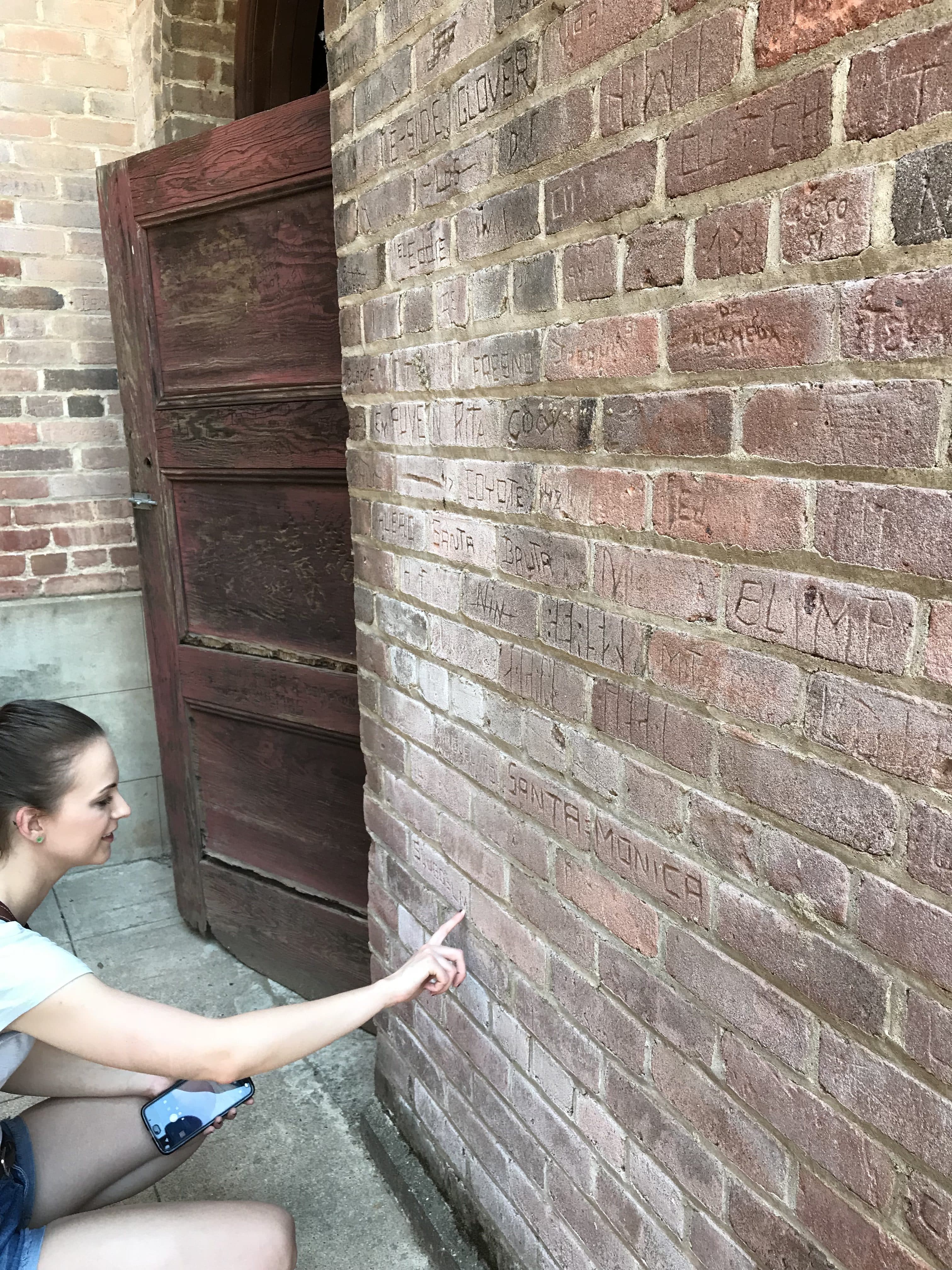 Like the rafters in the wards' dormitory, the bricks also bear the deeply carved names of the past. If you look hard enough, you might even be able to find the name of country music superstar Merle Haggard, who served time at Preston and reportedly escaped twice during his sentence in 1951-52!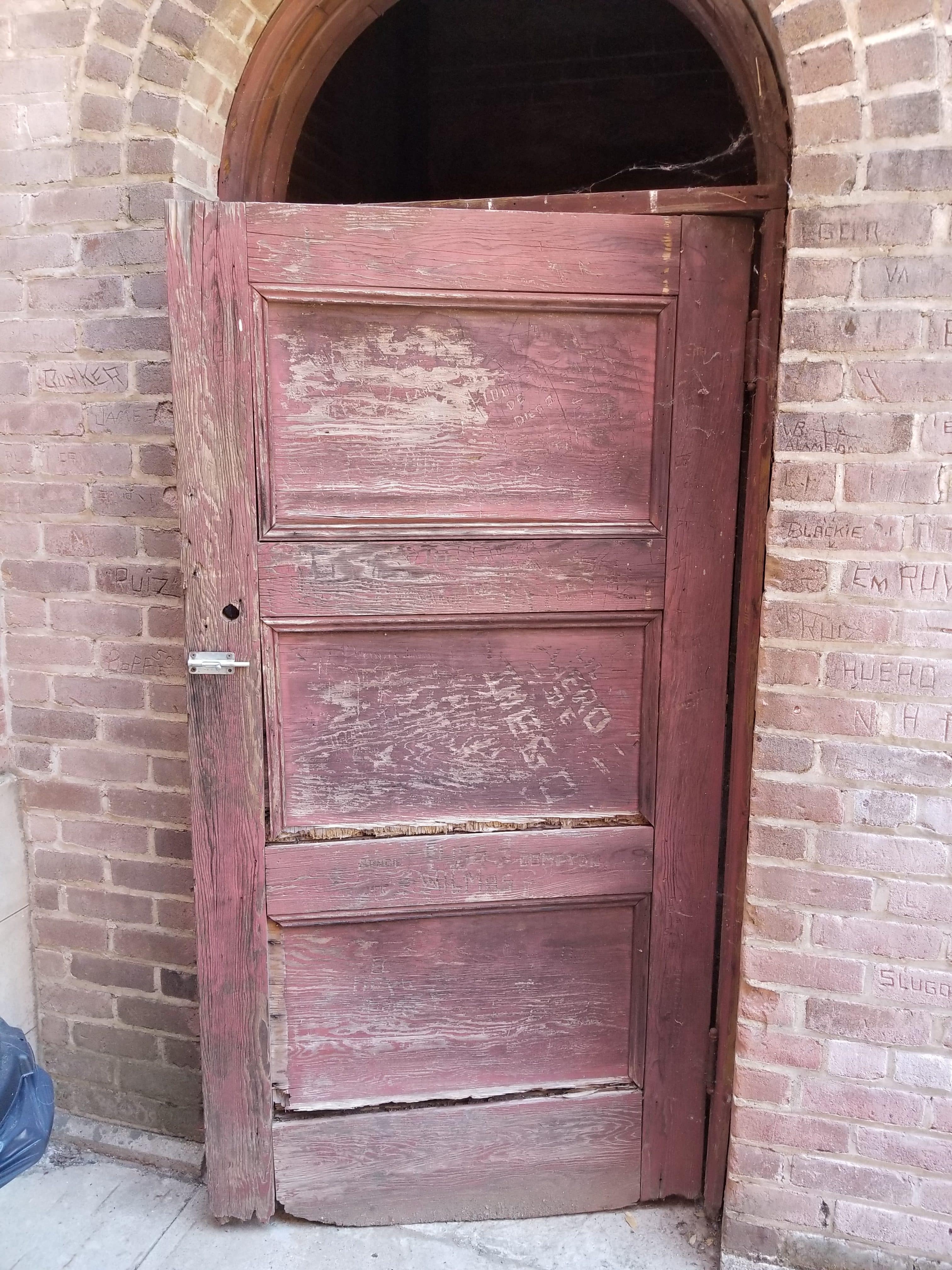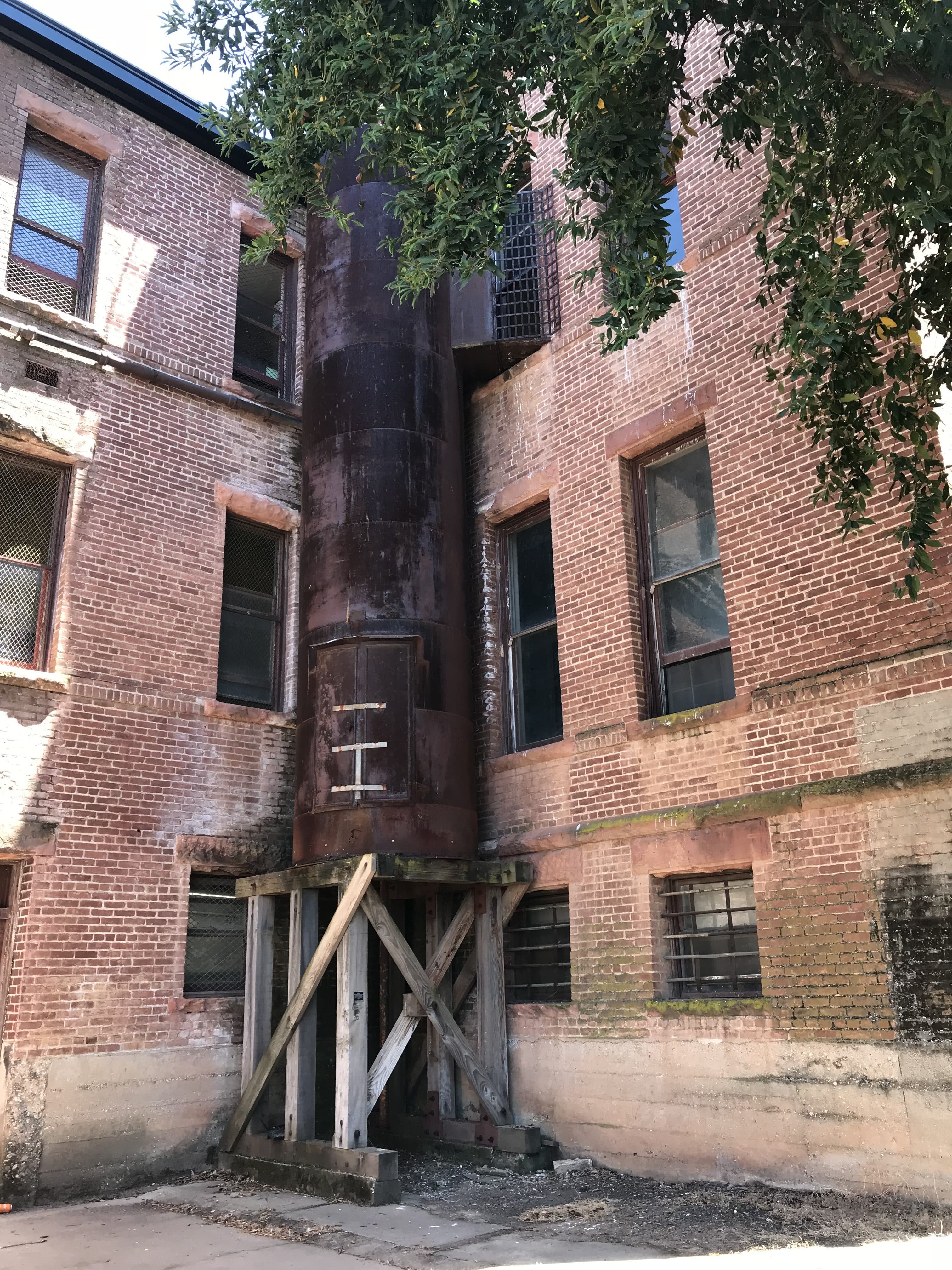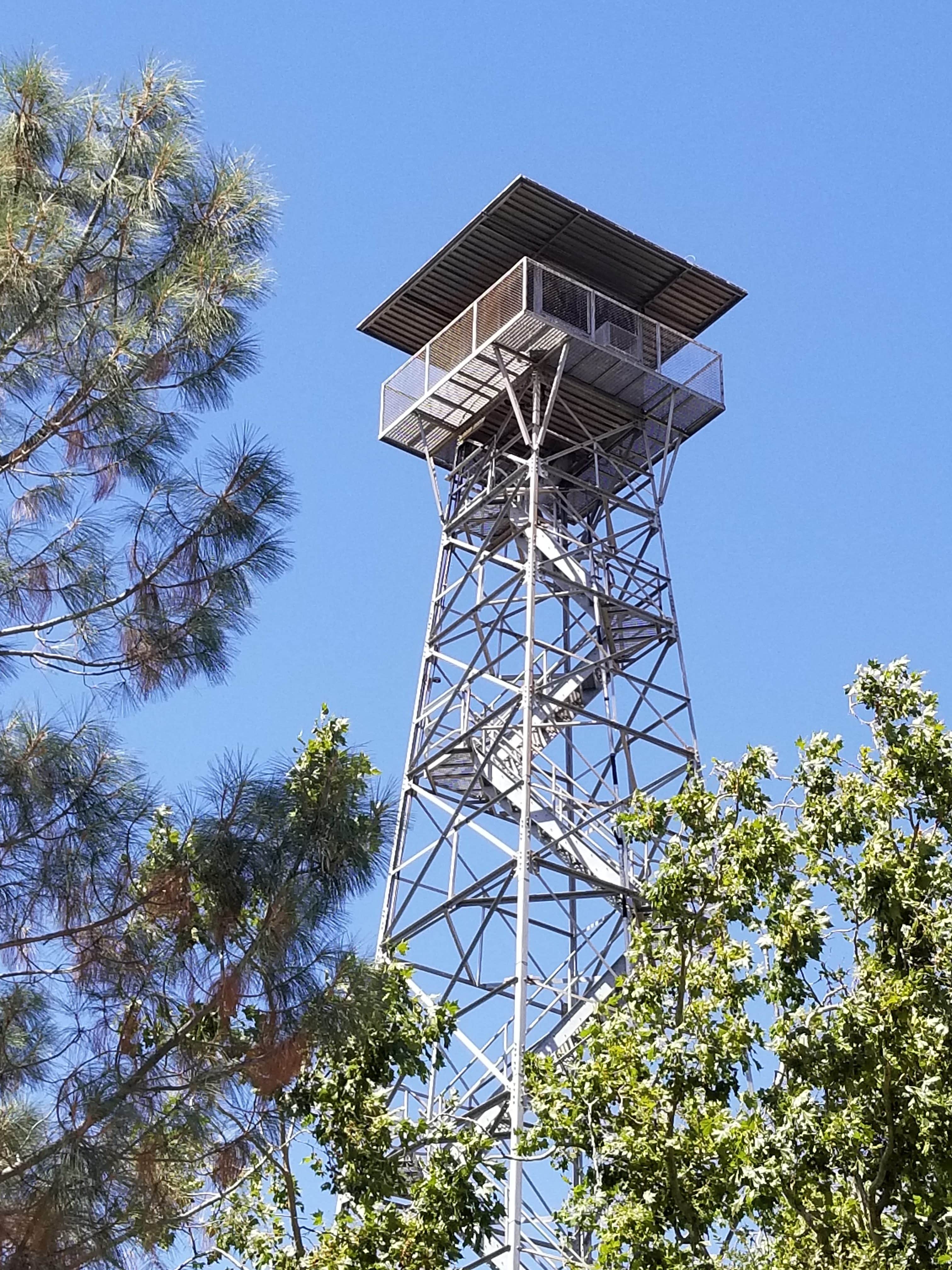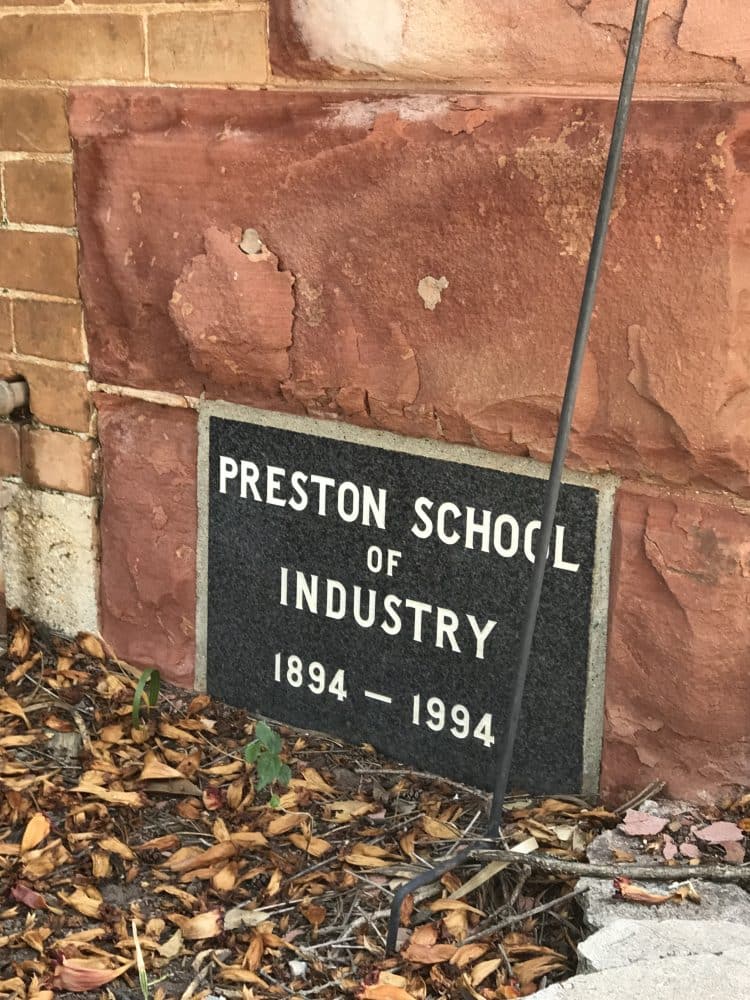 ---
Frequently Asked Questions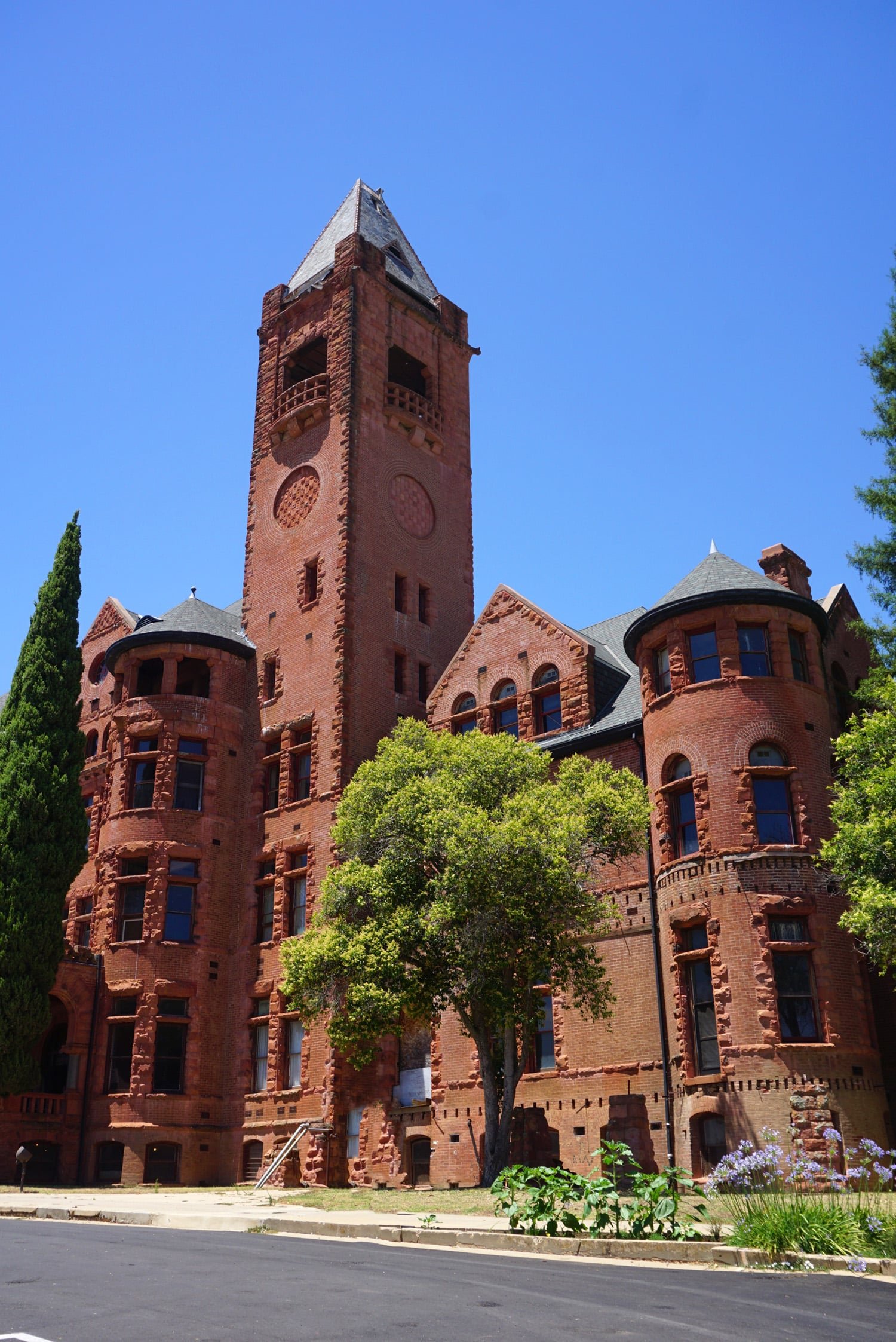 Can I Tour Preston Castle?
Yes! The Preston Castle Foundation offers both guided and self-guided public tours on weekends (check the website for tour times and availability.) Private tours are also available, and the castle may also be booked for private photo/video shoots, paranormal tours (both public and private), and other events.

If you opt to take the guided tour, knowledgeable guides will share captivating stories, anecdotes, and historical context to help you fully appreciate the significance of each room and artifact. The Preston Castle Foundation has gone to great lengths to preserve and restore these spaces, ensuring that visitors can experience the rich history of the castle in all its haunting beauty.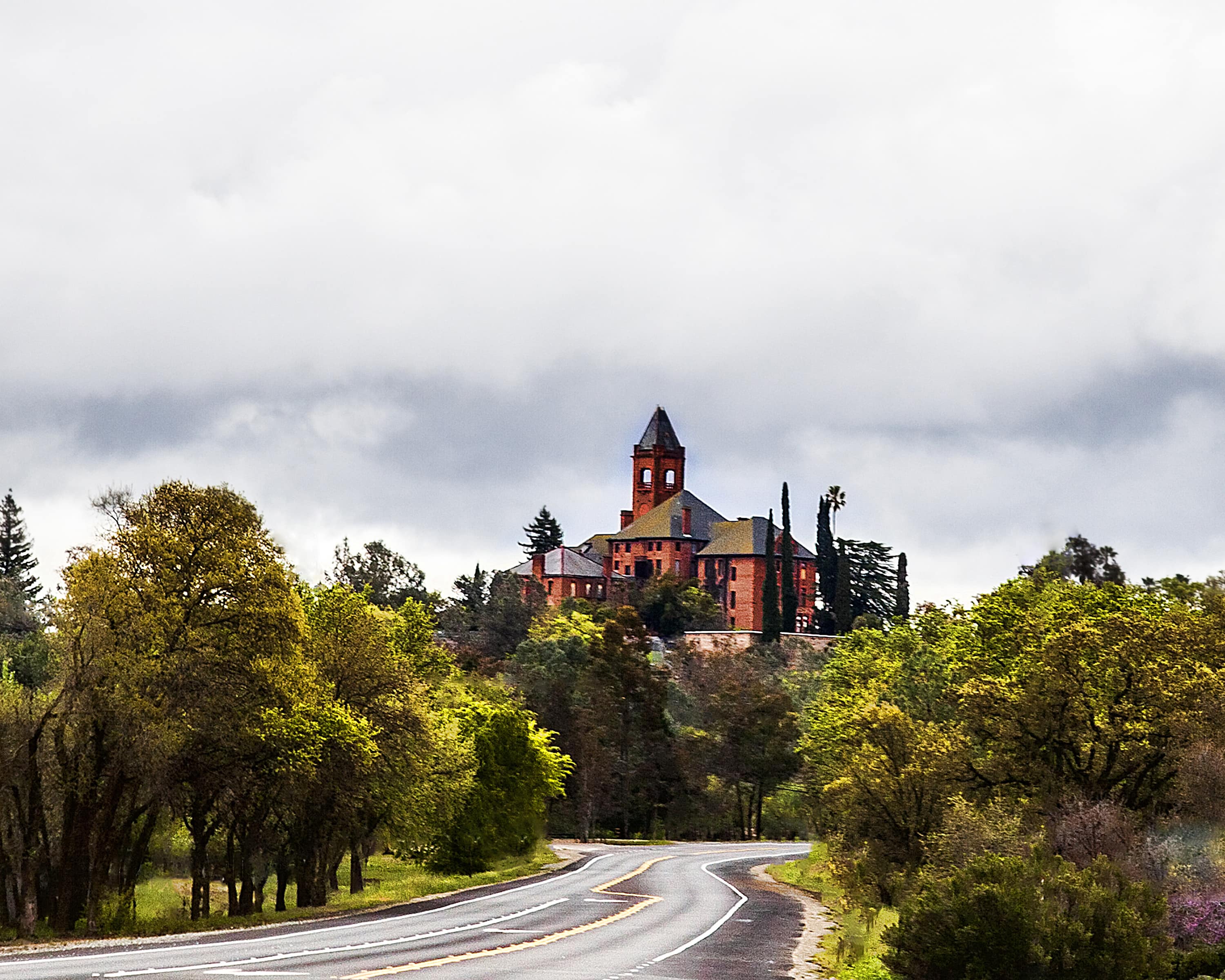 Where is Preston Castle Located? Is it Hard to Get to?
Visiting Preston Castle is a breeze! Located in the city of Ione, a little over an hour's drive from Sacramento, Preston Castle is easily accessible by car, with a parking lot available right in front of the castle. Make sure to purchase your Preston Castle tour tickets in advance to secure your spot, as tours can fill up quickly, especially during the peak season.
What is the Preston Castle Haunt?
If you're a haunted house fan, you are going to LOVE the Preston Castle Haunt!

Every October, Preston Castle plays up its haunted reputation by hosting one of the largest haunted house attractions in the state. The haunt is open almost every Friday and Saturday night during the month of October and is a fundraiser for the Preston Castle Foundation, with proceeds going towards castle restoration efforts.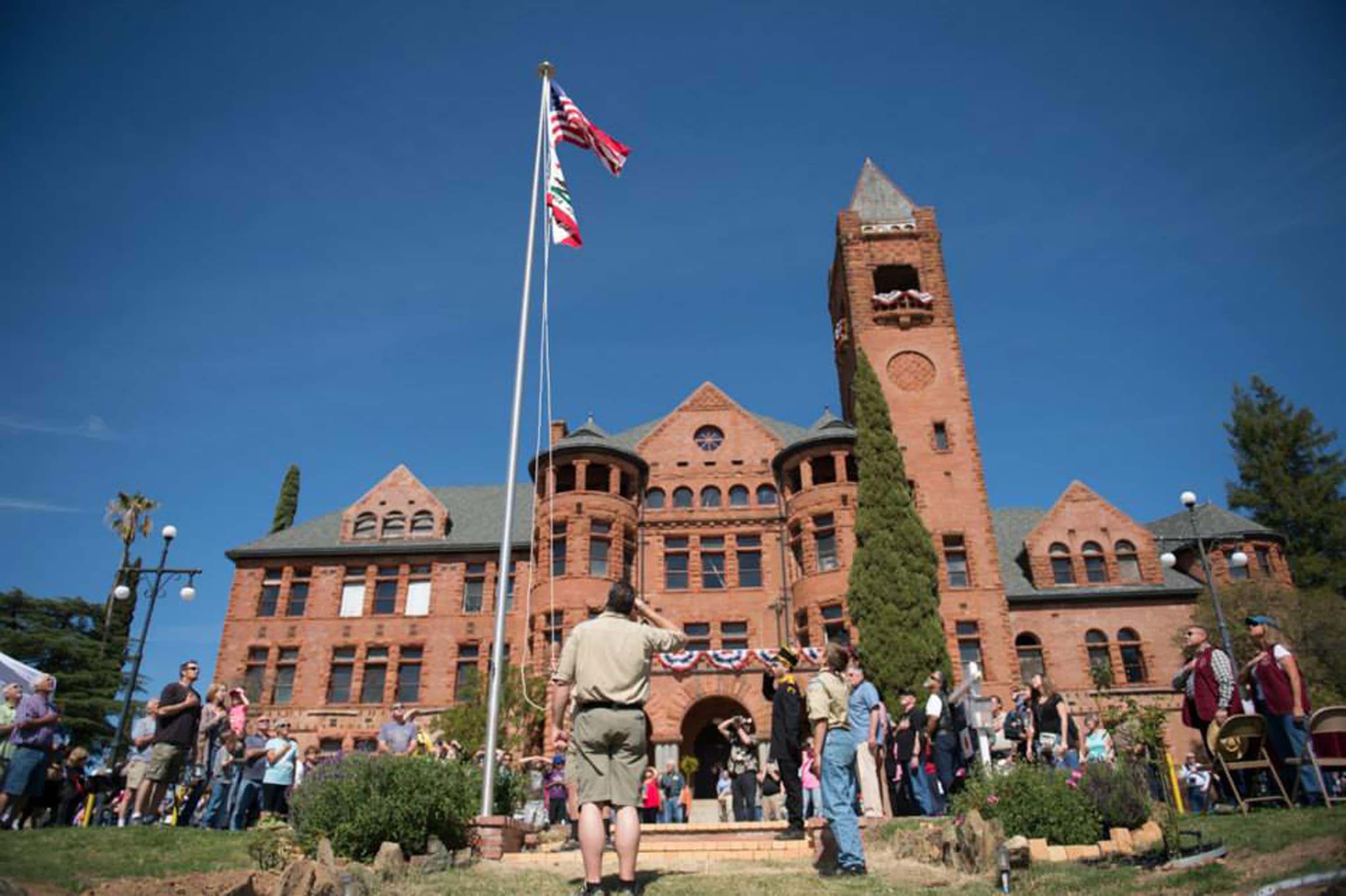 What Other Events Are Held at Preston Castle?
Preston Castle is home to many public and private events each year including the annual Vines & Steins evening, Photographer's Day, Spring Craft Faire, and Christmas at the Castle. You can get more information about events here.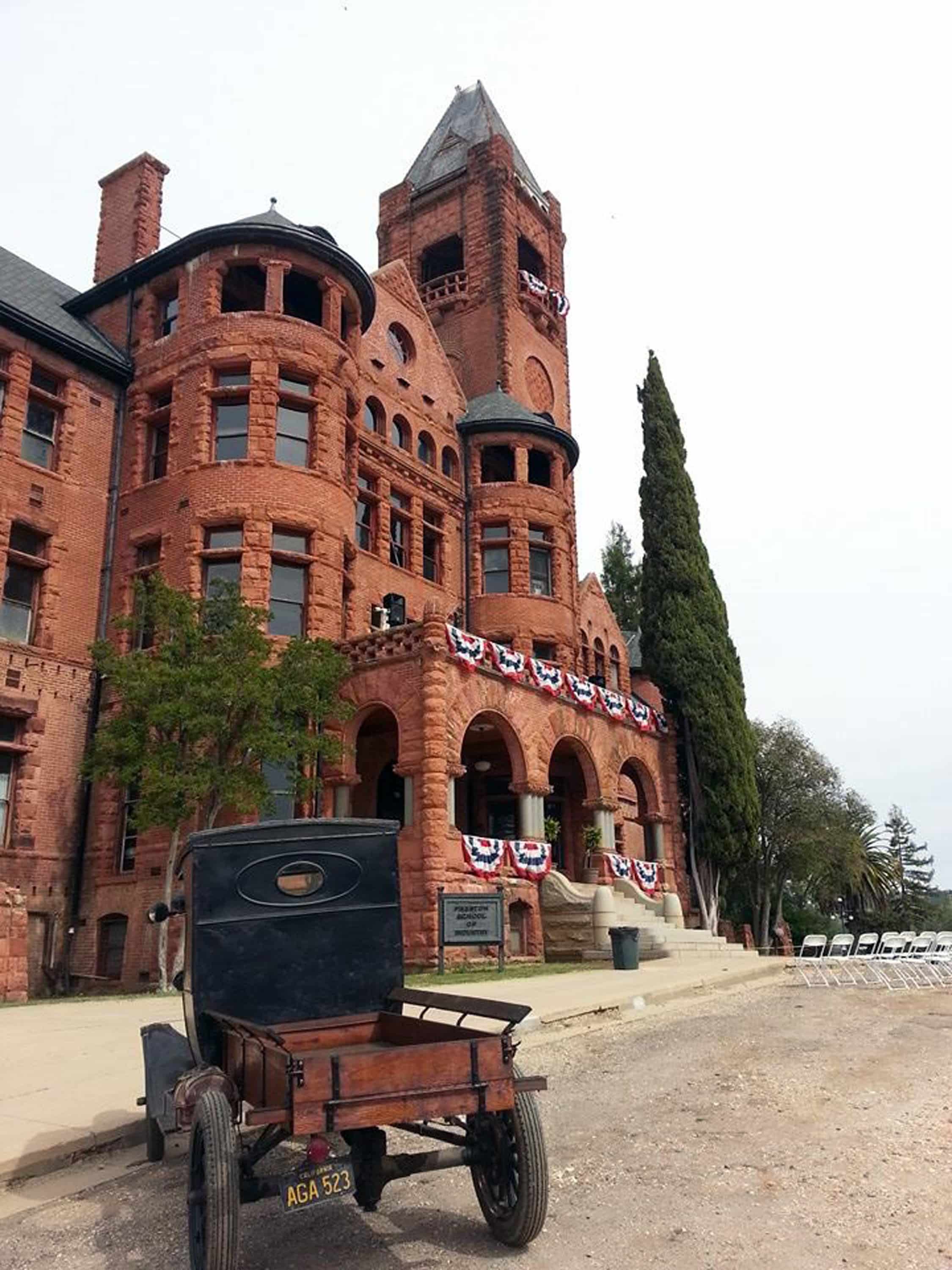 Preston Castle offers a unique and unforgettable experience for everyone, from history lovers to thrill-seekers. If you're a history buff, an architecture enthusiast, or a paranormal investigator (or a combo of the three!), a tour of Preston Castle offers something for everyone. Don't miss the chance to explore this extraordinary site and uncover the stories that linger within its walls!
Whether you want to learn about the lives of former juvenile offenders of the Preston School of Industry or come face-to-face with the spirits that are said to wander the halls, you won't be disappointed!

---
Check Out These Other Travel Ideas!
---
Pin This Destination for Later!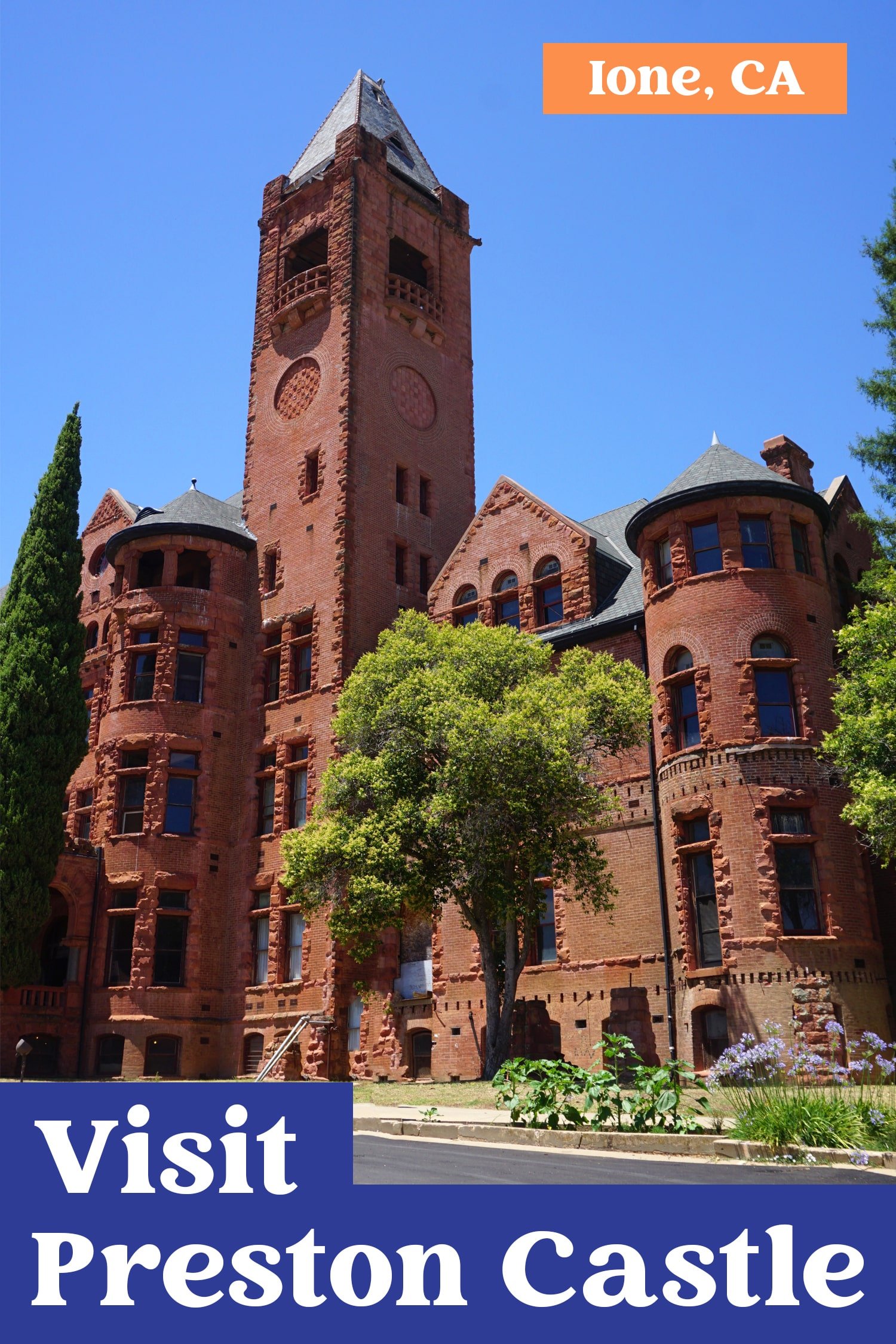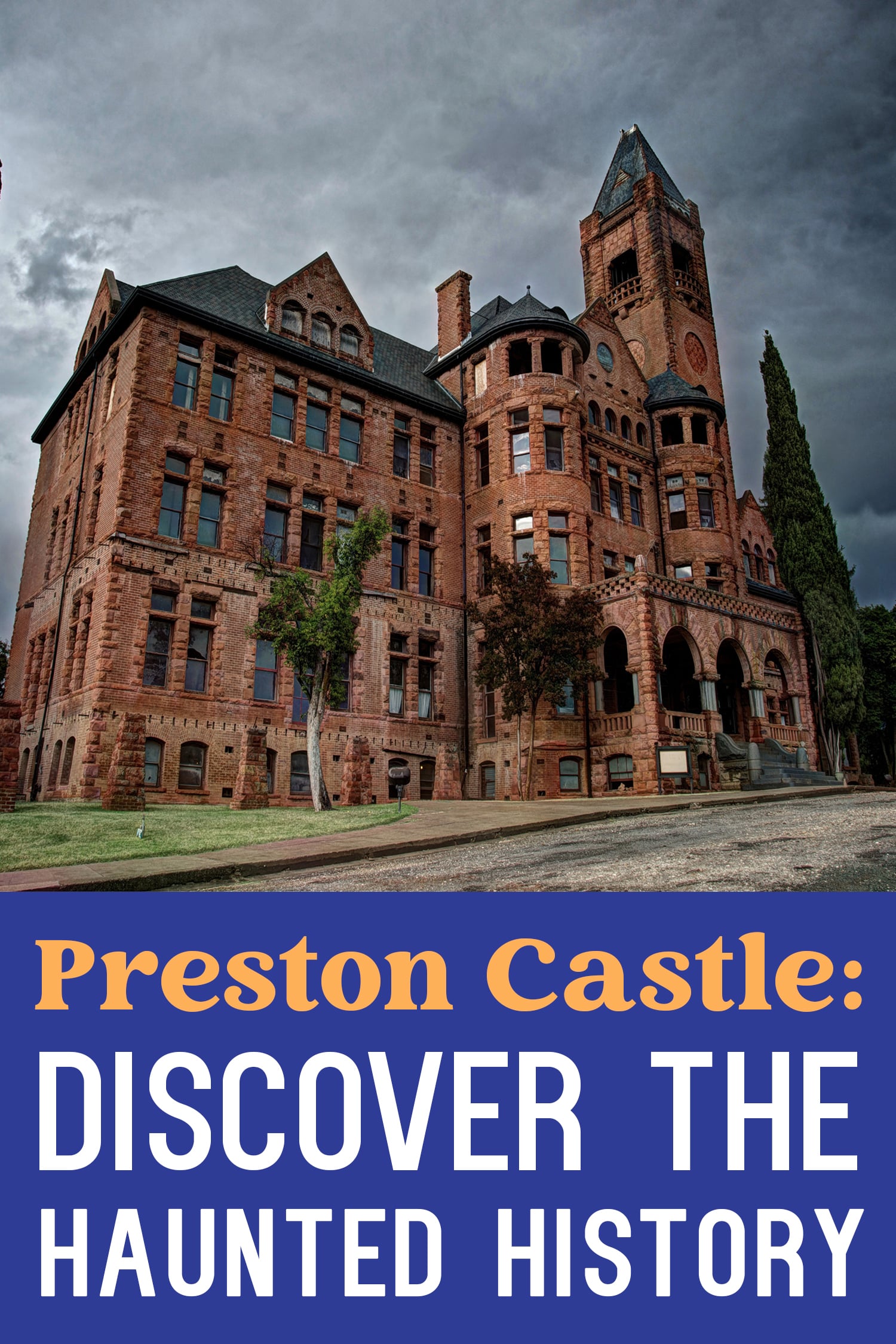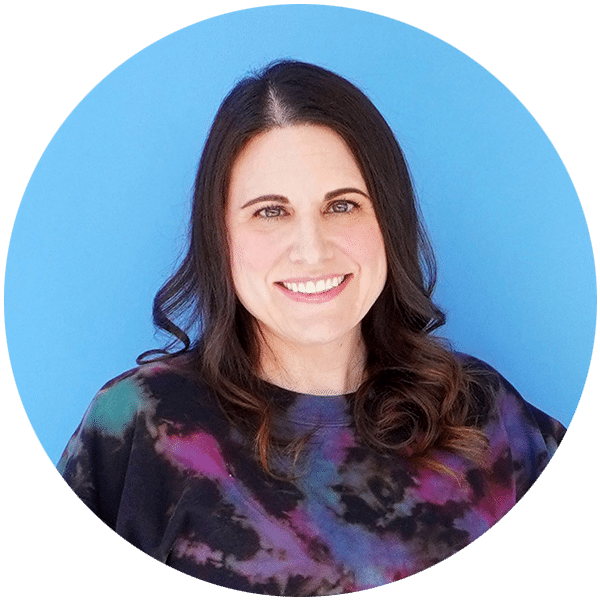 Heidi Kundin has captivated the hearts of millions with her colorful and inspiring approach to crafting, celebrations, and family fun. With over 15 years of experience, Heidi's website has become a must-visit destination for those seeking quick and easy creative ideas and last-minute solutions. Her warm personality shines through her posts, inviting readers to join her on a creative journey that's fun, rewarding, and achievable.