Back to School Word Search Printable
This post and its photos may contain affiliate links. As an Amazon associate I earn from qualifying purchases. If you make a purchase through these links, I may receive a small commission at no extra cost to you!
This printable Back to School Word Search puzzle is a fun activity for kids of all ages! Great for teachers, families, class parents, room moms, Scout leaders, and more! The perfect back-to-school activity for the first day of school!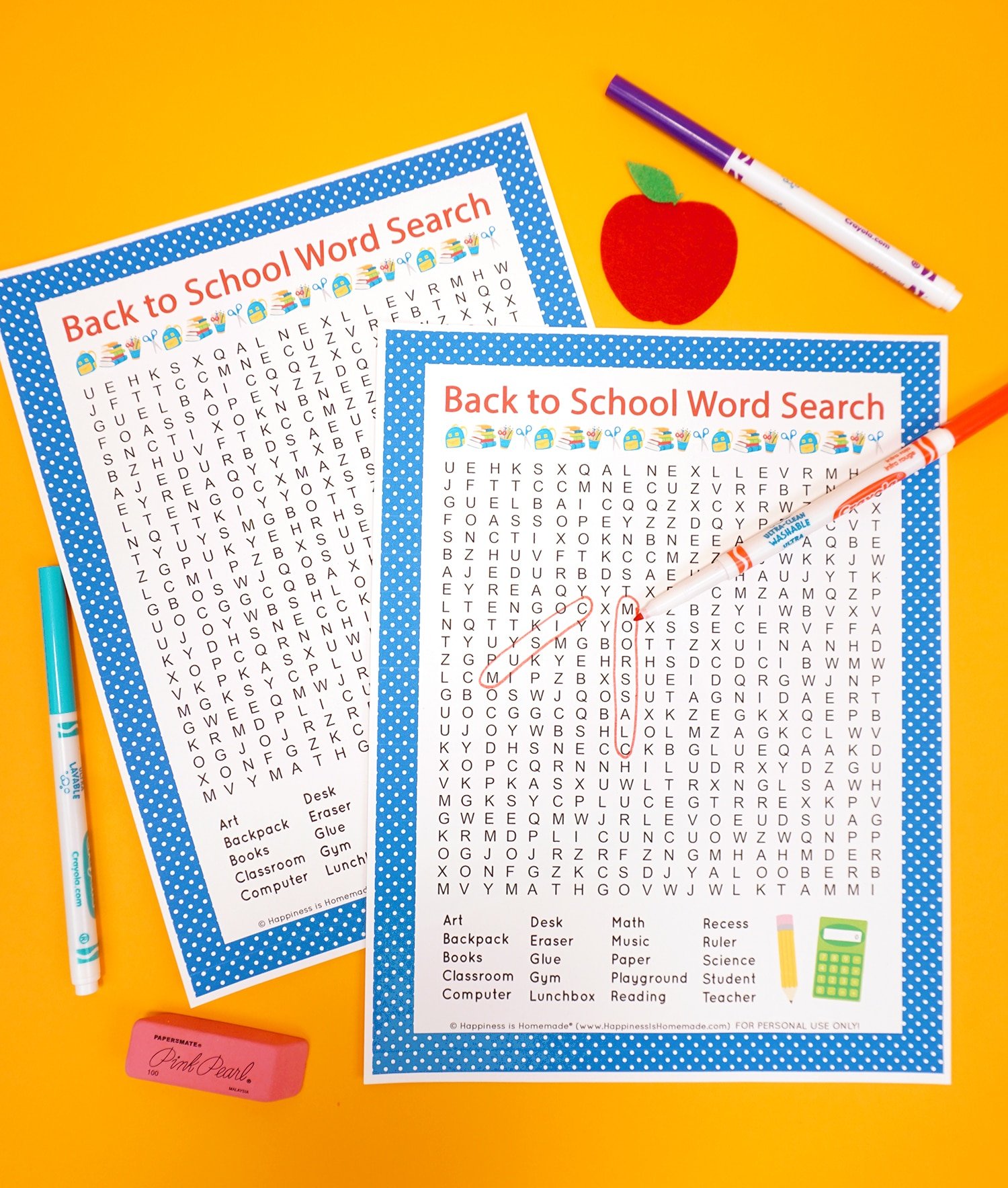 This post may contain affiliate links. I will receive a small commission from these sales at no additional cost to you!
We love our free printable word puzzles around here, and since Back to School is just around the corner (eek!!!), that means it's time for another super fun word search printable! We're celebrating the first day of school with this awesome Back to School word search, perfect for elementary school children and older – even the grown-ups will want to get in on the fun! Seek and find twenty Back to School-themed words in this free printable word search puzzle.
Word search puzzles also have proven benefits that aid in memory retention, word recognition, and vocabulary reinforcement. Not only that, but they're super fun, too! So don't let going back to school be stressful, use this free printable as a fun prep worksheet for your class or extra practice at home. And, if you're a homeschool family looking for even more handy printables, check out our extensive collection of homeschool materials, organization tips and tricks, and more!
(Hint: words can be found forwards, backward, up, down, and diagonally!)
You May Also Like These Free Printables & MORE:
What Are the Benefits of Word Search Puzzles?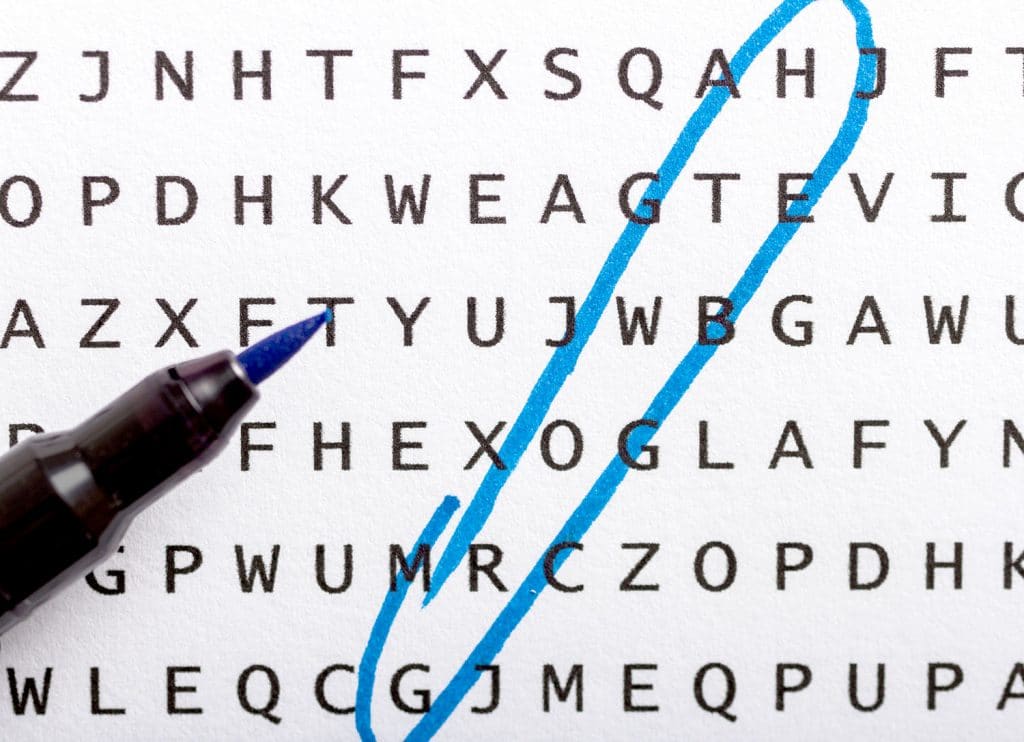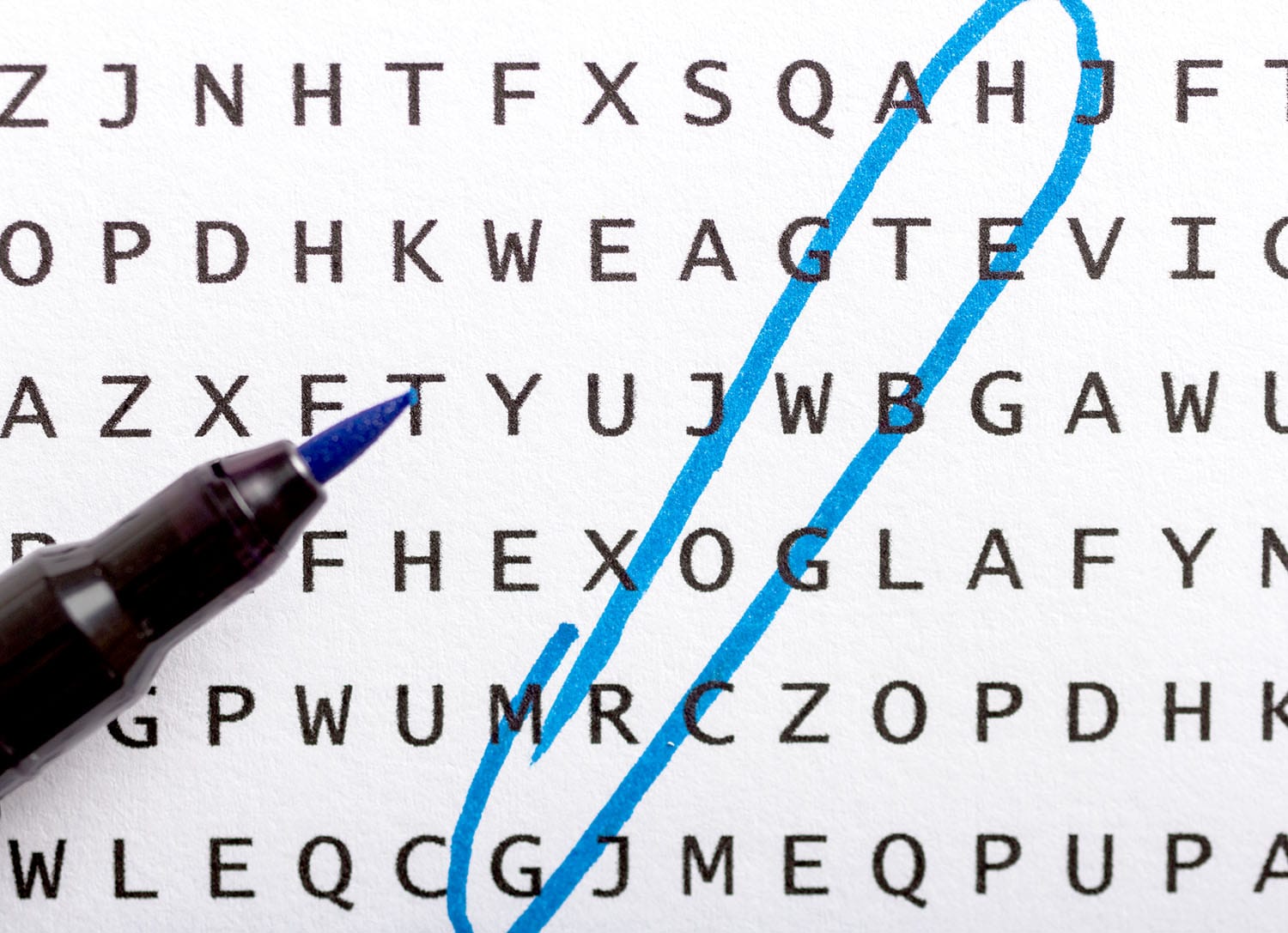 Word search puzzles are a great workout for your brain! Word searches aid and assist with word recognition by helping the brain filter letters into recognizable patterns which in turn helps you to find order and determine meaning. These same puzzle-solving skills can translate to other areas of your daily life by boosting communications skills, increasing vocabulary, and helping to keep your mind mentally sharp.
Word searches are also beneficial in helping with spelling, language, and teaching children how to assess context clues. Word searches and other similar puzzles have also been proven to help increase memory retention and concentration in people of all ages. Not to mention that they're lots of fun, too!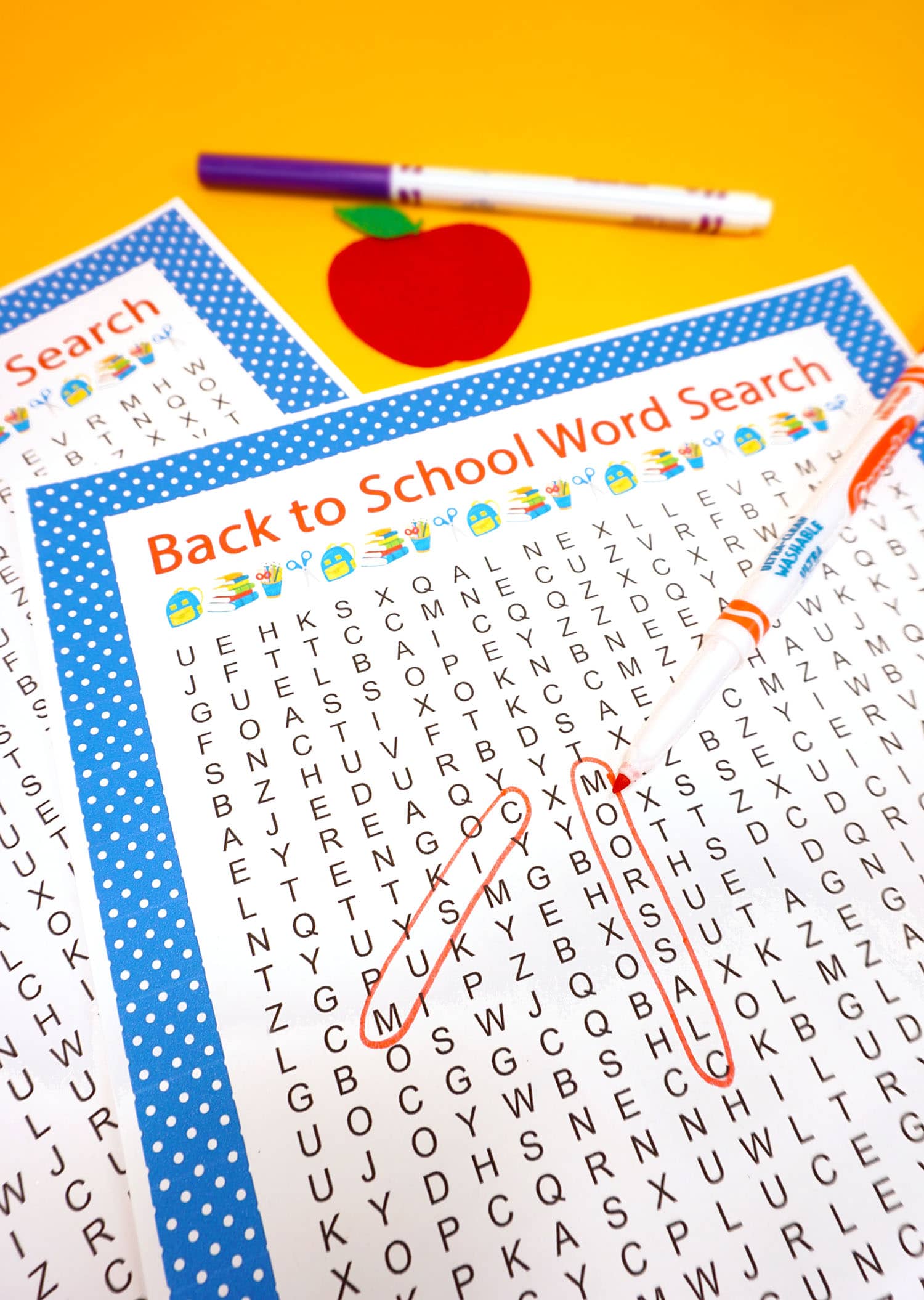 Do your best to find school words backward, forwards, up, down and horizontally! A fun, visual processing activity that challenges word recognition and promotes fine motor skills. These back to school word searches are so easy to incorporate into lesson plans, and are a great activity to celebrate the new school year. Challenge yourself to see how many hidden words you can find, and for bonus points – have your new students race against the clock to find each one of these school-related words.
---
Get the Free Back-to-School Word Search Here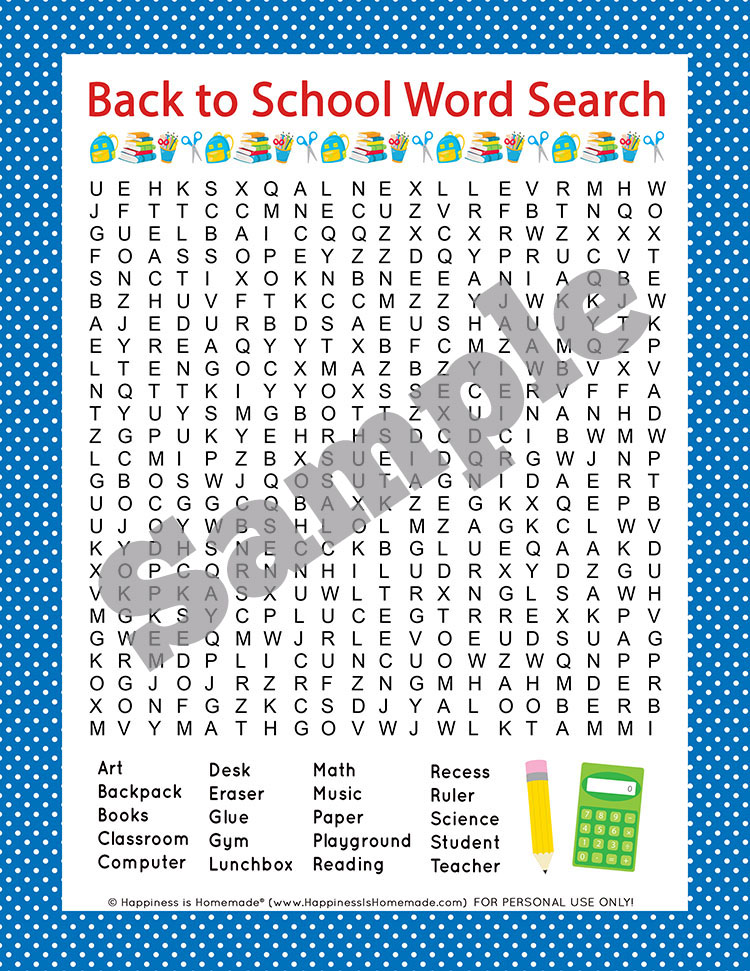 To get the Back-to-School Word Search, enter your name and email address into the form below and click the "GET IT NOW" button!
Files are for PERSONAL USE ONLY!
Can't find the download form? Having issues with the file? Check out our Digital Downloads FAQ page for answers to the most common troubleshooting questions!
Please note that during times of heavy website traffic, download forms may take a little longer to load than the rest of the page. Please allow up to 1-2 minutes for everything to load completely.
---
WANT MORE BACK TO SCHOOL GAMES & ACTIVITIES? GRAB OUR MEGA BUNDLE!
We had so much fun finding and seeking all of these fun school-related words! My boys' favorite word was "recess", of course!
This free printable word search puzzle was the best way to keep the kiddos busy and enjoying some quiet time, while still enjoying the learning process. When I asked the kids what we should do next, the answer was "MORE fun school printables!" So, we'll definitely be making more of these word search templates to enjoy next year, too.
This school-themed word search will definitely be a huge hit with kids of all ages, and it's the perfect First Day of School activity for your children, students, or Scout troop!

Check Out These Other Back-to-School Ideas!
Pin this School Word Search for Later!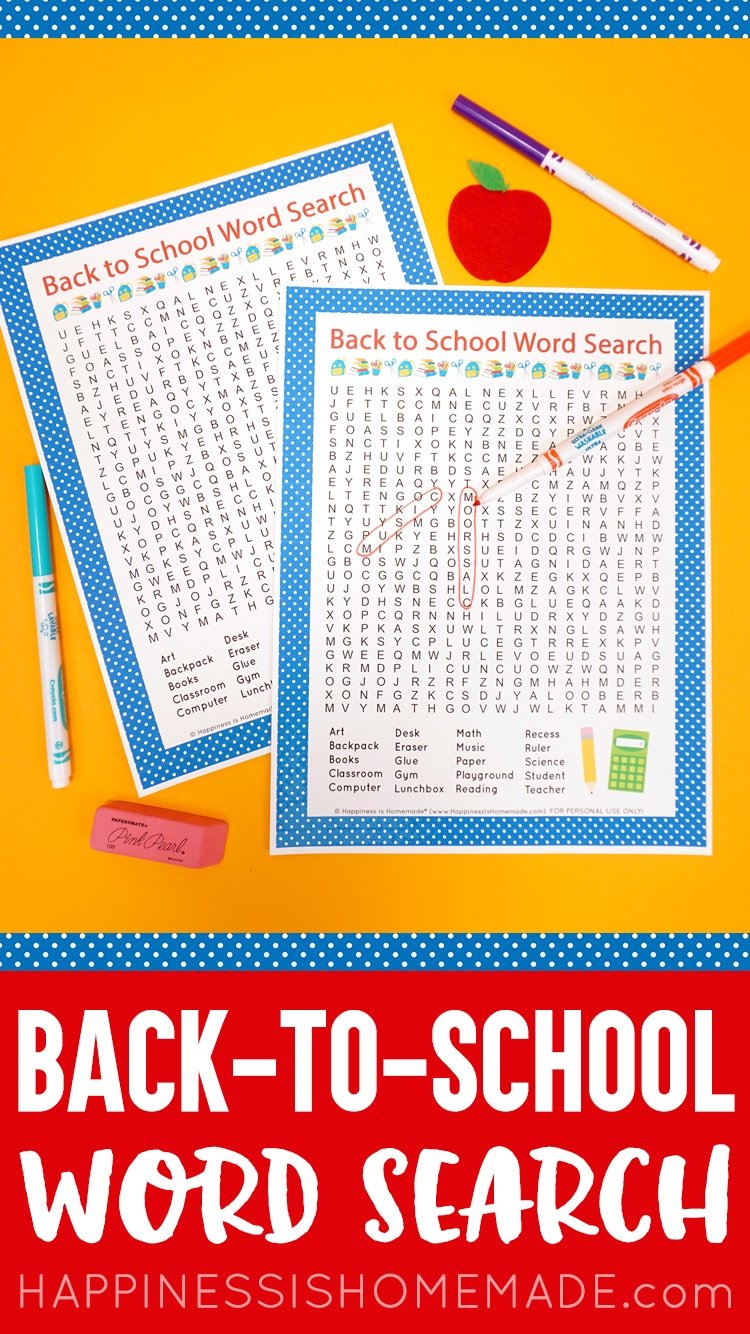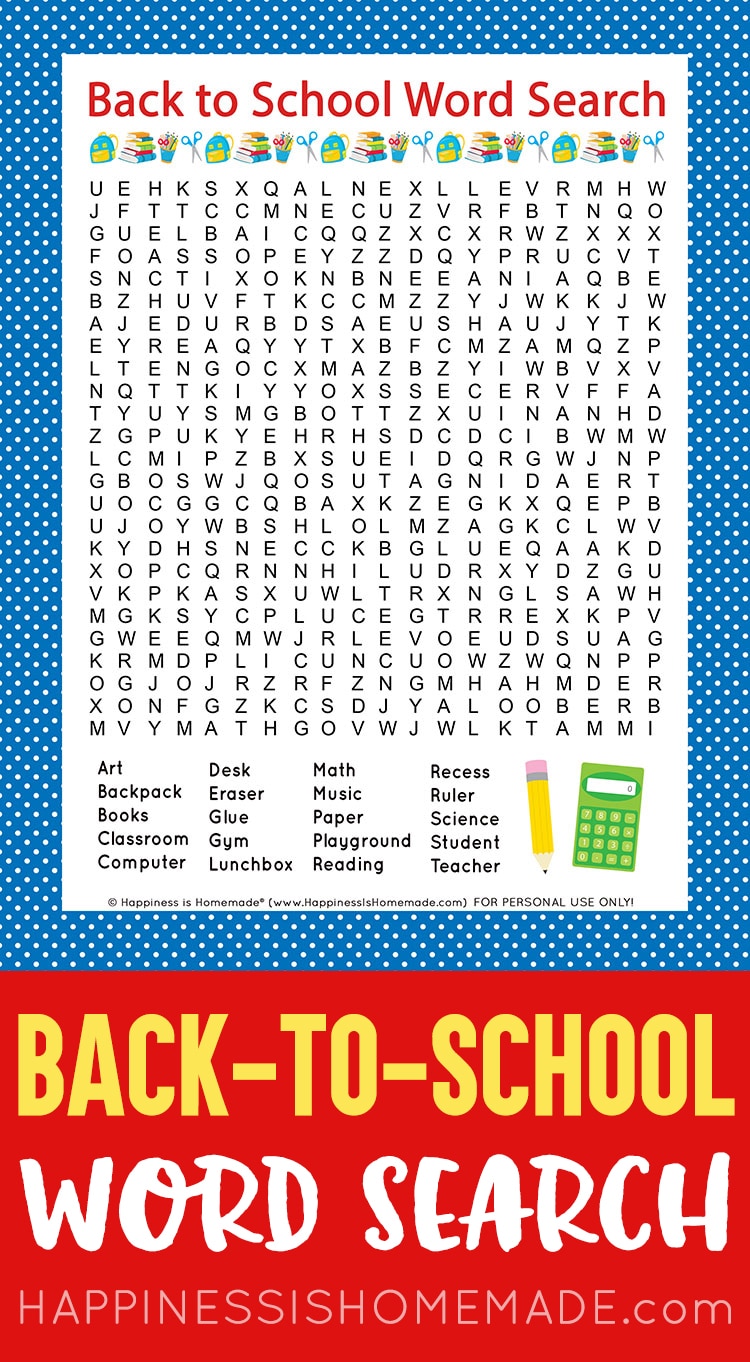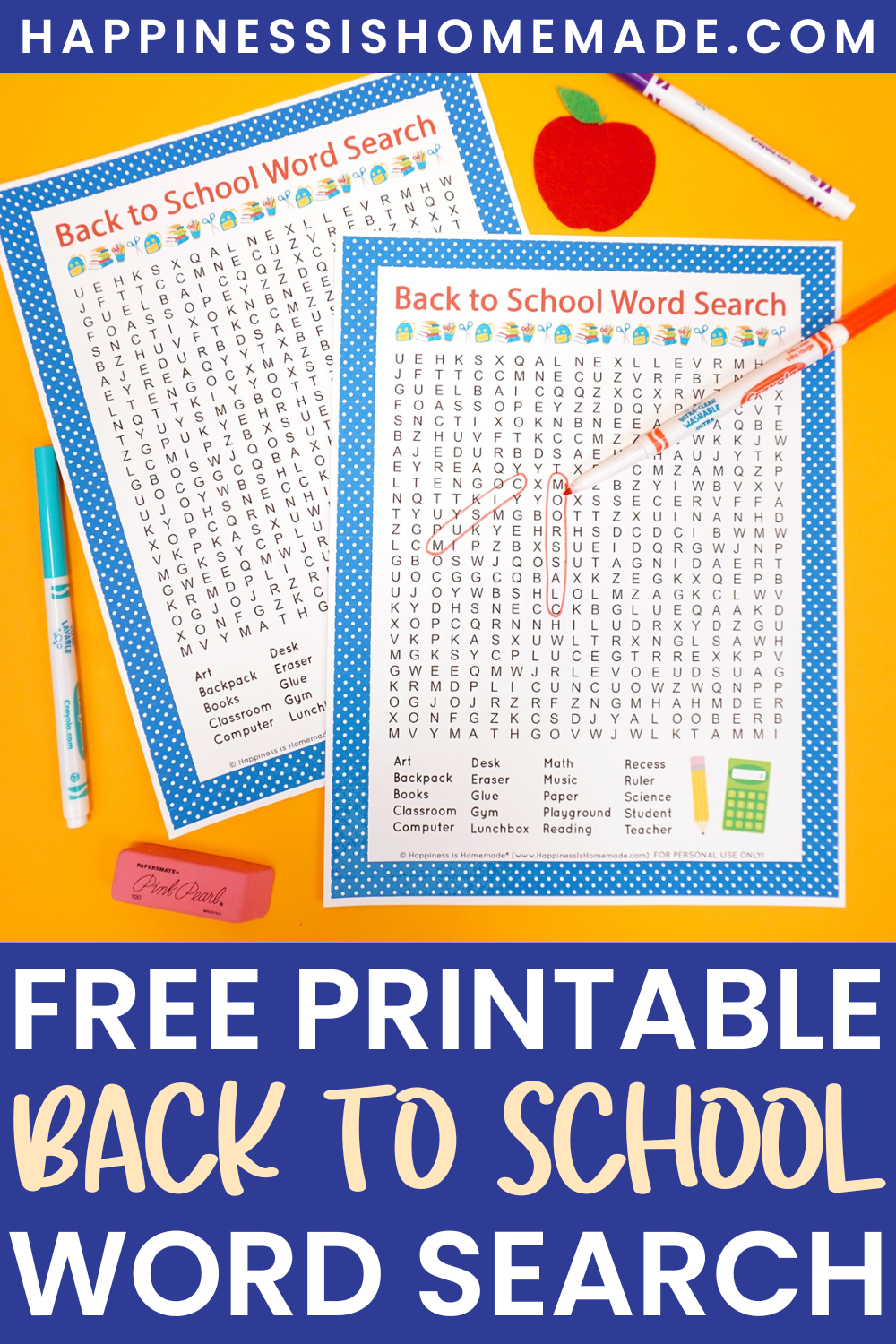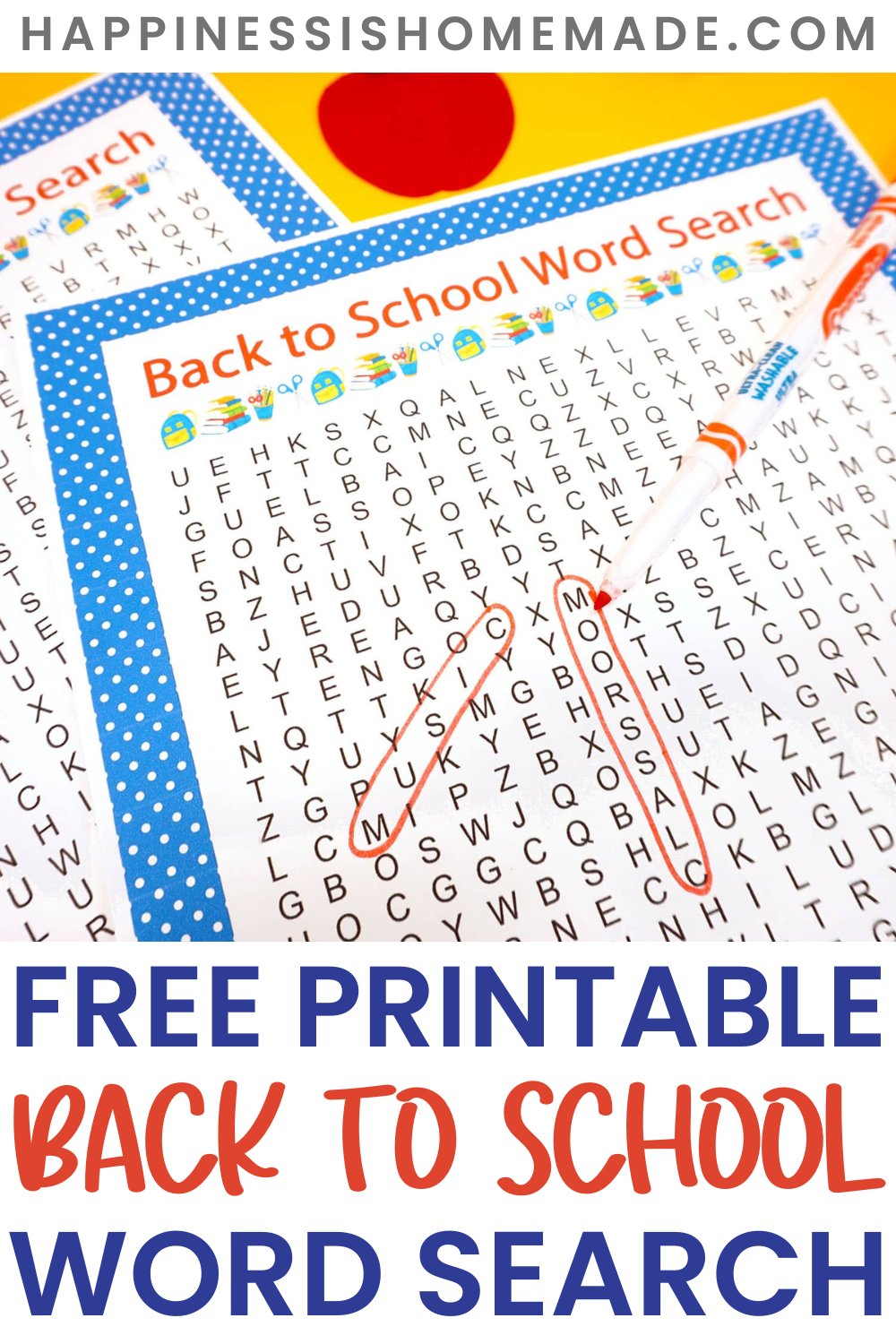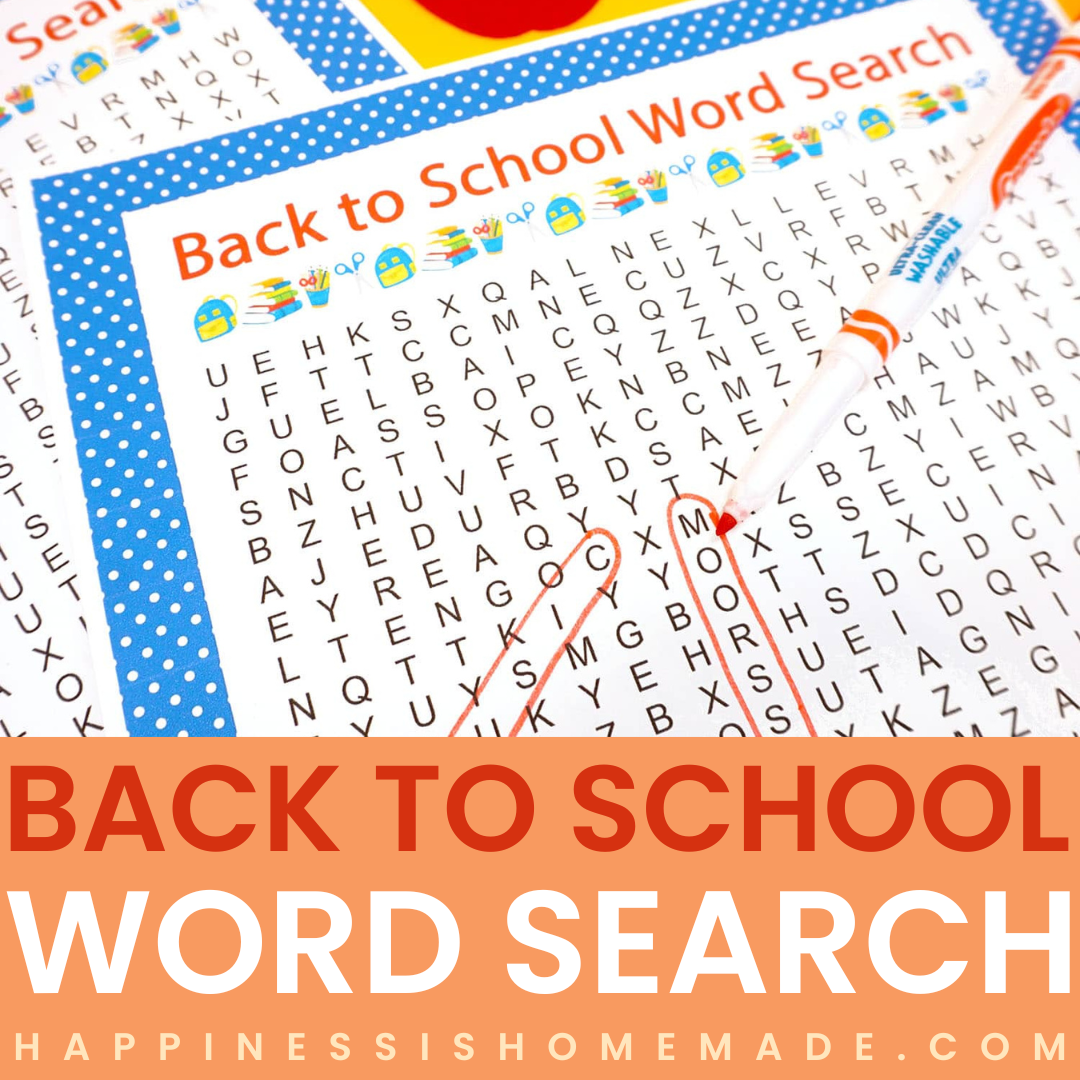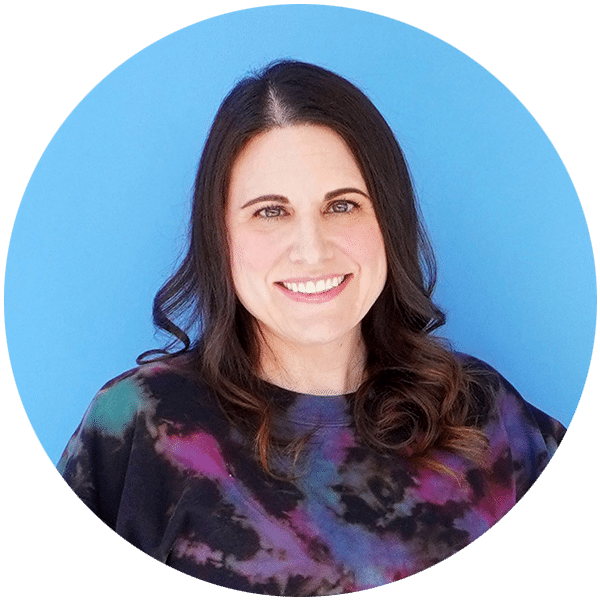 Heidi Kundin has captivated the hearts of millions with her colorful and inspiring approach to crafting, celebrations, and family fun. With over 15 years of experience, Heidi's website has become a must-visit destination for those seeking quick and easy creative ideas and last-minute solutions. Her warm personality shines through her posts, inviting readers to join her on a creative journey that's fun, rewarding, and achievable.