Cheap & Easy LEGO Storage Organizer
This post and its photos may contain affiliate links. As an Amazon associate I earn from qualifying purchases. If you make a purchase through these links, I may receive a small commission at no extra cost to you!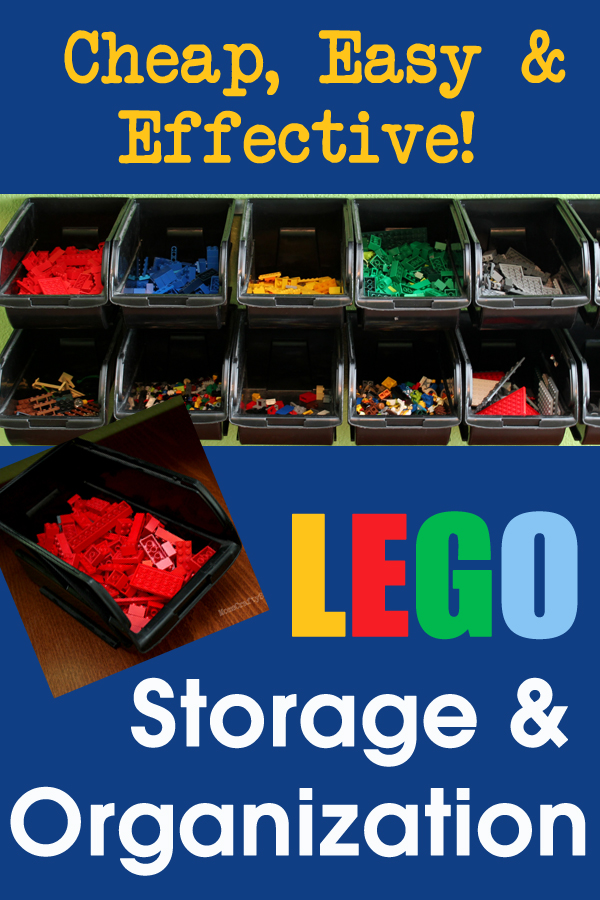 My seven-year-old is a LEGO fanatic, and over the last couple of years we have amassed a huge collection of them. If you've ever stepped on a LEGO in bare feet then you know the importance of having someplace safe, secure, and off the floor to store and organize the little buggers.
We've tried practically every product on the market that's designed for Legos (okay, so technically I'm pretty sure that the plural of LEGO is just LEGO, but that sounds awkward to me, so I'm sticking with "Legos"), and nothing was cutting it. All of the Legos would inevitably end up in a pile or a single oversized bin on the desktop, which led right back to them being all over the floor. Ouch!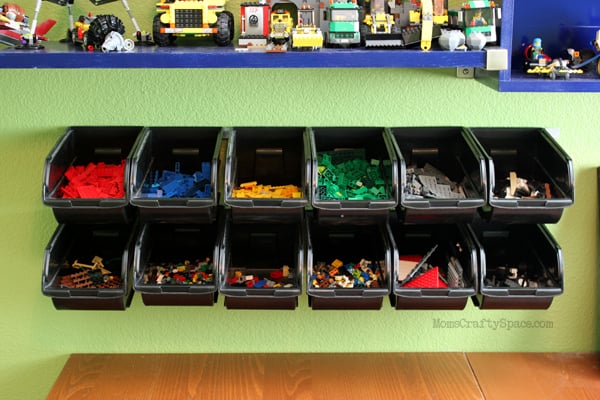 We were desperate for a solution that would work for us, so we stopped looking at toy stores and specialty catalogs and turned to our neighborhood do-it-yourself store. I'm not sure why we didn't look there in the first place! We've had these hardware storage bins in place for awhile now, but I wanted to test them out for a good length of time before I could confidently report that they work like a dream!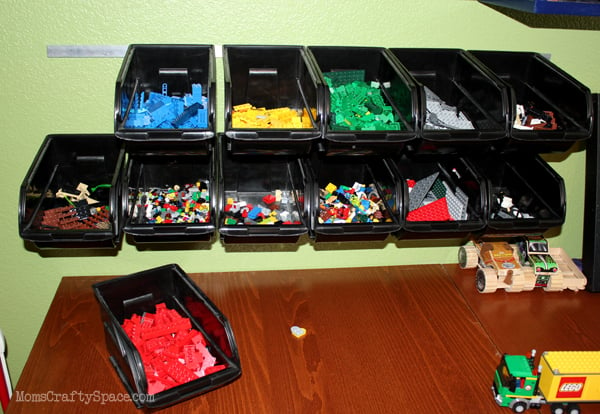 We bought several 6-packs of
black plastic hanging storage bins and the metal rail to hang them – the entire set up cost less than $50! We sorted the top row by color (red, blue, yellow/orange, green, grey, and black/brown) and the bottom row is organized by use (1-piecers, 2-piecers, mini figures, wheels, mini base plates, etc.).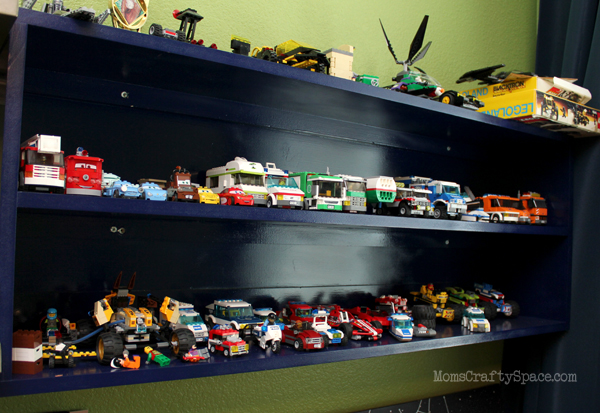 We also installed shelves above the bins so that Sawyer can display all of his favorite models. He likes to build them and display them for awhile before disassembling them and making up his own creations.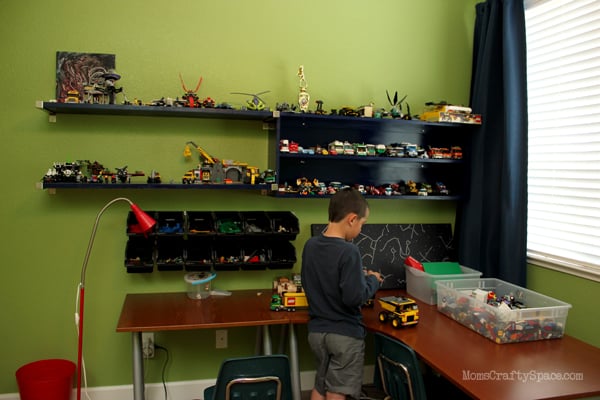 Okay, so in the big picture you can see that we DO still have a big bin of Legos on the table too. That's where Sawyer puts his recently disassembled models that are waiting to be sorted into the bins. We've actually collected so many sets now that I'm contemplating buying 12 more bins and filling up the entire wall above the table with them!

Check Out These Other Lego Ideas!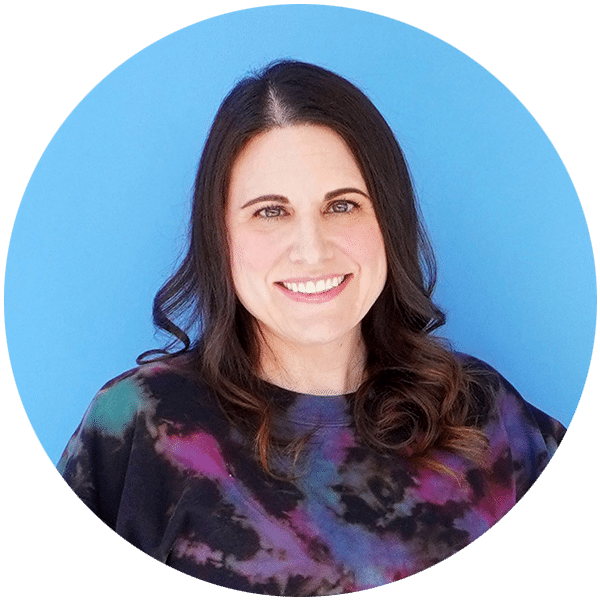 Heidi Kundin has captivated the hearts of millions with her colorful and inspiring approach to crafting, celebrations, and family fun. With over 15 years of experience, Heidi's website has become a must-visit destination for those seeking quick and easy creative ideas and last-minute solutions. Her warm personality shines through her posts, inviting readers to join her on a creative journey that's fun, rewarding, and achievable.