DIY Mug Collection Display Shelves
This post and its photos may contain affiliate links. As an Amazon associate I earn from qualifying purchases. If you make a purchase through these links, I may receive a small commission at no extra cost to you!
These DIY display shelves were custom made to show off a whimsical mug collection. The simple shelves fit snugly inside of an existing alcove.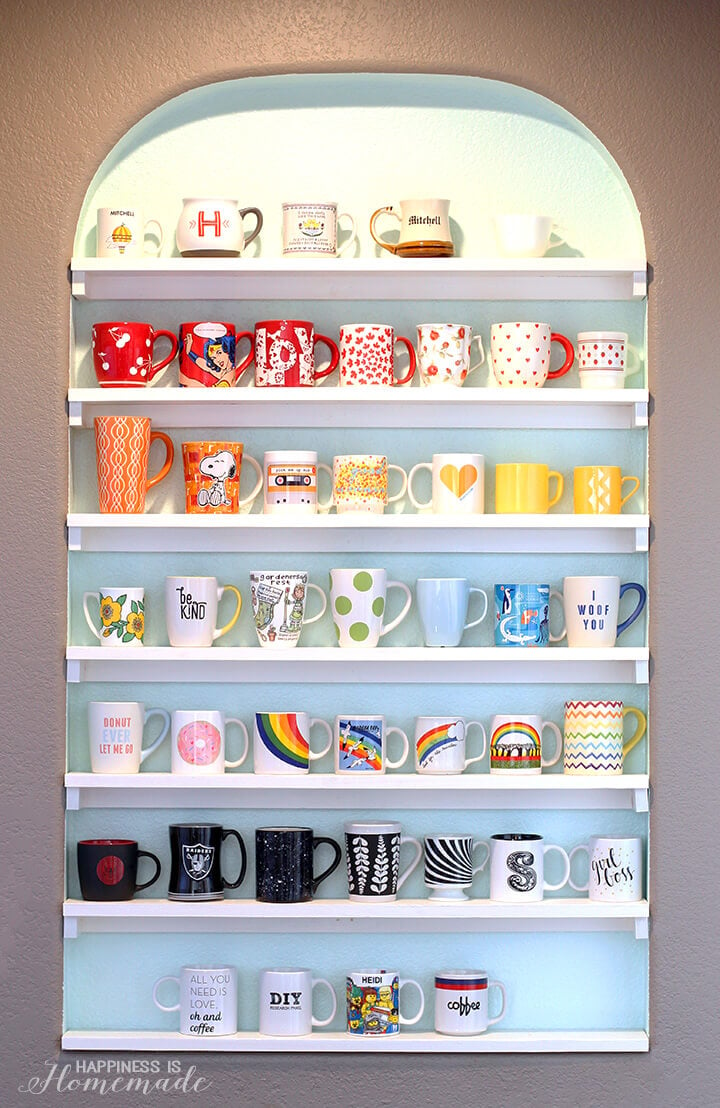 I've been collecting coffee mugs for a long time, but I've never really had enough room to display my collection. They were overflowing from our kitchen cabinets and spilling off of the shelves of the tiny mug shelf that I had installed in our kitchen. We needed a larger and more permanent space for our mug collection, so we decided to turn our shallow decorative alcove into functional storage and display shelves.
What We Used for Seven 35″ Shelves: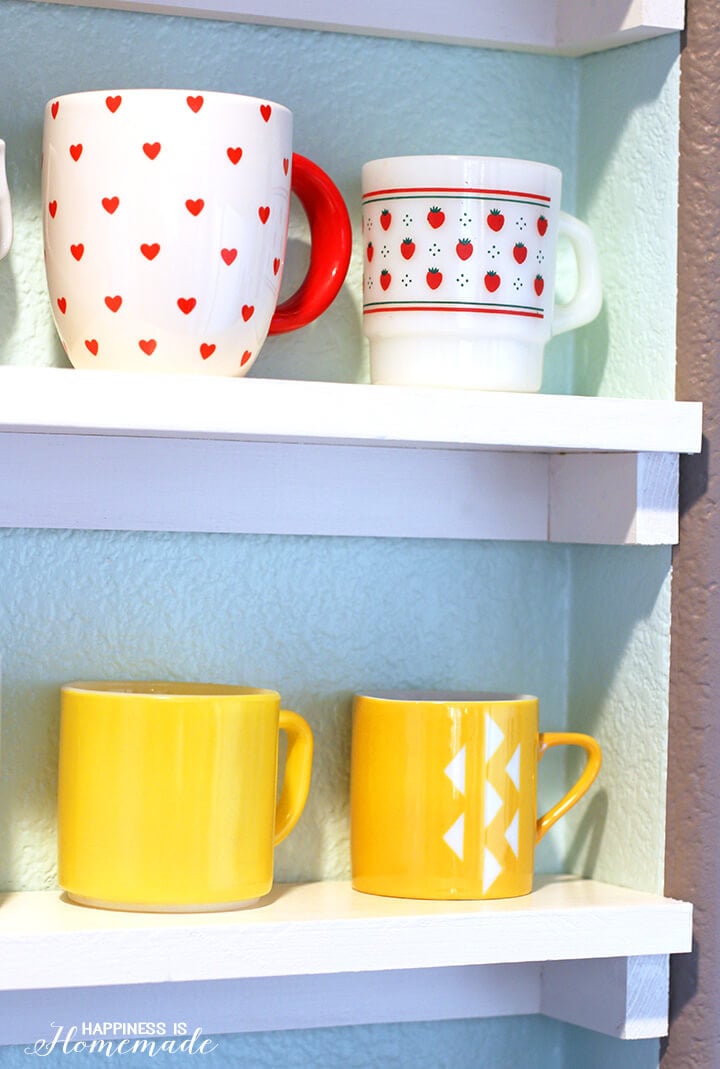 My husband used our table saw to rip the 1×6 boards into 1×4 and 1×1.5 pieces (note: a 1×6 board actually measures 1×5.5). The 1×4 pieces became the shelves and we used the 1×1.5 pieces for the ledgers. Because the alcove is arched, our shelves actually measure anywhere from 34-35″ so each shelf was individually cut, assembled with the brad nailer and 1.5″ brads, and painted before we installed them in the alcove.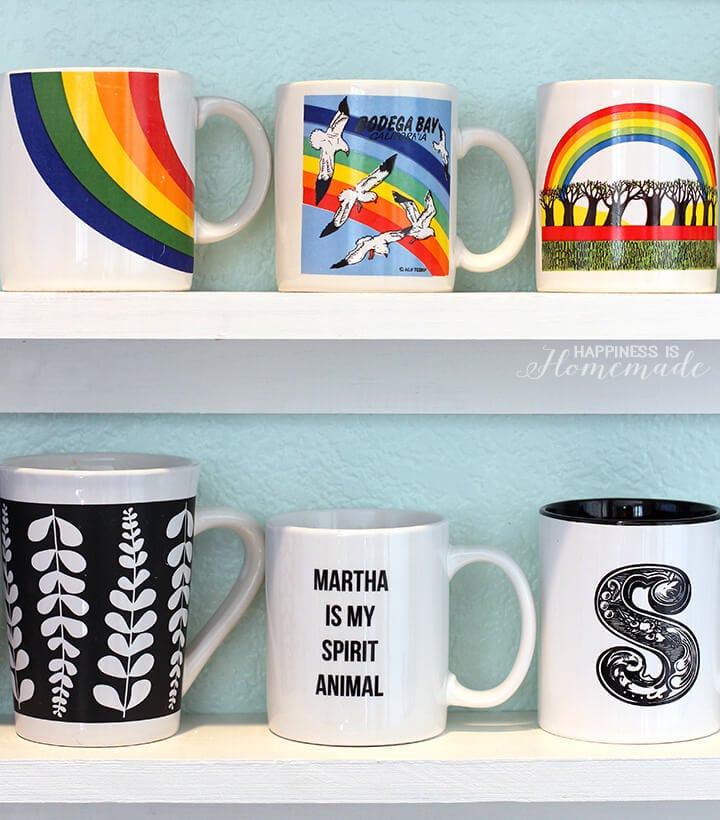 Installation was as simple as nailing the shelves to the wall using the finish nailer and 2″ finish nails. They're very sturdy, and they easily support the weight of the mugs. Don't you just love that funny "Martha is My Spirit Animal" mug? It was a holiday gift from my friends at Porch.com, and it's one of my most recent favorites.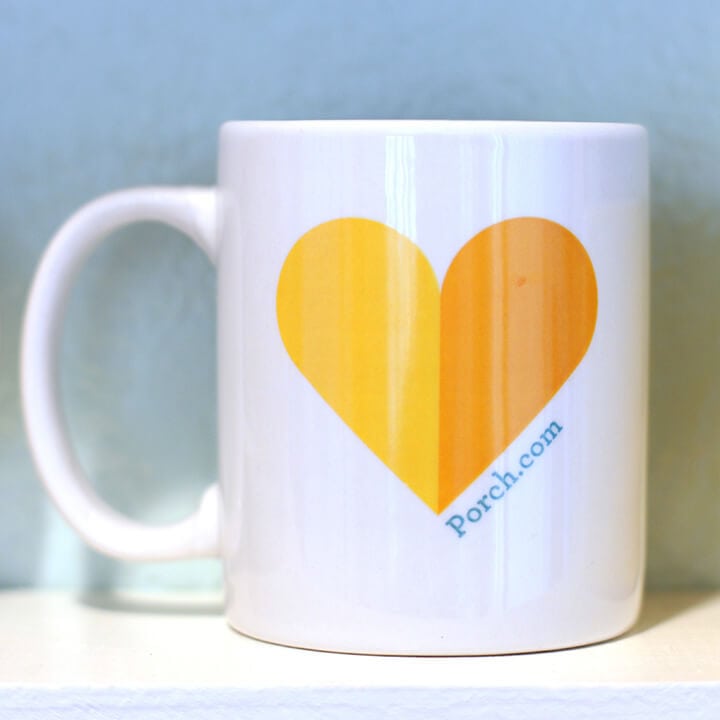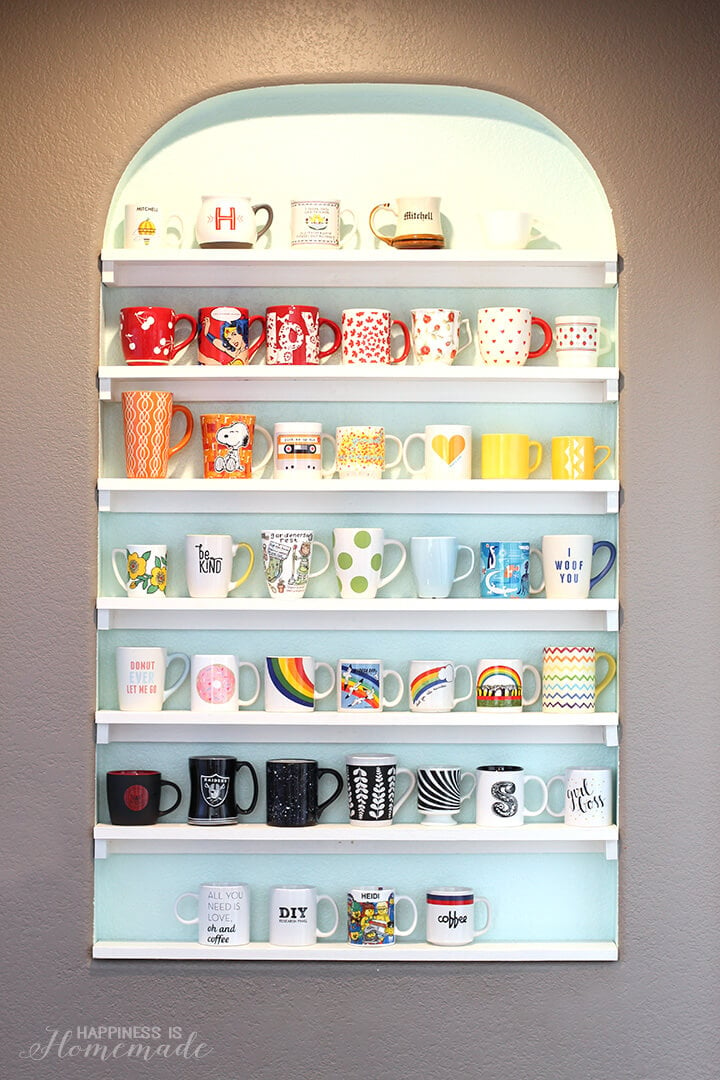 Check Out These Other Home Decor Ideas!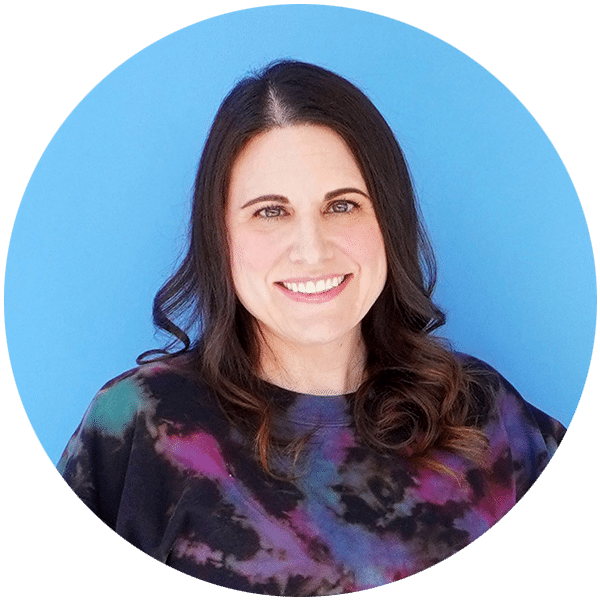 Heidi Kundin has captivated the hearts of millions with her colorful and inspiring approach to crafting, celebrations, and family fun. With over 15 years of experience, Heidi's website has become a must-visit destination for those seeking quick and easy creative ideas and last-minute solutions. Her warm personality shines through her posts, inviting readers to join her on a creative journey that's fun, rewarding, and achievable.