Halloween Charades Game Cards
This post and its photos may contain affiliate links. As an Amazon associate I earn from qualifying purchases. If you make a purchase through these links, I may receive a small commission at no extra cost to you!
This Halloween charades printable is a spooky Halloween game that you can print out and play at your Halloween party, game night, as a family, at school, or even with coworkers during your lunch break! Get your pantomime skills ready to play Halloween charades!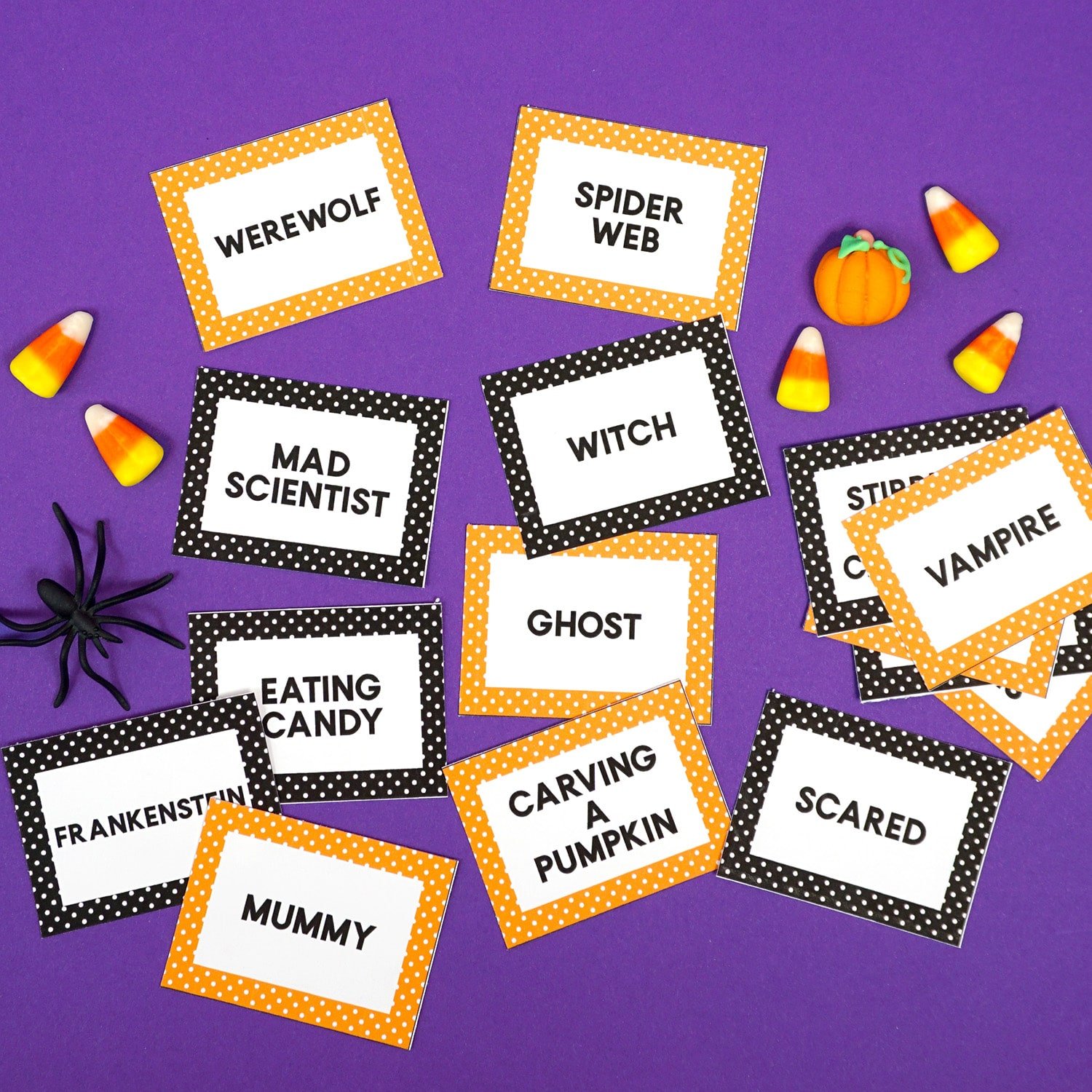 This post may contain affiliate links. I will receive a small commission from these sales at no additional cost to you!
Free Printable Halloween Charades Game
We love no-prep games around here because they are ready to go and don't require any extra equipment. (And who doesn't need a little more easy?) All you need to do is print it out and PLAY! Our Halloween charades printable has everything you need for a frighteningly fun Halloween game. The only thing you'll have to do is bring your acting skills!
If you like printable Halloween games, you might also like Free Printable Halloween Games, Printable Halloween Trivia Game Cards, and Halloween Scavenger Hunt.
Printable Halloween Charades Game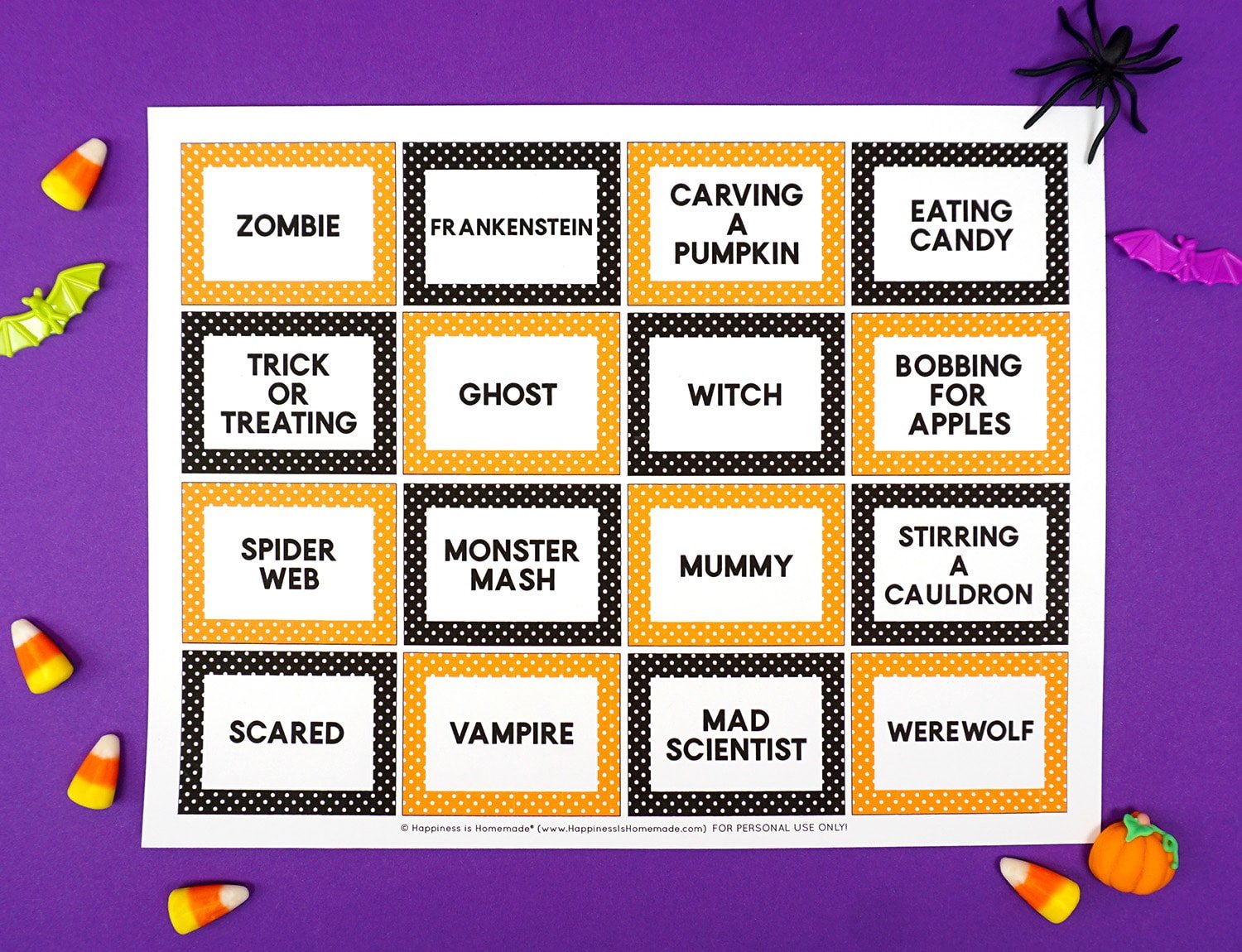 How to Play Charades
Print out and cut the Halloween charade cards and put them all in a bucket or hat. You can use a jack-o-lantern bucket or witches' cauldron to stick with the Halloween theme.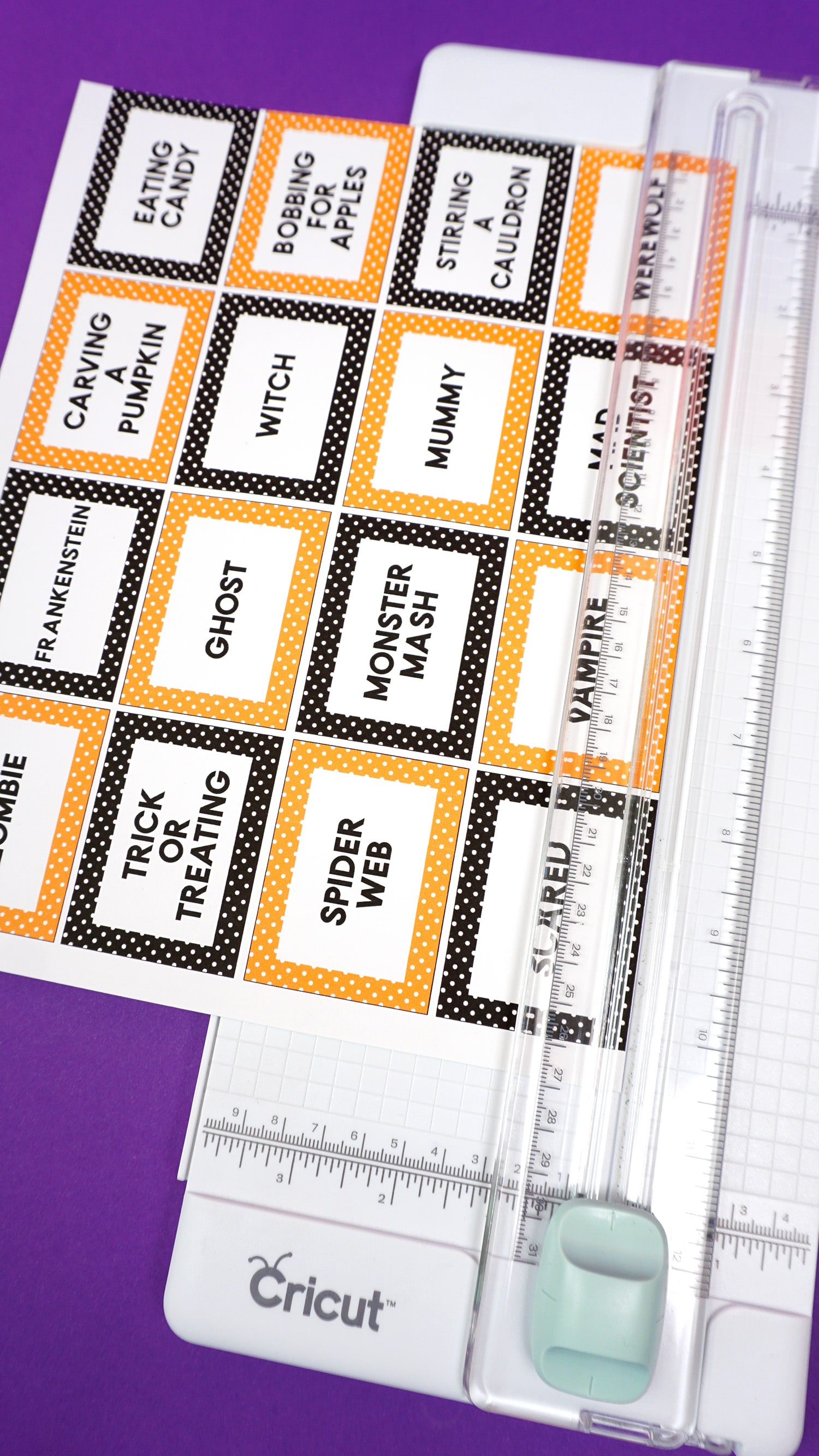 One person grabs a charade card from the bucket and acts out what is on the card. They can't speak, point to objects or people in the room, or make any lip movements.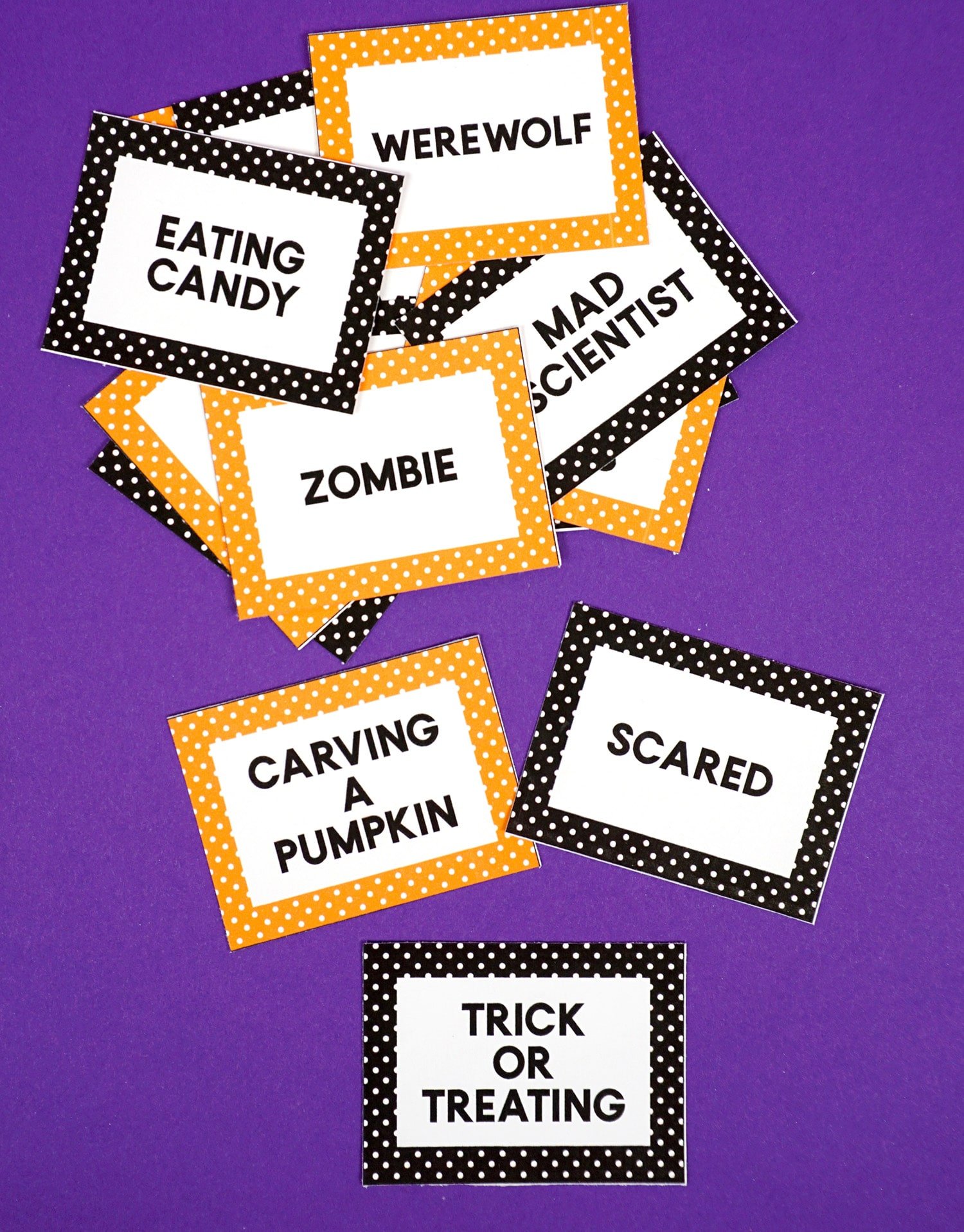 Players guess what they think is on the card. The first person to guess the correct word or phrase on the card gets a point.
You can play as singles or in teams. To play as a team, divide into two teams. Players will act out the word or phrase on the card and only their teammates can guess. Set a timer for 2 to 3 minutes and if no one on the team guesses it, the other team gets their chance!
The team or person with the most points at the end WINS!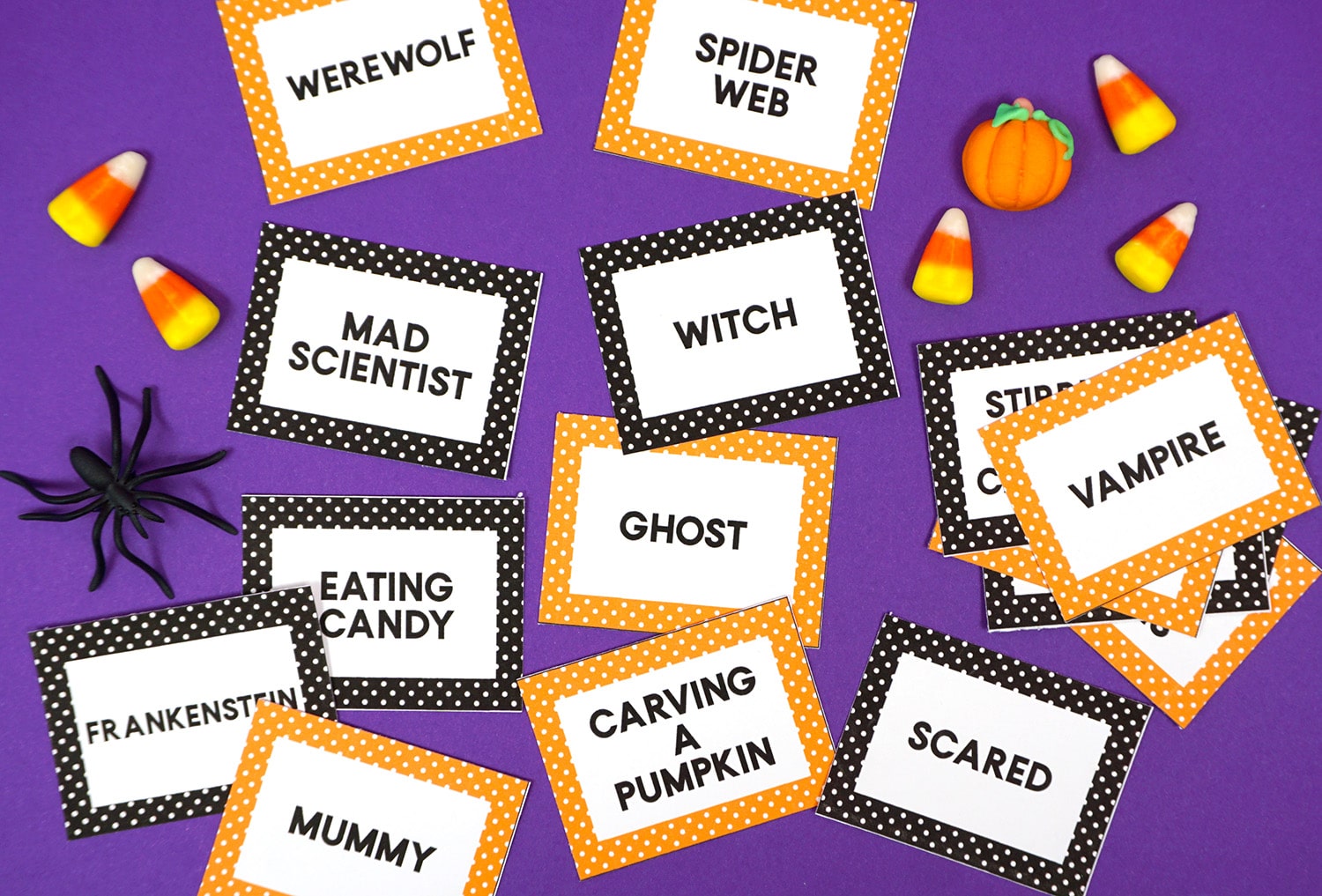 These cards are perfect for playing the game of charades, but aren't just limited to that! You can also use these cards for playing other Halloween games such as Pictionary and HedBandz!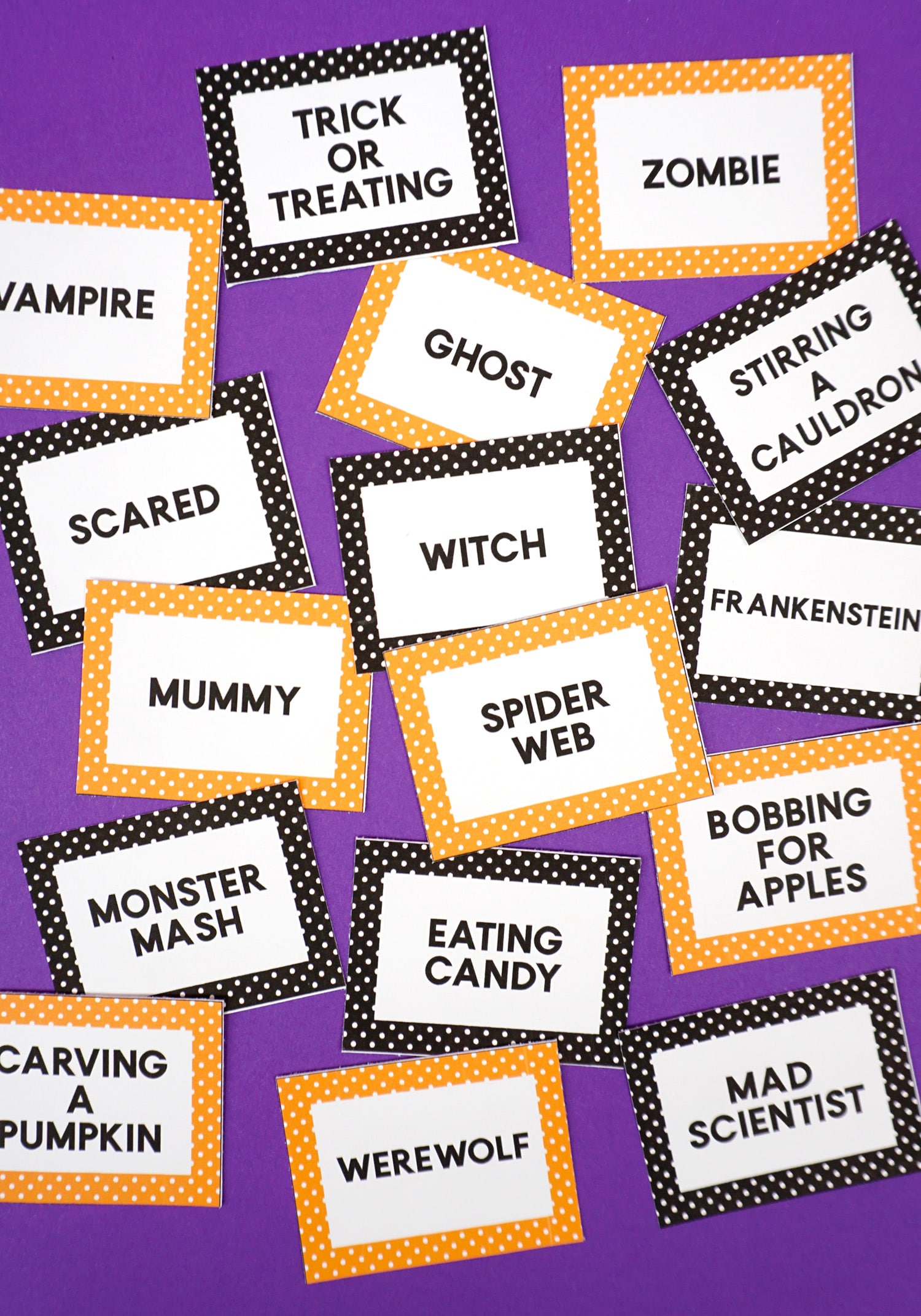 There are 16 cards total, ranging in difficulty level. Some will be a little easier (acting out a mummy). While some will be more challenging! (How about acting out a spiderweb?) Put your pantomime skills to the test and have fun with these Halloween charades!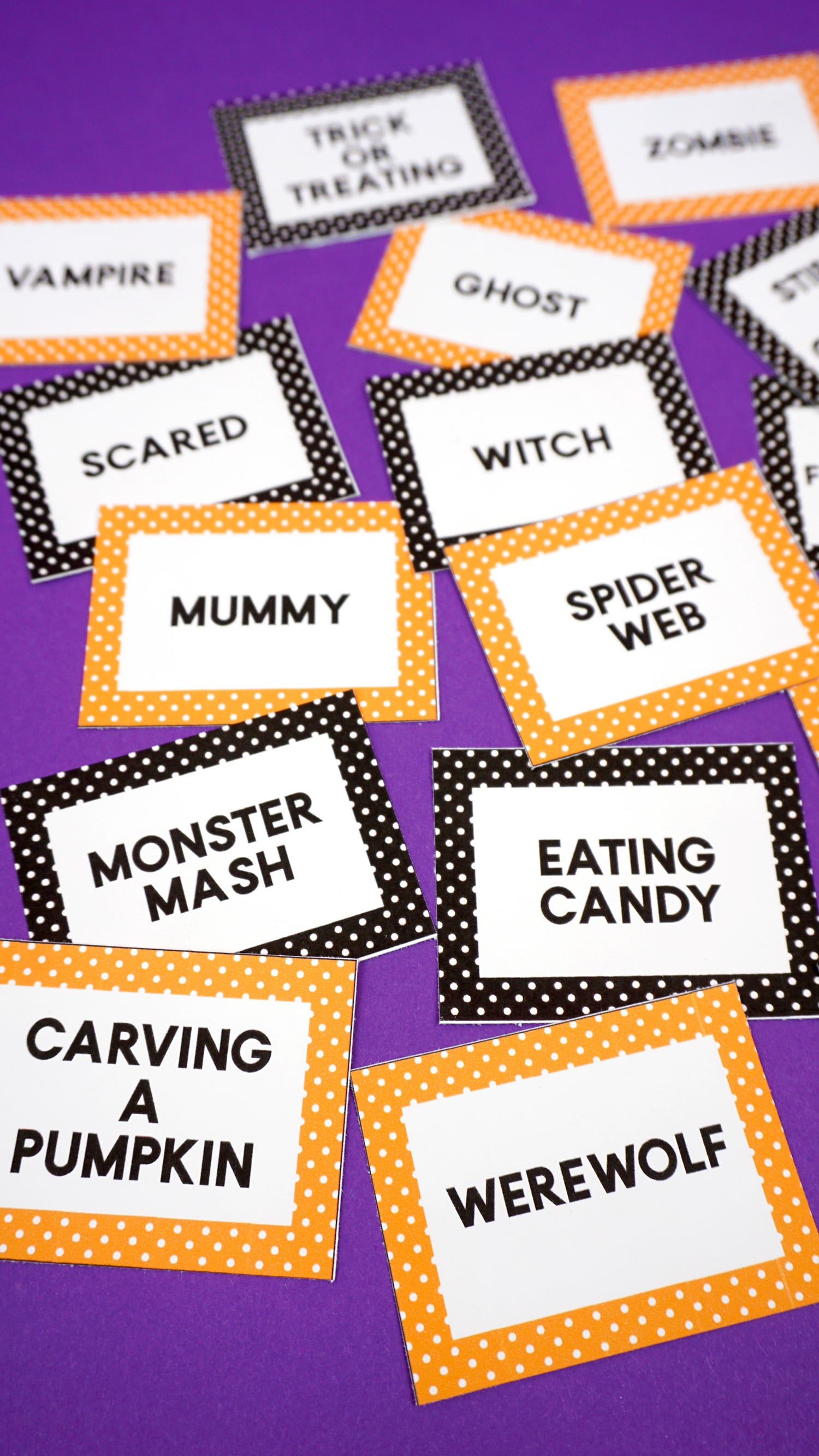 To get the Halloween Charades Game Cards, enter your name and email into the box below and click the "Get It Now!" button!
---
WANT MORE HALLOWEEN FUN & GAMES?
GET OUR HALLOWEEN GAMES & ACTIVITIES BUNDLE NOW!
---

You May Also Like: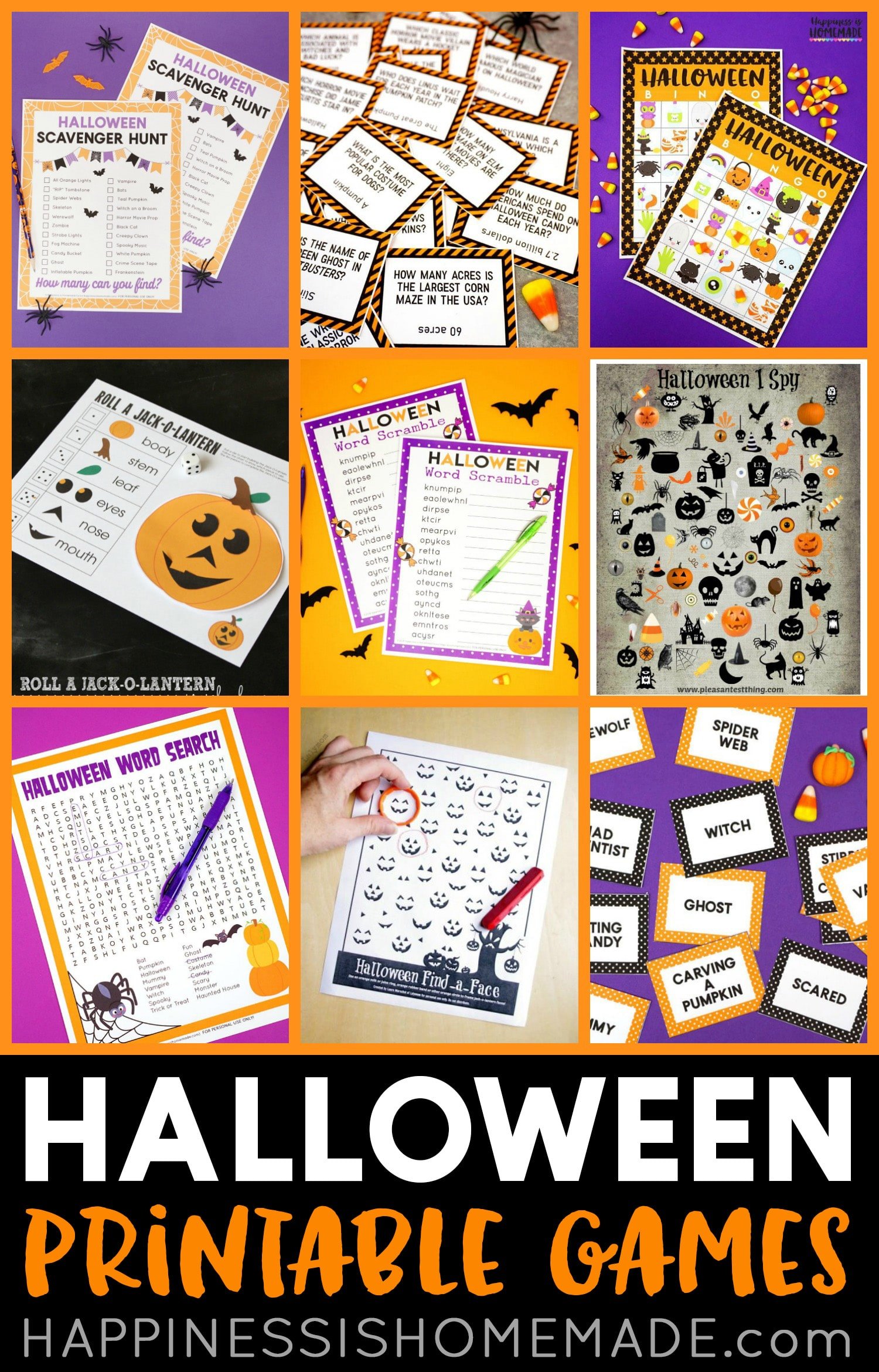 Don't forget to pin these Halloween Charades Cards for later!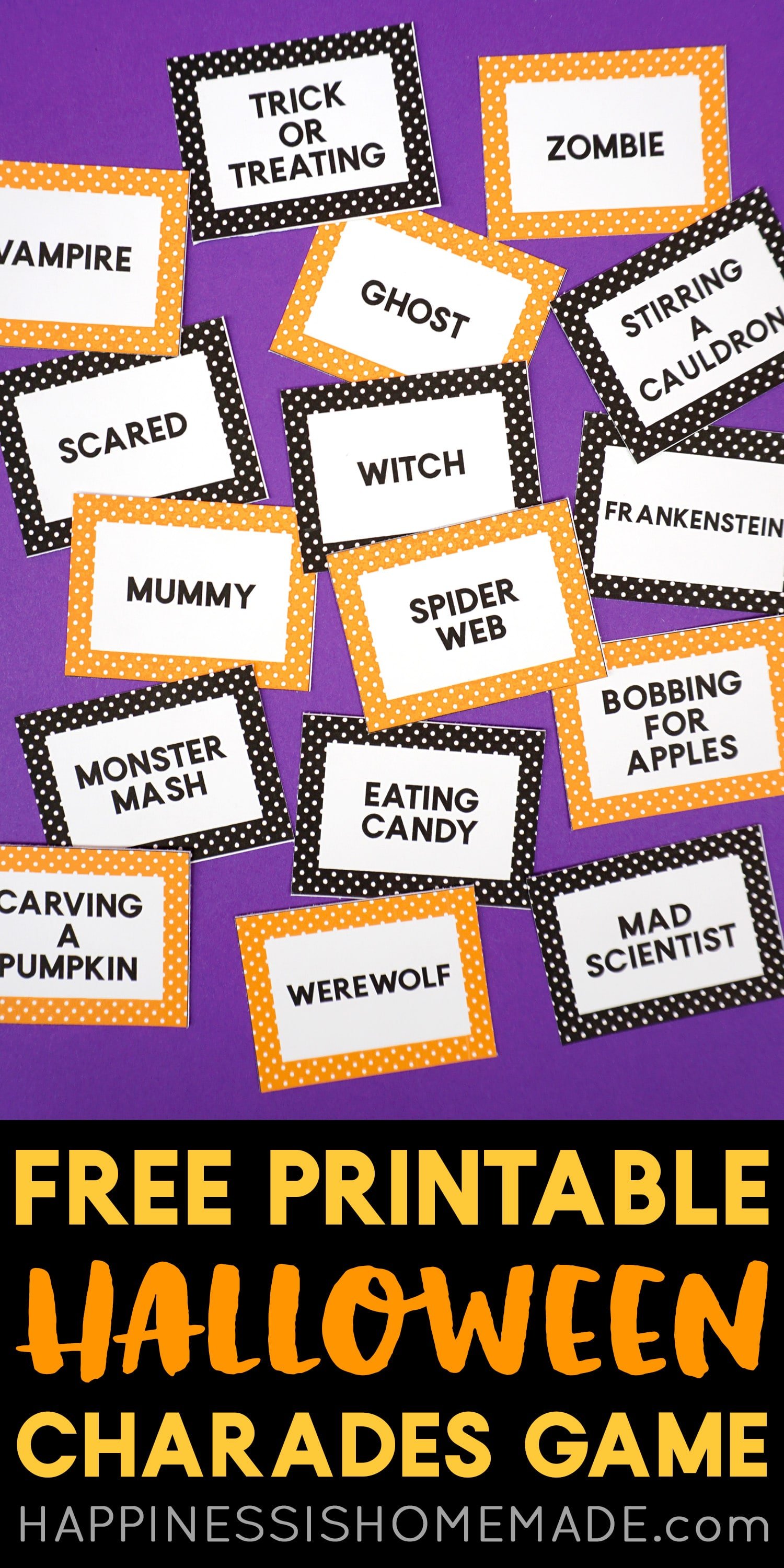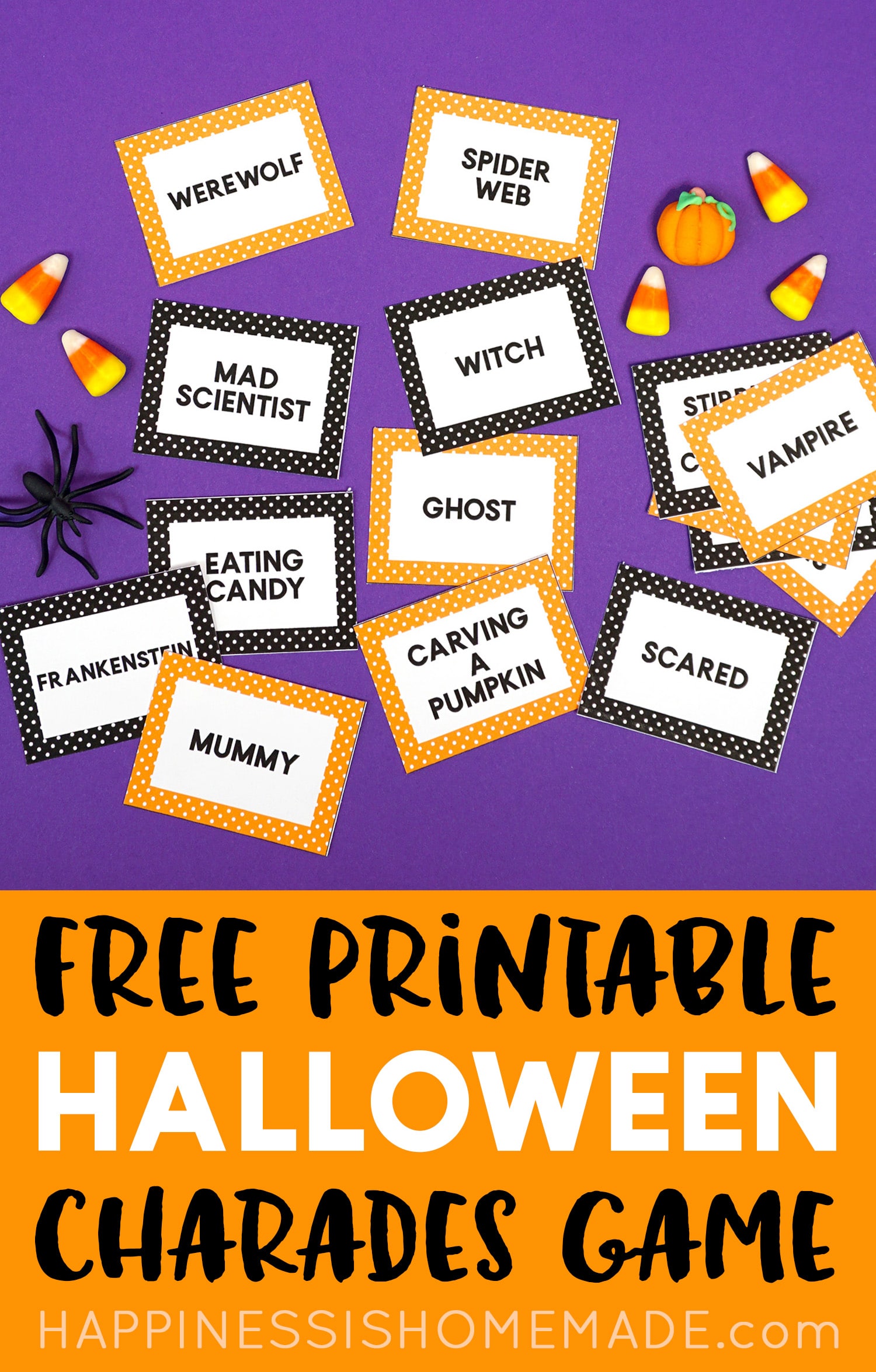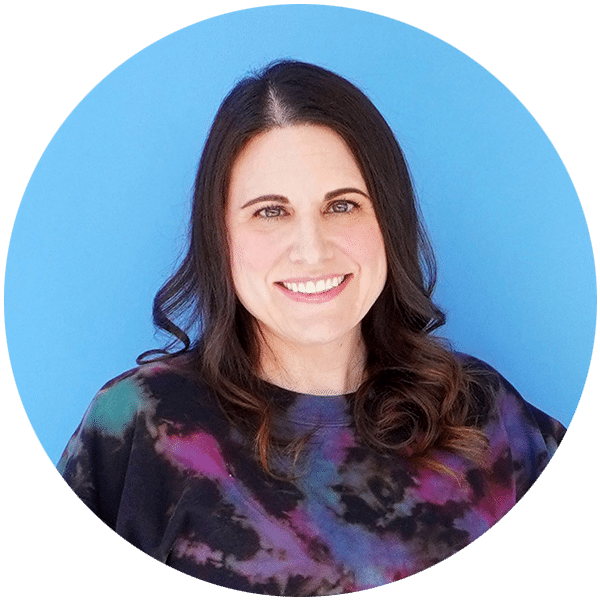 Heidi Kundin has captivated the hearts of millions with her colorful and inspiring approach to crafting, celebrations, and family fun. With over 15 years of experience, Heidi's website has become a must-visit destination for those seeking quick and easy creative ideas and last-minute solutions. Her warm personality shines through her posts, inviting readers to join her on a creative journey that's fun, rewarding, and achievable.