Personalized Duck Tape School Supplies
This post and its photos may contain affiliate links. As an Amazon associate I earn from qualifying purchases. If you make a purchase through these links, I may receive a small commission at no extra cost to you!
This post brought to you by Walmart. All opinions are 100% mine.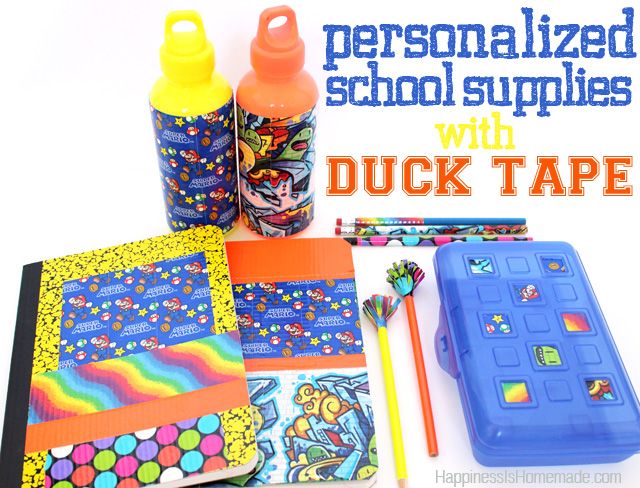 Summer seemed to completely fly by this year, and I can hardly believe that it's already time to go back to school! My big boys headed back to class yesterday, and we wanted to send them back in style with some personalized school supplies. Since we live in a small-ish town we end up shopping at the same places as everyone else, and my boys school supplies inevitably end up looking just like their classmate's. To make sure that they could easily identify their stuff, my boys gave their gear a jazzed up makeover with the help of Duck Tape!
Our first order of business was to go buy Duck Tape at Walmart! They have a HUGE selection of patterns and prints to choose from including lots of licensed characters and sports teams. Walmart even carries 9×11 sheets of patterned Duck Tape that is perfect for easily covering books and notebooks!
We picked up a couple of new water bottles, notebooks, pencils and pencil boxes along with Super Mario Brothers, graffiti, rainbow, polka dot and neon orange rolls of Duck Tape. We also picked up two of the Duck Tape sheets in mustache and tie dye print.
As soon as we got home the boys got to work personalizing their gear. They loved that the Super Mario and graffiti prints lined up so that they could easily create larger sheets of tape to work with.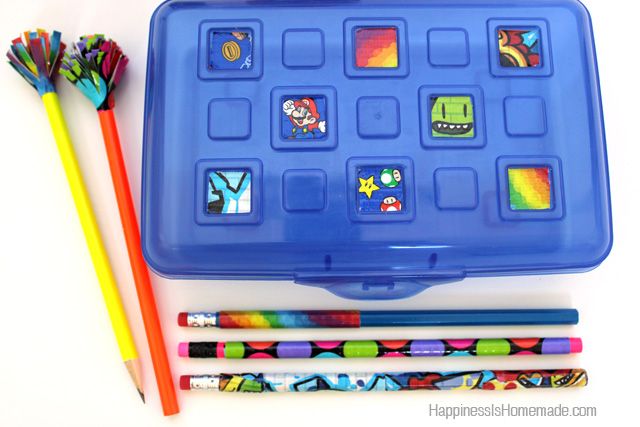 I'm loving the square Duck Tape embellishments on the pencil case, and the boys are big fans of the fringed pencil toppers! To make the fringed topper, simply fold an 8″ piece of Duck Tape nearly in half lengthwise – leave about 1/4″ of sticky tape at the bottom edge to attach it to the pencil. Use scissors or a craft knife to cut thin fringe along the folded edge. Attach one edge of the tape strip to the eraser end of the pecil and continue by twisting the pencil until you have the entire length secured.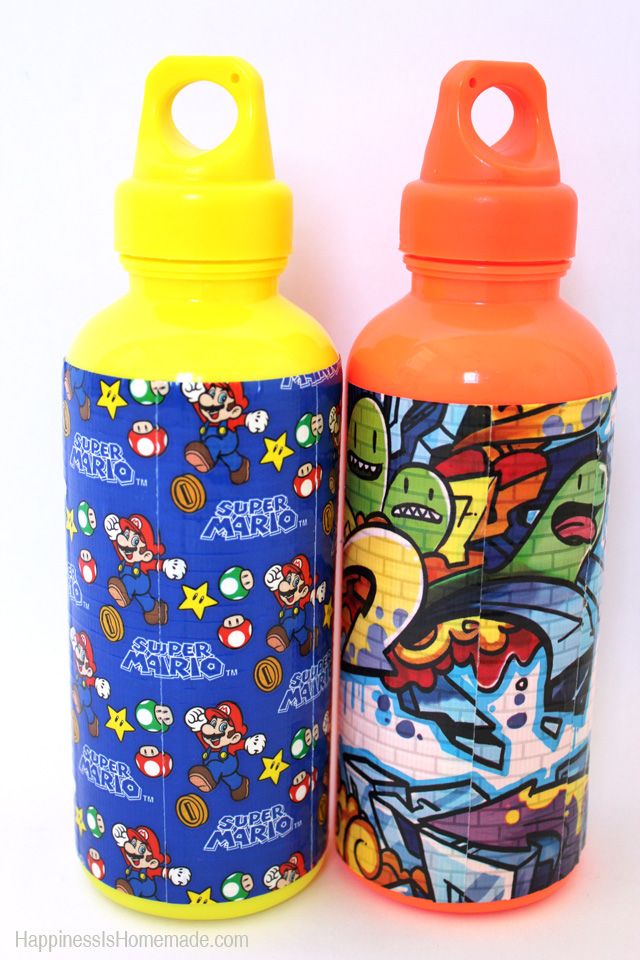 Out of all the supplies that we adorned with Duck Tape, these water bottles are by far my favorite. There's no way that my kids are going to get their bottles mixed up with anyone else's now! My second grader said, "I'm going to have the most awesome water bottle in my whole class!"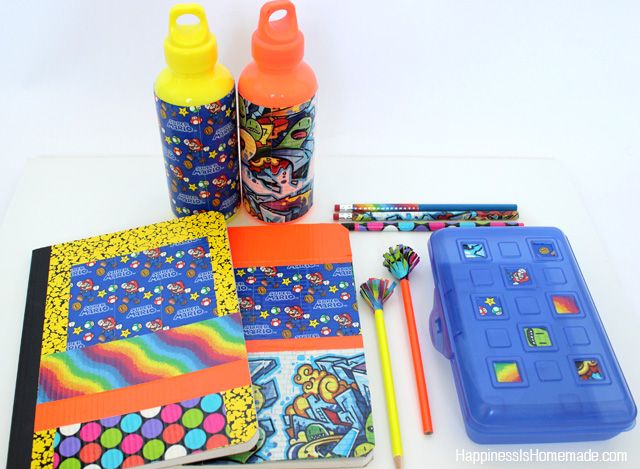 We had a blast with this, and I'm looking forward to seeing what else we can create with this fun patterned Duck Tape! I foresee some Super Mario Duck Tape gift bows in my future!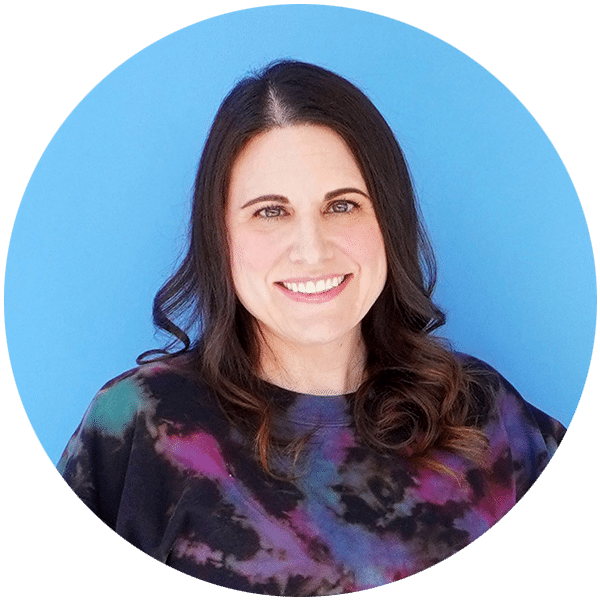 Heidi Kundin has captivated the hearts of millions with her colorful and inspiring approach to crafting, celebrations, and family fun. With over 15 years of experience, Heidi's website has become a must-visit destination for those seeking quick and easy creative ideas and last-minute solutions. Her warm personality shines through her posts, inviting readers to join her on a creative journey that's fun, rewarding, and achievable.