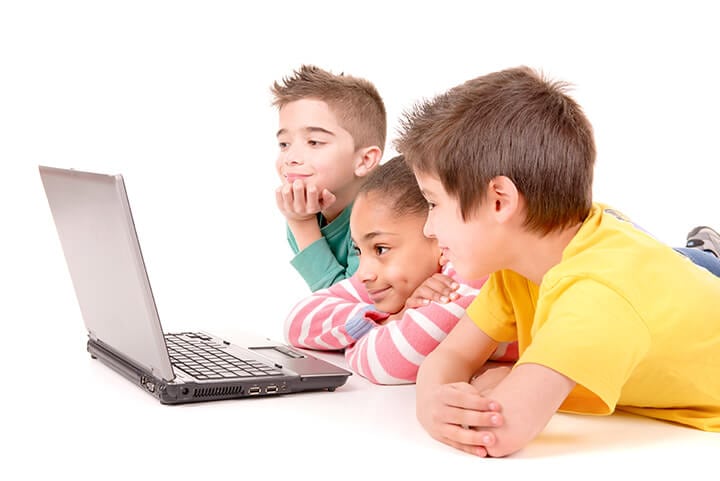 A few days ago, I talked about How to Manage Your Child's Screen Time (without a struggle!), and I shared a technique that our family is using to allow the children to earn their screen time. I shared a few examples of the chores and activities that our kids do to earn their screen time, and I had some requests that asked me if I would be willing to share the full list (of course I would!).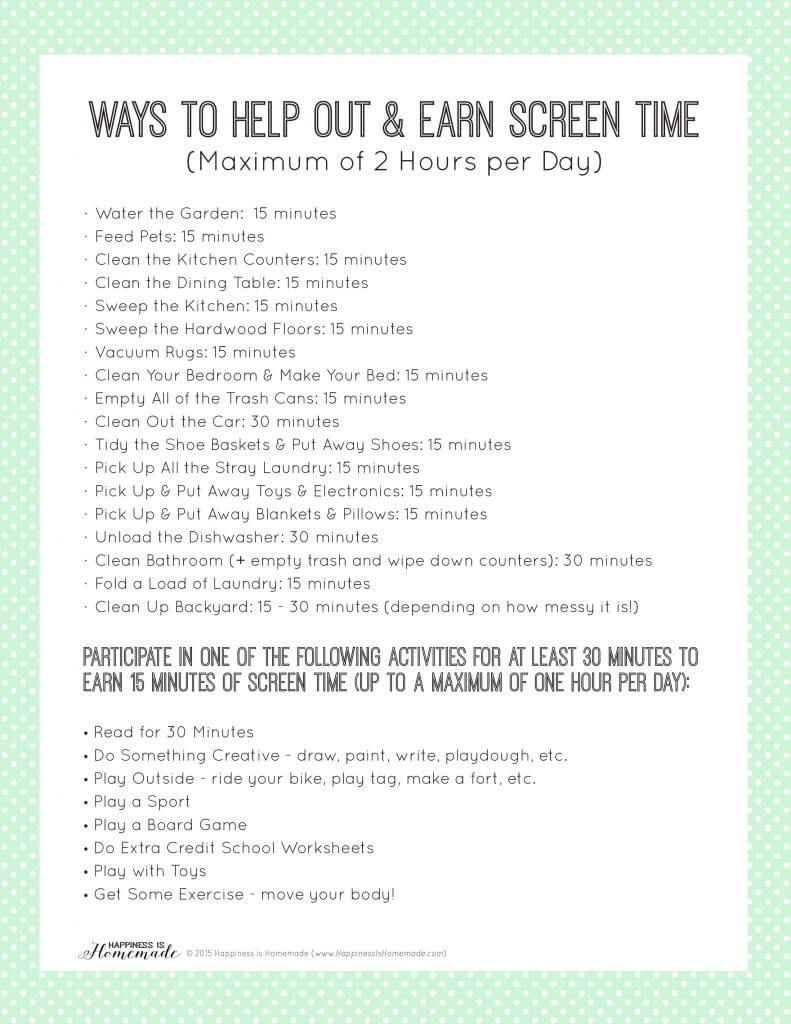 CLICK HERE TO DOWNLOAD & PRINT THE SCREEN TIME CHORE CHART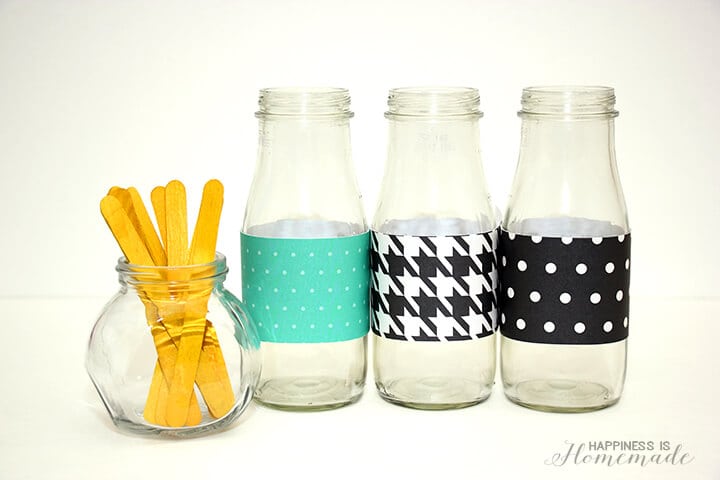 In case you missed the other post, here's a quick recap of how I keep track of each child's earned screen time:
I came up with a simple system that utilizes a glass jar for each child along with craft sticks that each represent 15 minutes of screen time. When the child earns screen time, I place a craft stick into their jar. When they want to redeem their stick for screen time, they simply take the stick(s) out of the jar and give it back to me. We set a timer for the appropriate amount of time, and when the timer goes off, so does the screen. Easy peasy!
Since introducing this system, we have not only reduced our children's screen time dramatically, we have also greatly increased the amount of housework and chores that they've completed!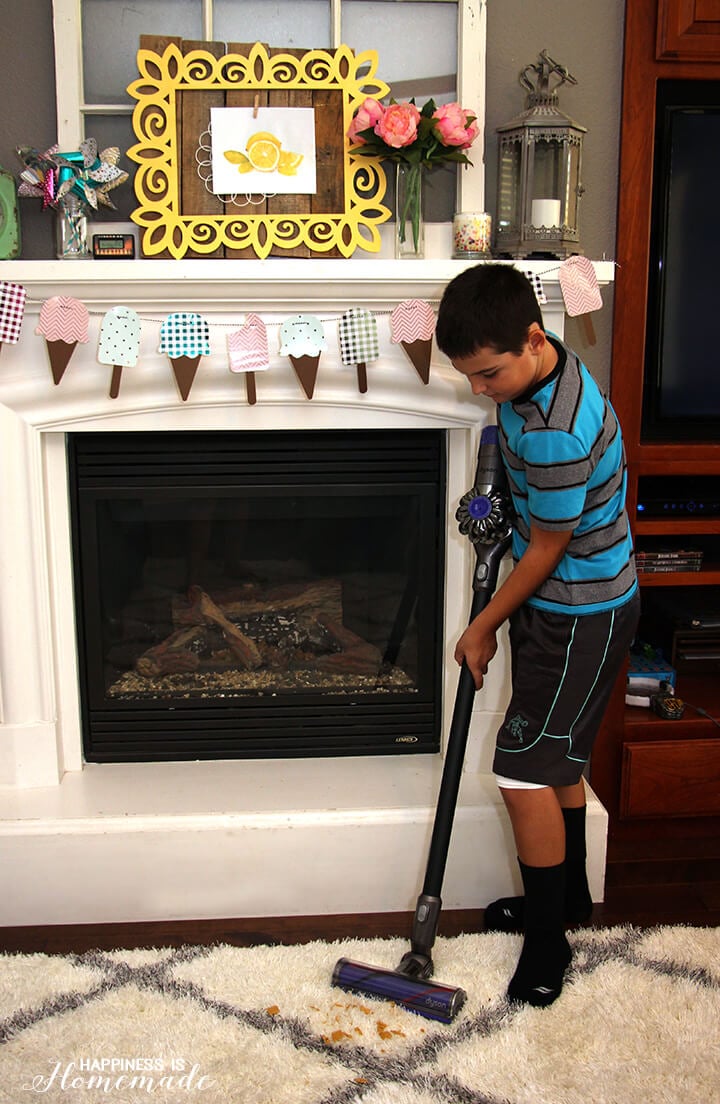 We recently received a Dyson V6 Absolute cordless vacuum from our friends at QVC, so cleaning the floors and rugs has quickly become my boys' favorite chore. A few weeks ago, spilled dry cereal on our shag rug meant that we had to lug out our heavy vacuum, plug it in, unroll the cord, switch over to the hose attachments to make sure that all of the deeper crumbs got picked up, and then re-wind the cord. Now, with the Dyson V6 Absolute, we just grab it off of the handy wall mount, push a button, and the mess is gone!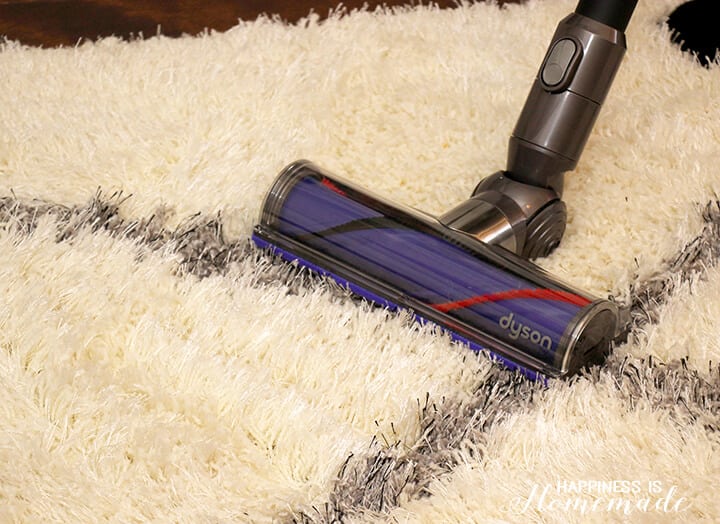 The V6 Absolute has two interchangeable heads for all-surface cleaning. The motorized cleaner head does a fantastic job on all of our rugs and carpet, especially the deep shag rug.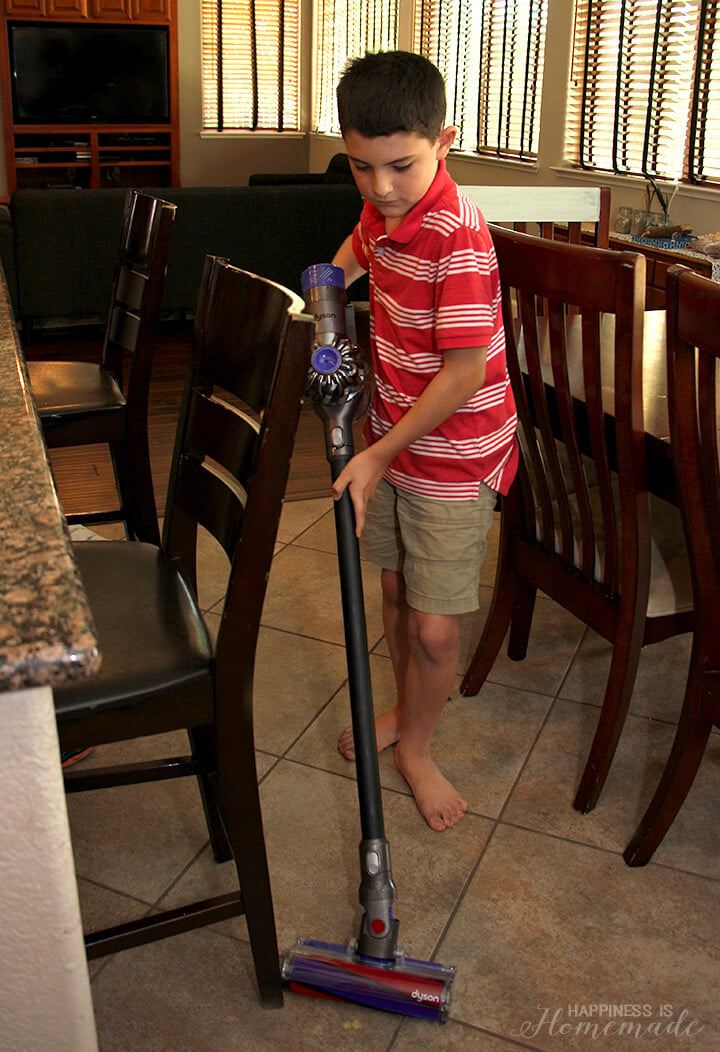 The real innovation of the V6 Absolute, however, is in the soft roller head (designed for hard floor surfaces). To pick-up fine dust, a vacuum needs to have a tight all-round seal to the floor. Keeping this seal means that larger particles, like rice or cereal tends to pile up in front of the machine. If you try to lift the vacuum to open up a gap for the large debris, the machine loses suction, and fine dust drops and is left behind. With the V6 Absolute, the flexible full width soft roller head is covered with soft nylon and rows of carbon fiber which create anti-static qualities and allow for large debris to pass through the head AND pickup fine dust. Awesome!
See what I mean…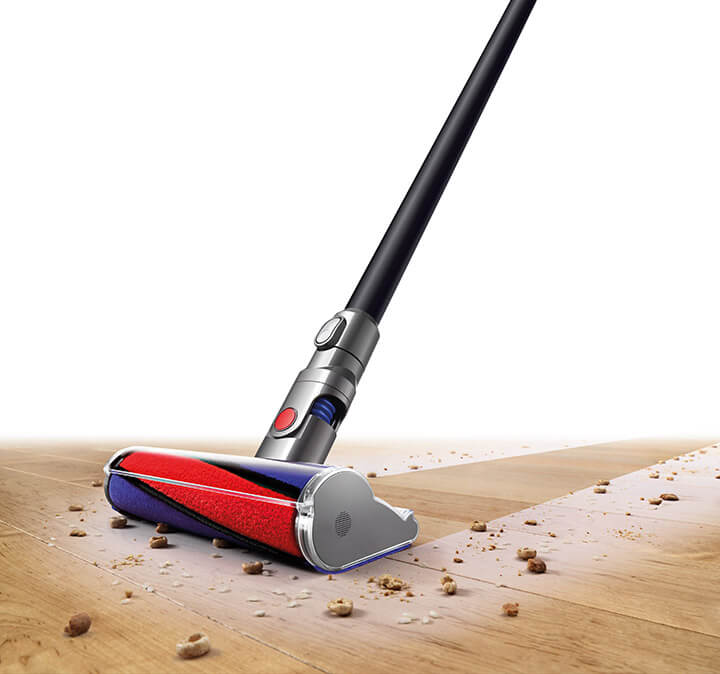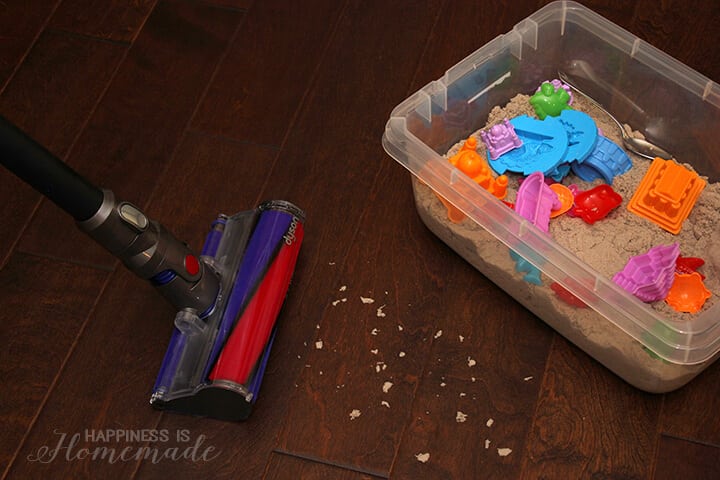 It is SO nice to have a lightweight cordless vacuum that allows my boys to clean up their own messes without any assistance from Mom! Plus, cleaning the floors is a super quick and easy way for the kids to earn screen time, so we're all happy!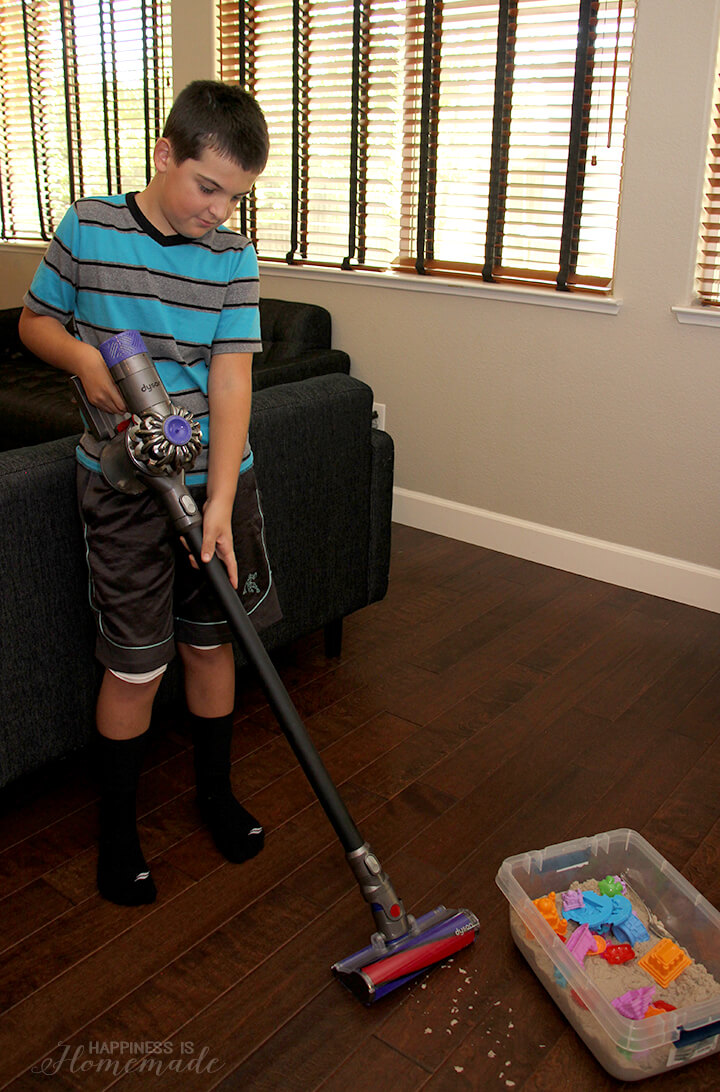 For TODAY ONLY, QVC® is offering the Dyson V6 Absolute as Today's Special Value® for $469! This includes both of the interchangeable heads along with a TON of awesome accessories (Crevice Tool, Combination Tool, Mini Motorhead, Soft Dusting Brush, Multi Angle Tool, Flexi Crevice Tool, Stiff Bristle Brush, Wide Nozzle Tool) so you can have the power of Dyson cordless cleaning wherever you need it! The deal also includes a mountable charging wall dock and a 2-year parts and labor warranty. This special one-day pricing ends TONIGHT at 11:59 PM PST, so hurry!