Printable Chore List to Earn Screen Time
This post and its photos may contain affiliate links. As an Amazon associate I earn from qualifying purchases. If you make a purchase through these links, I may receive a small commission at no extra cost to you!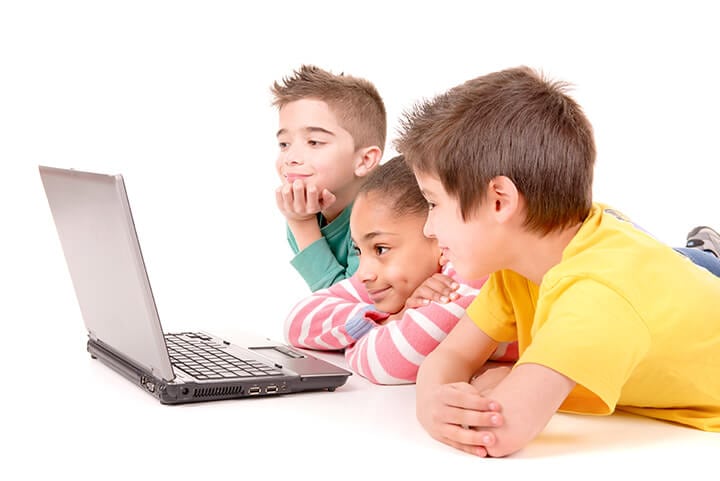 A few days ago, I talked about How to Manage Your Child's Screen Time (without a struggle!), and I shared a technique that our family is using to allow the children to earn their screen time. I shared a few examples of the chores and activities that our kids do to earn their screen time, and I had some requests that asked me if I would be willing to share the full list of ideas with you (of course!).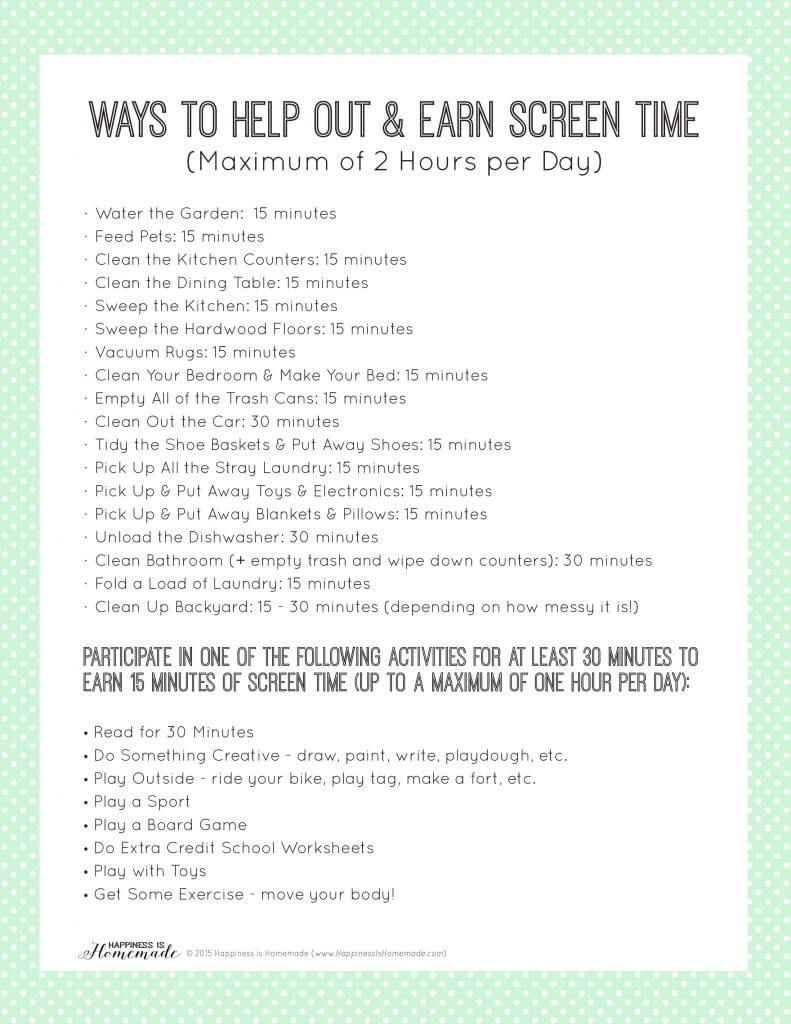 Here's our full list of the chore options that my boys can select from and how much screen time they are able to earn. Some of the easier chores that earn a full 15 minutes of screen time are generally reserved for the youngest member of our family since he isn't able to do some of the more difficult tasks.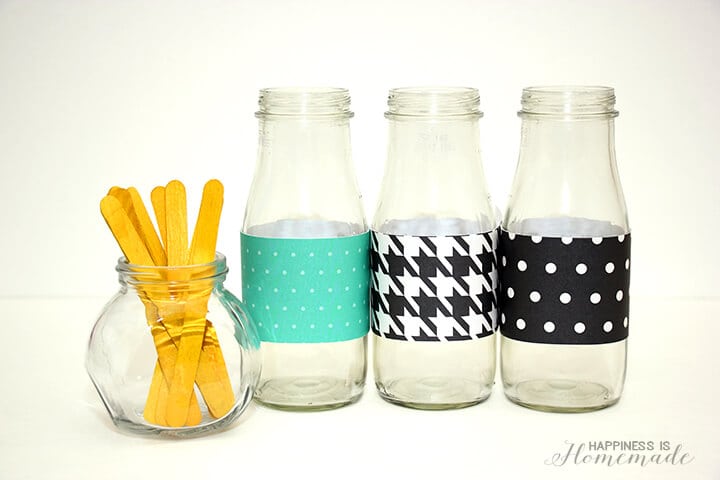 In case you missed the other post, here's a quick recap of how I keep track of each child's earned screen time:
I came up with a simple system that utilizes a glass jar for each child along with craft sticks that each represent 15 minutes of screen time. When the child earns screen time, I place a craft stick into their jar. When they want to redeem their stick for screen time, they simply take the stick(s) out of the jar and give it back to me. We set a timer for the appropriate amount of time, and when the timer goes off, so does the screen. Easy peasy!
Since introducing this system, we have not only reduced our children's screen time dramatically, we have also greatly increased the amount of housework and chores that they've completed!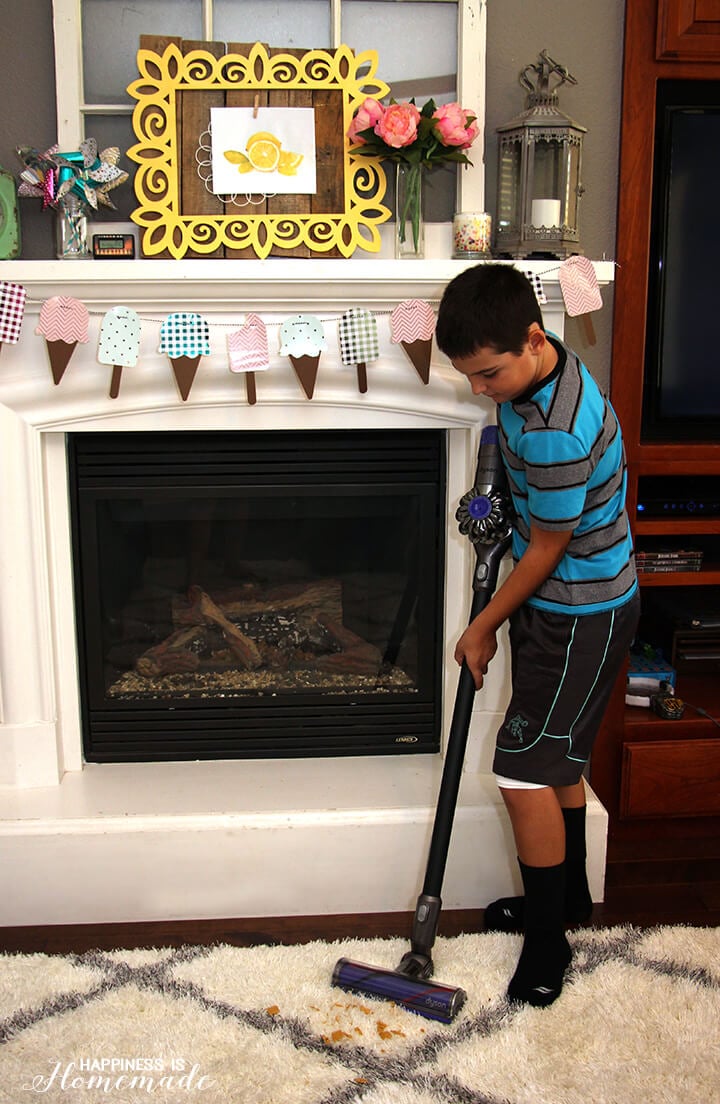 We recently received a Dyson Absolute cordless vacuum from our friends at QVC, so cleaning the floors and rugs has quickly become my boys' favorite chore.
---
To get the Chore List to Earn Screen Time Printable, enter your name and email address into the form below and click the "Get It Now!" button!
---

Check Out These Other Printables!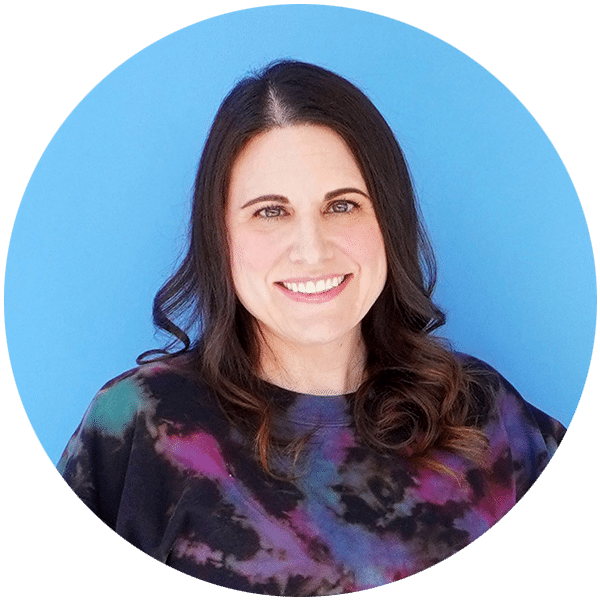 Heidi Kundin has captivated the hearts of millions with her colorful and inspiring approach to crafting, celebrations, and family fun. With over 15 years of experience, Heidi's website has become a must-visit destination for those seeking quick and easy creative ideas and last-minute solutions. Her warm personality shines through her posts, inviting readers to join her on a creative journey that's fun, rewarding, and achievable.