Printable Tooth Brushing Reward Chart
This post and its photos may contain affiliate links. As an Amazon associate I earn from qualifying purchases. If you make a purchase through these links, I may receive a small commission at no extra cost to you!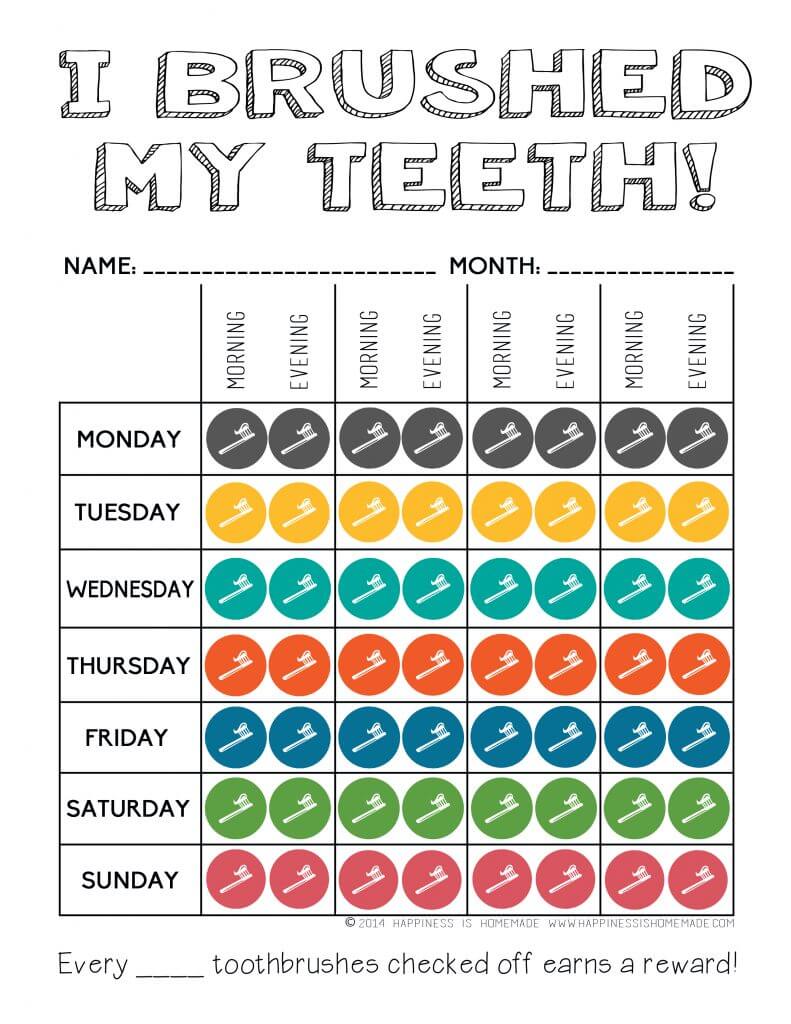 Getting my boys to brush their teeth has always been a challenge. They would rather do any other chore on their lists, and even on the rare occasions when they do brush their teeth willingly, they only want to brush for a few moments. We needed something that would motivate them to brush their teeth for the full two minutes recommended, and we needed a new system of accountability. I created a printable tooth brushing reward chart where the boys can keep track of how frequently they are brushing their teeth, and I gave them each a Tooth Tunes toothbrushes by Arm & Hammer. So far it seems to be a winning combination!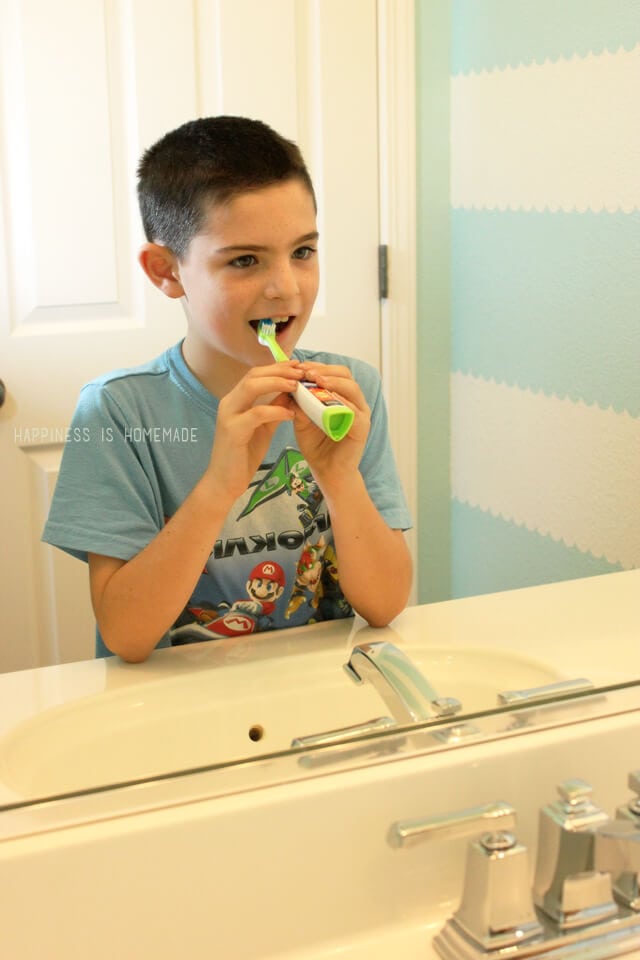 Simon's not the only one who has been having fun with the new toothbrushes! Sutton's Tooth Tunes plays "Dynamite" by Taio Cruz (one of his most favorite songs ever!), and Sawyer's plays "We Will Rock You" by Queen. The music streams from the bristles, but it's loud enough for others to hear it if they're in the same room, so we've turned our tooth brushing time into a bathroom dance party!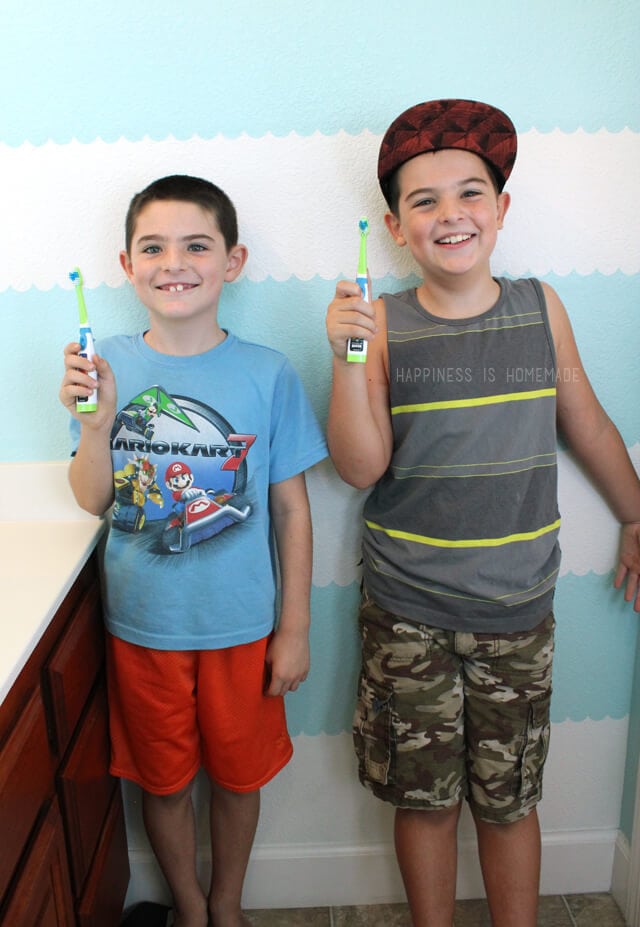 The big boys decided that they want their brushing reward chart prize to be another Tooth Tunes toothbrush so that they can listen to some of these popular songs while they brush their teeth:
"One Thing" by One Direction
"We Found Love" by Rihanna
"I Gotta Feeling" by Black Eyed Peas
"What Makes You Beautiful" by One Direction
"Rock and Roll All Nite" by Kiss
(and there are SO many more!)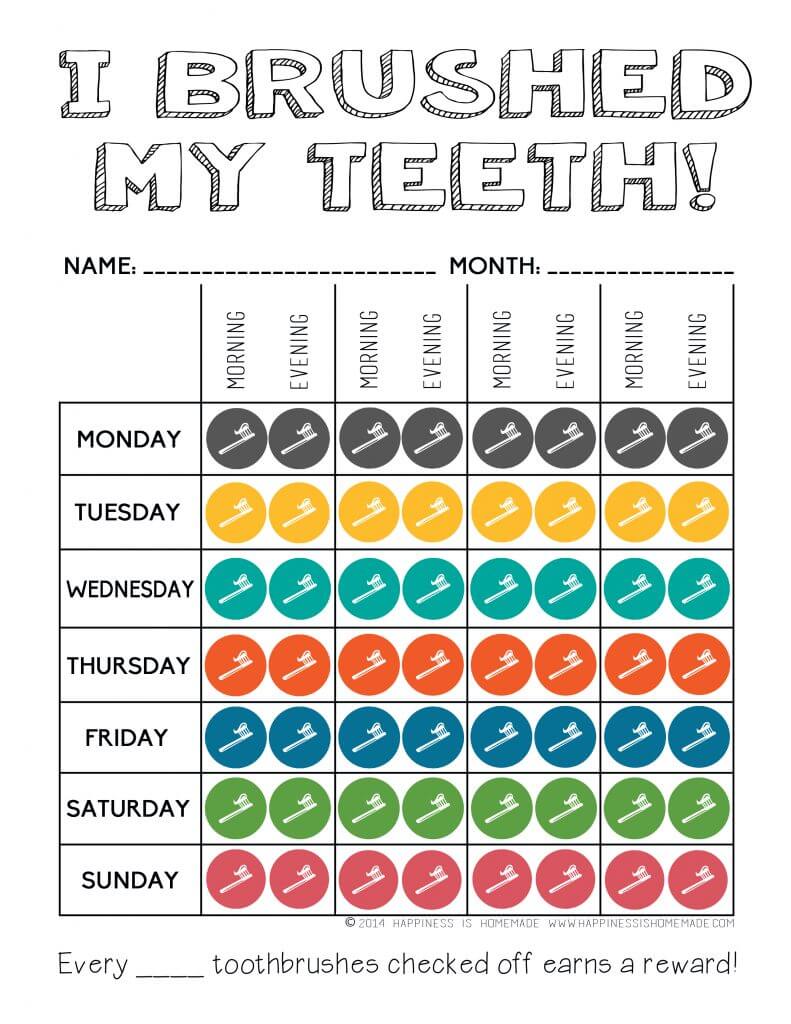 Use this printable tooth brushing chart along with a regular 2-minute brushing routine, and start forming lifelong healthy habits now! Do you think your kids would like brushing with Tooth Tunes? What songs are their favorites?

Check Out These Other Printables for Kids!
This is a sponsored post written by me on behalf of Tooth Tunes.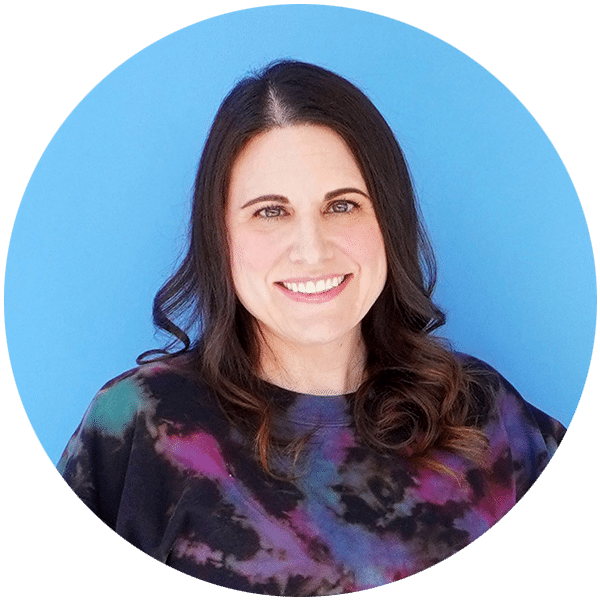 Heidi Kundin has captivated the hearts of millions with her colorful and inspiring approach to crafting, celebrations, and family fun. With over 15 years of experience, Heidi's website has become a must-visit destination for those seeking quick and easy creative ideas and last-minute solutions. Her warm personality shines through her posts, inviting readers to join her on a creative journey that's fun, rewarding, and achievable.