Cricut Maker 3: What's New + What Can It Do?
This post and its photos may contain affiliate links. As an Amazon associate I earn from qualifying purchases. If you make a purchase through these links, I may receive a small commission at no extra cost to you!
Introducing the all NEW Cricut Maker 3! The ultimate cutting machine is now smarter and faster than ever!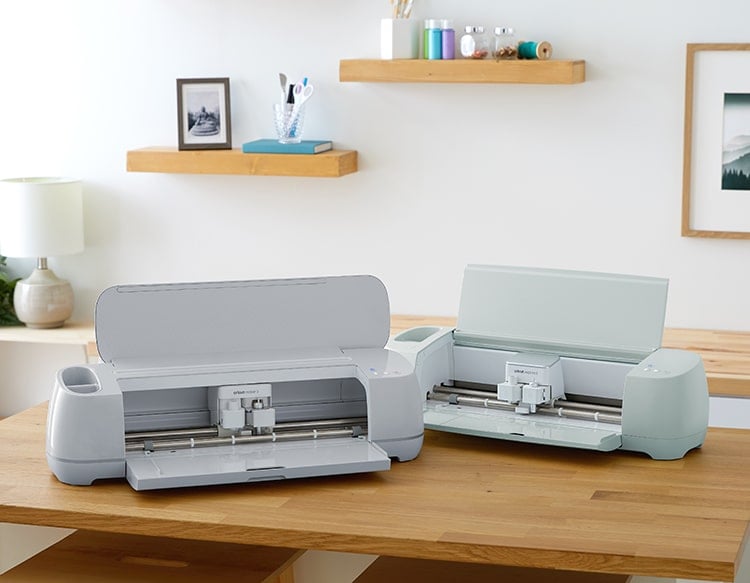 This post may contain affiliate links. I will receive a small commission from these sales at no additional cost to you!
Have you heard the news? Cricut just announced a BRAND NEW cutting machine – the Cricut Maker 3!

(Actually, they just announced TWO new machines! You can read about the new Cricut Explore 3 here!)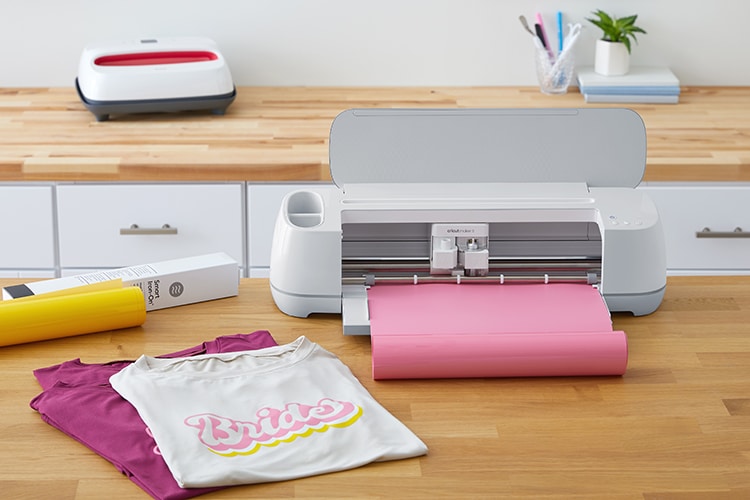 Cricut Maker 3 will be available online on June 10th and in stores on June 27th!
The brand new Cricut Maker 3 is the ultimate smart cutting machine for all of your crafting needs! Cricut Maker 3 cuts hundreds of materials quickly and accurately, from the most delicate fabrics and papers to heavy chipboard, basswood, and leather (and, of course, it still cuts your favorite vinyl and iron-on materials, too!).
The Cricut Maker combines the power of a commercial-grade professional machine with the simplicity of Cricut, and now, Maker 3 is even smarter and faster than ever! Let's dive in and take a look at all of the features of the Cricut Maker 3 – what's new? and what can it do?
---
Introducing the All-New Cricut Maker 3!
The power of a professional machine. The simplicity of Cricut.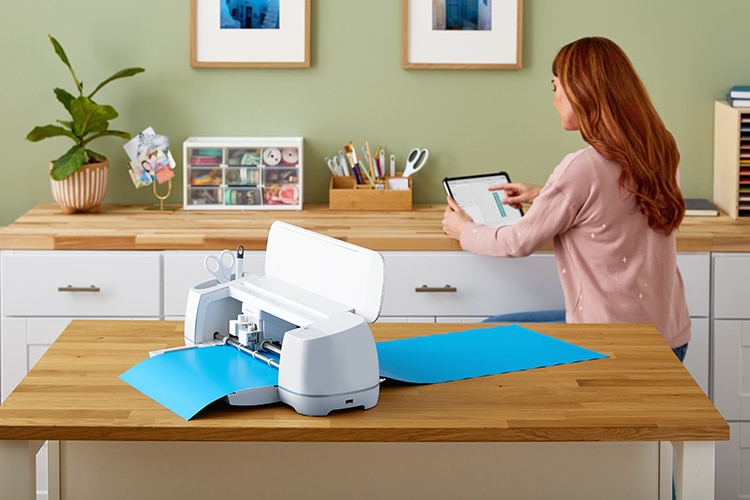 What's New? How is Cricut Maker 3 Different?
First and foremost, Cricut Maker 3 can now cut MATLESS! 🎉🎉🎉

Yep, that's right! With new 13″ wide Smart Materials like Smart Vinyl, Smart Iron-On, and Smart Paper, the Maker 3 can cut up to 12 feet in length without a mat! Simply load the Smart Material into the machine and go!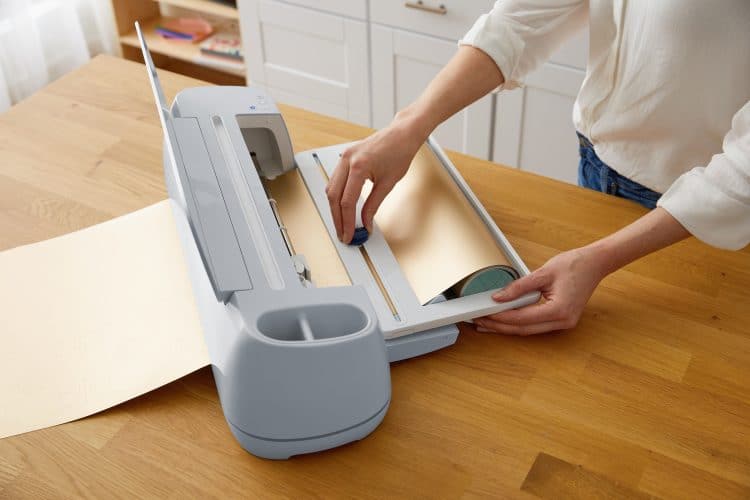 The new Cricut Roll Holder (sold separately; compatible with both Maker 3 and Explore 3) holds large rolls of vinyl and iron-on in place during cutting and even has a handy built-in trimmer!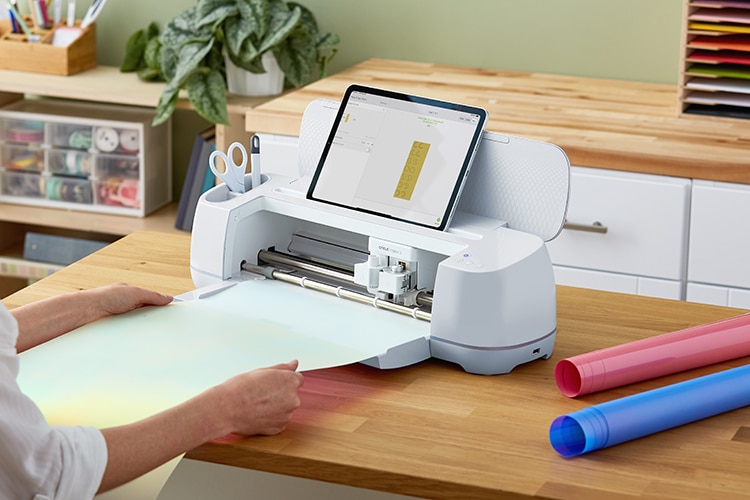 The new materials also allow the Cricut Maker 3 to cut up to 2x faster than the original Maker at speeds of up to 8 inches per second when cutting Smart Materials! Now THAT is speedy!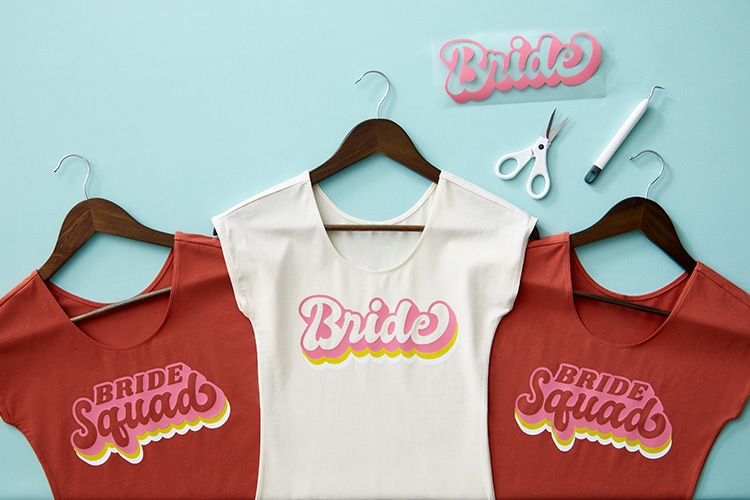 Faster, longer cuts means that you can create oversized projects with ease, or create a whole bunch of projects for your entire squad in one simple pass! Easy peasy!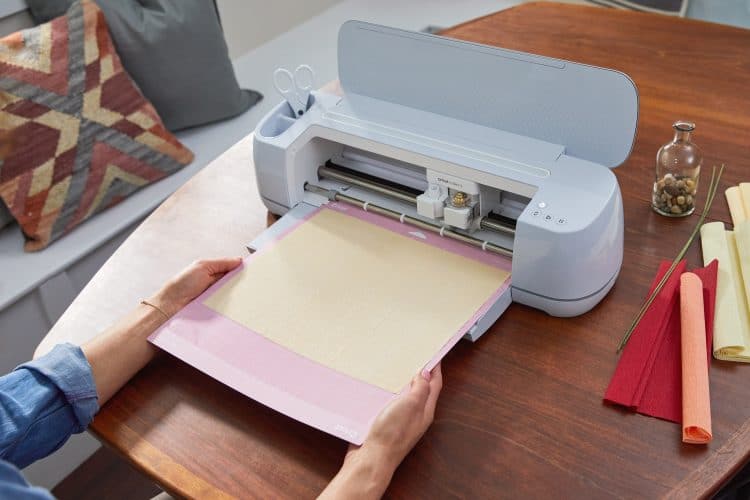 Of course, you can still use your Cricut Maker 3 with your trusty cutting mats and HUNDREDS of different kinds of materials, too! (Enhanced cutting speeds are exclusive to the Smart Materials, though.)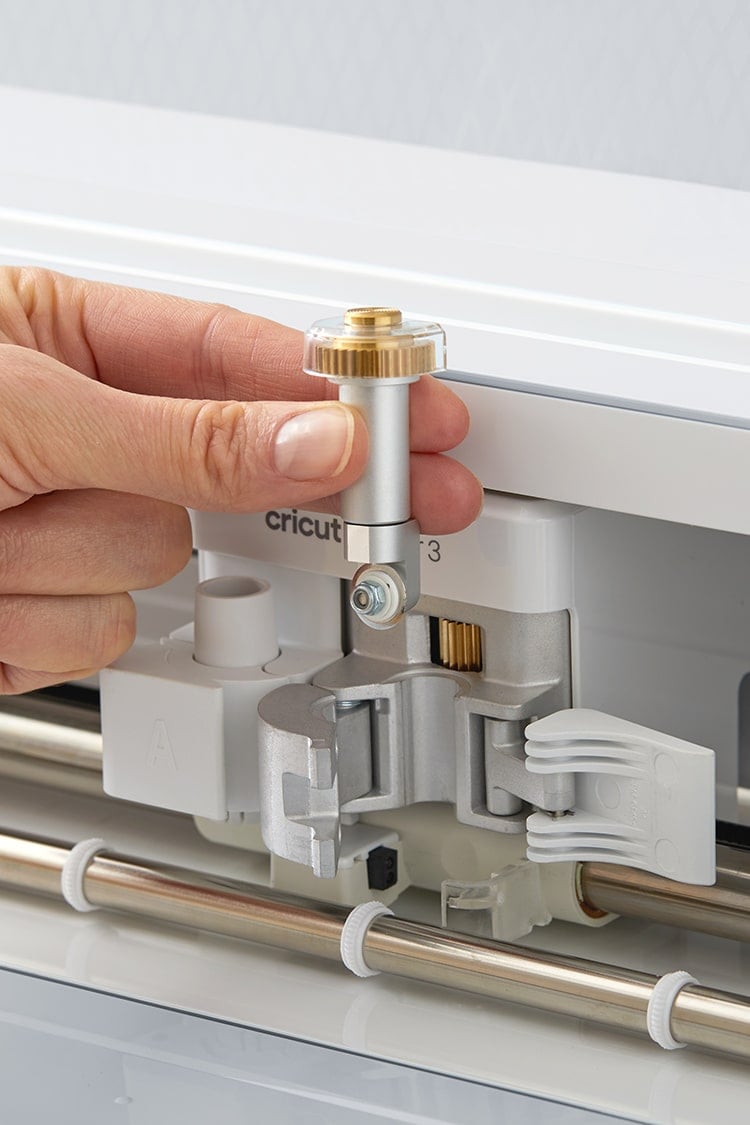 What Can the Cricut Maker 3 Do?
The main thing that sets the Cricut Maker 3 apart from other cutting machines is its unique and expansive tool system (which currently works with 13 different crafting tools!) that allows you to cut, score, write, deboss, engrave, and more with your machine. The Maker's Adaptive Tool System intelligently controls the direction and pressure of the blade/tool to intuitively match your materials and has the ability to use up to 10x more cutting force than other cutting machine models.
Cricut Maker 3 cuts over THREE HUNDRED different materials! You could cut a different material each day and not repeat the same thing twice for almost an entire year! Now that's some serious versatility!
Click here for a full list of materials that can be cut with the Cricut Maker 3.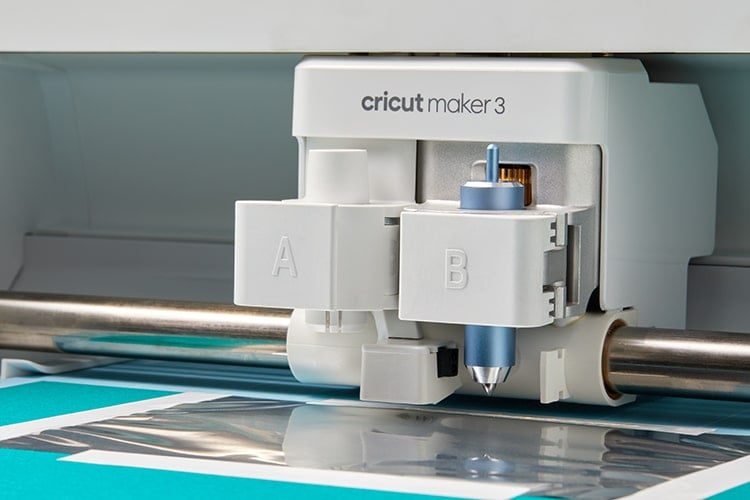 Cutting isn't the only thing that you can do with this new machine, though! The Cricut Maker 3 is compatible with the:
Fine-Point Blade (for cutting paper, vinyl, iron-on, etc.)
Deep-Point Blade (for cutting felt, foam, magnet sheets, and thin leather)
Rotary Blade (for cutting delicate papers and all fabrics)
Knife Blade (for cutting heavier materials like 3/32" basswood, tooling leather, and mat board)
Combining these thirteen tools with over three hundred compatible materials results in a truly limitless amount of creative possibilities! There are SO MANY things the Cricut Maker 3 can do!
Need Some Maker Inspiration? Check Out These Posts!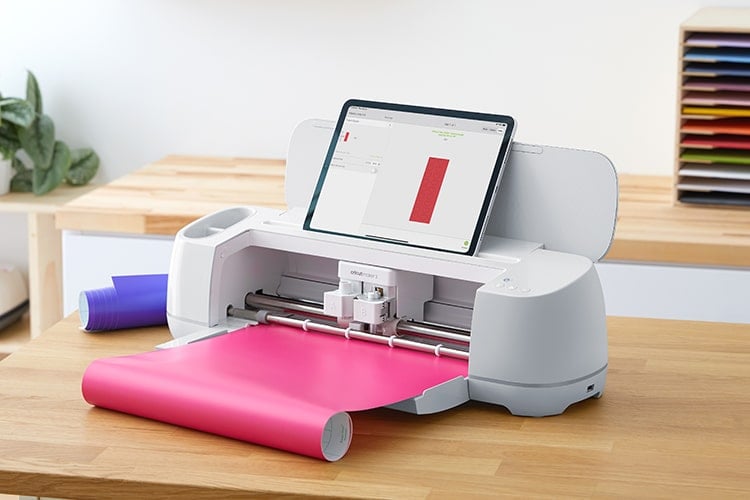 The Maker 3 also includes a USB charging port and a dock for your phone or tablet. You'll never have to worry about running out of battery life when you're in the middle of making those late night projects! You can run the Cricut Design Space software right from your IOS or Andriod device in the dock – easy peasy!
---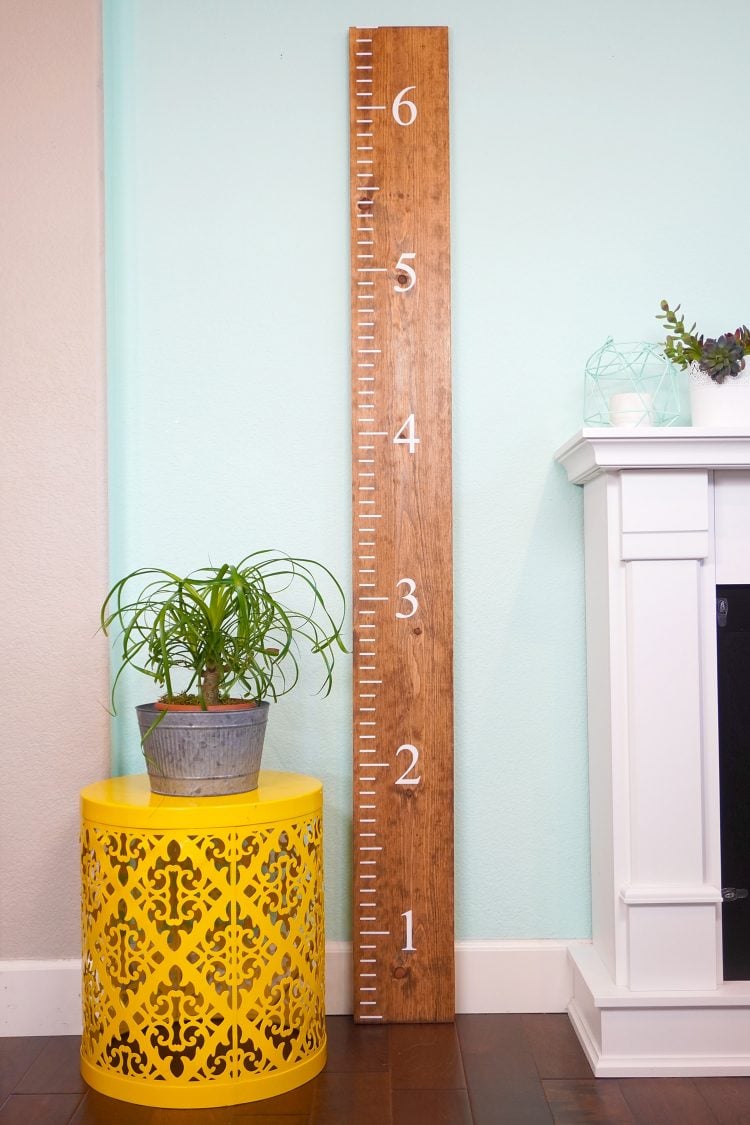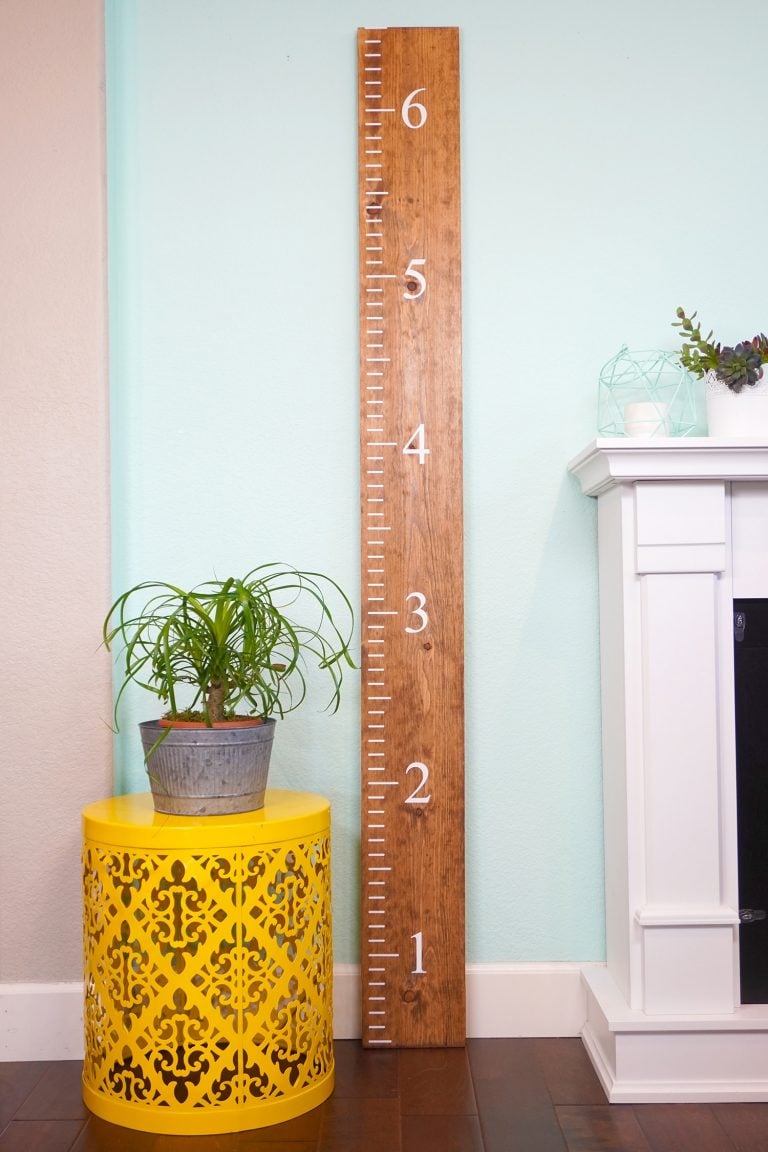 Cricut Maker 3: Frequently Asked Questions
What Are the Differences Between the Cricut Maker Models?
The key differences between the Cricut Maker and the Cricut Maker 3 are speed, cut length, and the ability to cut Smart Materials without a mat. The Cricut Maker 3 can cut Smart Materials at lengths of up to 12 feet long and speeds up to 2x faster than the Cricut Maker's "Fast Mode." Cricut Maker is limited to a 12″ x 24″ mat size for cutting.
What Happened to the Maker 2?
The most recent machine in the Cricut Explore family was the Explore Air 2. Because the technological advances for the new Maker 3 and the Explore 3 are similar, Cricut chose to align the names to communicate those similarities. A Maker 2 model was never released.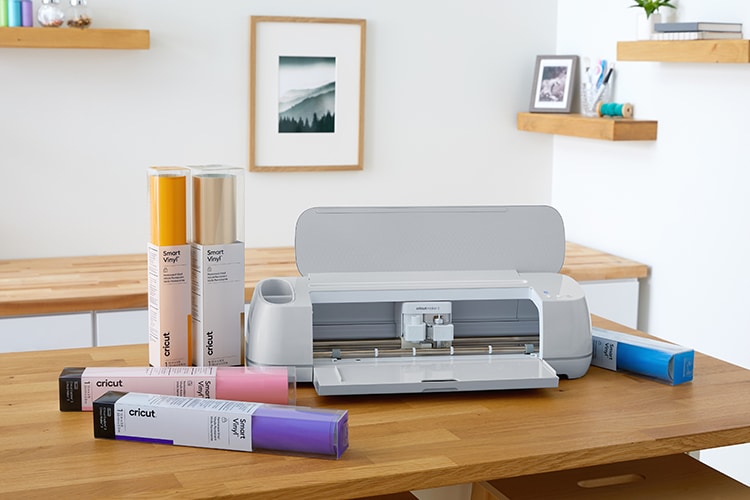 What Types of Smart Materials Work with Cricut Maker 3?
The Maker 3 is compatible with:
Smart Vinyl (available in a wide variety of colors, effects, and material lengths in both removable and permanent adhesives)
Smart Iron-On (available in solids, glitter, and holographic varieties)
Smart Paper Sticker Cardstock (backed with double-sided adhesive that allows you to skip the glue for mess-free projects – just peel and stick!)
Cricut does not currently offer a 13″ wide Smart Material for Infusible Ink, but I hope that's coming in the future!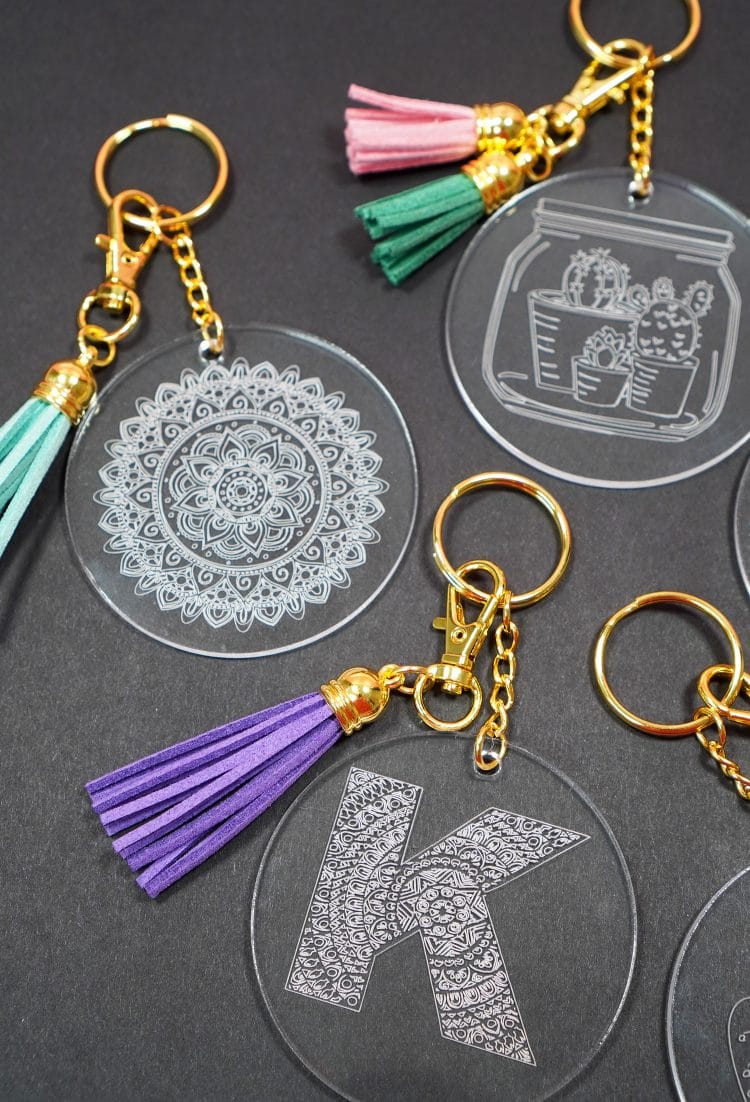 What is the Maximum Materials Thickness for Cricut Maker 3?
Cricut Maker 3 can accommodate materials up to 3/32″ of an inch, or 2.4mm thick.
Will I Lose My Cartridges, Projects, or Uploaded Images if I Upgrade to the Cricut Maker 3?
No. Your cartridges (image sets), projects, and uploaded images are linked to your Cricut ID in the Cricut Cloud, not to a machine. Use the same Cricut ID as usual and you'll still have access to all your content with your Cricut Maker 3.
---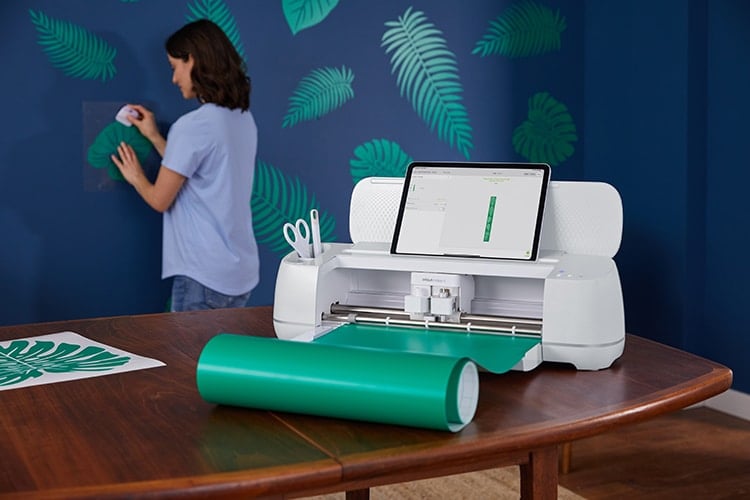 The new Cricut Maker 3 is wildly versatile, and now, you have even more ways to make each of your craft projects uniquely and creatively YOU!
I can't wait to see what you'll create with your new Cricut Maker 3 machine! What are you going to make first?

Check Out These Other Cricut Maker Ideas!
Don't Forget to Pin This Post for Later!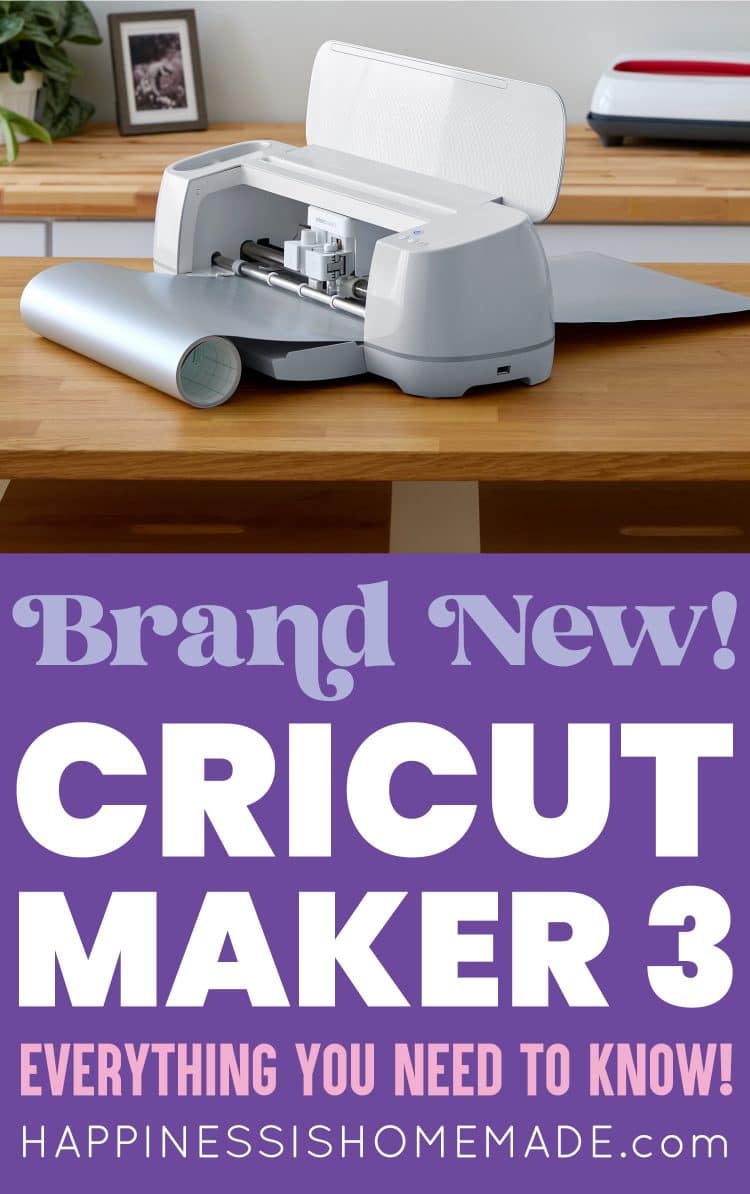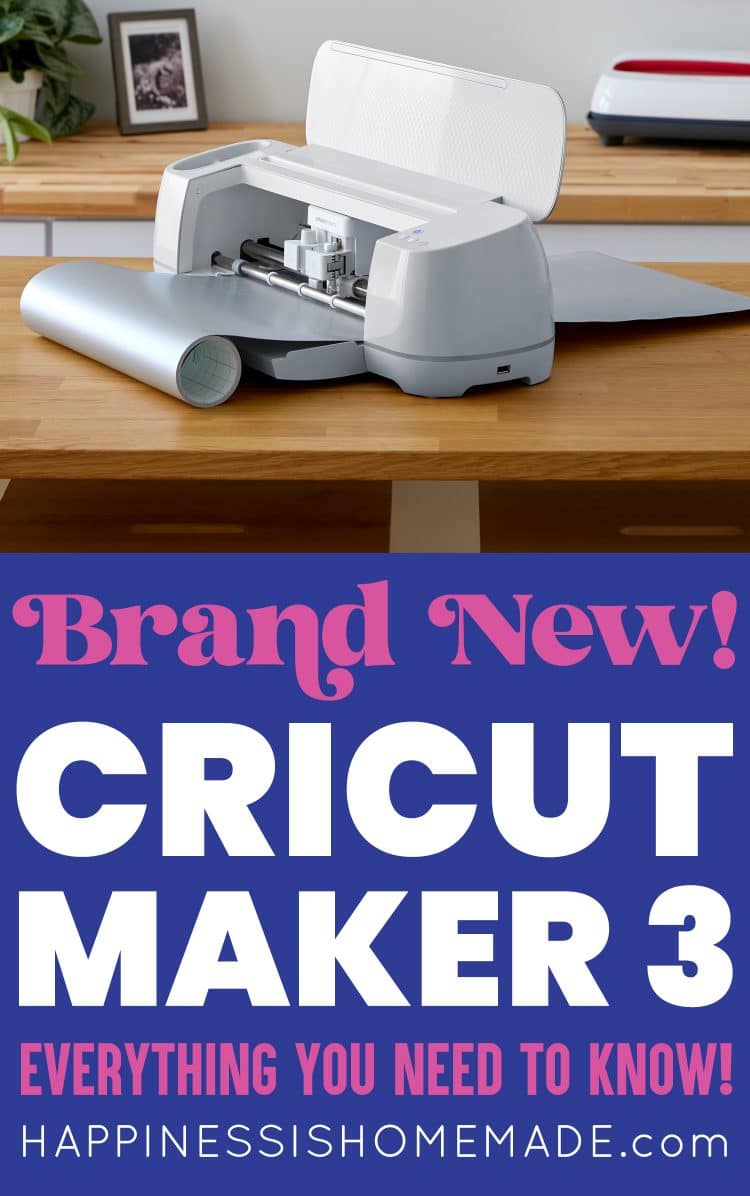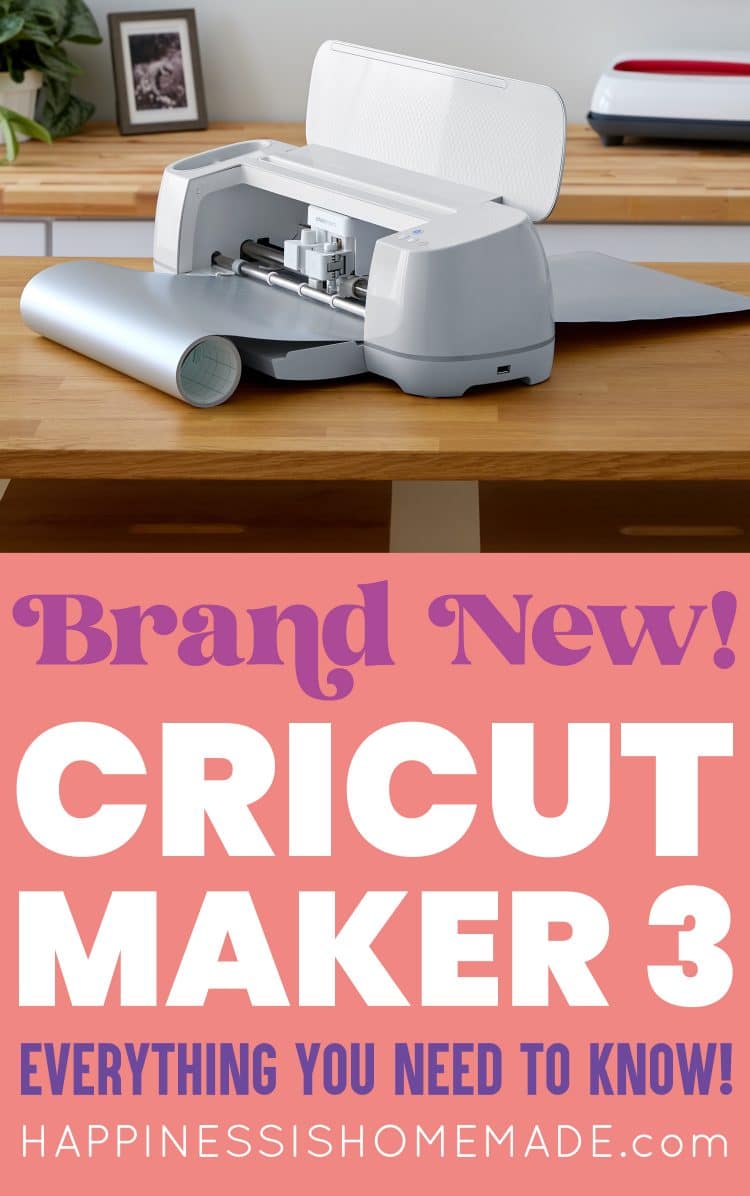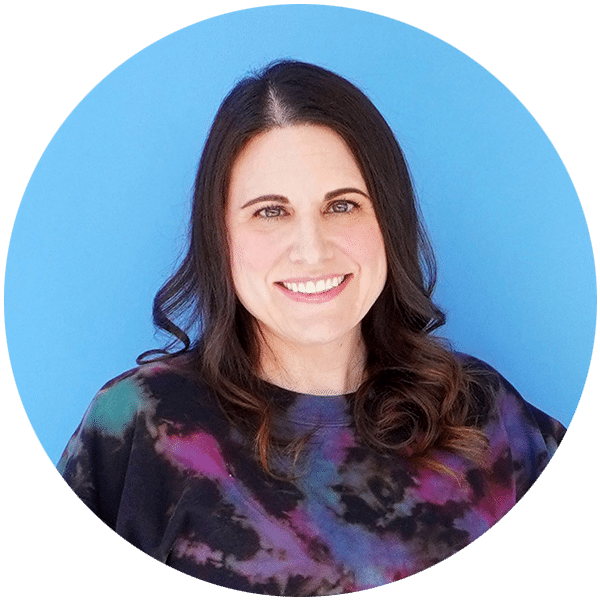 Heidi Kundin has captivated the hearts of millions with her colorful and inspiring approach to crafting, celebrations, and family fun. With over 15 years of experience, Heidi's website has become a must-visit destination for those seeking quick and easy creative ideas and last-minute solutions. Her warm personality shines through her posts, inviting readers to join her on a creative journey that's fun, rewarding, and achievable.