DIY Christmas Ornaments – Easy Group Craft!
This post and its photos may contain affiliate links. As an Amazon associate I earn from qualifying purchases. If you make a purchase through these links, I may receive a small commission at no extra cost to you!
Make these cute DIY Christmas Ornaments using mini embroidery hoops, felt shapes, and sparkly embellishments – a great easy group craft for Christmas parties and holiday get togethers!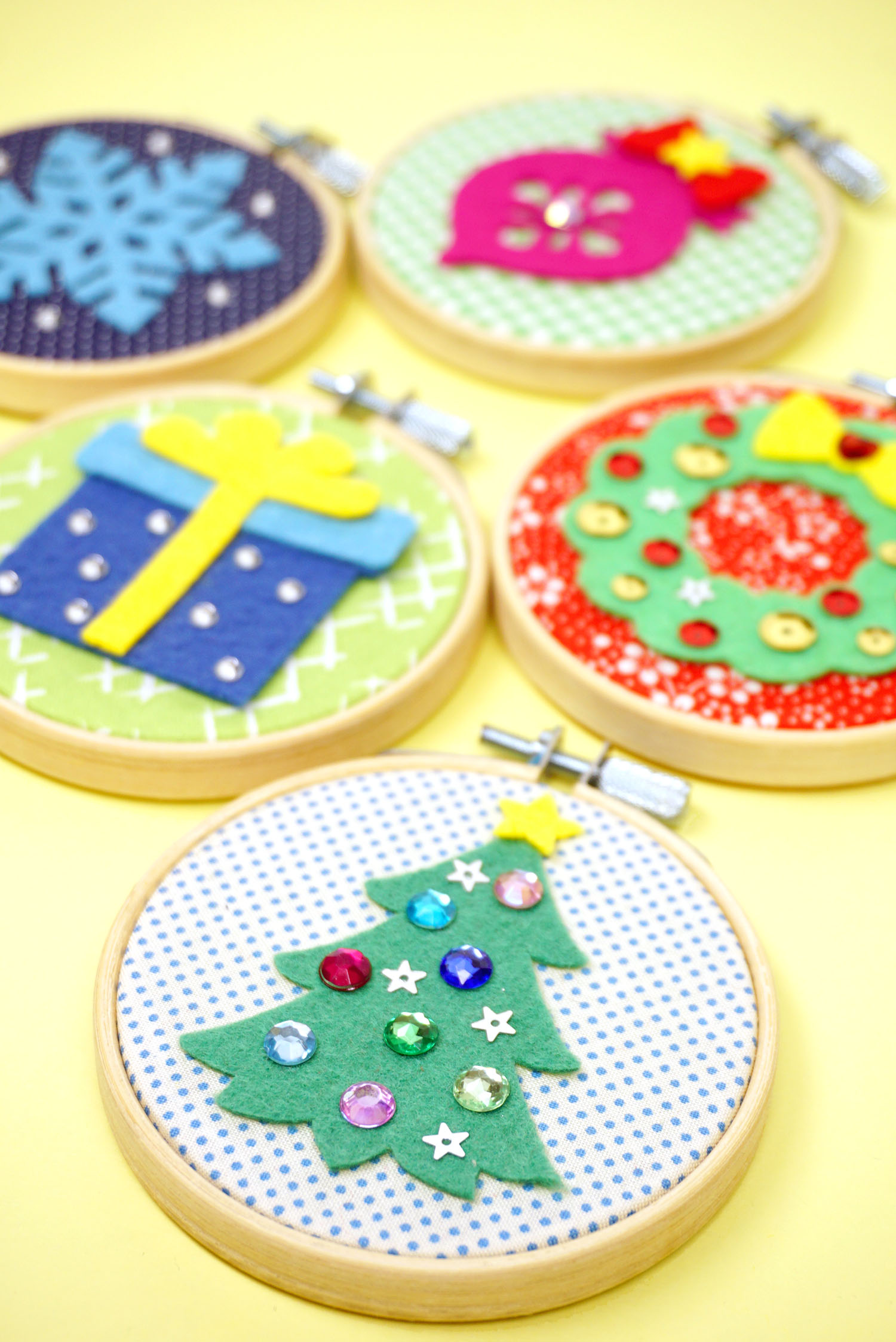 Christmas will be here before you know it, so it's time to get started on those holiday crafts! These easy DIY Christmas Ornaments are a fun group craft to make with your friends while watching Christmas movies and sipping holiday cocktails!
Easy DIY Christmas Ornaments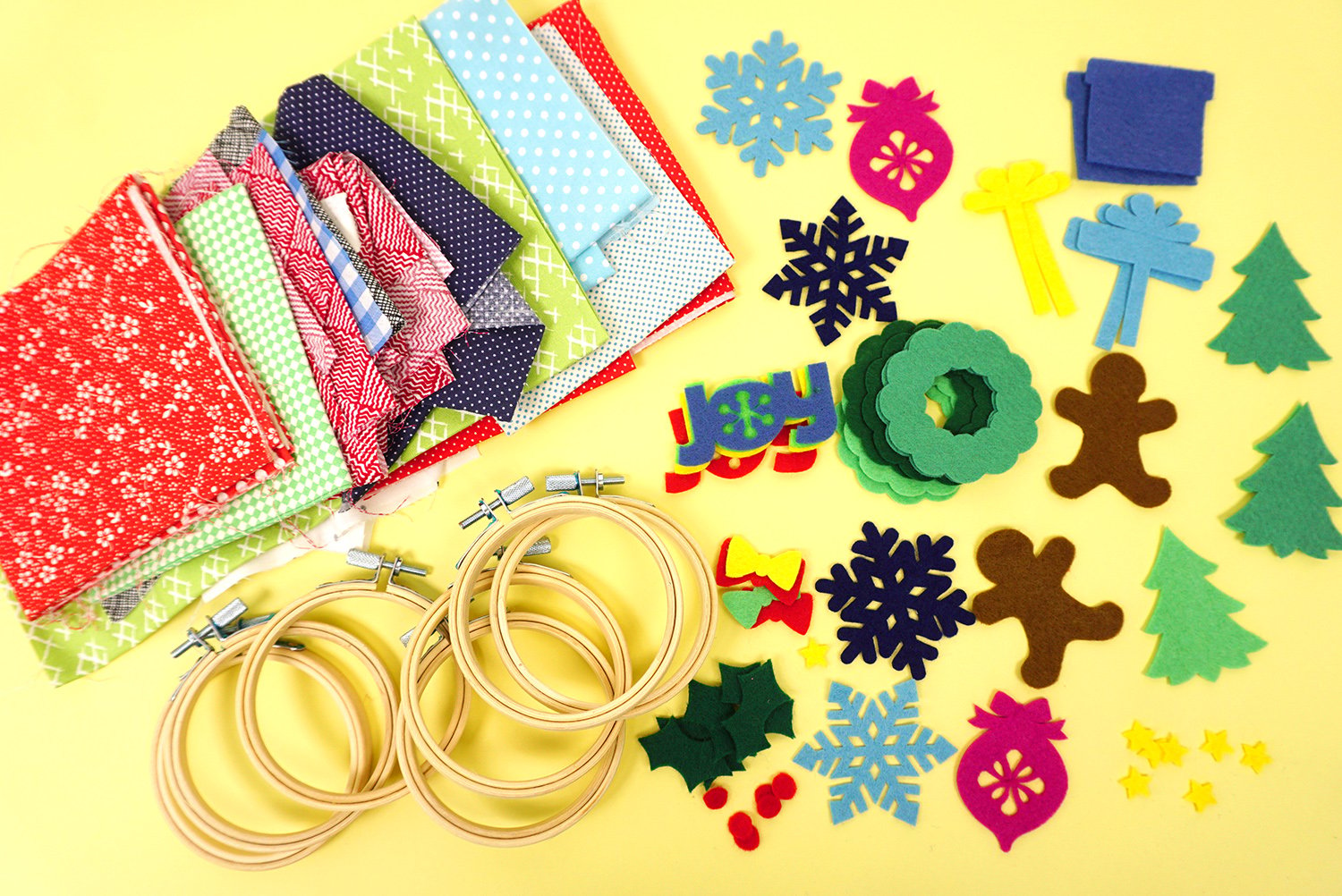 What You'll Need to Make Christmas Hoop Ornaments: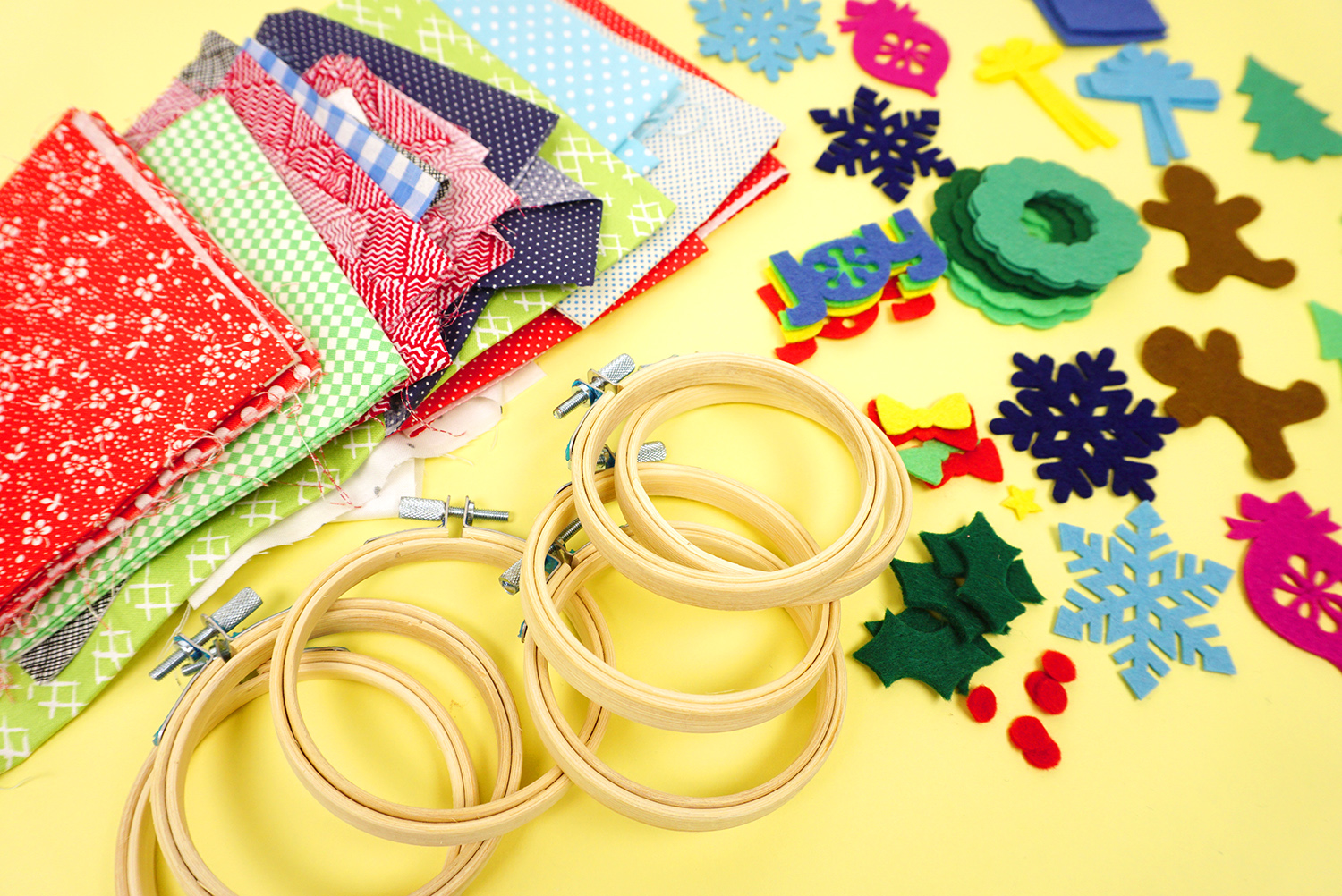 These felt hoop ornaments are super quick and easy to make, so make sure that you have a lot of supplies on hand if you're going to be crafting with friends. Chances are good that everyone will want to create at least a few different ornaments of their own!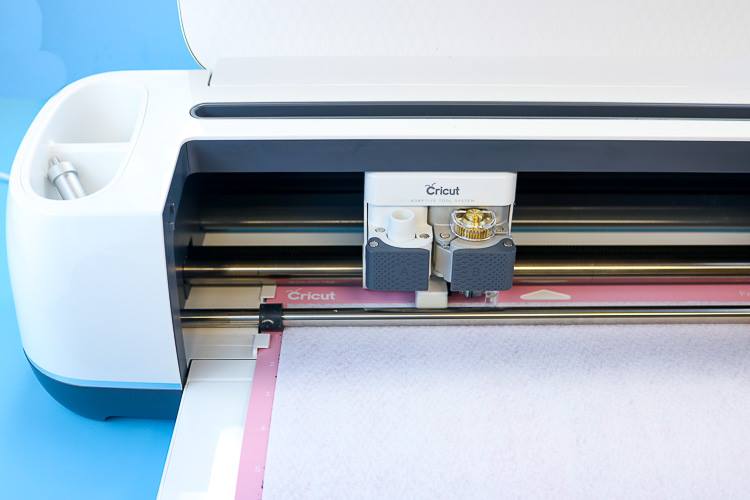 Begin by cutting a bunch of holiday shapes out of felt using your Cricut Maker machine (or scissors).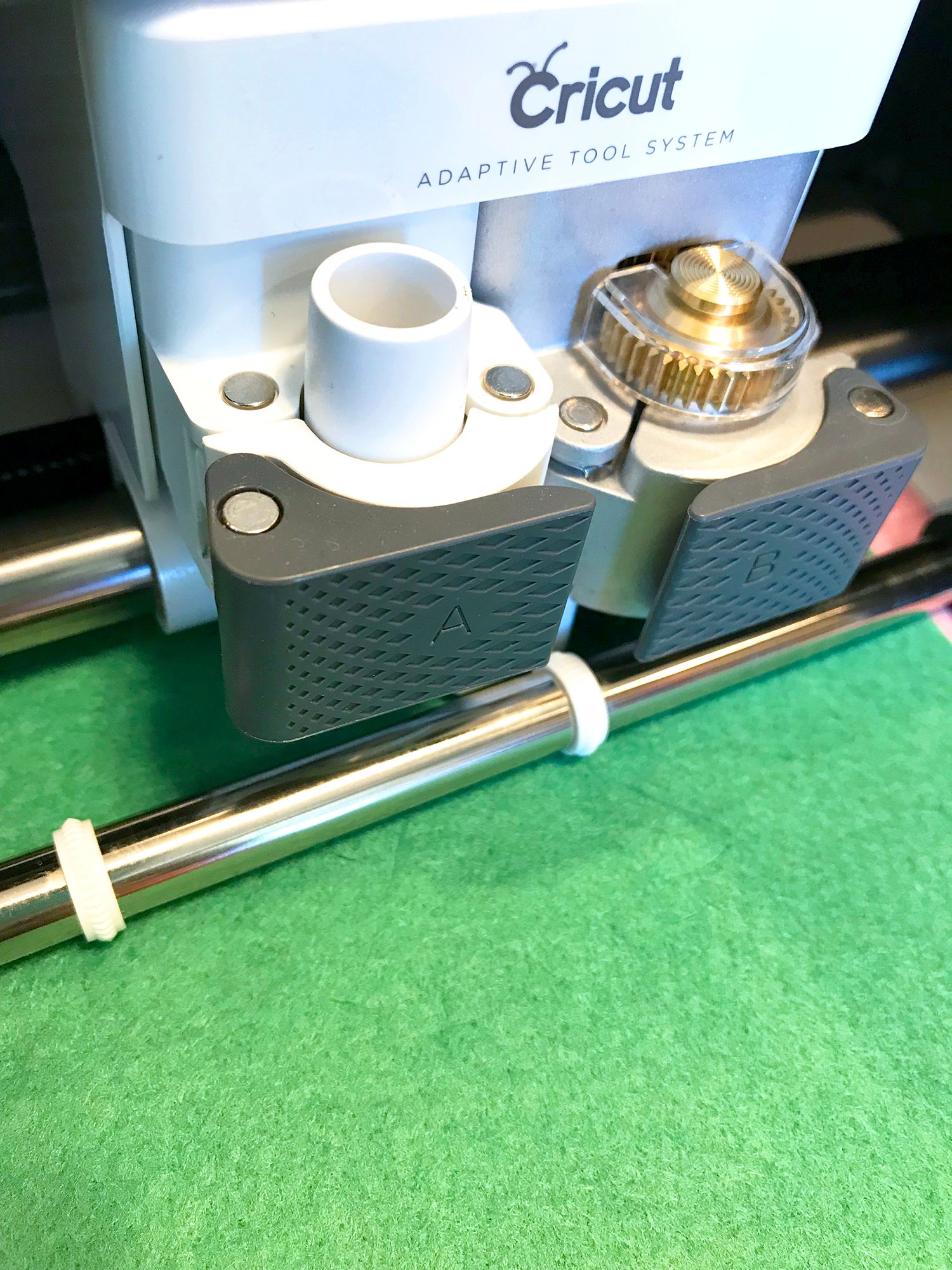 The Maker's Adaptive Tool System allows the machine to use several different types of blades, but the rotary blade is the best for cutting felt. It's super smooth and easy, and it cuts through felt like butter!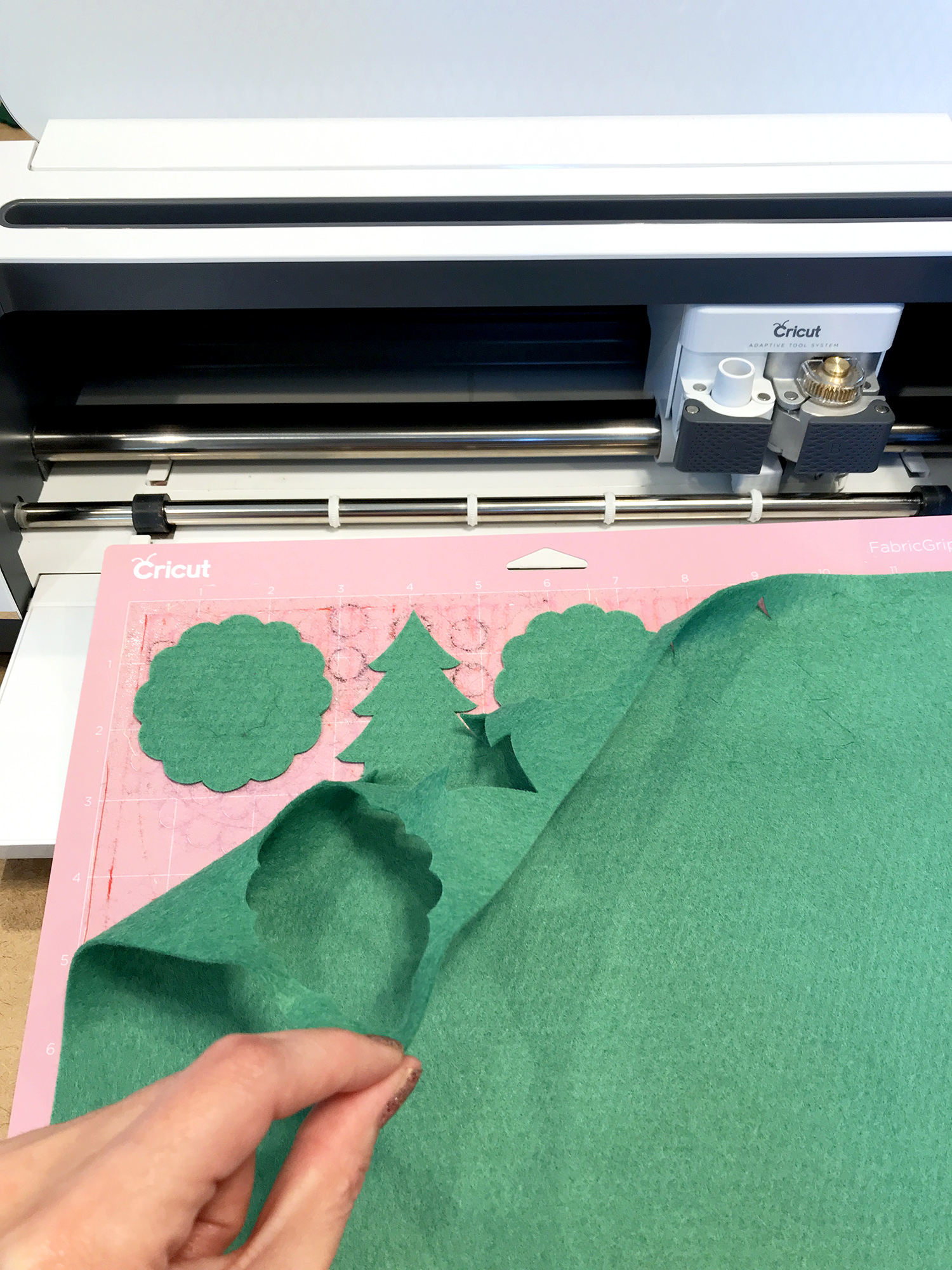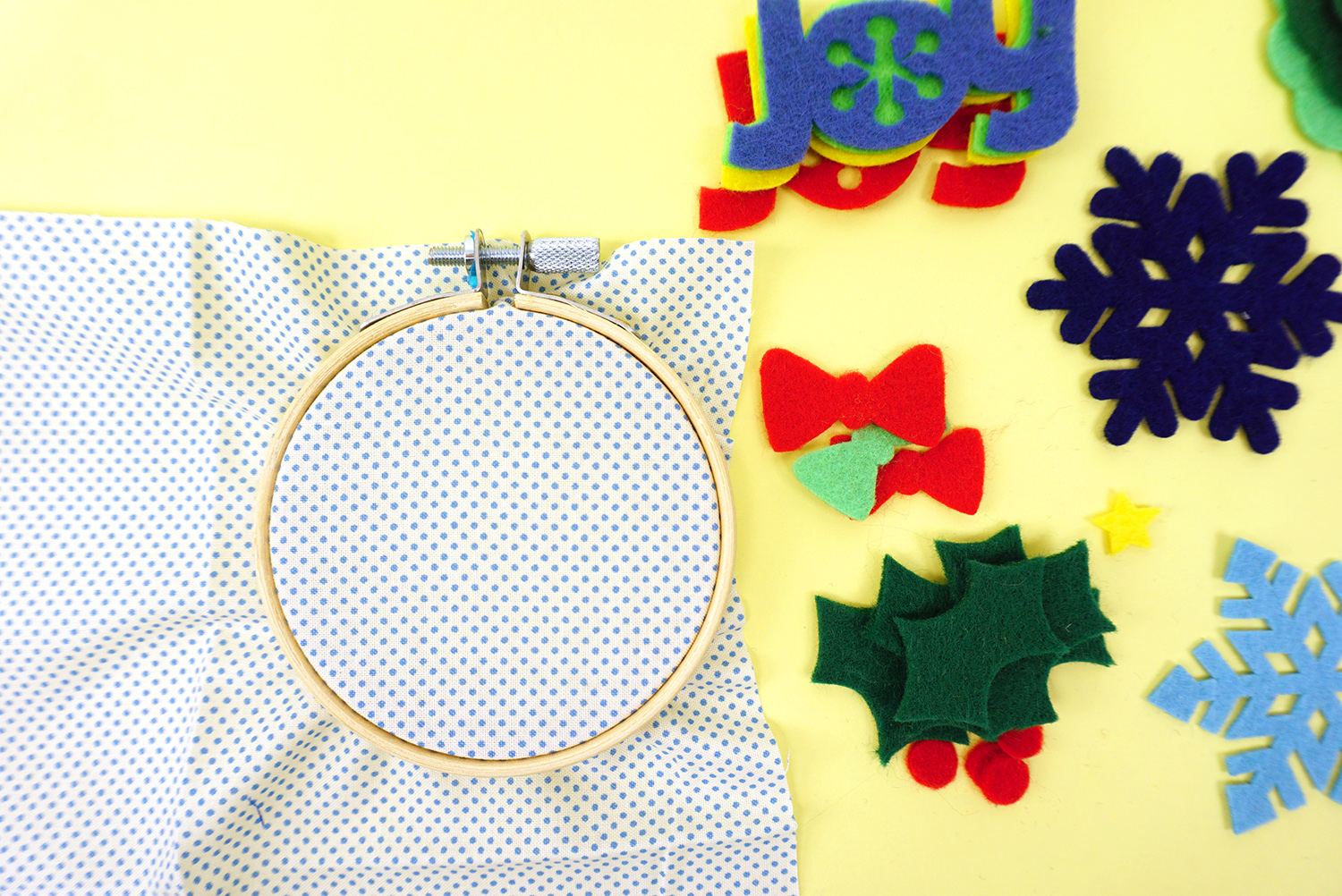 Next, insert a fabric scrap into each of the hoops.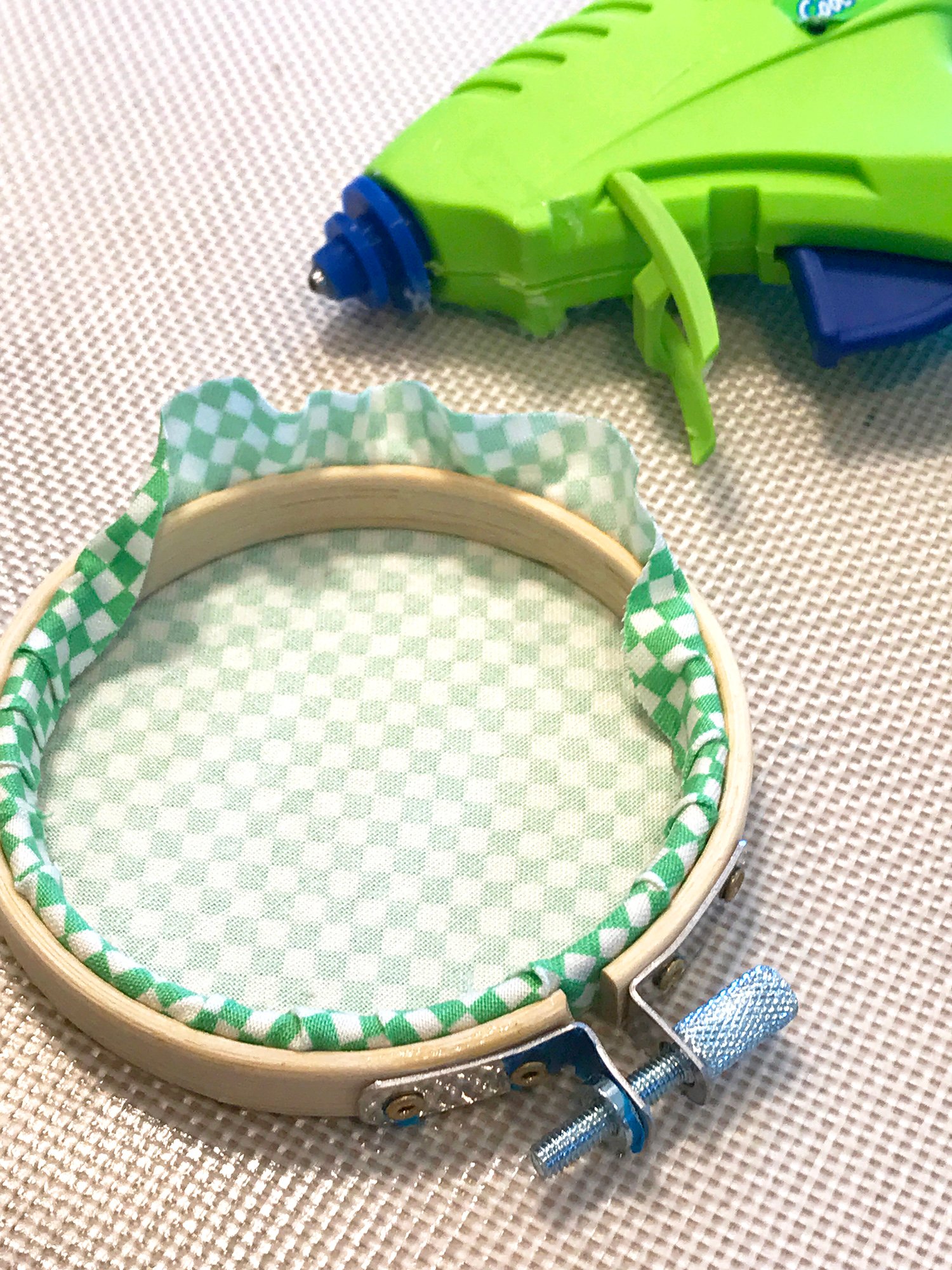 Trim the excess fabric, and use a hot glue gun to wrap the edges of the fabric over the back side of the hoop.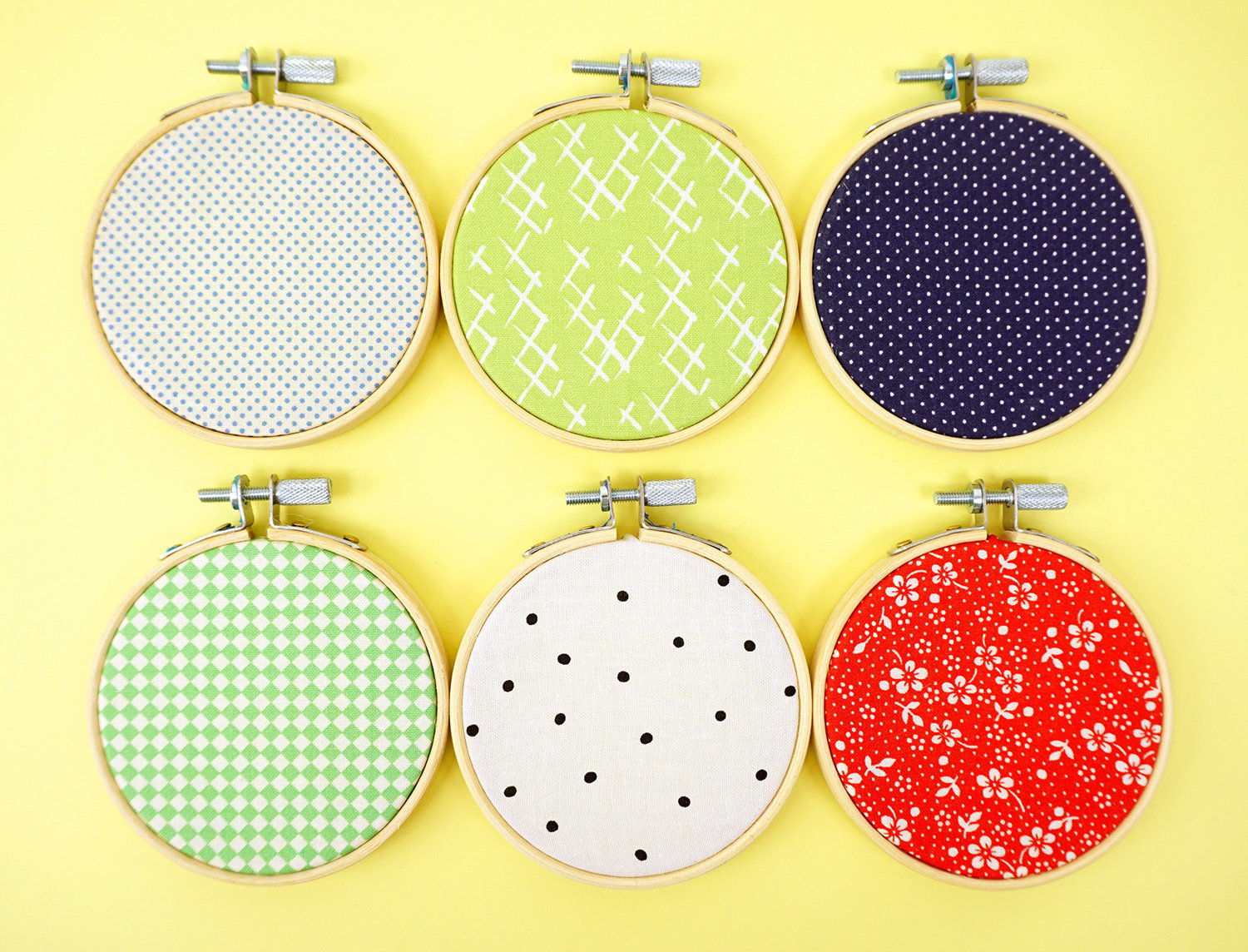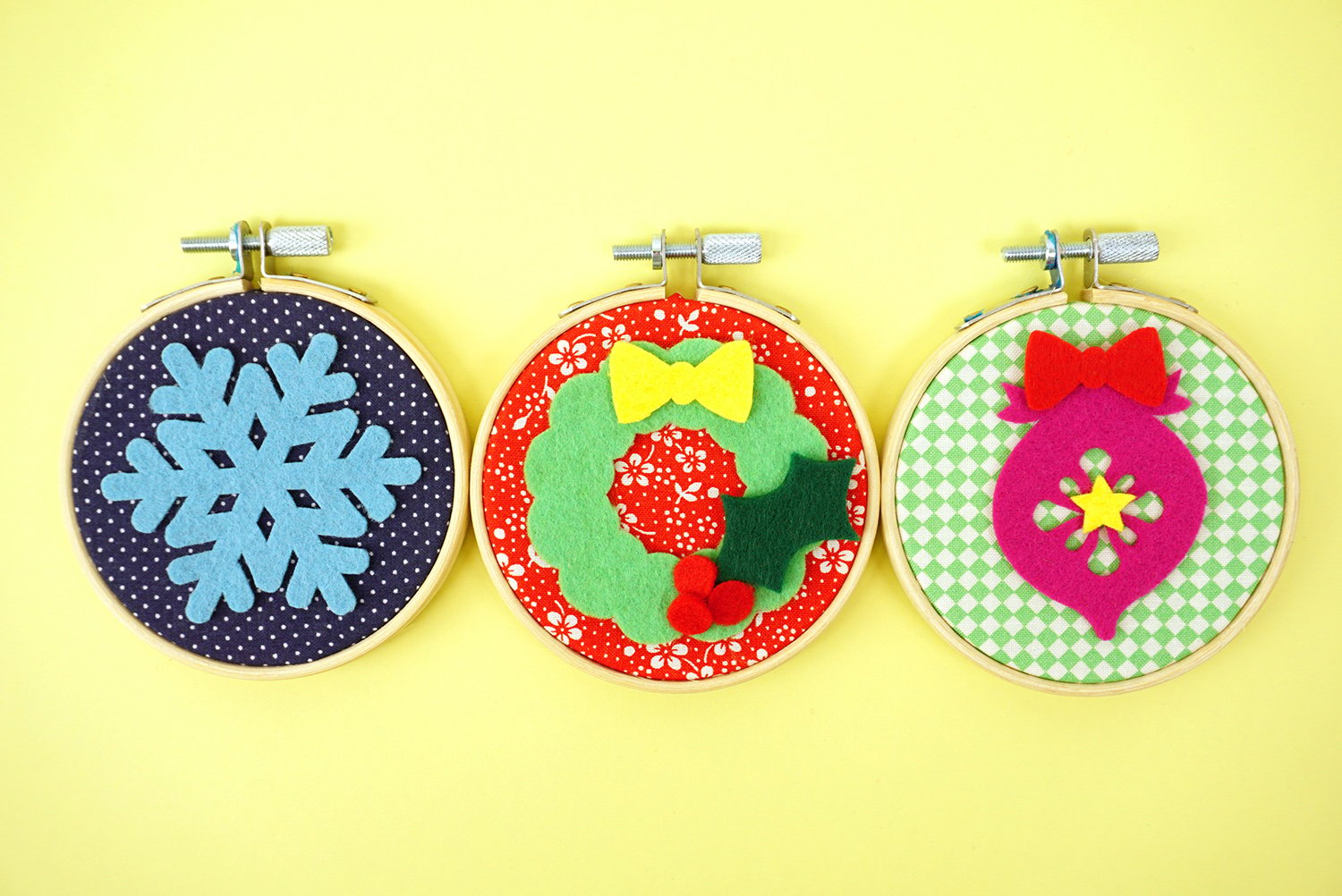 Layer different felt shapes on top of the fabric using the craft glue to adhere the layers.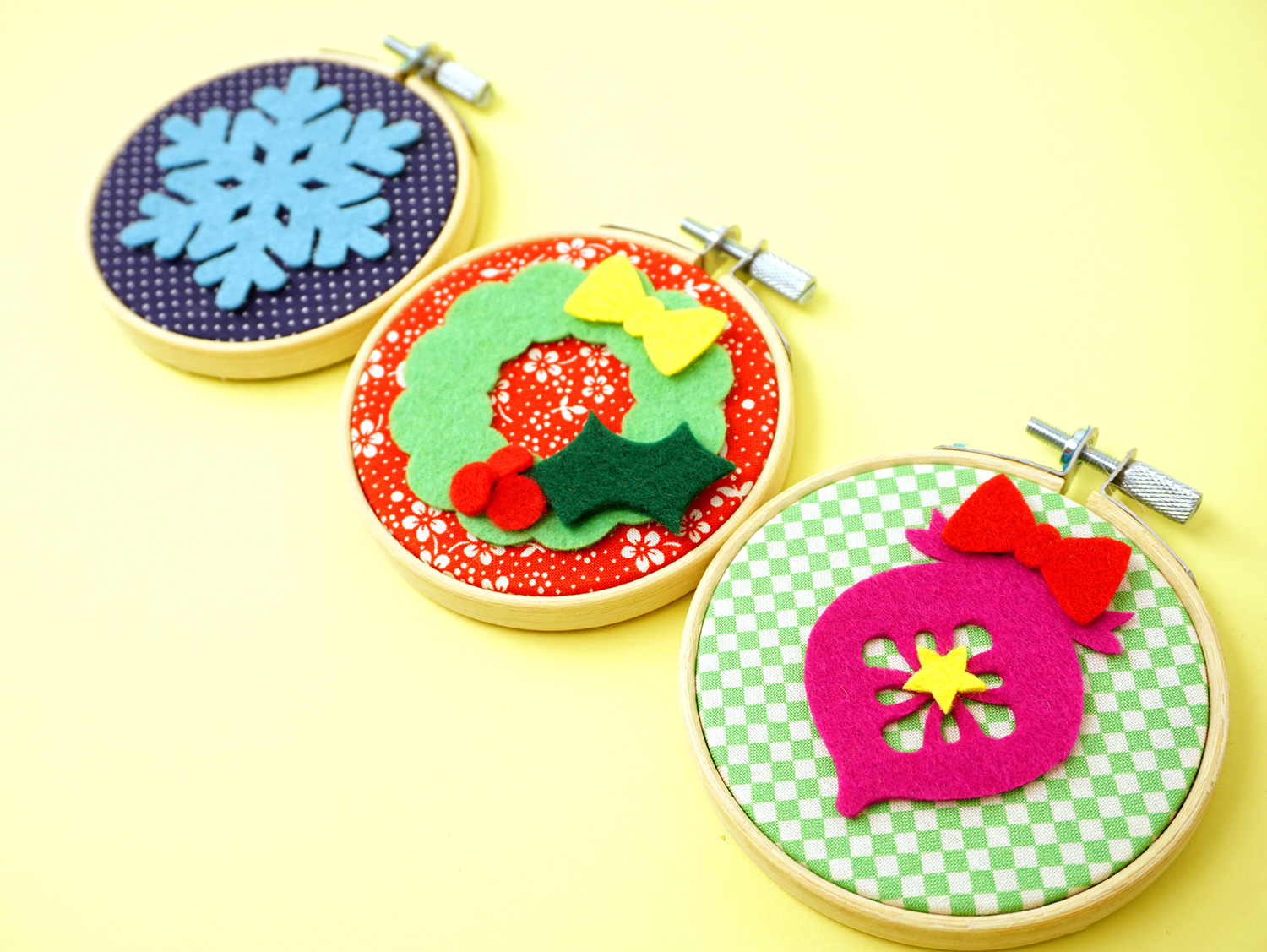 Be careful not to use too much glue or it will bleed through to the front side of the felt! Alternately, you can also use felt glue which won't bleed through, but you'll still need the craft glue for attaching any additional embellishments!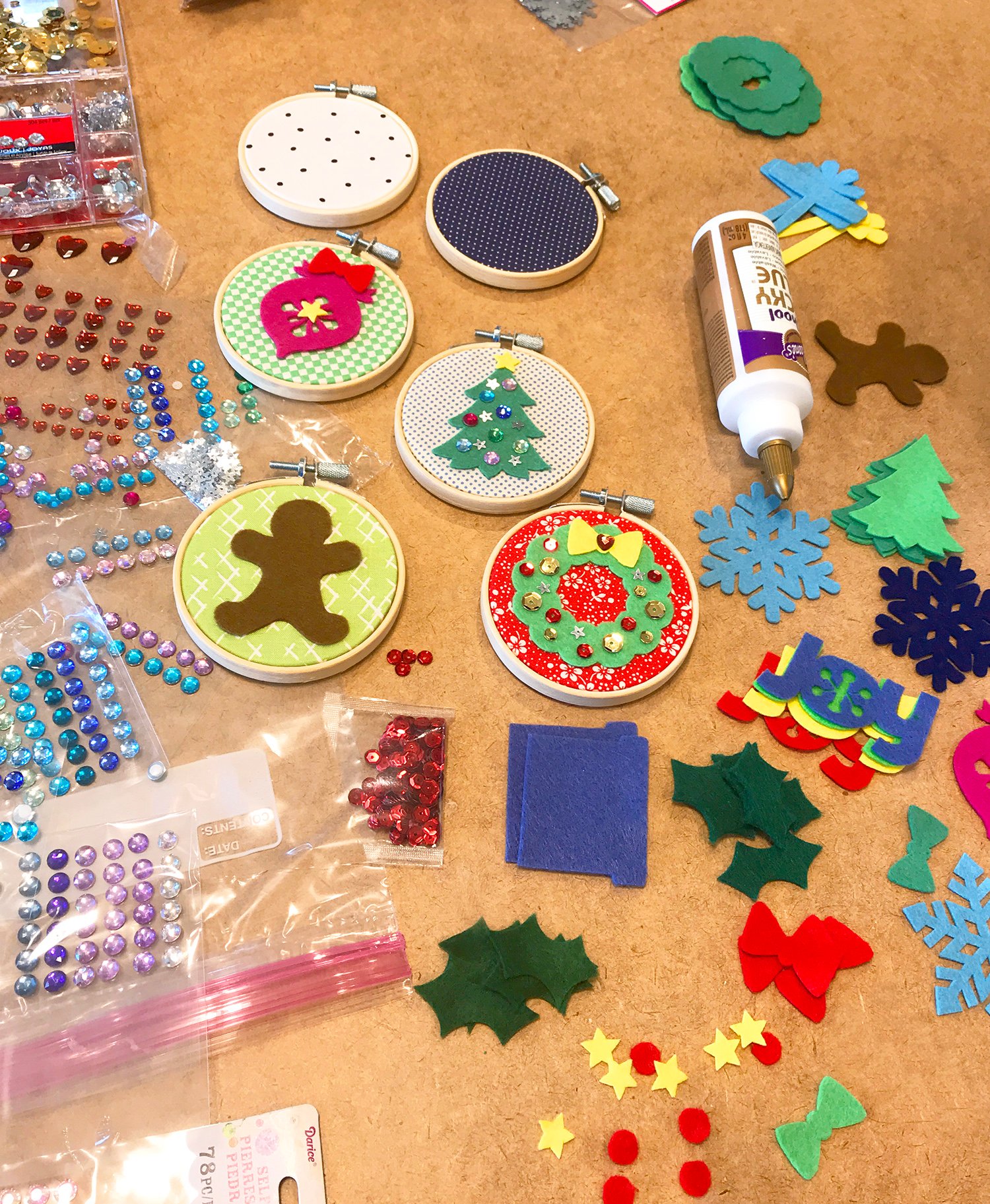 Add embellishments – rhinestones, sequins, buttons, glitter, paint, etc. to customize each ornament. If you're making these ornaments with a group, simply spread out all of the assorted supplies and embellishments on your crafting table and let everyone mix, match, and layer to their hearts' desire!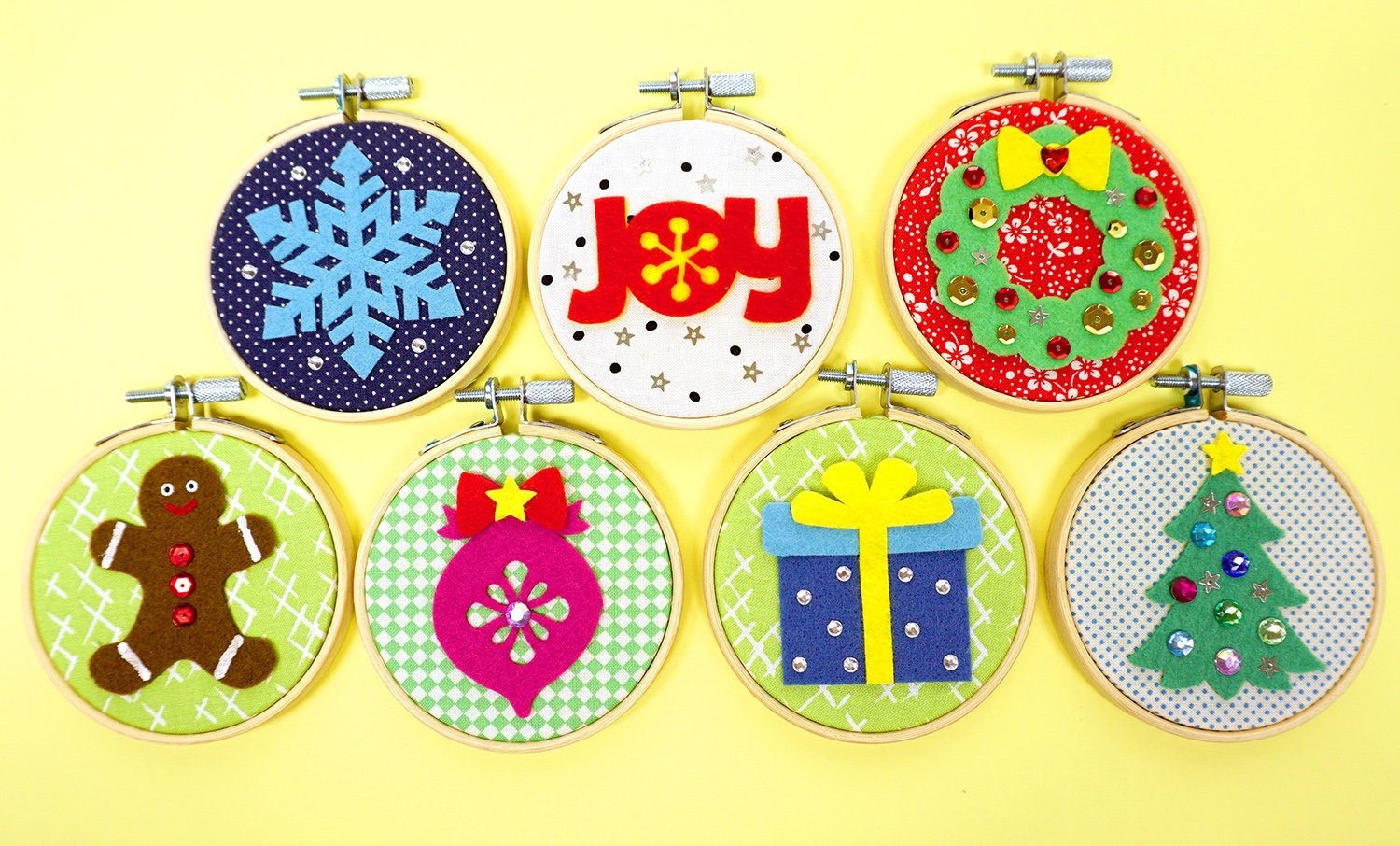 There are SO many fun combinations and possibilities!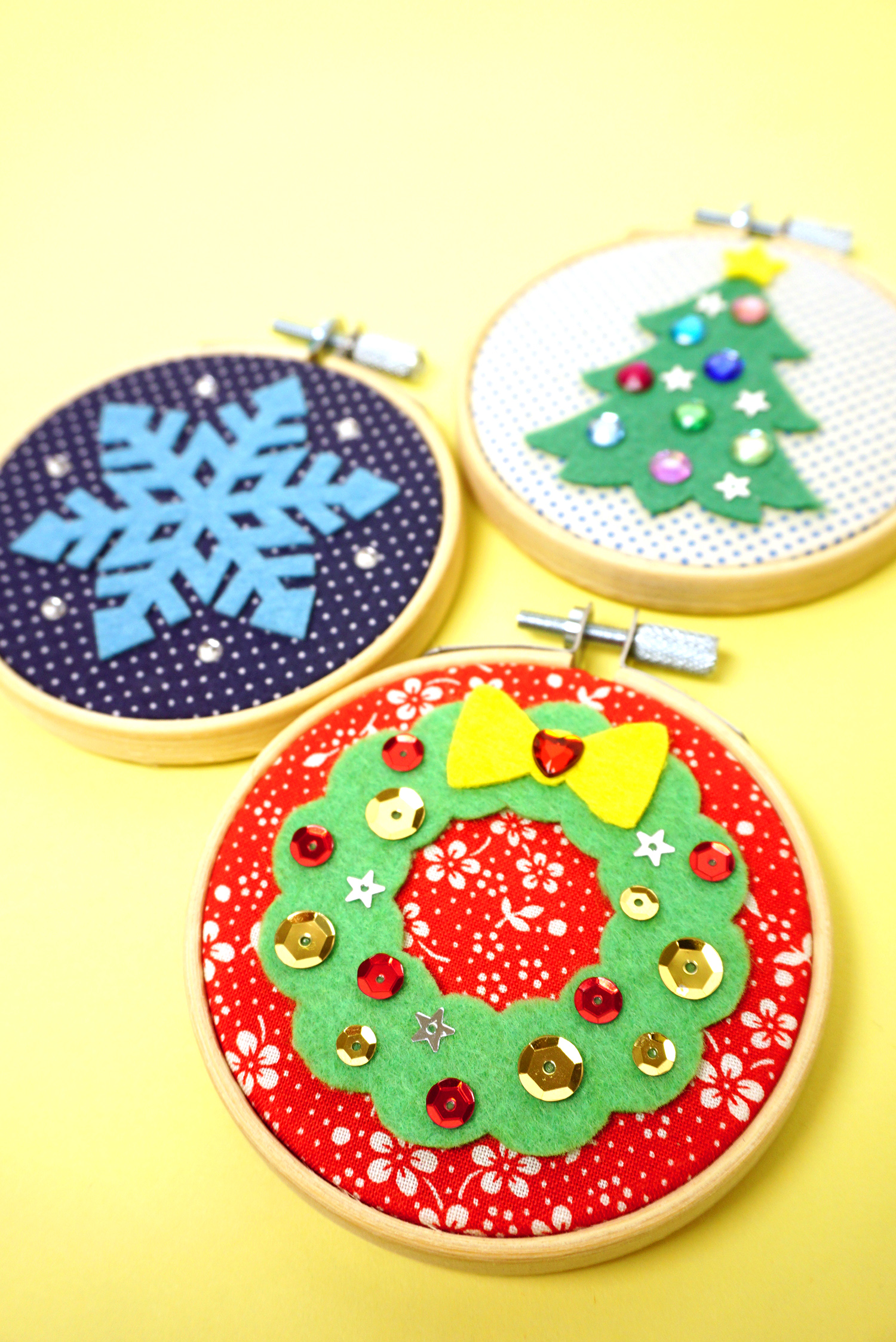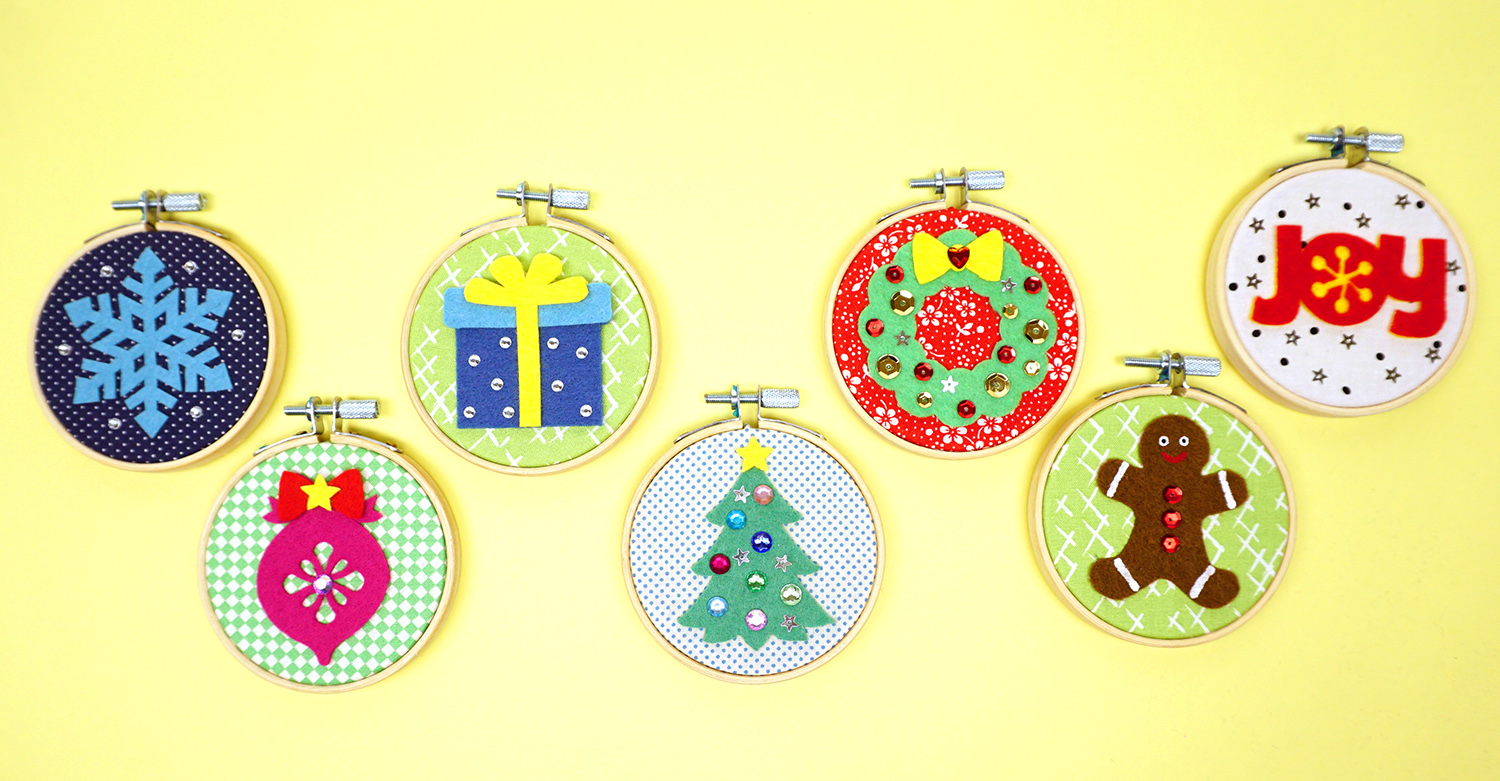 To hang the ornaments, add a colorful ribbon or length of baker's twine to finish them off.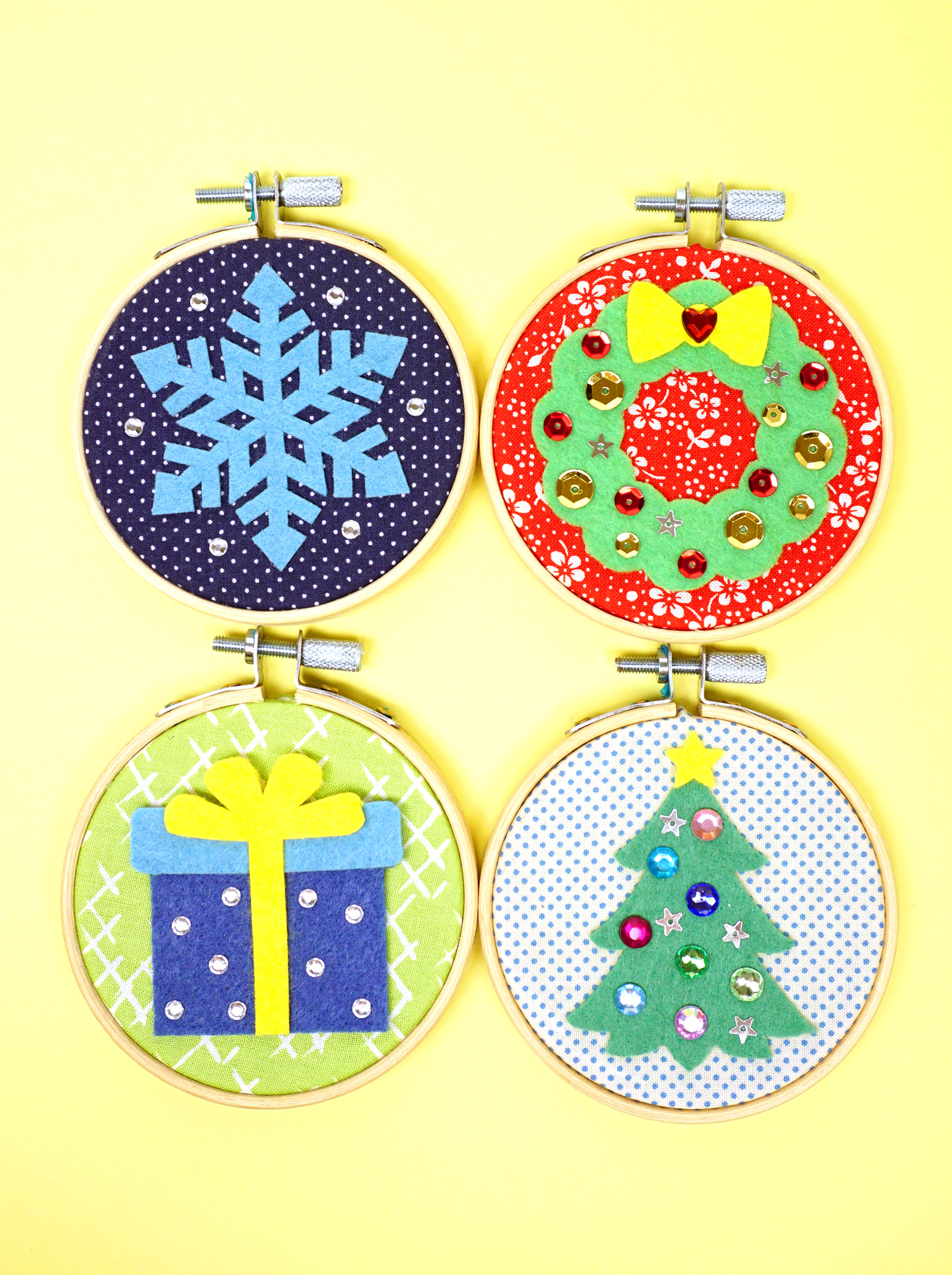 These cute ornaments are just one of the MANY awesome holiday projects that you can make with your Cricut machine!

Pin these DIY Christmas Ornaments for Later!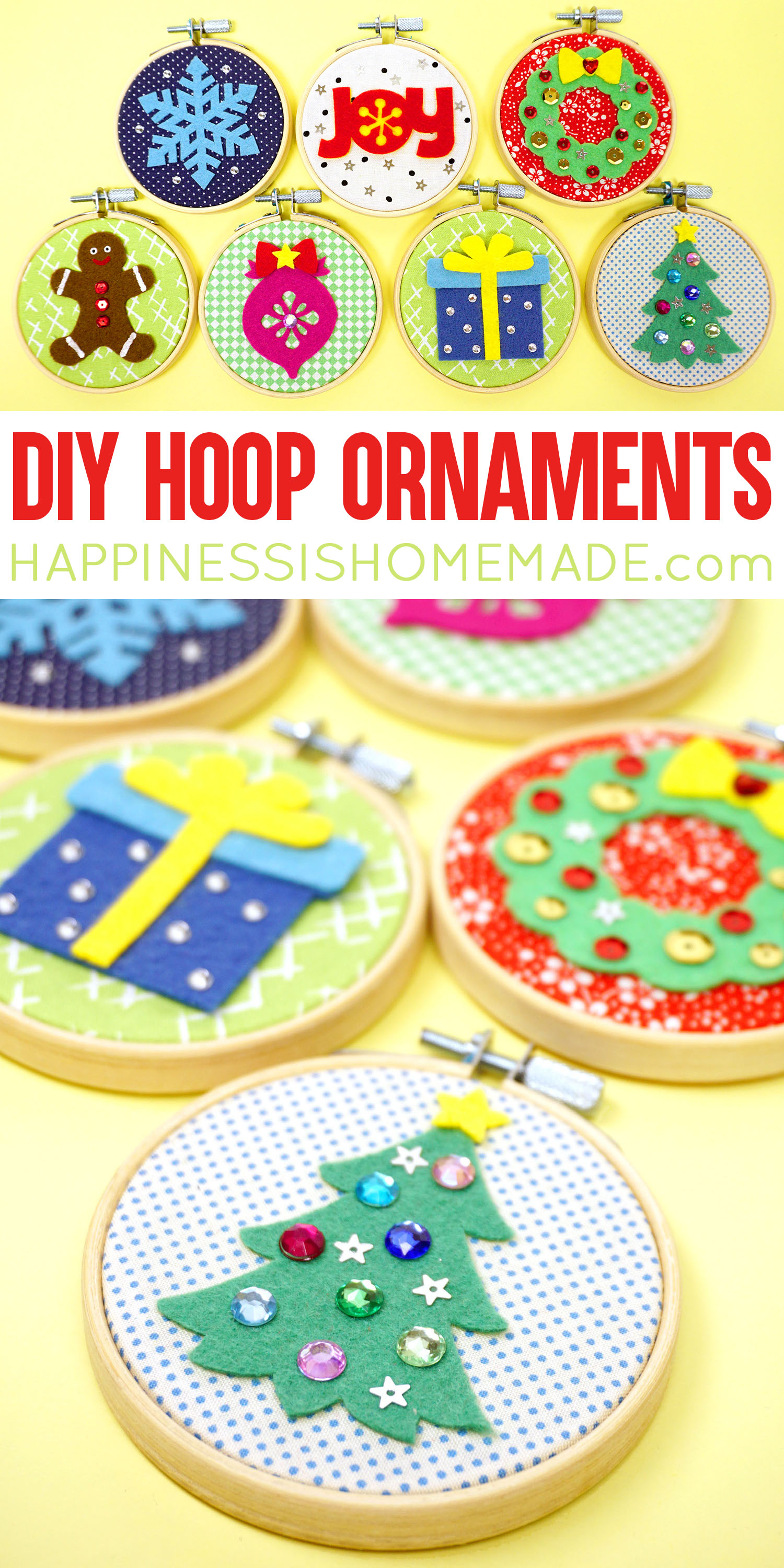 You May Also Like These Other Christmas Projects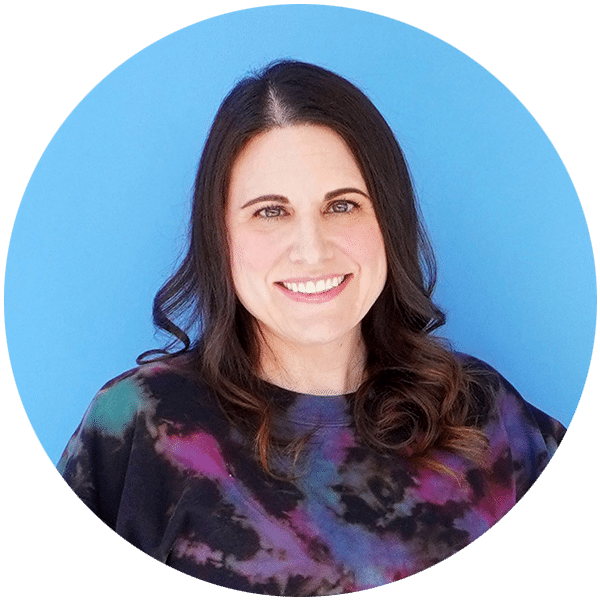 Heidi Kundin has captivated the hearts of millions with her colorful and inspiring approach to crafting, celebrations, and family fun. With over 15 years of experience, Heidi's website has become a must-visit destination for those seeking quick and easy creative ideas and last-minute solutions. Her warm personality shines through her posts, inviting readers to join her on a creative journey that's fun, rewarding, and achievable.