DIY Watercolor Picture Frames
This post and its photos may contain affiliate links. As an Amazon associate I earn from qualifying purchases. If you make a purchase through these links, I may receive a small commission at no extra cost to you!
These pretty DIY watercolor wooden picture frames make a fantastic homemade gift idea! Watercolor frames are quick, easy, and perfect for all occasions!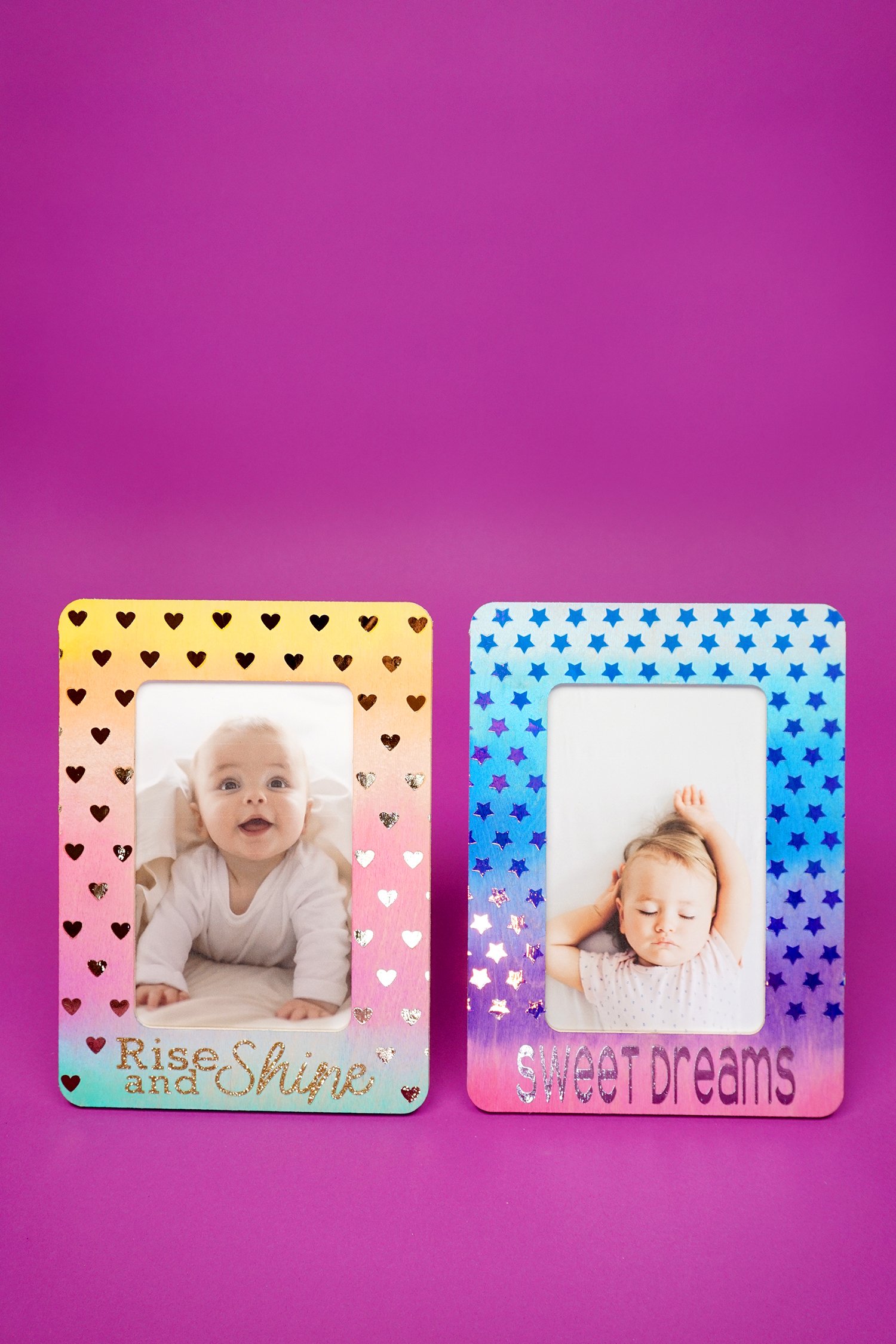 This post may contain affiliate links. I will receive a small commission from these sales at no additional cost to you! This post is sponsored by Cricut. All opinions are my own.
Watercolor Picture Frames Gift Idea
I love a quick and easy go-to gift idea, and these pretty watercolor picture frames are perfect for any occasion! Simply change up the text to suit the celebration or sentiment, and you're ready for gifting in under an hour!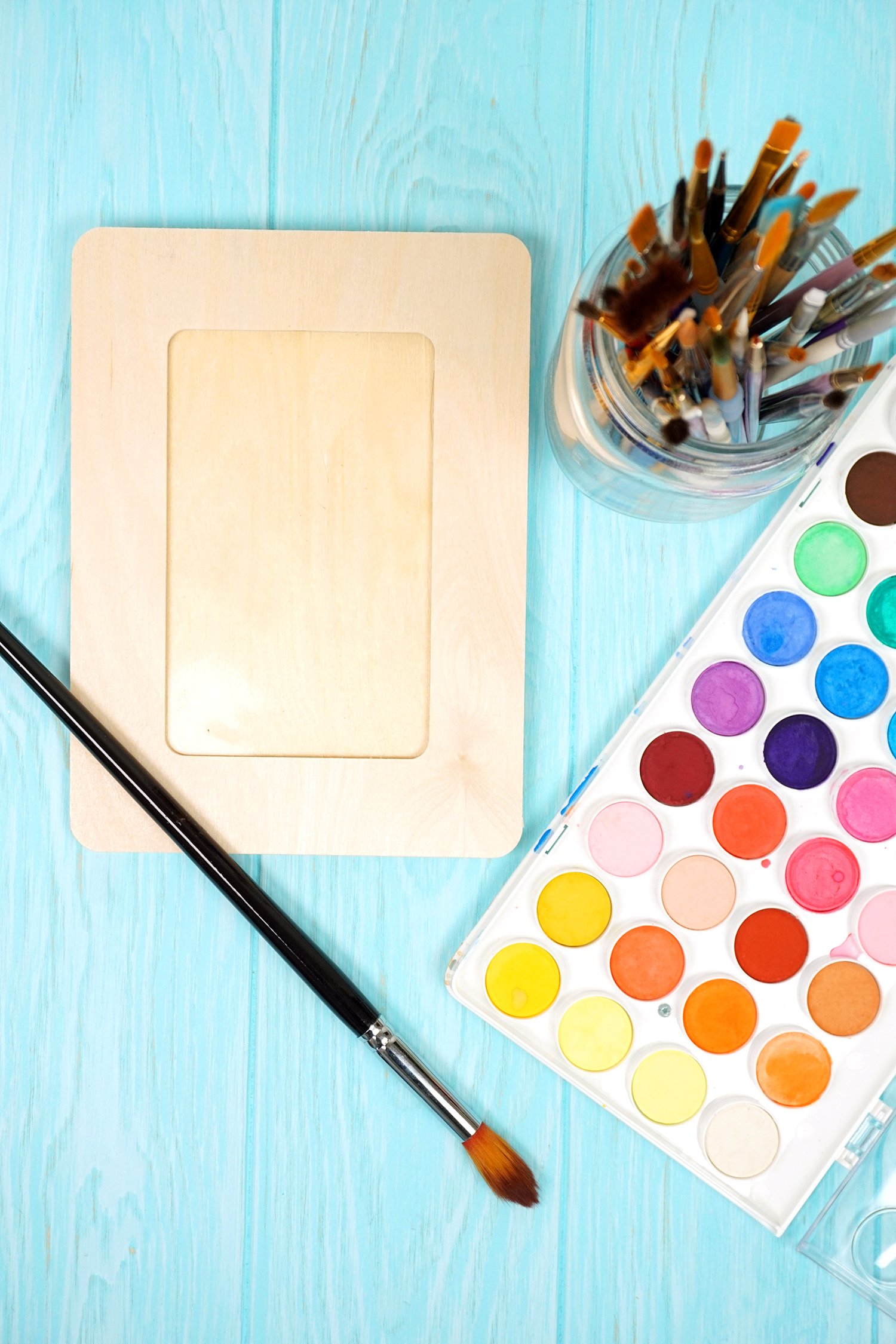 Supplies Used for Watercolor Photo Frames: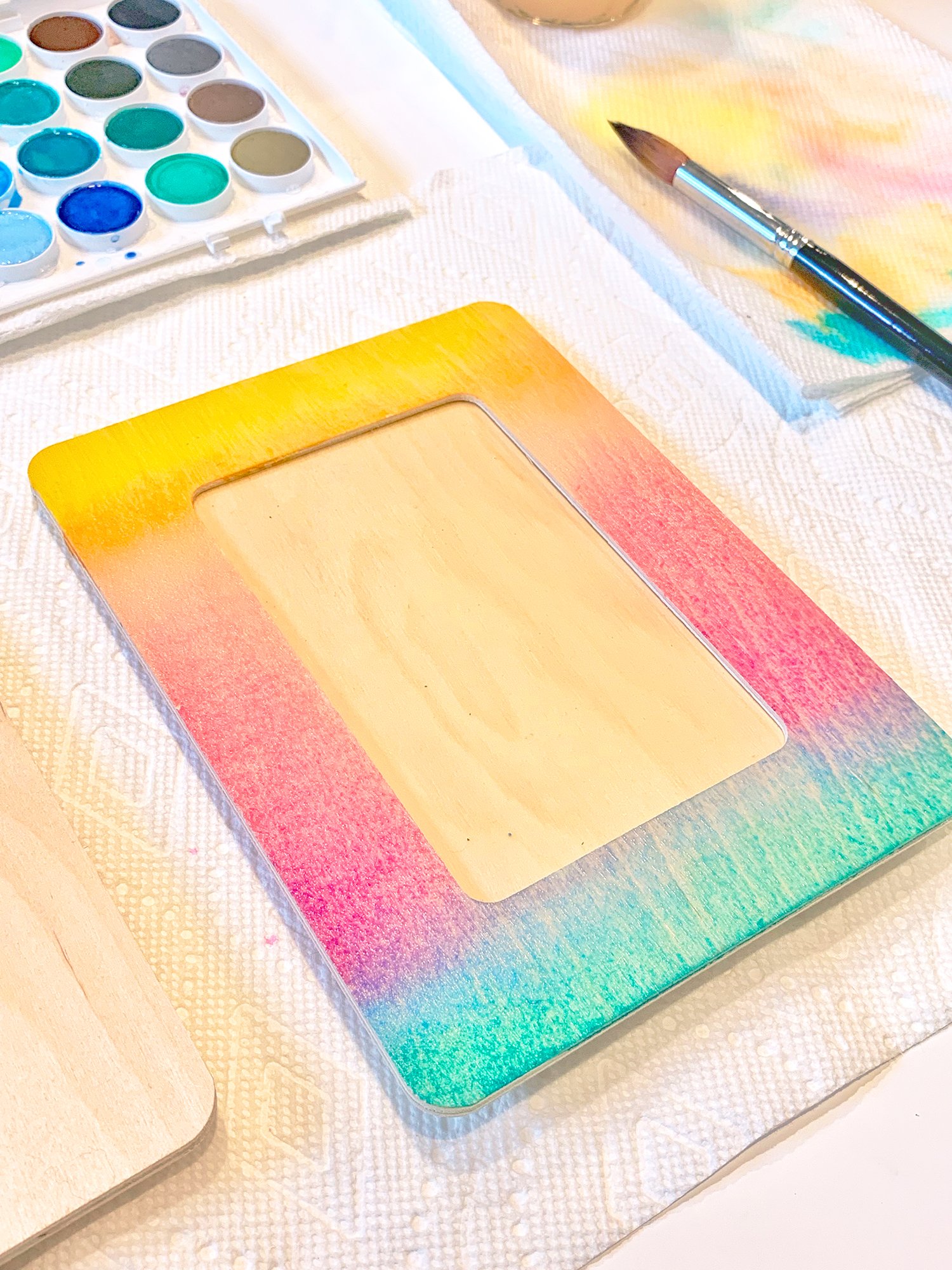 I started by using the watercolors to paint an ombre gradient effect on the picture frames, blending each color into the next.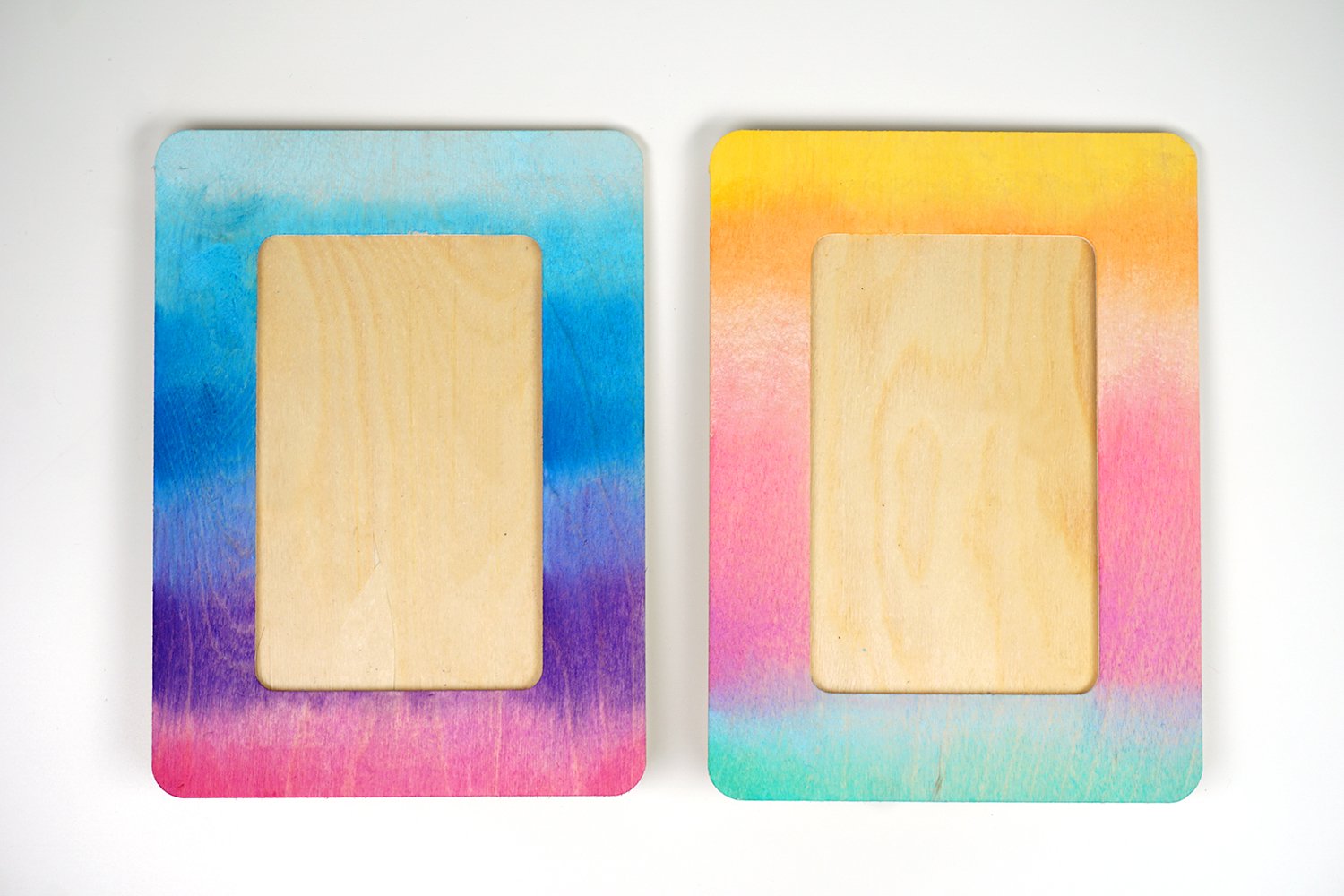 I decided that I wanted to create a daytime + nighttime theme for my picture frames, so I painted one of my frames with darker evening tones and one in sunrise hues.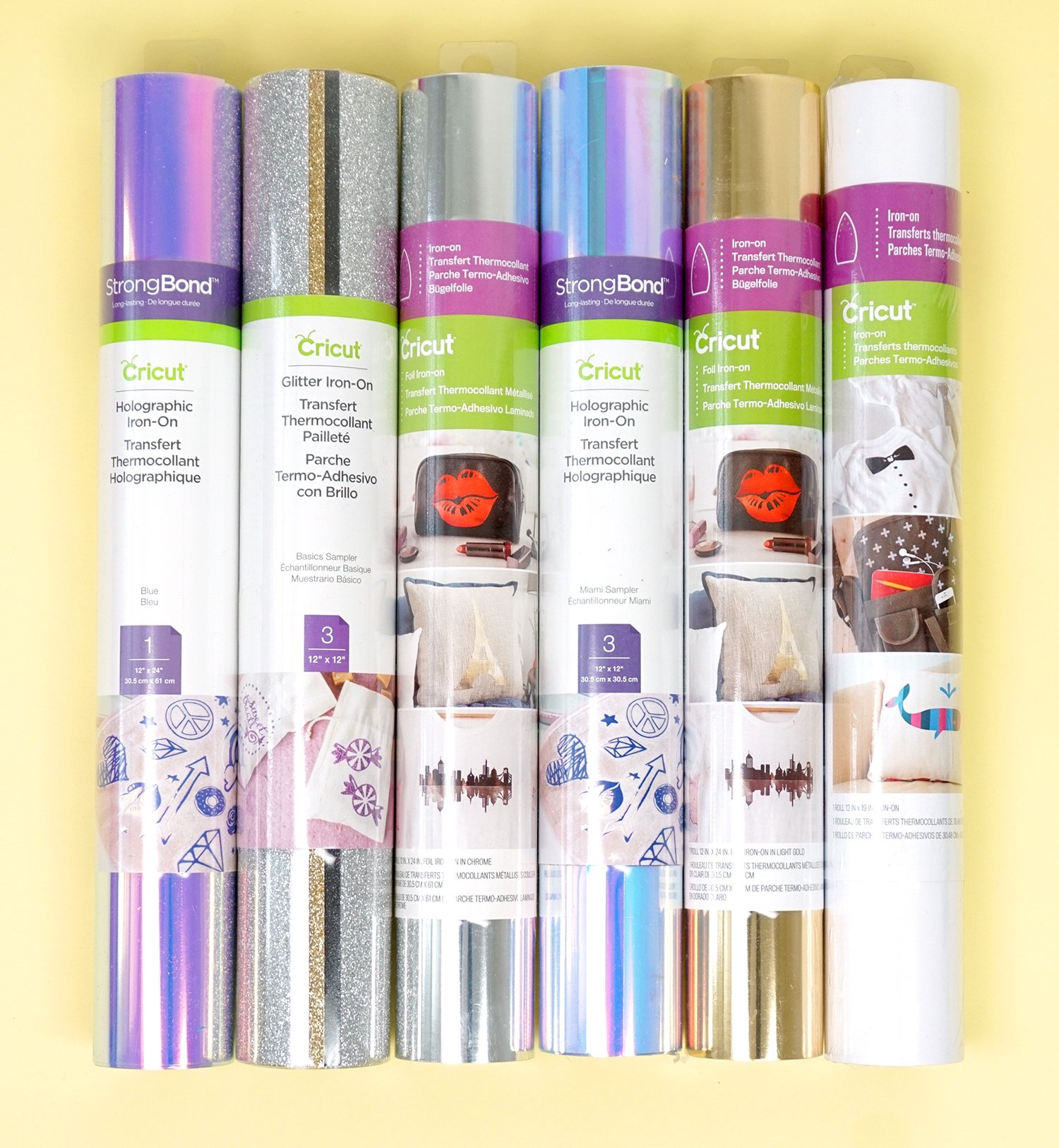 If you've previously visited Happiness is Homemade, you probably have already heard me mention my love for foil iron-on, especially on unique base materials like wood, and now Cricut has even MORE fun iron-on options including these NEW gorgeous holographic colors!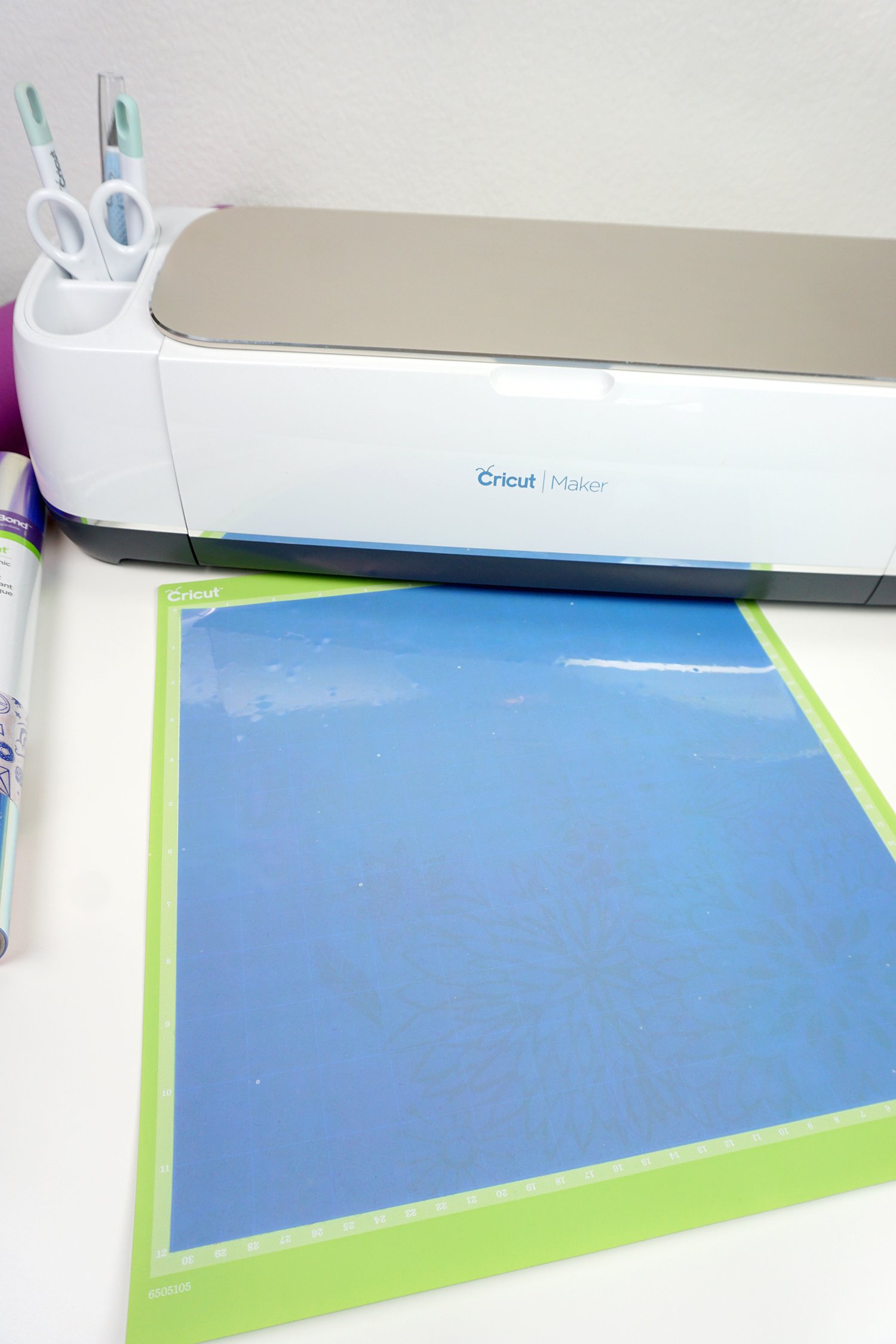 If you look closely, you can see that the floral pattern from the mat is visible through the iron-on material. The holographic iron-on is translucent, so when you use it on your projects, it will pick up a little bit of the color from your background. Since I was using this iron-on on my nighttime watercolor frame, I opted to use the blue holographic iron-on so that it would work well with the colors of the frame. The iron-on shimmers in a range of sparkly hues from pink to blue, so it was totally perfect for this frame!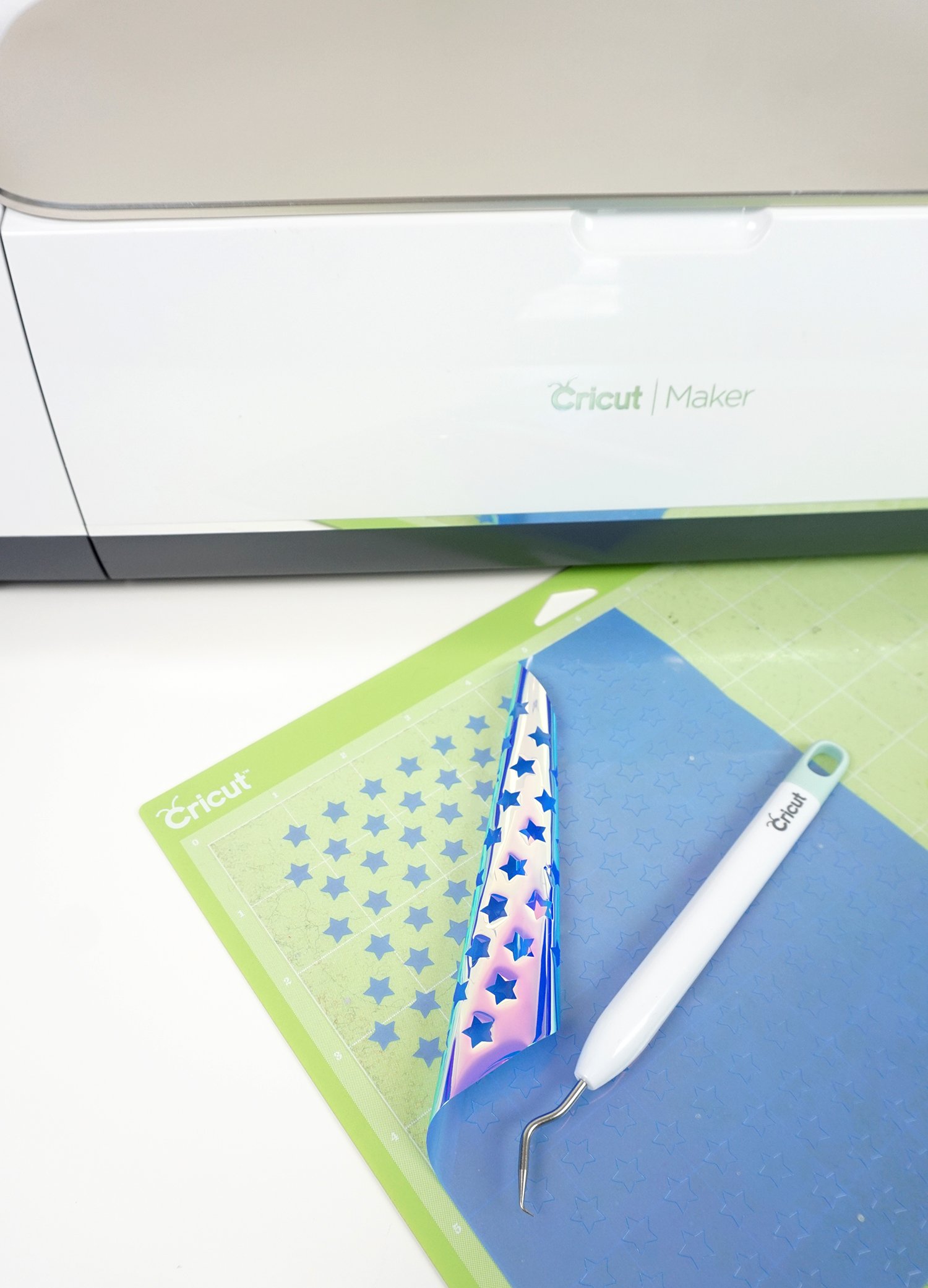 I used my Cricut Maker machine to cut out a sheet of stars and my text for the picture frame, and I weeded the excess with my favorite hooked weeding tool. If you haven't used the hooked weeder yet, you totally need to – it's the best hand tool ever!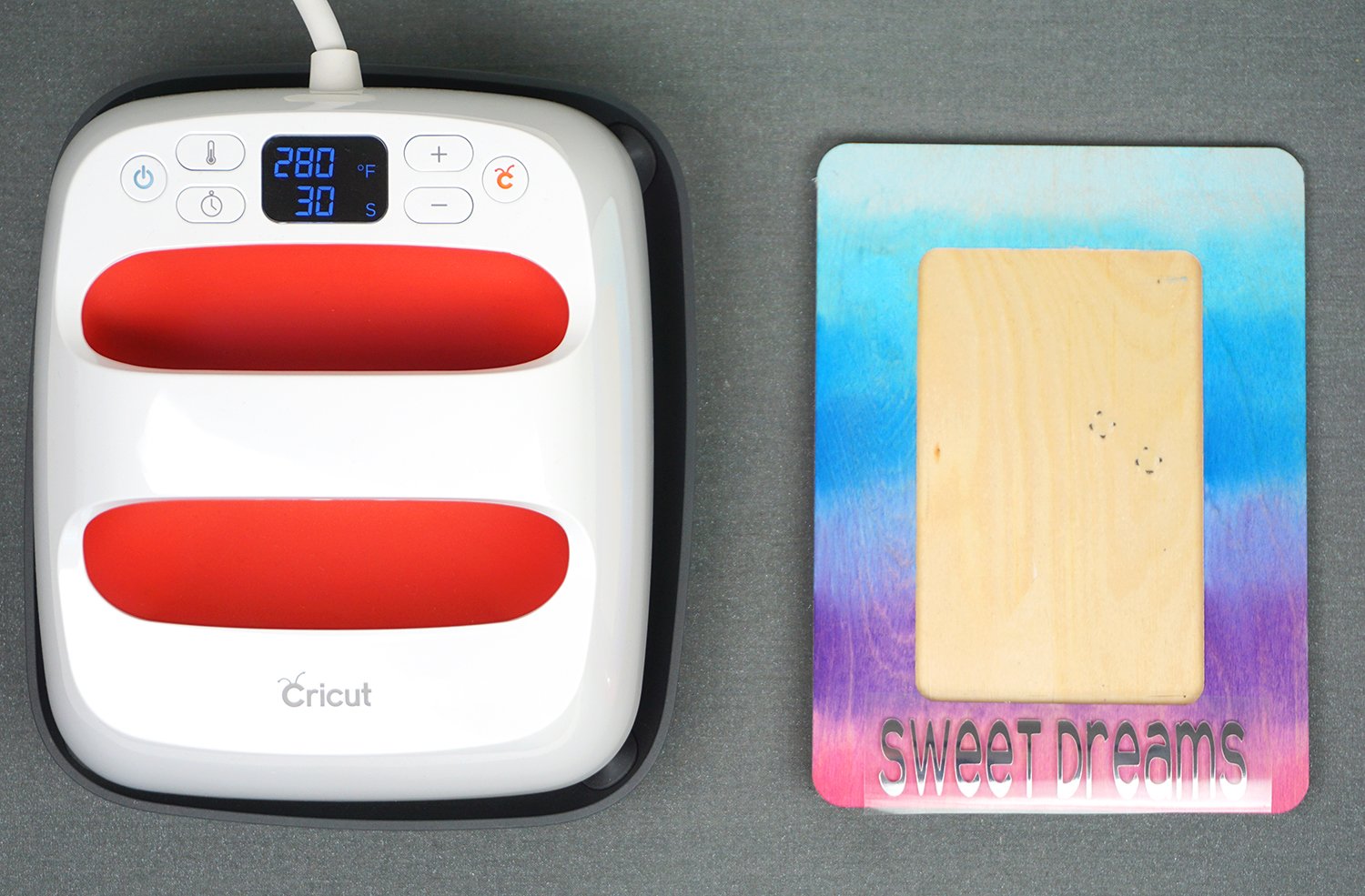 The Cricut EasyPress 2 is one of my favorite crafting tools, for SO. Many. Reasons. (you can read all about them here!), and the 6″x7″ EasyPress 2 is the perfect size for this job! This petite-sized EasyPress is ideal for small crafts like baby clothing, makeup bags, wood signs, and other small-scale projects. If you work with iron-on, even infrequently, you're going to want to have an EasyPress in your crafting arsenal!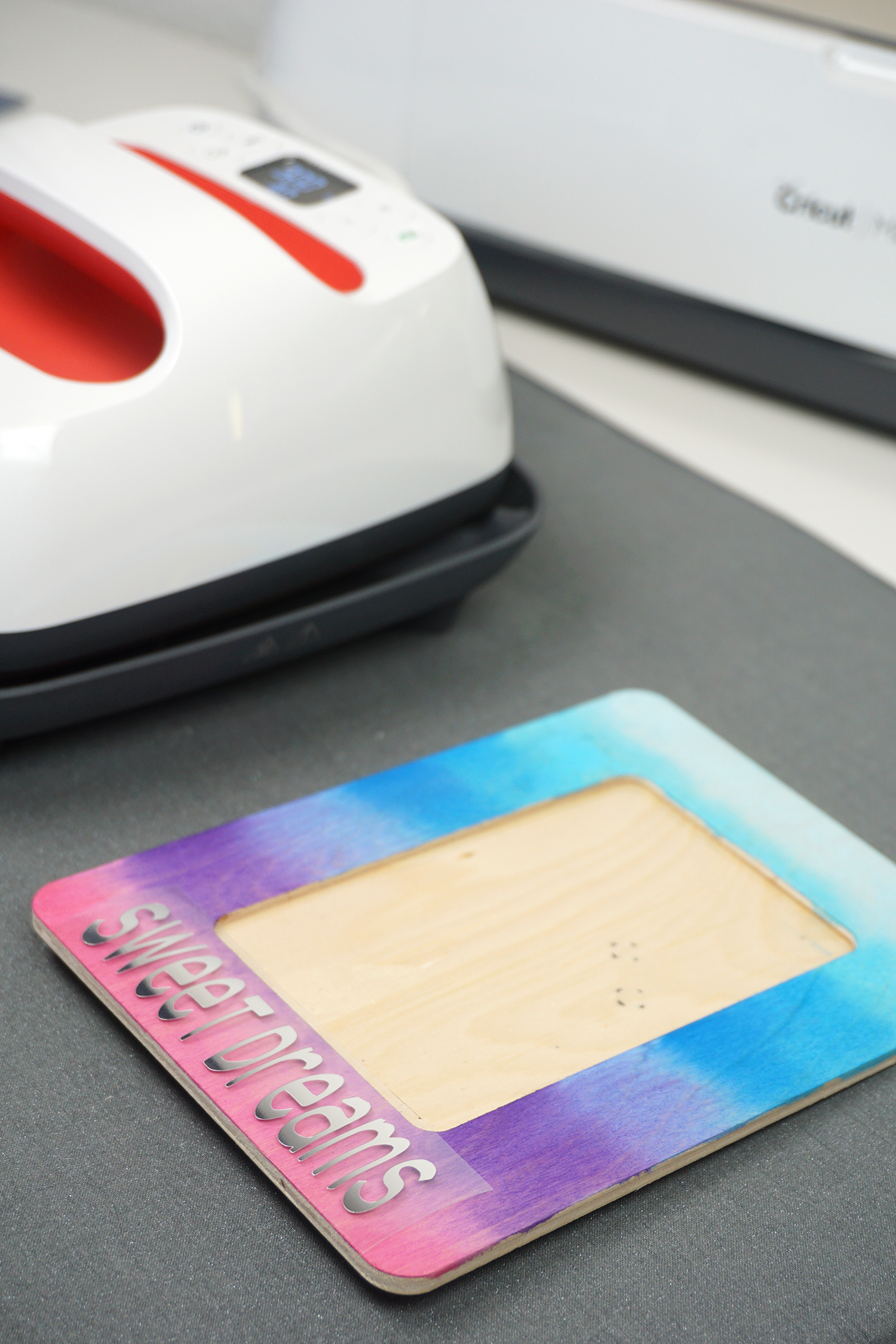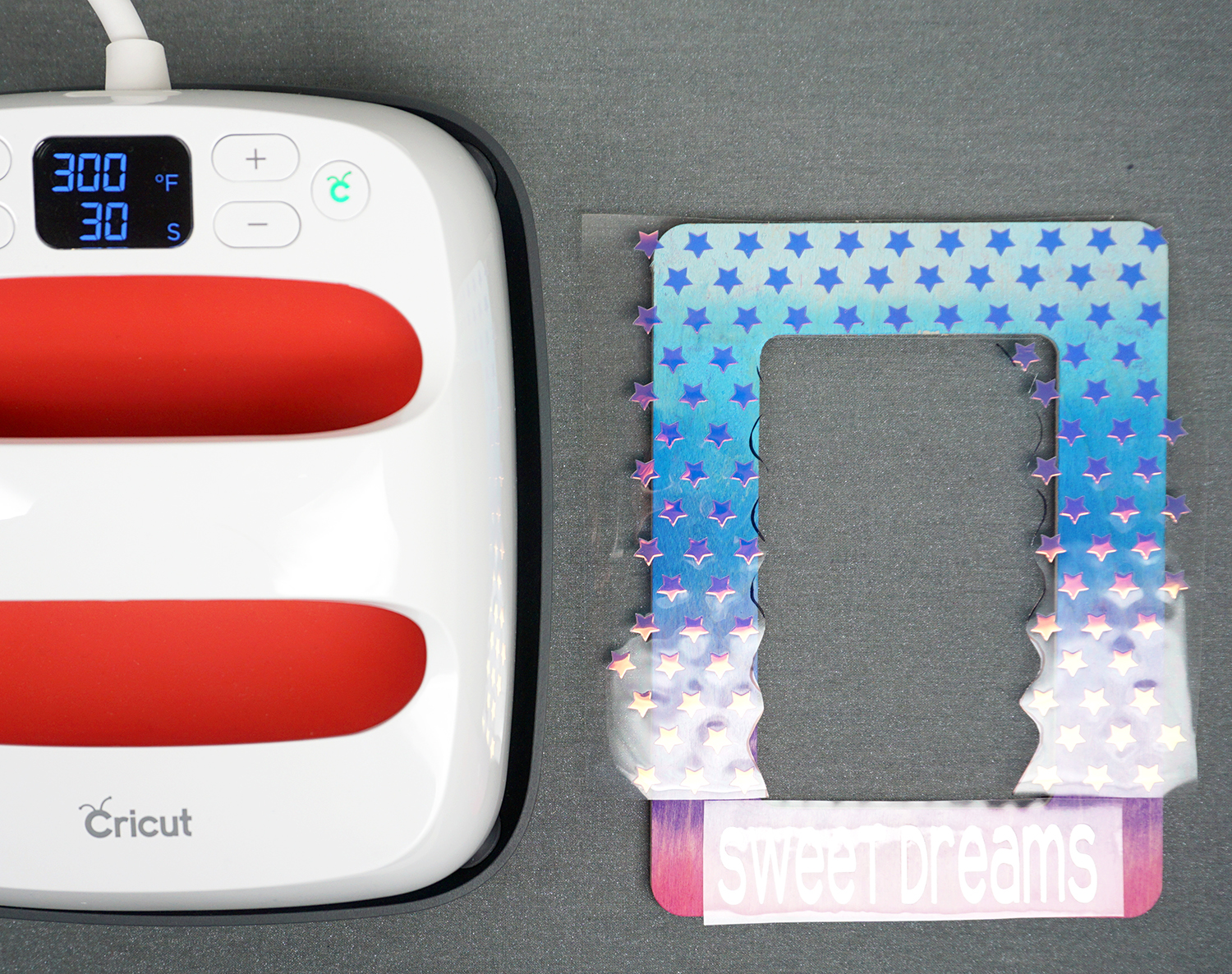 I used my Cricut TrueControl Knife to trim the sheet of stars so that it was positioned as desired, and used the EasyPress 2 to press everything into place.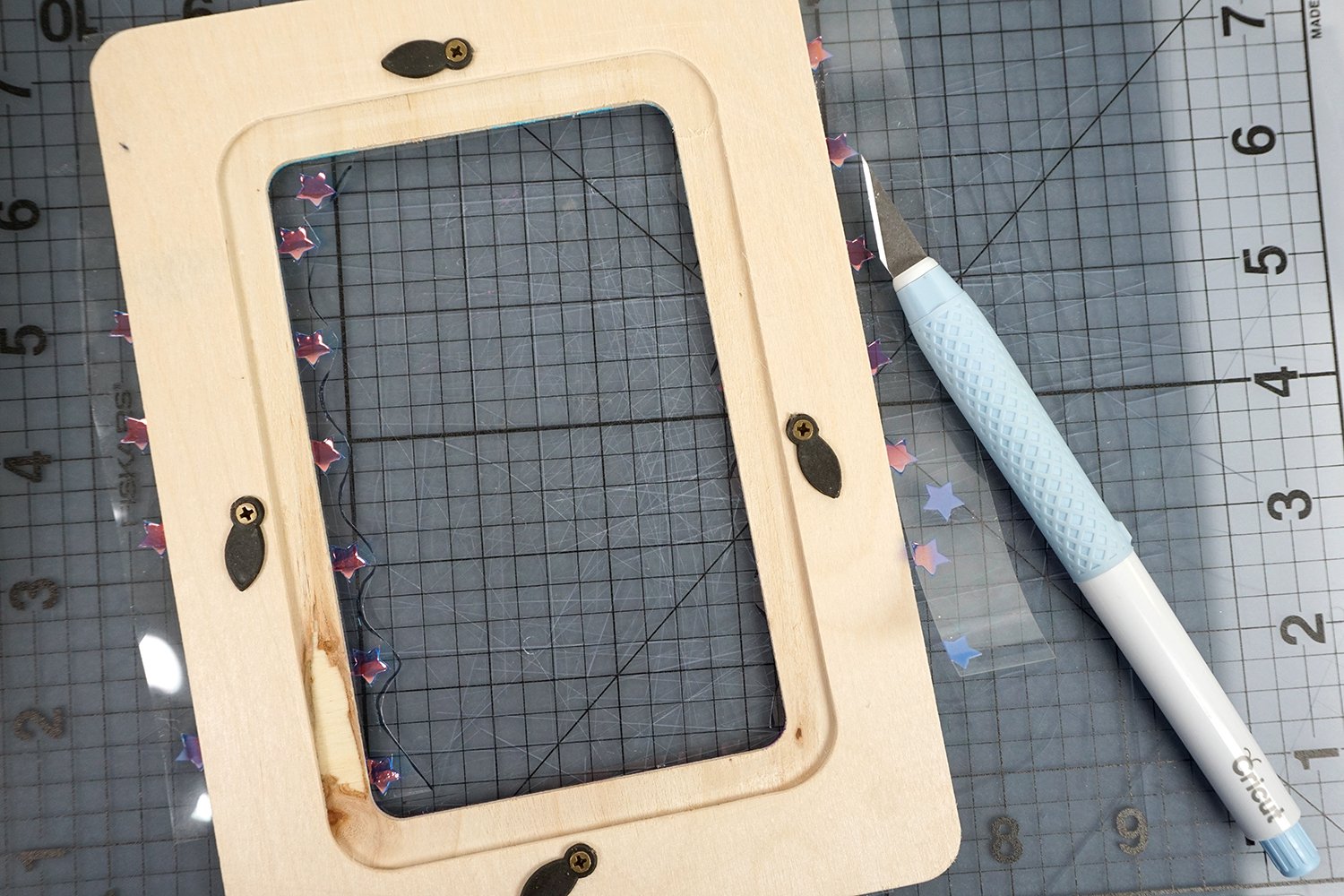 My star pattern had a bit over overhang, so I used the TrueControl Knife to trim off the excess before peeling off the plastic carrier sheet.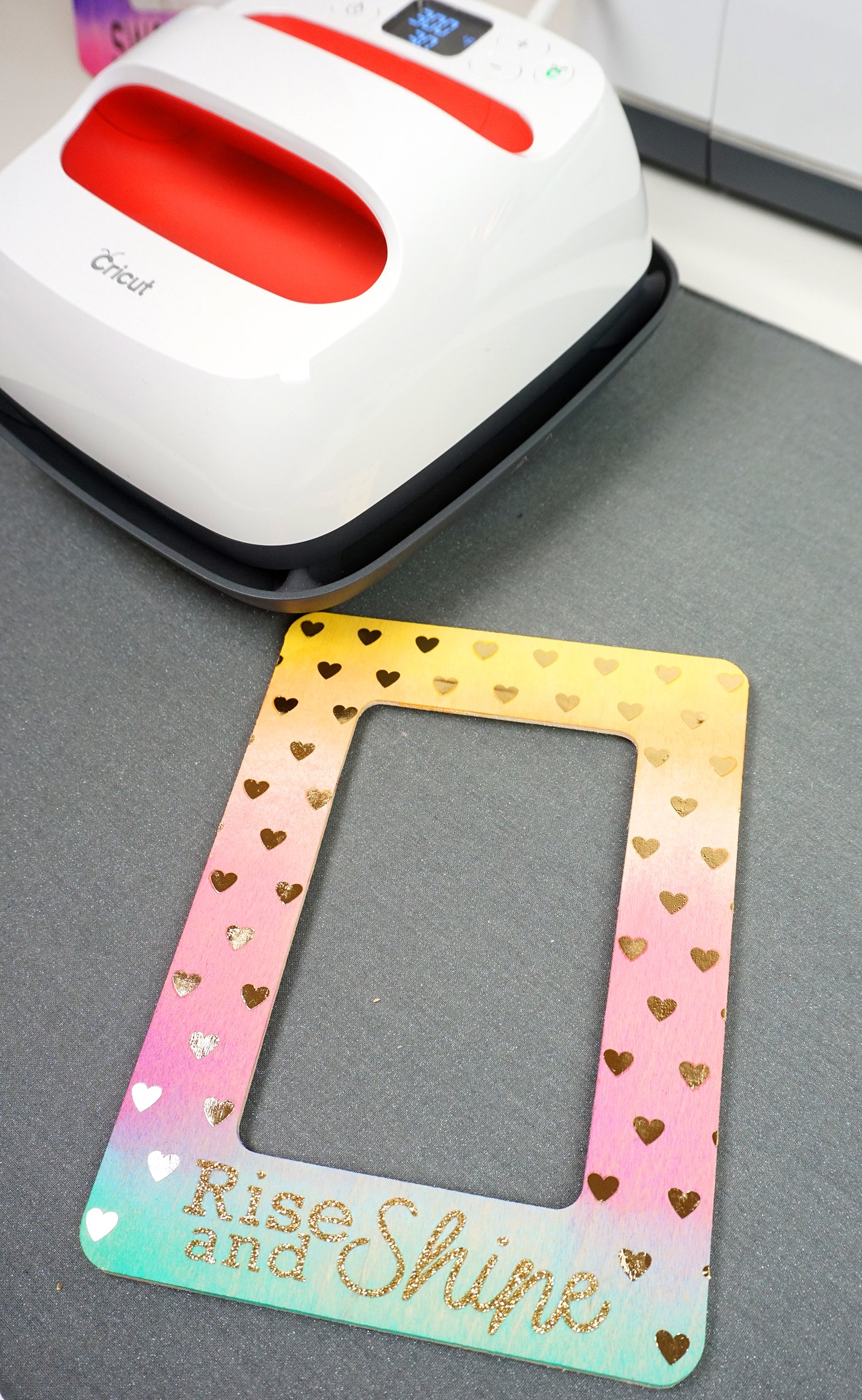 I repeated the process for my "Rise and Shine" frame, and I'm pretty much head-over-heels for how this one turned out! Those foil hearts are 😍😍😍!
How cute is that?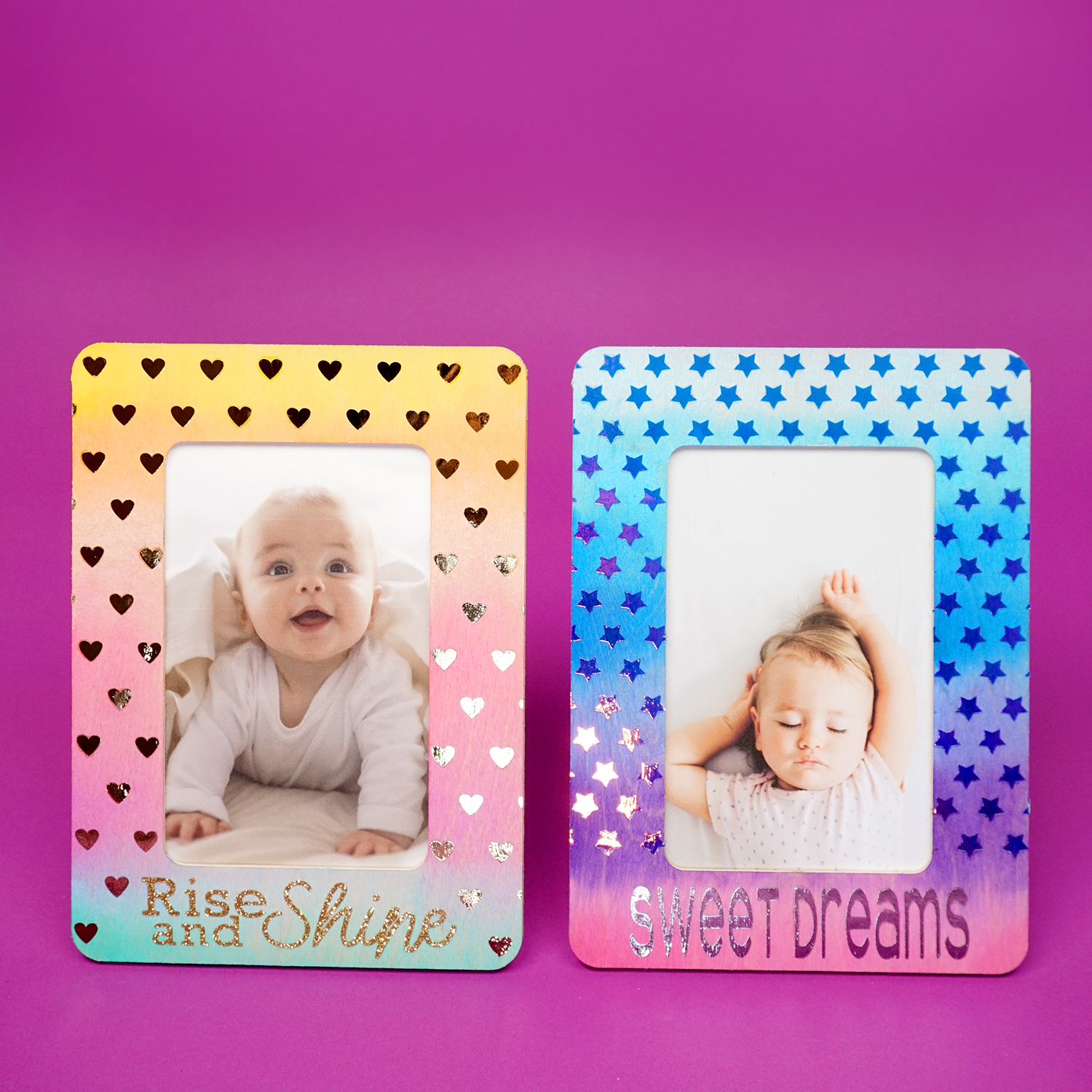 These watercolor wooden picture frames are SUPER cute, and they'd make a wonderful gift for grandparents or other family and friends!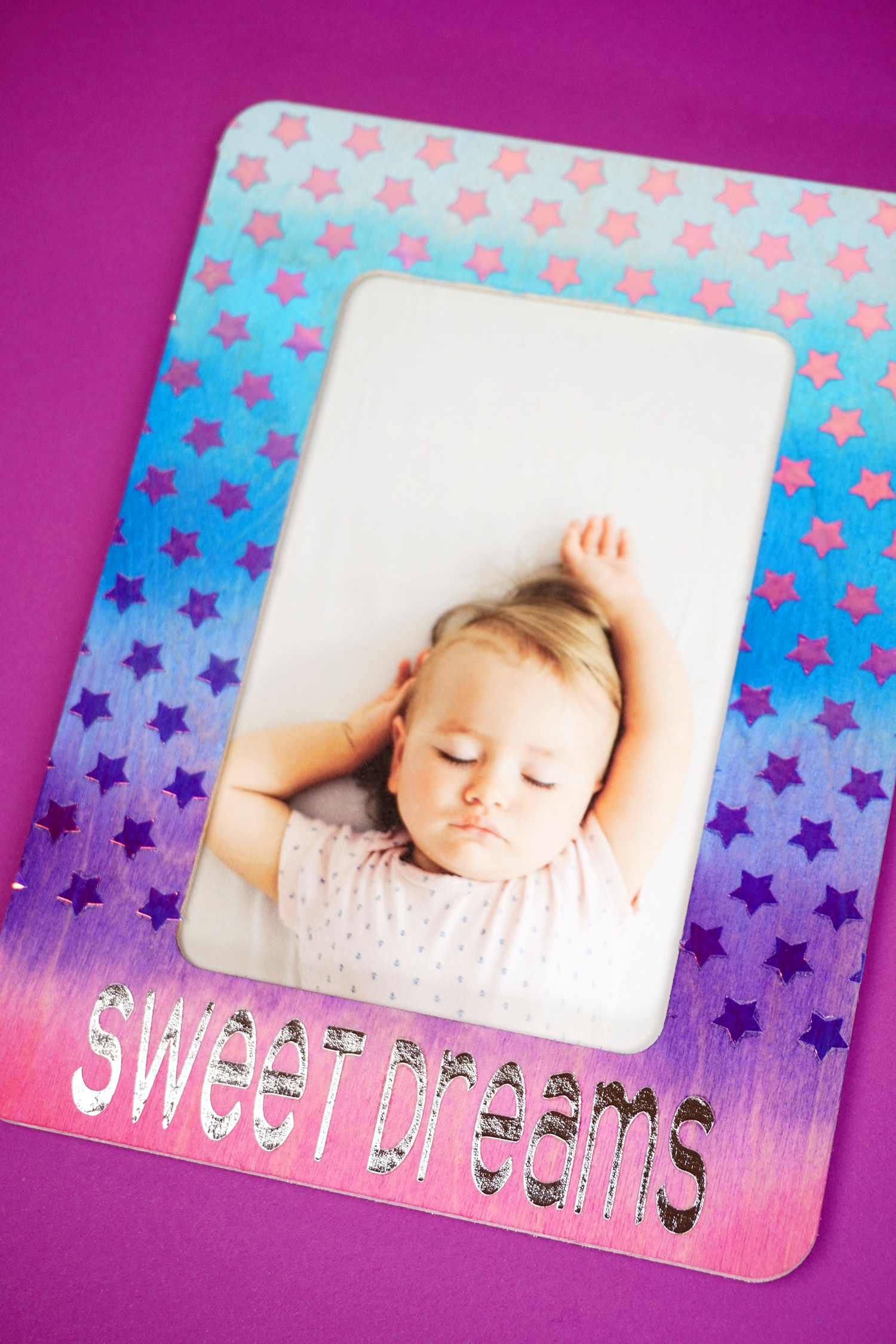 I love the way that the holographic iron-on shimmers in a pattern that is the exact opposite of the painted frame – the holographic iron-on looks pink on the blue sections of the frame and blue on the pink painted sections – although it does change depending on the light!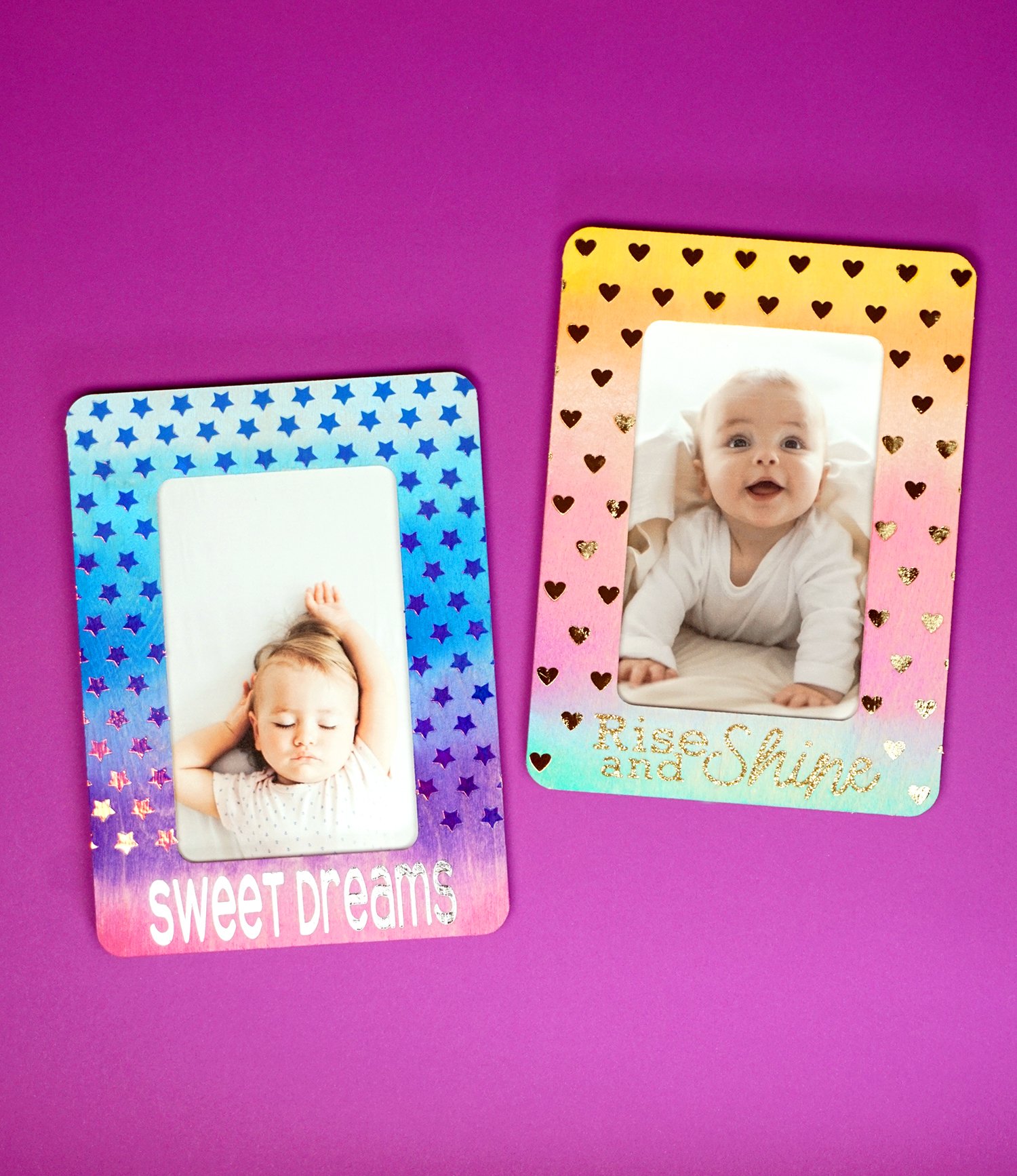 You can create these watercolor frames in virtually ANY color combination and with any pattern or text of your choice, so your options are endless! Make homemade gifts for Mother's Day, Christmas, birthdays, weddings, or just to say hello to a long-distance friend!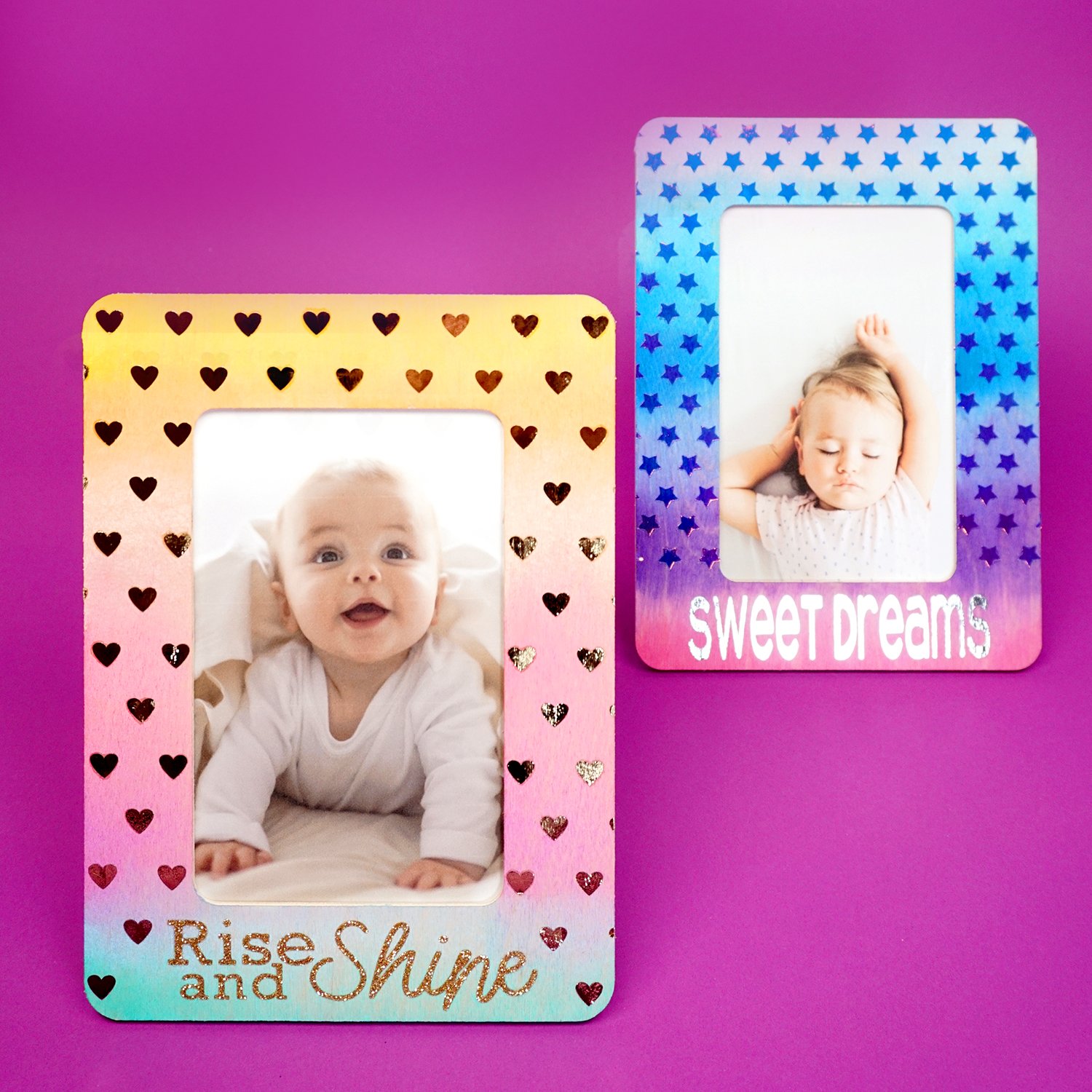 Watercolor picture frames are a fast, easy, and inexpensive gift idea that's also SUPER fun to make!

Check Out These Other Cricut Ideas!
Pin these Watercolor Picture Frames for Later!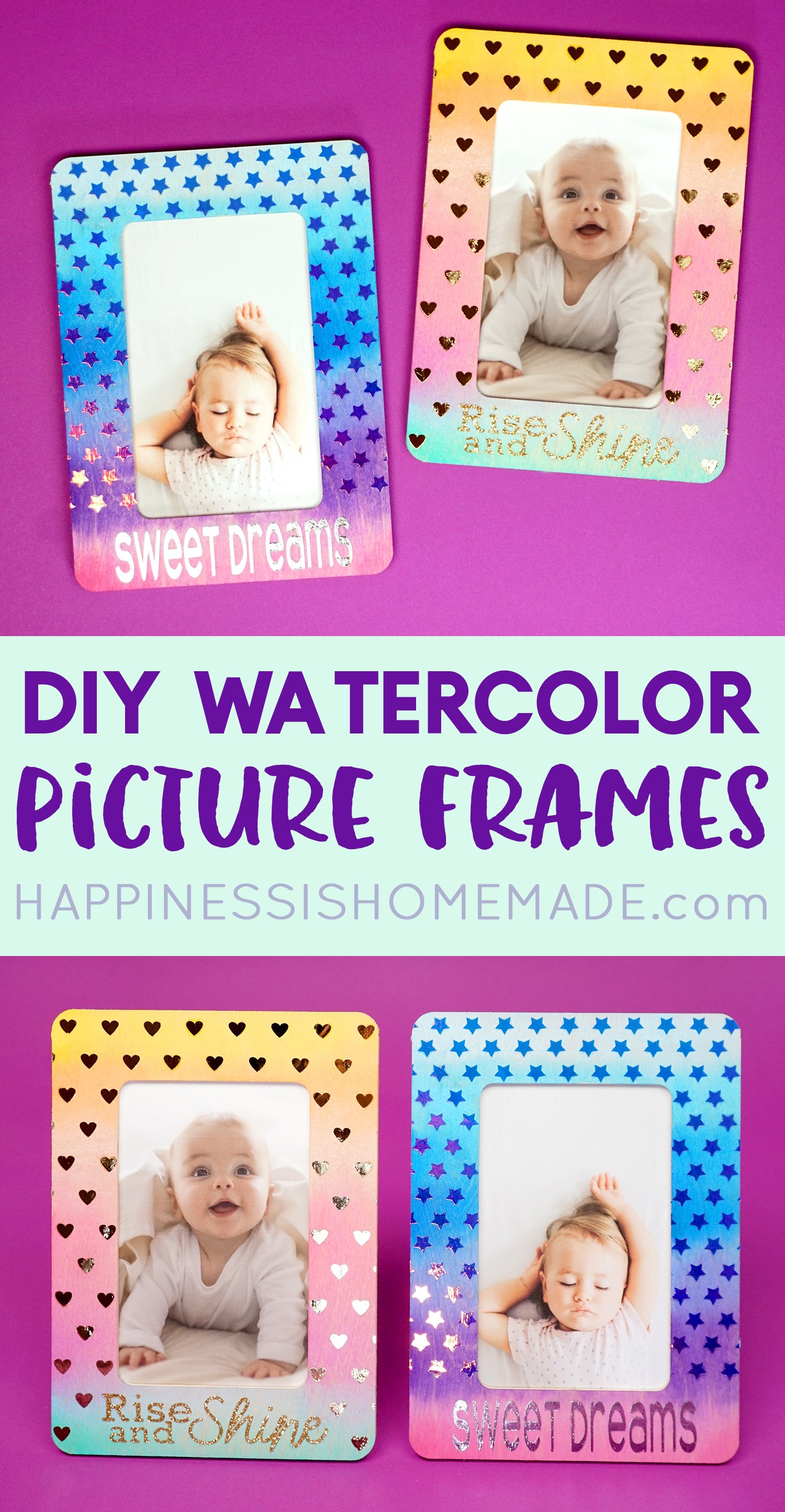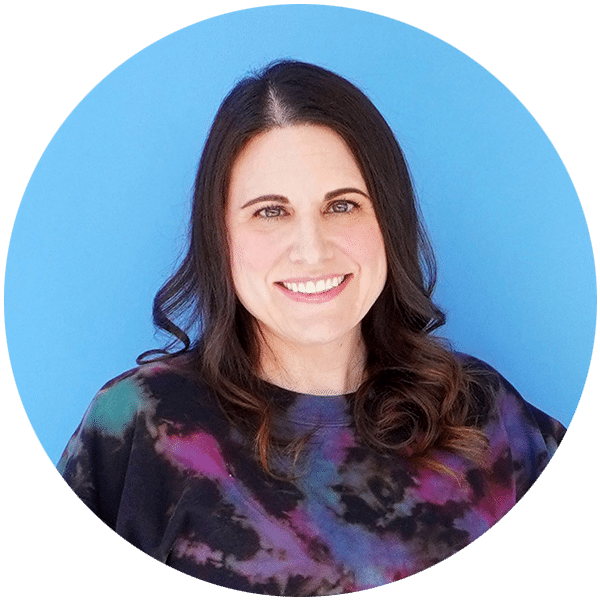 Heidi Kundin has captivated the hearts of millions with her colorful and inspiring approach to crafting, celebrations, and family fun. With over 15 years of experience, Heidi's website has become a must-visit destination for those seeking quick and easy creative ideas and last-minute solutions. Her warm personality shines through her posts, inviting readers to join her on a creative journey that's fun, rewarding, and achievable.