The Cricut Maker Machine – What's New and What Can It Do?
This post and its photos may contain affiliate links. As an Amazon associate I earn from qualifying purchases. If you make a purchase through these links, I may receive a small commission at no extra cost to you!
Introducing the brand new Cricut Maker machine – check out the awesome updated features and discover the multitude of things that this powerhouse machine can do and make!


You guys. If you haven't heard the chatter about the new Cricut Maker yet, prepare to have your mind completely blown! I had the opportunity to attend the Cricut Mountain Make-a-Thon last month in Salt Lake City, and at the event, Cricut introduced us to not one, not two, but THREE totally amazing new products! Today, I'm going to share the first one with you, but stay tuned, I have a whole series of posts lined up for the other products, too!
Introducing the All-New Cricut Maker!
The power of a professional machine. The simplicity of Cricut.
The brand new Cricut Maker is the perfect machine for all of your crafting needs – this machine cuts hundreds of materials quickly and accurately, from the most delicate fabric and paper to mat board and leather. Oh, and don't worry, it still cuts your favorite vinyl and iron-on material, too! The Cricut Maker really does it all!
Game Changing. Life Altering. Mind Blowing. Time-Saving.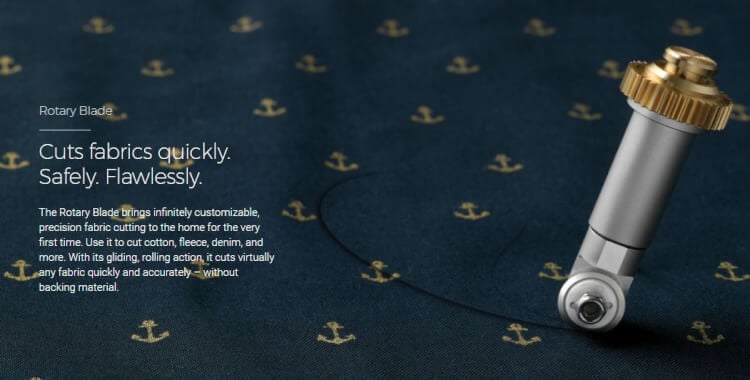 The Rotary Blade, designed specifically for the Cricut Maker machine, is an absolute game-changer when it comes to fabric crafting and sewing projects! With its gliding, rolling action, this blade cuts through virtually any fabric quickly and accurately – without backing material! (No backing = a huge time-saver!)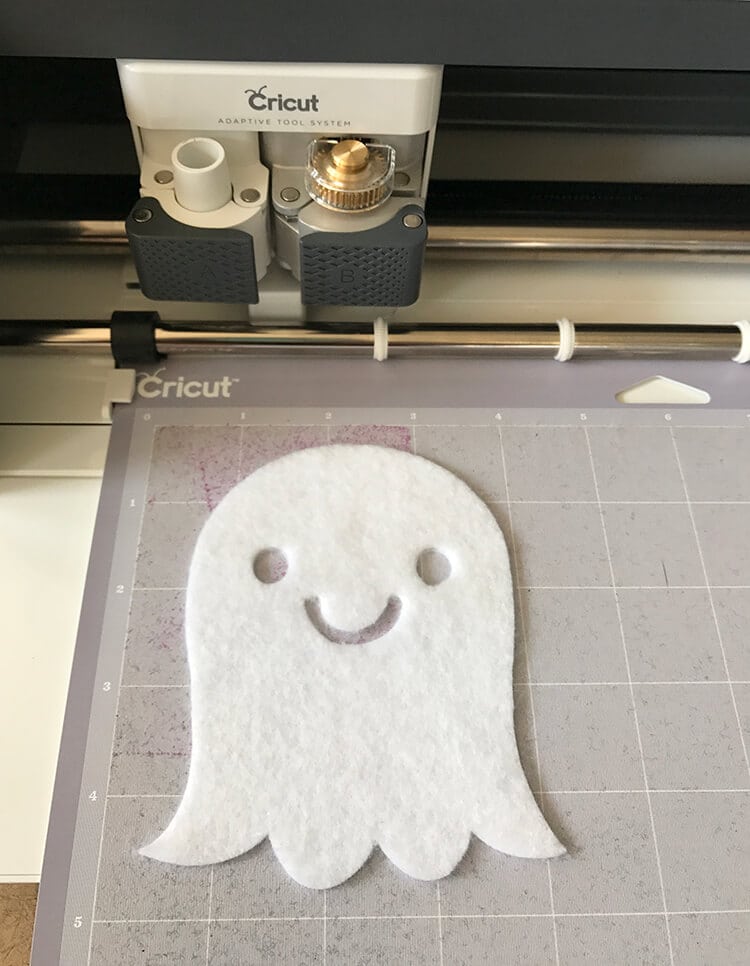 I love, love, LOVE working with felt, but I don't love the way that my older Explore machine cuts felt. The cuts from the Explore are far more precise than what I can accomplish with scissors, but it occasionally leaves fuzzy edges and cutting through extra thick felt leaves something to be desired. Naturally, the first fabric material that I wanted to test cut with my Cricut Maker and Rotary Blade was felt – thick wool felt, to be precise.
Oh. My. Gosh. The Maker seriously cut through this thick felt like butter! SO smooth and precise…and no fuzzy edges or rough partial cuts! Y'all, this is like a dream come true!
(Also, you can now expect a bunch of fun felt projects coming up for the holidays!)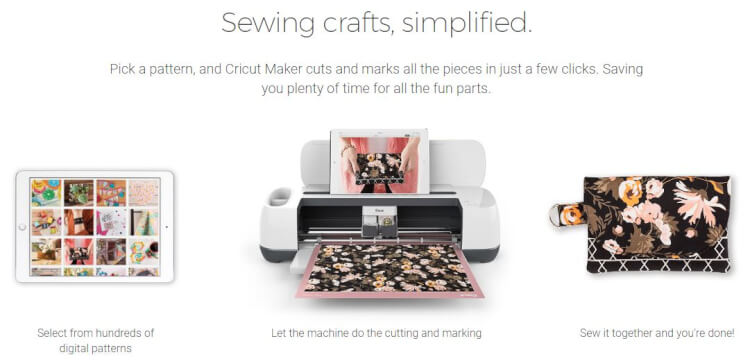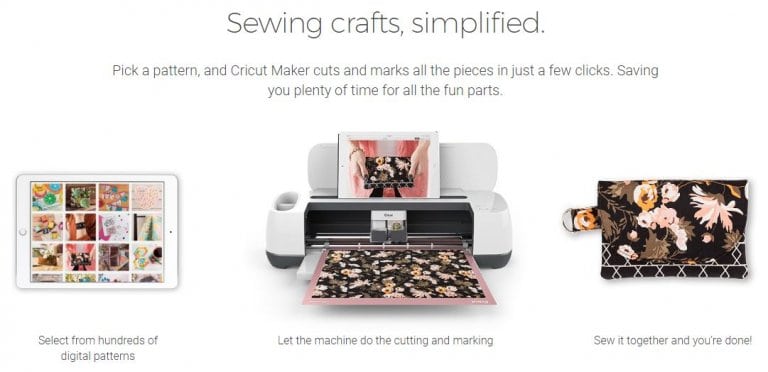 The Cricut Maker also includes access to a digital sewing pattern library that is home to hundreds of patterns from brands like Simplicity® and Riley Blake®. Simply pick a project, and the machine cuts all the pieces you need. No more pinning and cutting patterns – let the machine do all of the hard and tedious work while you save time for the fun parts!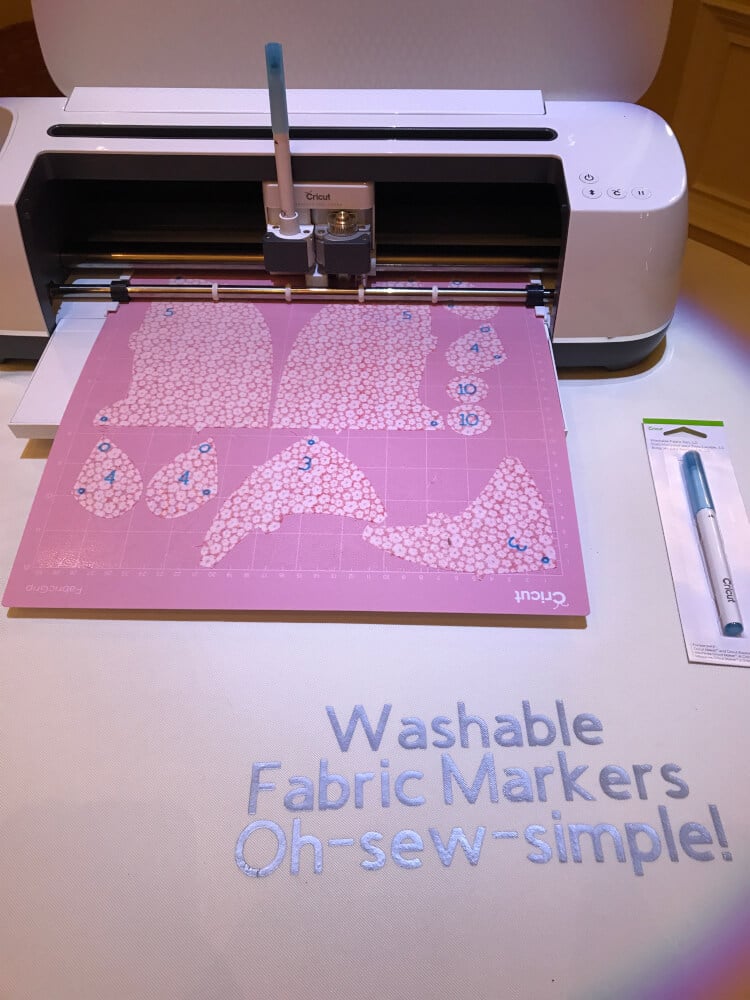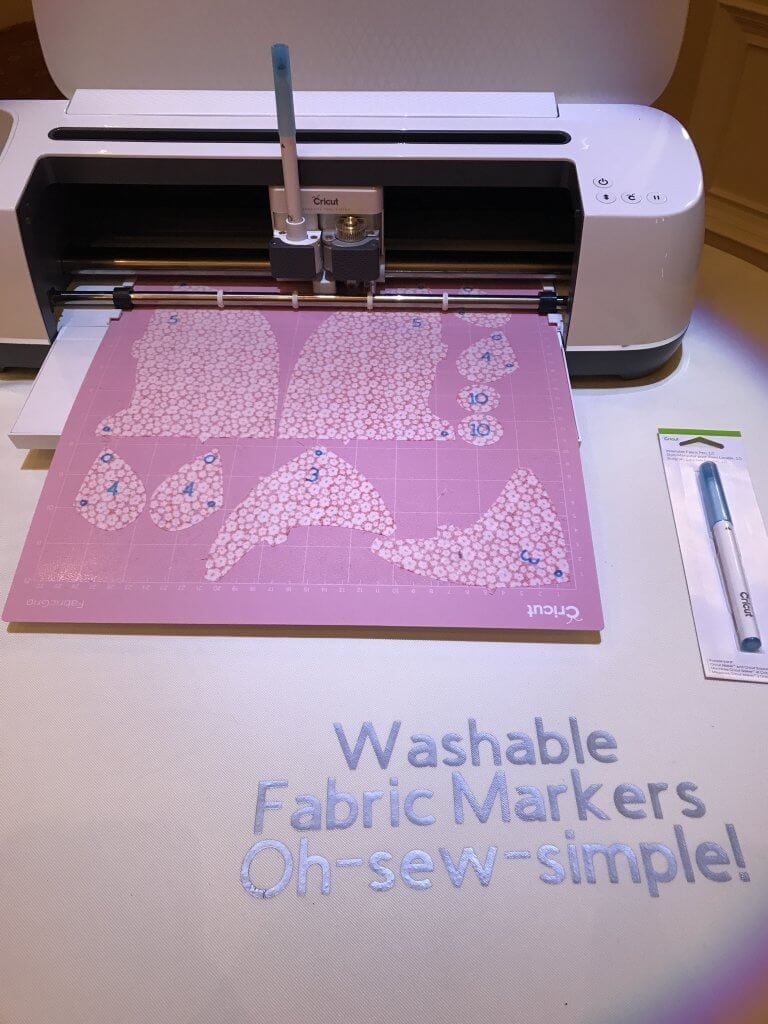 Not only does the Cricut Maker cut all of your pieces for you, the Washable Fabric Marker can also automatically mark your pattern pieces and seam allowances so you'll always know how they fit together. SO awesome! (Note: this feature is optional, and you can turn it off and on at will!)
The Adaptive Tool System allows you to change out your blades/tools, and the machine will intelligently control the direction and cut pressure of the blade to match your material. So, what does that mean for you? The Adaptive Tool System will allow you to swap out your blades for any of the above-referenced blades and tools (and even more to come as Cricut continues to develop their product line) and it adds up to 10x more cutting force…which leads me to the next soon-to-be released Cricut cutting tool…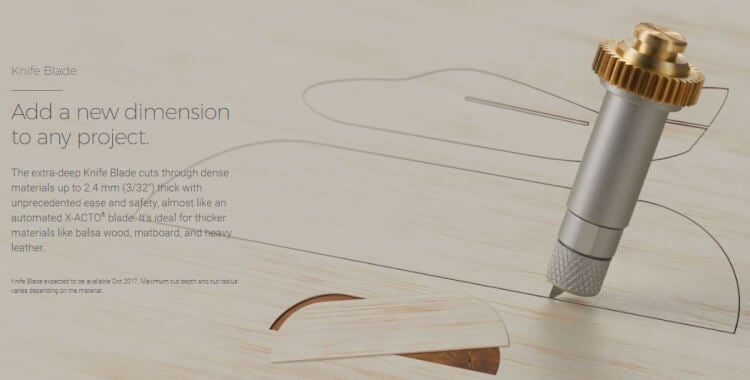 Ta da! The Cricut Knife Blade (sold separately) works like an X-ACTO knife to slice through heavier materials like 2.4 mm (3/32") balsa wood and mat board with ease. I can't wait to get my hands on this tool! At the Make-a-Thon, they demonstrated some of the fantastic things that the knife blade can create, including models like these: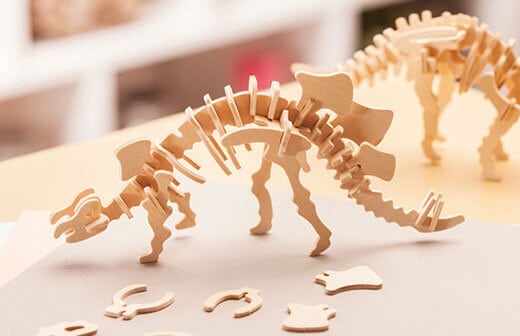 and gorgeous layered wood artwork like this:
It's going to be incredible! My brain is already overflowing with all of the possibilities, and I really can't wait to see what all of the Maker-owners create with their machines and these new tools!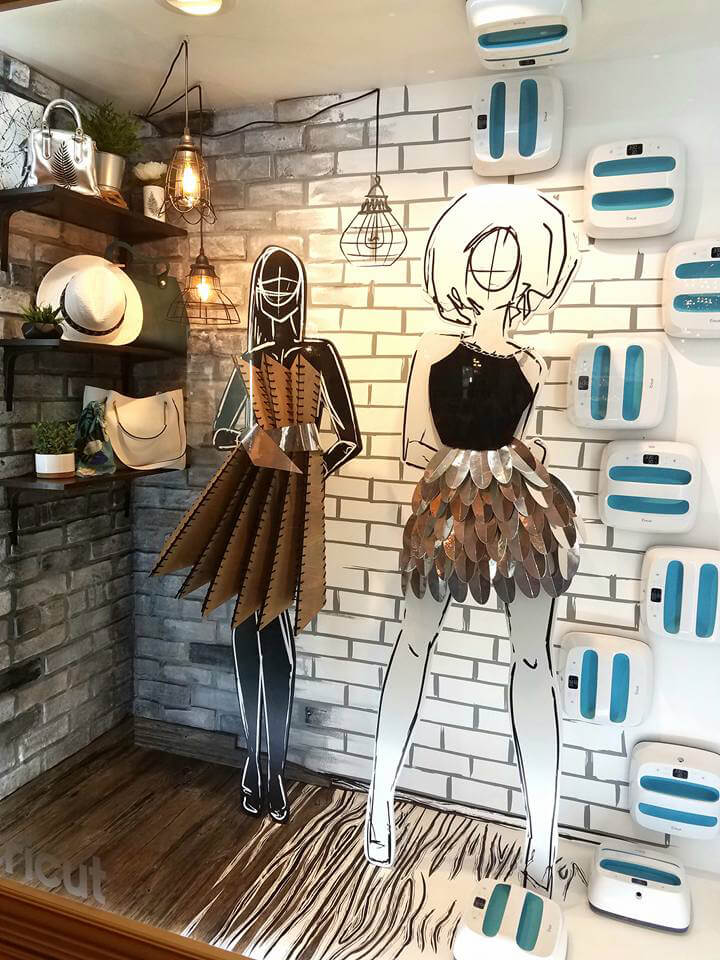 We got to take a peek at some of the new and unconventional materials that the Cricut Maker machine and the new blades can cut, and we were SO impressed!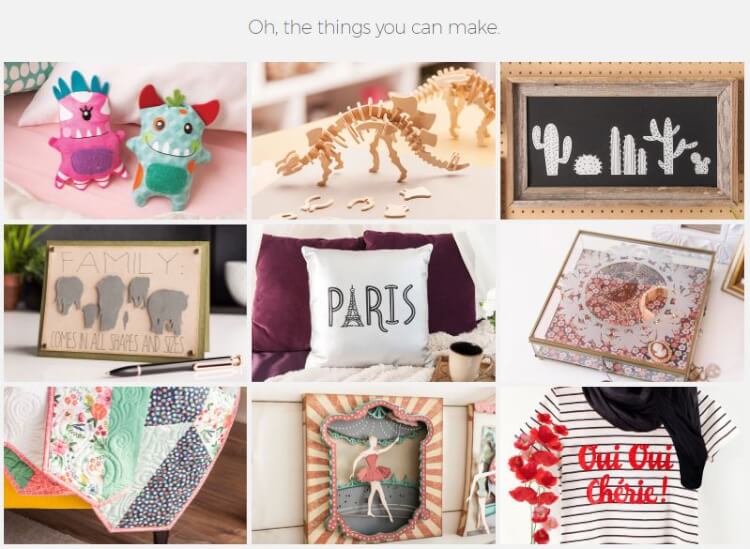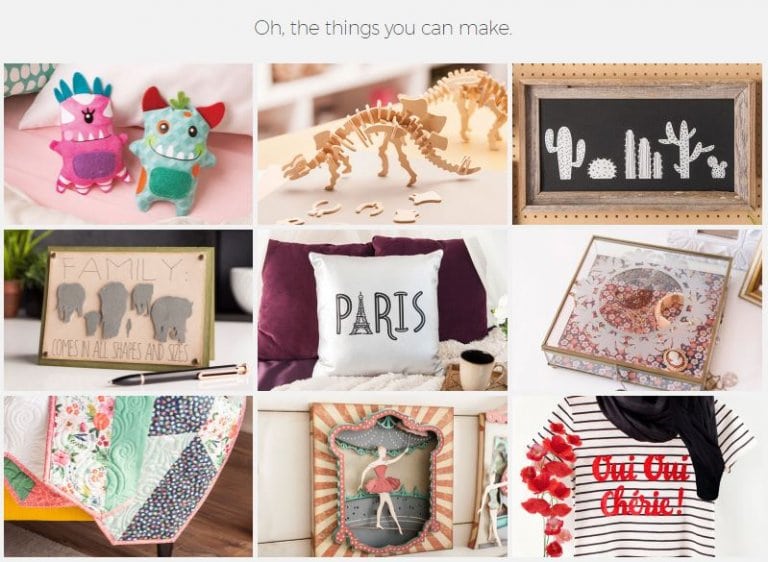 The Cricut Maker comes with access to the Cricut Design Space software where you can create one of 100's of ready-to-make projects (including digital sewing patterns and more!) or upload and create your own designs! The possibilities are truly endless!
It even comes with a USB charging port and a dock for your phone or tablet – so you never have to worry about running out of battery life when you're making those late night projects! You can even run the Cricut Design Space software right from your IOS or Andriod device – easy peasy!
I can't wait to see what you make with your Cricut Maker!

Check Out These Other Cricut Ideas!
If you like this Cricut Maker post, don't forget to pin it!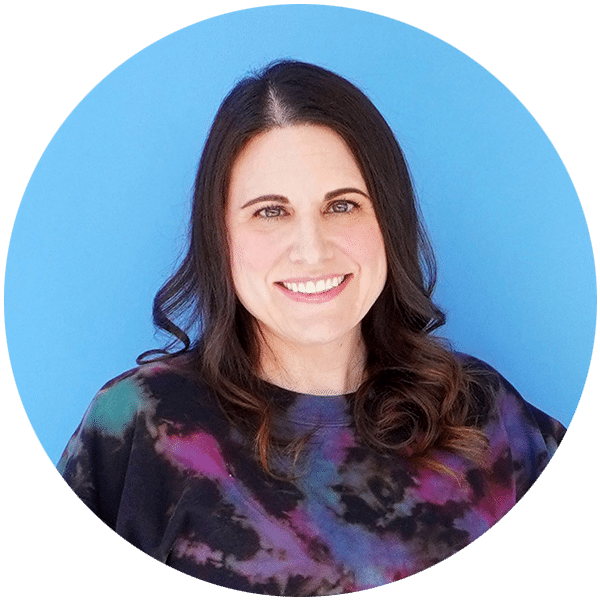 Heidi Kundin has captivated the hearts of millions with her colorful and inspiring approach to crafting, celebrations, and family fun. With over 15 years of experience, Heidi's website has become a must-visit destination for those seeking quick and easy creative ideas and last-minute solutions. Her warm personality shines through her posts, inviting readers to join her on a creative journey that's fun, rewarding, and achievable.