DIY Donut Scented Soap
This post and its photos may contain affiliate links. As an Amazon associate I earn from qualifying purchases. If you make a purchase through these links, I may receive a small commission at no extra cost to you!
These DIY donut-shaped soaps are quick and easy to make, and they smell just like freshly baked donuts, too! A fun gift idea for your friends & family!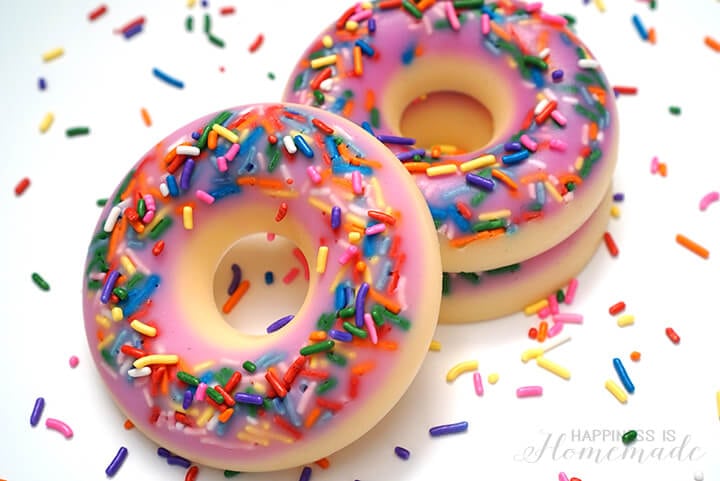 This post may contain affiliate links. I will receive a small commission from these sales at no additional cost to you!
Donut Scented Soap
Ever since I was a little kid, I've always answered the "What is your favorite food?" question with, "Donuts." Always. They're cute and round, sweet, and there are usually sprinkles involved – what's not to love? When I decided to whip up a new batch of 10-minute DIY soap, I decided it would be awesome to make my soap shaped AND scented like donuts!
How to Make Donut Scented Soap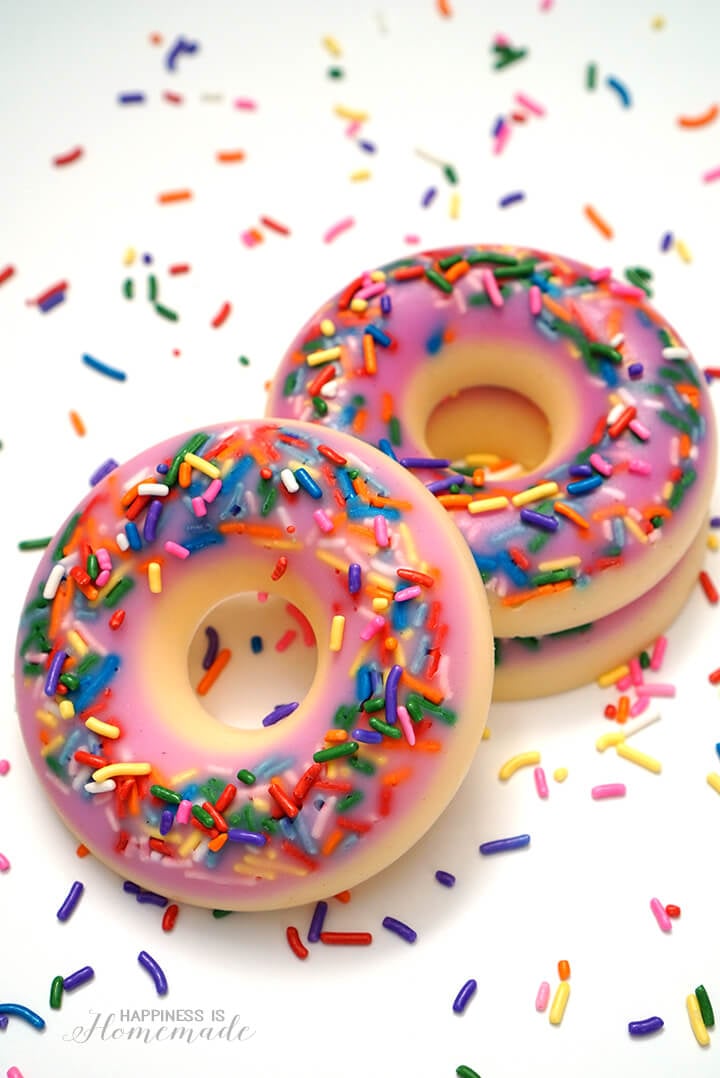 What You'll Need to Make Donut Soap: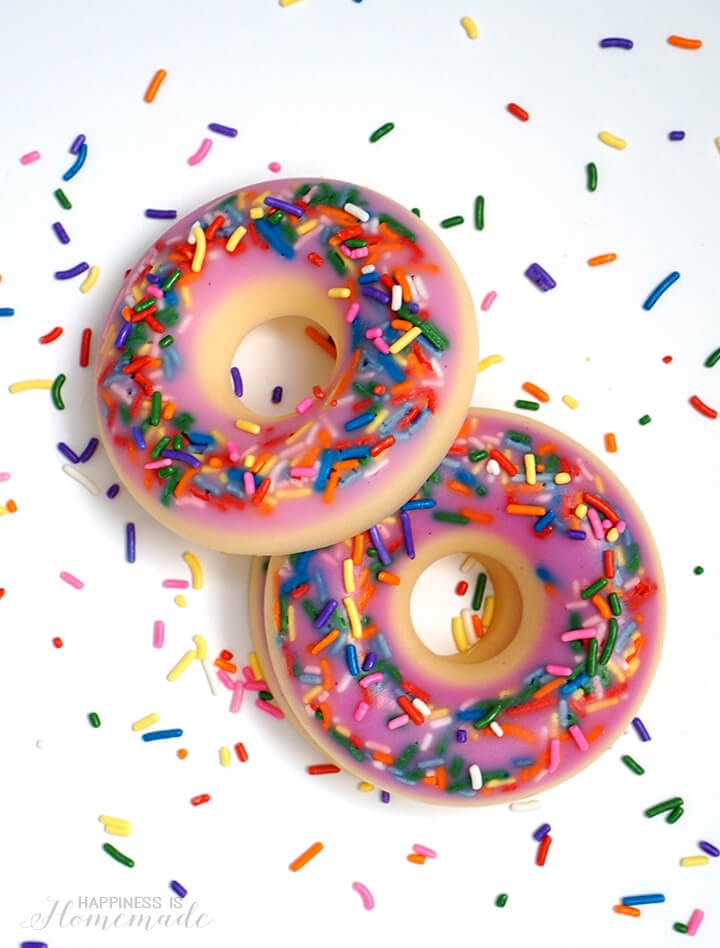 Place 1/3 of the soap cubes inside a 4-cup Pyrex measuring cup, and melt in the microwave for 20-30 seconds. Stir the soap well, and microwave again in 10-15 second increments, stirring well after each, until the soap has completely melted. Mix in 3-5 drops of wine soap colorant, one at a time, until the desired shade of pink is met.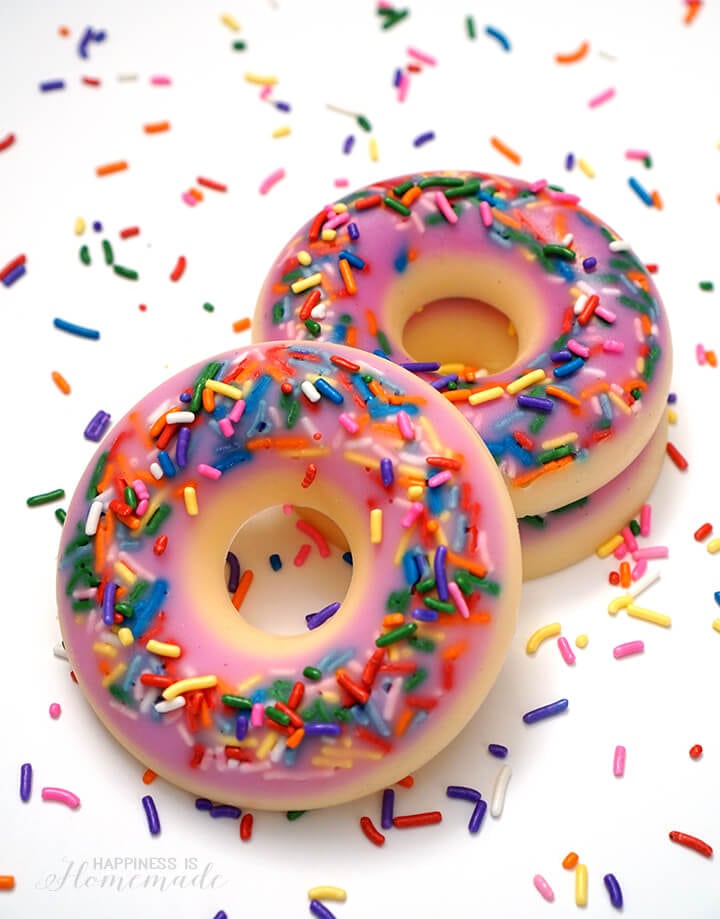 Repeat the melting process with the remaining 2/3 of the soap cubes, this time adding 5-7 drops of gold soap colorant and 15 drops of cupcake fragrance oil. (Note: I used cupcake fragrance oil, but when you're looking at a donut and smelling cupcake scent, it smells JUST like donuts!) Pour the mixture into the molds, and allow to sit undisturbed until firm (approximately 30-90 minutes depending on temperature and humidity). Unmold the donuts when firm, and add a few more extra sprinkles to the top for authenticity (if needed, lightly wet your finger and run it around the top of the donut before adding the sprinkles to make them stick!).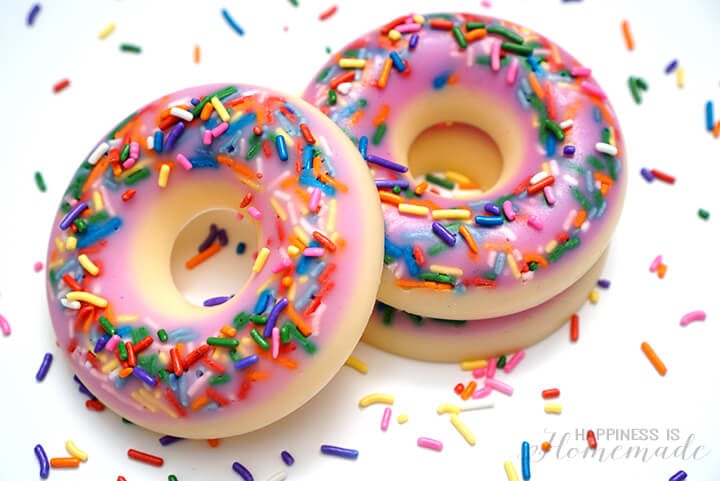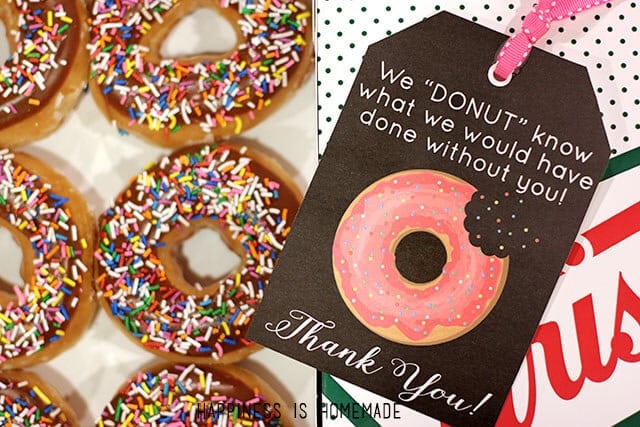 These sweet-smelling donut soaps would make a fun birthday or holiday gift idea for friends and family – they'd also be great with our popular Donut Thank You Note Tags!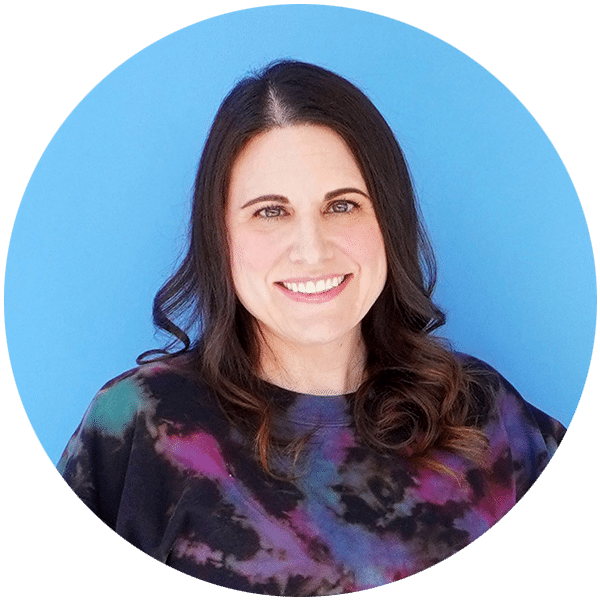 Heidi Kundin has captivated the hearts of millions with her colorful and inspiring approach to crafting, celebrations, and family fun. With over 15 years of experience, Heidi's website has become a must-visit destination for those seeking quick and easy creative ideas and last-minute solutions. Her warm personality shines through her posts, inviting readers to join her on a creative journey that's fun, rewarding, and achievable.