Printable Christmas Budget Planner
This post and its photos may contain affiliate links. As an Amazon associate I earn from qualifying purchases. If you make a purchase through these links, I may receive a small commission at no extra cost to you!
Plan your Christmas budget and track your holiday spending with this free printable Christmas Budget Planner!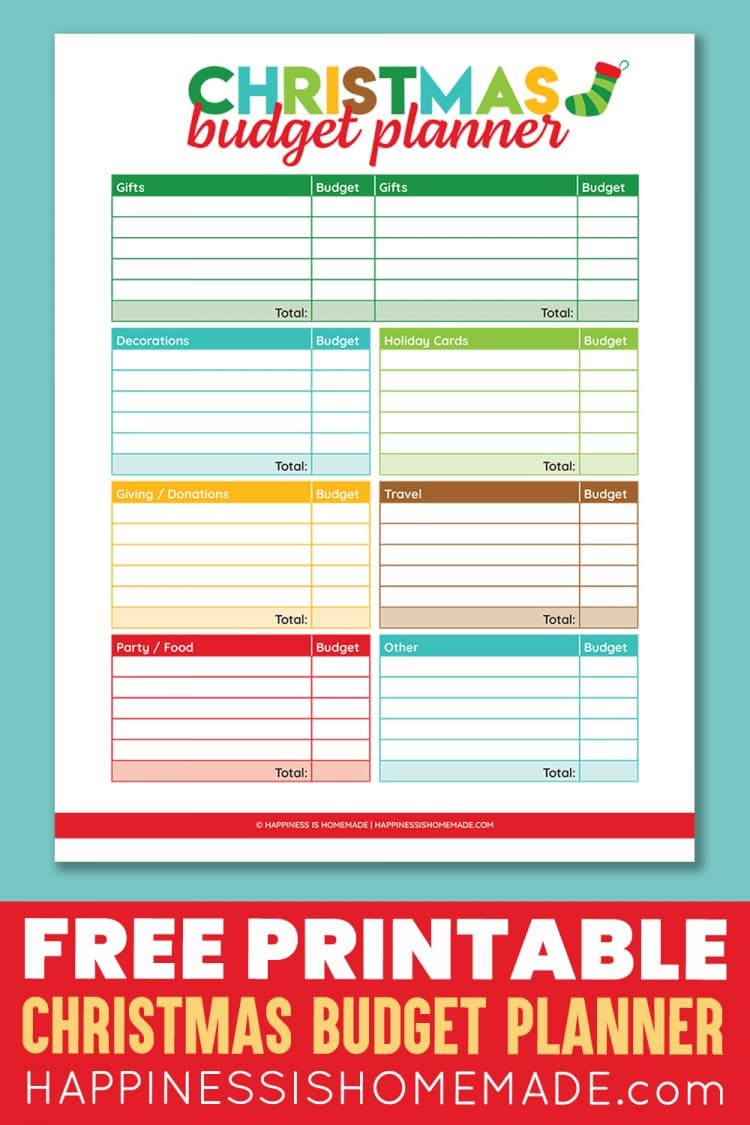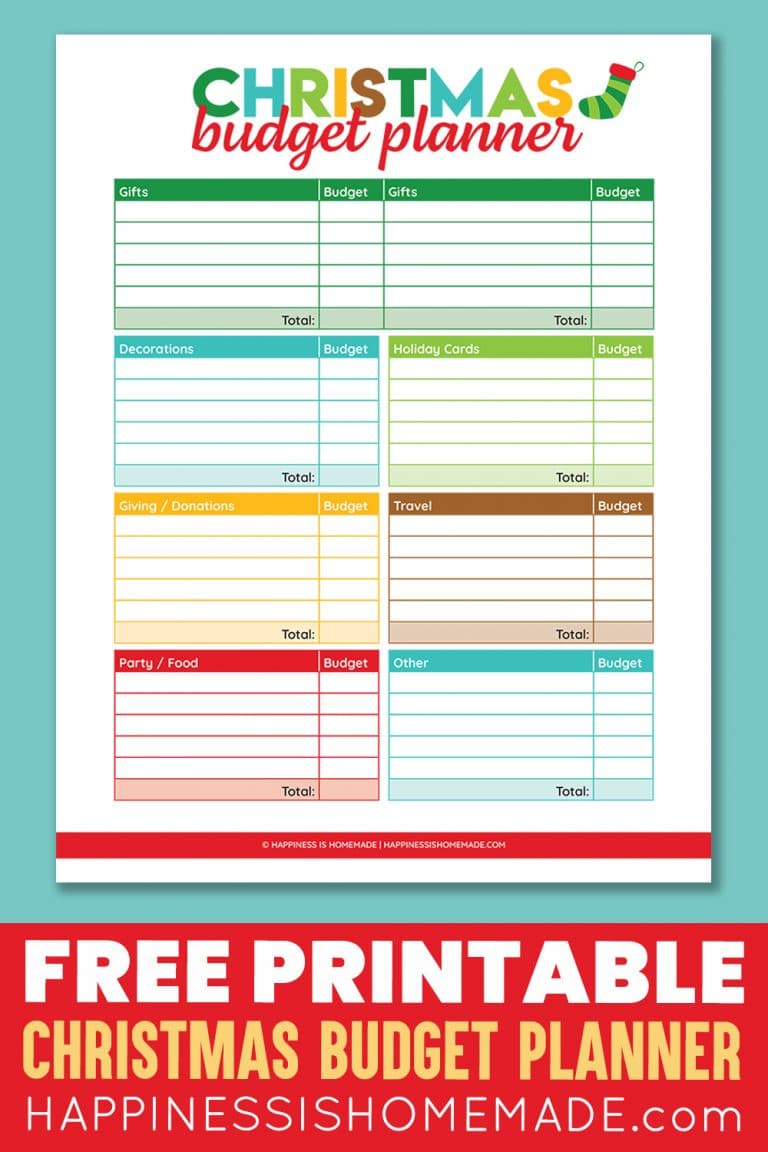 This post may contain affiliate links. I will receive a small commission from these sales at no additional cost to you!
How many times have you blown right through your Christmas budget? Between meals, gifts, decorations, and travel, it's easy to do, especially if you don't have a spending plan for each category. That's why we created this printable Christmas Budget Planner to keep track of your spending this holiday season. It'll help you make sure you know where every dollar goes!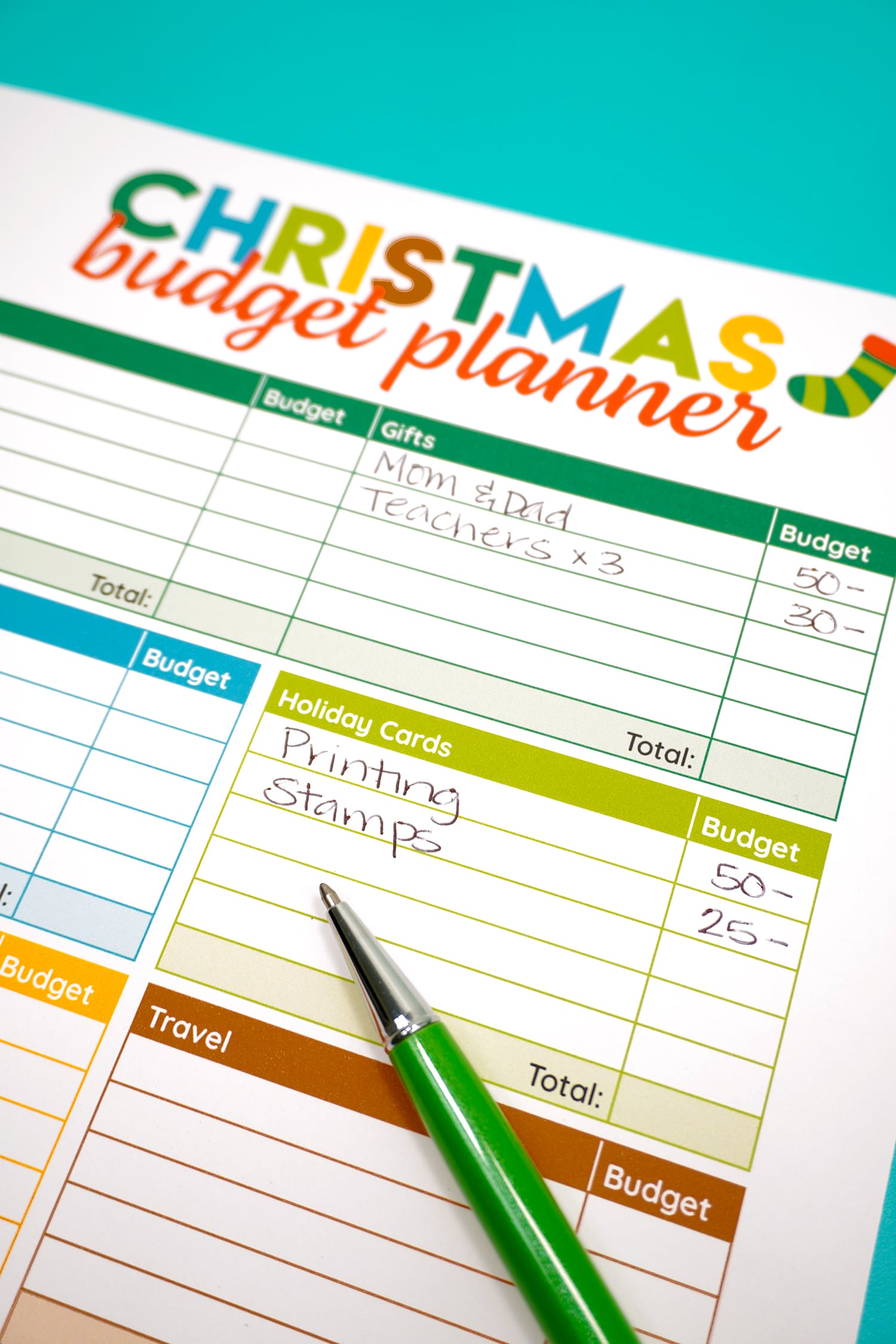 Printable Christmas Budget Planner
Many of us have checked our bank accounts and credit card statements at the end of December and thought, "Where did all my money go?" If you want to avoid sticker shock this holiday season, setting up a budget is vitally important. Download our handy, easy-to-use budget planner to track your spending habits and direct your money to the categories and items you've allotted for.
We've listed the most common spending categories for Christmas on the budget planner and also in the post below. To help you stick to your holiday budget, we're also offering some tips to help you save money in each category!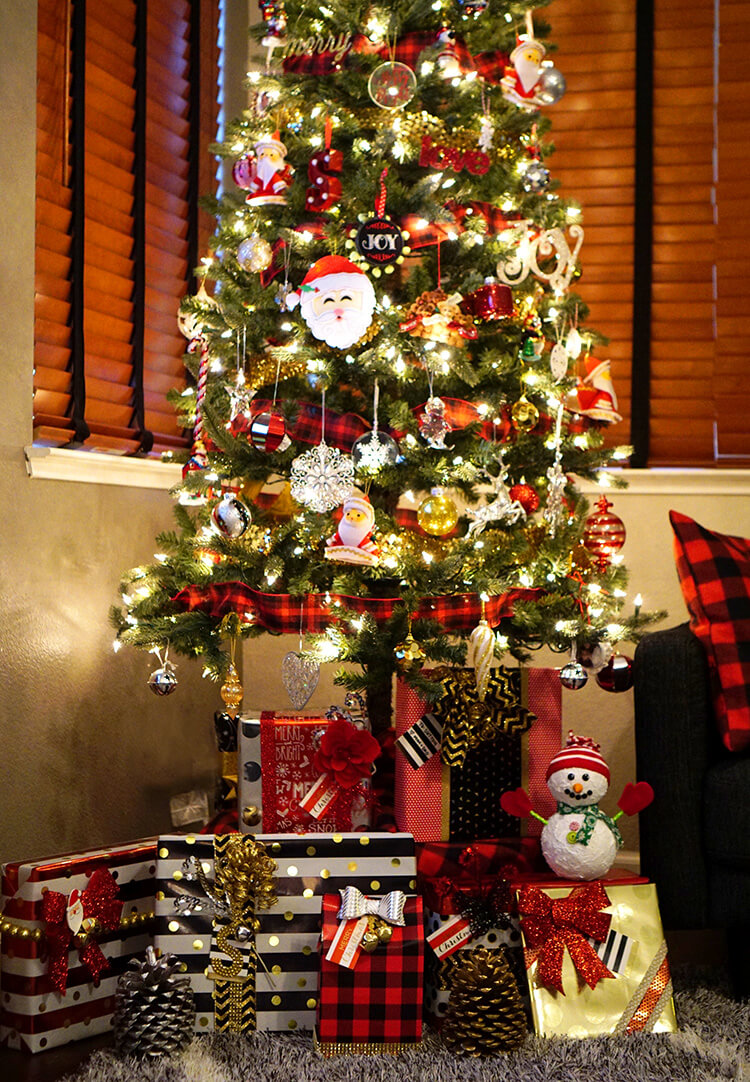 Budgeting for Christmas Gifts
Christmas gifts is by far the largest spending category for most of us. Between buying gifts for kids, parents, co-workers, nieces, nephews, brothers, sisters, and the list goes on—you may end up spending hundreds more than you originally accounted for if you're not careful. To tame your budget in this category, try these tips:
Ask for a Christmas wish list early from those you're shopping for so you can buy when the price is right. Try to avoid shopping and paying the full retail price in the days before Christmas whenever possible.

Limit the number of gifts you buy for your own children. It's SO easy to get carried away when we want to give our kids the world! But limiting the number of gifts actually gives them time to enjoy their presents rather than rushing through piles of gifts. Some parents like the "something you want, something you need, something to wear, something to read" gifting plan.

Do a homemade gift exchange with extended family. Whether it's swapping food gifts or knitted scarves, homemade gifts can be more budget-friendly and a lot more meaningful.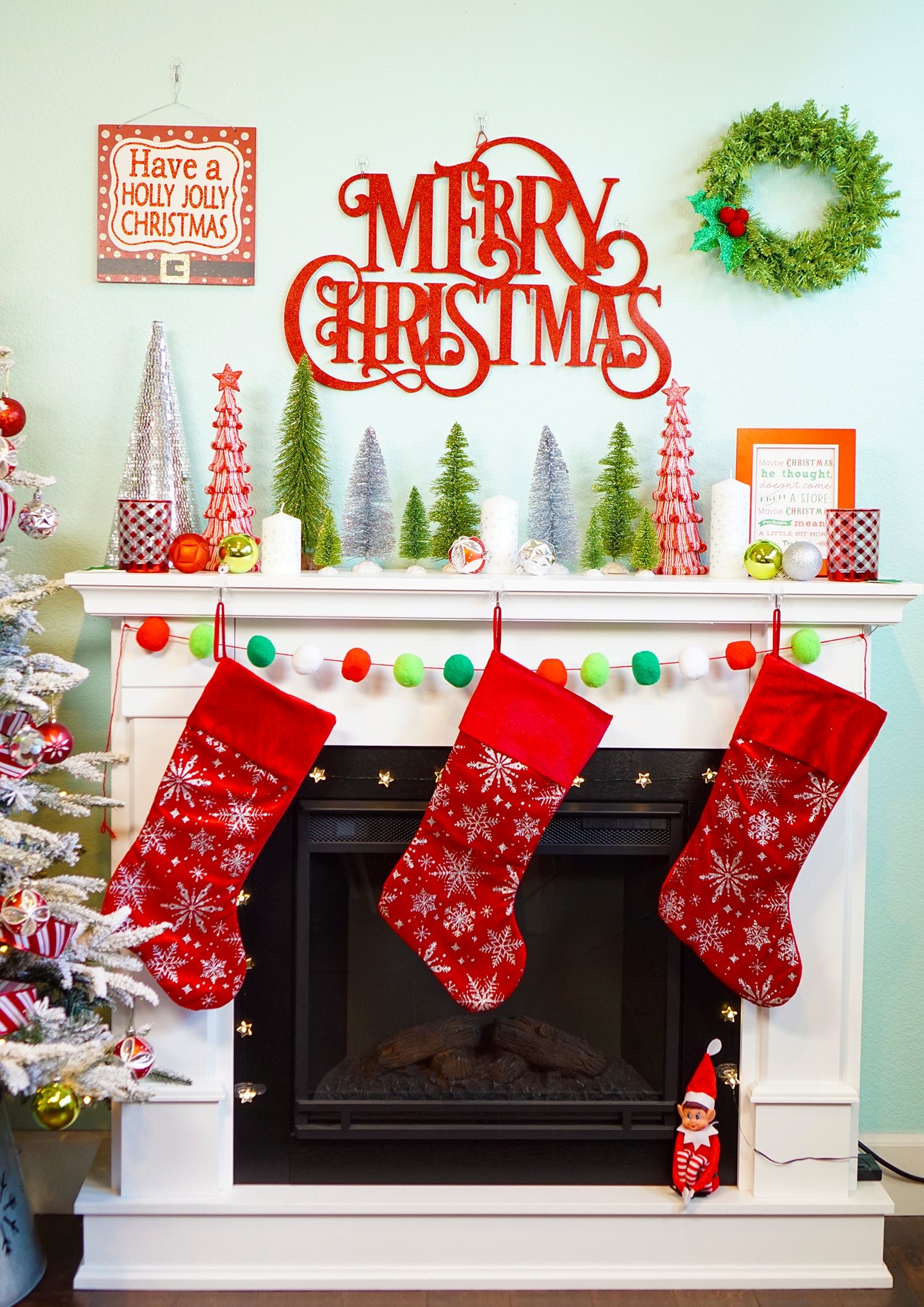 Budgeting for Christmas Decorations
The best time to buy Christmas decorations is the week after Christmas, but if you can't wait until after the holidays to shop, here are a few tips to save on decorations:
Make your own! There are so many creative ways to make handmade holiday décor with things you have at home!

Have an ornament swap with some friends and trade ornaments that you already have on-hand. This can be such a fun and easy way to switch up your theme!

Revamp old ornaments with a coat of paint, glitter, etc. See our

Personalized Glitter Ornaments

for inspiration!

Check your local Facebook yard sale pages or Bargain Finders for decorative items people may be looking to part with for cheap.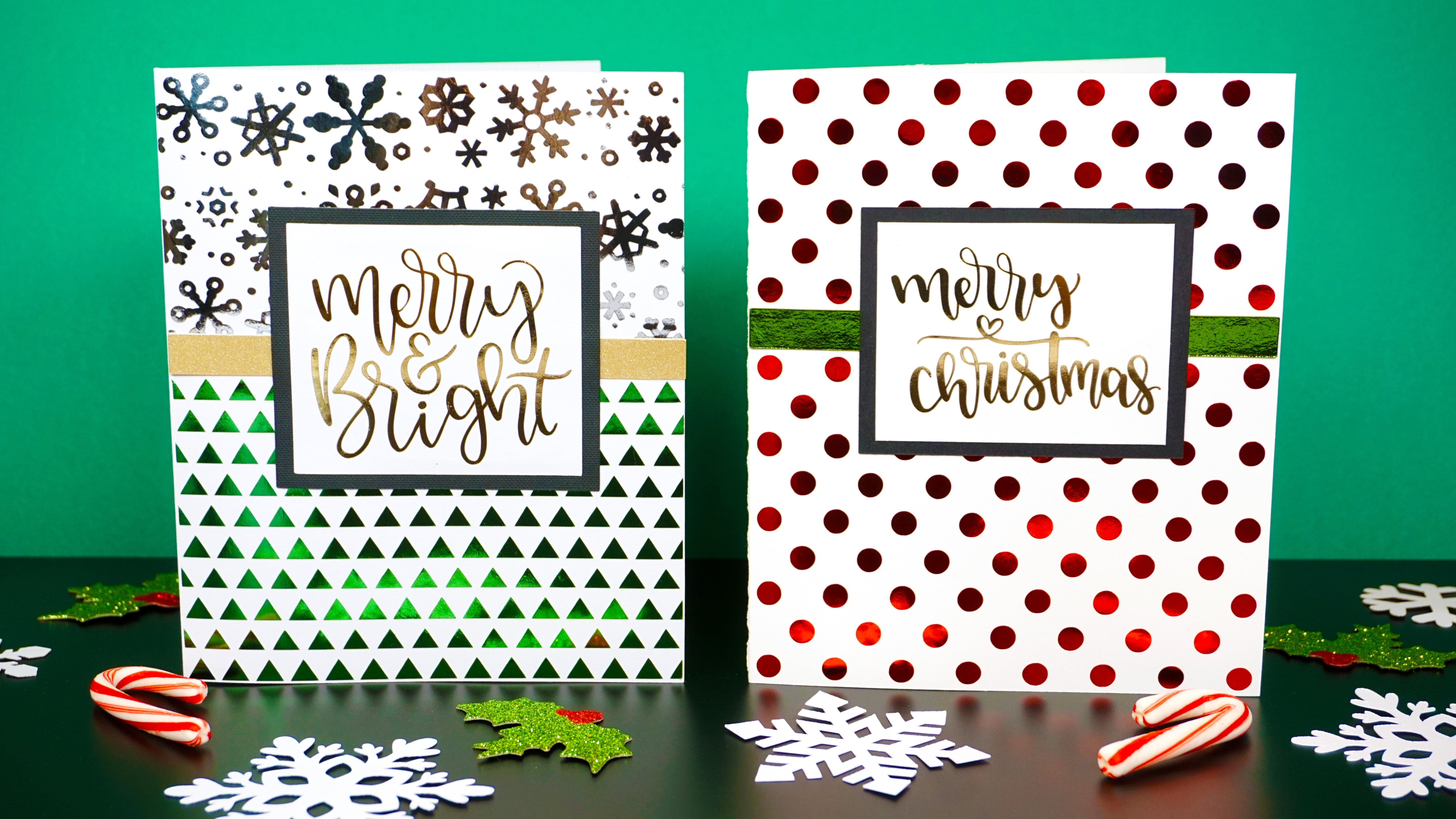 Budgeting for Holiday Cards
You may be thinking, "How expensive can Christmas cards be?" But if you're having your family pictures done by a photographer, and your mailing list is lengthy, those costs can add up quickly. Keep in mind session fees, print fees, digital rights, etc. If you want more budget-friendly holiday cards, here are a few ideas:
Have the kids make handmade cards for friends and family. Even toddlers can get in on the fun! Their scribbles may not look like much, but they'll make a pretty backdrop for snowflakes or a cut-out Christmas tree. Handprint trees, elves, or reindeer make charming cards, too.

Take family pictures yourself! Most phones take high quality photos and have timer functions, so you'll be able to jump in there with your kids.

If you really want professional photos, opt for digital cards that you can email to friends or send on social media. You'll save quite a bit on prints and stamps!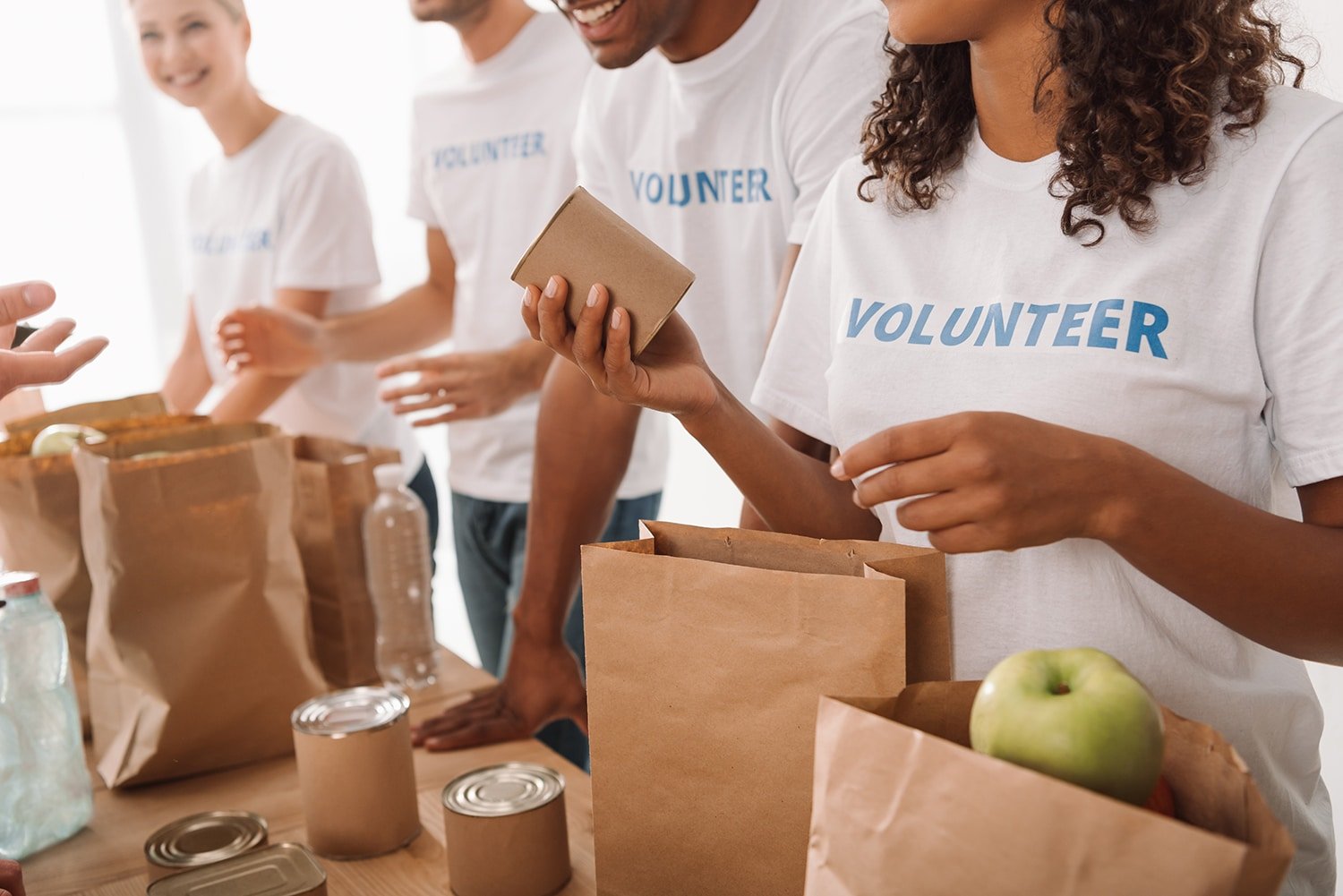 Budgeting for Giving and Donations
We won't tell you to cut corners here—be as generous as you can afford! If you really want to give and can't find room in your budget, try giving/donating your time instead. Food pantries, soup kitchens, and shelters could really use the extra help this time of year!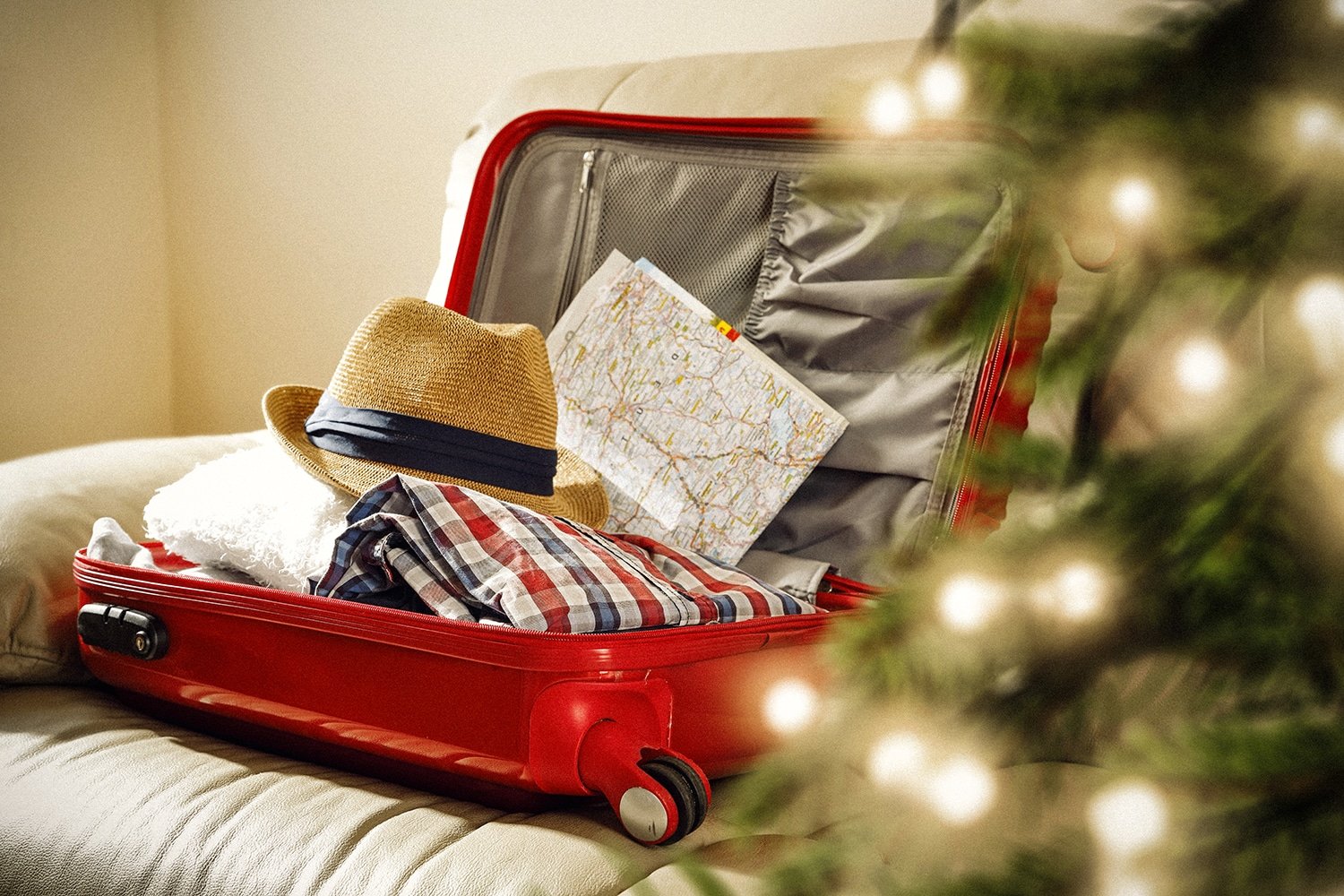 Budgeting for Holiday Travel
If you travel out of state to visit family and friends for the holidays, travel expenses can add up quickly. These tips can help fray some of the costs, though:
Book flights and hotels early. The closer to Christmas, the higher the price will be.

Lodge with family instead of getting a hotel.

See if bundling will save you any money (flight, hotel, rental car).

Be flexible with your travel dates. If you don't need to be there on Christmas Day and want to see your family "around" the holidays, traveling the week before Christmas can save some major bucks.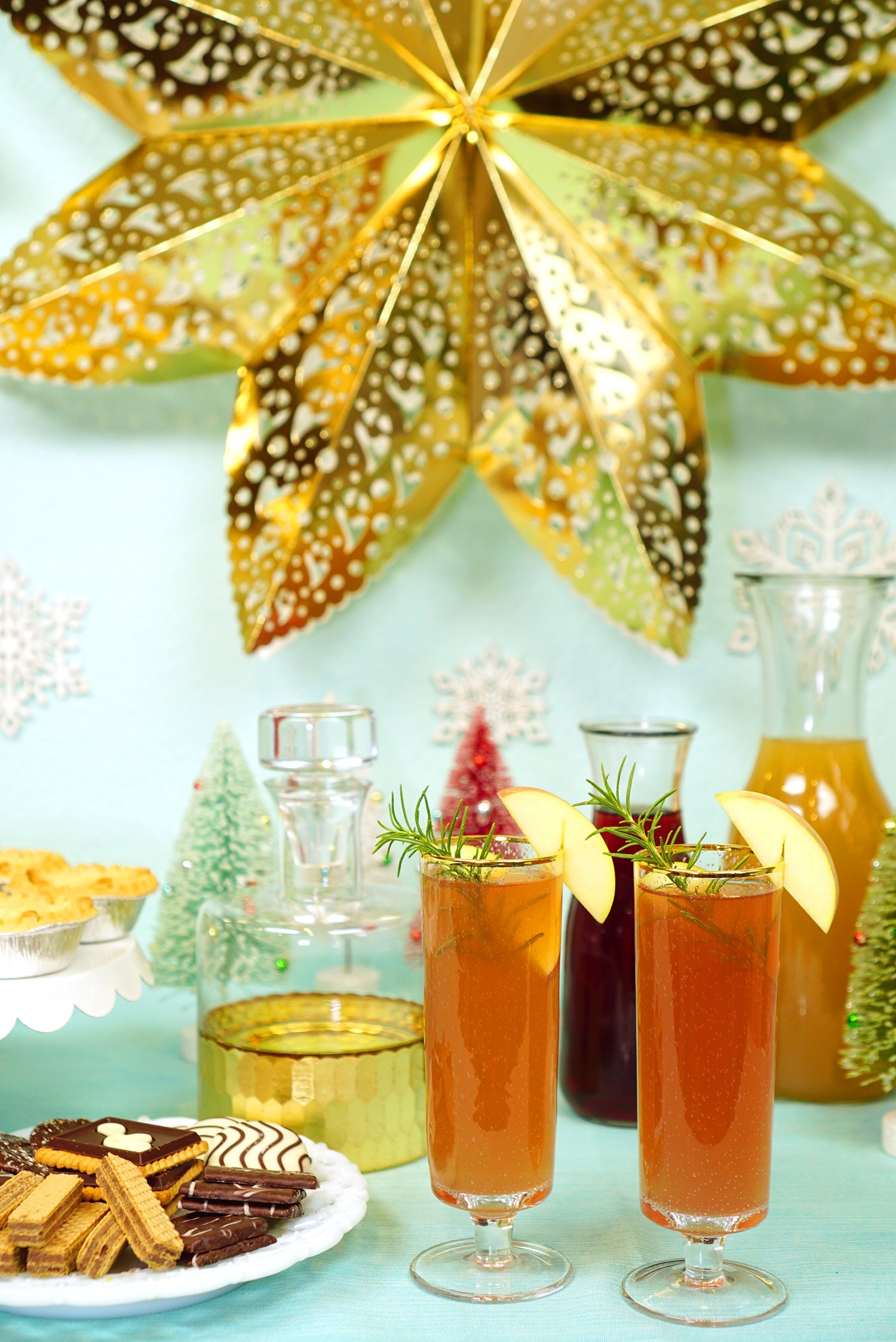 Budgeting for Your Christmas Party / Food
Whether you're planning to host a party or attend one, you'll likely have some costs associated with those gatherings. If you're hosting, your costs may include drinks, appetizers, main courses, desserts, prizes for games, party favors, and gifts. If you're attending a party, you may be asked to bring a dish, and you may also wish to bring a gift.
Here are a few tips on saving when you're hosting a Christmas party or dinner in your home:
Keep the menu simple. You don't need to offer 5 courses for your guests to have a good time! Offer some starters while people mingle, a main dish and some simple sides for the meal, and of course, offer a couple of yummy holiday desserts like our Easy Peppermint Brownie Truffles or Eggnog Snickerdoodle Cookies. Easy peasy!

Ask people to pitch in by bringing a side dish, dessert, or their favorite wine/champagne.

Exchange names for a gift exchange before the party instead of buying gifts for every attendee.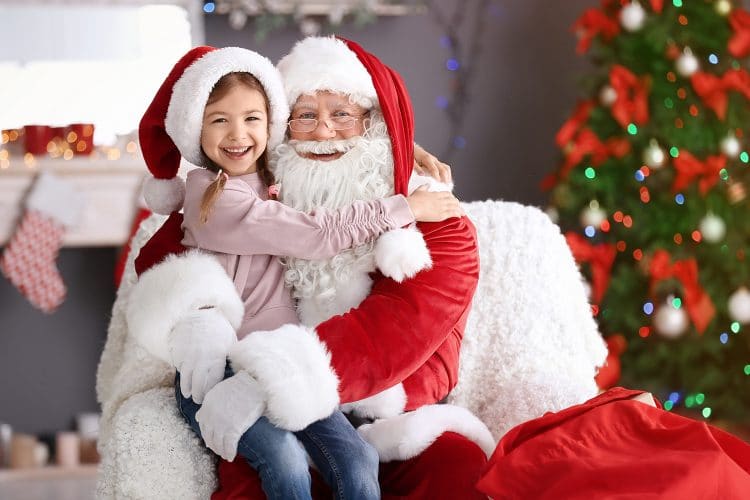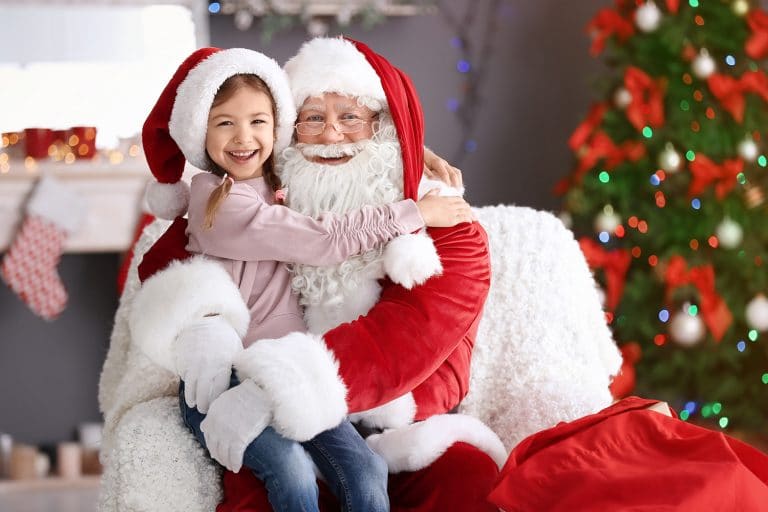 Other Christmas Expenses
Make sure you have a little cushion for those extra expenses that pop up during the Christmas season, such as:
Holiday field trips to see the lights (some churches or locations will charge an entrance fee or ask for a donation) – Take our

Christmas Light Scavenger Hunt

when you go!

Photos with Santa

Gift Wrap

Postage
---
To get the Christmas Budget Planner, enter your name and email address into the form below and click the "Get It Now!" button!
---
We hope you find this Christmas budget planner helpful in keeping track of your holiday spending this year!

---
Get the Ultimate Christmas Planner Bundle
Have the most organized and stress-free Christmas holiday EVER!
---
You May Also Like These Other Christmas Printables:
Don't Forget to Pin This Christmas Budget Planner for Later!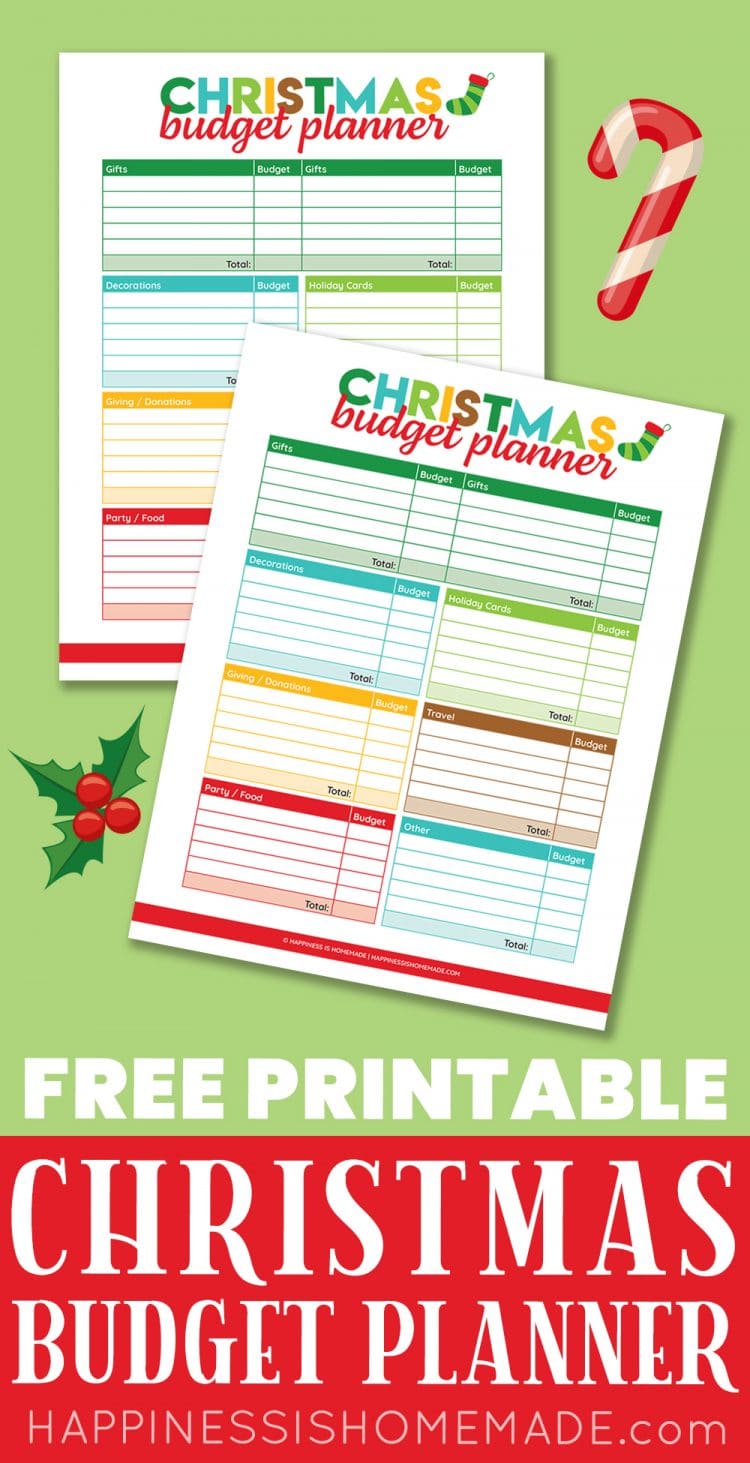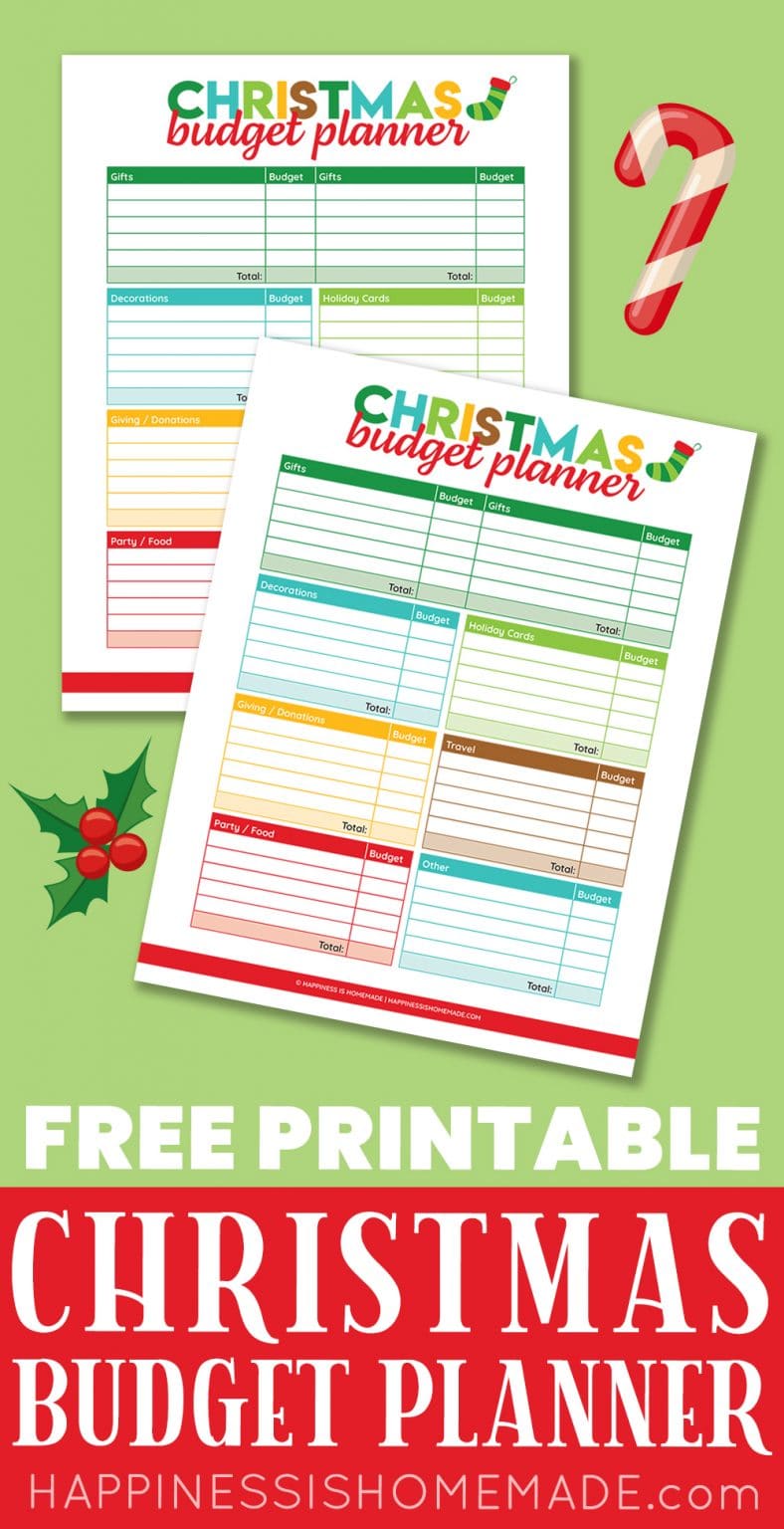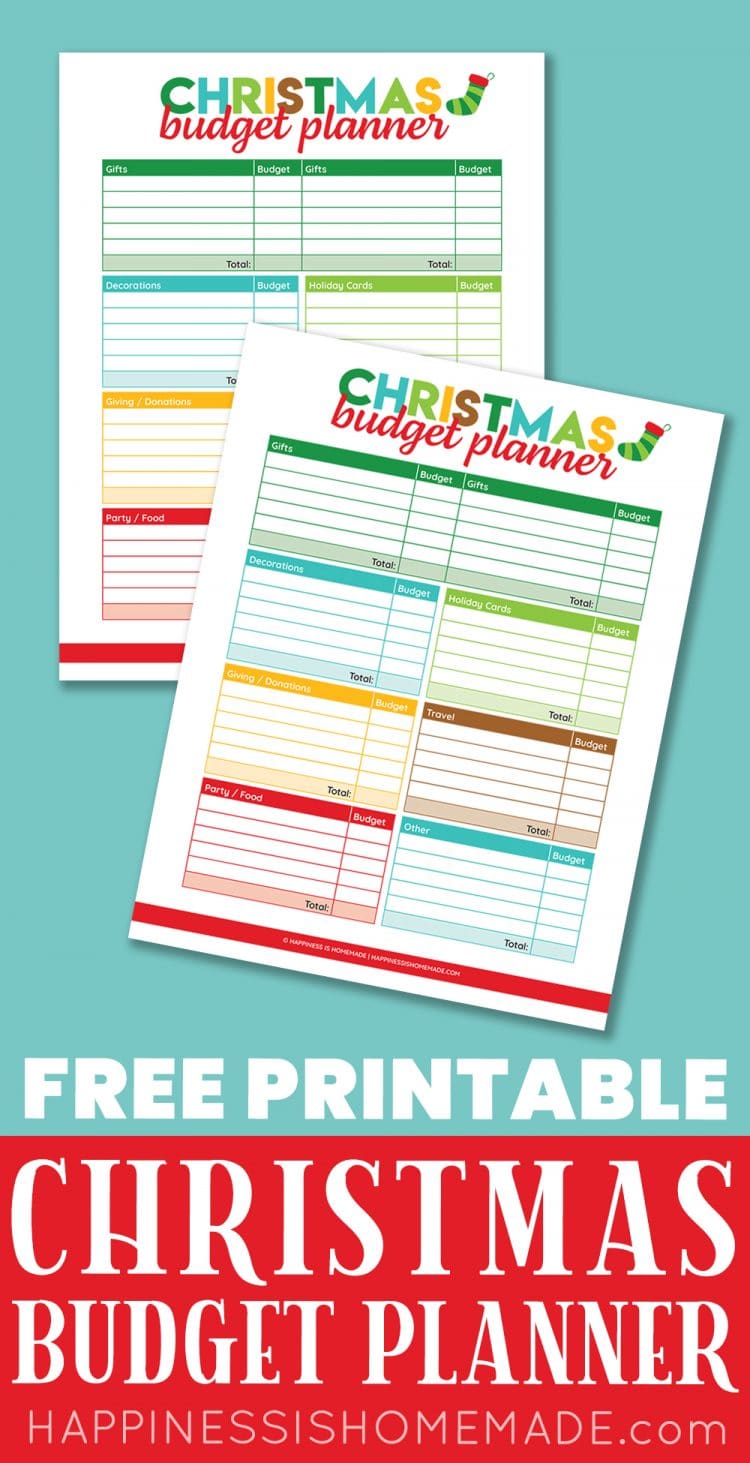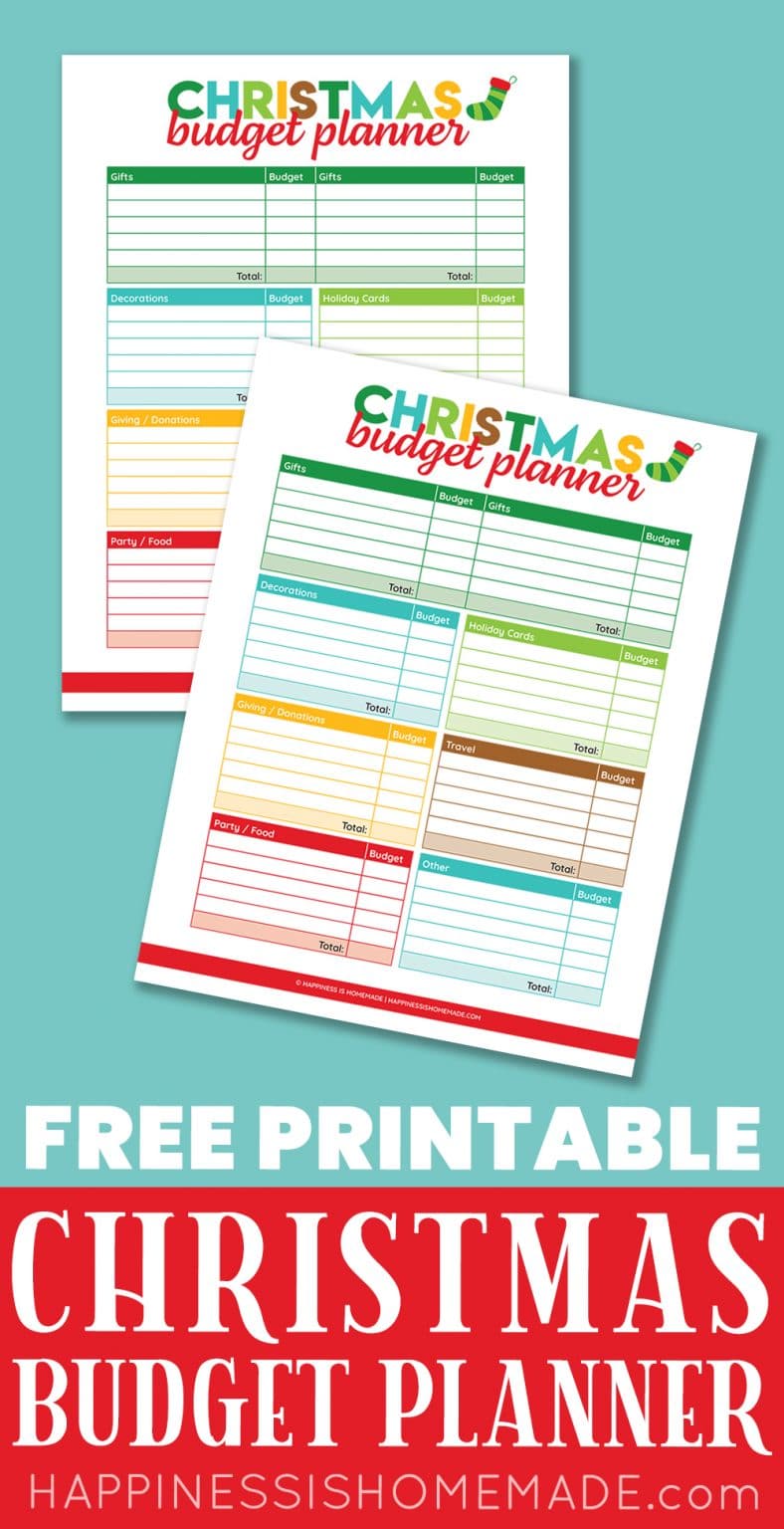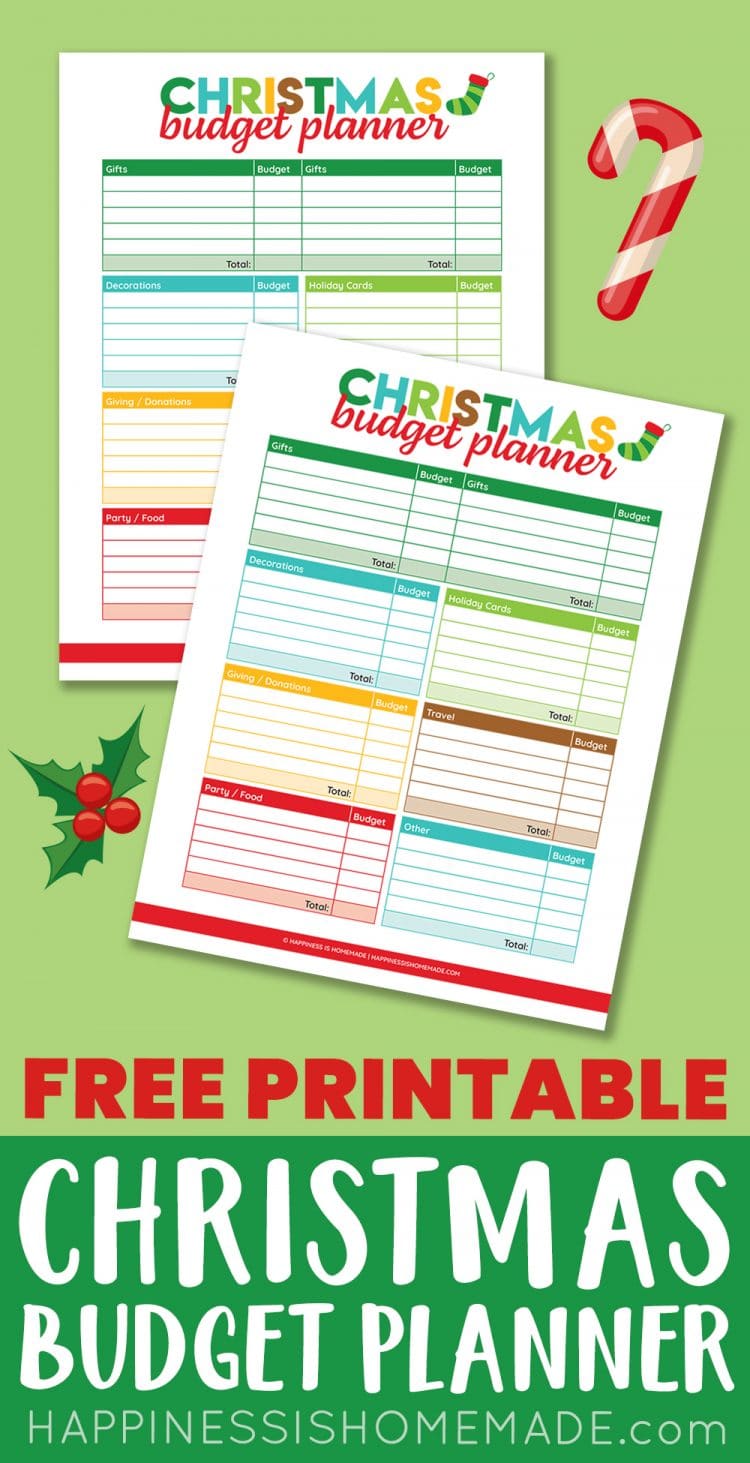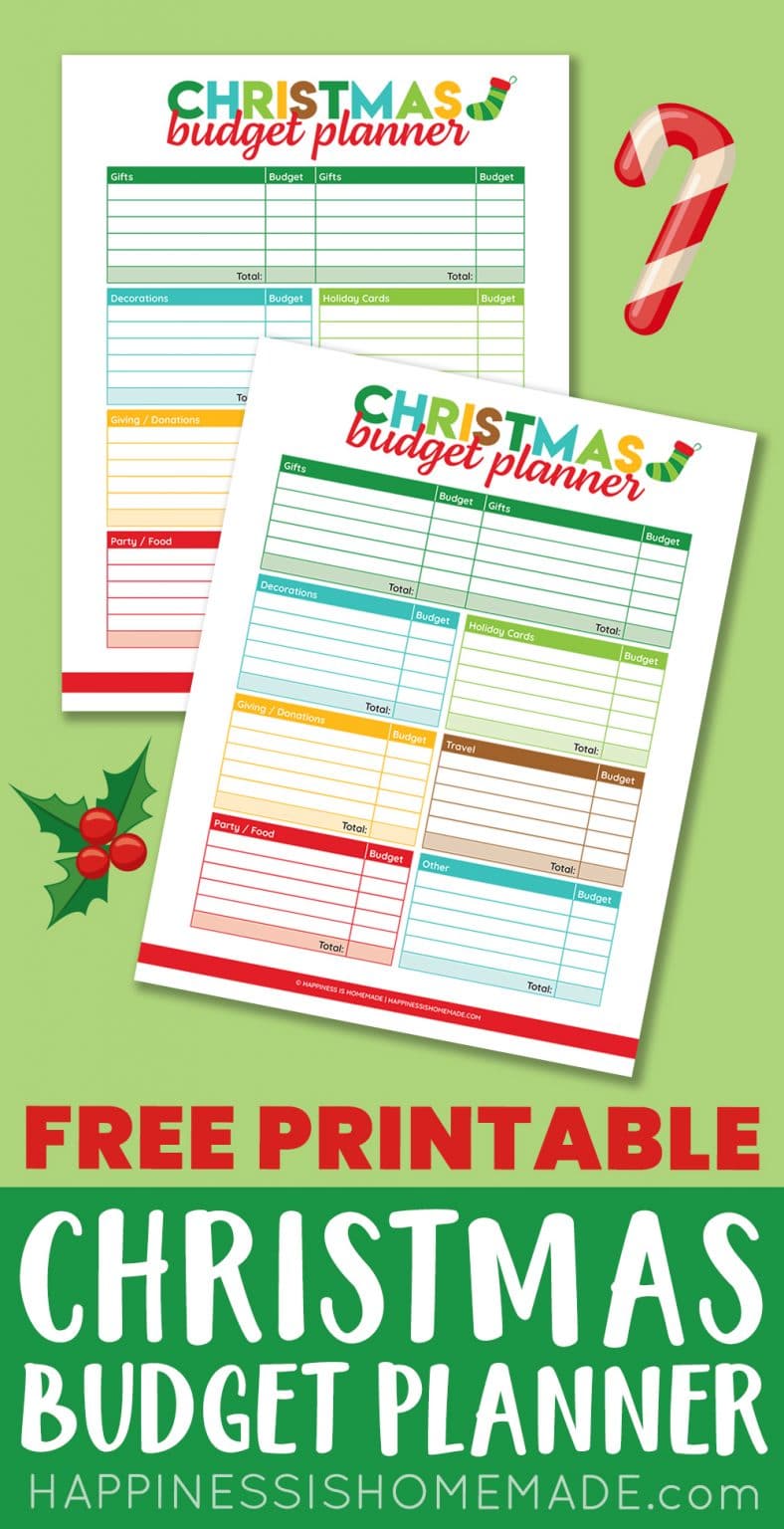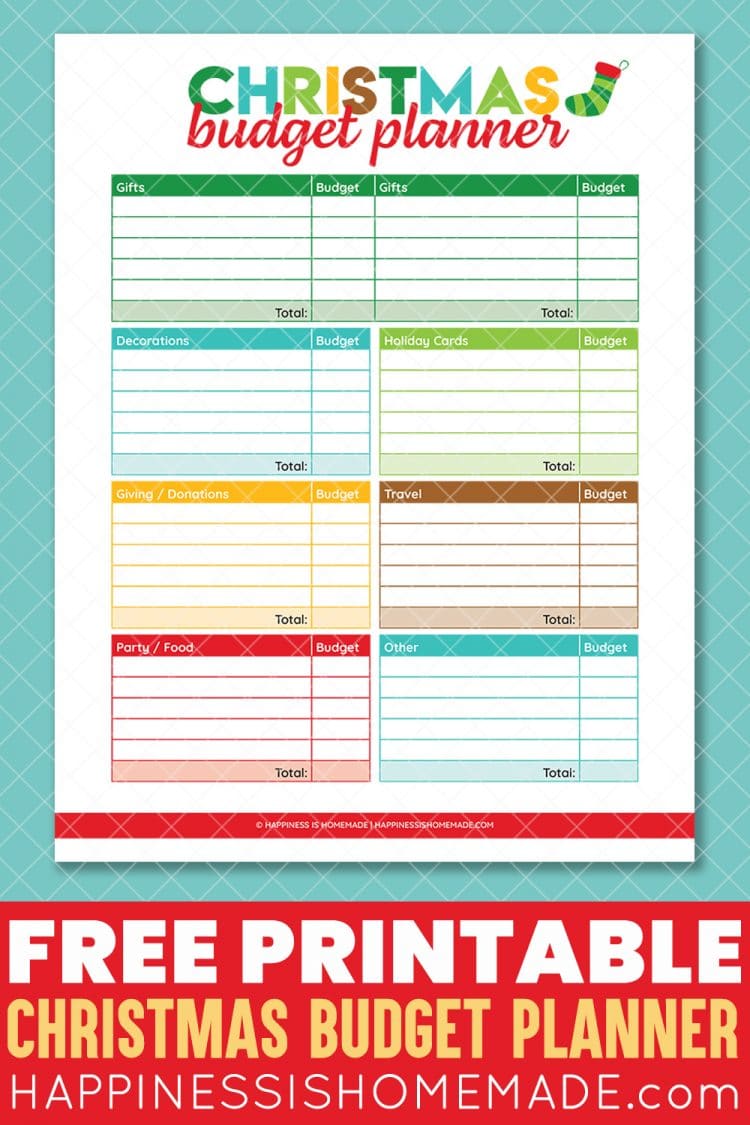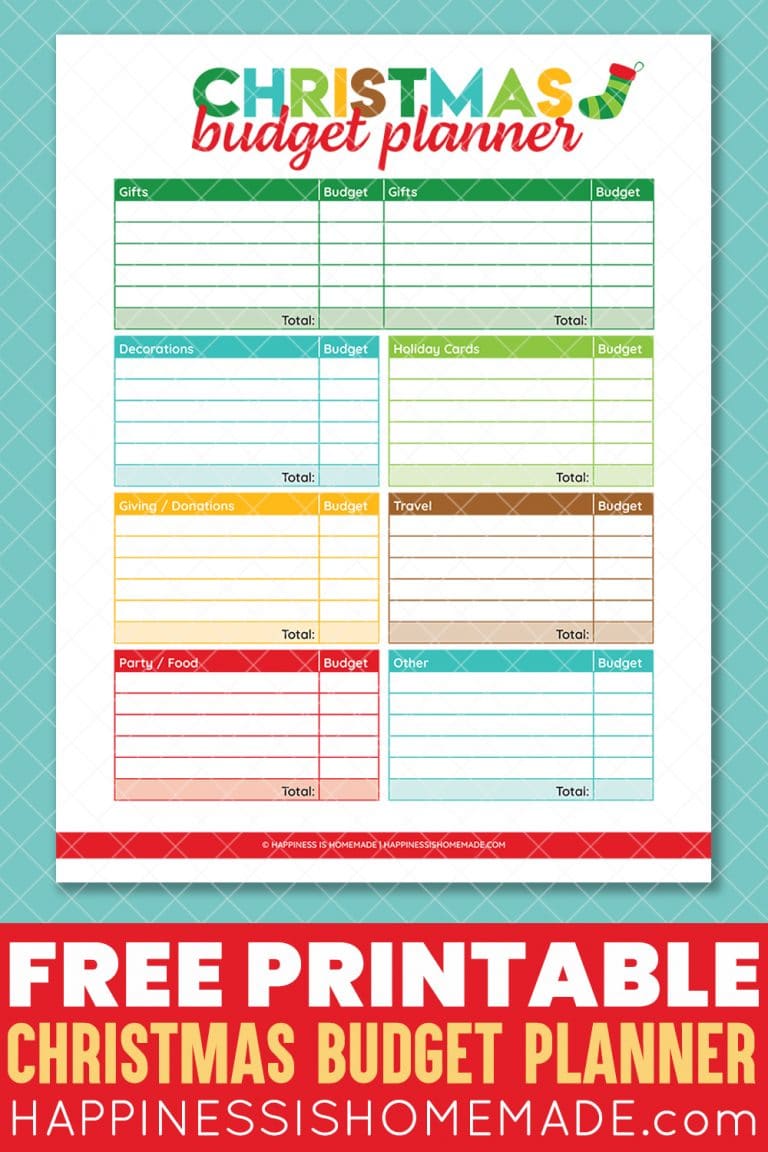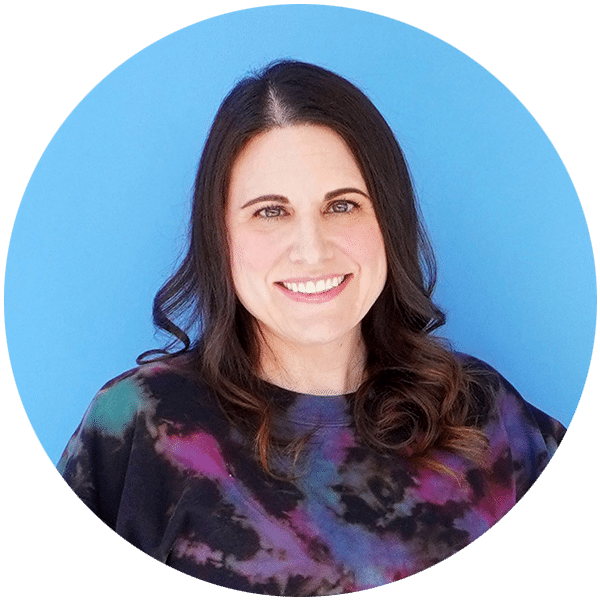 Heidi Kundin has captivated the hearts of millions with her colorful and inspiring approach to crafting, celebrations, and family fun. With over 15 years of experience, Heidi's website has become a must-visit destination for those seeking quick and easy creative ideas and last-minute solutions. Her warm personality shines through her posts, inviting readers to join her on a creative journey that's fun, rewarding, and achievable.