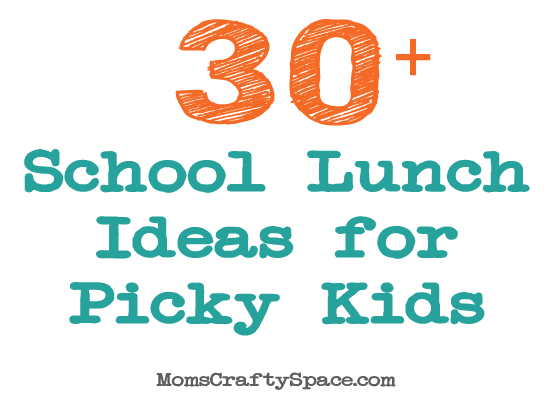 My big boys went back to school last week, and this year they are both attending school all day long. That means that this year I get the dubious honor of preparing school lunches for two picky eaters each day. Lucky me?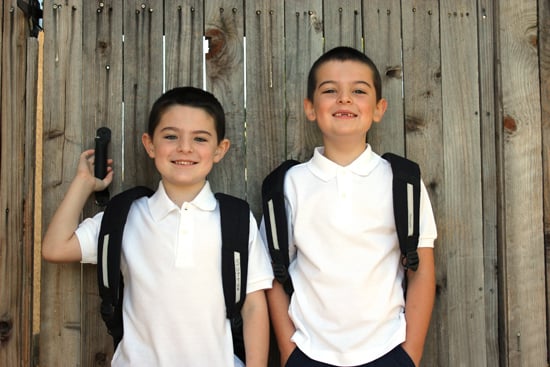 In order to make my life a little easier, I sat down with these guys and complied a list of all the foods that they will eat at lunchtime. Naturally they don't agree on 100% of the foods on the list, but at least it's a start! I thought it might be worth sharing if you also find yourself staring vacantly into the pantry and then whipping up the gazillionth peanut butter and jelly sandwich of the year. Variety is nice.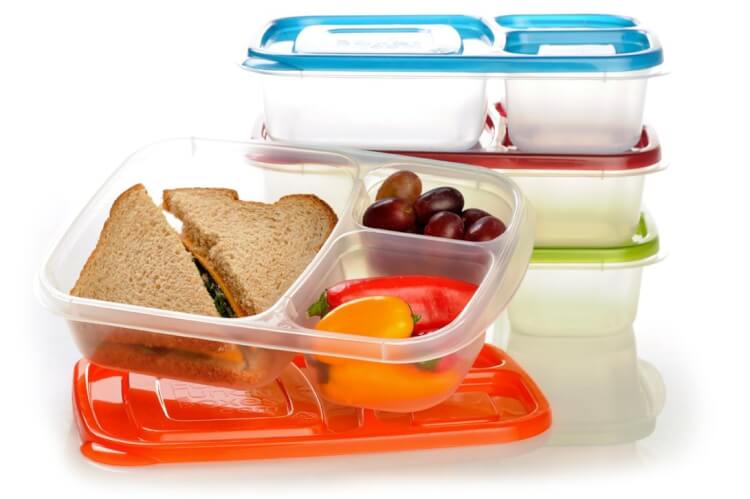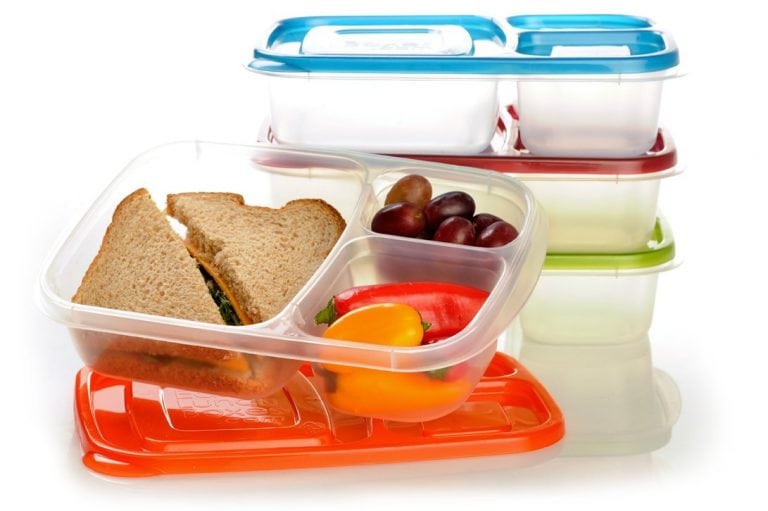 We use
Easy Lunchboxes
which can be hard to find around back to school time, but I highly recommend them if you can get your hands on a set. They fit perfectly into kid sized lunch boxes and the divided portion sections eliminate the need for a bunch of different plastic baggies (less mess, less waste – yay!). Our lunch list is actually made up of two lists – one for the main compartment (entree) and one for the two smaller compartments (side dishes). Chose an item from the main list and two from the side list, and you've easily created a healthy meal that is sure to please the pickiest of eaters!
Main Dish:
1.       Turkey & cheese wrap (in a tortilla)
2.       Ham & cheese bagel sandwich
3.       Peanut butter & jelly/Peanut butter & honey sandwich
4.       Cream cheese & cucumber sandwiches
5.       Cream cheese & jelly wrap (in a tortilla)
6.       Chicken nuggets
7.       Pasta – ravioli, tortellini, or spaghetti w/ choice of sauces
8.       Pizza – on bagels/english muffins
9.       Hard boiled eggs or egg salad sandwich
10.    Tuna sandwich
11.    Quesadillas
12.    Deli meat & cheese kebabs
13.     Mac n cheese
14.    Muffins (zucchini, apple, banana, etc.)
16.    (DIY Lunchables) Crackers, meat & cheese
17.    Breakfast for lunch – waffles, pancakes, french toast
18.   Breakfast burritos – eggs, bacon, cheese, potatoes
19.   Peanut butter and banana sandwich on graham crackers
20.   Mini burgers/turkey burgers
21.   Taquitos
22.   Pot stickers & egg rolls
23.   Build-your-own mini pizzas (Lunchable style) – english muffin, sauce, cheese & pepperoni
24.   Calzones (aka Pizza Pockets)
25.   Grilled cheese sandwich
26.   Chicken burrito
27.   Bagel dogs
28.   Mini bagels with cream cheese
29.   Pizza quesadilla
31. Pinwheel sandwiches – turkey & cream cheese rolled up
32.   Fruit & cheese skewers
Side Dishes:
1.       Applesauce
2.       Fruit – strawberries, bananas, grapes, blueberries, melon, pears, etc.
3.       Veggies – carrots, celery, broccoli, peppers, etc. – add a side of ranch, peanut butter or hummus for dipping!
4.       Veggie Straws
5.       Whole grain goldfish crackers
6.       Cheese – string cheese, Babybel, etc.
7.       Pretzels
8.       Craisins or raisins
9.       Nuts – peanuts, almonds, pistachios, cashews, etc.
10.    Dry cereal
11.    Crackers – Ritz, saltines, graham crackers
12.    Yogurt
13.    Popcorn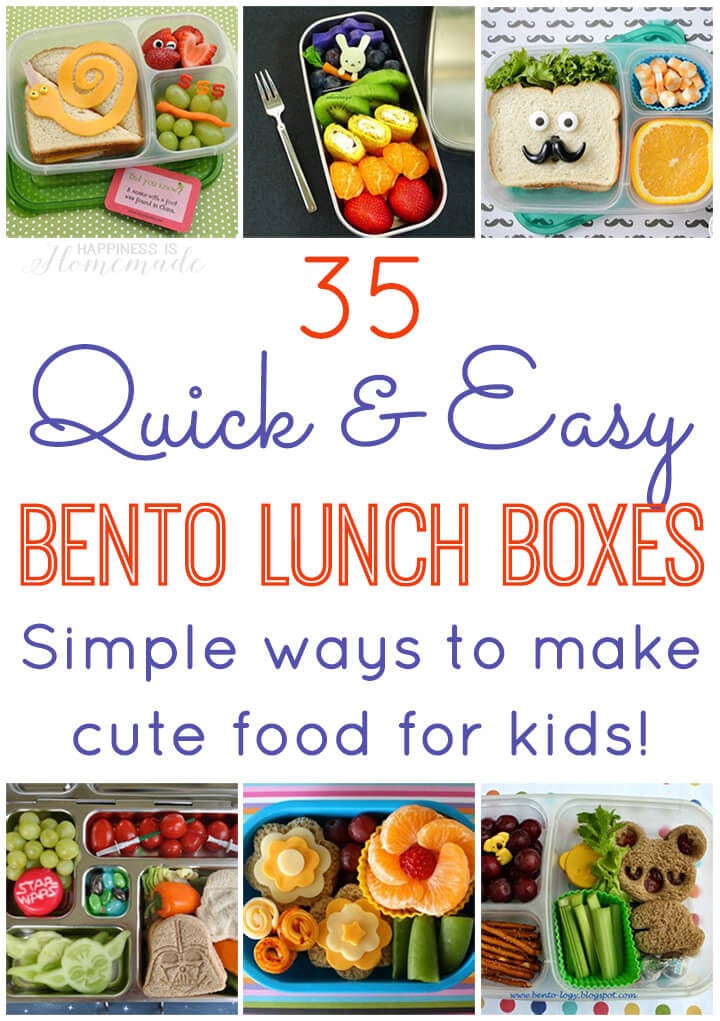 Making cute bento lunches is also a great way to encourage your kids to try new foods, so I've also put together a list of
35 quick and easy bento lunches
that are sure to be a hit!