30+ School Lunch Ideas for Picky Eaters
This post and its photos may contain affiliate links. As an Amazon associate I earn from qualifying purchases. If you make a purchase through these links, I may receive a small commission at no extra cost to you!
Looking for healthy school lunch ideas for picky eaters? These 30+ lunches for picky eaters are sure to spark your imagination and expand your picky child's lunch menu options!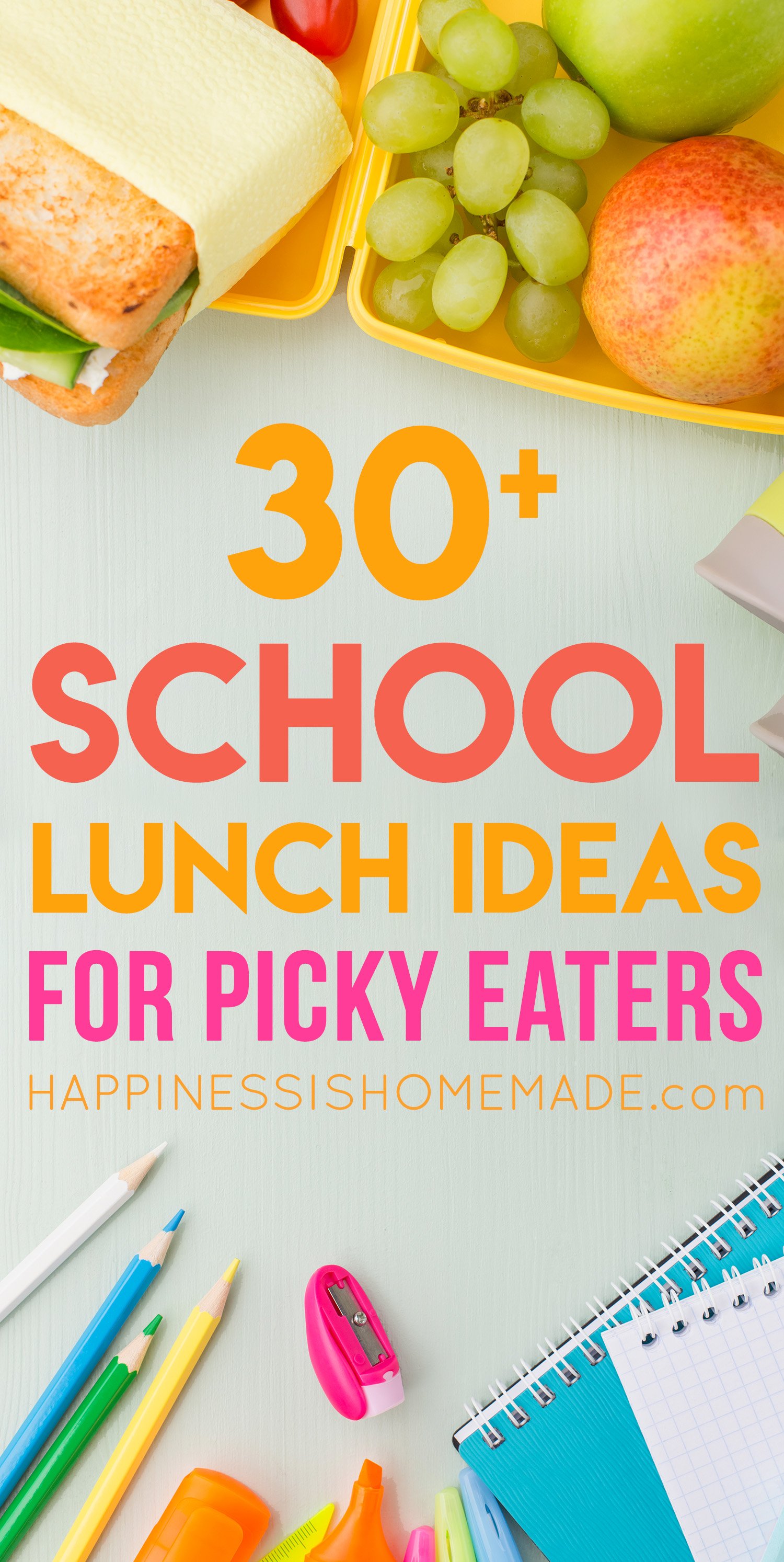 This post may contain affiliate links. I will receive a small commission from these sales at no additional cost to you!
Dealing with a picky eater can be a frustrating challenge, but sometimes all it takes is a little creativity and ingenuity to spark your culinary imagination! We've compiled 30+ mix-and-match school lunch ideas to help you build the perfect lunch for your picky eater!
My big boys went back to school last week, and this year they are both attending school all day long. That means that this year I get the dubious honor of preparing school lunches for not just one, but two picky eaters each day. Lucky me?
You May Also Like These School Ideas:
School Lunch Ideas For Picky Eaters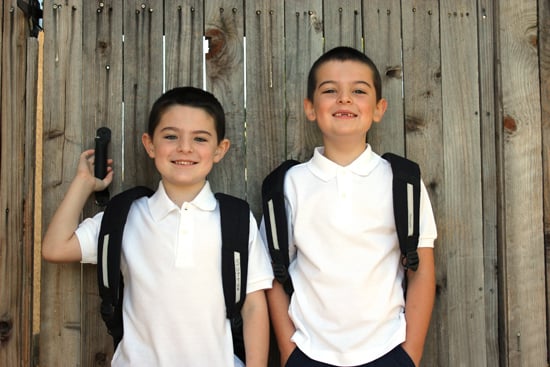 In order to make my life a little easier, I sat down with these guys and compiled a list of all the foods that they might be willing to try at lunchtime. Naturally, they don't agree on 100% of the foods on the list (honestly, they only agree on about 5% of them!), but at least it's a start for those days when I'm running out of ideas! I thought it might be worth sharing if you also find yourself staring vacantly into the pantry before whipping up the gazillionth almond butter and jelly sandwich of the year. Variety is nice.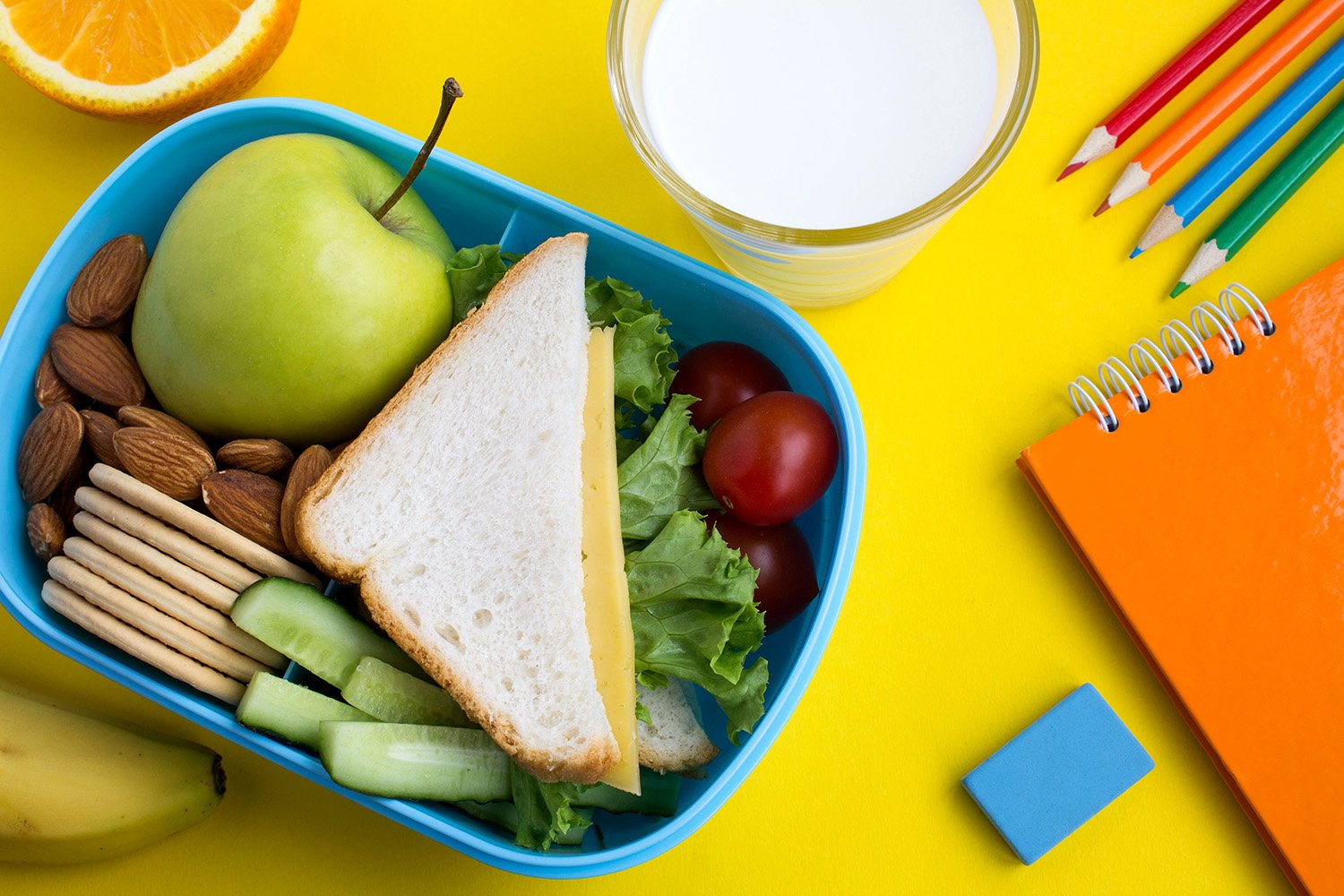 IMPORTANT NOTE: Now, before I start listing the foods, I know that some of you are going to say "This isn't a list for PICKY eaters!" or "MY kid won't eat half of the things you have listed on there!" Bear in mind that this is not a magical list that is suddenly going to make your child stop being a picky eater. It is simply a bunch of different easy lunch ideas that you may not have considered or tried yet. It is intended to inspire you and your child to try something new and to potentially spark other ideas that your child will agree to.
When you're feeling overwhelmed with a picky eater, it can be super helpful to look at a large list of options that might encourage and inspire you to break out of the rut of serving the same three foods all the time. Kids can be fussy eaters in many, MANY different ways (all three of my boys are very picky, and there are only about five foods that all of them can agree upon – I wish I was kidding!), so there is no one-size-fits-all solution to the picky eater situation. Different foods are naturally going to appeal to different kids, so find the ones that your child responds favorably to and develop different variations that you can try out. Continue to offer your child new foods on a regular basis along with your good old standby options, and hopefully, you will soon be able to introduce some new alternatives into your lunchtime routine!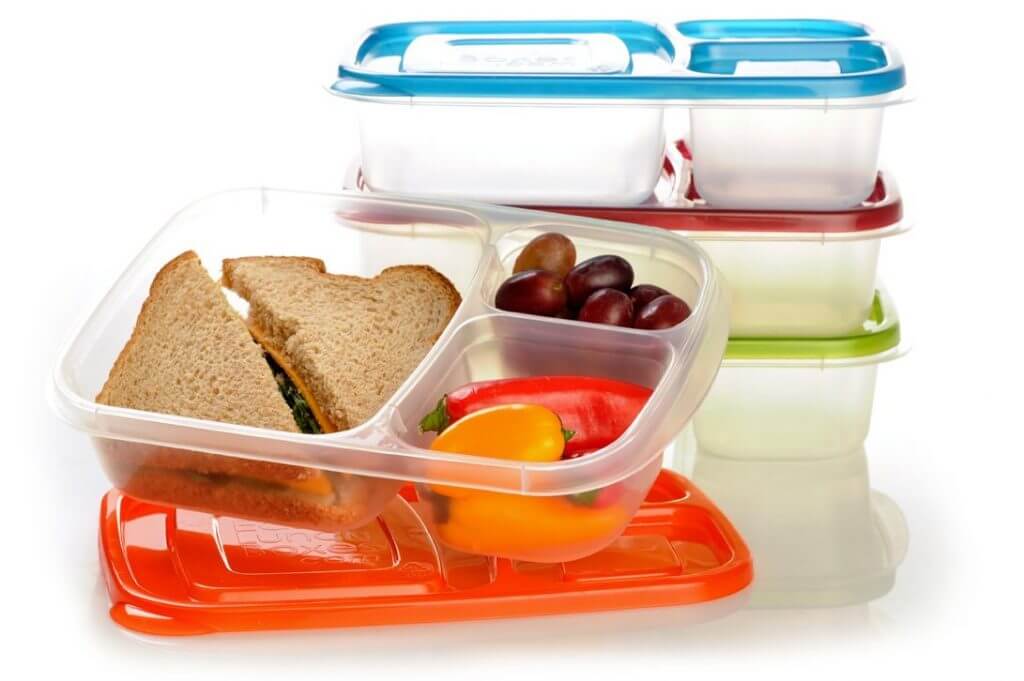 For my boys' lunches, I use Easy Lunchboxes because they fit perfectly into kid-sized lunch boxes, and the divided portion sections eliminate the need for a bunch of different plastic baggies (less mess, less waste – yay!). Because we use the Easy Lunchboxes, our list of lunch ideas is actually made up of two different lists – one for the main compartment (entree) and one for the two smaller compartments (side dishes). Simply choose one item from the main list and two from the side list, and you can easily create a customized lunch that is sure to please your picky eater!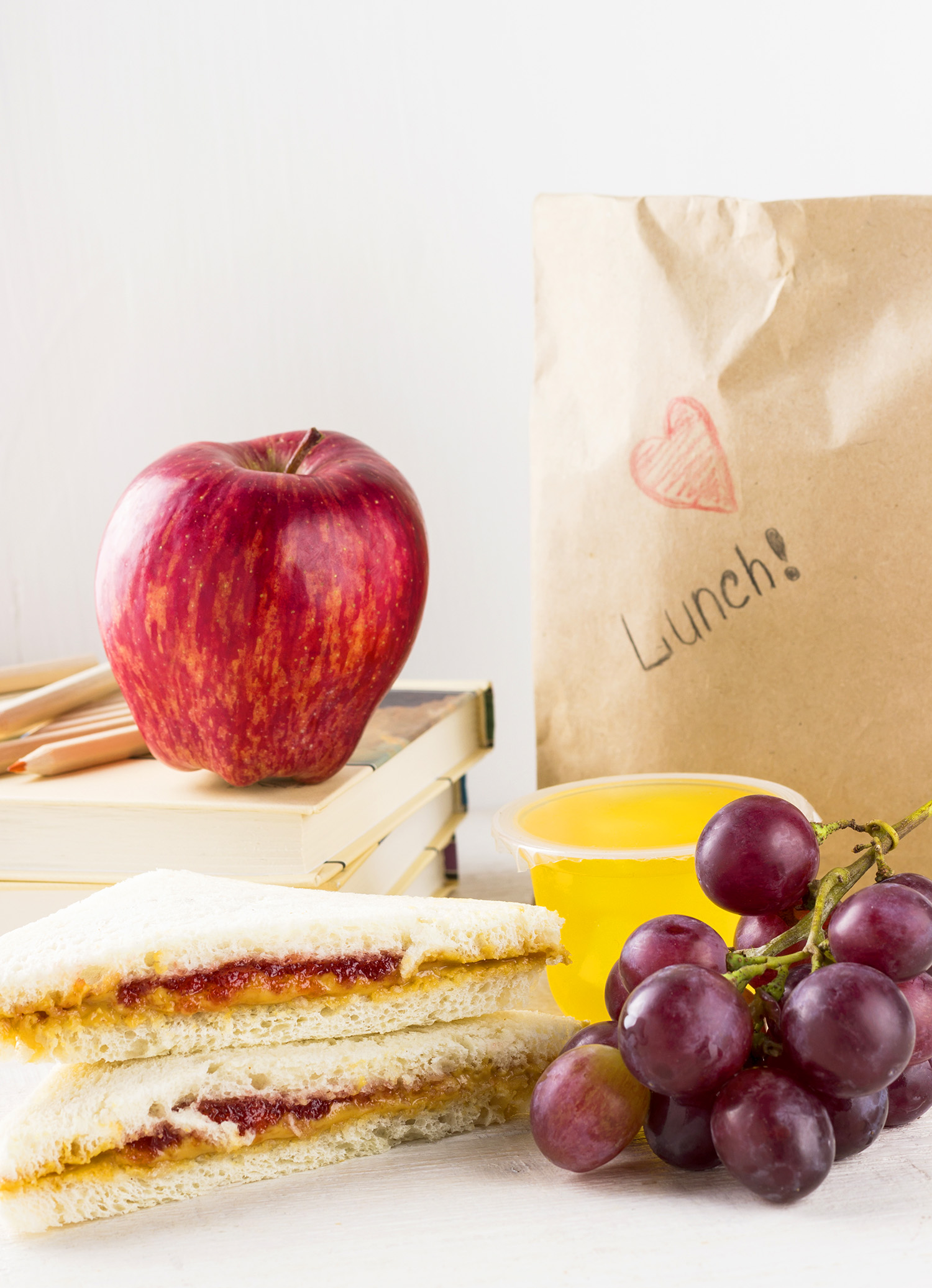 Main Dishes:
Ham and Cheese Bagel
Peanut Butter (or Almond Butter) and Honey Sandwich
Cream Cheese and Jelly Tortilla Wrap
Chicken Nuggets and Dipping Sauces
Pasta – Ravioli, Tortellini, or Spaghetti with Sauce of Choice
Hard-Boiled Eggs or an Egg Salad Sandwich
Turkey & Cheese Crescent Rolls (or other meat/cheese combinations)
Quesadillas or Quesadilla Tortilla Rolls
Simple Breakfast Burrito – Scrambled Eggs, Cheese, and Bacon in a Tortilla
Macaroni and Cheese
Healthy Muffins (Banana, Apple, Zucchini, Blueberry etc.)
Chicken Kabobs with Rice Balls
DIY "Lunchables" – Deli Meat, Cheese, and Crackers
Taquitos
Mini Burger/Turkey Burger Sliders
Breakfast for Lunch – Waffles, Pancakes, or French Toast
Egg Rolls & Potstickers
Build-Your-Own Mini Pizzas – English Muffin, Pizza Sauce, Cheese, and Toppings
Grilled Cheese Sandwich Sticks
Bagel Dog or Pigs in a Blanket
Calzones/Pizza Pockets
vMini Bagels with Jam, Cream Cheese, or Nut Butter
Pita Bread and Hummus
Side Dishes:
Applesauce
Fruit – Strawberries, Bananas, Grapes, Blueberries, Melon, Pears, etc.
Veggies – Carrots, Celery, Broccoli, Bell Peppers, etc. with a Side of Ranch, Peanut Butter, or Hummus for Dipping!
Whole-Grain Goldfish
Cheese – String Cheese, Babybel, Cheddar Cubes, etc.
Pretzels
Raisins or Dried Fruit
Dry Cereal
Crackers – Graham Crackers, Ritz, Saltines, Club Crackers, etc.
Yogurt
Cottage Cheese
Popcorn
Nuts – Almonds, Pistachios, Cashews, etc.
Veggie Straws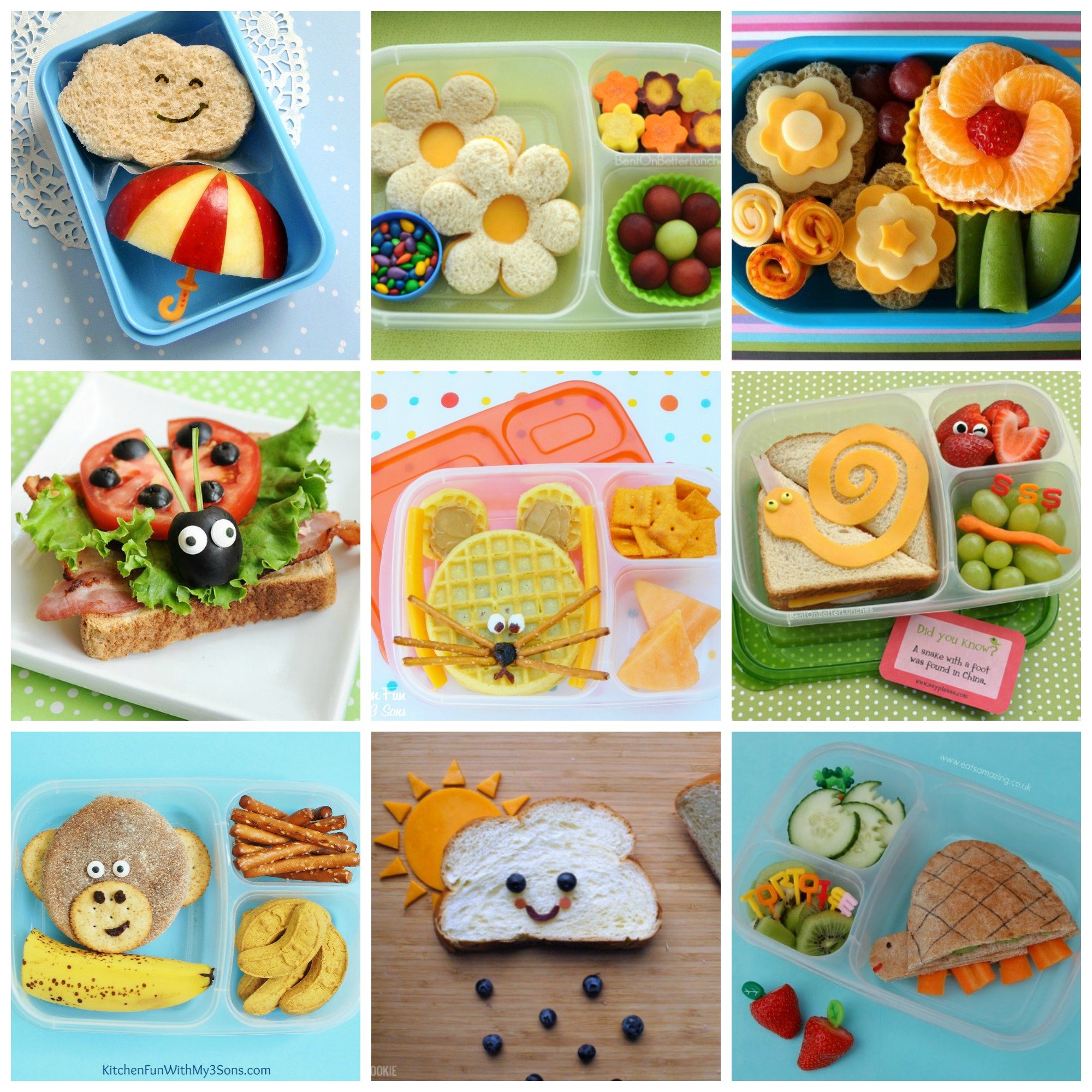 Dressing up your lunch options as "cute food" can also help encourage picky eaters to try new foods. Cute food is a TON of fun, but it doesn't have to be a ton of work! Take a peek at our 25 Quick & Easy Bento Lunch Box Ideas for Kids and 25 Non-Sandwich Lunch Ideas and get inspired!
---
WANT MORE BACK-TO-SCHOOL FUN & GAMES?
GET OUR MEGA BACK-TO-SCHOOL GAMES & ACTIVITIES BUNDLE NOW!
---

Check Out These Other Back-To-School Ideas!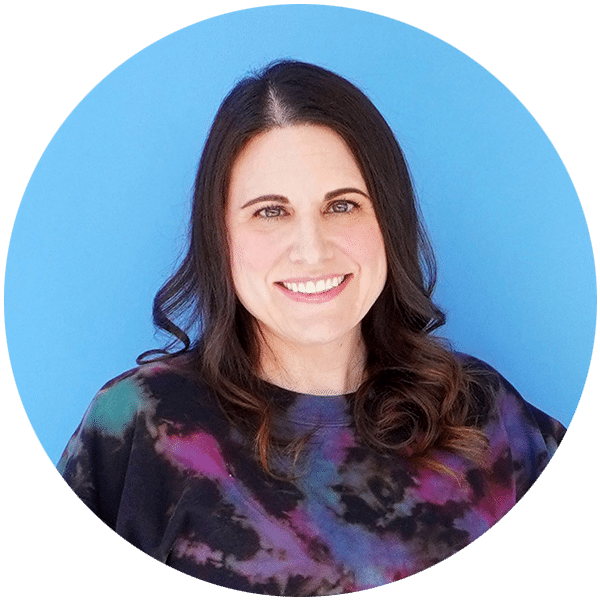 Heidi Kundin has captivated the hearts of millions with her colorful and inspiring approach to crafting, celebrations, and family fun. With over 15 years of experience, Heidi's website has become a must-visit destination for those seeking quick and easy creative ideas and last-minute solutions. Her warm personality shines through her posts, inviting readers to join her on a creative journey that's fun, rewarding, and achievable.