2023 Fall Bucket List Printable & Activities
This post and its photos may contain affiliate links. As an Amazon associate I earn from qualifying purchases. If you make a purchase through these links, I may receive a small commission at no extra cost to you!
FREE Printable Fall Bucket List with ideas for lots of fall fun in 2023! Fall bucket list ideas that the whole family will enjoy!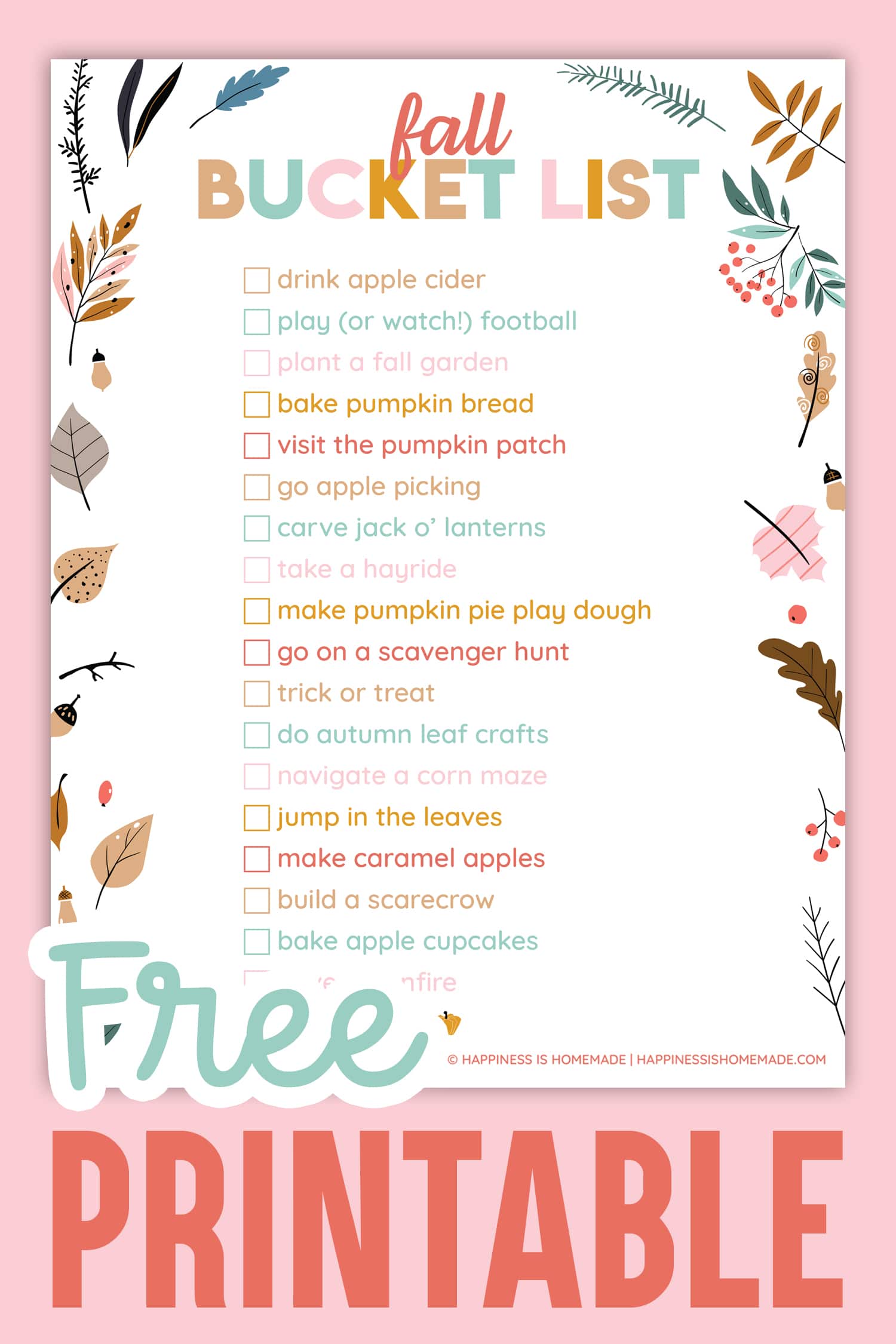 Printable Fall Bucket List
Fall is the perfect time of year for making memories and spending time with your family. We've put together some fun fall bucket list ideas to celebrate autumn this year, and we know you're going to love them!
From baking on rainy fall days when you can't go outdoors to scavenger hunts and bonfires for those perfect fall days with just a bit of chill in the air, you're sure to find something on this printable fall bucket list that your family will love!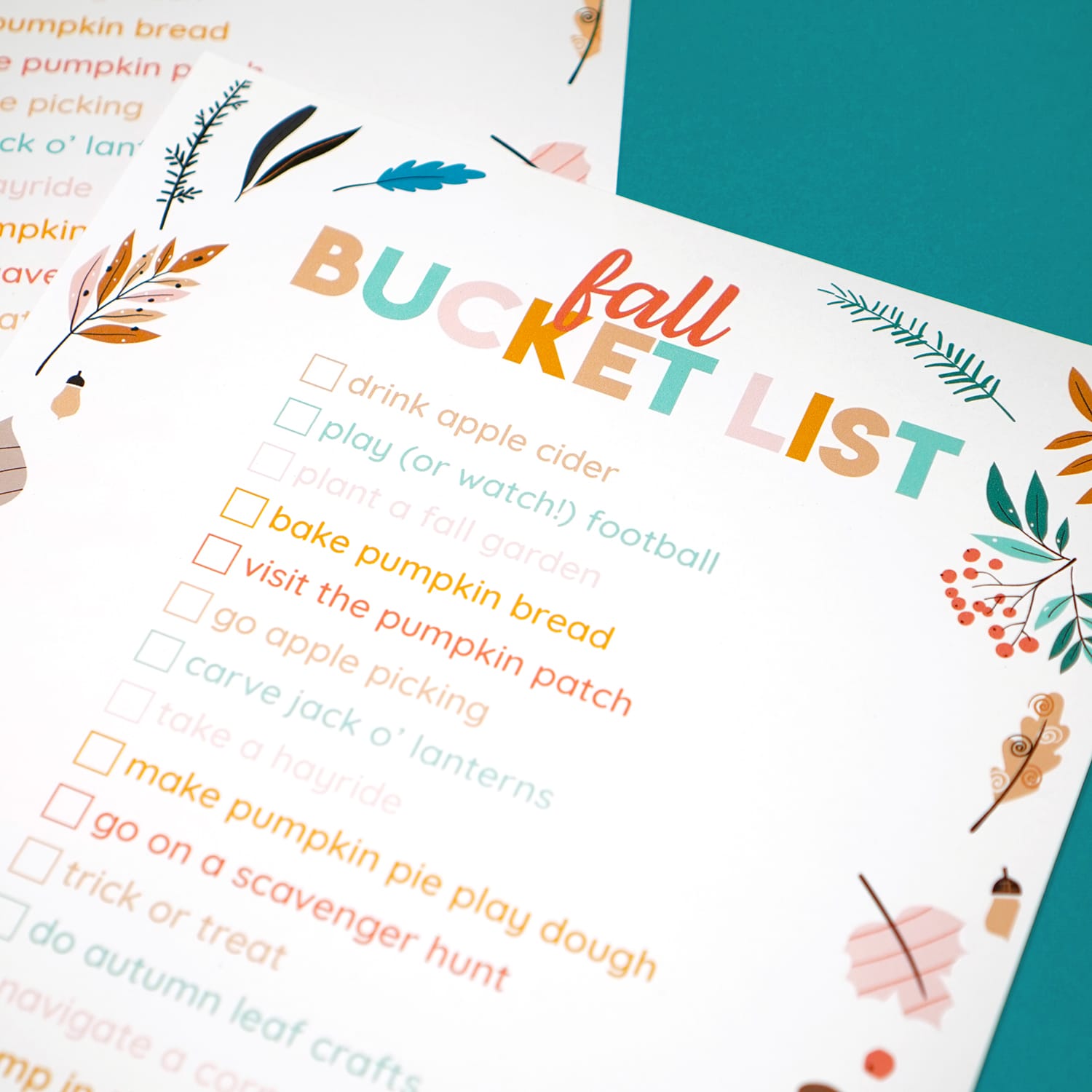 Our handy printable fall bucket list is just what you need to get inspired to make this autumn a magical season! From apple cider and apple cupcakes to bonfires and corn mazes, it's full of ideas that are sure to make this fall extra fun.
Print out our handy list (available at the bottom of this post) and hang it on the fridge to check items off as you go! You could also put it in a frame or laminate it and use a dry-erase marker to check things off and then tuck it away to reuse again next year.
For another fun idea, cut each idea into a strip of paper, fold it and put it in a jar, and give the jar a shake whenever you want to do something fun with the family – just pull a piece of paper out of the jar to see what you'll be doing that day!
---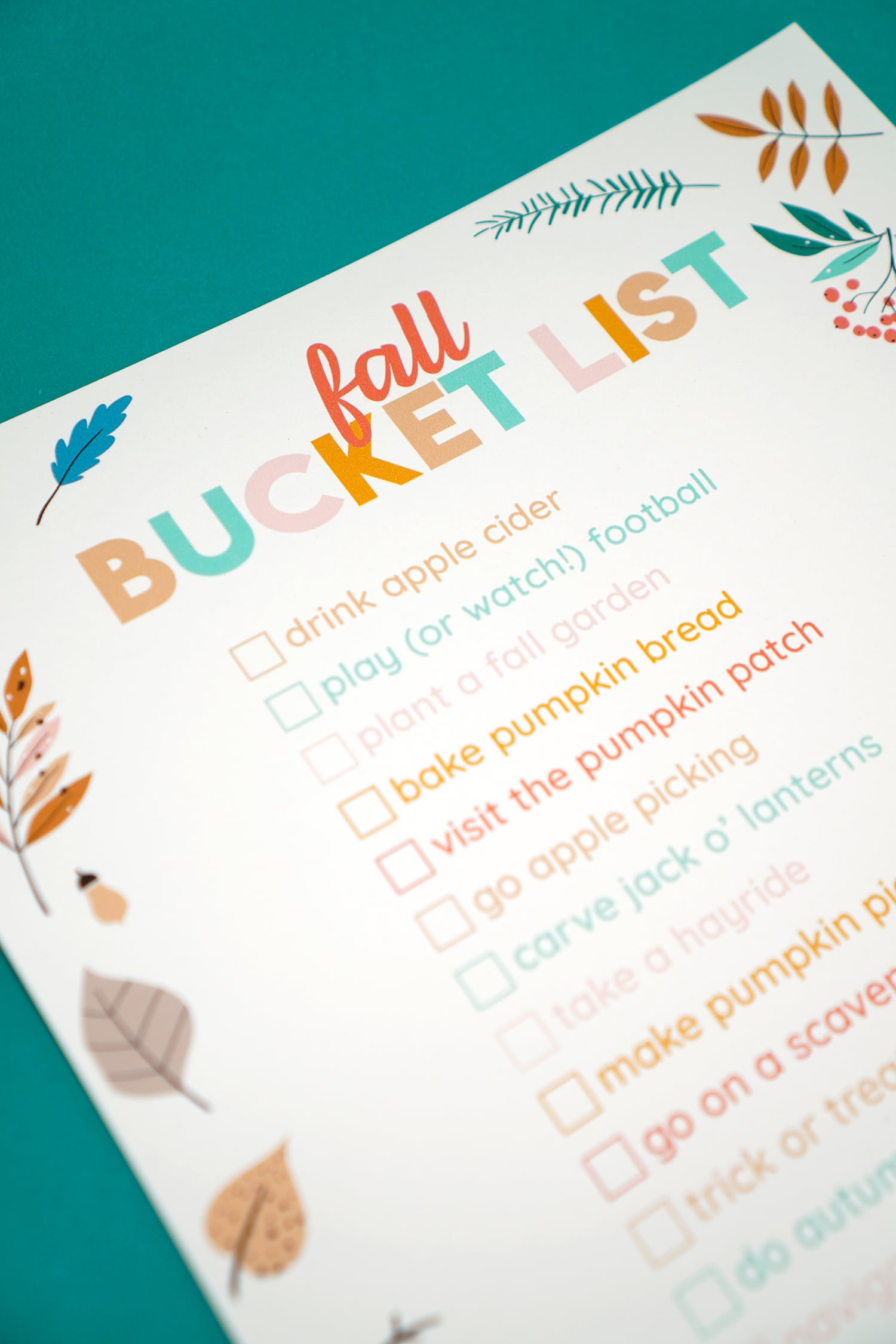 Fall Bucket List Ideas
Drink Apple Cider
Is there anything better on a chilly fall day than a warm mug of apple cider? It's comforting and delicious!
The adults in your crowd will enjoy our Spiced Apple Cider Mimosas. They're perfect for an autumn brunch or just sipping on while you cozy up with a blanket in your favorite chair.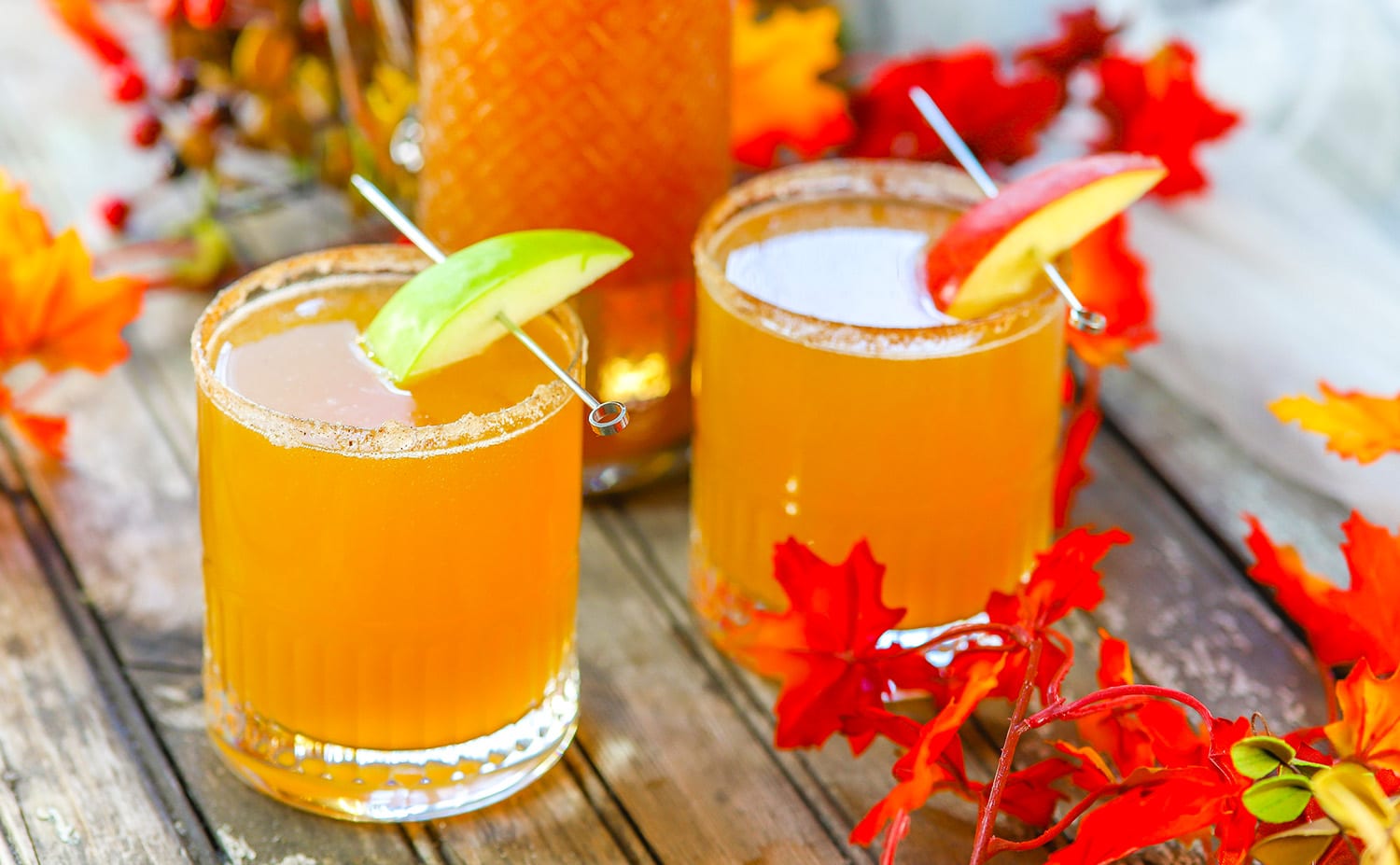 Play (or Watch!) Football
We love football, and since many of us will just be watching from our living rooms this year, we have a few ways to make your Sunday super special – even if it's just you and your family at home! Check out our ideas for football party ideas, fantasy football party ideas, a game day chili bar that's sure to be a hit!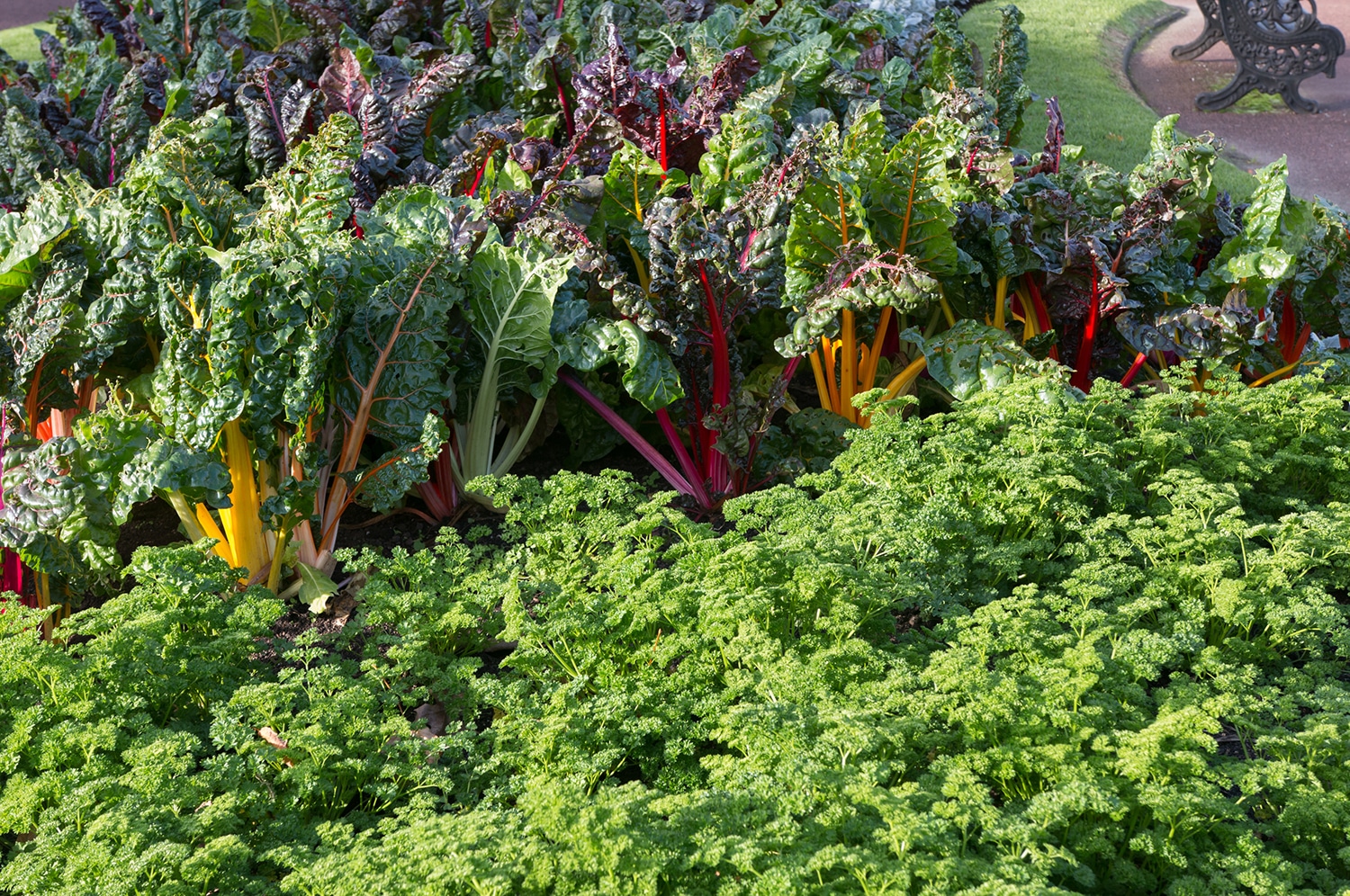 Plant a Fall Garden
In many areas, veggies can can be grown well into the fall before the frost starts. If you're in a fall garden-friendly climate, some things you may want to plant include carrots, cauliflower, celery, kale, leaf lettuce, onions, spinach, and potatoes. Check your zone planting guides for more ideas.
Bake Pumpkin Bread
We have a yummy recipe for Pumpkin Bread! It's a great treat that kids can mix and cook themselves, with a little supervision and help to put it in the oven and take it out when it's done. If you want something a little different than traditional pumpkin bread, but still FULL of fall flavor, try our Pumpkin Spice Cookies recipe!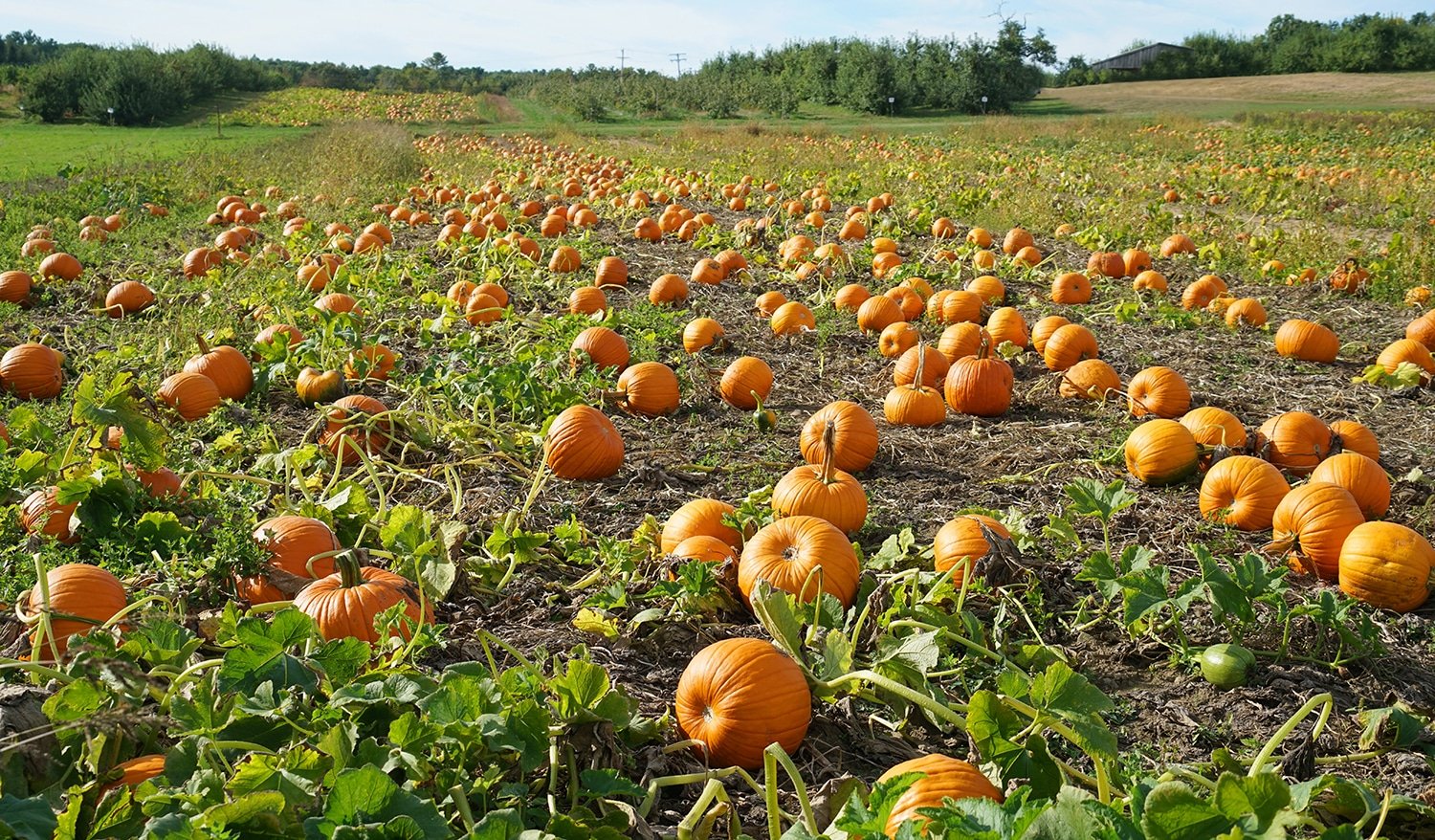 Visit the Pumpkin Patch
Visit the pumpkin patch to get your perfect pumpkins for painting and carving! Pumpkin patches can be great for outdoor social distancing if you remember to avoid the crowds at peak times. When you've found the perfect pumpkins, bring them home to make our rainbow heart pumpkin or our fun Pokemon pumpkins! They're adorable, easy to make, and will be a bit hit on your front porch this Halloween!
Go Apple Picking
Gather the kids and find a local orchard to go apple picking in. Again, look to avoid peak times for the best social distancing, and look for an orchard that takes reservations and keeps the guest count limited.
When you've come back home with all those delicious apples, what will you make? Try our Fully Loaded Apple Nachos or make a batch of Apple Pie Bars and share some with a neighbor.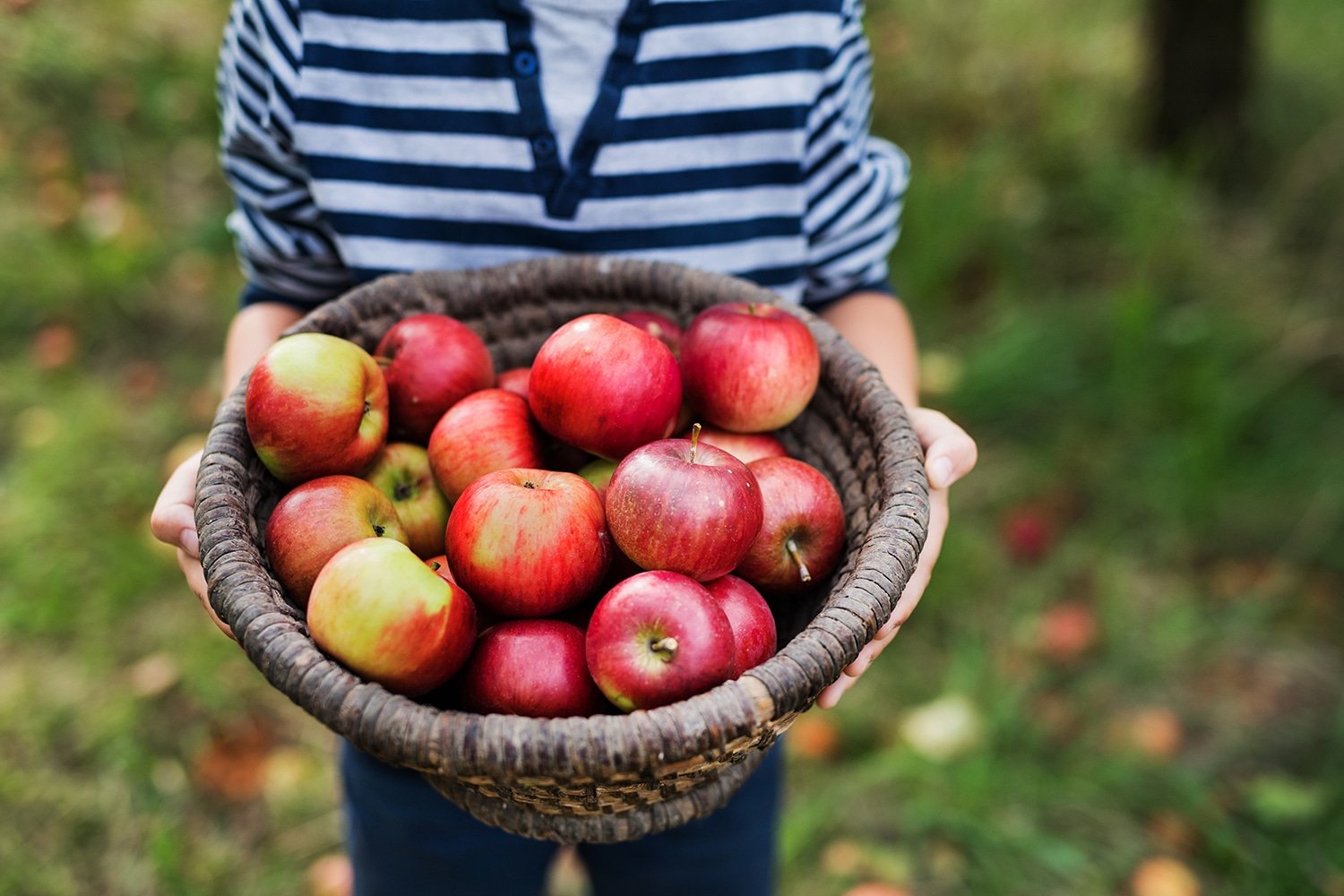 Carve Jack-O-Lanterns
Check out one of these free pumpkin carving patterns or join Zombie Pumpkins for access to some of the coolest pumpkin carving patterns available! For little ones who aren't ready to carve yet, try making painted Jack-O-Lantern faces instead.
Take a Hayride
Many pumpkin patches and corn mazes offer hayrides as well, but if yours doesn't, contact a local farmer and see if you can schedule a socially distanced hayride. Little kids get a kick out of being pulled along behind a tractor or by horses!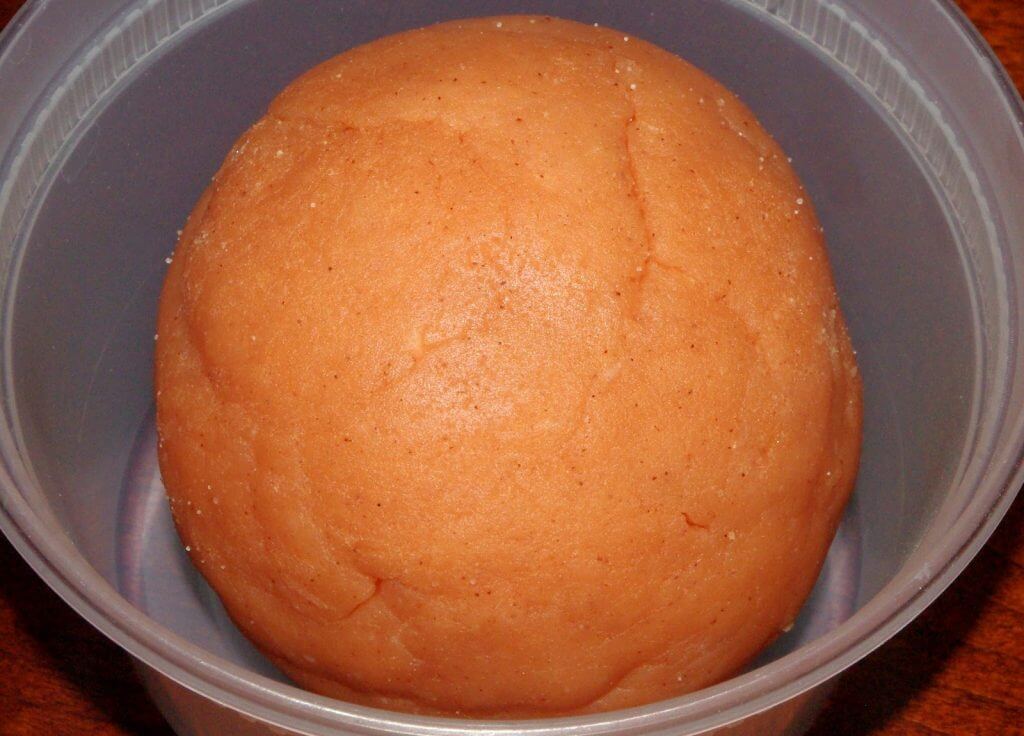 Make Pumpkin Pie Playdough
Yes, we have a recipe for pumpkin pie playdough, too! Kids love how it smells as they pull, squish, squeeze, and shape the dough. Pair it with some small pie pans and cookie cutters so the kids can pretend to make pies and cookies with the delicious-smelling playdough.
Go on a Scavenger Hunt
These are so fun! It's a great excuse to get outdoors this fall. We have a camping scavenger hunt that's perfect for a fall camping trip or a Halloween scavenger hunt to complete while you're walking around the neighborhood in October.
Trick or Treat
Trick or Treating is a classic fall activity, and though it may look a little different this year, that just means that it's time to get creative! Perhaps you could do indoor Trick or Treating behind all of the interior doors in your home, or maybe you could arrange a drive-by Trick or Treat with family members who live nearby (depending on what your community guidelines will allow). It may be non-traditional Trick or Treating, but the kids will still love it!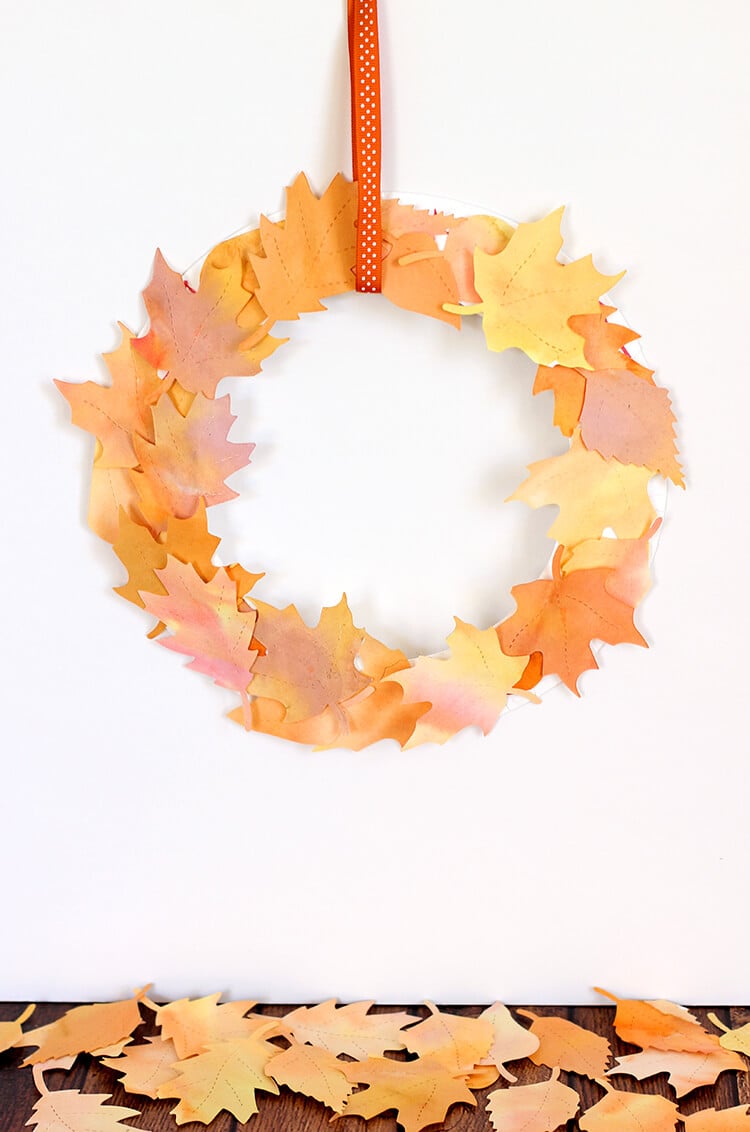 Do Autumn Leaf Crafts
The gorgeous fall leaves inspire creativity, don't they? Our watercolor leaf wreath is a fun kids' craft to try this fall. You could also make our watercolor paper leaf branch mobile to hang above the mantle or our leaf printed banner. You may also want to try leaf rubbings or making leaf puppets with the leaves you collect outside.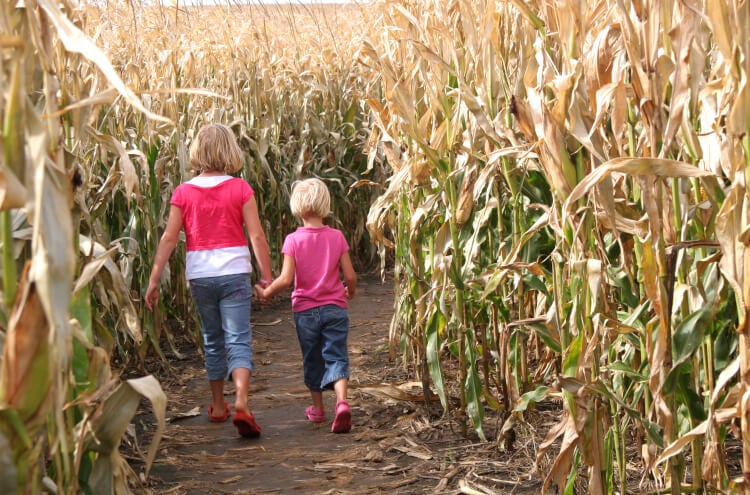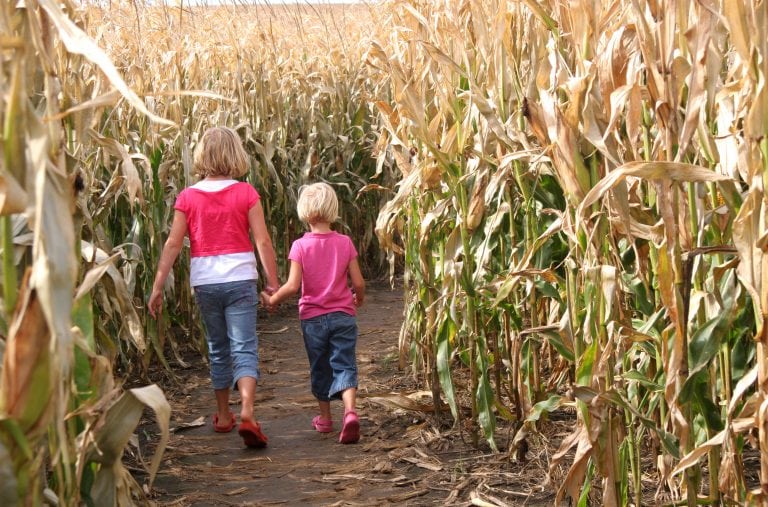 Navigate a Corn Maze
Have you ever tried to make it through a corn maze? Some of them can be pretty tricky! But don't worry—many corn mazes have a short path for parents with younger children to go through and a longer one for those who don't mind a bit of a challenge.
Look for a location that limits the amount of guests in the maze at a time and avoid peak crowd times.
Jump in the Leaves
It's just plain good old-fashioned fun!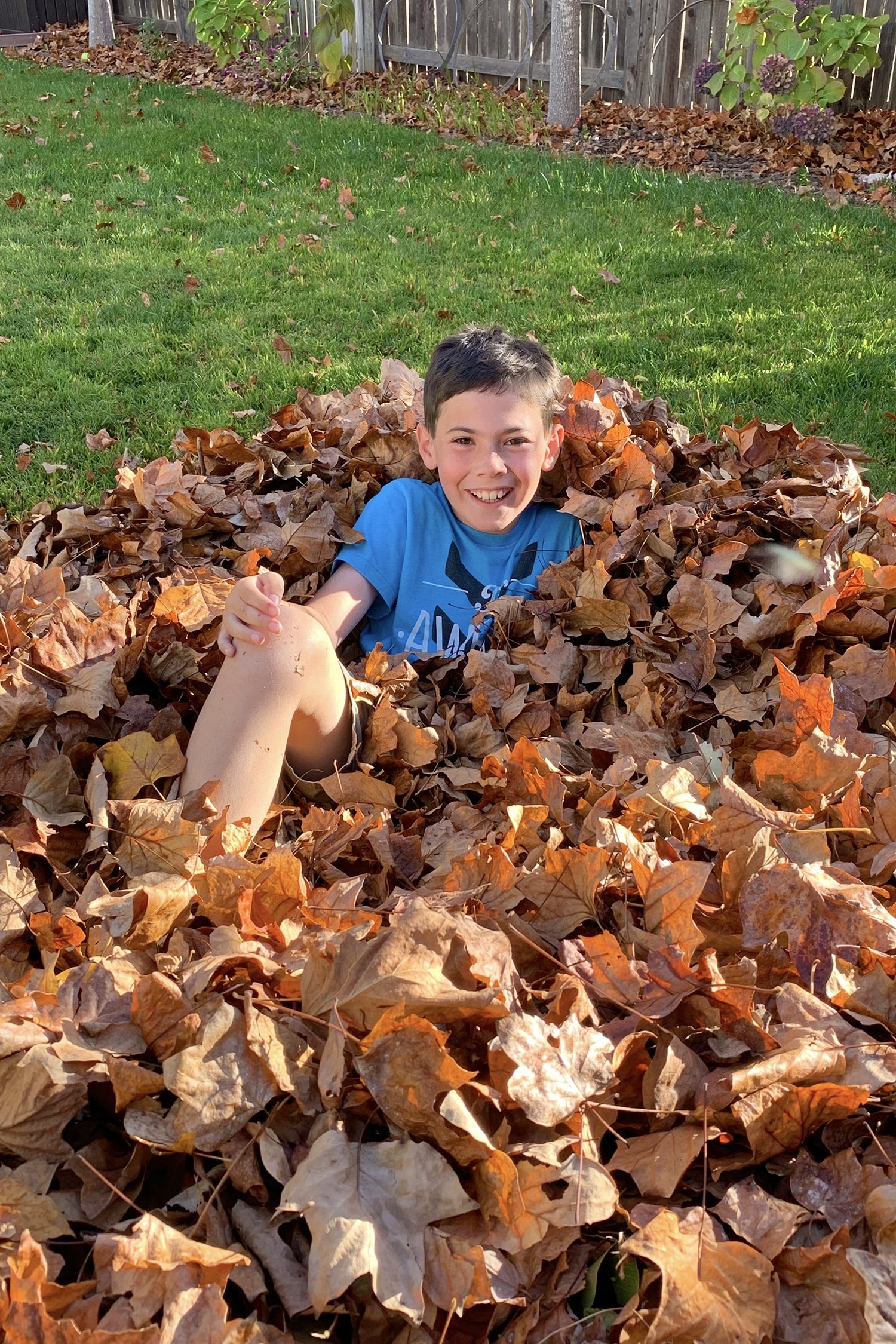 Make Caramel Apples
Whether you've picked your own apples at the orchard or bought some at the supermarket, caramel apples or candy apples should be on your fall recipe list. Our Black Widow Candy Apples are the perfect Halloween treat!
Build a Scarecrow
You may not have any crows to scare away from your garden, but it's always fun to make a scarecrow, and scarecrows sure make cute fall decor! Don't miss our scarecrow toddler costume while you're here – perfect for dressing your scarecrow or wearing for Halloween dress up!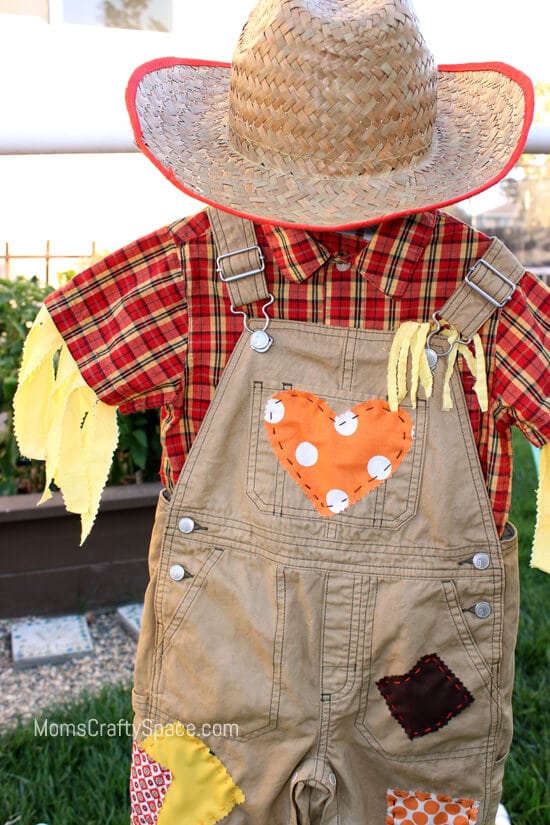 Bake Apple Cupcakes
Another yummy way to use up those apples! These Caramel Apple Cupcakes from Life, Love, and Sugar look seriously amazing!
Have a Bonfire.
Make some s'mores, tell spooky stories, and enjoy each other's company around the warm fire.
---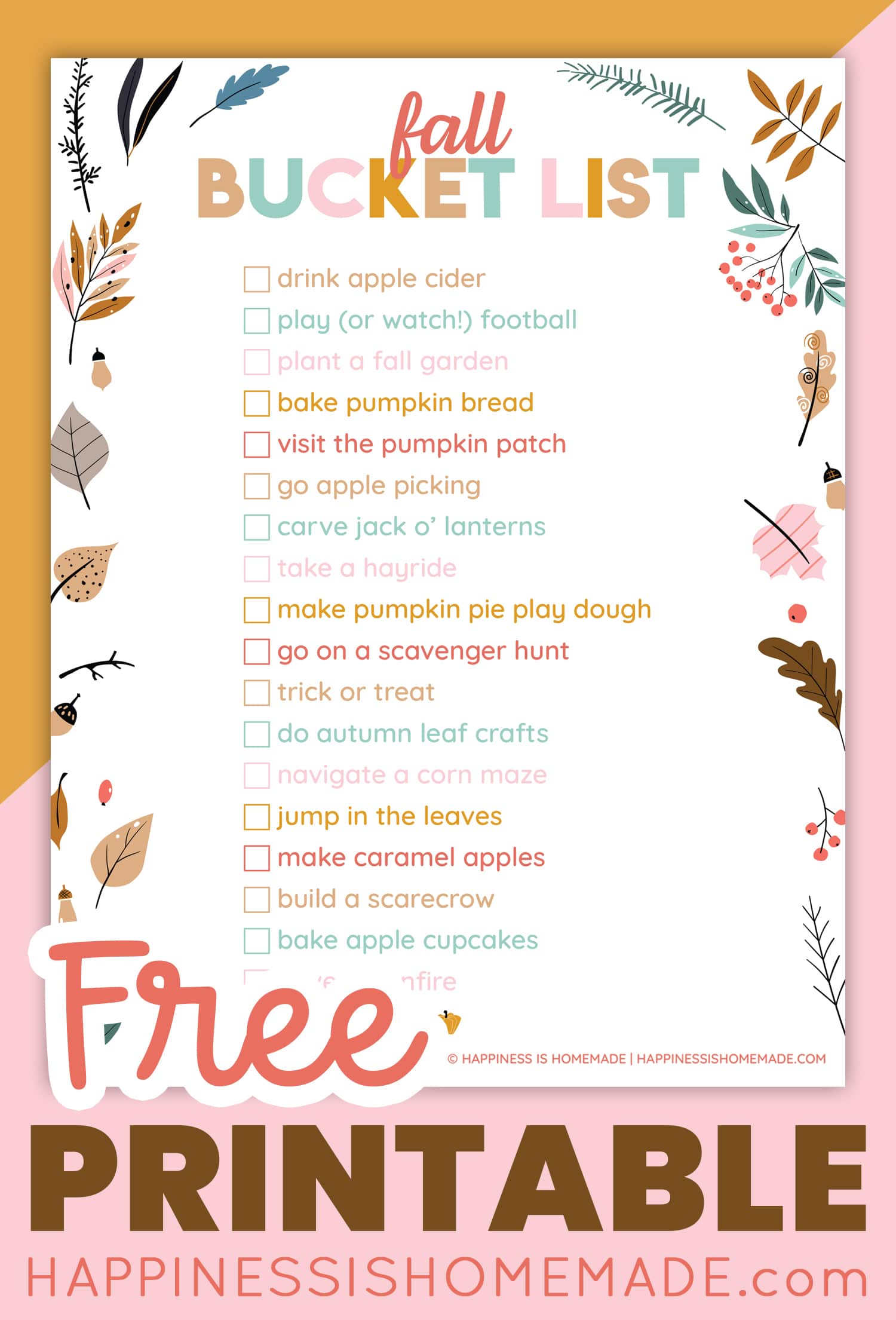 To get the Fall Bucket List printable, enter your name and email address into the form below, and click the "Get It Now!" button.
---
What would you add to the list? Pin this fall bucket list, so you'll have it saved whenever you need a fun autumn activity for the family this fall!

You May Also Like These Other Fall Favorites!
Don't Forget to Pin This Fall Bucket List for Later!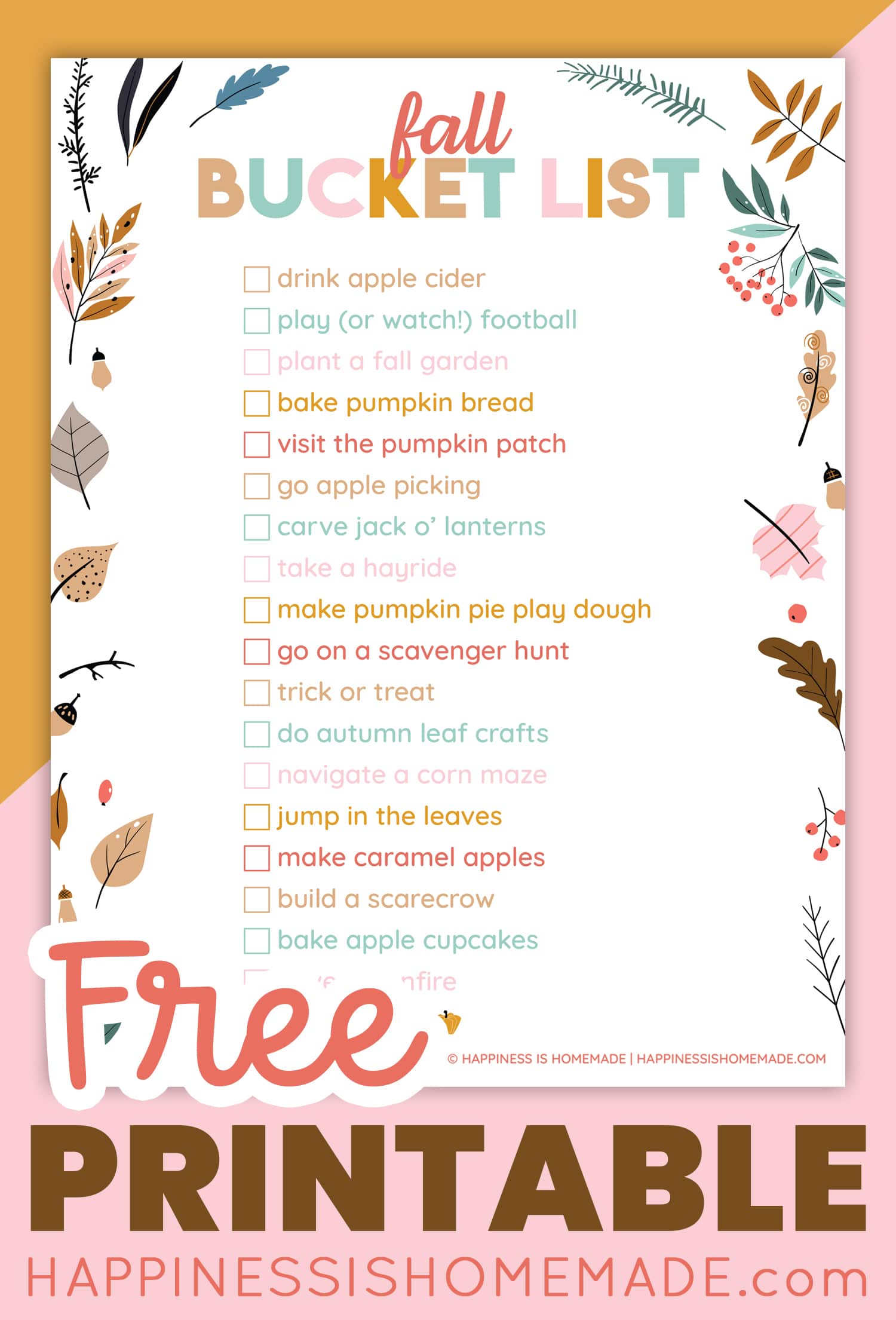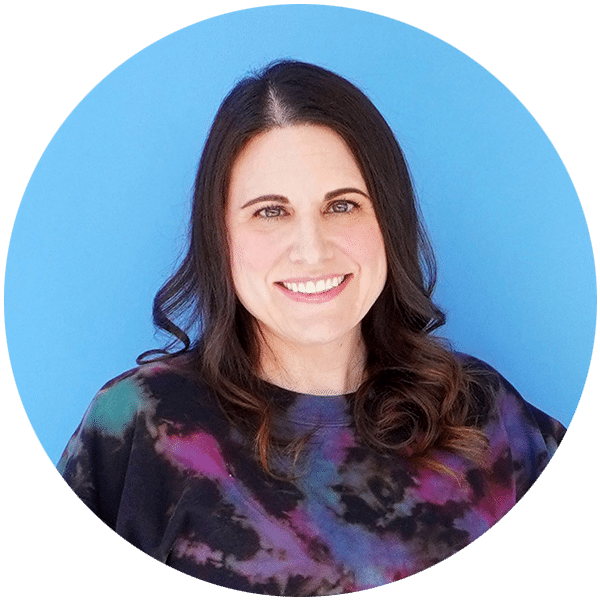 Heidi Kundin has captivated the hearts of millions with her colorful and inspiring approach to crafting, celebrations, and family fun. With over 15 years of experience, Heidi's website has become a must-visit destination for those seeking quick and easy creative ideas and last-minute solutions. Her warm personality shines through her posts, inviting readers to join her on a creative journey that's fun, rewarding, and achievable.